Café Imperial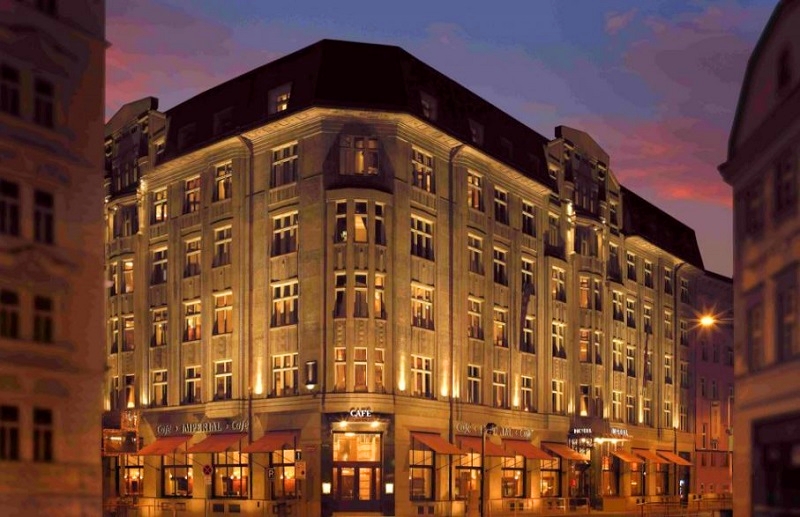 The oldest record of anything at this site dates back to 1383, when there existed a malt house on the property. This was completely destroyed in the Thirty Years War and not significantly built upon again until 1840 when it opened as Hotel U Černého orla, (Hotel at Black eagle).
Café Imperial was established in 1914, this café is another intelligentsia hangout for Prague's more artistic types.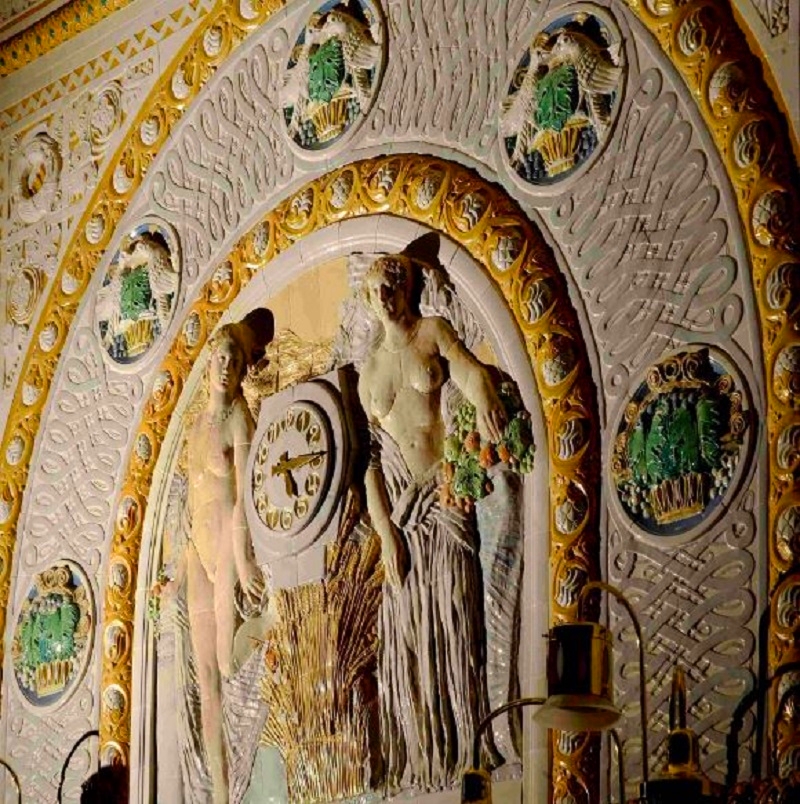 Café Imperial has been one of the most famous and most popular cafés in Prague for the past 100 years.  A favorite of Zdenek Jirotka, composer Leos Janacek, and Kafka (Kafka loved coffeehouses!) and many other eminent guests. Today, it is associated with  chef Zdeněk Pohlreich, a television star on a Czech food channel type program called Ano, šéfe! (Yes, chef!).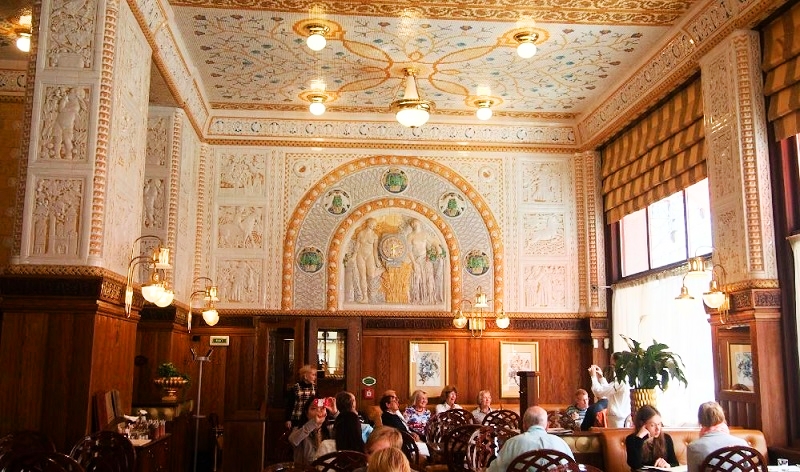 This gorgeous care features original Art Nouveau ceramic wall tiling and mosaic ceilings which are breathtaking, crowned by large street windows. The interior appeared in the Czech film Kristián in 1939 and watching the movie today, you'll see the interior has not changed.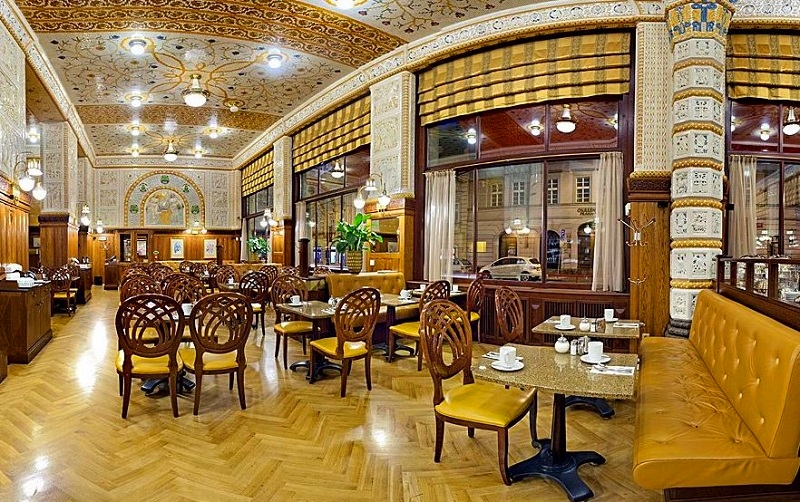 A truly unforgettable atmosphere with a touch of the early 20th century, their desserts are award winning and beautiful.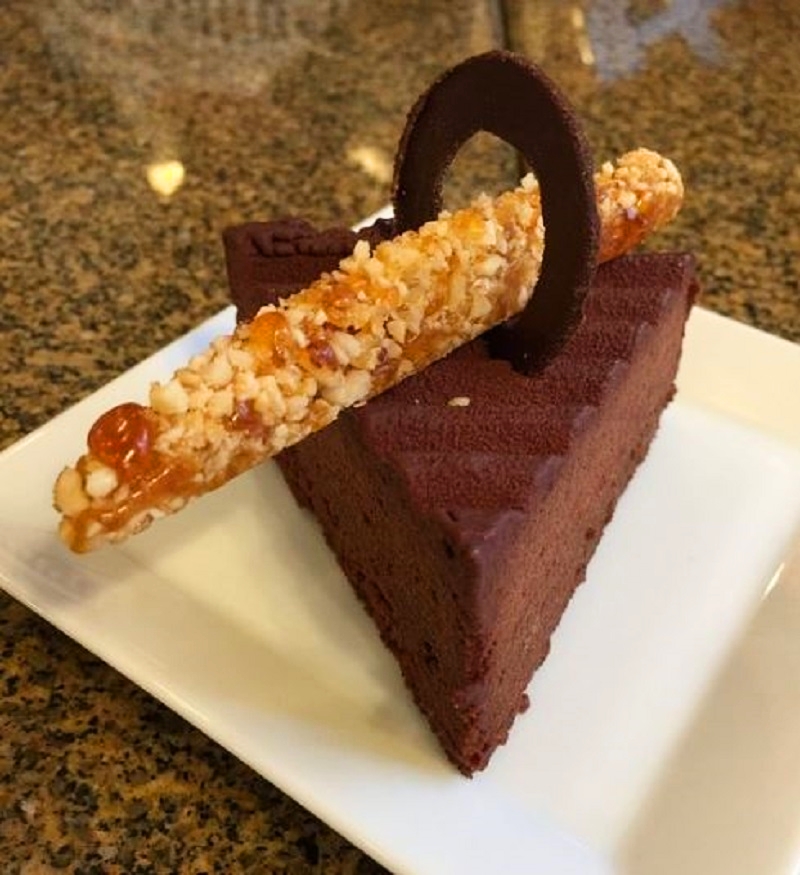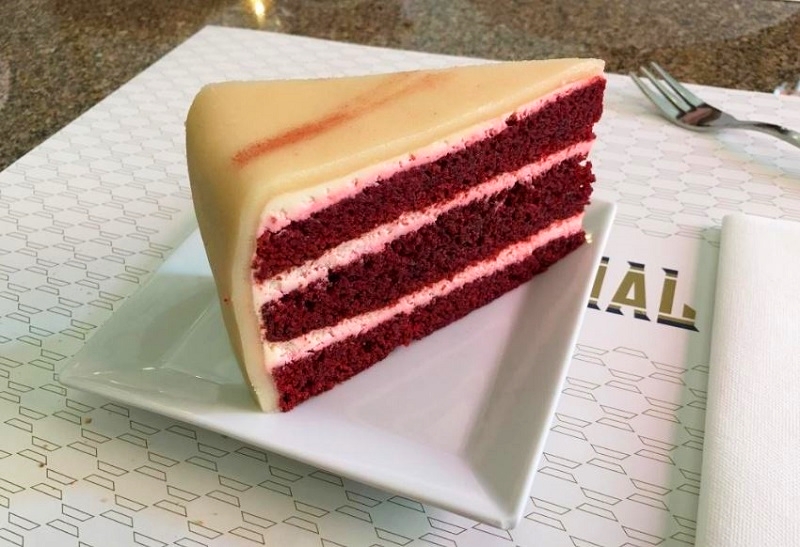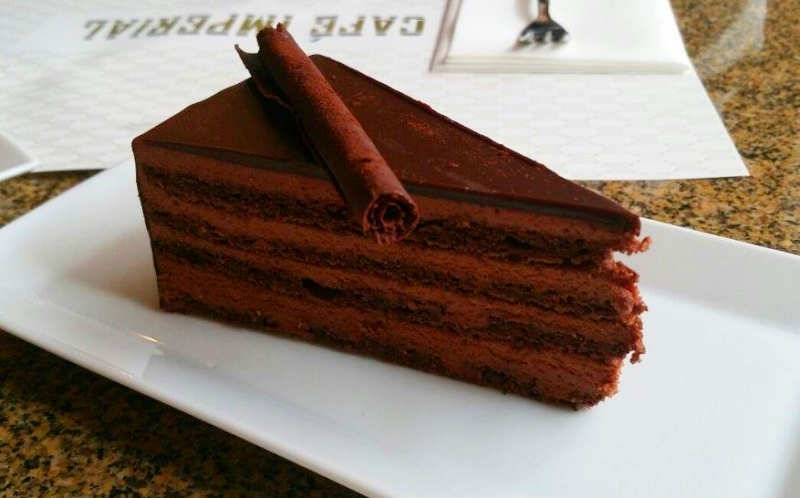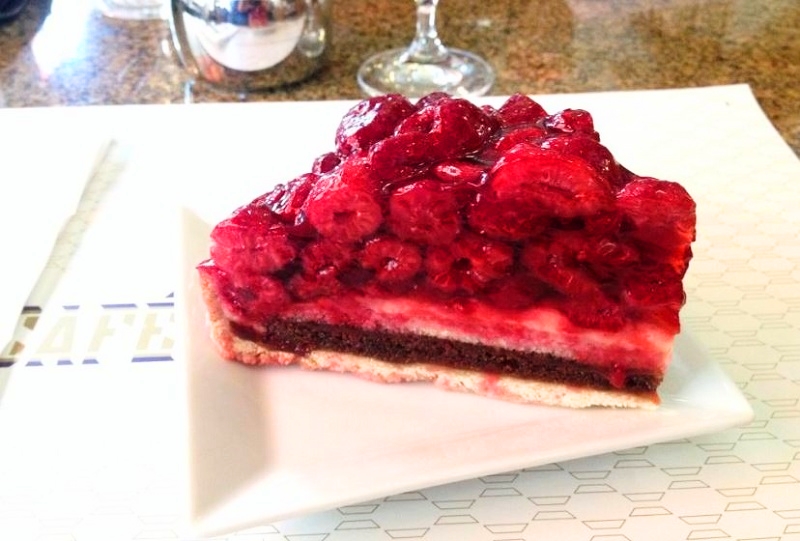 If you have not already subscribed to get TresBohemes.com delivered to your inbox, please use the form below now so you never miss another post.
---
Remember, we rely solely on your donations to keep the project going.
Become a friend and get our lovely Czech postcard pack.