My son who is currently in Prague went to see The Extraordinary Voyages of Jules Verne the other night and said it was amazing. Immediately, I looked into it and did a little bit of research, and indeed it looks like a show not to be missed.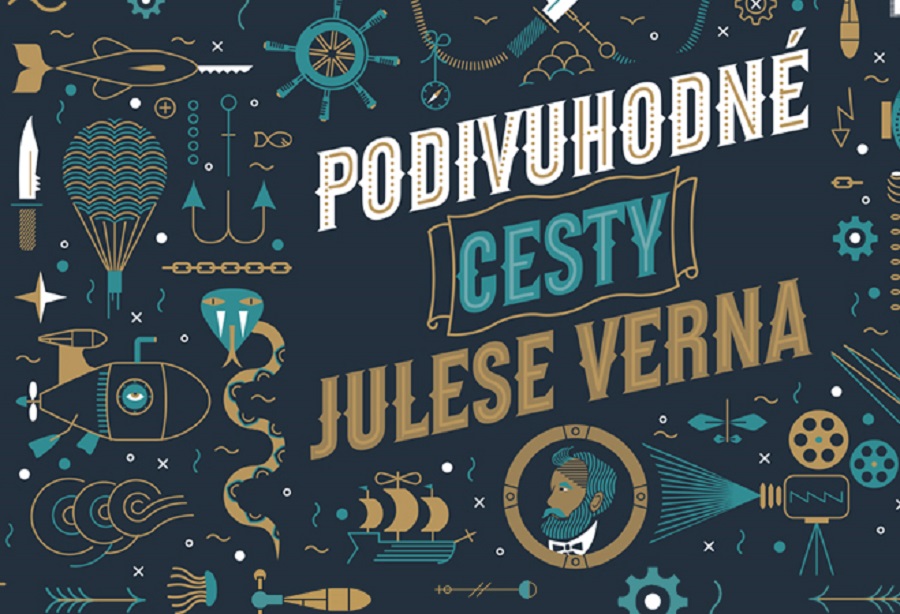 The show takes the audience into a world in which Jules Verne's brave heroes and fantastic pictures come to life.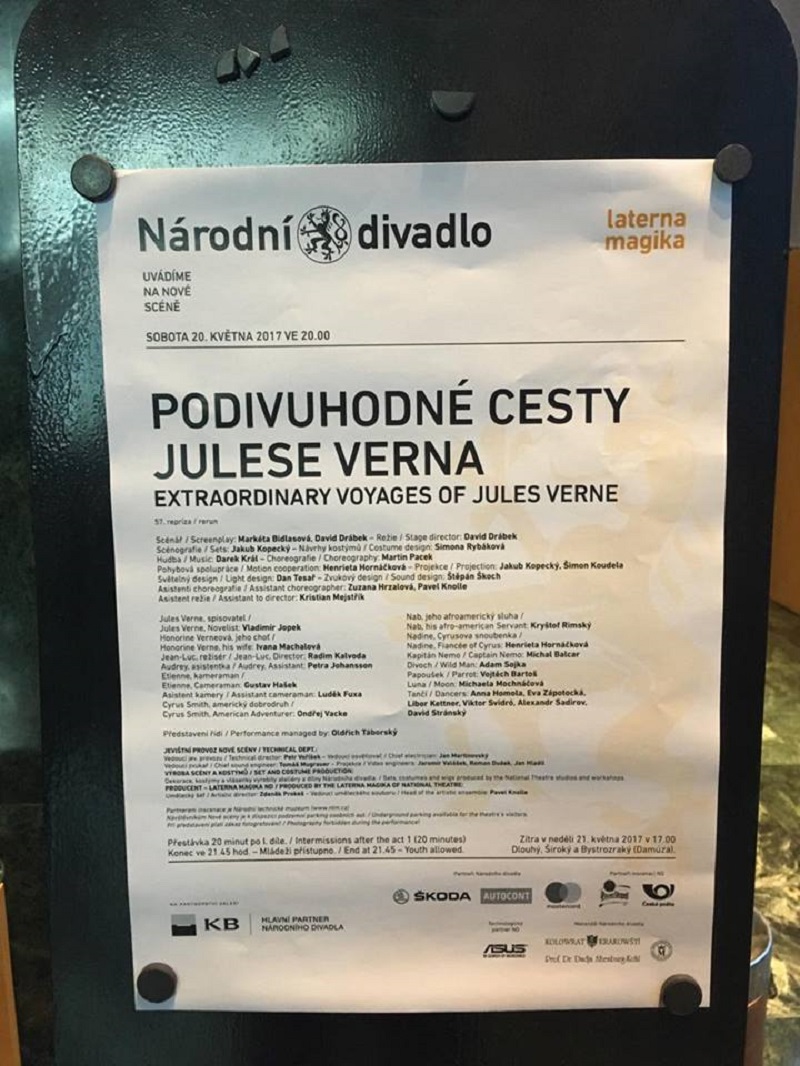 Directed by David Drábek, the show follows the path of originality, drawing upon the aesthetics of the period illustrations.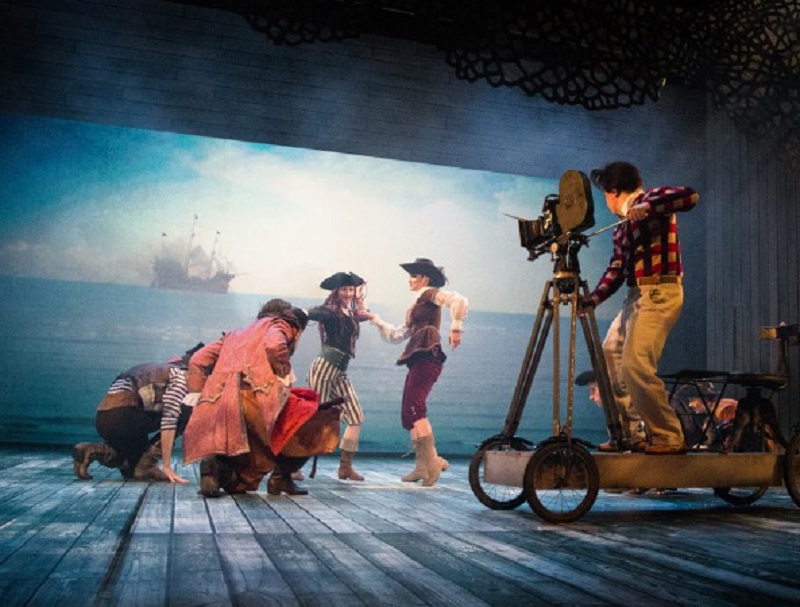 Set in the first decades of the 20th Century, which happens to be the era of pioneers in the film industry, it's a creative look back to this time when movie magic was truly born.
Completely inspired by Jules Verne's famous novels, The Mysterious Island in particular, it is a reminiscence of scientific discoveries of the 19th Century and of geographical, geological, physical and astronomical knowledge that was spreading at that time.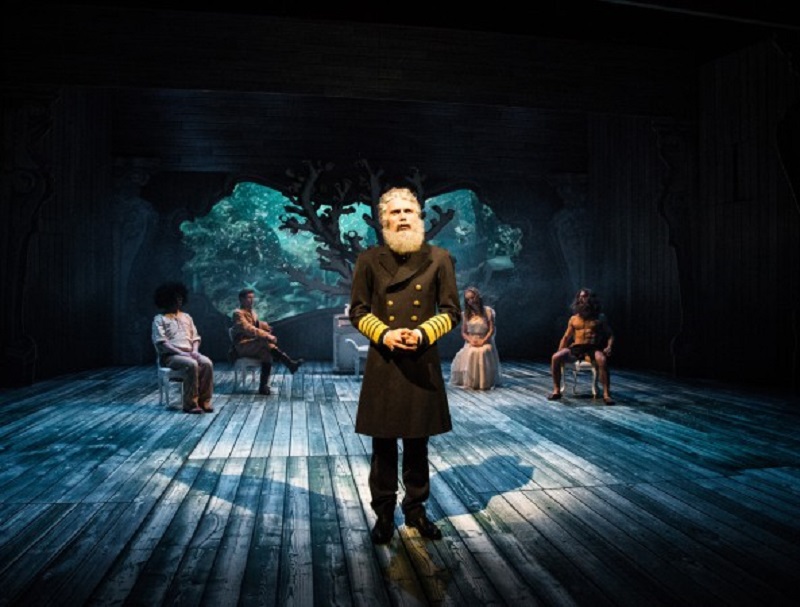 Using movement and drama as well as multimedia, it's like something you've never seen and according to reviews (my son's included) it's an awesome and magical show.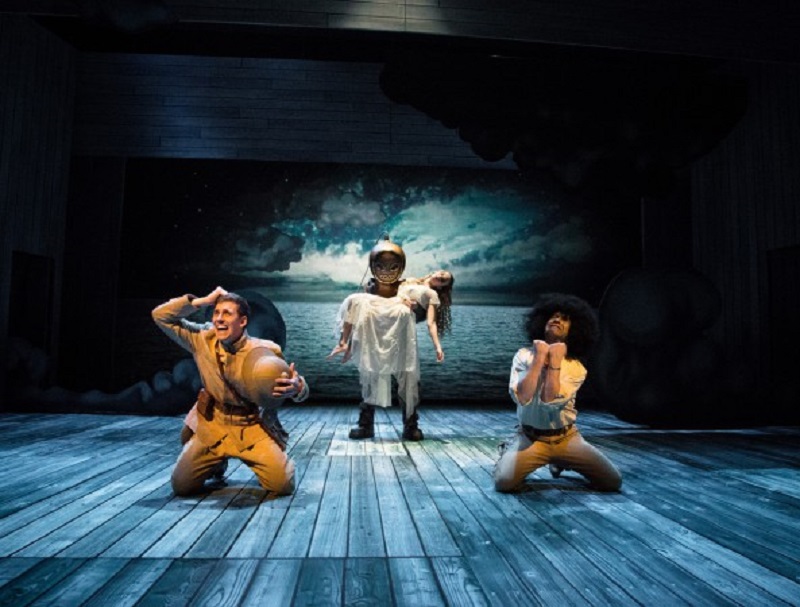 And as the photos show, it looks like magic in the making and imagination coming to life.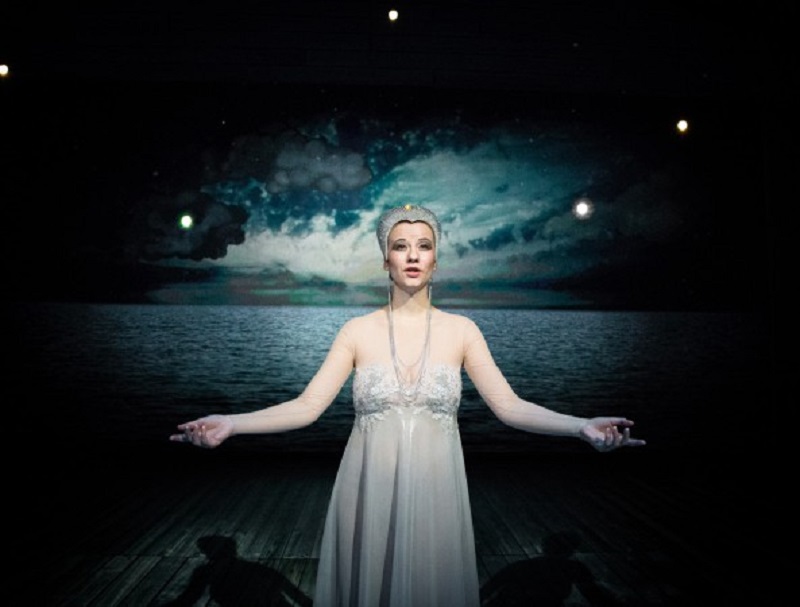 You are transported to a world of imagination.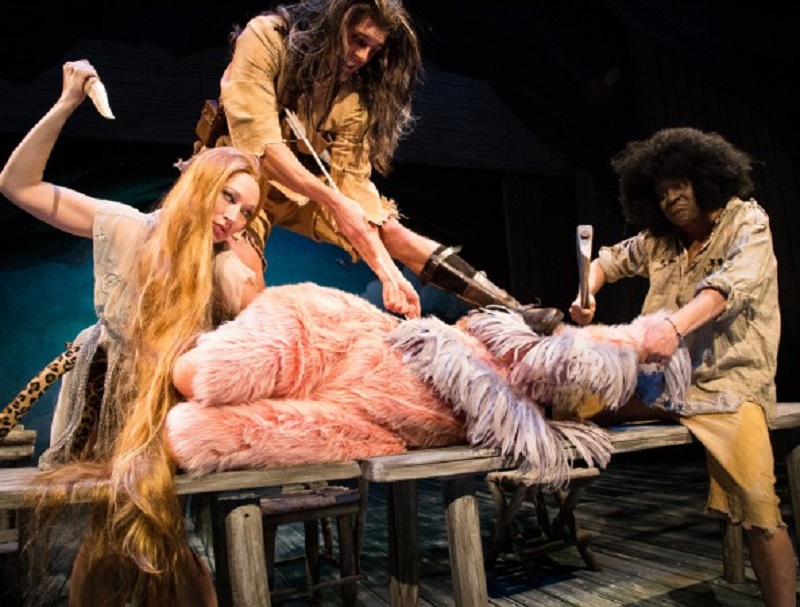 … and a world of magical illusion.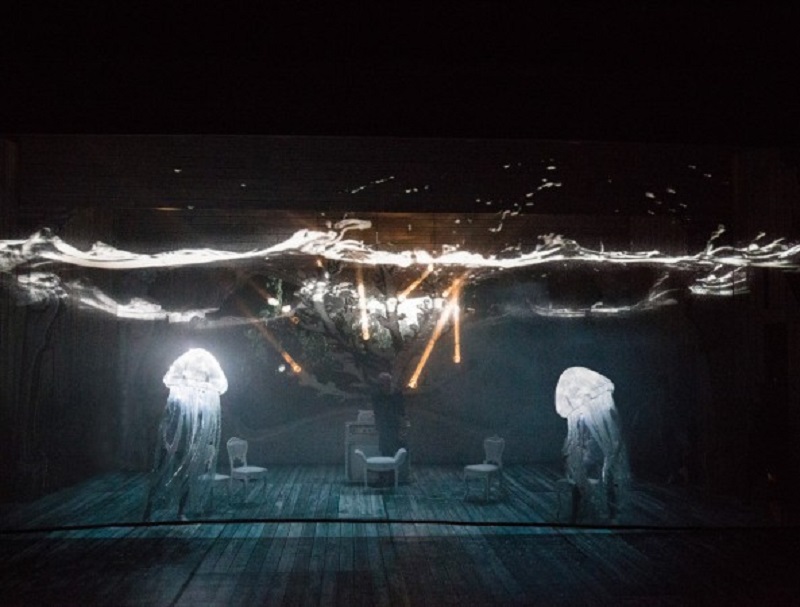 The talented company putting on this production is Laterna magika.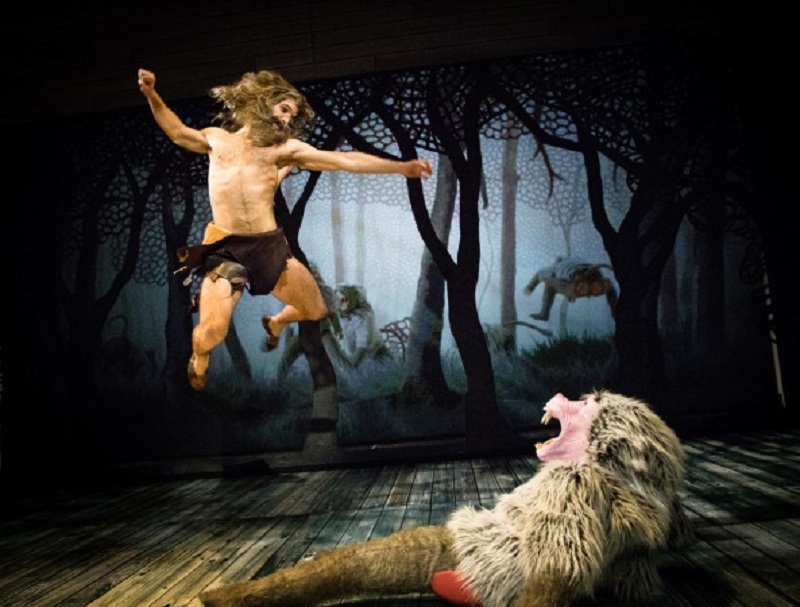 Here's what Wikipedia has to say about them:
"The history of Laterna magika, the world's very first multimedia theatre, spans more than half a century. At the present time, it is one of the companies of the National Theatre in and operates in the New Stage premises. Globally renowned owing to its unique approach to theatre poetics, Laterna magika has always striven to seek paths to theatre synthesis, capable of telling stories by means of multiple means, most notably multimedia projection combined with live stage performance. The fundamental principle (interaction between film projection and live dramatic action) has been gradually supplemented with new technologies, for instance, digital projection or new media, including real-time programmable software. Since the very beginning, Laterna magika productions have blended various genres, ranging from dramatic acting through affording a dominant role to dance and ballet to mime and Black Theatre. Another characteristic trait is that all Laterna magika productions have always been original works directly created for the company, never received as ready-made pieces, which, with merely a few exceptions, have never subsequently appeared in the repertoire of another company!"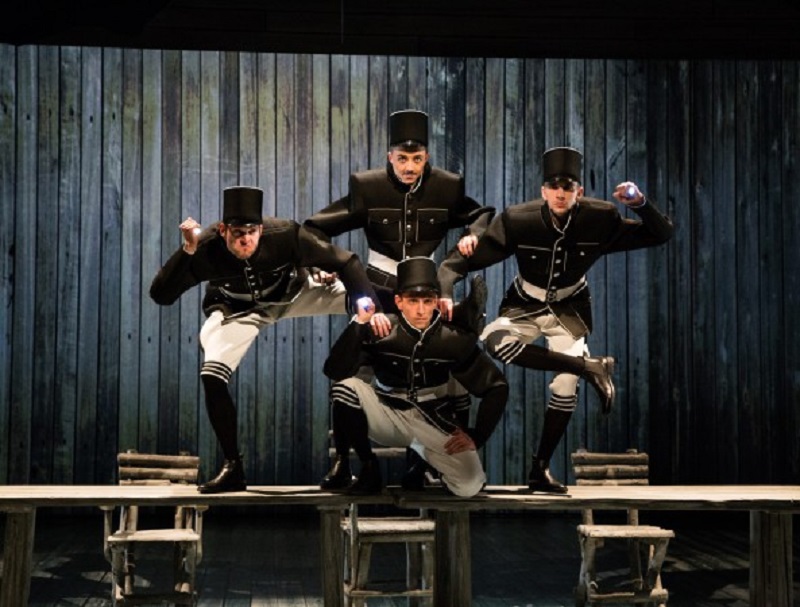 That is quite amazing in itself. Their other shows and programs can be found here.
The setting in the production is inspired by a real film studio built by Thomas Edison.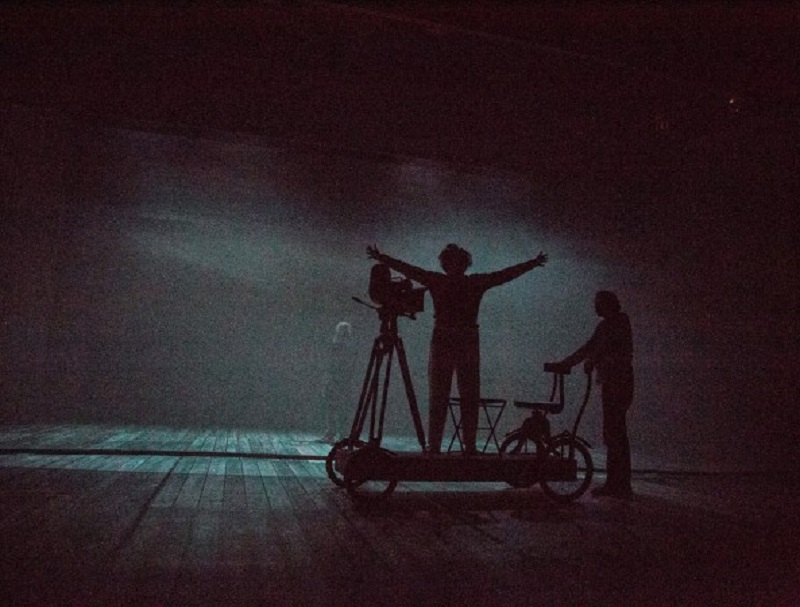 In this environment, the fantastic images and intrepid heroes of Verne's books come alive.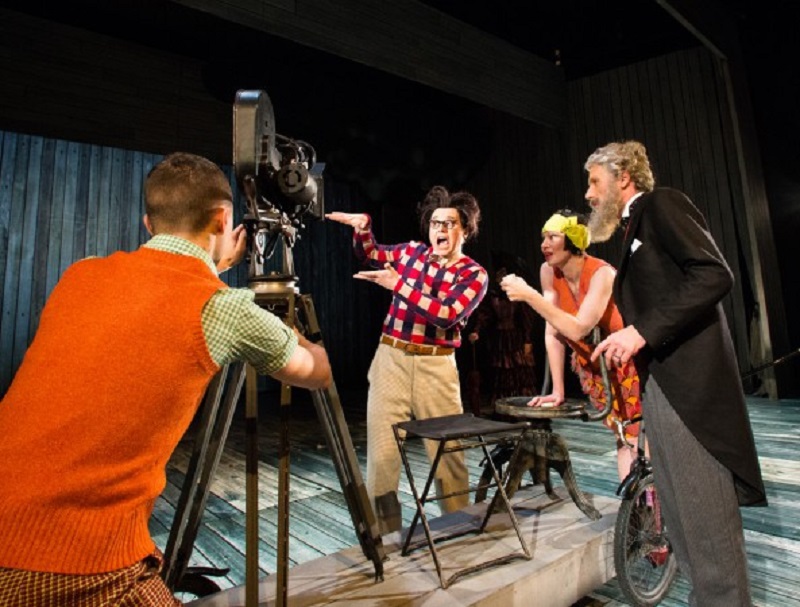 Watch the trailer below to see the magic happening!
Darek Král, a close friend of David Drábek, composed the music. The sets and animation were designed by Jakub Kopecký, who previously collaborated with Laterna magika on Human Locomotion. The costumes were created by Simona Rybáková.
The Extraordinary Voyages of Jules Verne is a colorful and engrossing show applying 21st Century theater and film media and making use of various projection surfaces, animations, fantastic costumes and props.
The show is intended for a wide age spectrum but recommended for children over 9.
Watch the official trailer for Podivuhodné cesty Julese verna (The Extraordinary Voyages of Jules Verne).
The story comes to life (in Czech)
Interview / Clip about the production (in Czech)
If you're in Prague, check for showtimes at the following link:
http://www.narodni-divadlo.cz/en/show/8124
Thank you in advance for your support…
We know that you could spend hours, days, weeks and months finding some of this information yourselves – but at this website, we curate the best of what we find for you and place it easily and conveniently into one place. Please take a moment today to recognize our efforts and make a donation towards the operational costs of this site – your support keeps the site alive and keeps us searching for the best of our heritage to bring to you.


Remember, we rely solely on your donations to keep the project going.
We appreciate you more than you know!
If you have not already subscribed to get TresBohemes.com delivered to your inbox, please use the form below now so you never miss another post.