Boží Dar is a place that few people outside of Milovice even know about, and even fewer know anything about its strange and darkly sinister Soviet history. In short, it's an abandoned Soviet town smack dab in the middle of the Czech Republic. But first, let's consider the name, Boží Dar. This translates quite literally to God's Gift.
God's Gift? Seriously?
A fitting post for April 1st, wouldn't you agree?
Less than 30 miles northeast of Prague, amid what's been described as one of the fastest growing suburban areas in the Czech Republic, lies an abandoned Soviet ghost town that was left to decay after the end of the Cold War. But this isn't any ordinary ghost town. This entire area used to be heavily guarded because it housed a top secret Soviet military base for two decades.
Behind the Fence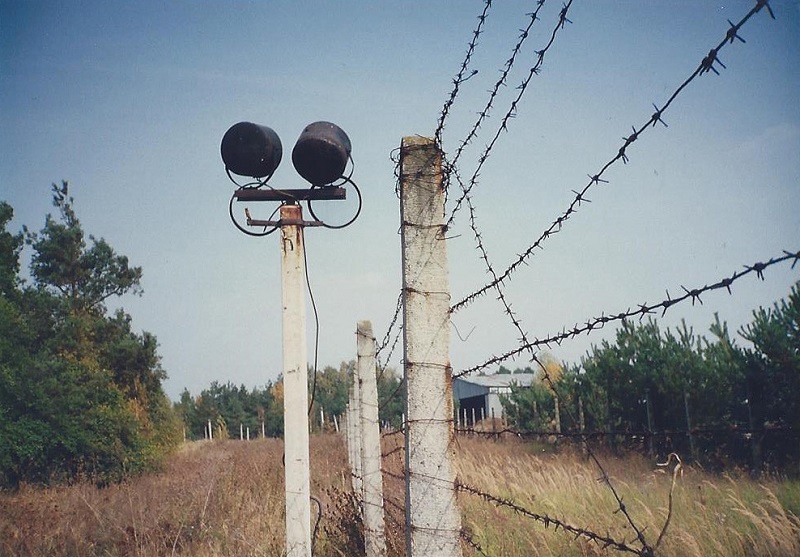 Boží Dar was a town which existed in complete isolation. It was a closed town within a closed state. It's believed that somewhere between 30,000 and 100,000 Soviets came and went through this town.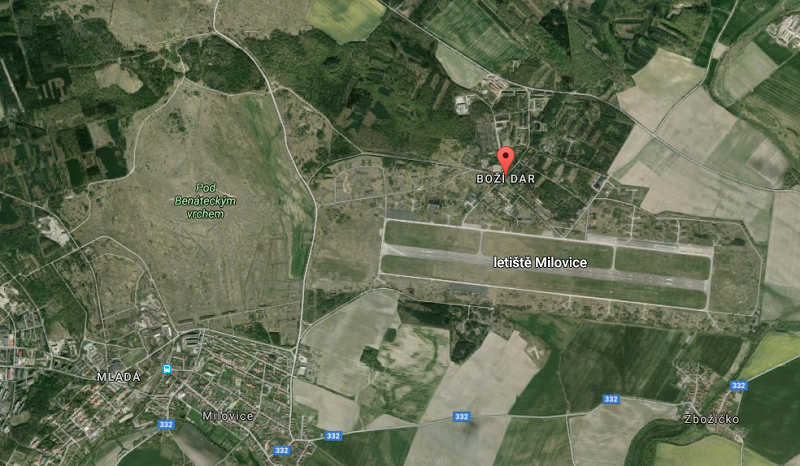 The area around Milovice – behind the fences where the old airport was located – was a military garrison and Boží Dar was another town. Close, yet separated, they each had their gates, and remained divided by a fence. Each had their own shops, cultural centers and so on.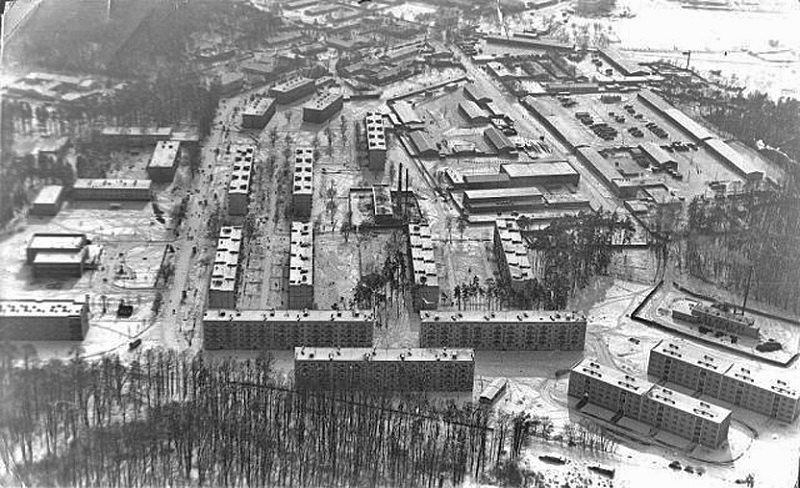 Even though today Boží Dar is perceived as a single entity, the reality of existence there at the time was different.
We can only assume that it was the family members of soldiers who lived at Boží Dar so that their neighbors at the Air Base of Milovice could visit once a year within the framework of friendship, but otherwise they lived separately, completely divided by the same fences that kept both hidden from Czechs.
These are some old aerial images of the town of  Boží Dar.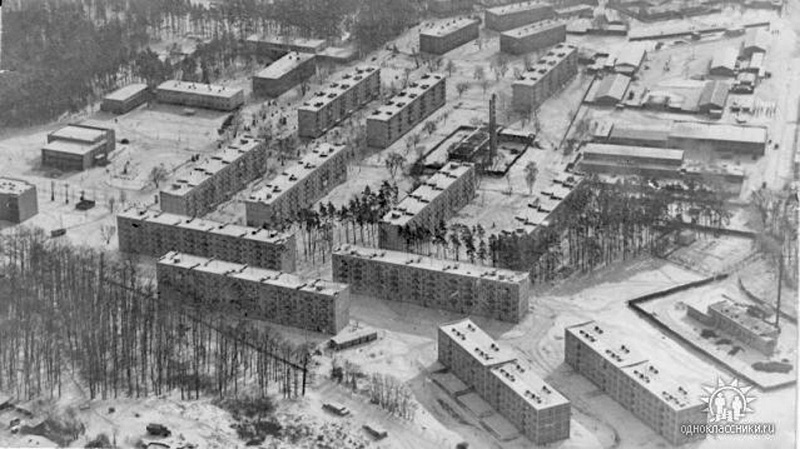 Just down the heavily guarded road from the Czech town of Milovice a Soviet world existed.
Milovice has a population of approx. 8,000 inhabitants and yet none of them ever even knew that such a place existed, or about the hundreds of families who lived there in their private Communist capsule, cramped into concrete quarters and living under constant armed guard – only a mile away.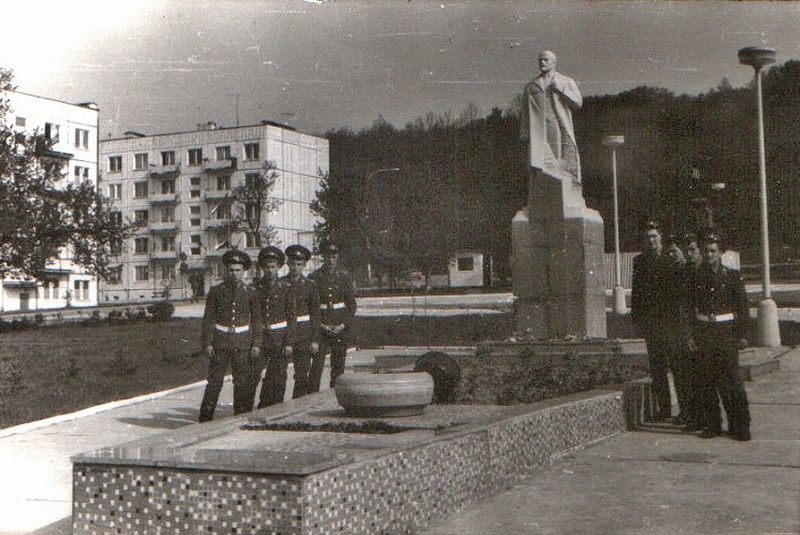 The Czechs never knew because the Soviet residents of Boží Dar never left the town.
They existed in a self contained world. A mini-Soviet Union where everything was just as it was back home, with one minor difference. At least here they had new homes, with well stocked markets and a life that was more "western" than the rest of the Eastern Bloc.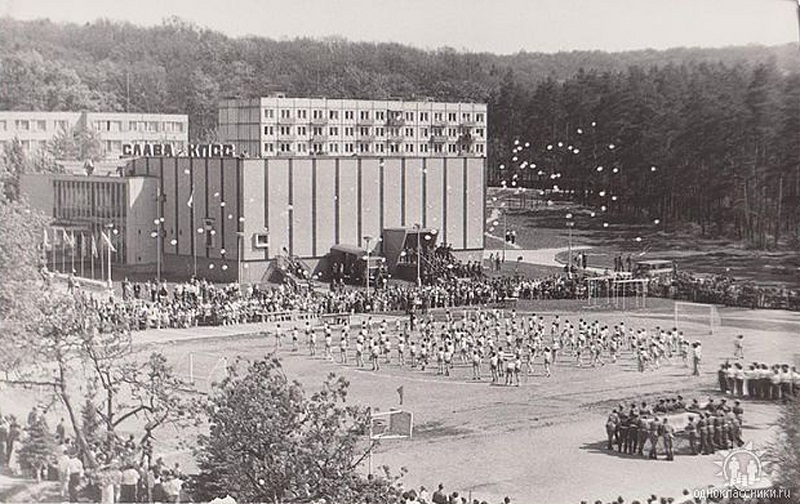 It's fair to assume that only the highest-ranking officials would have had that kind of freedom of movement.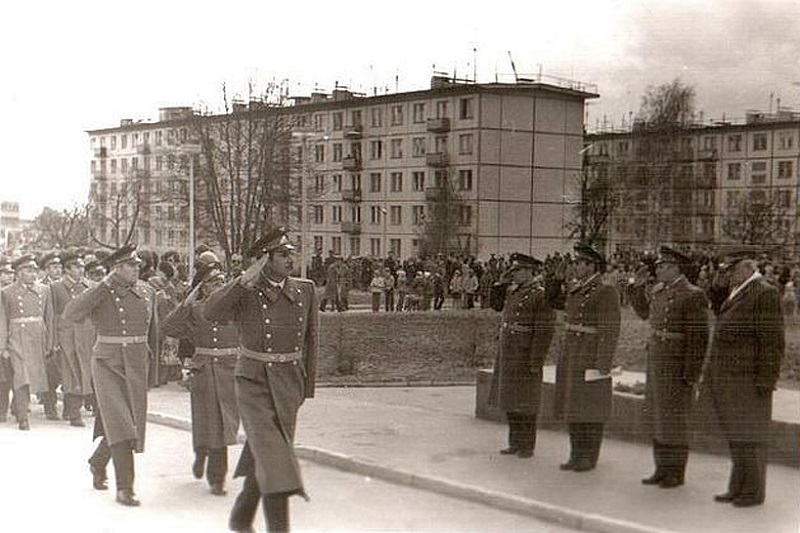 When the Berlin Wall fell and the Soviet Union began to crumble, the writing was on the wall for Boží Dar.
The Red Army packed up and left in 1991, and over the years the abandoned military base has been looted and vandalised. Anything of value has been ripped out.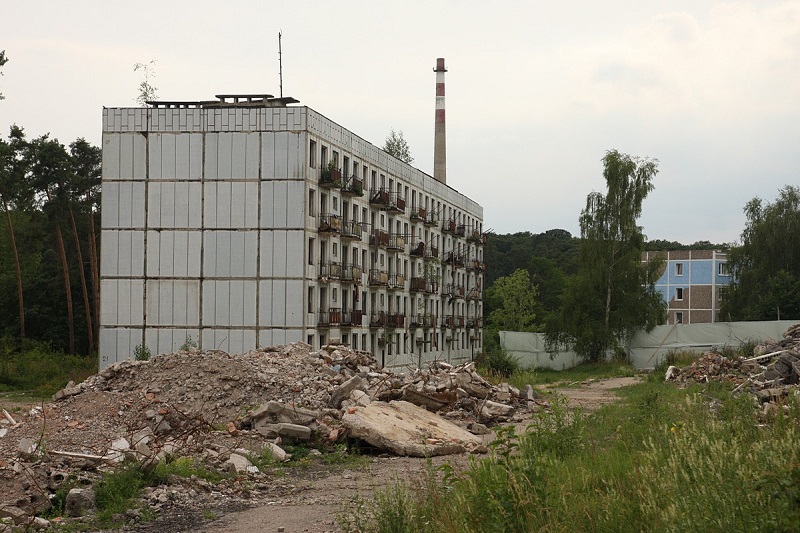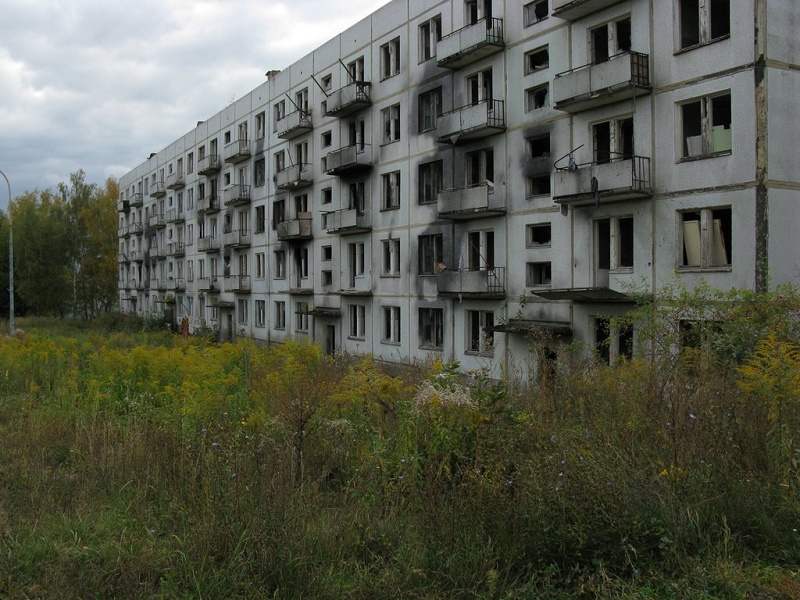 In 1992, Russia generously gave the already crumbling buildings and polluted, explosive-riddled surrounding land back to the Czech government. They claimed that the value of this piece of real estate would make up for the cost of cleaning it.
It seems the Czechs had little choice but to accept.
The Town
Welcome to Boží Dar (God's Gift). Behind these "welcoming" gates is an entire Soviet world within itself.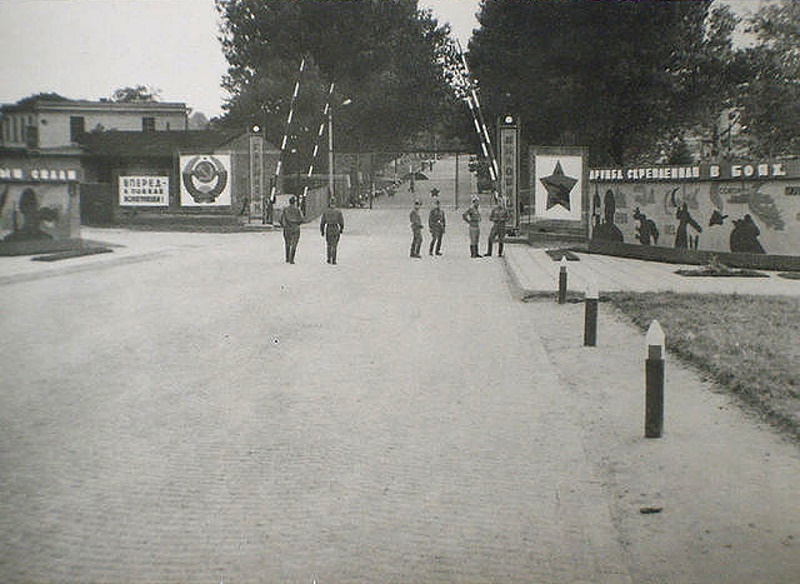 The main part of town consists of ten large blocks of apartments, approximately 500 in all, which are all tightly clumped together even though there is open land all around. A nice way to control and keep an eye on the population.
These eerie and forbidding Cold War accommodation blocks stand derelict, comprising a haunting and sinister military ghost town just a stone's throw from the Czech capital.
There are also other buildings which look like offices or some sort of governmental buildings. There was a school, market, movie theater, wellness center or spa, and cultural center.
With everything flown in, they never had to even consider leaving.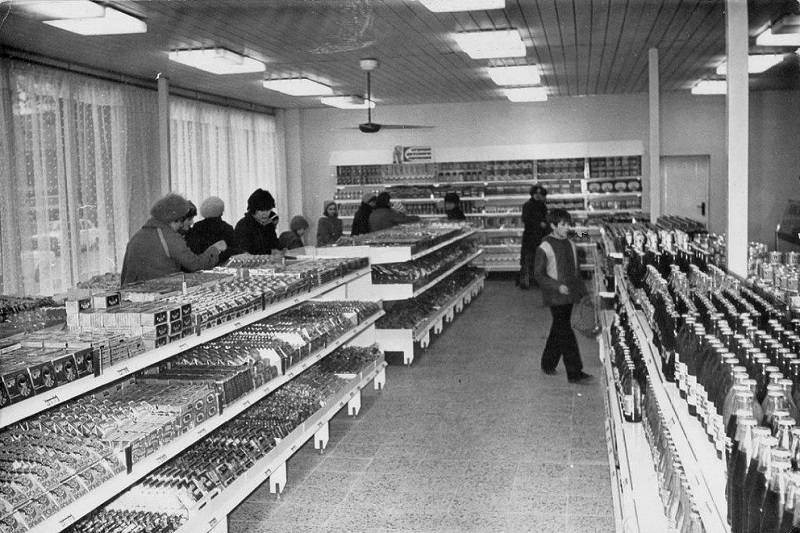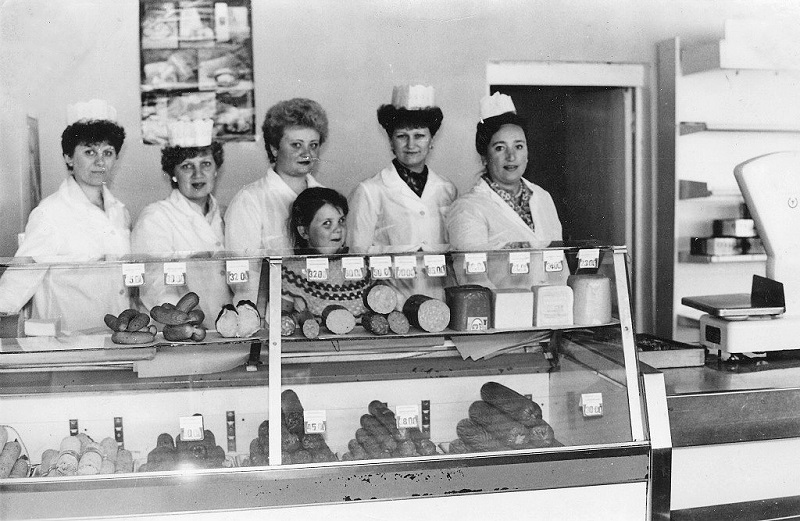 Russian newspapers are the only things remaining aside from strange evidence such as the school, where the children seem to have been referred to by numbers rather than names.
The town was used in the filming of several Czech television productions. The Czech television series Emergency created a burnt-out club called Rock Club Black Hole here and they also filmed for a program called Go Home, Ivan.
Operations at the base were kept top secret, and such was the extent of Soviet paranoia that they even closed down Milovice's sewage treatment plant at one point, fearing that the additional waste would give away too much information about the size of Boží Dar's true population.
The Air Base
Now let's take a look at the airport gates.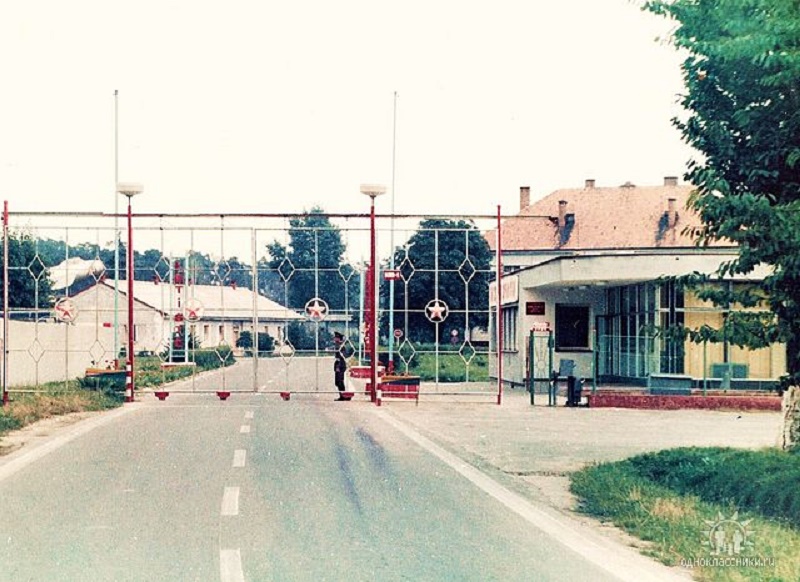 This particular air base was the biggest and most important Soviet army base in the country. 30 miles away at Ralsko is another large one. Of course, there are also numerous smaller ones dotting the country and even more in other states of the former Eastern bloc, all built in preparation for a huge war that never happened. Before the Velvet Revolution, the USSR maintained as many as 74 military sites in what was then Czechoslovakia.
Apparently, the USSR took over the base located in the Nymburk District (which was previously used by the Austro-Hungarian Army and later the Luftwaffe during World War II) in 1968. There was just as much secrecy surrounding what was going into the base as what was coming out of it, so most supplies were probably brought in from Russia by air or rail. The base itself was partly self-sufficient, with its own coal power plant, underground reservoir and farmland.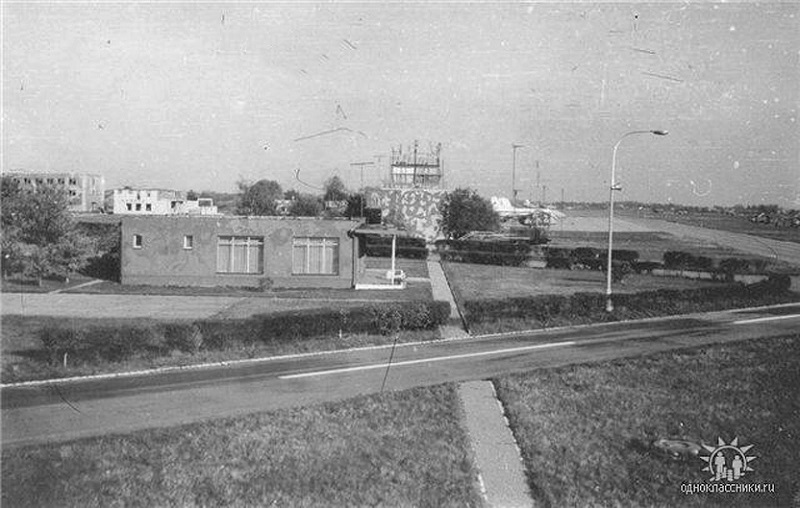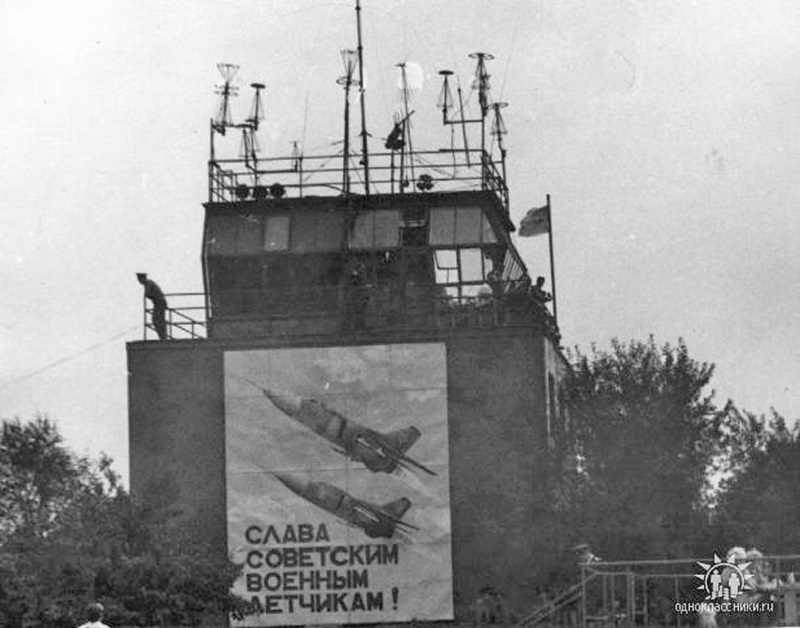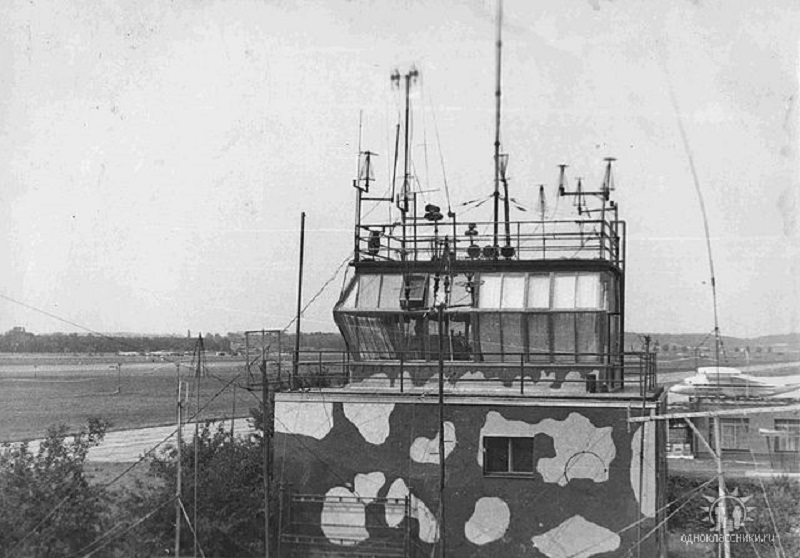 It too, like the town, was completely abandoned by the Soviets, left to rot, decay and fall to waste. The crumbling Red Army airfield has hangars and barracks in the area and it's believed that at one time, even nuclear warheads were stored there.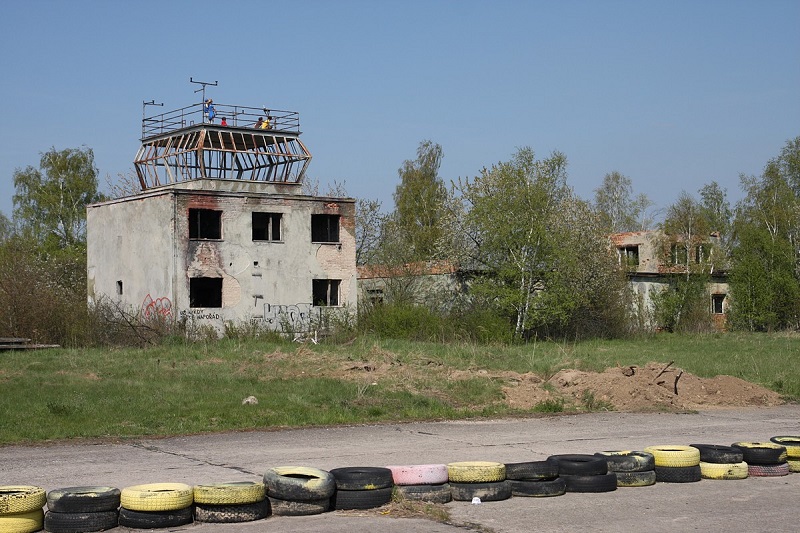 Many people avoid the area believing it to be contaminated. There are also huge holes surrounding the area where people believe munitions were buried and then removed.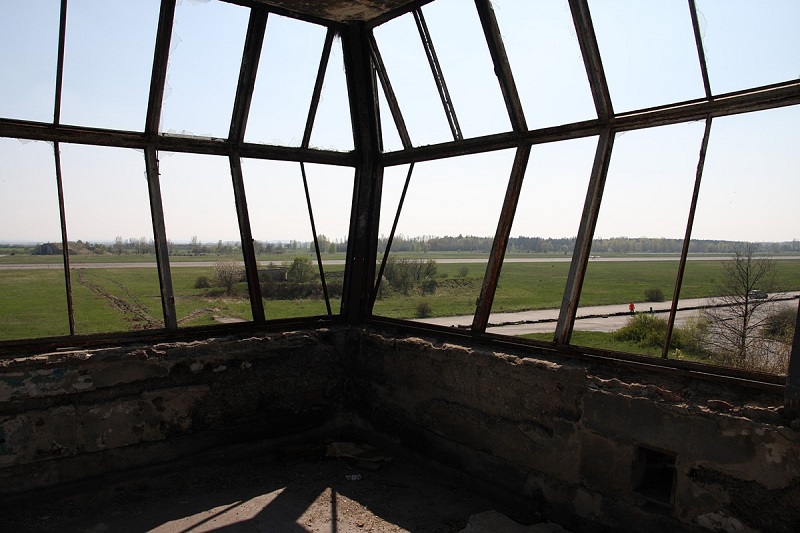 The Czech Environmental Ministry swept the ground for all of the remaining buried live ammunition and most of it was dug up and disposed of back in the early 90s, but the occasional mine or grenade still turns up.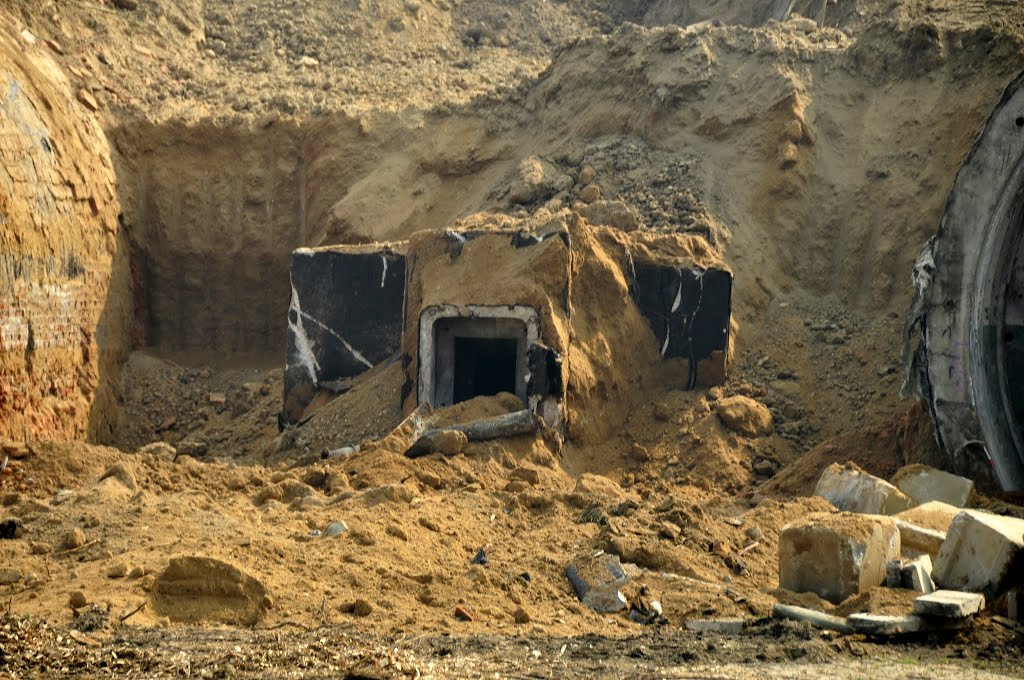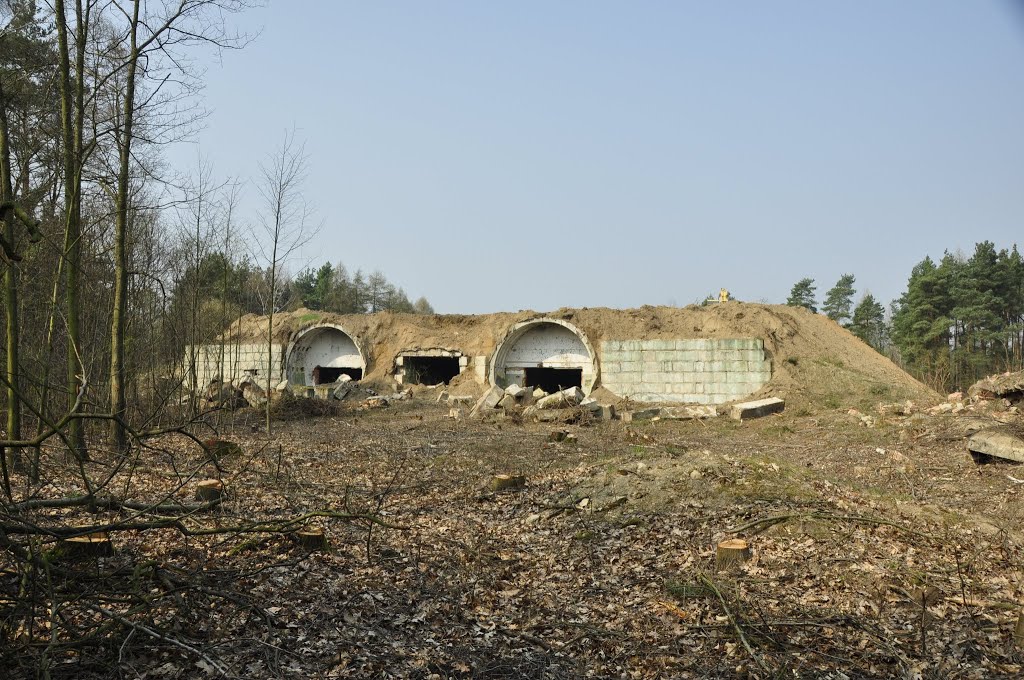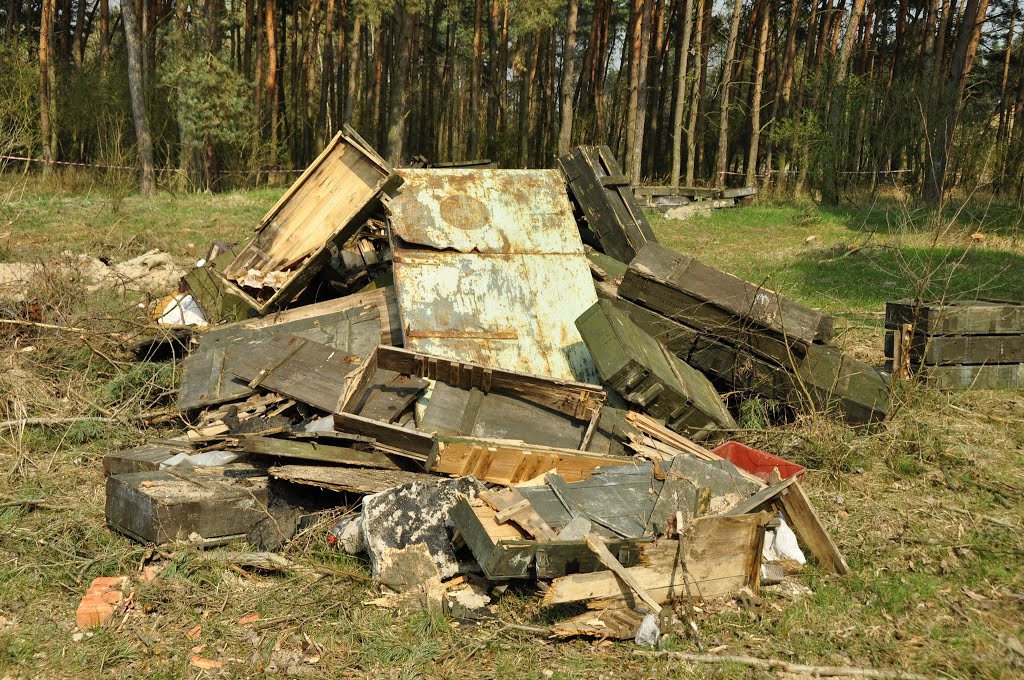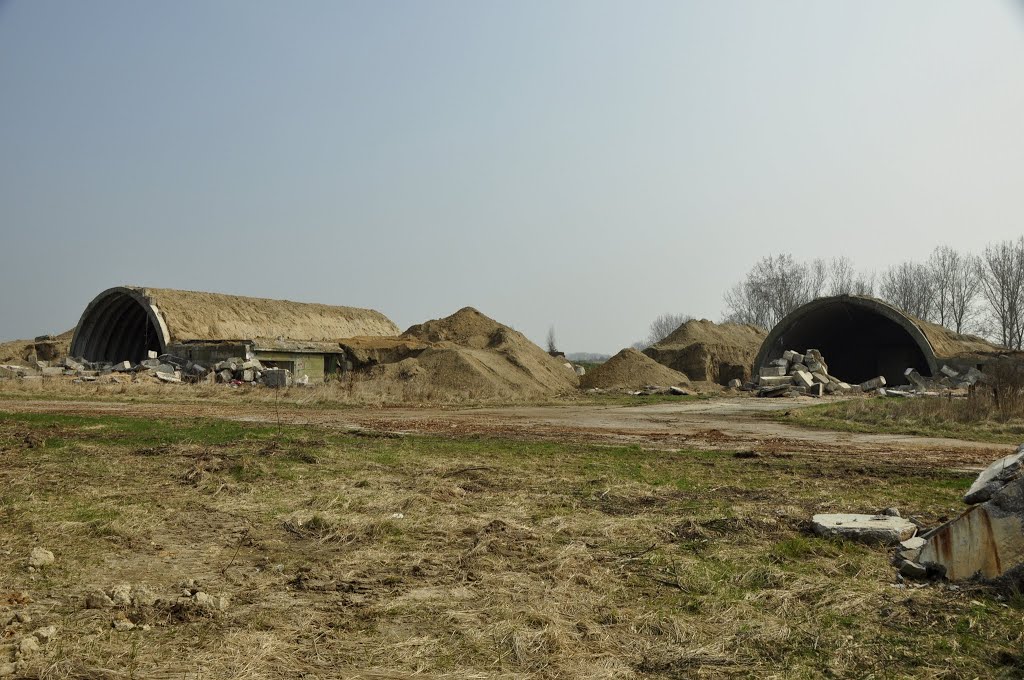 On the satellite image below, you can see the town in regards to the airstrip and munitions storage facilities.
There's a lot of land in between and surrounding the area where dangerous things still turn up today.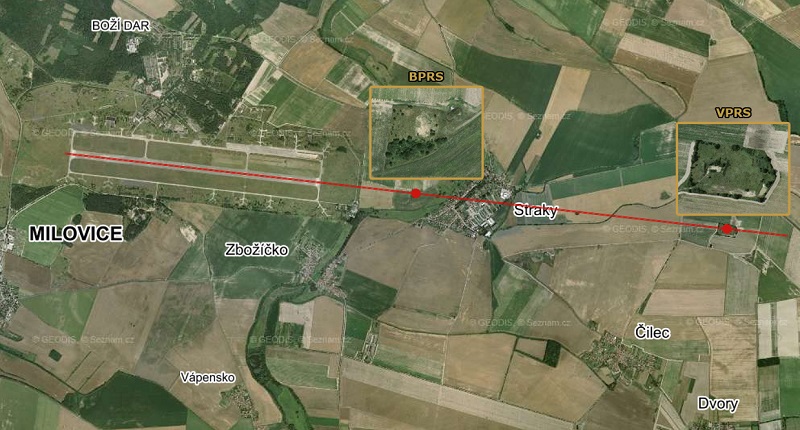 No one has ever been able to prove the nuclear weapons story and the Russian embassy in Prague still refuses to confirm or deny anything. However, the former Central Group of Forces commander, General Vorobyov, was open about the whole thing in a 2008 interview with Radio Prague.
Of course they were here. The Soviet Army had nuclear weapons in several storage facilities in Czechoslovakia, but the Czechoslovak army did not own them. The storage facilities were built in 1969. I don't know when exactly nuclear weapons were brought here but it was certainly some time in the 1970s, at the latest.
On the phone from Moscow, he said "We did indeed have nuclear weapons in the rocket brigades as part of the Central Group of Soviet Forces that I commanded."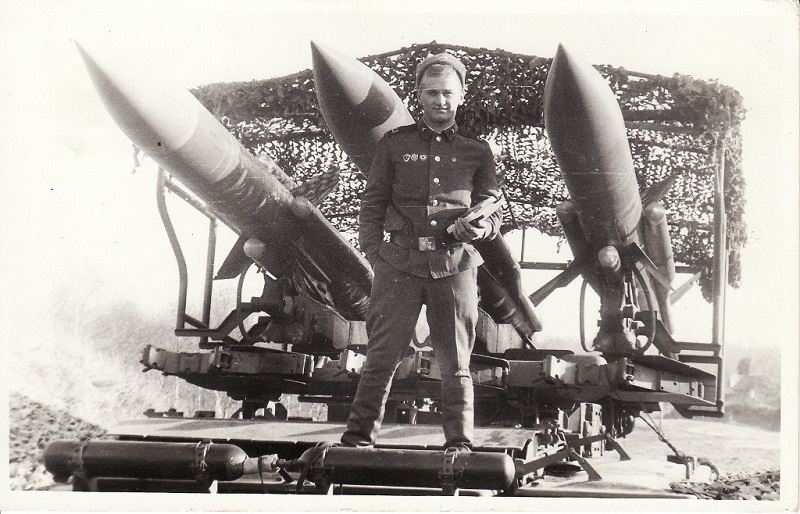 The interview is very good and we recommend you listen to it here. (They even discuss the launching pads for firing these nukes!)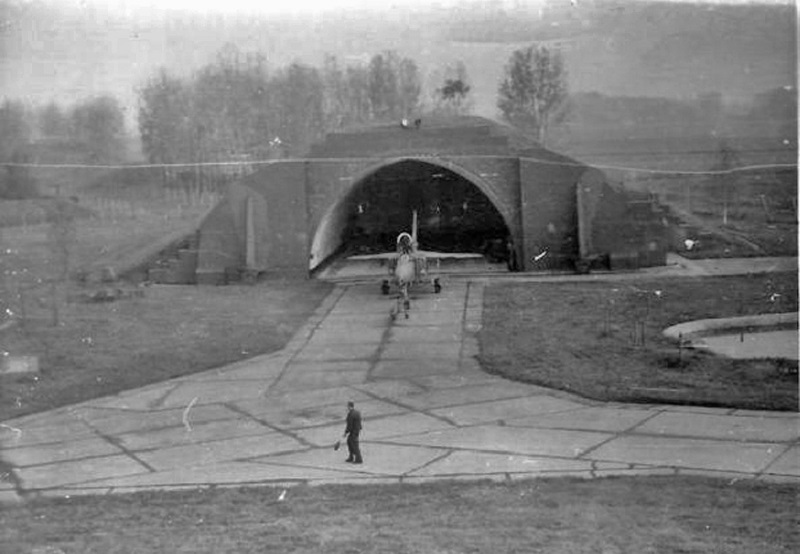 Milovická airport received the heaviest passenger and cargo aircraft from the Soviet Union, which both imported and took away a plethora of different materials over the years. Of course, all of this occurred without any customs control by any Czech authorities.
The residents from the surrounding villages remember the constant and annoying low overflights by Soviet pilots who were happy to zip only meters over civilian rooftops.
The airplanes that came and went included numerous fighter planes, including MiG 15UTI, MiG 21S, MiG 23, Su-17, AN-12, AN-24, IL-14, Li-2, as well as Mi-24V / p, Mi-17, Mi 6a, and Mi-8TB.
After 1968, the airport experienced an aggressive rise in building development. The concrete runway was extended to 2,500 meters and widened to 80 meters, which made it one of the largest runways in Central Europe.
In addition to the runway, they built a total of 44 hardened aircraft shelters, nicknamed beehives.
The hives were on standby holding up to 44 MiG-21s and MiG-23s. The structures were formed of 30 curved panels with a total length of 30 m of internal space and a width of 12.88 meters. The height of the arch measured 6.94 m. There were also munitions warehouses constructed for weapons. The first warehouse was not only for storing ammunition but also for filling of aircraft fuel.
The shelter doors were seated on the rails and their opening worked by gravity. This way, the aircraft could still exit immediately after minimal servicing. Located at the western part of the airport, there was a helicopter repair and ammunition depot and at one time, standing room for 29 helicopters. They also built several infantry shelters.
Based on the improvements made and everything that was there – it seems that God's Gift may been the very heart of operations in Europe.
Side note: The Boží Dar airbase is the location used in the film Red Tails which we posted about just yesterday.
The Flight School
There was a flight school and Mig 29s coming and going.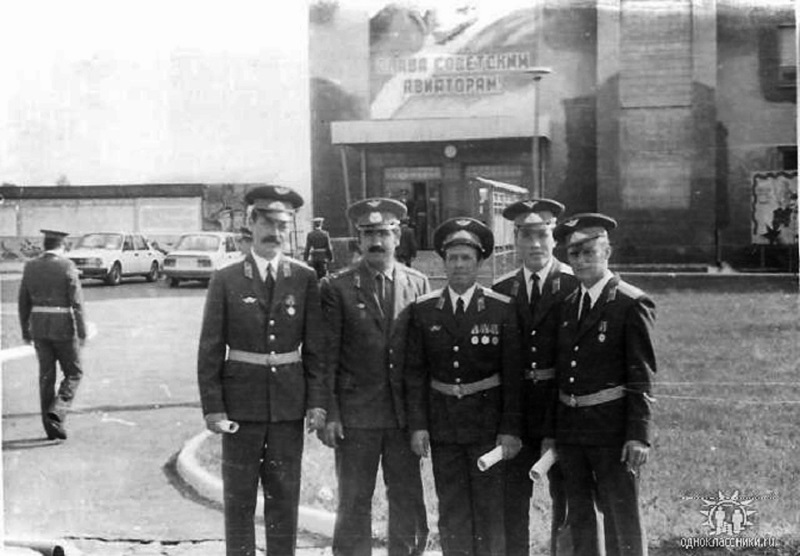 But once powerful jets flew from here and many pilots trained from these grounds.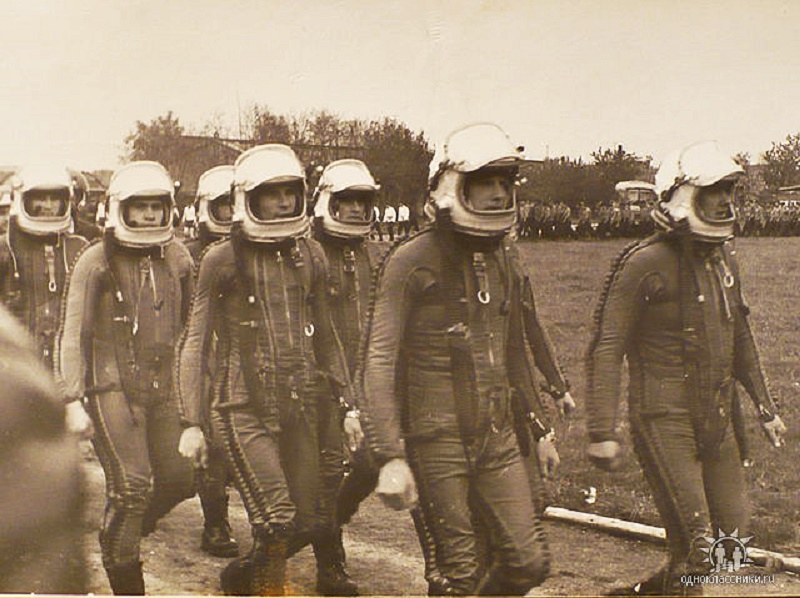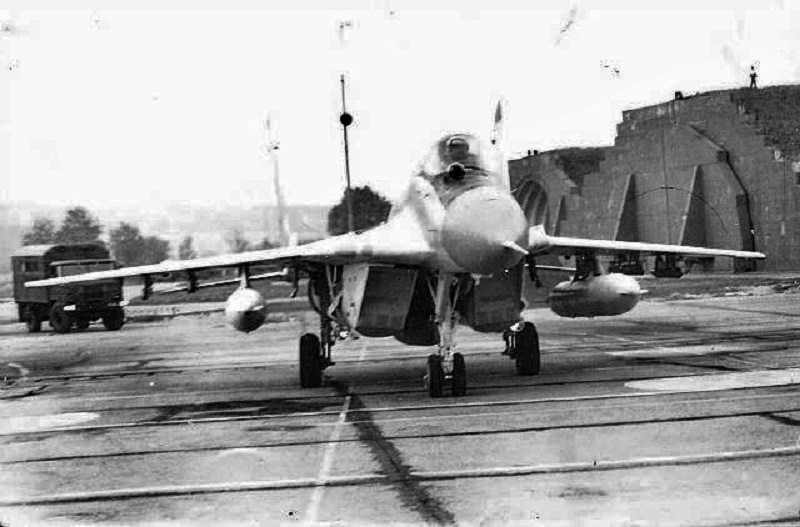 Now there are only ruins…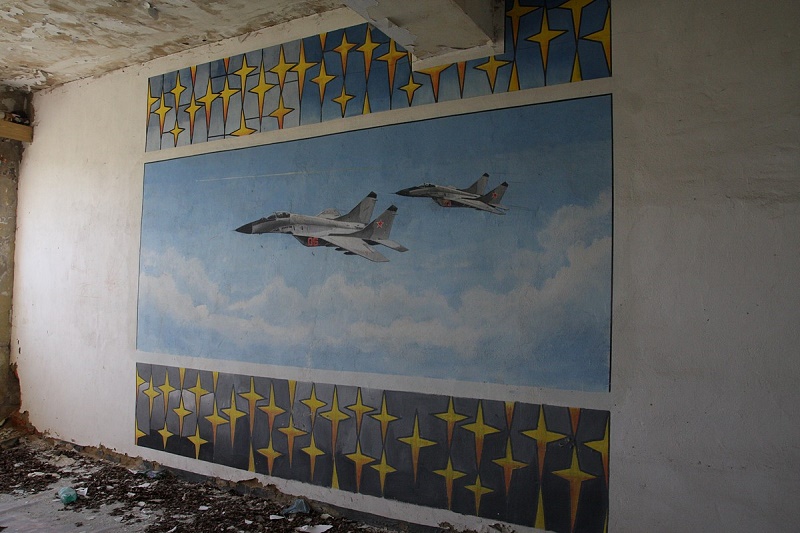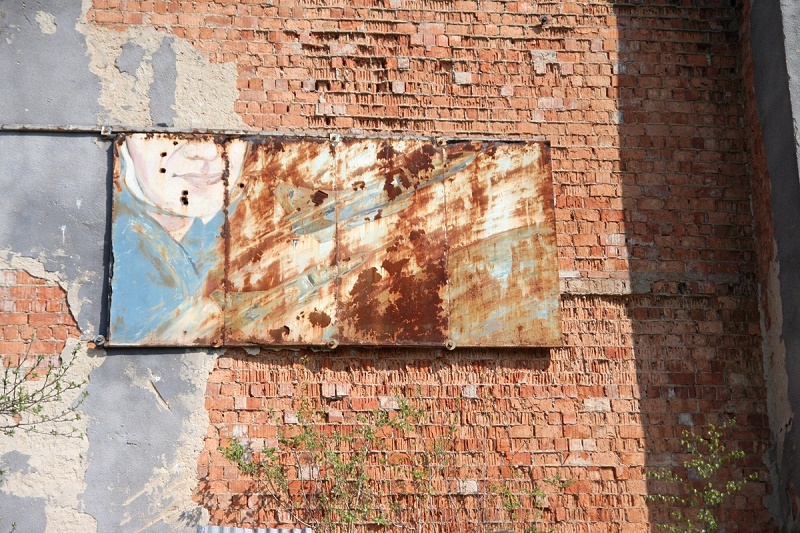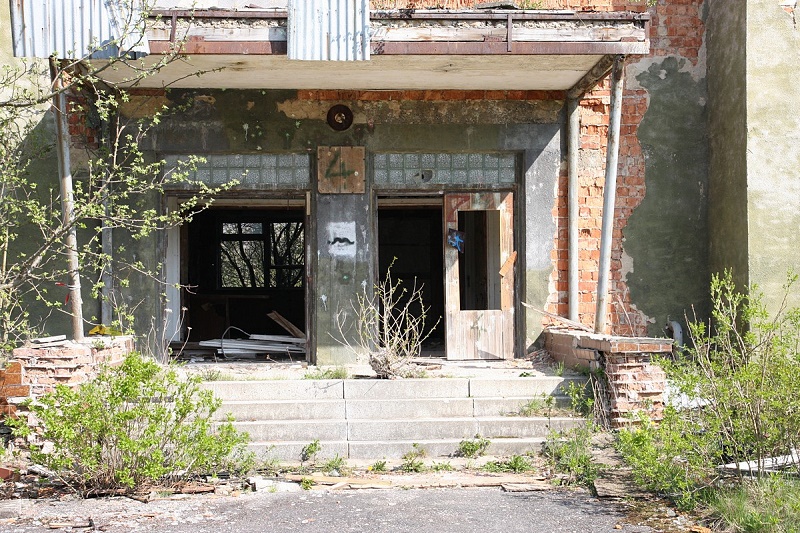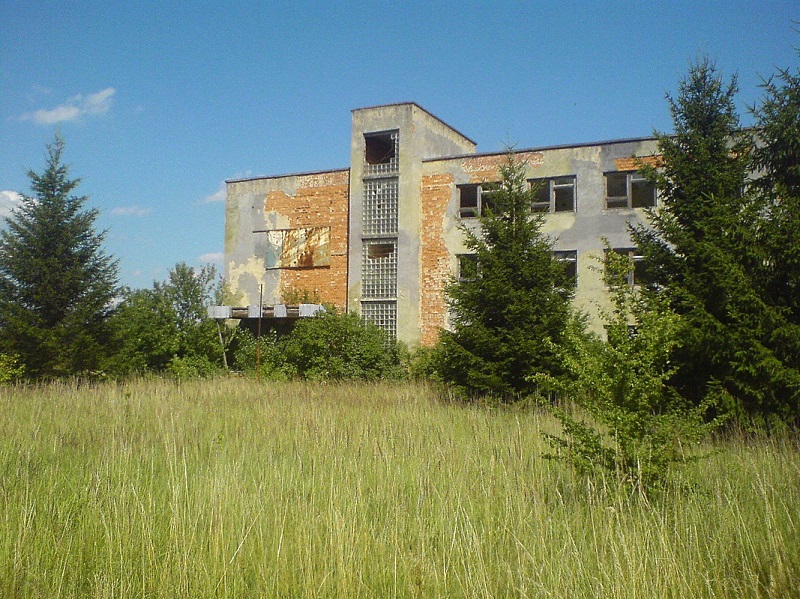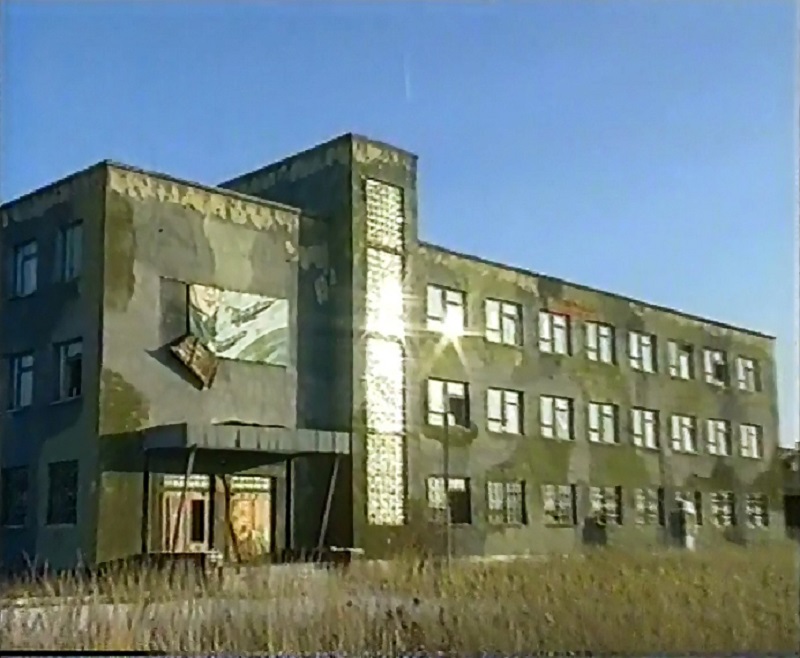 The Residents
People who find out about this place immediately ask, "Did Boží Dar's former residents remain in the Czech Republic?" The answer is probably not. They would have followed their comrades home. The locals say the only Soviets who stayed in Milovice are those buried in the local cemetery.
It's not unheard of for dog walkers and other visitors to stumble upon munitions and even land mines – making the abandoned Soviet ghost town of Boží Dar a terrifying place on a whole other level.
But back then, it seemed to the be place to be. The propaganda machine sure said so!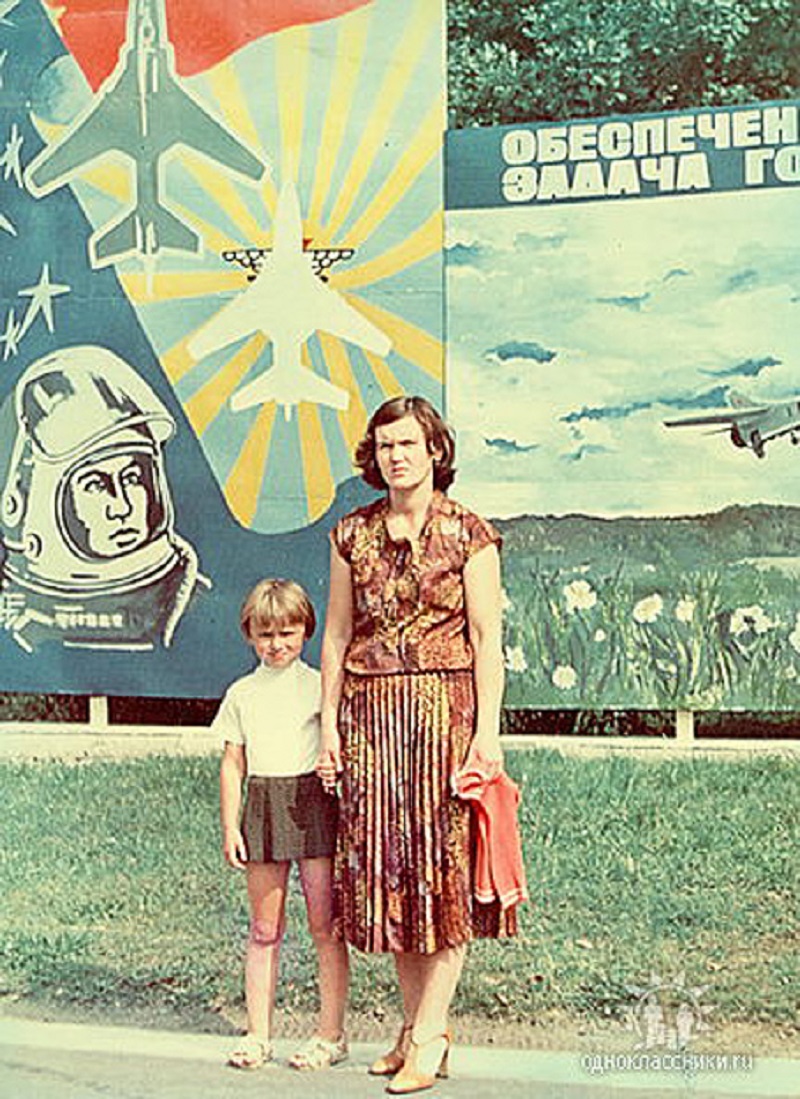 The people photographed don't look too unhappy. Surely they believed their work was important to the future of the Soviet Union.
I have no idea what kind of pet this woman has, but the baby seems to like it.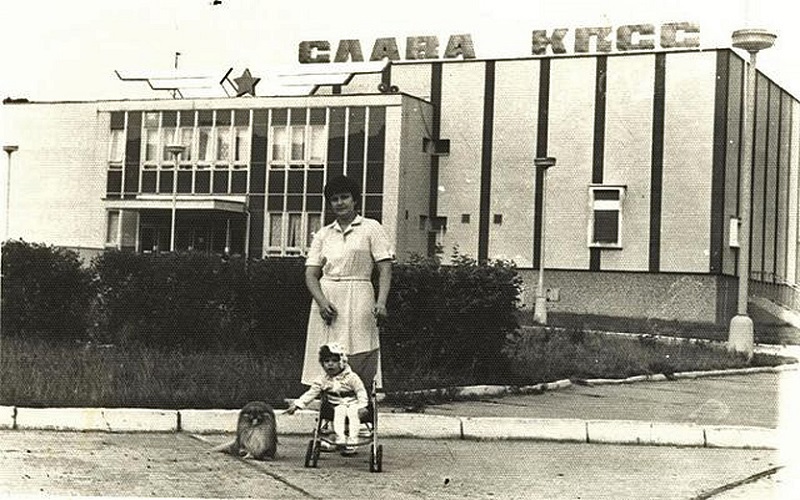 They look like any other ordinary couple.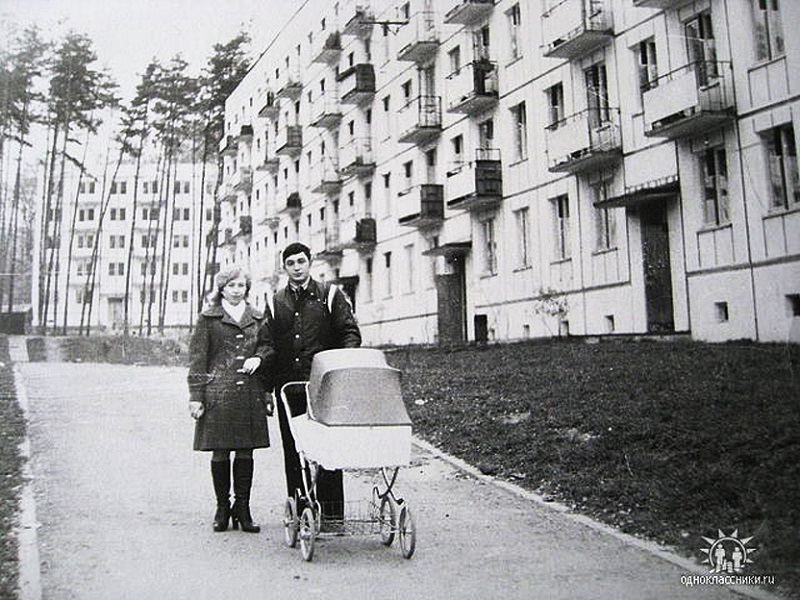 The women appear to be working to keep the common areas clean.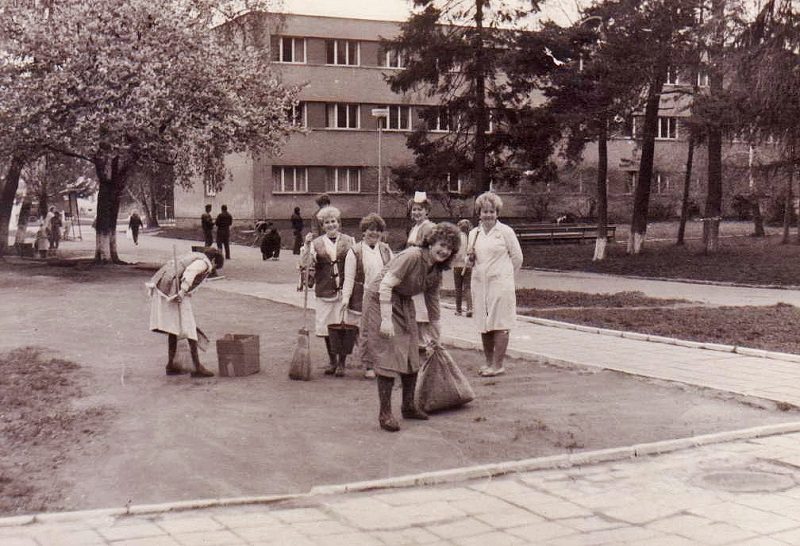 Young minds absorbing some sort of Soviet flight/space propaganda.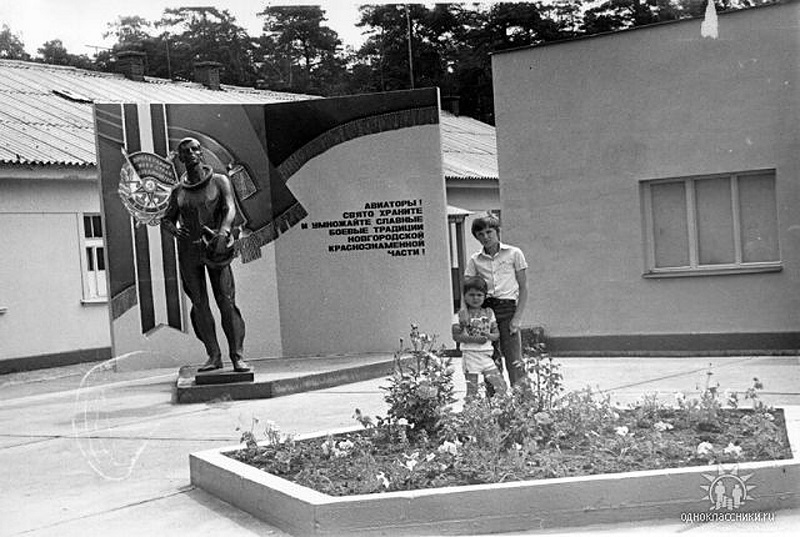 I wonder if these are children 12, 19 and 23 from the school?
It looks like an ordinary day in the life…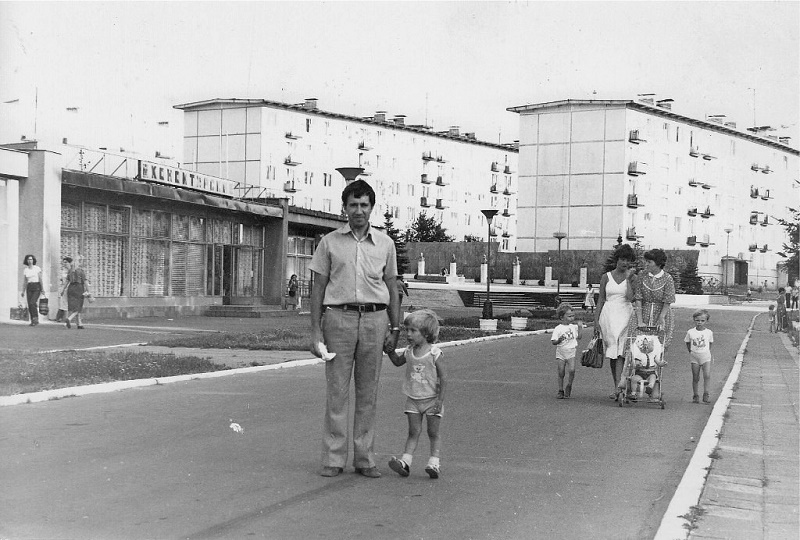 I wonder if these soldiers were posing for a photo on their way to the flight school, or if they patrolled the area?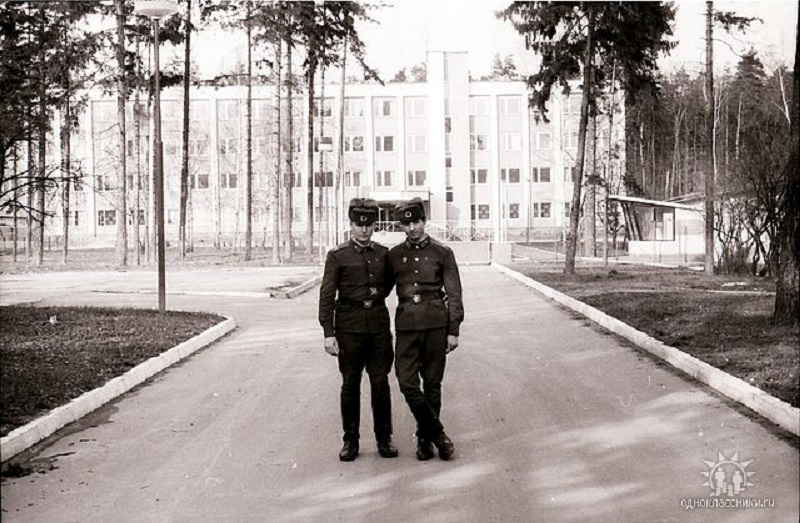 Looking at the color photo, I see a perimeter that resembles something that may be a prison camp. But maybe that's just me. It looks like a happy family, complete with Babuska who was allowed to come along. Wearing that coat, he could be one of the pilots or flight trainers who was able to bring his family.
All for the cause…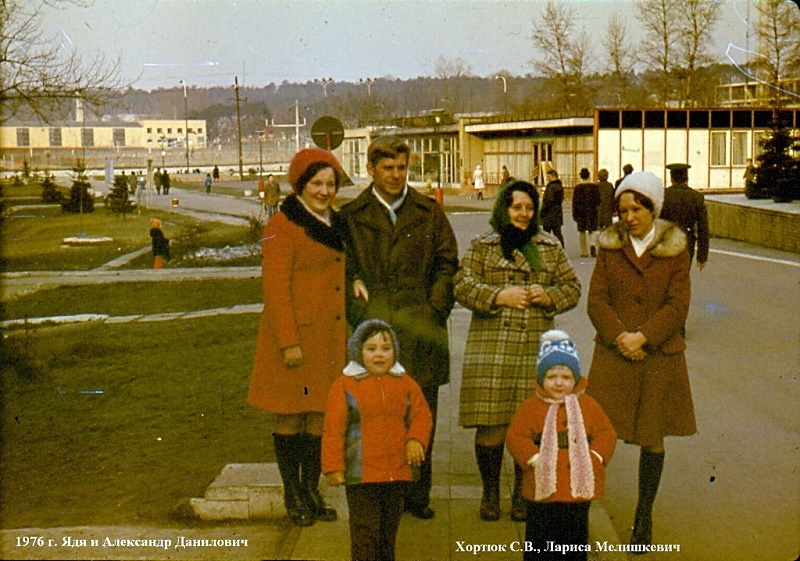 Believe it or not, the Russians that were relocated permanently to Boží Dar were actually a minority. Only about 30% were of Russian homeland. Others there for extended training were Ukrainians, Belarusians, Kazakhs, and Uzbeks.
One rumor that has spread throughout the years was that the Soviets were sent to Boží Dar as a punishment. But that's probably only a rumor. Russians who reminisce have said, "It was the best years of my life".
This answer has a logical justification. As a real punishment, it's sure that they were sent back to the USSR or equally to Siberia – not to Western civilization, which even in their artifical little "Soviet World" was a life which had standards of comfort which were decades ahead of what lied at home. Some Soviets confessed that when they first arrived in Czechoslovakia they had no idea how to operate a faucet or could not comprehend the idea of carpet on the ground.
Perhaps then, it was God's Gift to those lucky few who got to live in this part of then known Czechoslovakia.
These days it's been decades and nothing remains except abandoned buildings, a lot of graffiti and vandalism and yellowing scraps of Soviet news.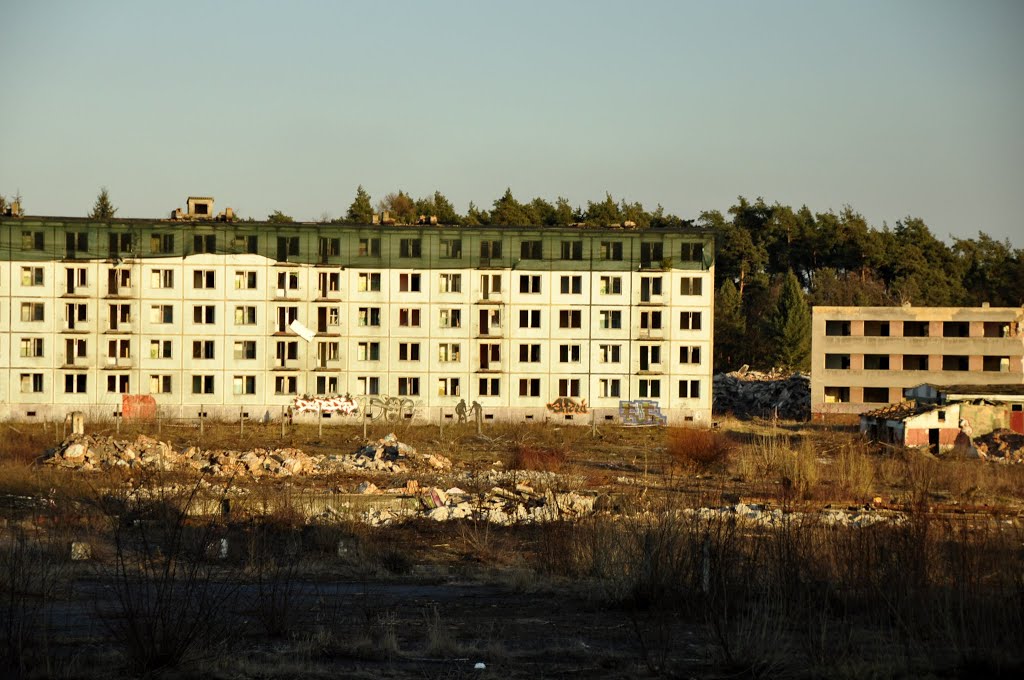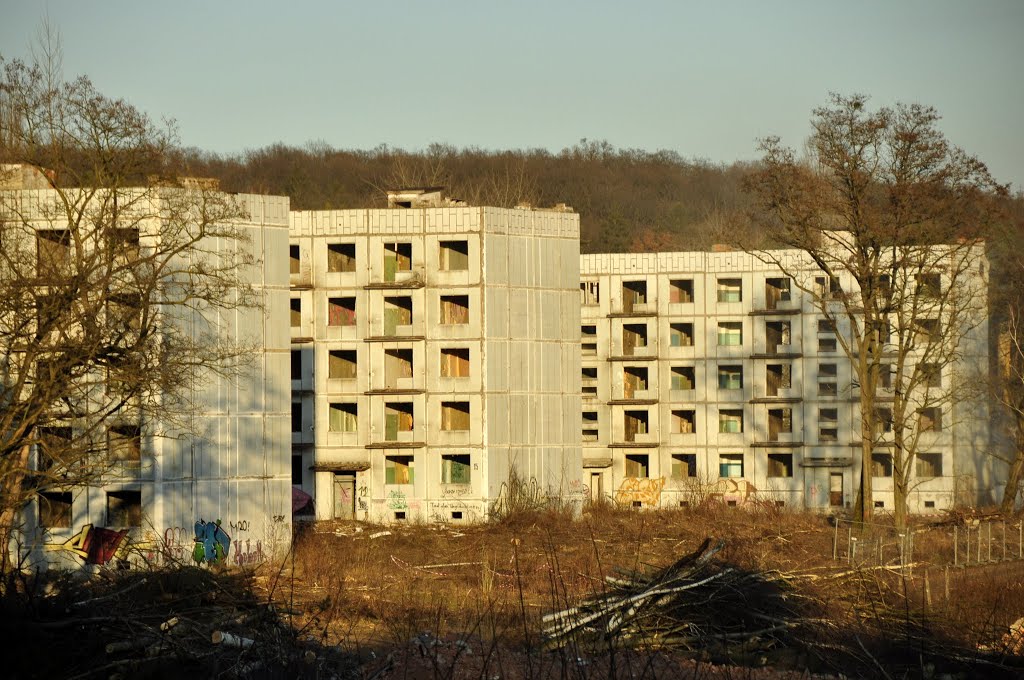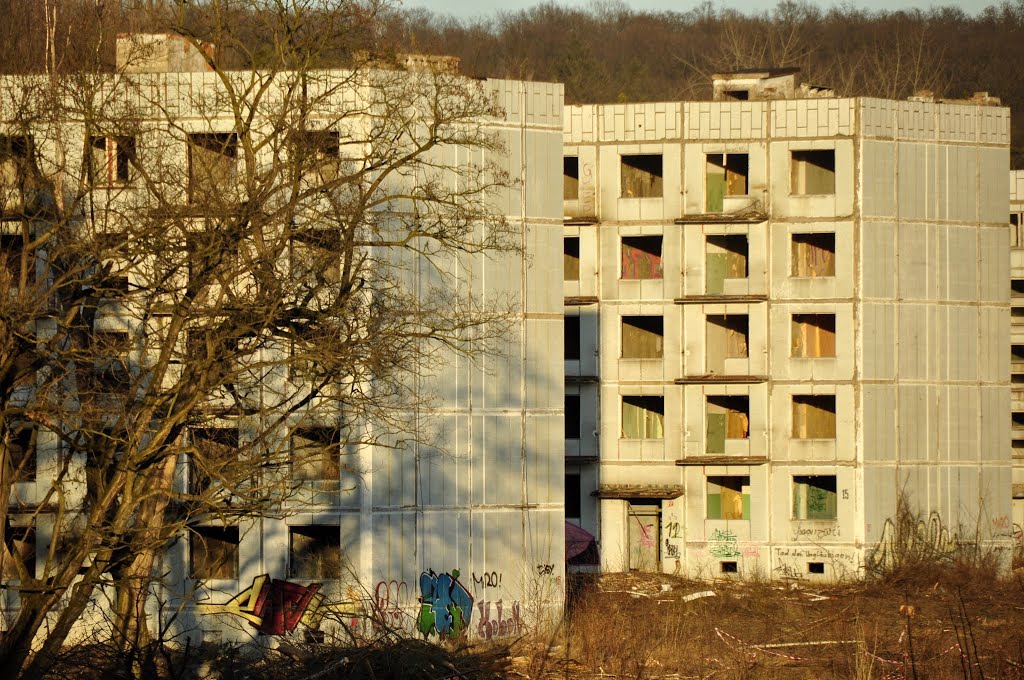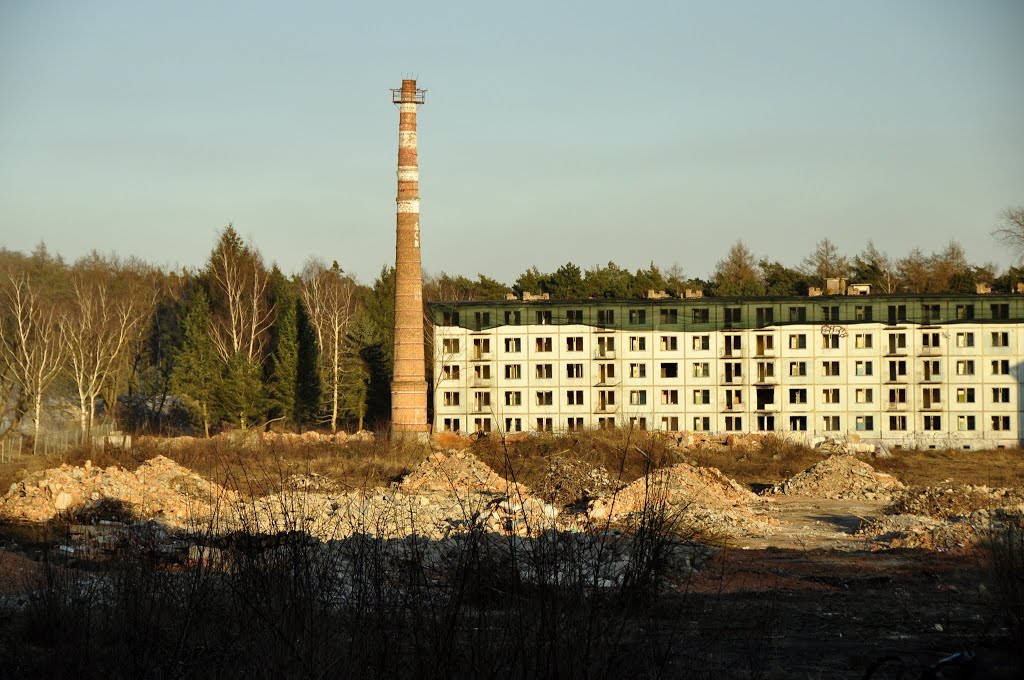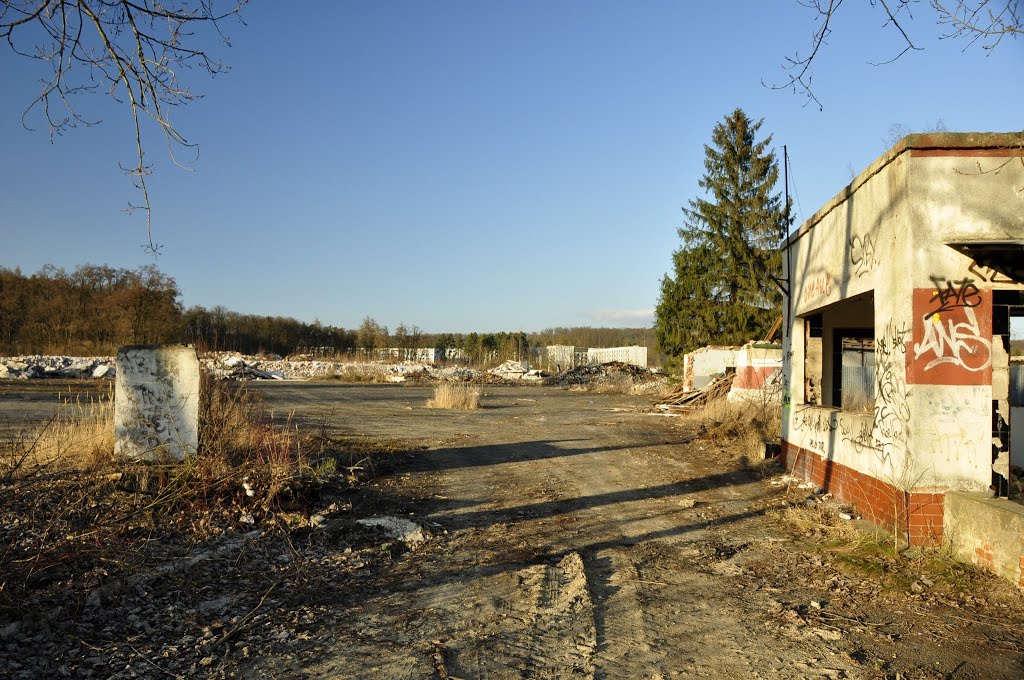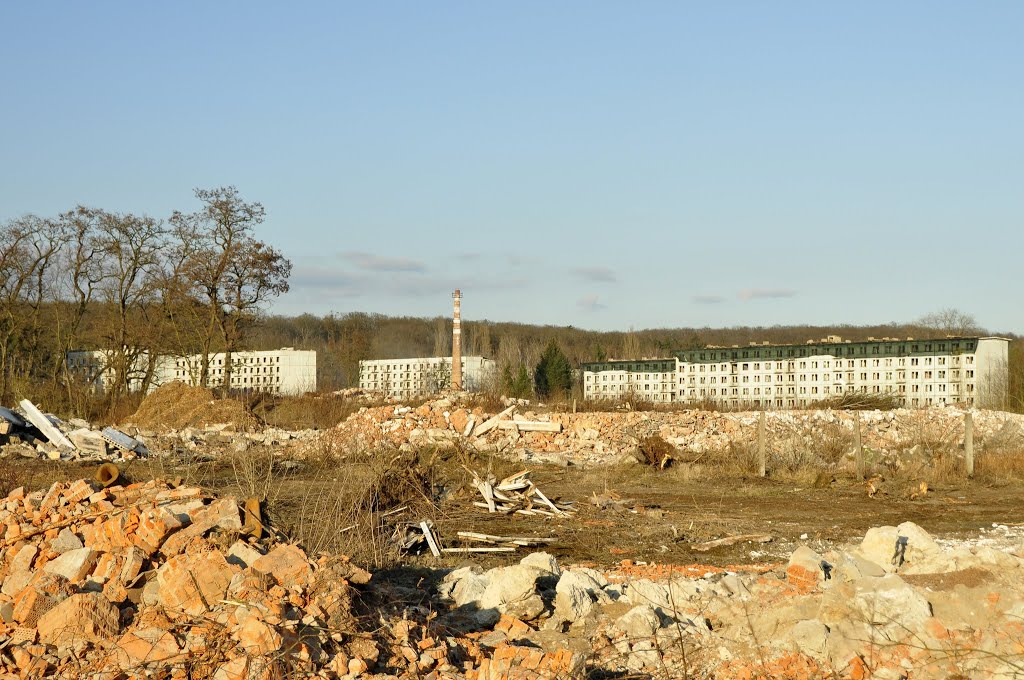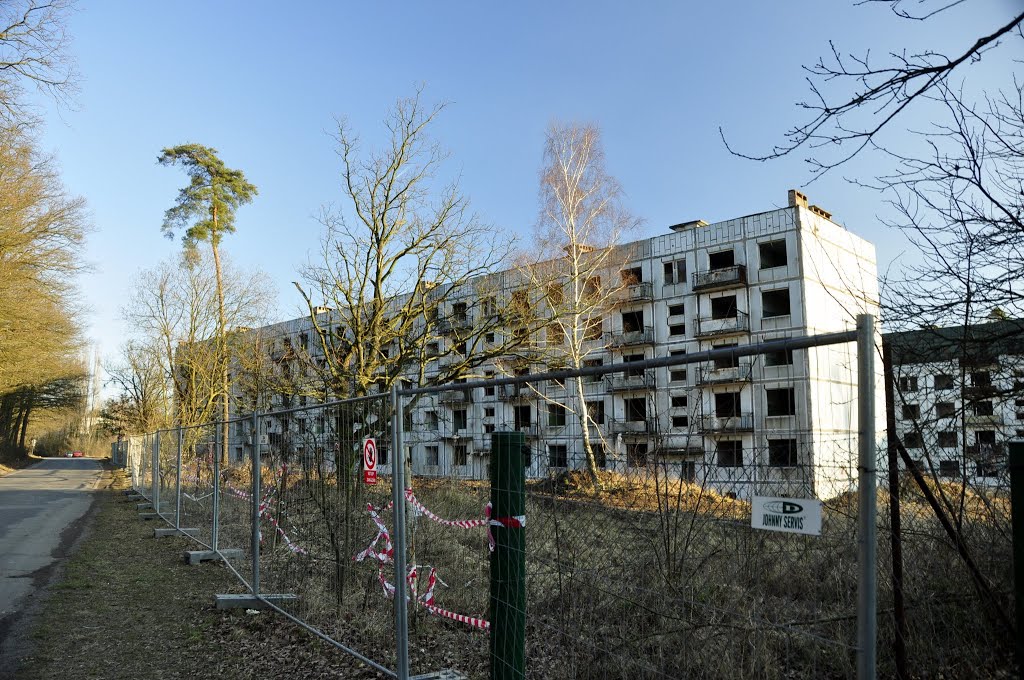 Thankfully people like Daniel Bardlsey were able to get in and photograph some of the interiors before demolition.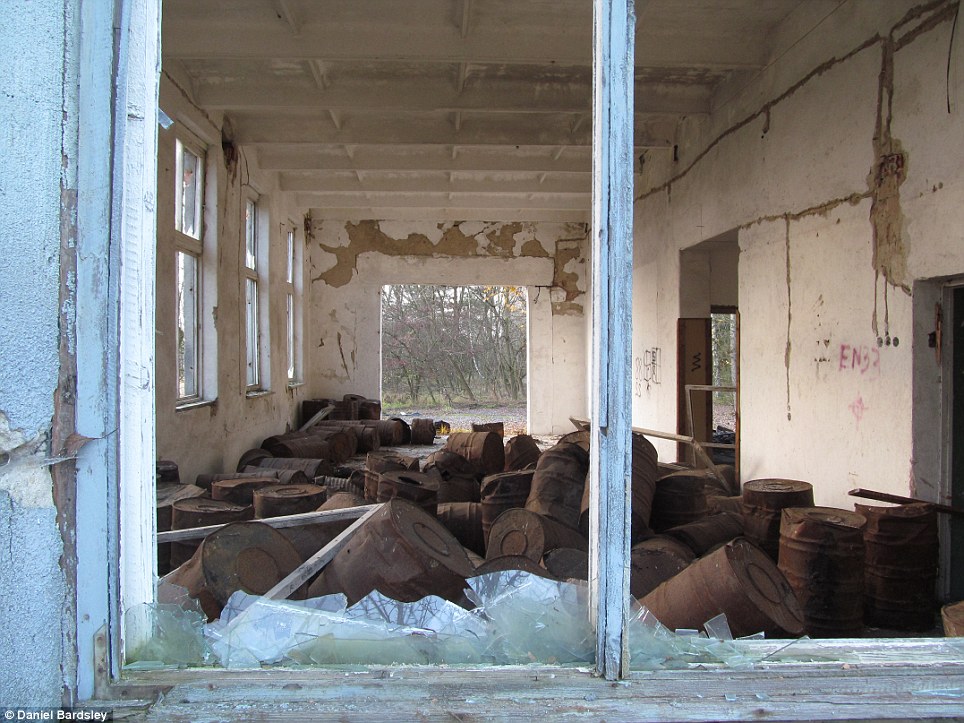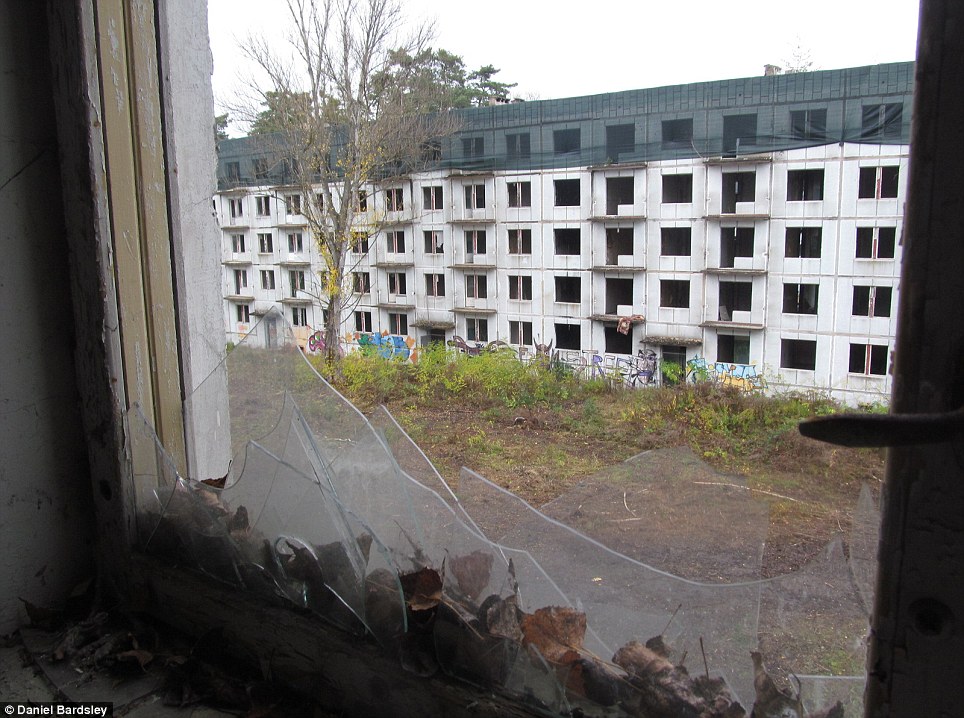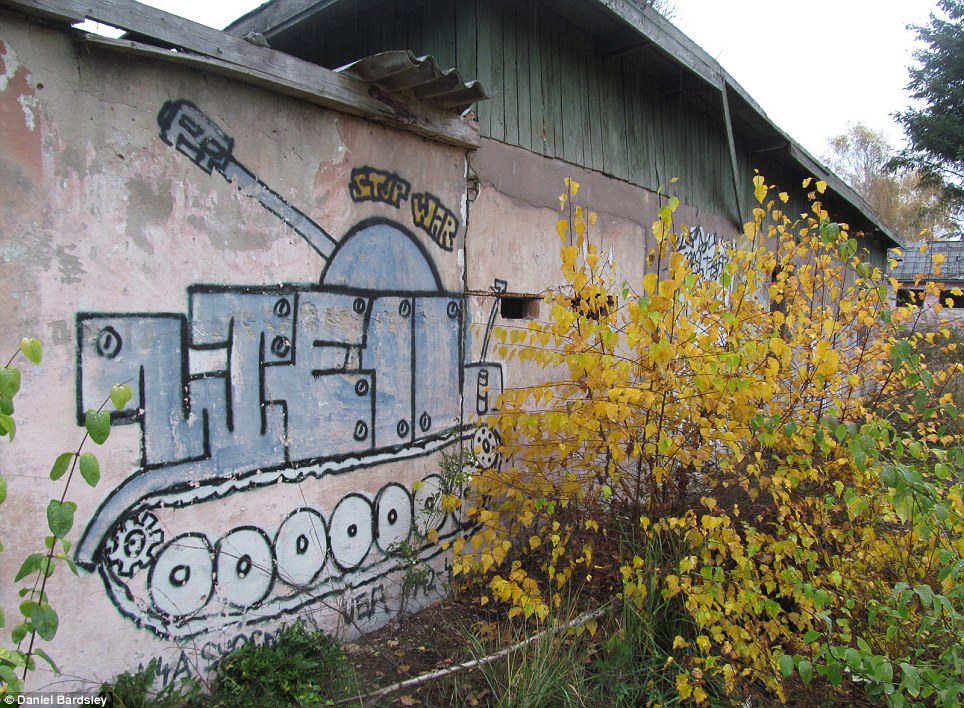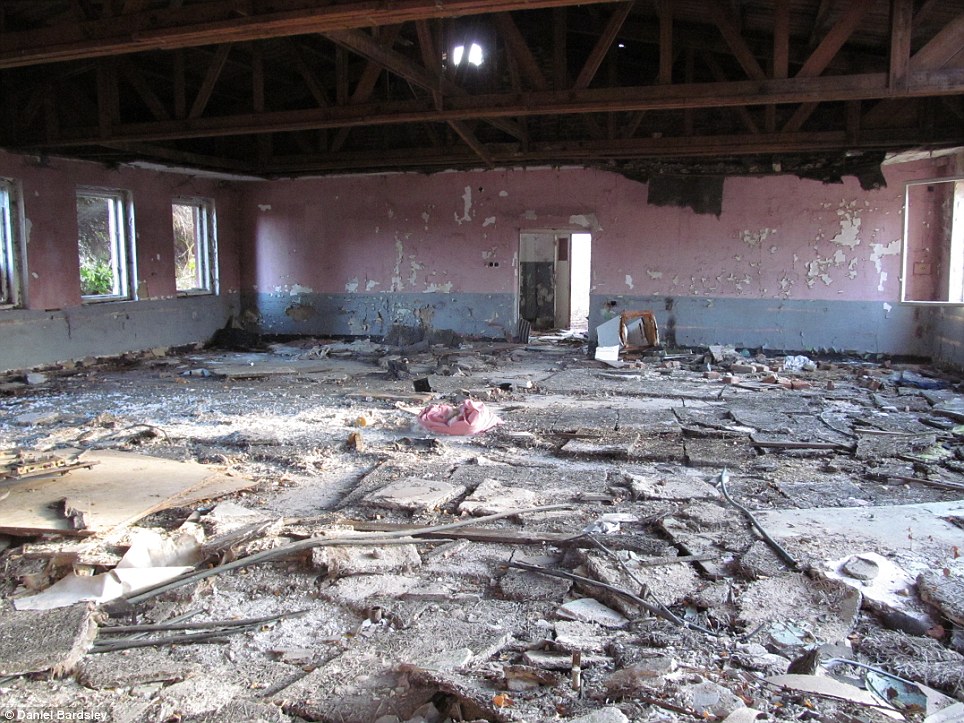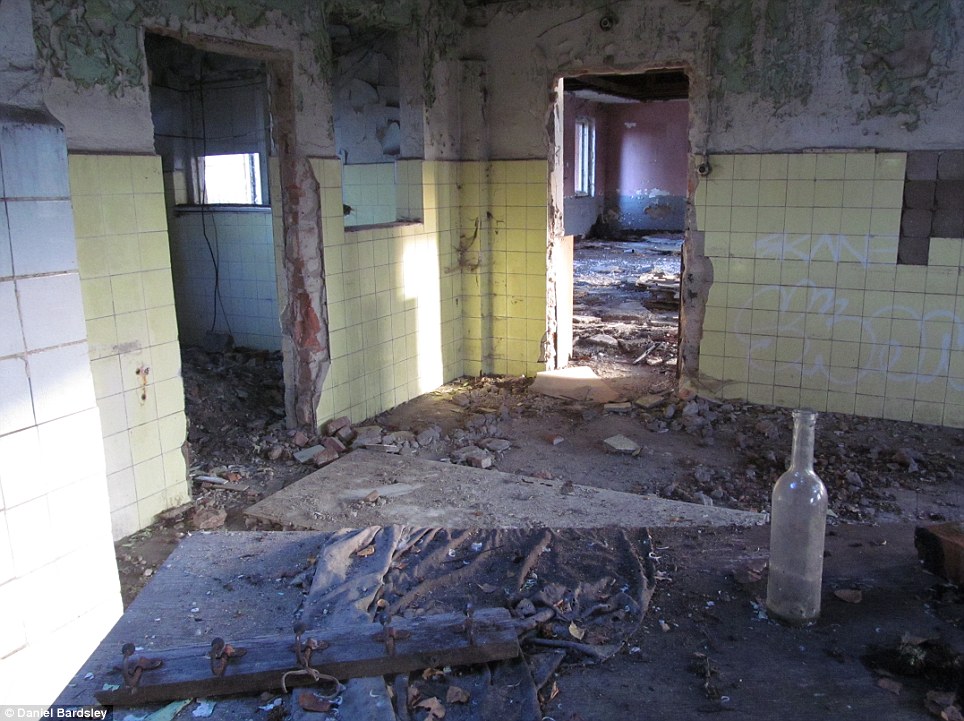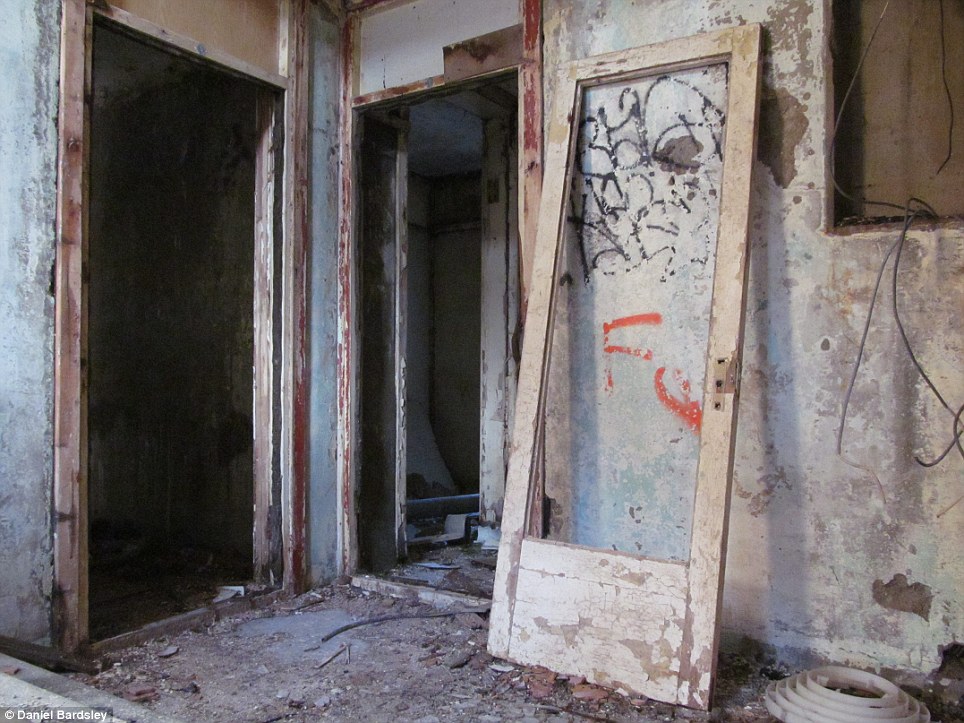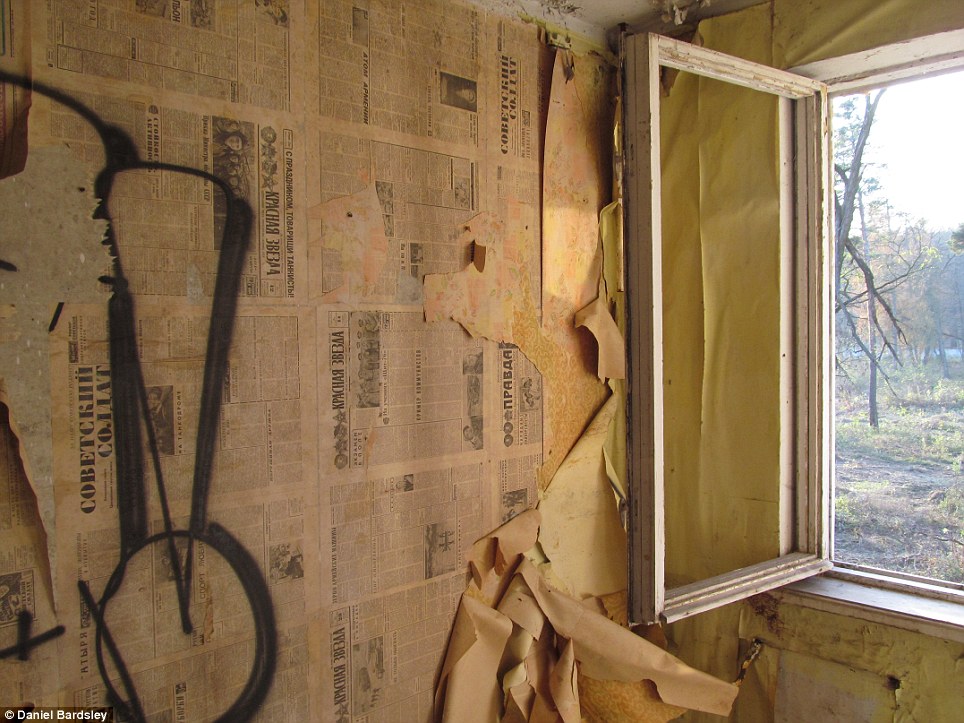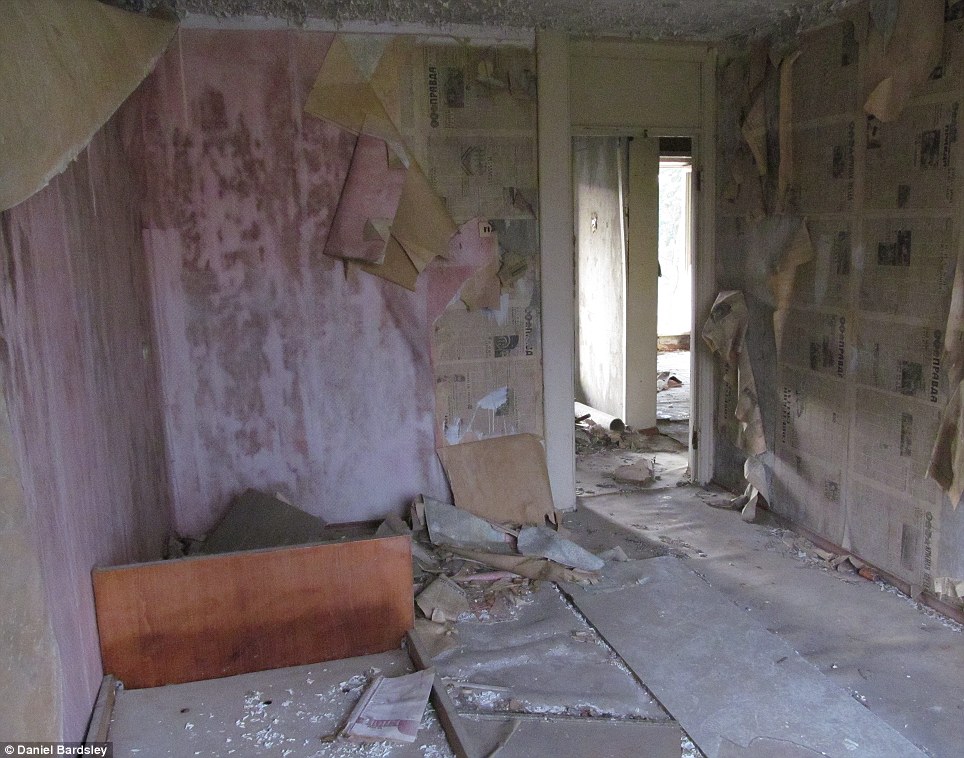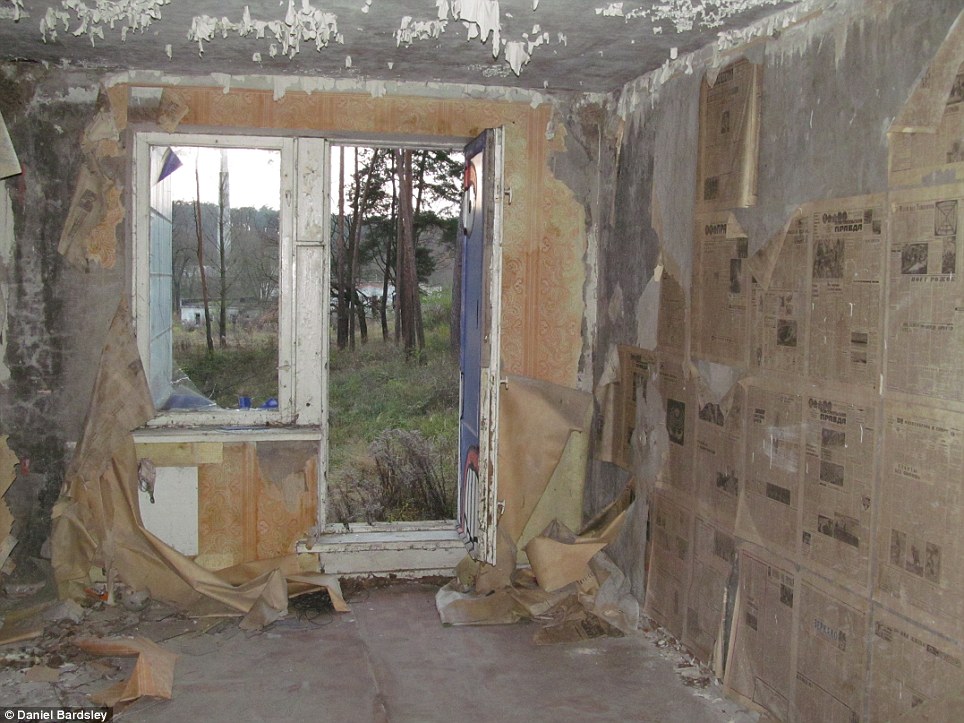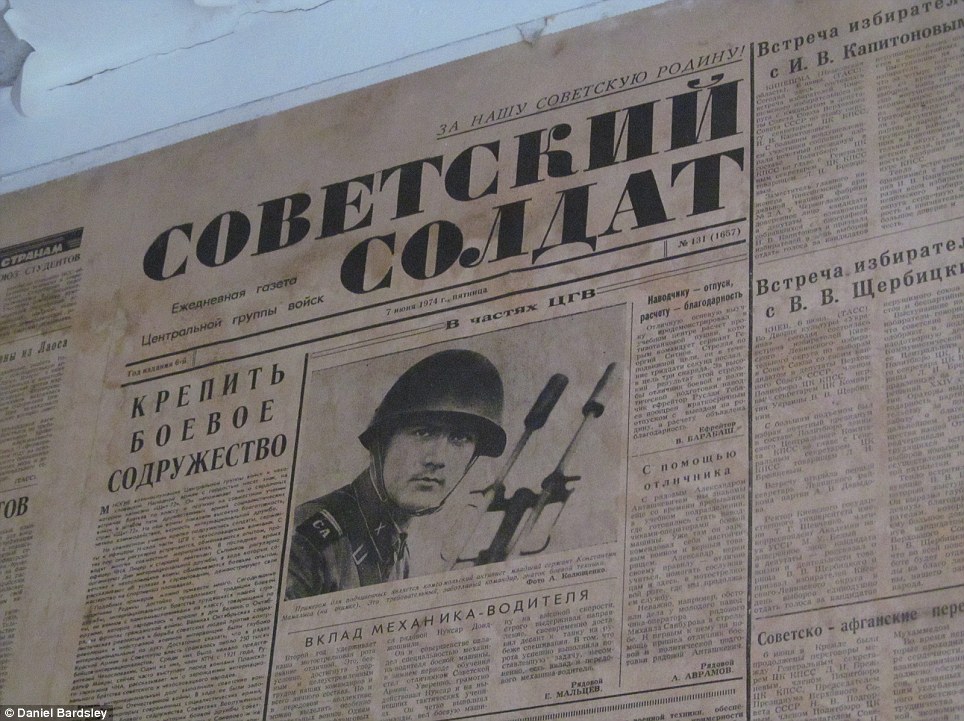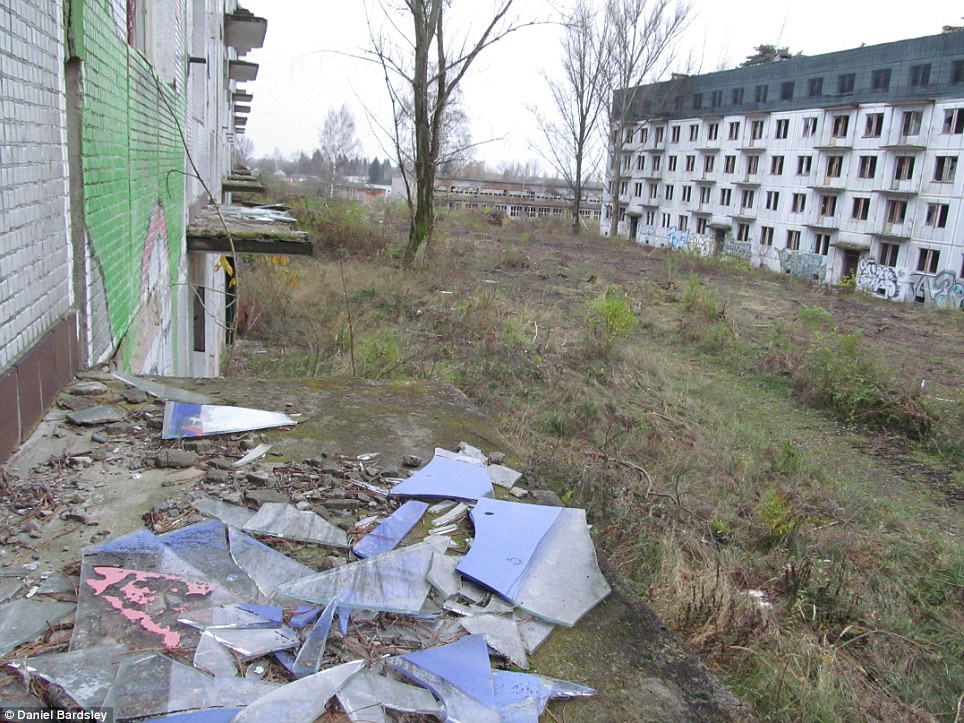 The latest photographs seem to indicate that demolition has finally begun.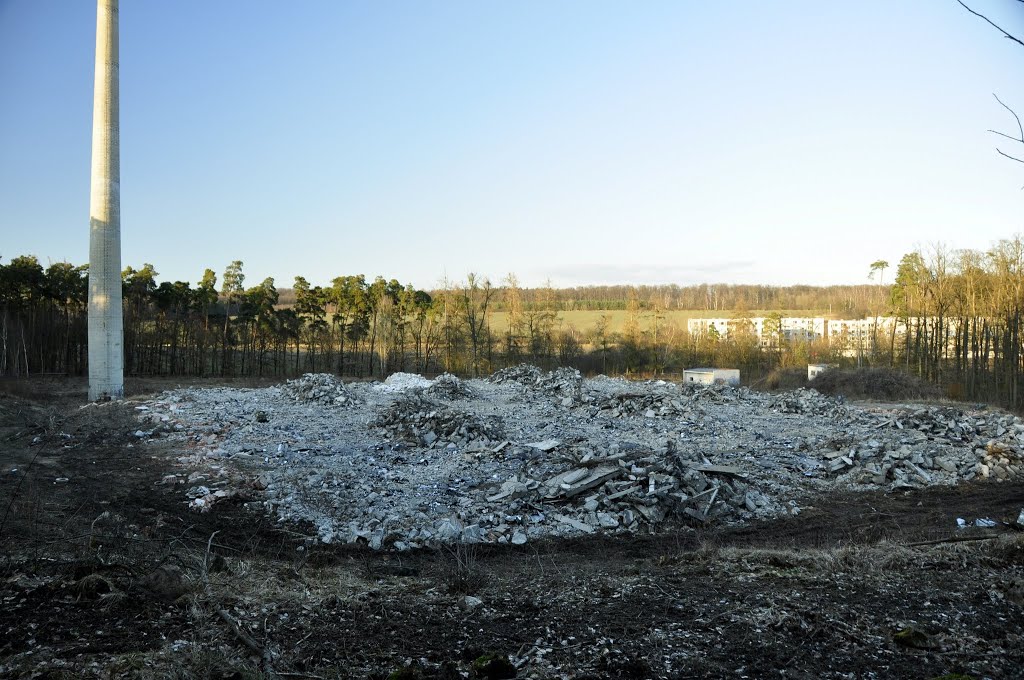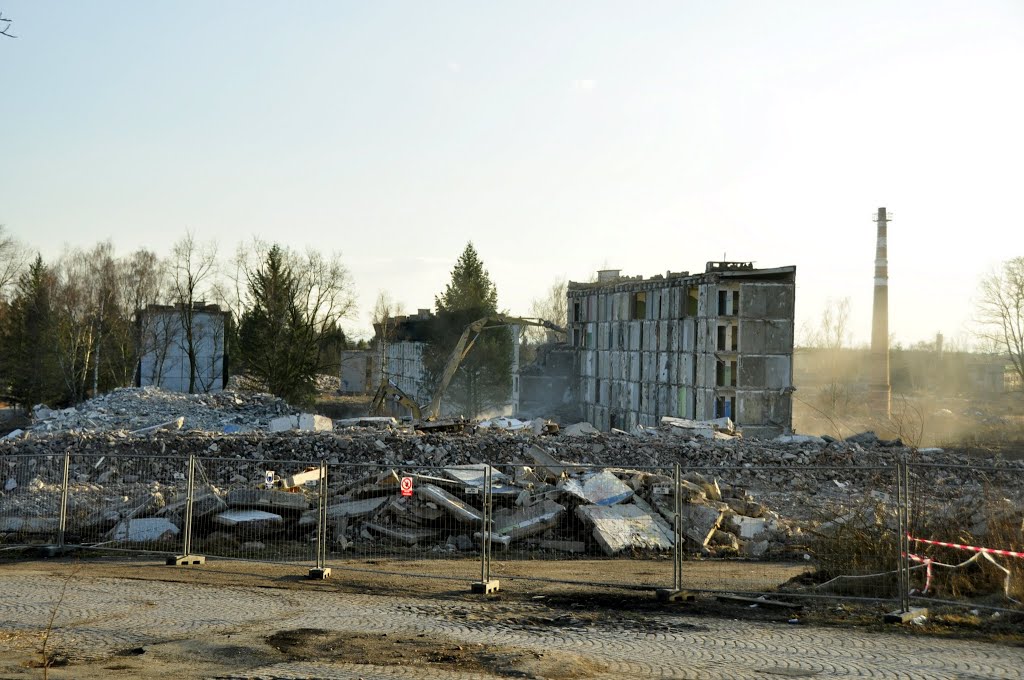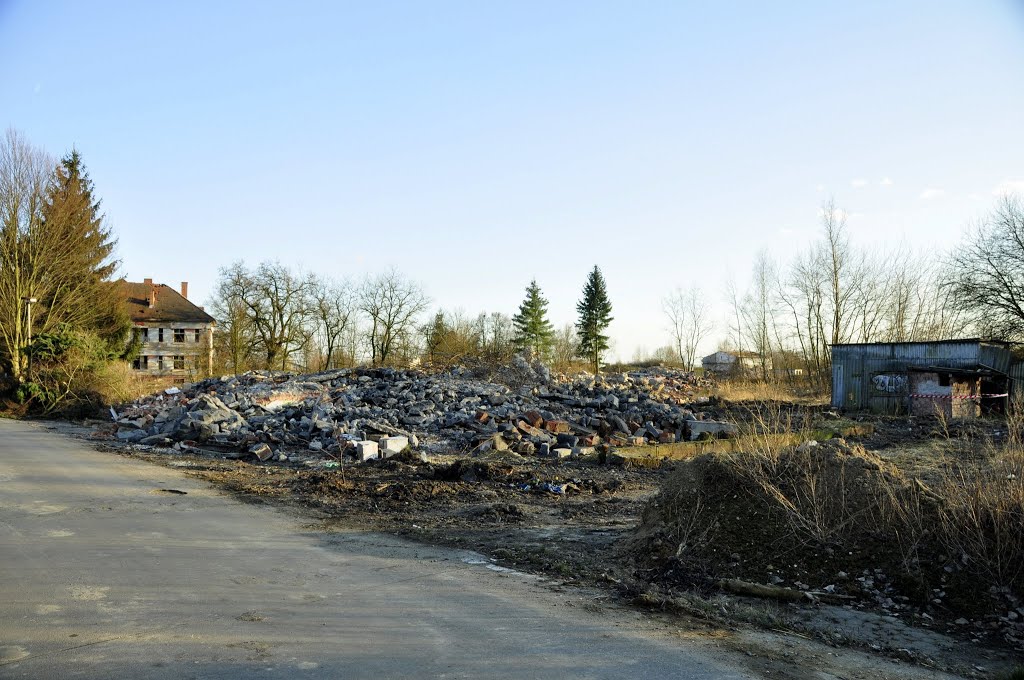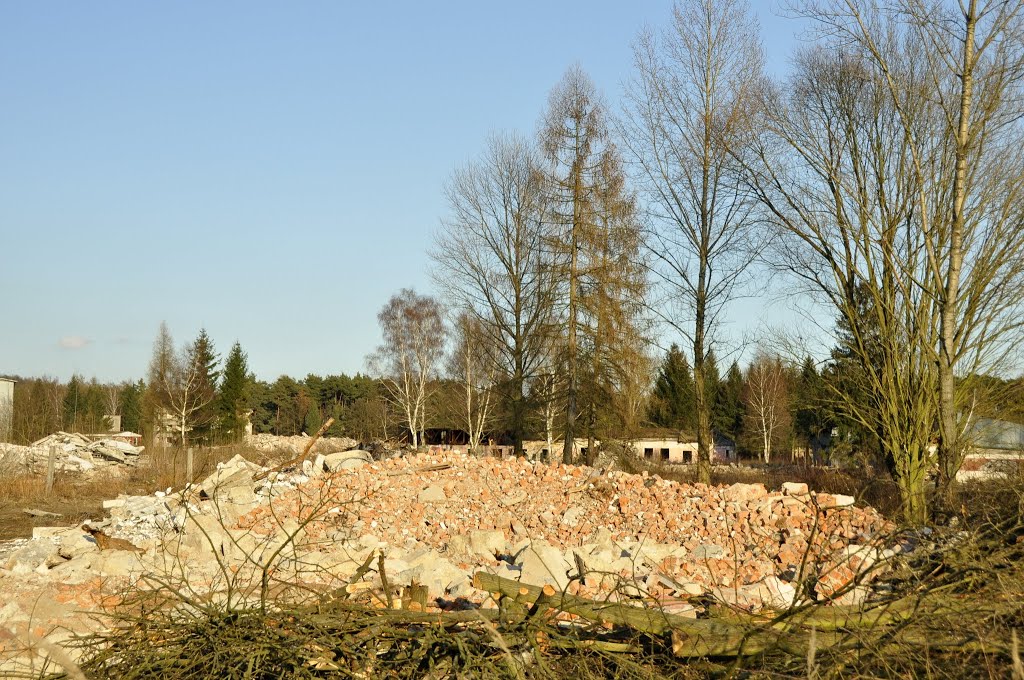 Here's what we do know…
From February 26, to June 19, 1990 the area saw a mass exodus from the area. Official numbers tell us the following inventory left the area:
4,339 cars and trucks
881 trailers
1,313 tanks and armored personnel carriers
630 underground fuel tanks
260 ammunition wagons
457 wagons of military material
1,135 wagons of building material
22,071 soldiers
All of this happened with the assistance of 155 diesel locomotives and 138 electric locomotives.
There were also fifteen cargo flights recorded, however the locals recall that the aircraft's raced back and forth, several dozen a week. The final day saw twenty-seven columns formed with a total of 1,097 vehicles leaving.
The record for the final Aviation Regiment was on January 21, 1991 and on June 19, 1991 the final Russian troops left via the Milovice train station.
Once the Czech army took the area back over from the Russians, the space around the training grounds, including the airport and the entire town of Boží Dar was heavily guarded by 320 soldiers and 20 trained dogs. This special assignment did not prevent theft and vandalism – it actually caused it. Later it was proven that many of the soldiers were involved and they were eventually convicted.
The federal government has been wondering what to do with the airport and the adjacent town since the Soviets left. Many people had ideas and presented concepts, but nothing has ever been realized. At one point, it was considered to remain an airport and to revamp it for Allied Forces, but after investment calculations showed it would cost approx. $20 Billion (capital "B") to do so, the plan was scrapped.
The latest images do show that fencing has been put up and many of the buildings have finally been demolished, but we're unsure of what will be happening next. Whatever it may be, it's seems that God's Gift will soon be gone forever.
Please do share your thoughts.
Did you know this place existed?
Sources: Vojenske Prostory, Vice, Urban Ghosts, Milovice – letiště Boží Dar, Daily Mail, Czeching out of Here.
If you have not already subscribed to get TresBohemes.com delivered to your inbox, please use the form below now so you never miss another post.
---
Remember, we rely solely on your donations to keep the project going.
Become a friend and get our lovely Czech postcard pack.