When someone says Beer Cheese, most people immediately think of German "Oom-pah-pah" music and soft pretzels, and if you are among those who believe this is the origin of the cheese then you are completely right… The term 'Beer Cheese' is literally translated from the originally German word for the Weisslacker cheese, 'bierkäse'. Weisslacker is a stinky mild cheese which got it's name from Germans who would dip a hunk of it into a glass of cold beer.
Appetizing right? Well… Don't knock it until you've tried it.
There are others who mistake the actual cheese, Weisslacker, for a spread called beer cheese, that they get in restaurants and at the grocery store. This dip is can be made out of many different things depending on the flavor you want. The base usually consists of sharp cheddar, beer, flour, and mustard.
Czech beer cheese can be found at most restaurants in Prague and is sort of a mixture of the two mentioned above because you are using the Weisslacker to make a spread.
The beer cheese you get at Czech restaurants is served sliced, sitting on a large plate surrounded with little piles of butter, onions, sardines, mustard, paprika, and black pepper along with a shot of black beer.
Before eating, you mash the cheese with all of the ingredients and then you top it with the beer.
The result is a bubbly, stinky, yet delicious meal!
We recommend you taste our favorite beer cheese at U Zavesenyho Kafe, and make sure to ask for a side of topinky for the full treatment!
Oh heavenly stinkiness… how wonderful you are!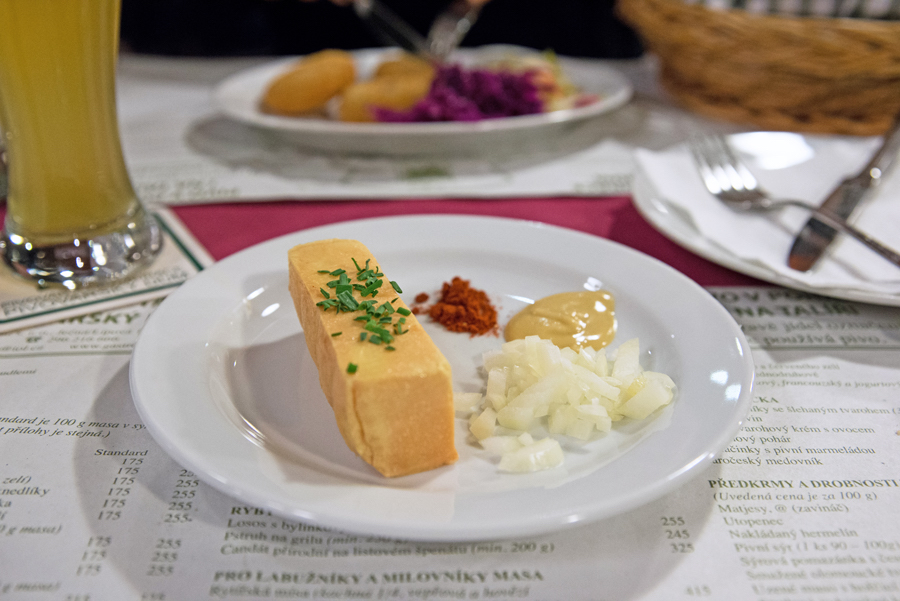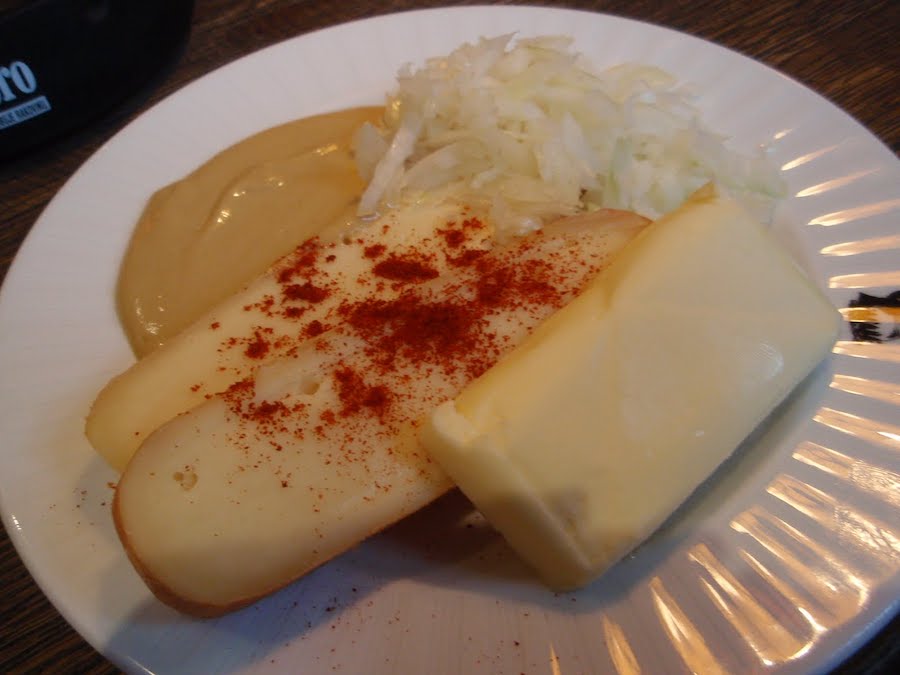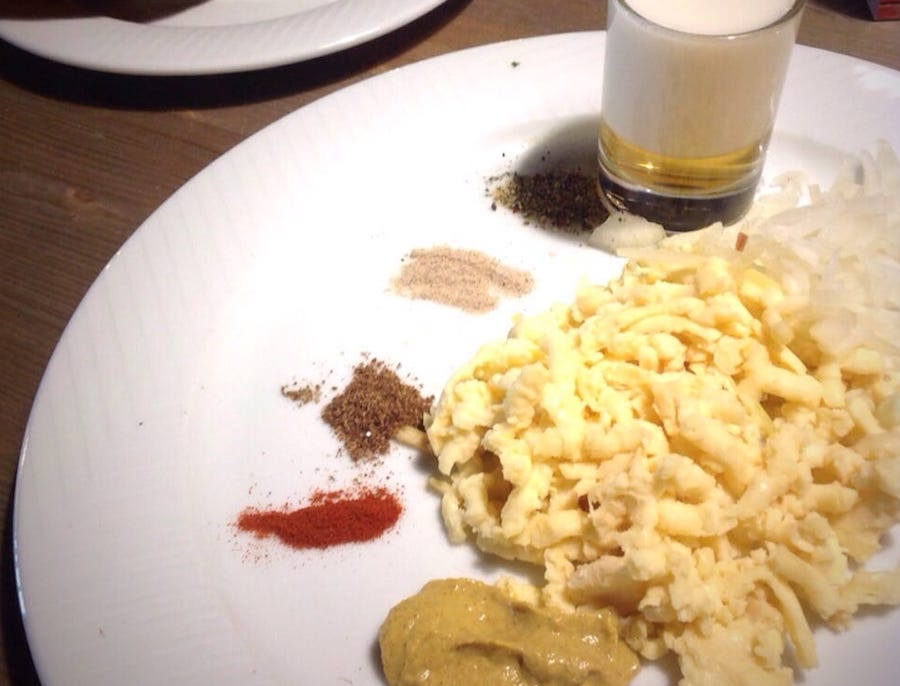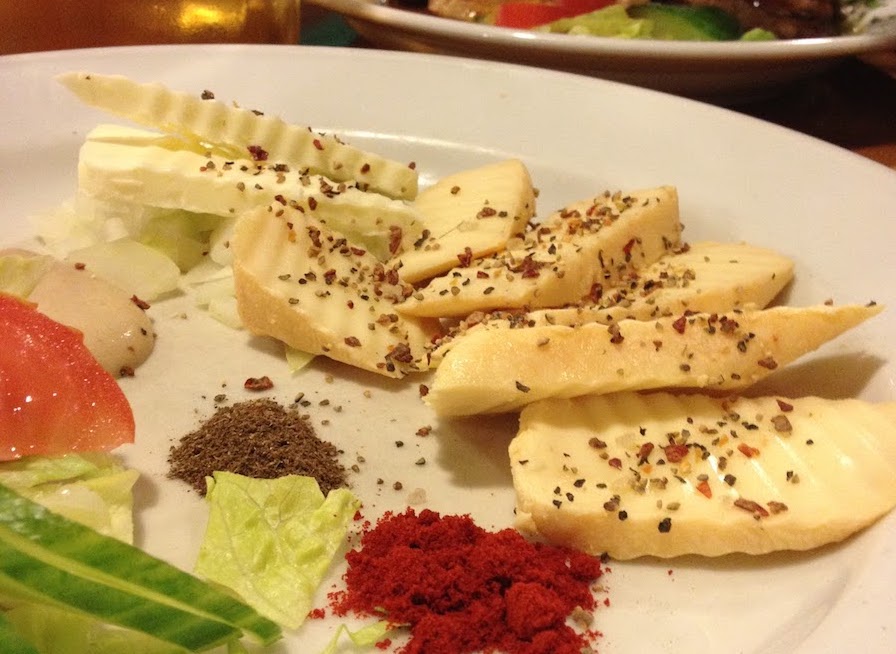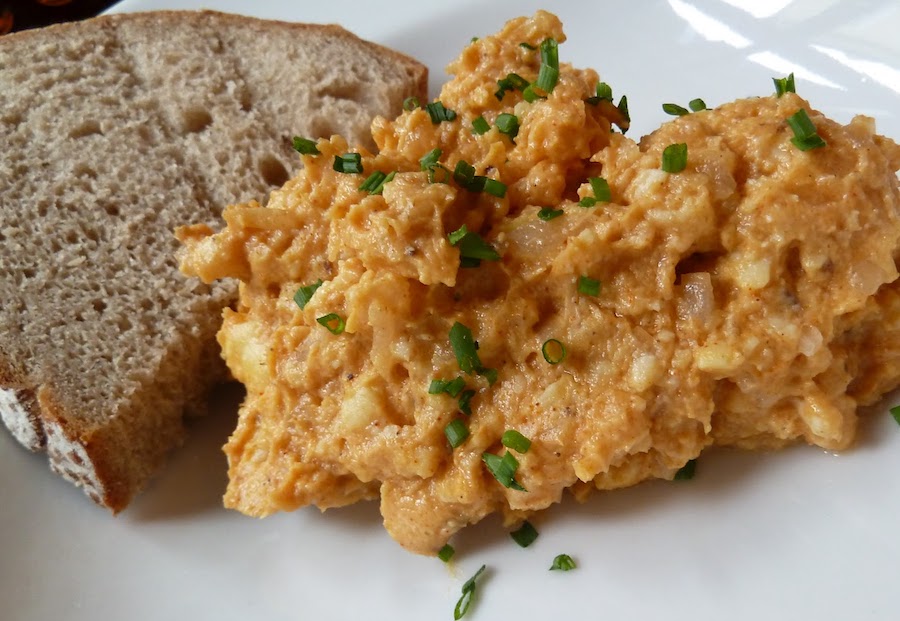 Dobrou Chut!
If you have not already subscribed to get TresBohemes.com delivered to your inbox, please use the form below now so you never miss another post.
---
Remember, we rely solely on your donations to keep the project going.
Become a friend…