In 2015, the Czech car maker, Skoda, celebrated 120 years of existence. Part of the celebration was to share the Skoda 935 prototype with the world. This beautiful vehicle is a testament of the innovative power that fuelled Skoda back then.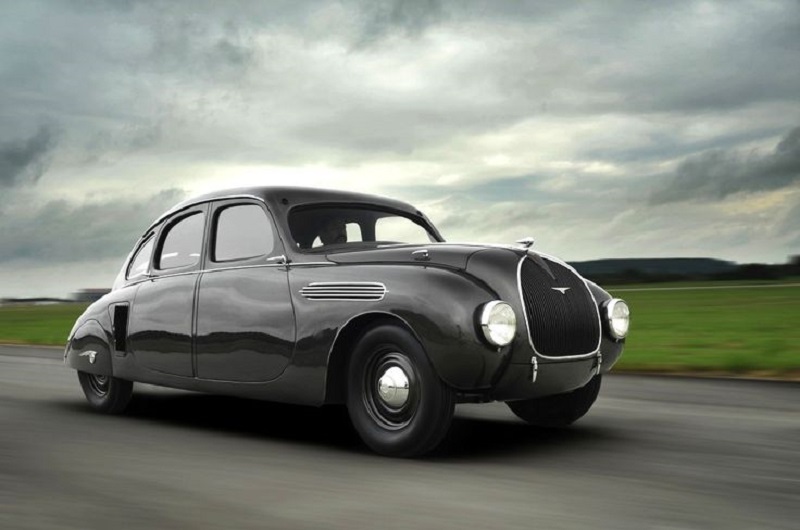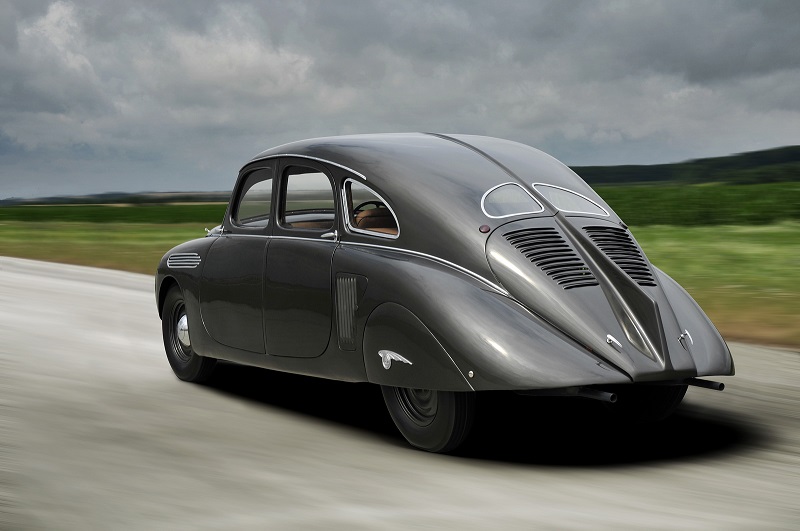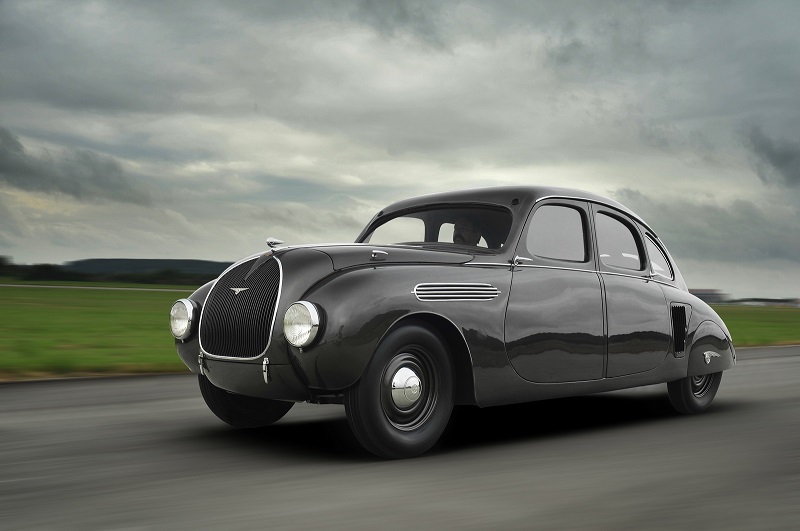 Since its debut at the Motor Show in Prague, the Skoda 935 Dynamic prototype has been turning heads and getting all sorts of attention.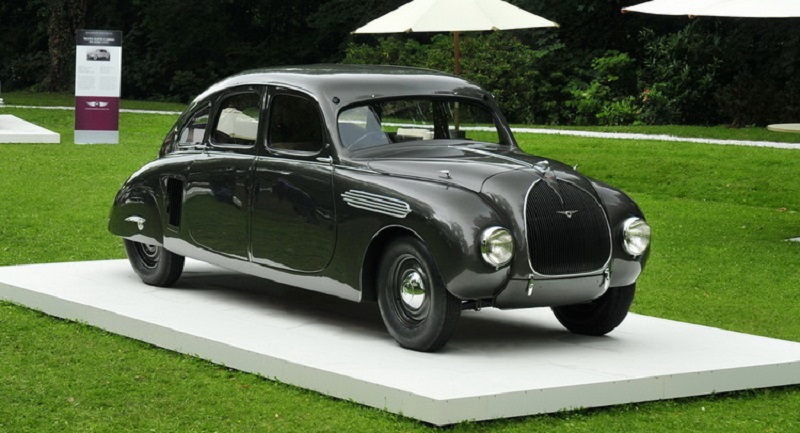 And why not?
Who could resist the incredibly sexy and streamlined concept car which dates back to 1935.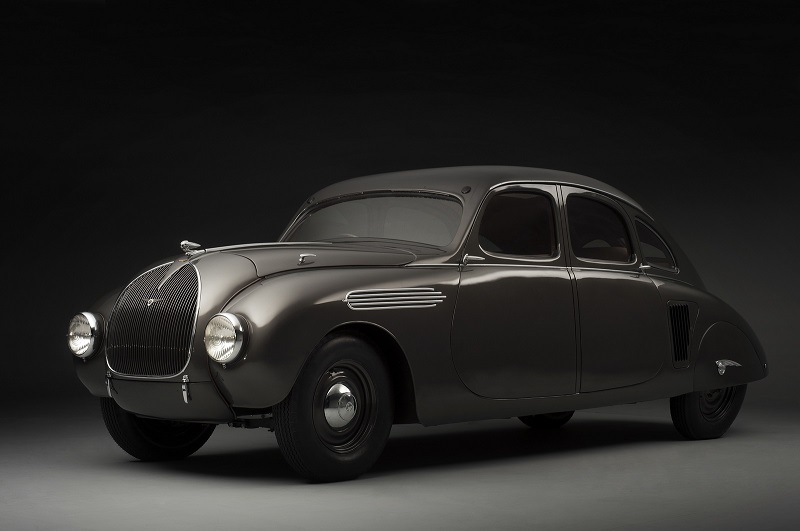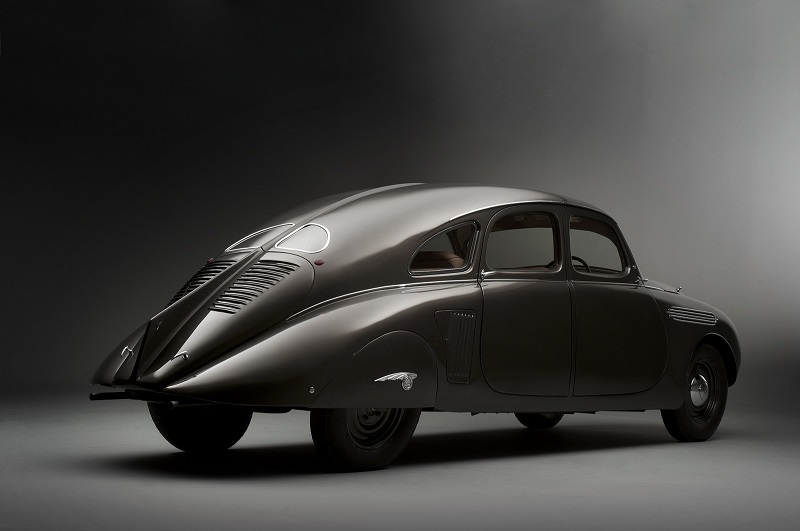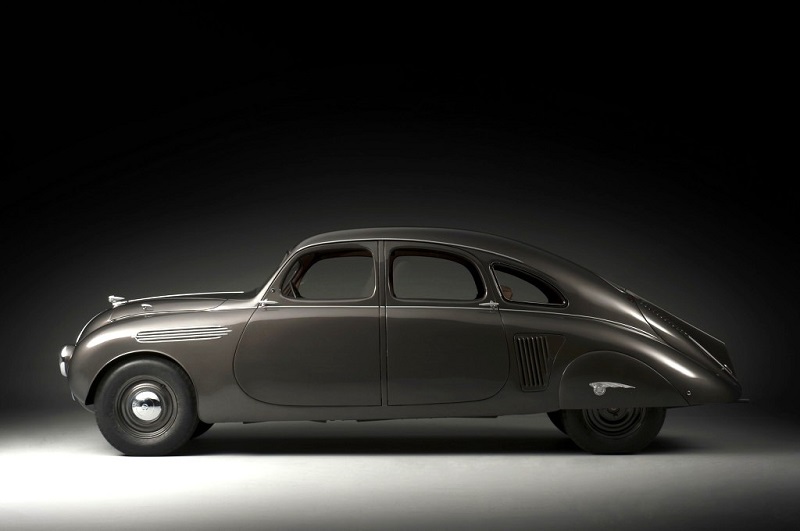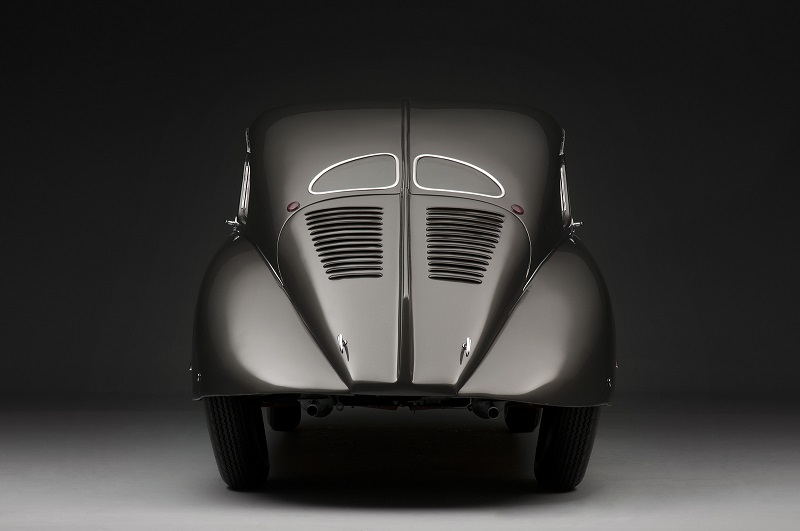 A model vehicle worthy of its own catwalk, carefully restored back to its original condition by Skoda themselves.
Imagine the progressiveness of the sleek teardrop shaped body back in the day.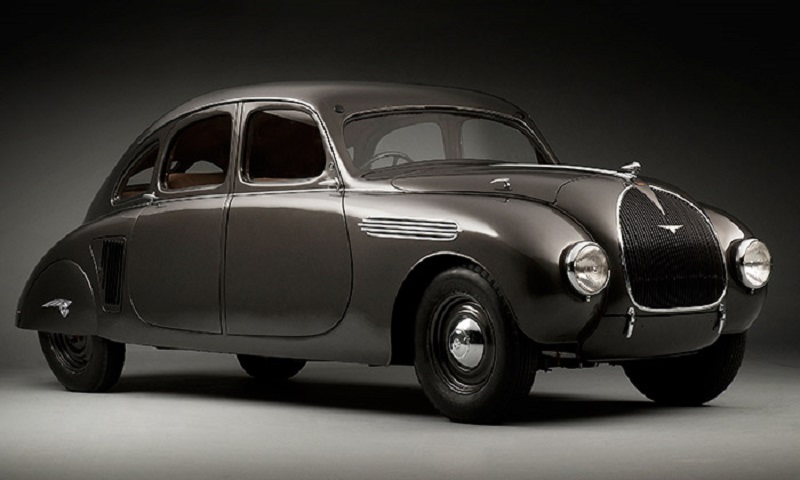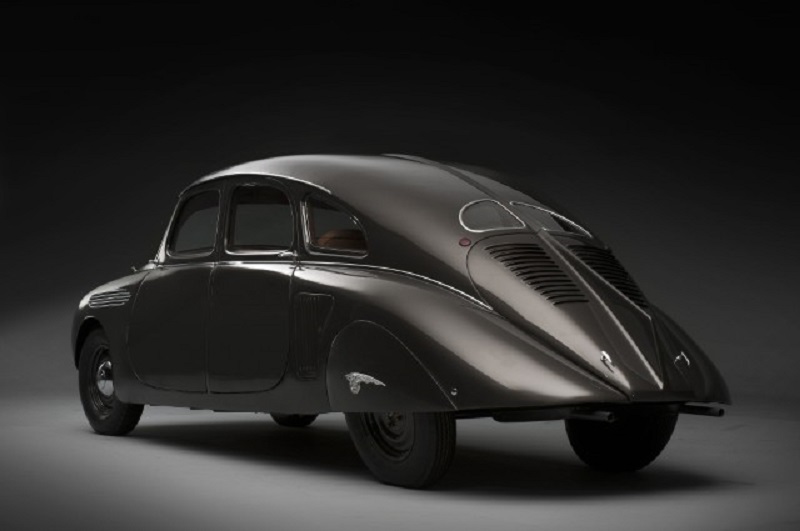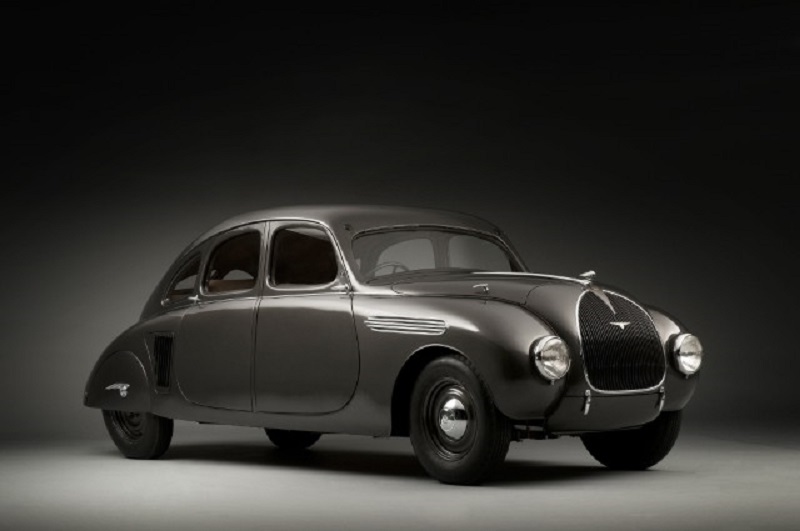 Surely it was one of the most eye catching auto designs back then as well.
The body is made from a steel and aluminum composite. This keeps the weight down at only 2,500 pounds.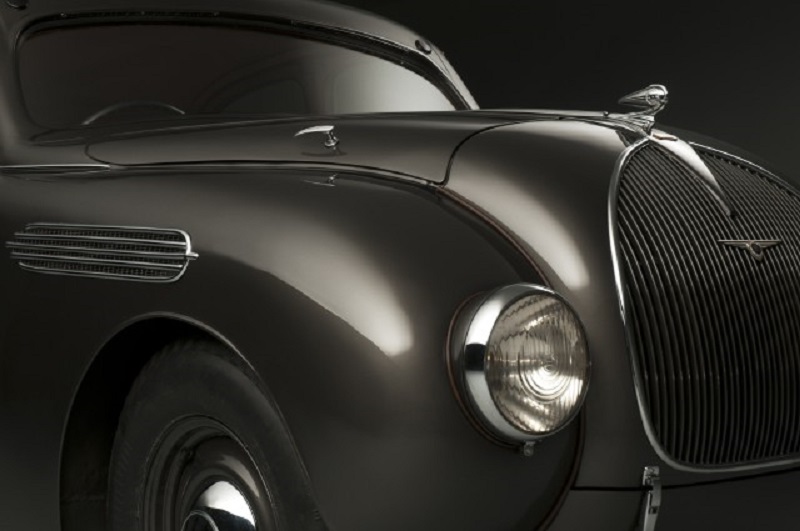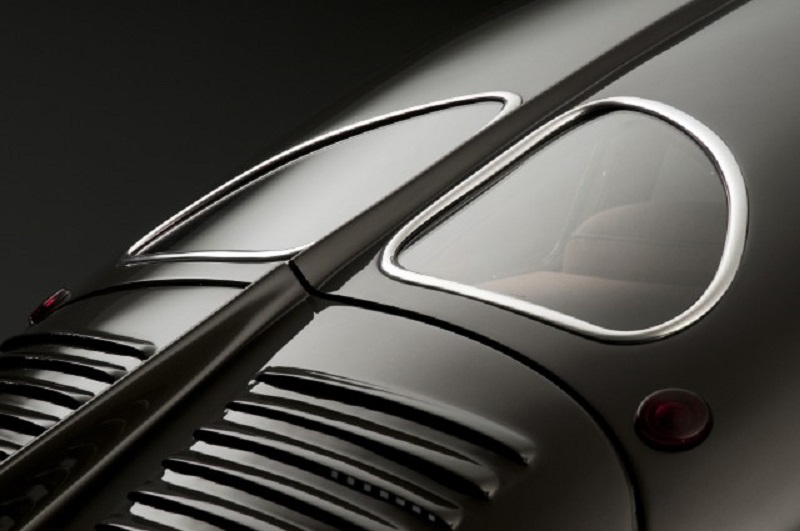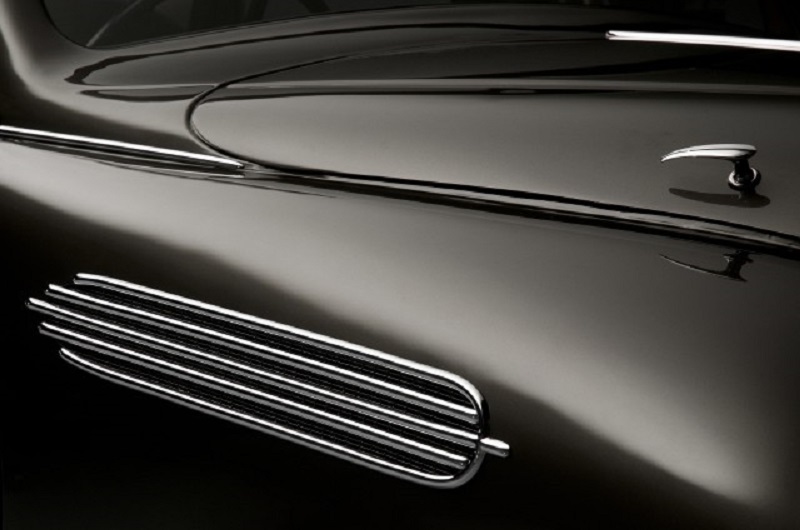 It measures 15.9 feet in length, 5.5 feet wide and 5.05 feet high.
Comfort and style.
Skoda style.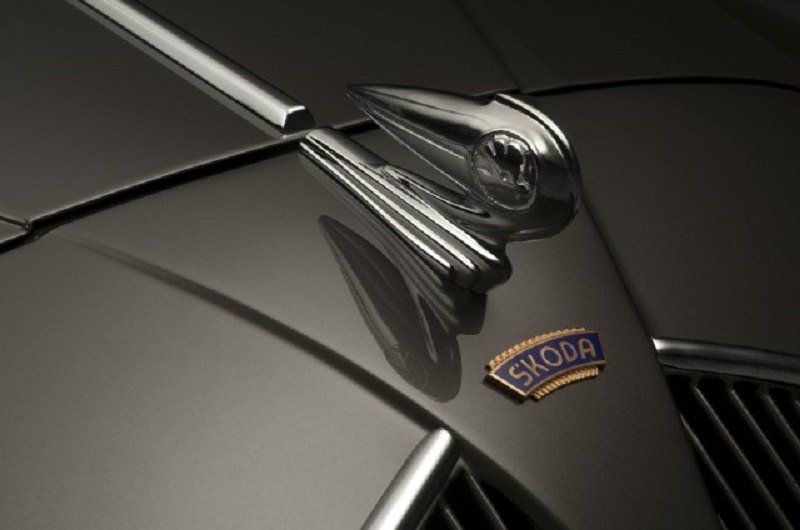 The water-cooled flat-four 2.0-litre engine is mounted in front of the rear axle.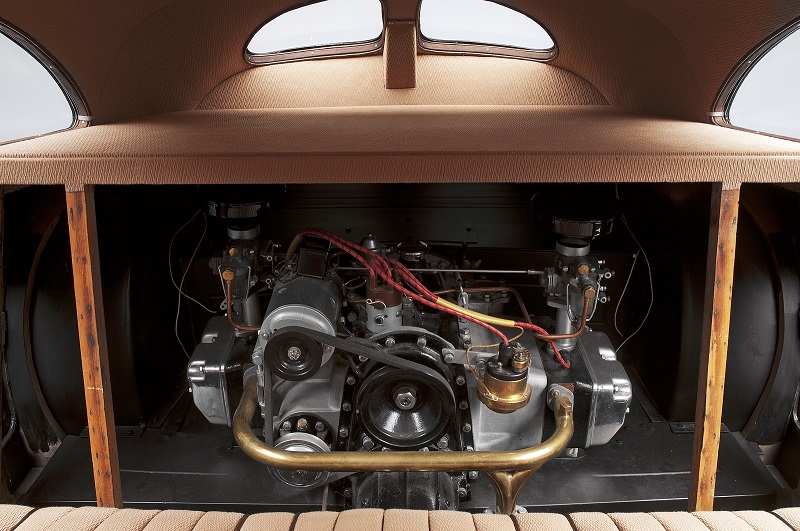 The radiator is in front and often mentioned is the central chassis tube, which at first was used as petrol tank as well.

See the central tube trellis frame filling the role of the fuel tank?
It produces 54 horsepower, enough the take the aerodynamic Skoda 935 at speed up to 89 miles per hour.
Back then, it was fast!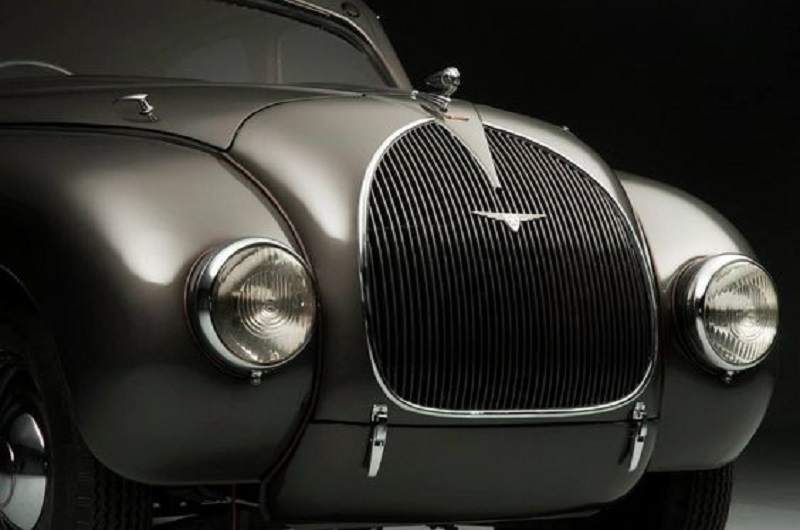 In 1935, this model represented the last big Skoda with a motor driven by the rear wheels. It is said only two car prototypes were made, and three engines.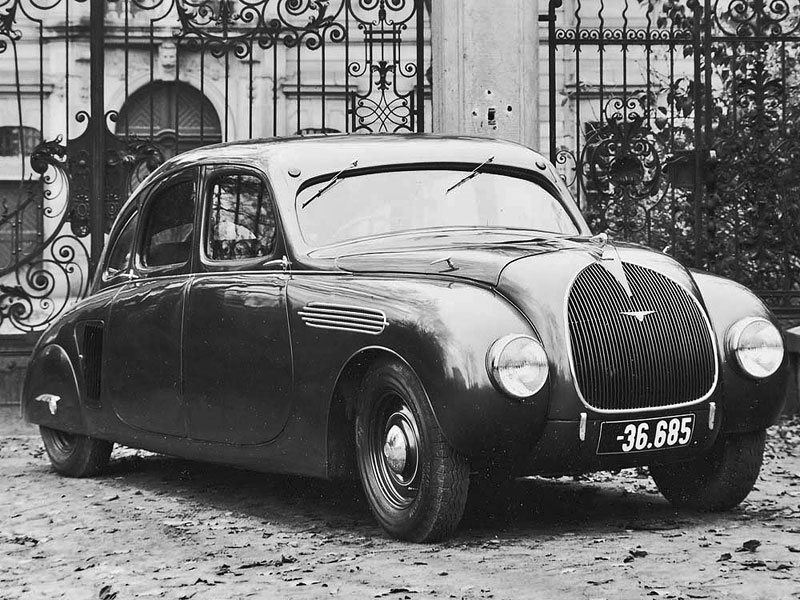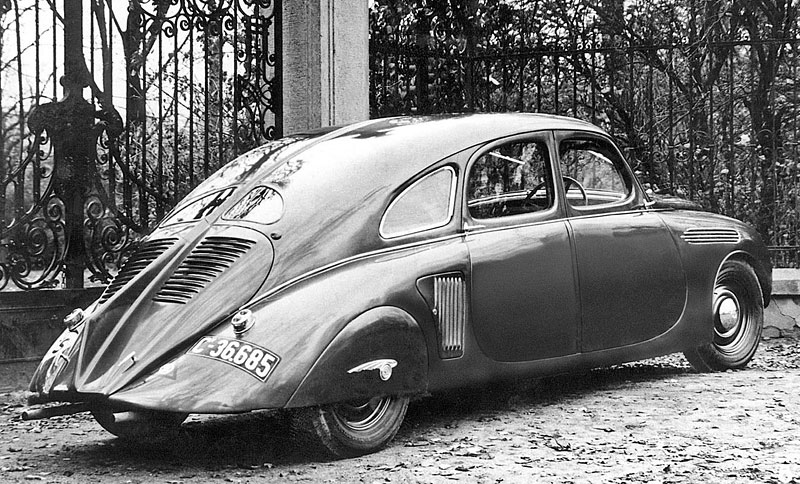 This particular car went into hiding in 1939 (when it became part of a private collection) and remained out of sight until 1968. At that time, the then newly-founded Skoda Museum bought it with Skoda and in 2012, they made the decision to restore it to its full and original glory.
We're so happy they did!
Side note…
There are people who believe this was the car that inspired the VW bug, but that was not a Skoda, it was a Tatra, another Czech car and in this case a Tatra V50, designed by Hans Ledwinka. Regarding the controversy, The Ultimate Classic Car Book states, "Both Hitler and Porsche were influenced by the Tatras. Hitler was a keen automotive enthusiast, and had ridden in Tatras during political tours of Czechoslovakia. He had also dined numerous times with Hans Ledwinka.After one of these dinners Hitler remarked to Porsche, 'This is the car for my roads'". In any case, of Ledwinka, Porsche admitted "Well, sometimes I looked over his shoulder and sometimes he looked over mine" while designing the Volkswagen.
It is true that the VW Beetle bears a striking resemblance to the earlier Tatra. In the matter, Tatra launched a lawsuit, but this was stopped when Germany invaded Czechoslovakia and at the same time, Tatra was forced to stop producing the T97 altogether. But the Czechs did not let go of their design, the matter was officially re-opened after World War II and in 1965 Volkswagen paid Ringhoffer-Tatra 1,000,000 Deutsche Marks in an out of court settlement. Using the inflation calendar, that amount would be equal to $7,295,189 U.S. dollar today.
Sources: CarScoops, Veteran Auto, Automobil Revue.
* * * * *
Thank you in advance for your support…
You could spend hours, days, weeks, and months finding some of this information. On this website, we curate the best of what we find for you and place it easily and conveniently into one place. Please take a moment today to recognize our efforts and make a donation towards the operational costs of this site – your support keeps the site alive and keeps us searching for the best of our heritage to bring to you.


Remember, we rely solely on your donations to keep the project going.
We appreciate you more than you know!
If you have not already subscribed to get TresBohemes.com delivered to your inbox, please use the form below now so you never miss another post.