The Mummelfall (Mumavské Vodopády) is a yet another gorgeous natural wonder of the Czech Republic. You can hike or cycle to the waterfall and once there, enjoy a refreshing dip in its cold, fresh water. It is located in Krkonoše National Park surrounded by thick Norway spruce and pine trees, fields of wildflowers, and spectacular views of the beautiful Czech landscape.
Mumlava is a seven-and-a-half mile long river that runs through the Krkonoše (Giant Mountains) which are the highest and most famous mountains in all of the Czech Republic. The waterfalls themselves are just a short drive out of the city of Harrachov which is the perfect place to lodge if you plan on staying the night before visiting the waterfall. The river runs through Harrachov and connects to the Jizera river which is named after the Jizera Mountains where it calls home.
But back to the Mummelfall, the strong steam has shaped the large granite blocks into the waterfall we see today that sit nearly 10 miles high. There is a gamekeeper's lodge that was transferred into a cozy restaurant just a couple minute walk away from the falls and it  is perfect for people who visit in the winter because of it's warming fireplace and delicious cuisine.
This picturesque waterfall is accessible all times of the year and is a wonderful sight to see for adventurists and anyone who is looking to get back in touch with nature!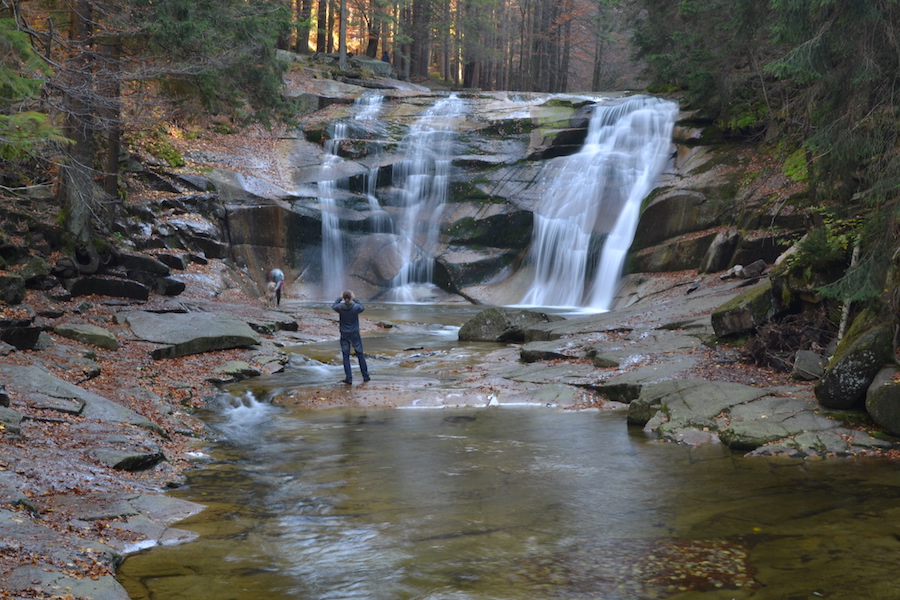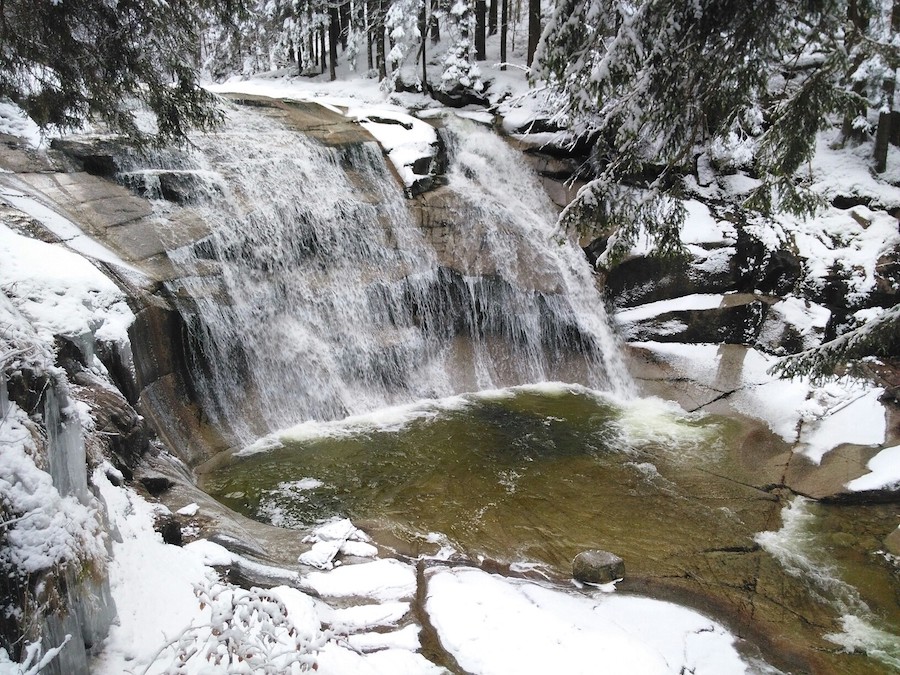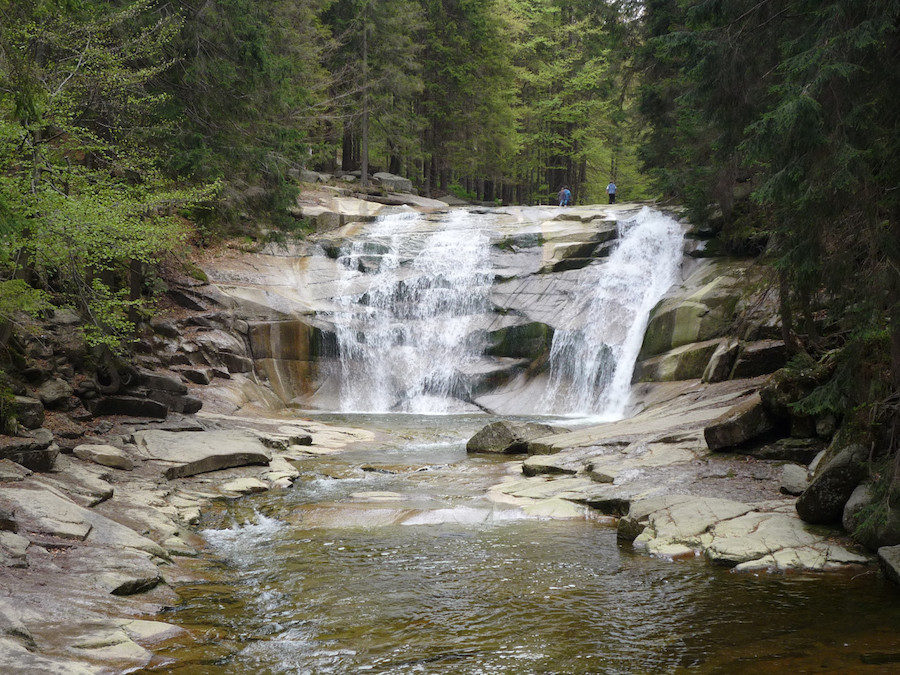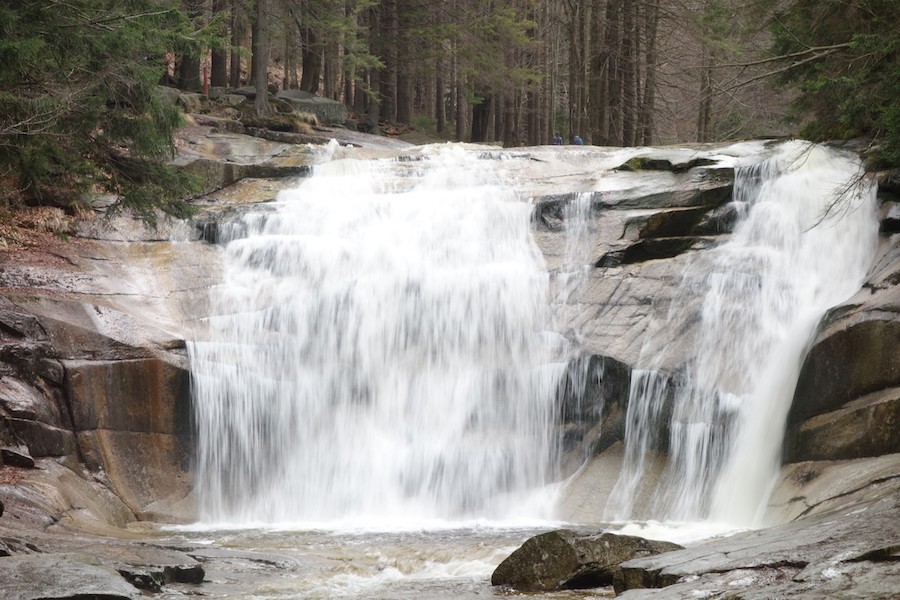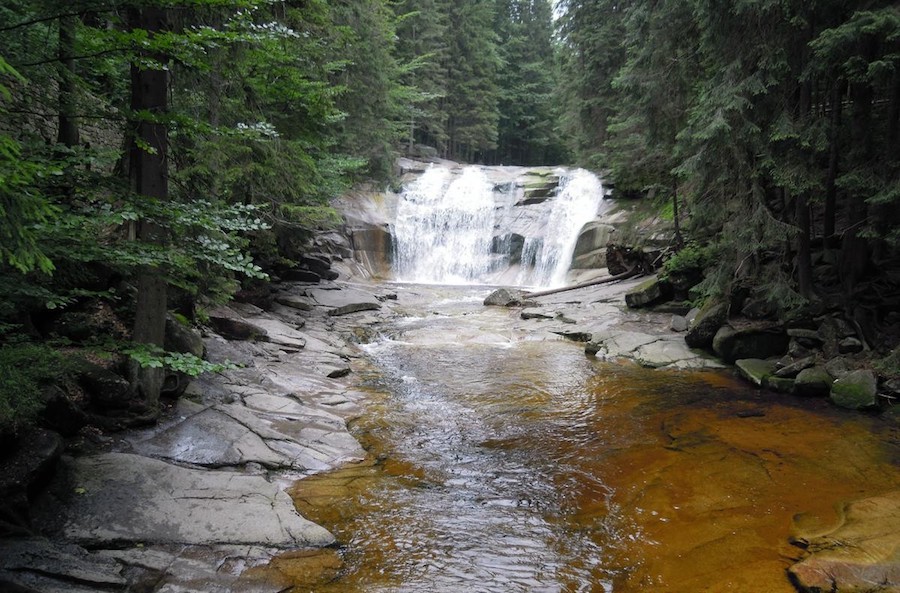 Take a peek at the local hotels in the area and you'll see even more reason to visit.
Seriously, click here and scroll down the page looking at the wonderfully wintery mountain lodges and pensions.
So adorable!
If you have not already subscribed to get TresBohemes.com delivered to your inbox, please use the form below now so you never miss another post.
---
Remember, we rely solely on your donations to keep the project going.
Become a friend and get our lovely Czech postcard pack.