It took the Czechs five years to animate Divoká planeta, which literally translates to 'The Wild Planet', a film more known by its French name La Planète sauvage or, for our English speaking friends, Fantastic Planet. The French came to the Czechs for their cutout stop-motion science fiction techniques for this film, directed by René Laloux and written by Laloux and Roland Topor.
Watching it you may immediately recognize the skills and talent of Jiří Trnka, and that's because Topor insisted it was animated at Jiří Trnka Studio.
In Czechoslovakia, animation was both much more generously funded (not least through subsidies from the Ministry of Culture) and taken more seriously as an art form. Major animators such as Jiří Trnka, Karel Zeman, Břetislav Pojar, and Jan Švankmajer were able to sustain remarkably uncompromising creative careers, even occasionally producing full-length features. – Michael Brooke
The talented animators included Jindriska Beberova, Nadazda Svorakova, Zuzana Jupova, Eva Kretzerova, Katerina Novakova, Alena Wellnerova, Helena Horalkova. In charge of animation direction were Jindrich Barta, Zdena Bartova, Bohumil Sedja, Zdenek Sob, Karel Strebl, Jiri Vokoum.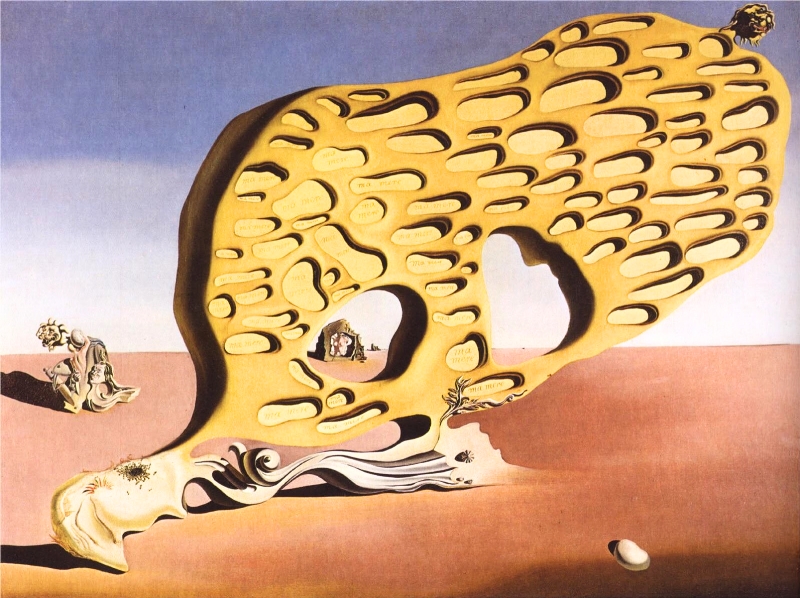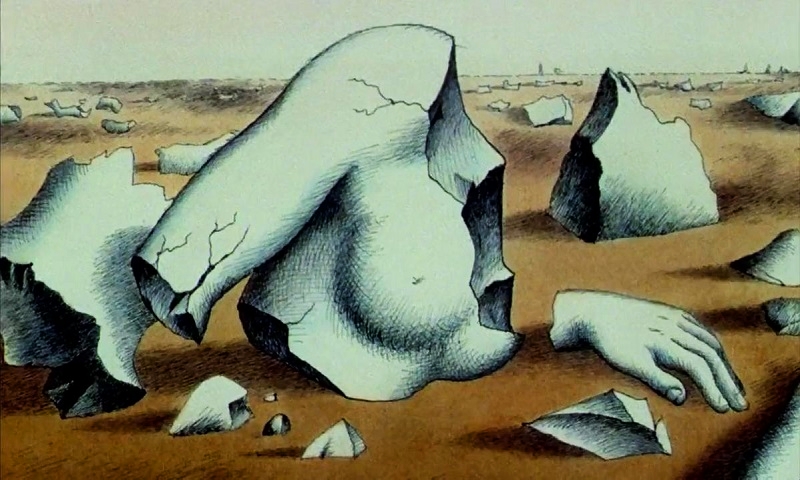 Many people mistakenly believe this to be a French film though the signature if distinctly Czech in the animation talent. This may also have something to do with the fact that the animation began in Prague but had to be moved to Paris to avoid interference by the Communist authorities who were in power at the time.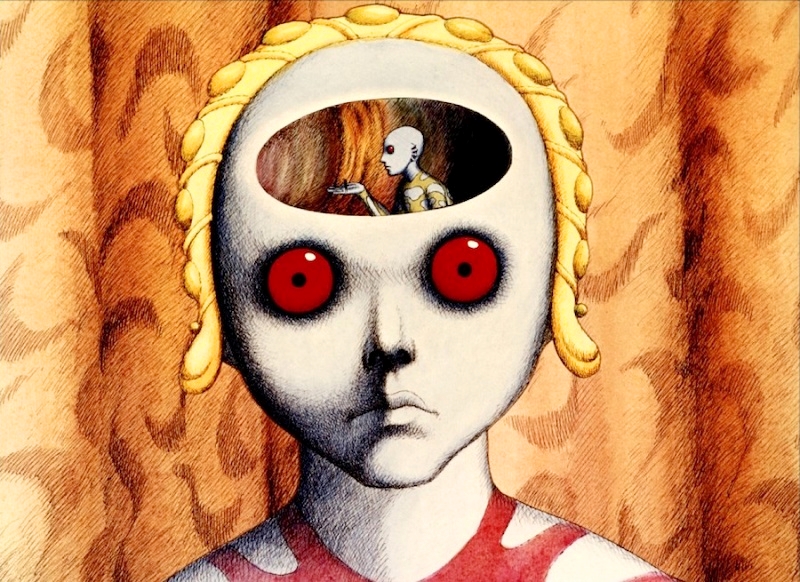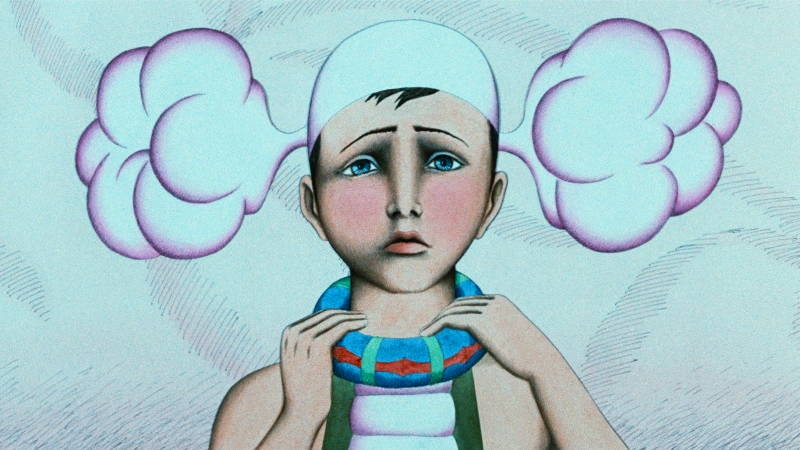 During production, René Laloux, the only non-Czech working on this film, was almost removed from the production crew. The Czech Production staff wanted a "nationalistic" feel to its production and wanted Josef Kábrt (1920-1989), the film's character graphics designer, to take the part of Director. This never happened and was apparently an "inspiration of the times".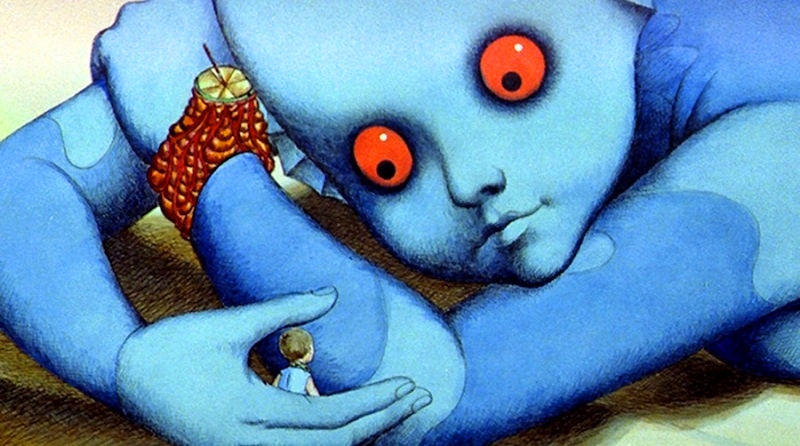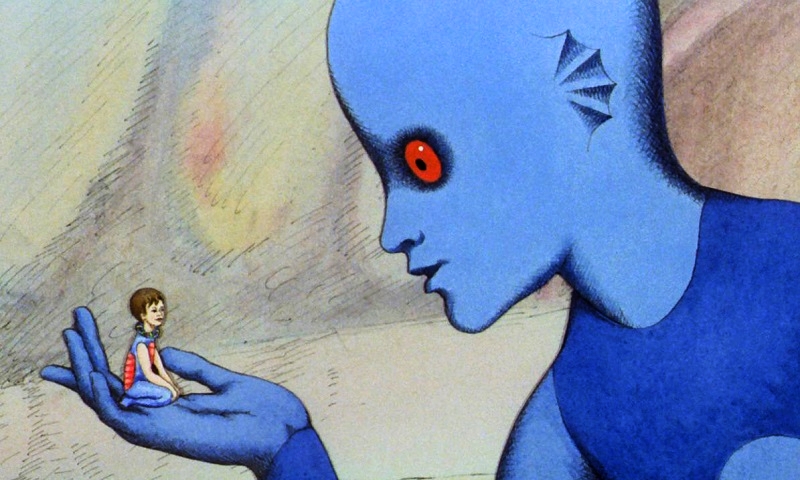 The story itself is based on the 1957 novel, Oms en série by French writer Stefan Wul. When La Planète sauvage (or Fantastic Planet, or Divoká planeta ) was released in 1973, the initial impressions expressed in reviews attempted to draw comparisons to the Czech opposition to the Soviet invasion of Czechoslovakia in 1968. Writer Wul went on the record to clear up the rumor saying that Fantastic Planet was truly a work of fiction—and not a political dramatization hiding beneath the cloak of a sci-fi premise. The fact that the book had been written a many years prior to the invasion confirmed his words.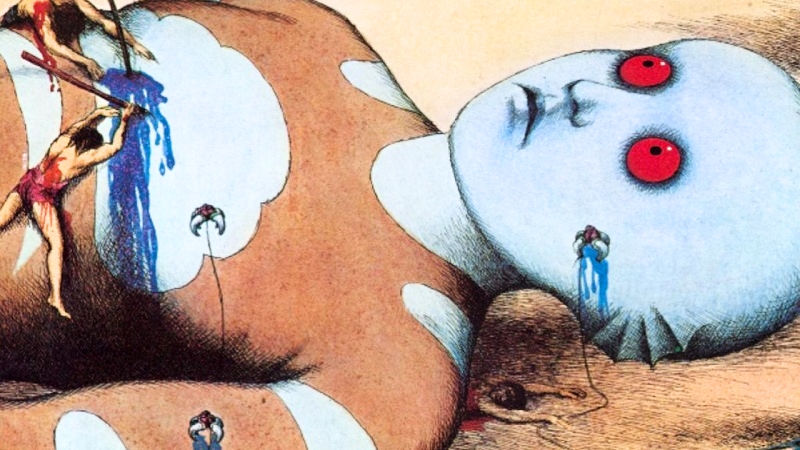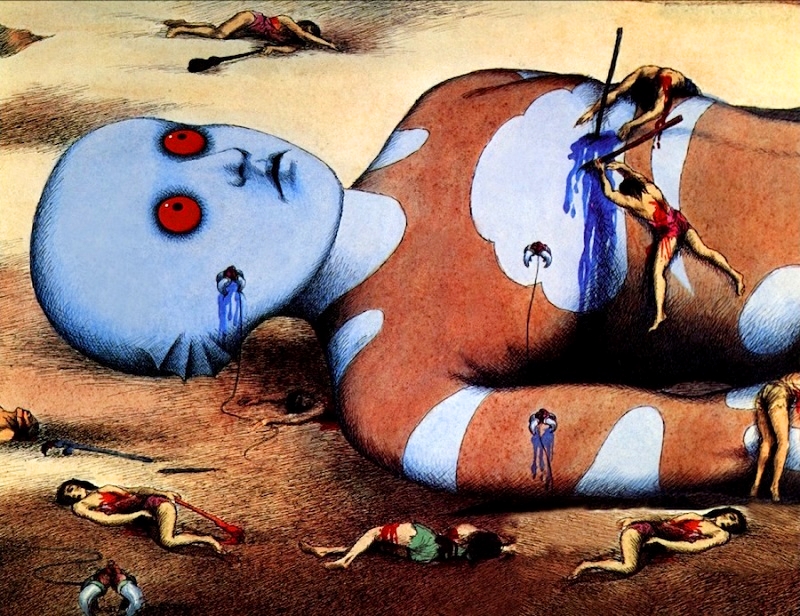 Yet Czechs were doing the animation. Perhaps they used this opportunity of creating this cutout stop motion film to address the racial and social tensions present throughout The Cold War. It would have been the perfect opportunity, with imagery that is very surreal. It's very possible that the visuals were purposefully made illogical and distorted in order to hide a deeper, more symbolic truth.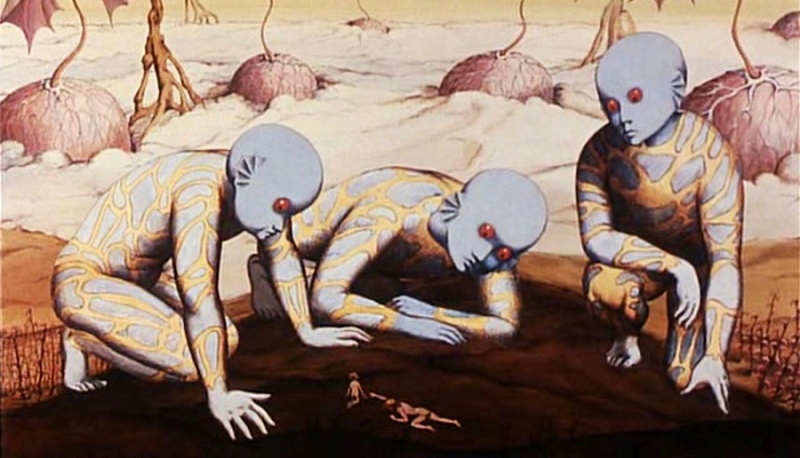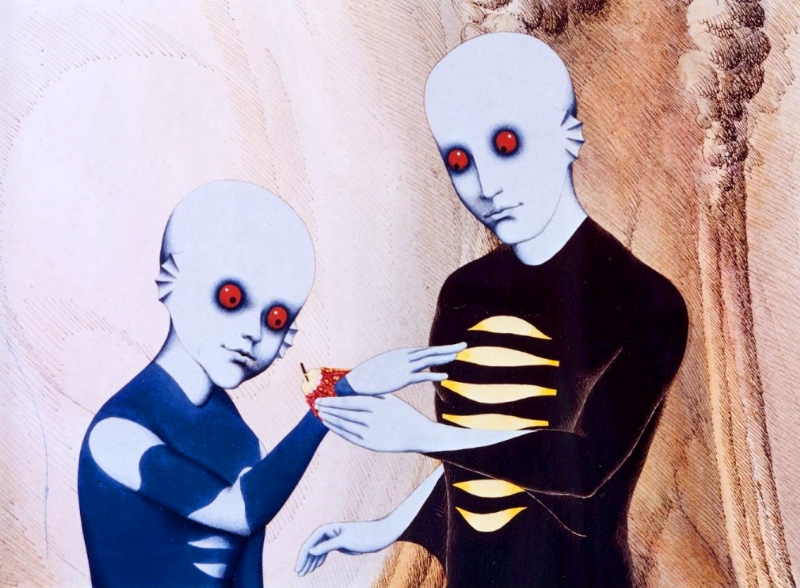 This 1973 international co-production between companies from France and Czechoslovakia is a story about humans living on a strange faraway planet dominated by giant blue humanoid aliens who consider them animals. The oppressed humanoids rebel against the machine-like leaders. This movie sheds light on how abuse and oppression operates in human societies.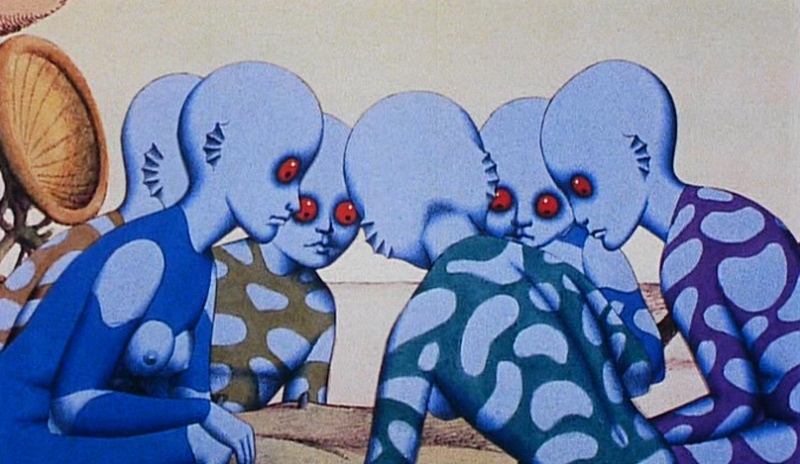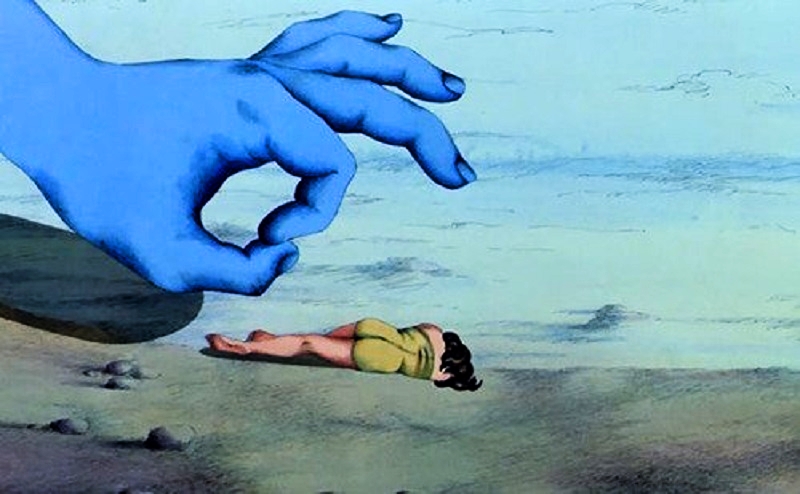 The plotline of this story is actually very simple. Basically, you enslave a race of beings and take them for granted. Eventually, one of them learns your language, and unites all his fellow slaves in an organized attack and suddenly you've been conquered.  The rulers use their knowledge and technology to control populations, people and resources. They use race, sex, materialism, religion, money, to rule over the masses. If the storyline seems all too familiar, it's because it was, shall we say, re-purposed (my nice way of saying ripped off) by L. Ron Hubbard. You might have read the book, or seen the atrocity of a film, Battlefield Earth.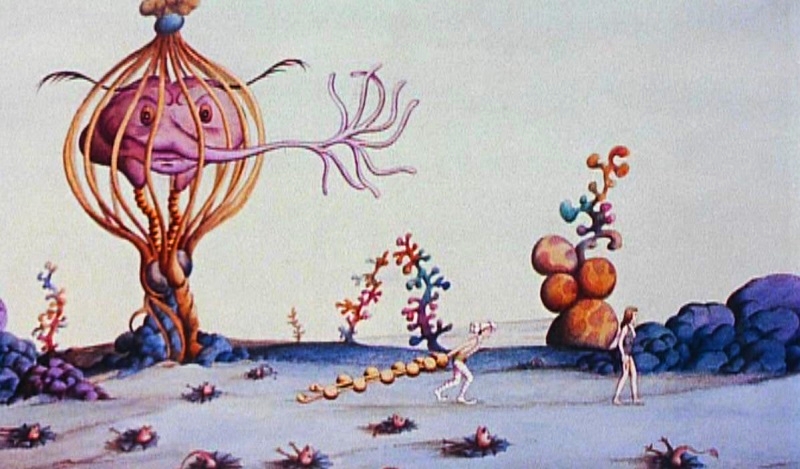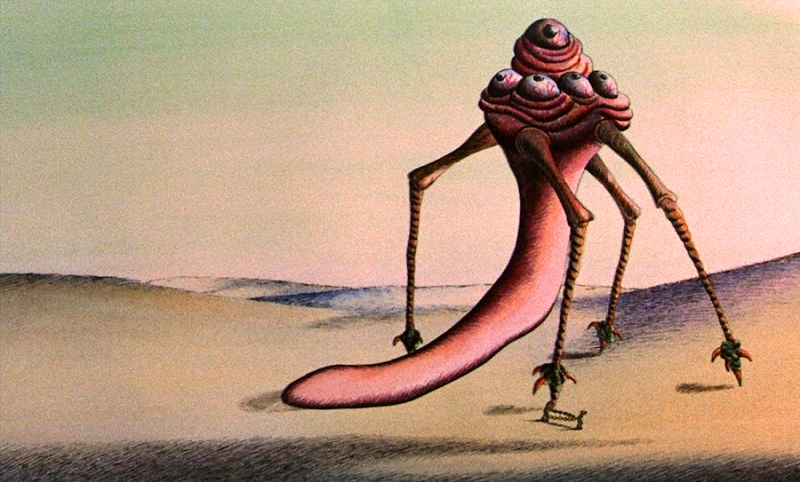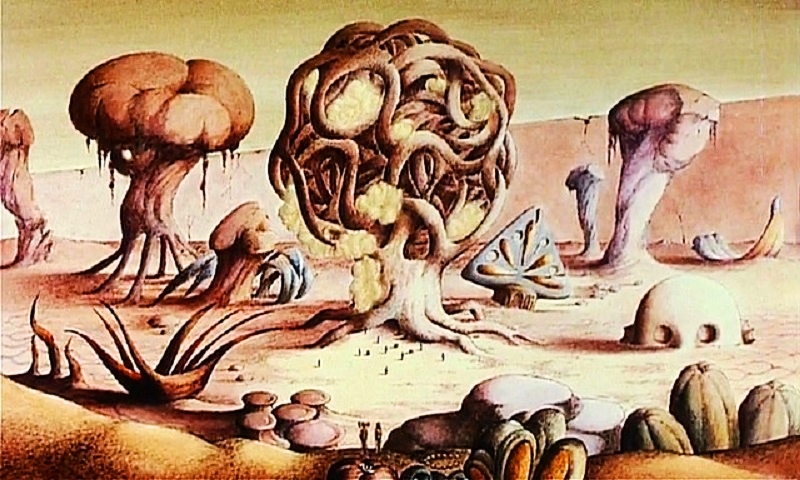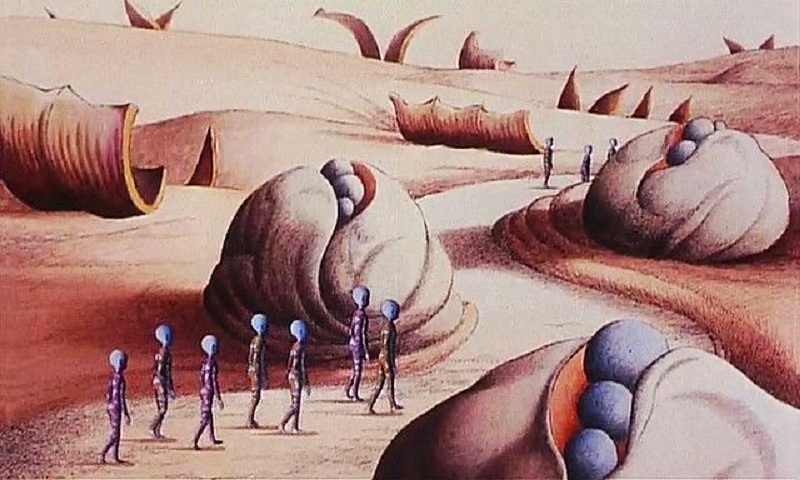 The sci-fi soundtrack includes music that was composed by Alain Goraguer and there are 27 musical pieces which were created for this film. And while Roland Topor is strongly credited on the film, in reality he did not spend so much time on the animation work of La planète sauvage due to its exceedingly lengthy process in Czechoslovakia, a total of five years.
Michael Brooke, a freelance writer and multimedia producer specializing in British and central/eastern European cinema wrote:
"The contract between Laloux's producers and the Jiří Trnka Studio was signed in 1967, against a backdrop of what initially appeared to be a political and cultural thaw. Production itself proved unexpectedly troubled, with an early hiatus in the first half of 1968 to let the producers raise more money from France, and then in August the Soviet invasion of Czechoslovakia threatened to derail the project altogether. Given that Fantastic Planet's surreal and suggestive content was precisely the kind of thing that paranoid apparatchiks instinctively regarded with suspicion (during the "normalization" period that followed the invasion, several films were banned for alleged but often unproven allegorical content), the production could easily have been forcibly shut down, but for the fact that it was bringing in hard currency from France. As it was, it didn't resume until 1969, and the film eventually took four more years to complete."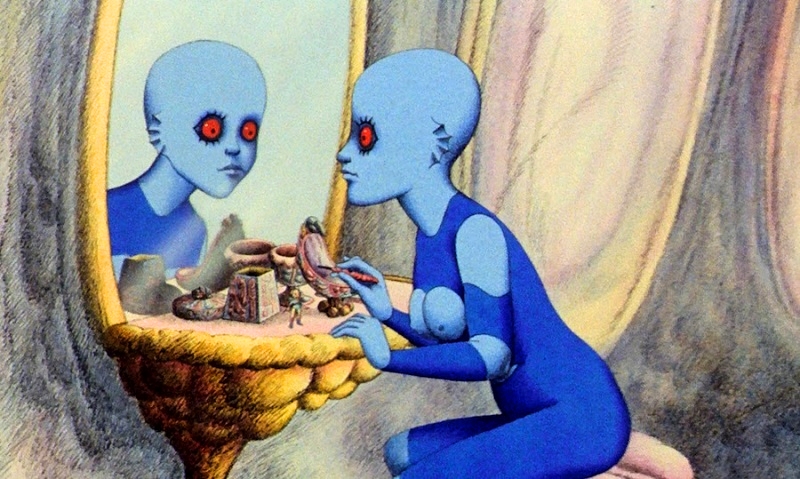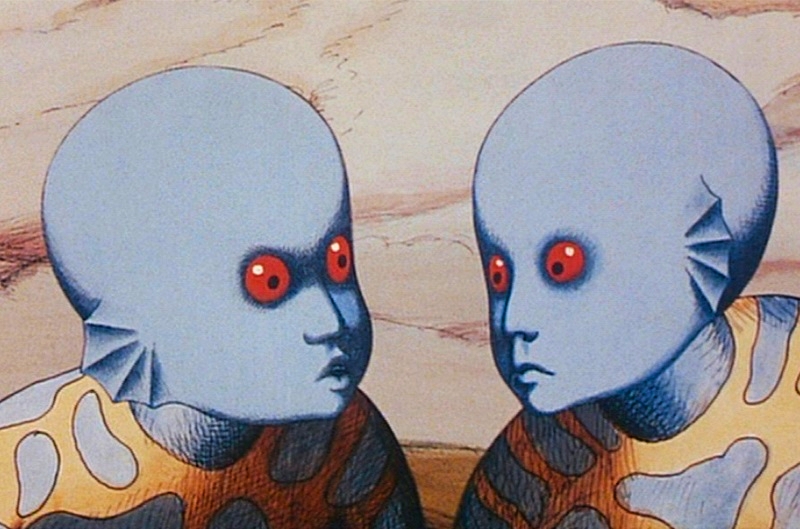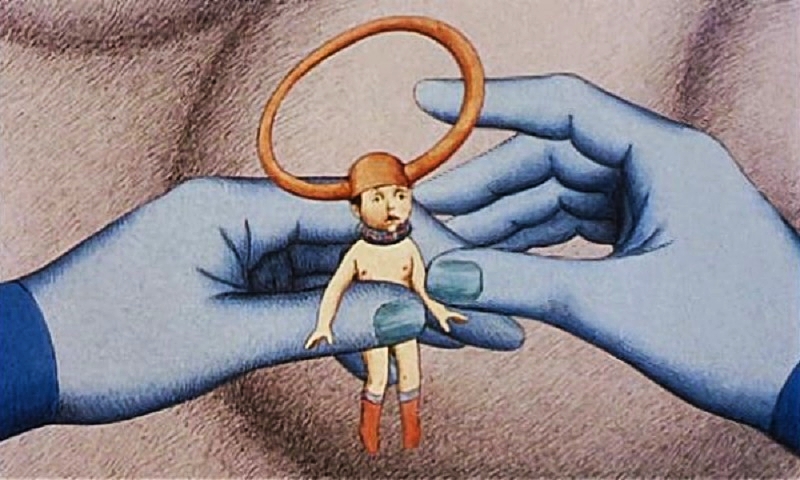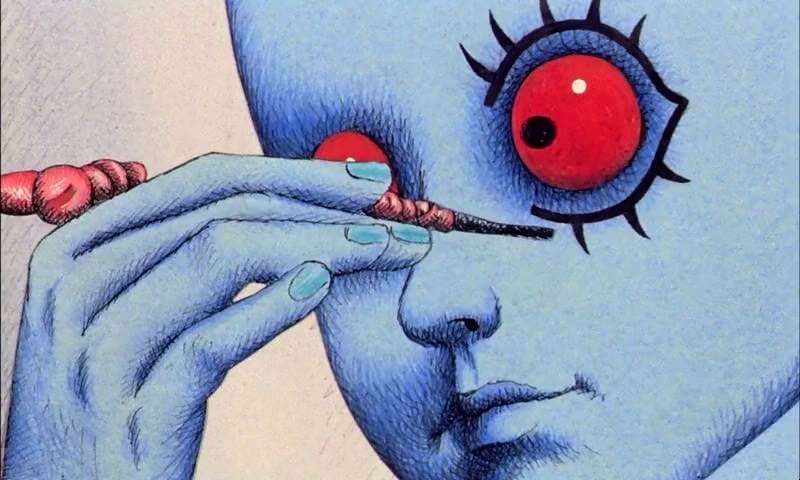 Fantastic Planet premiered in the main competition at the Cannes Film Festival in May 1973, a rare honor for an animated feature. It missed out on the official awards but saw its singularity recognized with a special prize, and went on to win the International Jury Prize at the Trieste International Science Fiction Film Festival.
Older US and UK releases have burnt-in English subtitles and are of lower quality, even misspelling the blue-skinned species as Traag instead of Draag. If you seek out this film, make sure to get either the 2007 Facets Video and Accent Cinema released (a newly restored version on DVD, including many bonus features never available before) or the  2016, Criterion Collection released version of the film. The earlier ones have terrible quality, so if you will watch – make sure to get a high quality version. We recommend the Criterion version which you can get here.
Here is the movie trailer…
We'd call it "a Czech masterpiece".
We're not usually fans of science fiction, but we love the Trnka team of animators and wanted to give credit where credit is due for the super talented animators who worked on this story for five years – all Czechs.
Sources: Wikipedia, Internet Movie Database, Dangerous Minds, The Criterion Collection.
What are your thoughts?
If you have not already subscribed to get TresBohemes.com delivered to your inbox, please use the form below now so you never miss another post.
---
Remember, we rely solely on your donations to keep the project going.