Prague is a city which brims with beautiful architecture and unexpected beauty. From the tall spires atop the church roofs to the ornate doors that adorn Prague's buildings, it is a city filled with intricate details and magnificent designs; many of which are not always apparent at first glance.
The rich designs of the city span across its buildings, streets, and even its metro stations, yet the beauty of these more ordinary aspects of the city often go unnoticed beside the allure of the infamous Charles Bridge or the monumental splendor of St. Vitus Cathedral. The beauty of the Czech capital, however, extends far beyond the walls of the Prague Castle and the statues on the Charles Bridge. A wonderful aspect of the city can be found in the most unlikely of places: the streets.
Many of the streets of Prague are laid in cobblestone and boast a series of incredible patterns and designs, which differ widely from block to block. The patterns, which are especially attractive in the pedestrian zones, range from checkerboard to swirling circular designs. The stones used are most often charcoal and ivory colored, though brown stones also appear on occasion.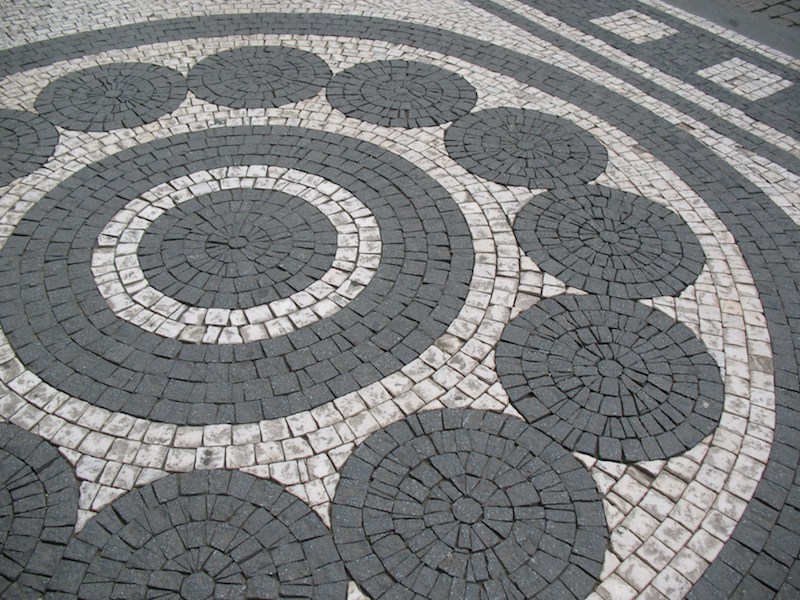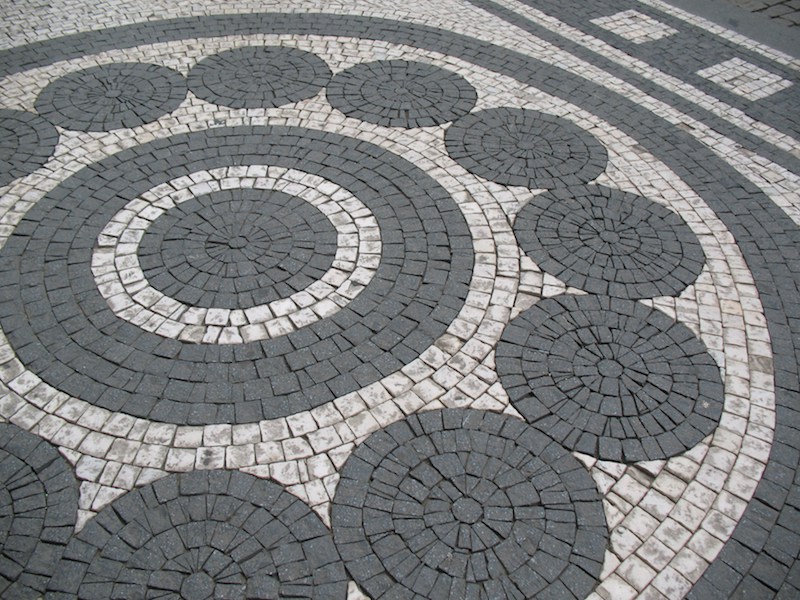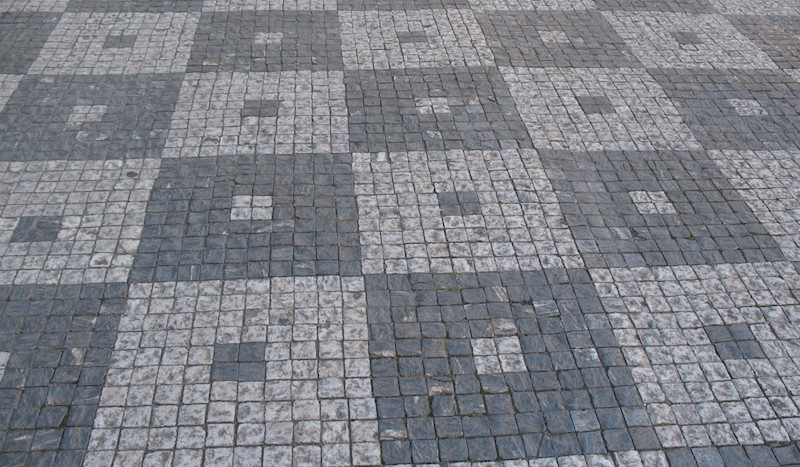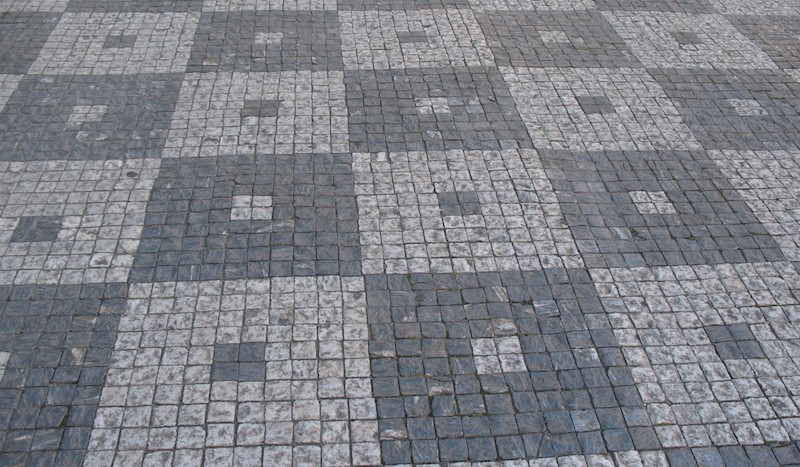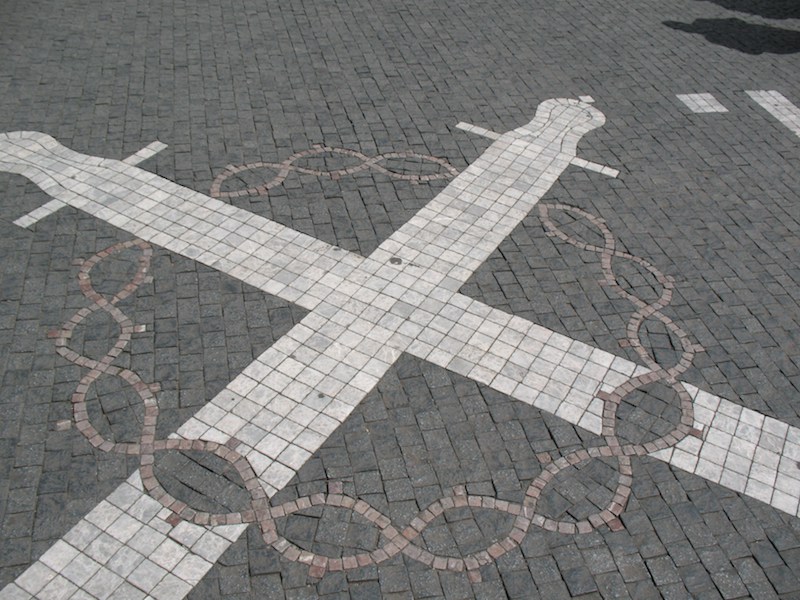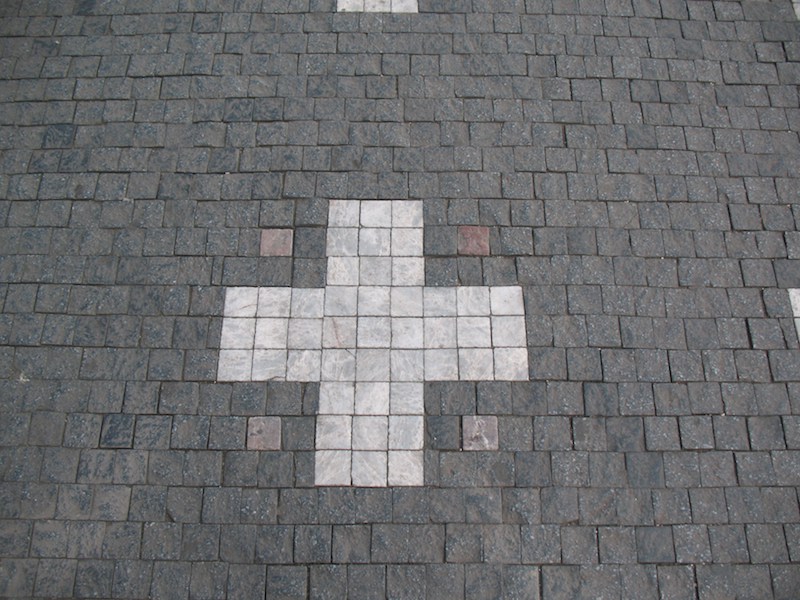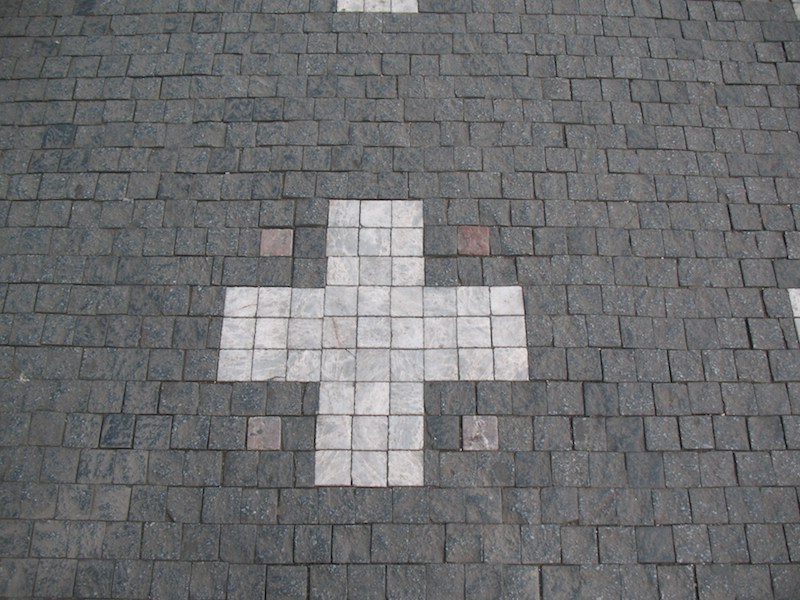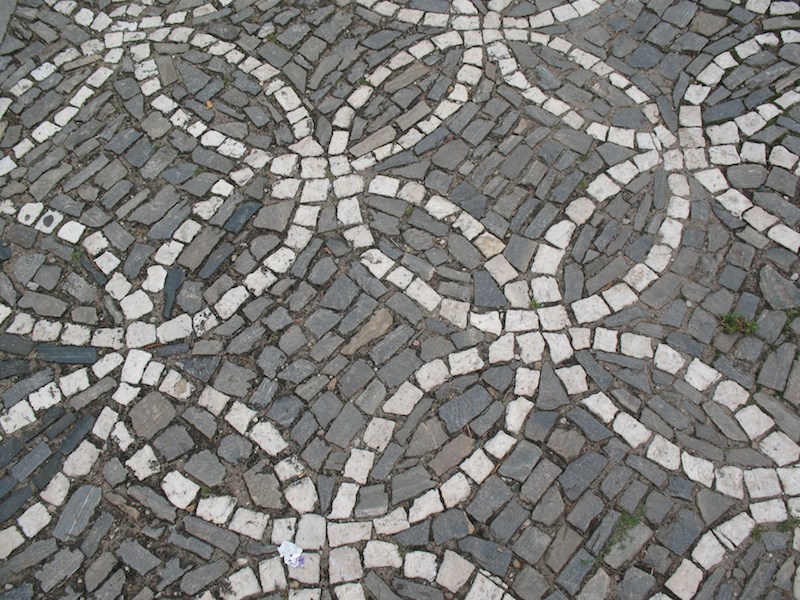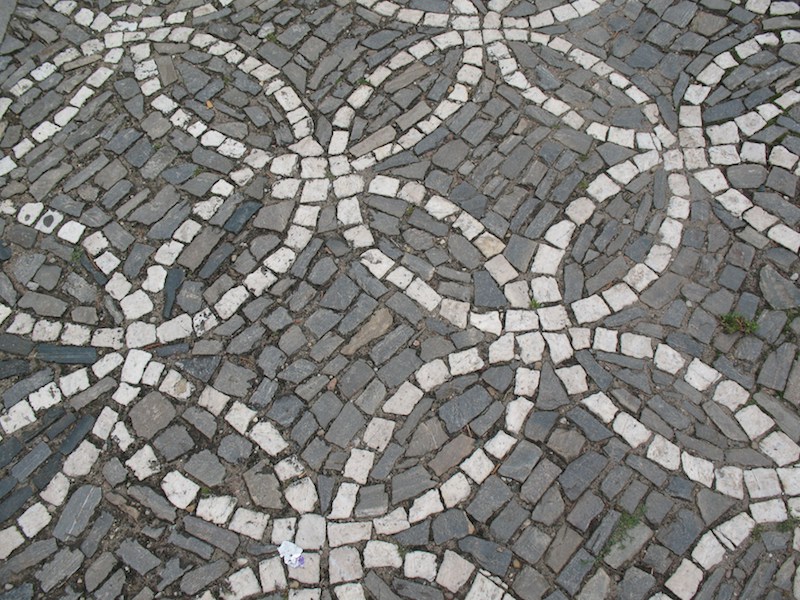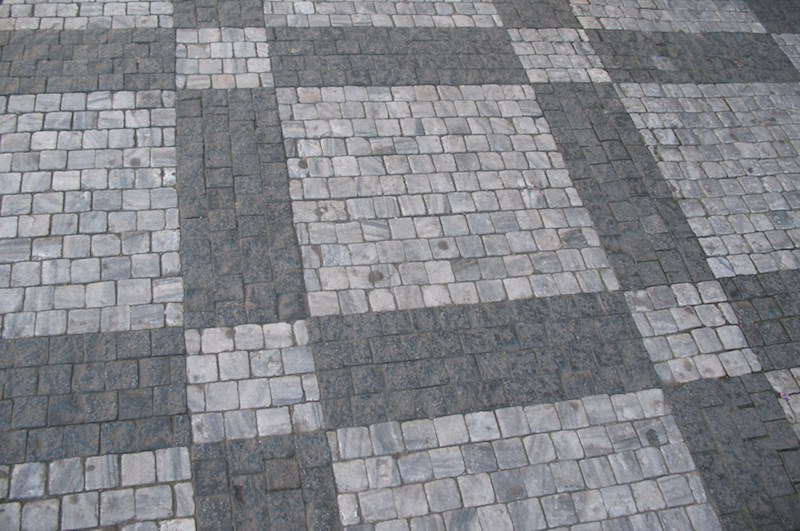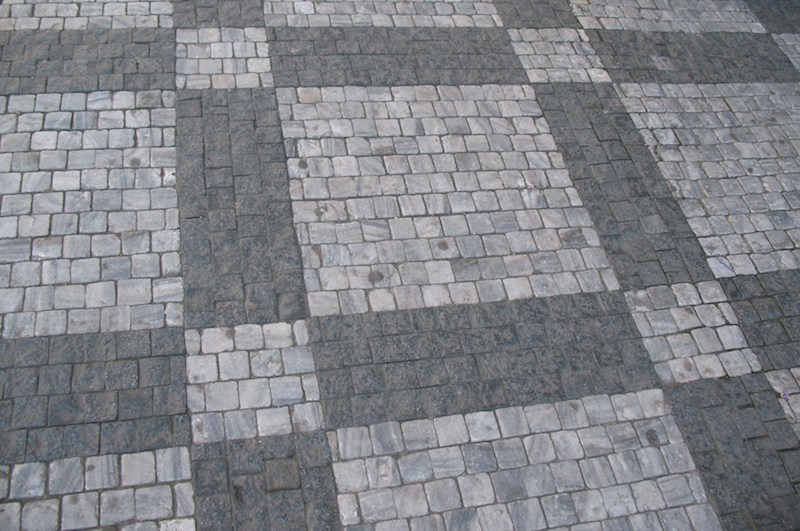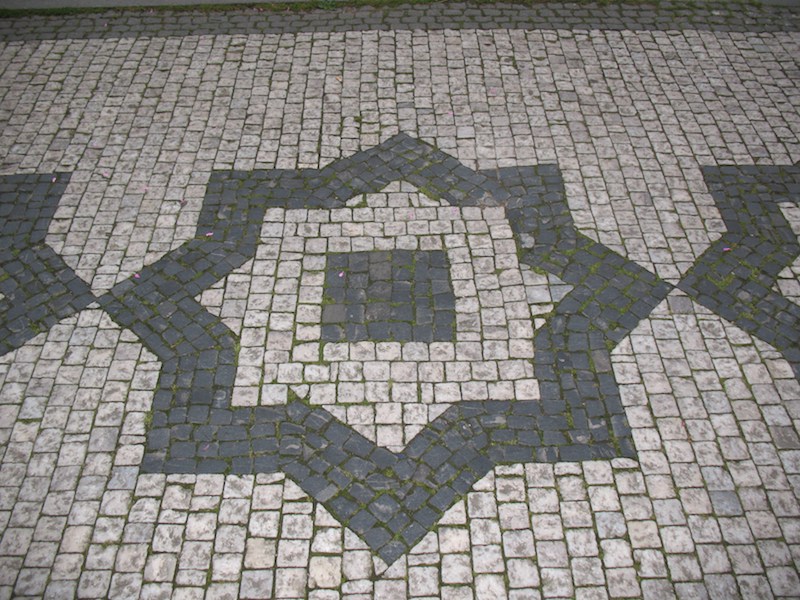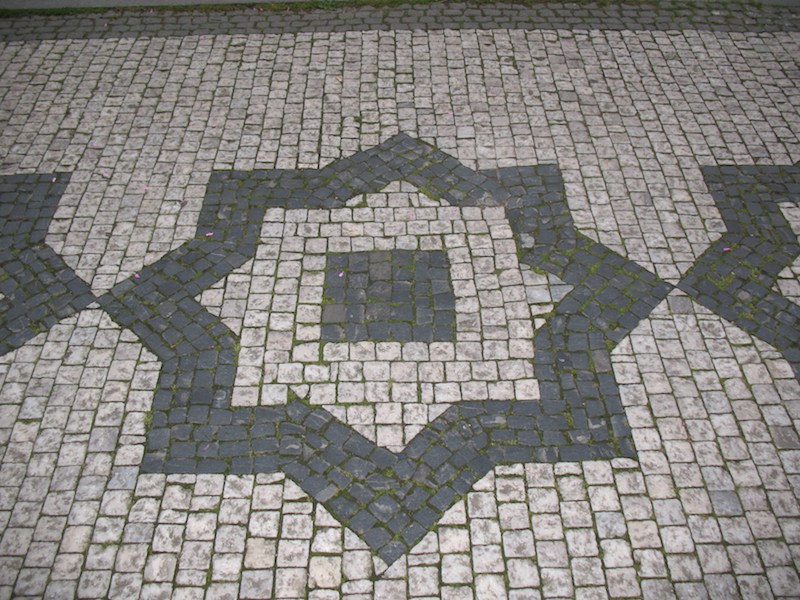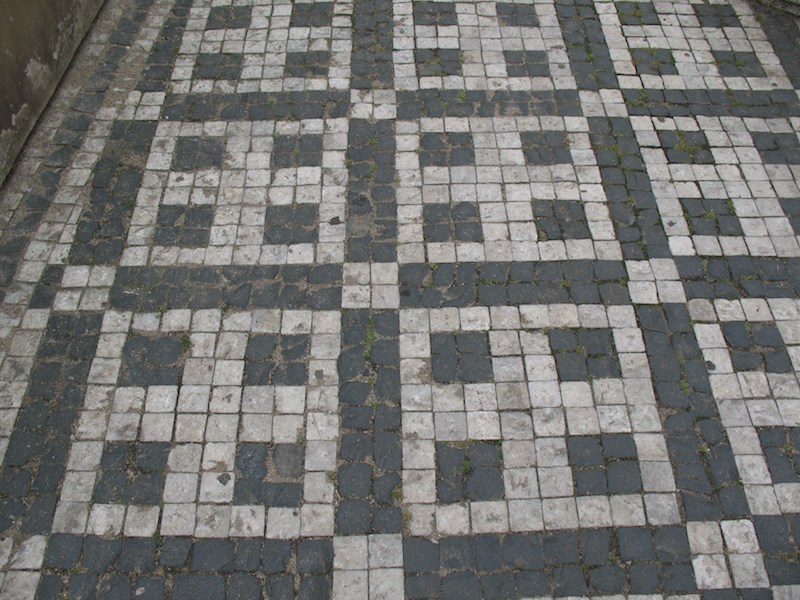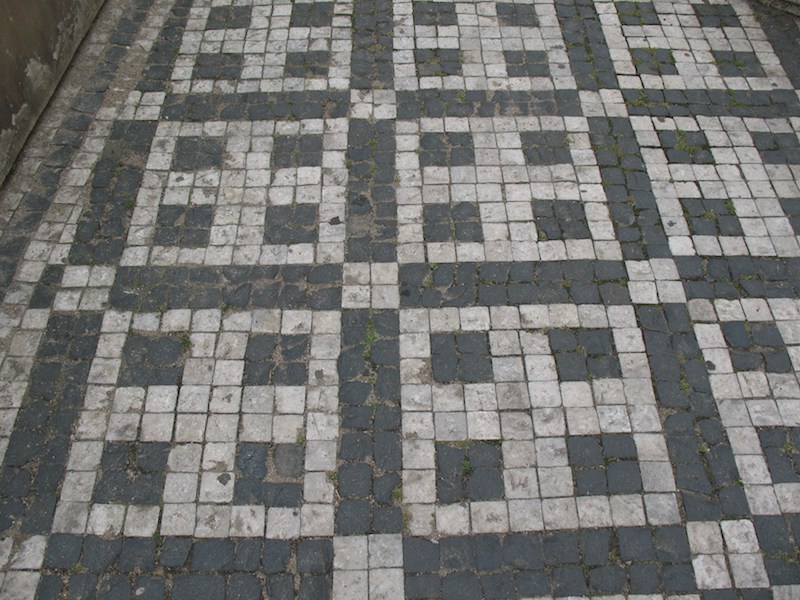 The work involved in laying the cobblestones is demanding. Each stone is hammered in manually, making the work involved in paving the streets laborious and time consuming. In this video by Taste of Prague you can watch the process of laying the cobblestones and hear the workers talk about their work. If you do not speak Czech be sure to turn on the English subtitles (CC as closed captioning).
Photographs by Design Destinations.
Video by Taste of Prague.
If you have not already subscribed to get TresBohemes.com delivered to your inbox, please use the form below now so you never miss another post.
---
Remember, we rely solely on your donations to keep the project going.
Become a friend and get our lovely Czech postcard pack.