Today's post is an interesting article entitled "Crossroads of Regional Supply Chains: Rail and the Economies of the Czech Republic and Indiana" by guest contributor, James J. Tanoos.
We hope you enjoy it!
The economy of the American state of Indiana is quite similar to that of the Czech Republic. Both economies have similar value-added industries including industrial manufacturing, automobile production, and agriculture, along with significant steel and iron logistics capabilities. Their geographic proximity to influential regional markets facilitates and benefits from efficient supply chain access. In addition, both areas have historically had limited immigration compared to their neighbors, instead relying on mostly native-born labor. While Indiana's economy has been on a general upwards trajectory, with a brief post-Civil War boom period when manufactured goods were in hot demand, the Czech economy had some bleak years when its supply chain was targeted and limited during the Cold War, thwarting its major economic advantage and leading to overall economic stagnation.
Integral to the Czech Republic's economic strength and coinciding industrial prowess has been the abundant freight efficiently crossing the country. This cargo is generally hauled by rail. The Czech rail system was developed during the peak of the Austro-Hungarian empire era, spurred by the establishment of their first national train system in 1832, leading to decades of robust commerce across the vast, sprawling empire. Prague's electric tram system became fully operational in 1891 and was soon established as one of the most efficient railways on the continent. The Czech regions of Moravia and Bohemia advanced so quickly due to increased supply chain capabilities that this area was considered the epicenter of the Austro-Hungarian Empire's industrial capacity and therefore its military strength. However, political upheaval on the continent during the twentieth century brought on to the Czechs by neighboring countries thwarted the internal free market and supply chain functionality built up over centuries.
During World War II and in the aftermath of the Cold War, border crossings were strictly controlled and trains were regulated, with private fleets of cargo and deliveries from the West being prohibited. During this era, central market planning and the banning of free trade essentially destroyed the industrial strength and logistics capabilities of the economy, as industrial resources either became inefficient or were in control of the authoritarian command.
The Velvet Revolution and subsequent collapse of the Iron Curtain prompted the establishment of capitalism and unencumbered mobility, thus restoring the economic ability of the country when trade from all across the continent ensued. Today, more than 40% of workers in the Czech Republic are employed in industry, well above the EU average, and the highest of any country in Europe. The Czech Republic has one of the highest economic concentrations of GDP originating from automobile design, manufacture, and supply chain around the world: a total of 54.2% of all exports are products within the automotive industry (Czech Ministry of Trade, 2023). In fact, the country supplies parts to every automobile manufacturer in Europe, with rail being a common transportation mode. Due to advances in Eurail technologies that enable more efficient and cost-effective processes for transporting cargo such as vehicle components, automobile R&D and production centers are thriving in the Czech-based production facilities of Volkswagen (the owner of the Škoda automobile factory), Toyota, and Hyundai. The automobile industry and proximity to key regional markets are credited with giving the country a high per-capita income as compared to its European peers (International Trade Administration, 2023).
The Czech Republic had over 9,000 kilometers of train tracks (including over 1/3 that were electric-powered) transporting about 182 million passengers in 2019 before the pandemic (Vosman, 2020). The RegioJet Leo Express and Czech Railways trains can reach about 200 kph and offer a variety of passenger classes. Most Czech consumers buy digital train tickets on a widely used app, Můj vlak. Prague's efficient logistics structure is centered around its modern electric tram system, which has a fleet of 882 network vehicles, many of which are innovative new models designed by Porsche and Škoda, one of the largest in all of Europe's metropolitan areas.
Purdue University, a land-grant public institution of higher education, is located in the state of Indiana, which is nicknamed "The Crossroads of America" due to the nationwide thoroughfares that run through it. Like the Czech Republic's, Indiana's economy is enhanced greatly by manufactured goods and their transport, making Indiana the most industrial-intensive American state, with about 17% of the workforce employed in manufacturing, more than any other American state (Bureau of Labor Statistics, 2023).
Indiana's capital city, Indianapolis, grew in the 1800's due to its central supply chain capabilities, and was the "first U.S. city whose growth was dependent entirely on railroads" (Indiana Department of Transportation, 2023). Today, all of the major American freight rail companies (Norfolk Southern, CSX Transportation, and Canadian National Railway) include central lines crossing the state. In fact, unlike most large cities around the world, Indianapolis' growth is attributed to modes of the supply chain other than the water mode, as it is the largest US city not located on a navigable waterway.
The Federal Highway Act of 1956 prompted the construction of many national interstates that cross Indiana, solidifying it as a logistics-based economy. Today, Indiana has more miles of interstate highway per square mile than any other American state. The 294 Indiana miles of Interstate 69, which crosses the United States from Canada to Mexico, make it the longest highway in the state. Interstate 70, formerly the National Road, also crosses through Indiana and spans from the east coast to westward.
Indiana has a notable automobile influence, as the Indianapolis 500 is widely considered the most prestigious global race, drawing 325,000 live spectators. Indiana is also the home of the rear-view mirror, which was invented for the Indy 500 in 1911. In addition, the breathalyzer was invented by an Indiana University medical school professor in 1938 (Only in Your State, 2022). The Studebaker Company produced 750,000 cars in South Bend, Indiana from 1901-1963, including one of the first gasoline-electric hybrid vehicles (Dits, 2022)
Like the Czech Republic, Indiana is home to multinational automobile factories including Subaru, Toyota, and Honda. Purdue University is an innovator in semiconductor leadership, and the semiconductor industry and electric vehicle technology are increasingly focusing on production in Indiana (Usher, 2023). Purdue University is also at the forefront of battery technology for electric vehicles and lithium-ion usage (Brown, 2022; Saur New Bureau, 2023; The Indiana Economic Development Corporation (2020) surmised that "Indiana has been strengthening its skilled automotive workforce for decades" (p. 6). Today, "Indiana is the No. 2 state in the U.S. for automotive production and produces 1.3 million trucks and cars each year, with a total manufacturing output of approximately $102 billion, behind only Michigan" (Northeast Indiana, 2022, para. 1). Truly, Indiana's roads and automobile industry are integral to not only its supply chain capabilities but also its economic brand reputation.
Commuter rail access is truly the main economic difference between Indiana and the Czech Republic. The topic of constructing an intercity passenger rail service from Chicago to Indianapolis seems to be endlessly ongoing, but this has never been deemed to be adequately feasible. Bus lines continue to operate in cities around Indiana, including the Indianapolis Red Line in 2018, a city bus system designed for rapid transit service.
When many Hoosiers (the moniker used to describe someone in Indiana) think of trains, they only think of blocked road crossings. Automobile commuters who are stuck in their cars at railway crossings by stopped trains can file complaints with the state, since there is a time limit for how long a train is permitted to block a crossing (High-Speed Rail Alliance, 2023). The term "getting railroaded" has a different meaning in Indiana towns where road crossings are seemingly unnavigable due to parked trains, as Hoosiers generally have no other connection to trains. Numerous governments in Indiana are suing train organizations for not repairing crossings (Indiana Lawyer, 2018; Gerber, 2022), where dilapidated tracks damage tires on cars passing by. As such, Hoosiers generally view rail in terms of freight trains, with negative overall connotations.
Students from Purdue University visited the Czech Republic to learn about the global supply chain and logistics of tram and train travel in Prague during the annual Maymester trip, Purdue Polytechnic's Central European Multinational Automobile Organization Supply Chain experience. Many students at Purdue go on to work in the global automobile industry, whether that be regionally or globally, but more than ever, they will work in and/or their organizations will be impacted by supply chains. In efforts to prepare them for careers that will be impacted to a greater or lesser extent by global logistics, perceived gaps in their supply chain capabilities are a main focus of the curriculum.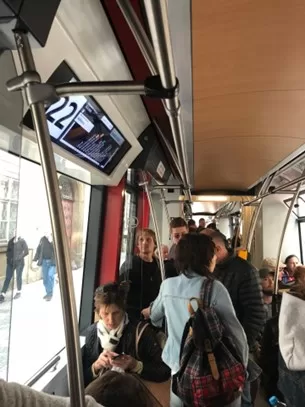 The famous ease of mobility across Europe made it possible to include public transportation experiences as part of the trip. Students were challenged with understanding and learning the logistics of getting around, but they soon figured out the Prague Metro, which is utilized by 1.6 million daily passengers. Experiential learning is often the best way to acquire knowledge, and Purdue students utilized metro maps and their own experience of getting to destinations not by walking or driving but instead by using trams and learning Prague's color-coded subway lines A-D.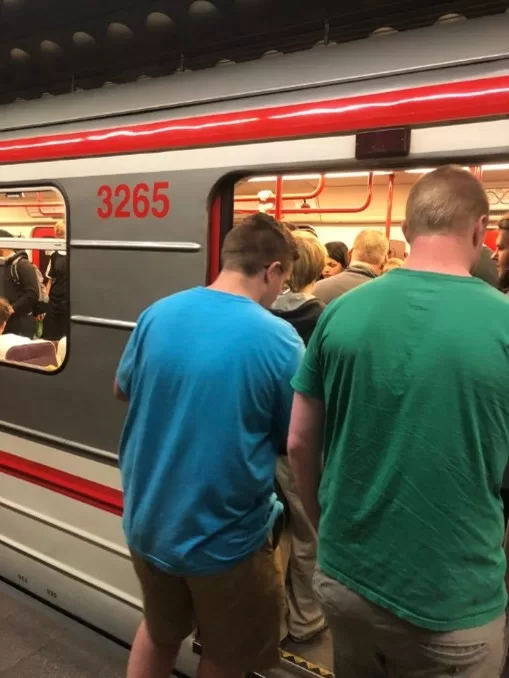 The students succeeded in this adventure as they maneuvered through train stations, trams, and buses in Prague.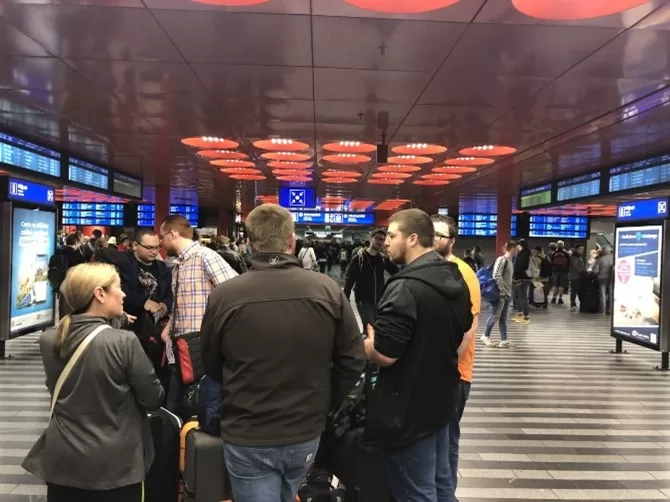 Upon arrival, students were first introduced to Historic St. Wenceslas Square, the Czech city centre where the Velvet Revolution was ushered in and which became an epicenter of political revolutions.
In fact, a political demonstration took place while they were there in May. A dinner was also planned at St. Wenceslas Square at the Výtopna Railway Restaurant, where patrons' food and drinks were delivered to the tables via model trains.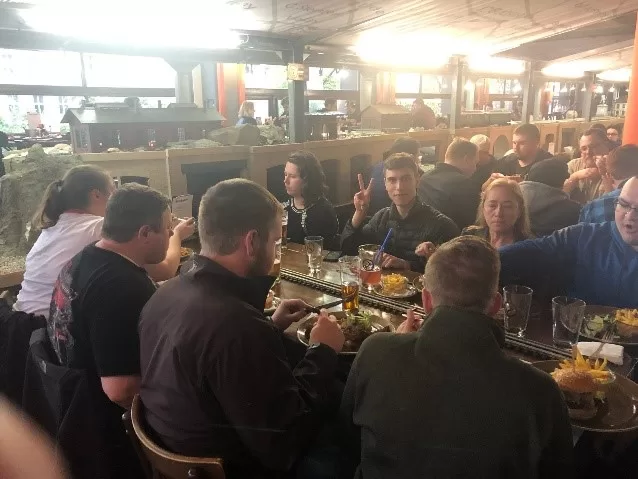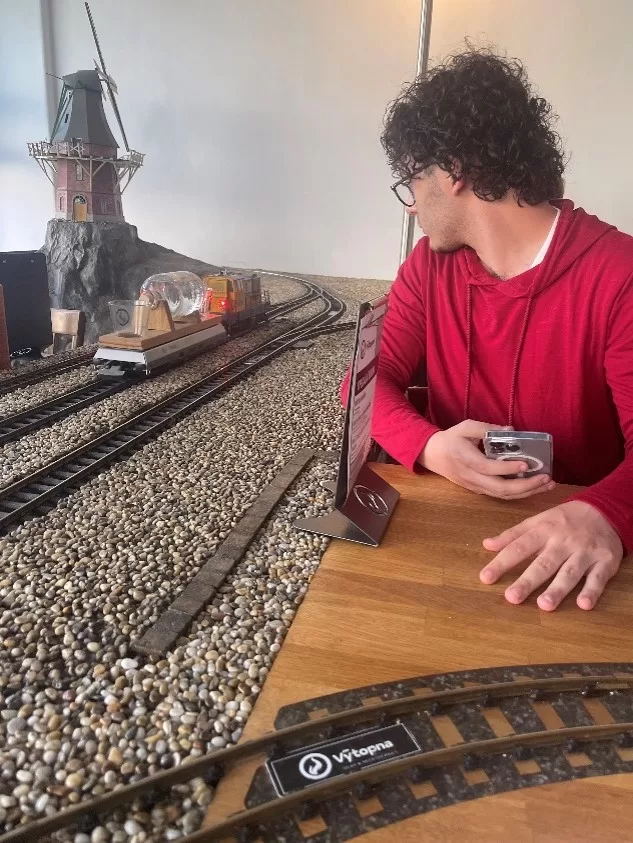 During these trips, Purdue students not only learn more than just the technical aspects of the Czech economy but also about Czech history and culture, especially as it relates to free market capitalism and efficient supply chain access to regional markets. As we were leaving this former communist city, students noticed the President Woodrow Wilson placard at the Prague main train station.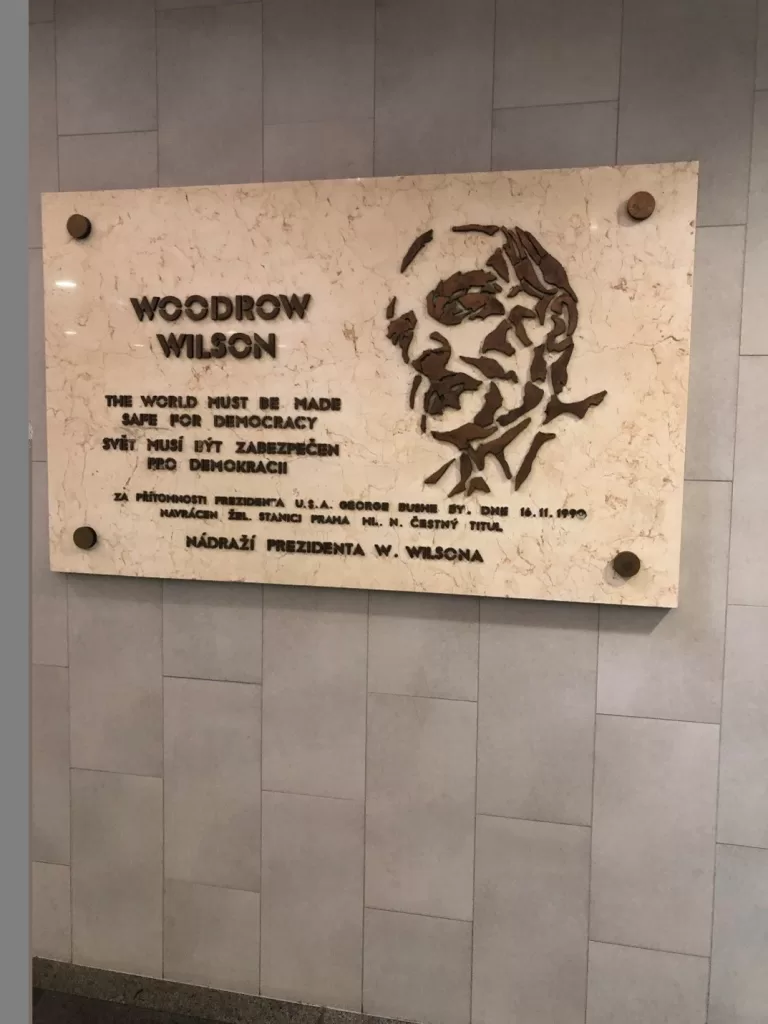 Wilson, the 28th president of the United States, is depicted because of his support for the Czechs in 1918 when he advocated for national self-determination and democratic free capitalism after the breakup of the Austro-Hungarian empire. The Czechs named the station after him, but the Germans removed all references during their occupation, which lasted through the Cold War. His name was restored after the Velvet Revolution.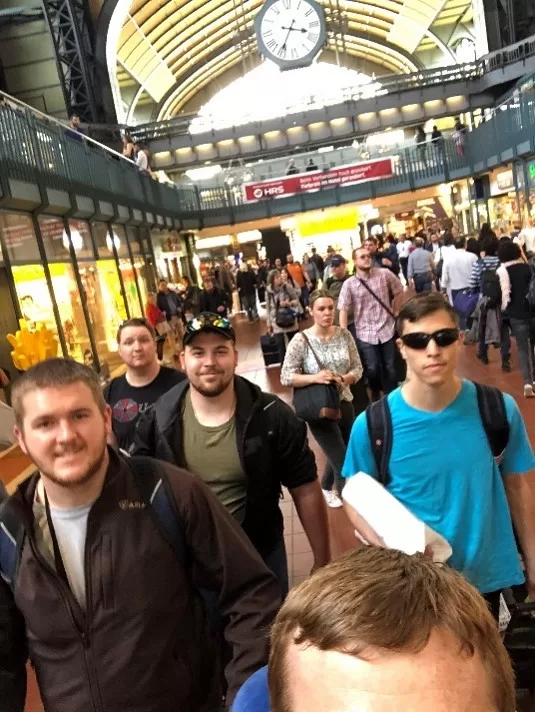 End Notes
Brown, A.  (2022, October).  Inside Indiana Business.  Retrieved from: https://www.insideindianabusiness.com/articles/purdue-researchers-developing-cable-to-charge-evs-in-under-5-minutes.
Bureau of Labor Statistics.  (2023).  Retrieved from: https://www.bls.gov/opub/ted/2014/ted_20140521.htm.
Czech Ministry of Trade.  (2023).  Retrieved from https://www.mpo.cz/en/industry/.
Dits, J.  (2022, July).  Century of Electric Cars, Other E-surprises, at Studebaker Museum.  South Bend Tribune.  Retrieved from: https://www.southbendtribune.com/story/news/2022/07/29/studebaker-museum-charged-exhibit-shows-electric-cars-history/65383031007/.
Gerber, C.  (2022, July).  Peru Sees Uptick in Trains Blocking Railroad Crossings.  Kokomo Tribune.  Retrieved from:  https://www.kokomotribune.com/news/local_news/peru-sees-uptick in-trains-blocking-railroad-crossings/article_c7dfee7a-1027-11ed-b242-bf7e2c0ca4e4.html.
High-Speed Rail Alliance.  (2023).  Indiana: Made for High-Speed Rail.  Retrieved from: https://www.hsrail.org/indiana/.
Indiana Department of Transportation.  (2023).  Retrieved from: https://www.in.gov/indot/multimodal/railroad/.
Indiana Economic Development.  (2020, November).  A Legacy of Excellence: Indiana builds on a 100-year foundation of automotive manufacturing and performance expertise.  Created with BloomberMedia.  Retrieved from: https://www.iedc.in.gov/materials/downloads/Download/1800459c-34ce-6748-857a-ff0000c19905/
Indiana Lawyer.  (2018, May).  State, Railroad Argue Over Blocked Crossings Before Supreme Court.  Retrieved from: https://www.theindianalawyer.com/articles/47052-state-railroad-argue over-blocked-crossings-before-supreme-court.
International Trade Administration.  (2023).  Retrieved from: https://www.trade.gov/country-commercial-guides/czech-republic-market-overview.
Northeast Indiana. 2022  Industry Trends from Center for Automotive Research.  Retrieved from: https://neindiana.com/blog/trends-2022-center-for-automotive-research.
Only in Your State.  (2022, July).  6 Changes and Inventions Indiana Contributed to the History of the World.  Retrieved from: https://www.onlyinyourstate.com/indiana/changes-and-inventions-from-in/.
Saur New Bureau.  (2023, March).  Purdue University Creates Solid-State Lithium-Ion Batteries.  Retrieved from: https://www.saurenergy.com/solar-energy-news/purdue-university-creates-safer-solid-state-lithium-ion-batteries.
Usher, W.  (2023, March).  Why Indiana Is Quickly Becoming an Economic Hotbed for the Automotive Industry.  Auto Influence.  Retrieved from https://www.autoinfluence.com/why indiana-is-quickly-becoming-an-economic-hotbed-for-the-automotive-industry/.
Vosman, Q.  (2020, February).  International Railway Journal.  Retrieved from: https://www.railjournal.com/passenger/main-line/czech-railways-reports-growth-in-2019.
Guest Post Author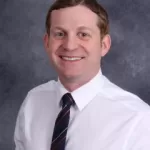 Dr. James Tanoos holds the esteemed position of Clinical Associate Professor at Purdue University, bringing forth a wealth of experience garnered over a span of 19 years in various capacities within higher education institutions.
As an accomplished scholar, Dr. Tanoos has left an indelible mark on the academic world. His publications grace the pages of over thirty-five international journals, spanning a diverse array of disciplines such as international economics, supply chain management, educational pedagogy, operations management, and industrial technology. Moreover, he has presented his academic work at more than twenty-two international conferences, where he has been honored with the privilege of delivering keynote presentations on multiple occasions.
Read the complete bio here.
Visit his website here: www.jimtanoos.com
We tirelessly gather and curate valuable information that could take you hours, days, or even months to find elsewhere. Our mission is to simplify your access to the best of our heritage. If you appreciate our efforts, please consider making a donation to support the operational costs of this site.
You can also send cash, checks, money orders, or support by buying Kytka's books.
Your contribution sustains us and allows us to continue sharing our rich cultural heritage.
Remember, your donations are our lifeline.
If you haven't already, subscribe to TresBohemes.com below to receive our newsletter directly in your inbox and never miss out.