Betsy Palmer has often been called the 'All American Girl' and yet few know that she was actually born Patricia Betsy Hrunek, daughter of Rudolph Vincent Hrunek, an industrial chemist who was an immigrant from Czechoslovakia and Marie Love, who launched the Chicago Business College.
Betsy was a 1944 graduate of East Chicago Roosevelt High School and a graduate from the Goodman School of Drama at DePaul University, (now, The Theatre School at DePaul University) where she studied theater.
Originally, she worked as a stenographer and secretary for the B&O Railroad. Later she confessed that she hated it because she was shut off from people.
Through her long lasting career, she appeared in numerous TV shows dating to the early 1950s Golden Age of Television. Among them were such classic dramas as Kraft Theatre, Playhouse 90 and Studio One.
Betsy was active on Broadway, in television and in film.
Her film credits included Mr. Roberts with Henry Fonda, The Long Gray Line with Tyrone Power and Maureen O'Hara, Queen Bee with Joan Crawford, and The Tin Star with Fonda and Anthony Perkins.
Television credits included Knot's Landing, The Love Boat, Newhart, Just Shoot Me and Murder, She Wrote.
Her Broadway plays, included Same Time, Next Year, South Pacific, What Every Woman Knows, Roar Like A Dove, Cactus Flower, and The Eccentricities of a Nightingale.
But perhaps her most famous role, and one coming from a script she called 'shit', was when she portrayed Pamela Voorhees, Jason Voorhees' mother, in the popular slasher film Friday the 13th.
Her professional career spanned six decades.
Beautiful Betsy…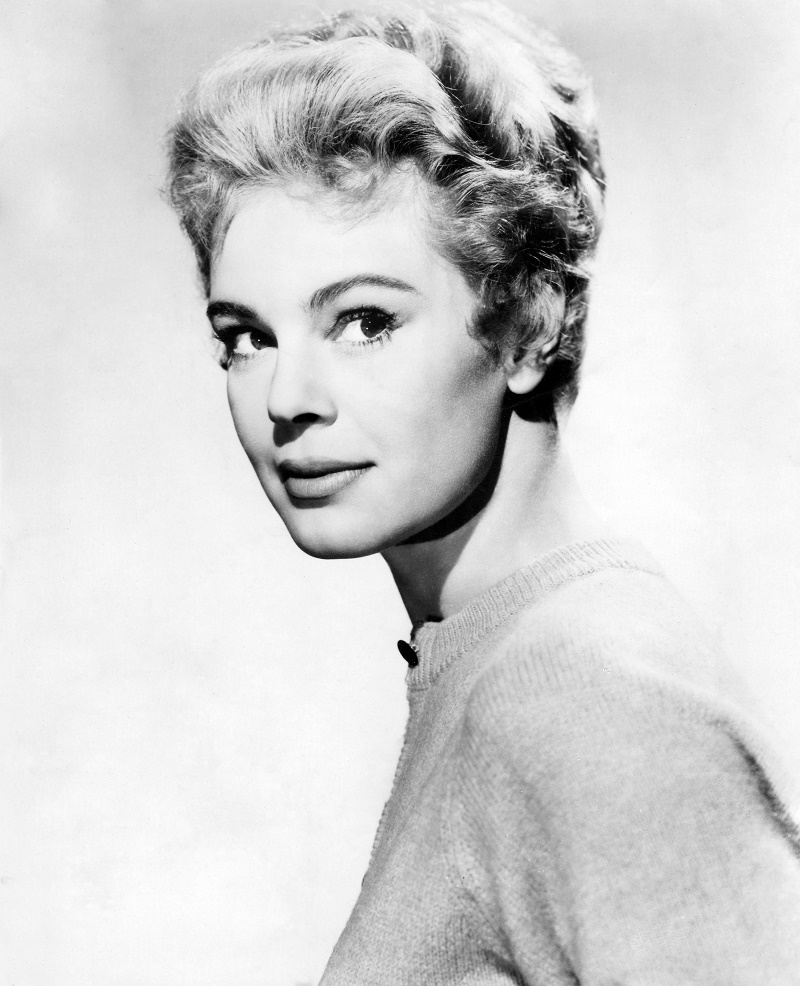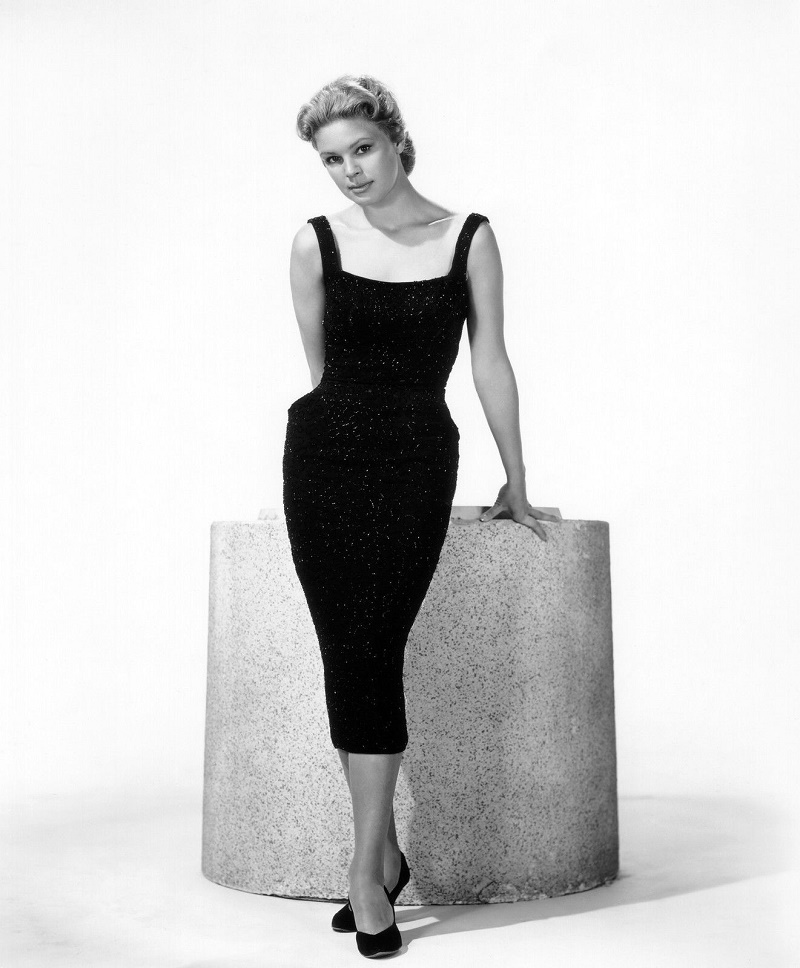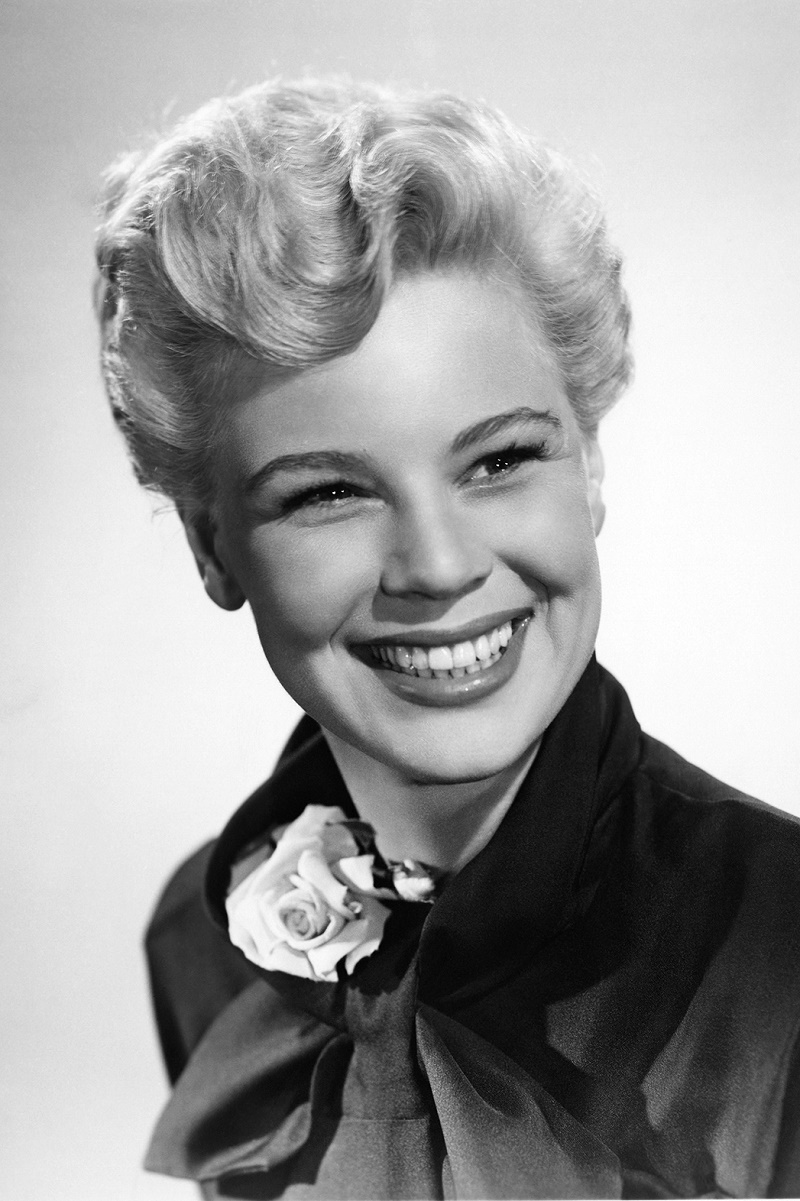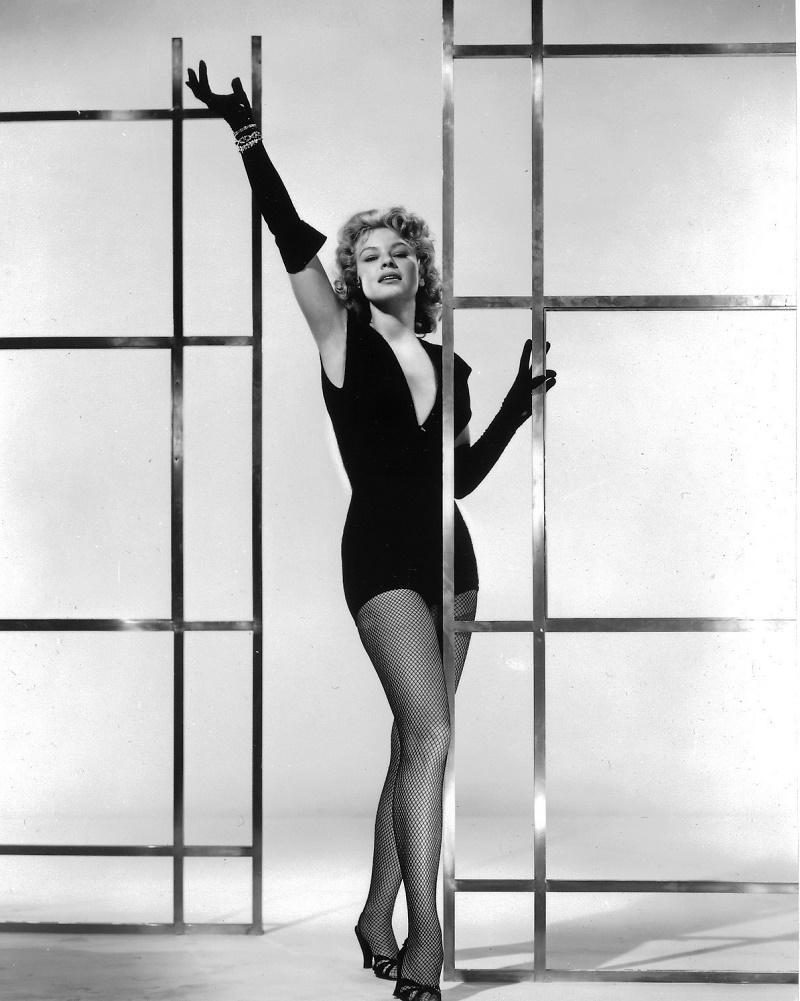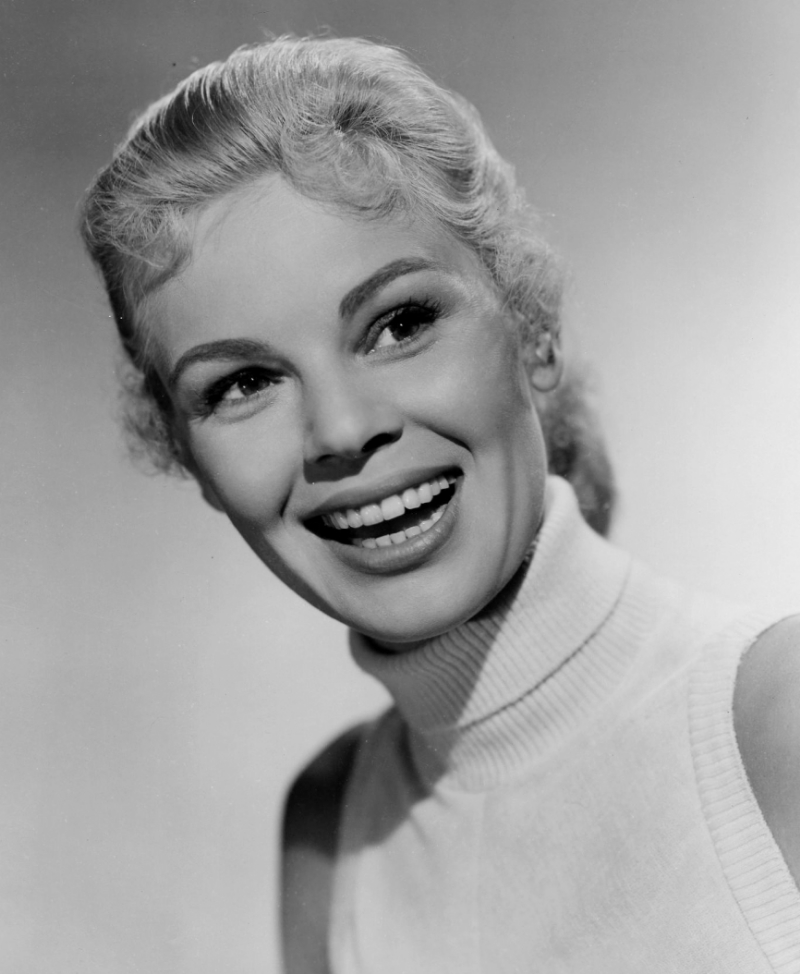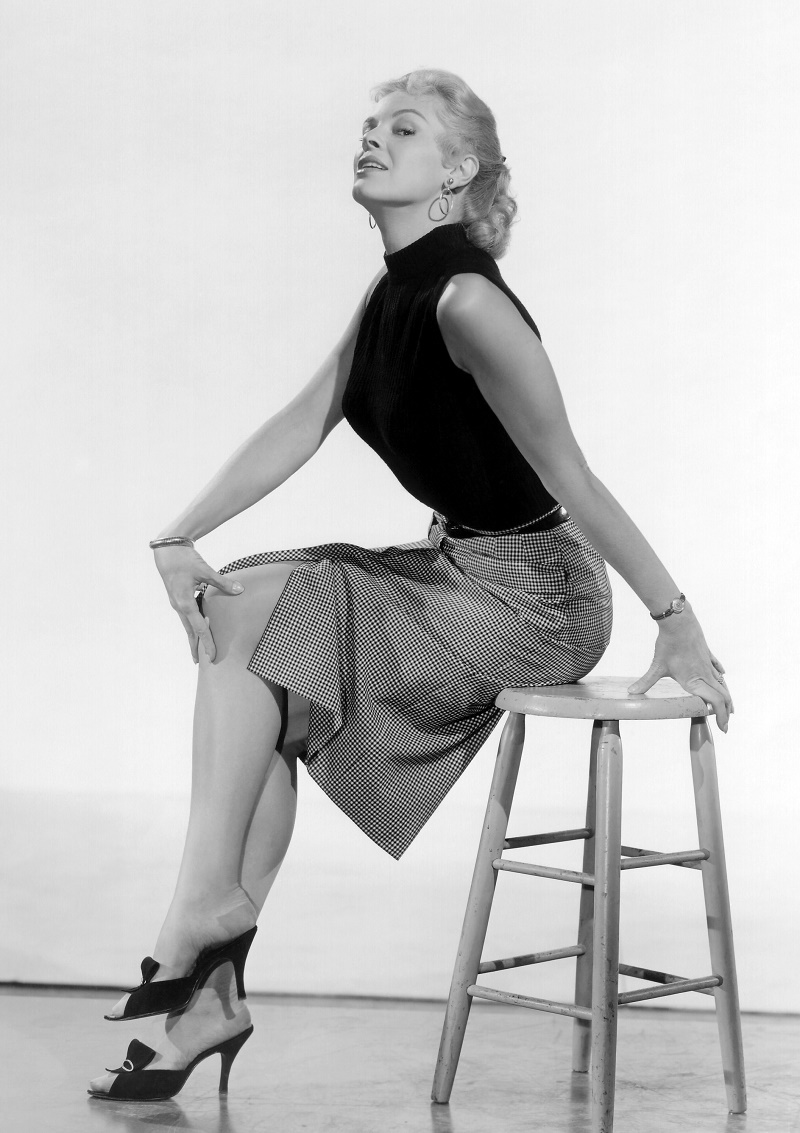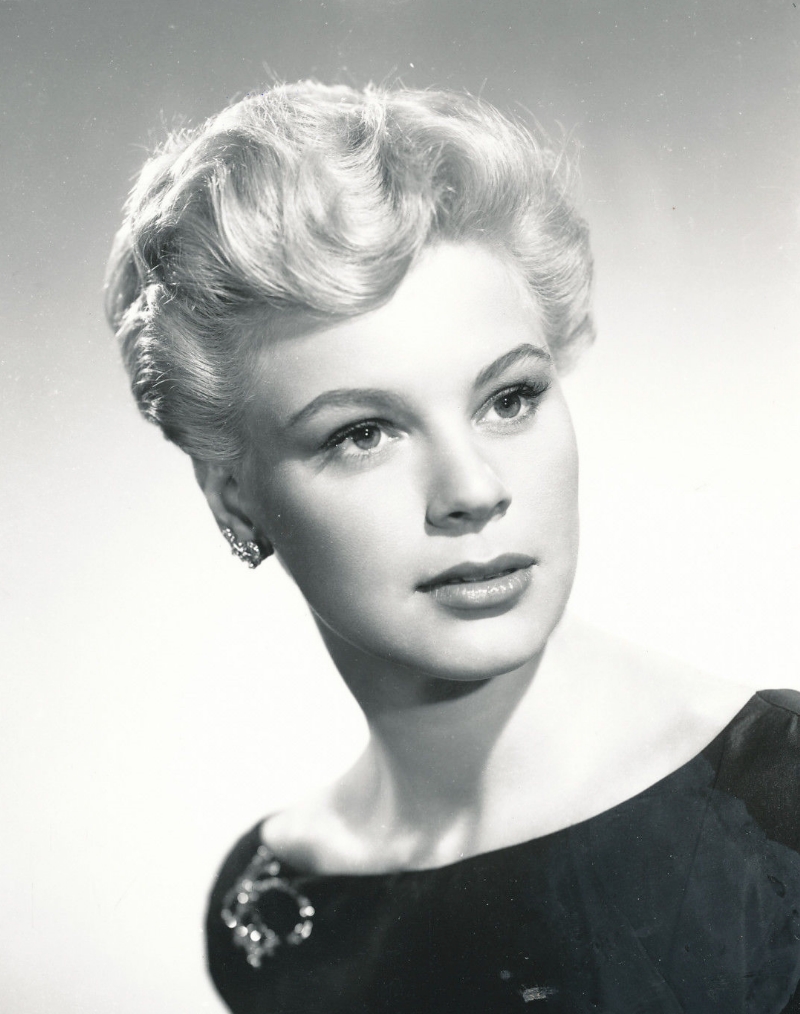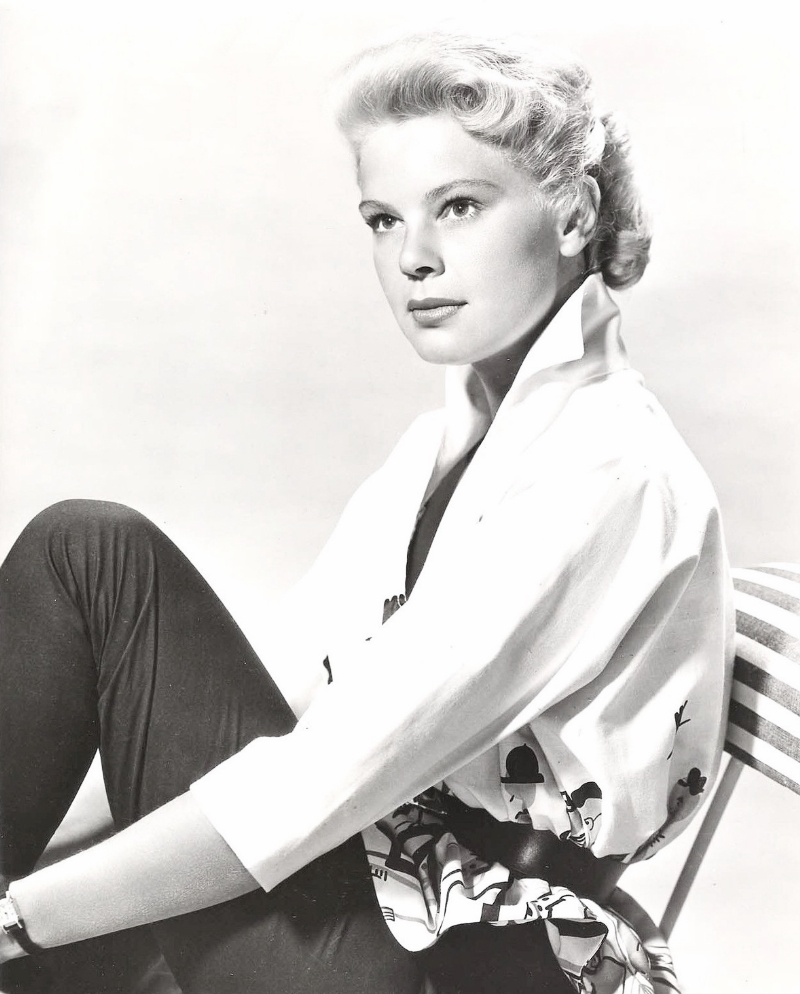 In her younger days, Betsy was best known for her trademark sparkling blue eyes, natural blonde hair and deep sultry voice.
Everyone also loved to watch her laugh.
She was such a sweetheart, she even charmed James Dean with whom she lived for eight months after working with him in the television film Sentence of Death.
From an interview on Classic American Showbiz from August 2011:
Kliph Nesteroff: You mentioned the dramas – the live dramas…
Betsy Palmer: Yes, Studio One and…
Kliph Nesteroff: You did two with James Dean.
Betsy Palmer: Yes, Jimmy and I – we had a little bit of a romance for several months too…
Kliph Nesteroff: Your love affair with James Dean came about from working together in these dramas…
Betsy Palmer: Yes. I was a single girl and he was a single guy (laughs) y'know? So we dated and had a thing (laughs). I'll let you figure out what the "thing" is (laughs). We had a romance! I vaguely remember him saying, "Talk dirty to me." And I didn't know what to do. I didn't know what to say – whether I should say "shit" or…
Kliph Nesteroff: (laughs)
Betsy Palmer: Or "fuck" or whatever (laughs).
Kliph Nesteroff: (laughs)
Betsy Palmer: I was naive at that time. Just a little girl from a small town in Indiana. I'm surprised you're even calling me to talk about this stuff!
Kliph Nesteroff: Why did you and James Dean break up?
Betsy Palmer: Who knows, darling! Haven't a clue. I don't think we were all that deeply involved with one another. Well, we were for a while. But you know, when you're young and single… but it was a sweet time.
You can read the entire interview and see more photographs here.
"When Betsy's around, things sparkle and look and sound good," Dave Garroway once said of her. "She's young, gentle, lovely—and a lady."
Betsy's "All American Girl" look and natural beauty, hearty laugh and strong voice got her cast in roles opposite such Hollywood legends such as James Dean, Henry Fonda, Joan Crawford, Anthony Perkins, Maureen O'hara, Tyrone Power, and others.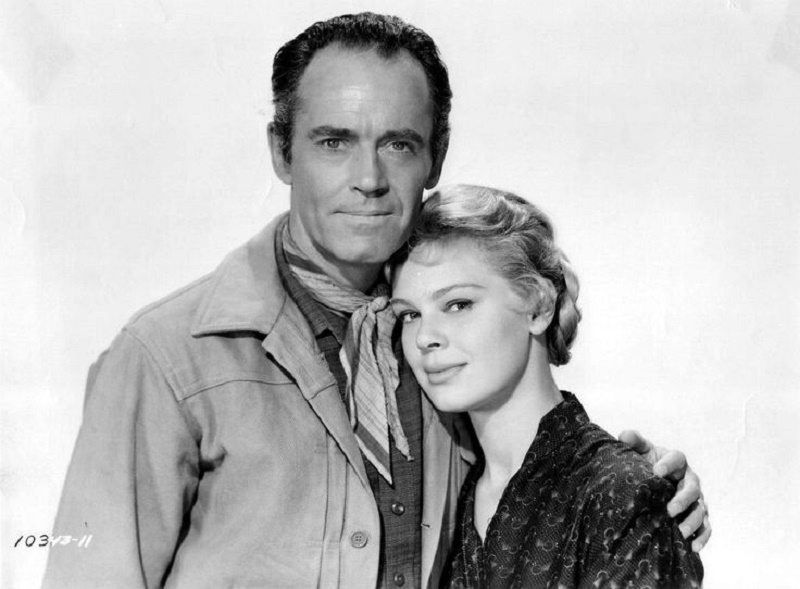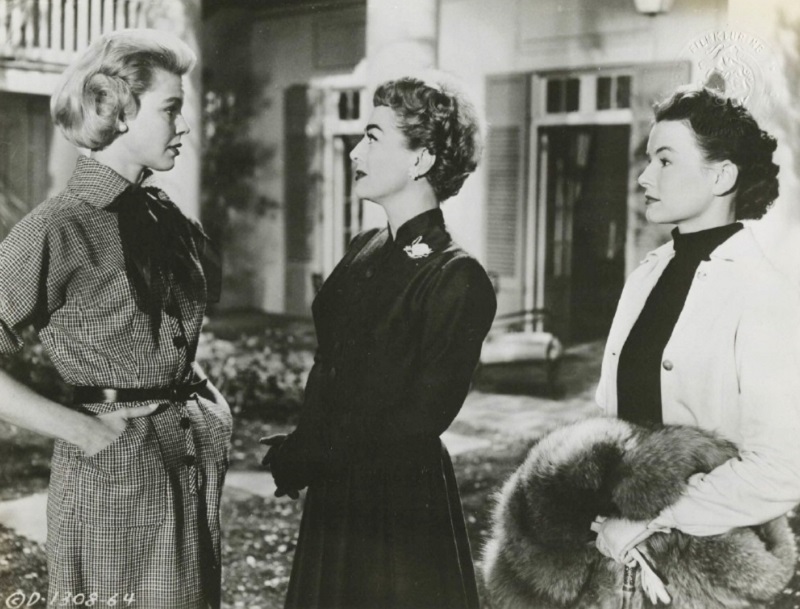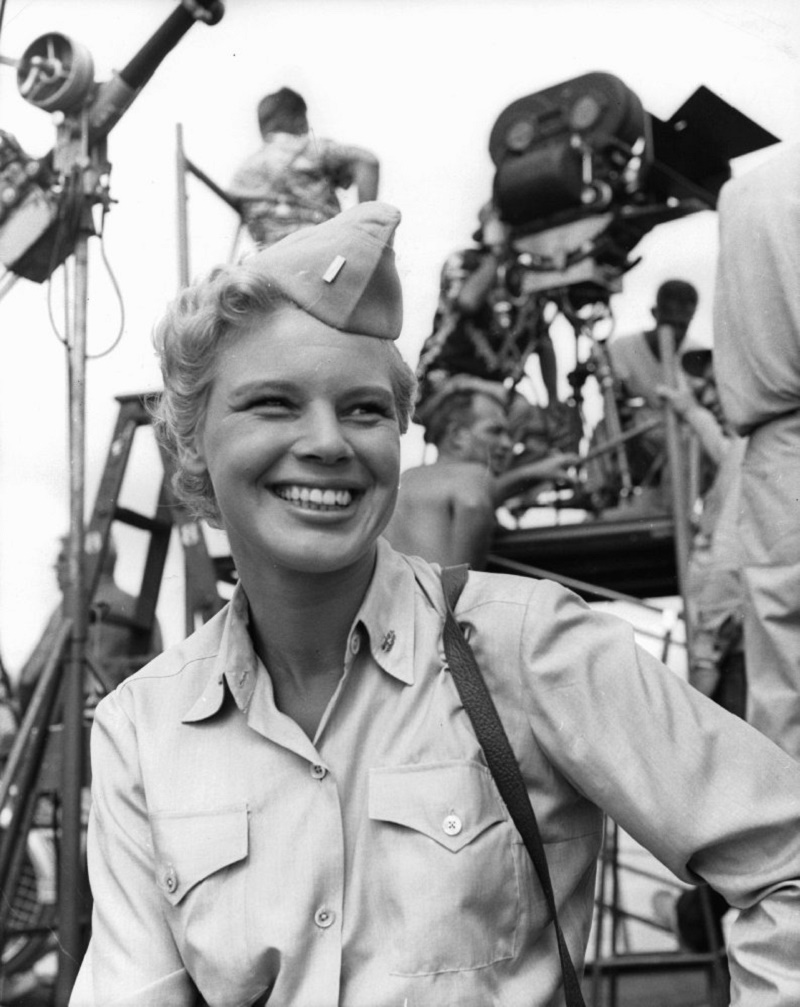 While Betsy was invariably always referred to as "a typical American Girl," she enjoyed playing roles that were the direct opposite of that label.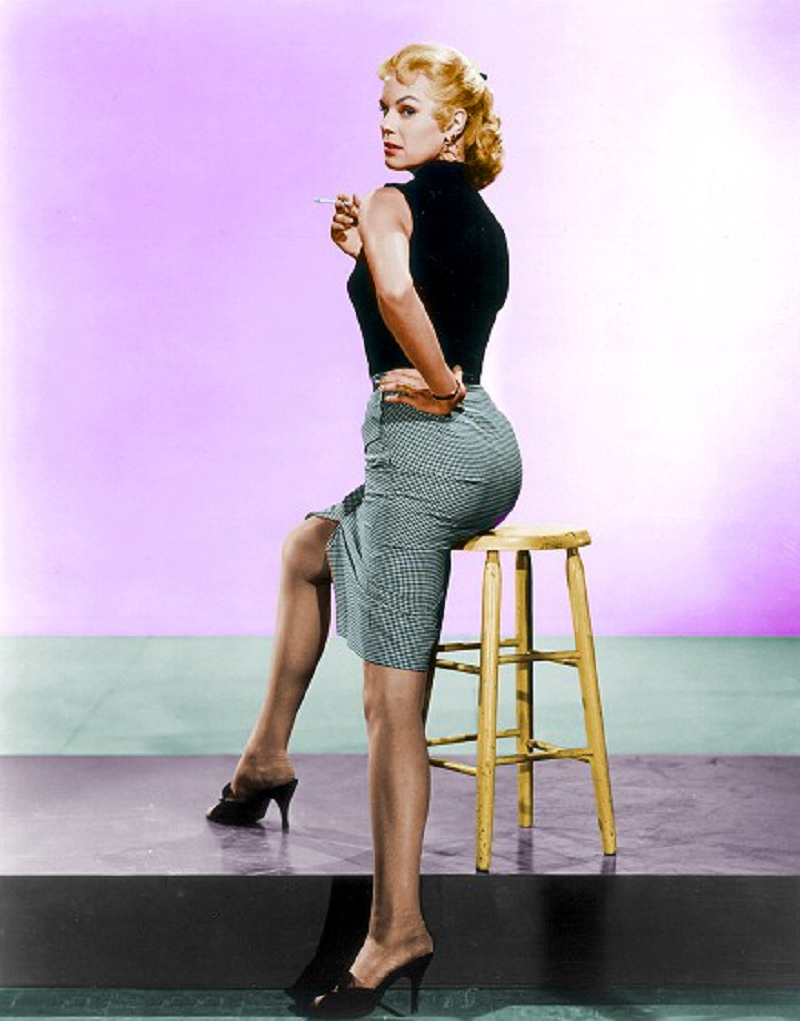 Maybe that's because on the inside, she remained a very down-to-earth Patricia Betsy Hrunek, an "All Czech Girl".
Betsy was always very proud of her Czech descent.
You can see some of that coming through in this clip from when she appeared on The Mike Douglas Show in 1971 alongside ames Brown. In the episode, she teaches James and Mike how to make ham hocks and cabbage from a Czech recipe.
There is an excellent long article about Betsy which we recommend you read here.
After her Mercedes broke down, Palmer needed cash and reluctantly took the titular role of Pamela Voorhees, the vengeful mother of her camp-attending little boy, Jason from Friday the 13th.
The pay was to be $1,000 a day and they estimated 1o days of filming her part. Though she openly called the script 'shit' and believed the film would not even make it to theaters, she took the job.
This role would revitalize her career in an epic way, bringing her fame to an entirely new generation. And her turn from sweet, do-gooder characters to the superbly acted and all-consuming, vengeful Mrs. Voorhees opened up a new door for Palmer, finding her fans who never knew the depth of her phenomenal career.
She was paid $10,000 for her role in the film.
In this short video, she talks about it…
She also played in Friday the 13th Part 2, but left the film after that performance. Betsy was asked to reprise her role as Mrs. Voorhees in Freddy vs. Jason in 2003, but she also turned down that role. Amazon offers the double feature of the two she did appear in.
Betsy say down to discuss the Friday the 13th roles in a documentary film, Betsy Palmer: Scream Queen Legend. The film was a little over an hour and just her and the camera. During the conversation, she discussed her roles on Broadway, tv and movies and candidly discussed her life. Unfortunately, we could not locate any copies.
We did locate this interview of Betsy Palmer and singer Jill Corey in this 1988 half-hour show with cable TV host Skip E Lowe.
We also located this interview from 1991 interview with Brad Lemack.
Although she had been in many TV shows and movies, Betsy often confessed that she hardly turned the television on, saying she was more of a book reader and radio listener.
Betsy Palmer died of natural causes on May 29, 2015, at a hospice care center in Danbury, Connecticut. She is survived by one daughter, Missy Merandino.
Sources: Film Reference, IBDB, Classic Showbiz, NWI Times, Cryptic Rock, All Day, IMDb.
We've researched an entire group of celebrated actors and actresses that have Czech roots and will be posting over the coming months, so make sure to subscribe now so you never miss another post!
Thank you for your support – We appreciate you more than you know!
We know that you could spend hours, days, weeks and months finding some of this information yourselves – but at this website, we curate the best of what we find for you and place it easily and conveniently into one place. Please take a moment today to recognize our efforts and make a donation towards the operational costs of this site – your support keeps the site alive and keeps us searching for the best of our heritage to bring to you.


Remember, we rely solely on your donations to keep the project going.
Thank you in advance!
If you have not already subscribed to get TresBohemes.com delivered to your inbox, please use the form below now so you never miss another post.