As a child growing up in Arkansas, William Jefferson Clinton had a passion for music and considered it to be one of his favorite hobbies. He especially loved jazz music and favored the sound of the saxophone, so it was no surprise when he started playing and practicing daily. In school he played in the jazz ensemble, and even won first chair in Arkansas's All-State Band.
Bill would attended church every Sunday just to hear the gospel music played, he loved the religious songs of his baptist faith. As a teenager, he played saxophone in his high school band and even began thinking about pursuing his saxophone skills as a career (this was before of course his journey in politics began).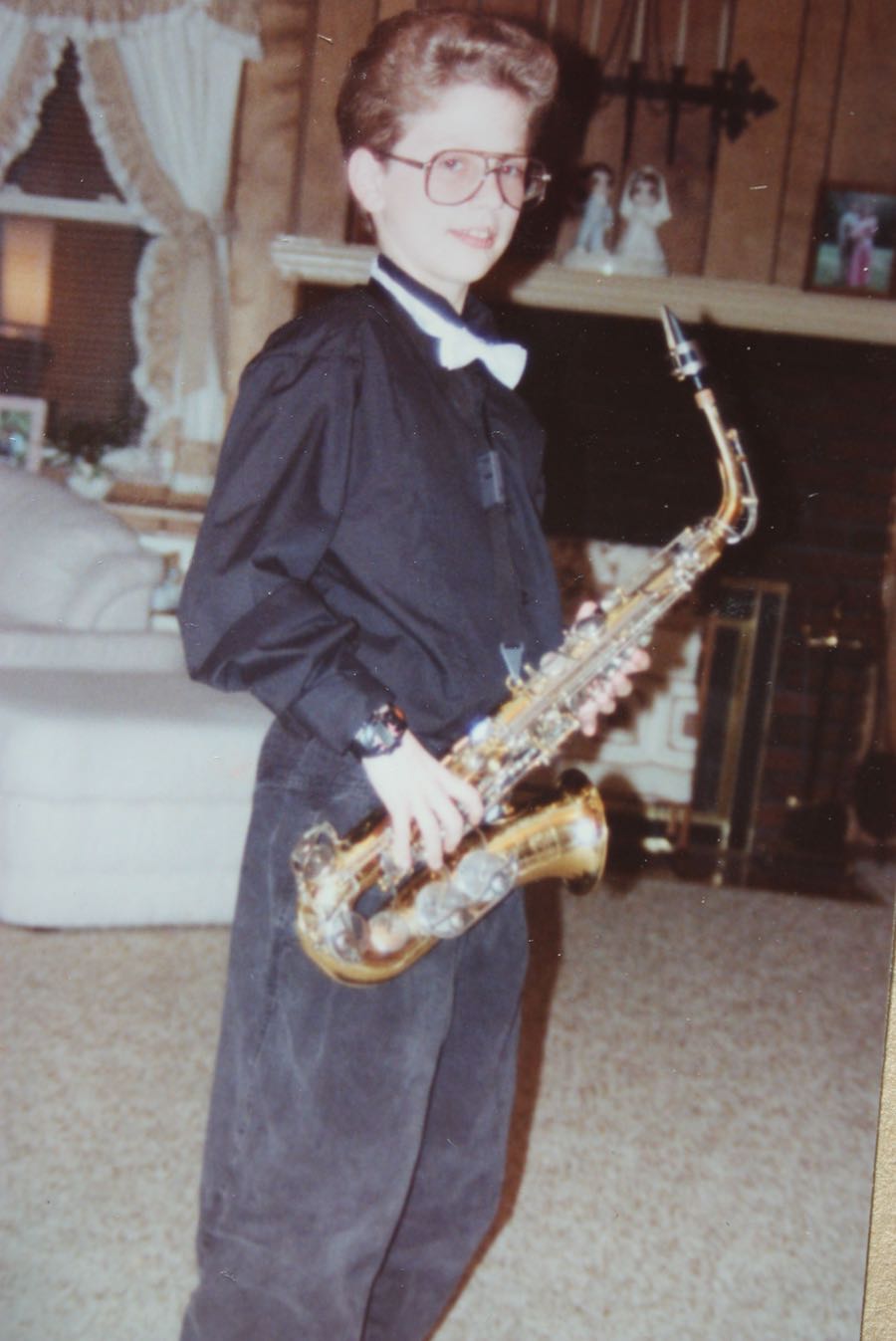 Still, through his hectic schedule leading to his election, and even through his presidency he never stopped playing and taking every opportunity he got to indulge in his passion. He first appeared on The Arsenio Hall Show playing his tenor sax to Elvis Presley's "Heartbreak Hotel" before his election. Some say that it is duo to this publicity appearance where he completely ditched the perceived political look, trading it in for a more laid relatable colorful necktie and a pair of Ray-Bans that he won the hearts of so many Americans.
The Arsenio Hall Show wasn't to be his last time playing the sax on air. After his election Bill also played at the inauguration ball of 1993, and after that on a number of late-night and talkshow television programs.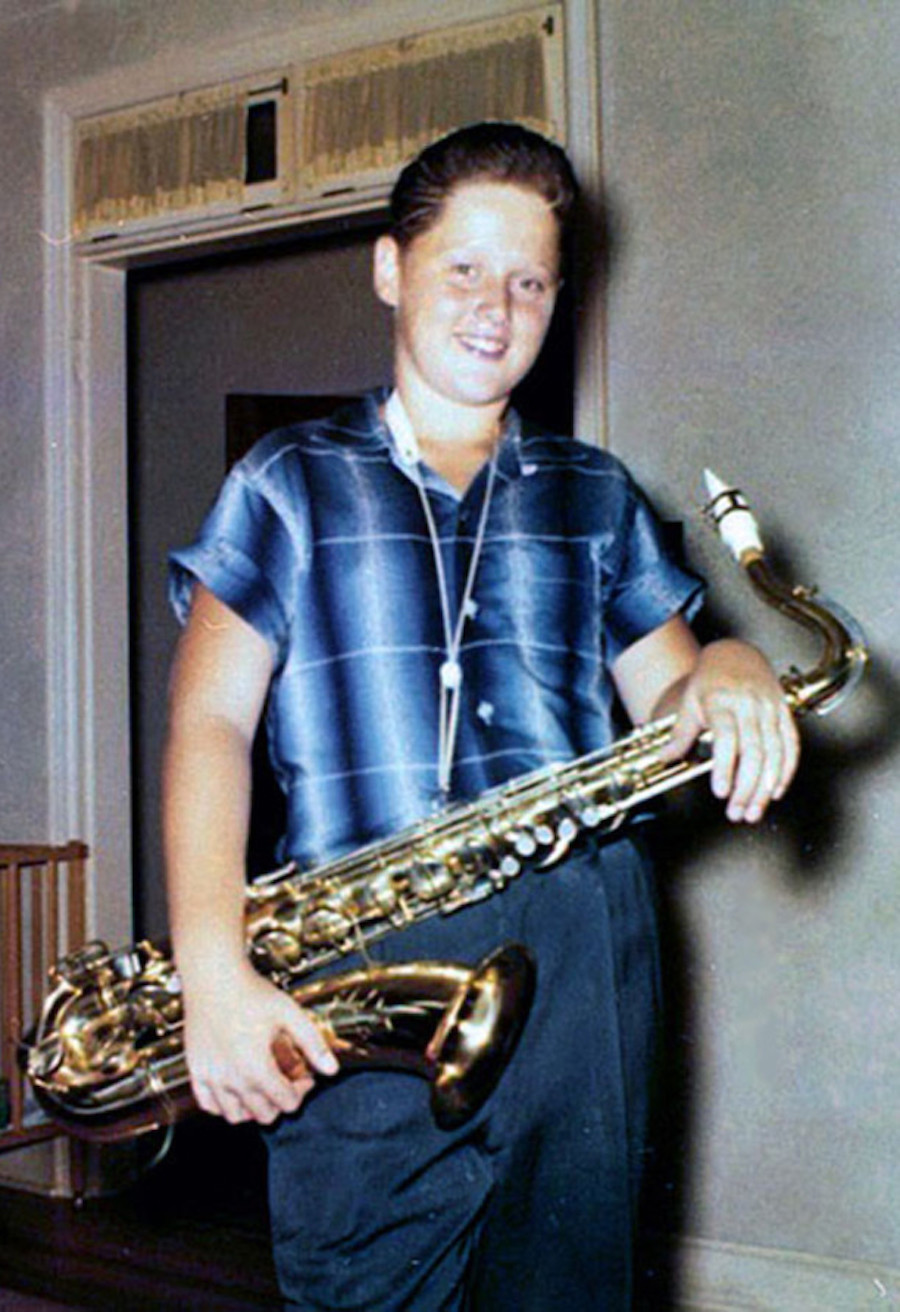 Bills love of the saxophone was so obvious and well known that in 1993 Peter J. La Placa, the president and CEO of Placa Sax Company, began production of the LA-42T, a presidential Model saxophone designed specifically for Mr. Clinton. The limited addition saxophone was designed with a patriotic lacquer in red white and blue and had mother of pearl inlays. President Clinton would give the instrument to The National Music Museum after accepting it, but not before playing a few tunes.
"That is the most beautiful saxophone I have ever seen." – Bill Clinton on his Placa saxophone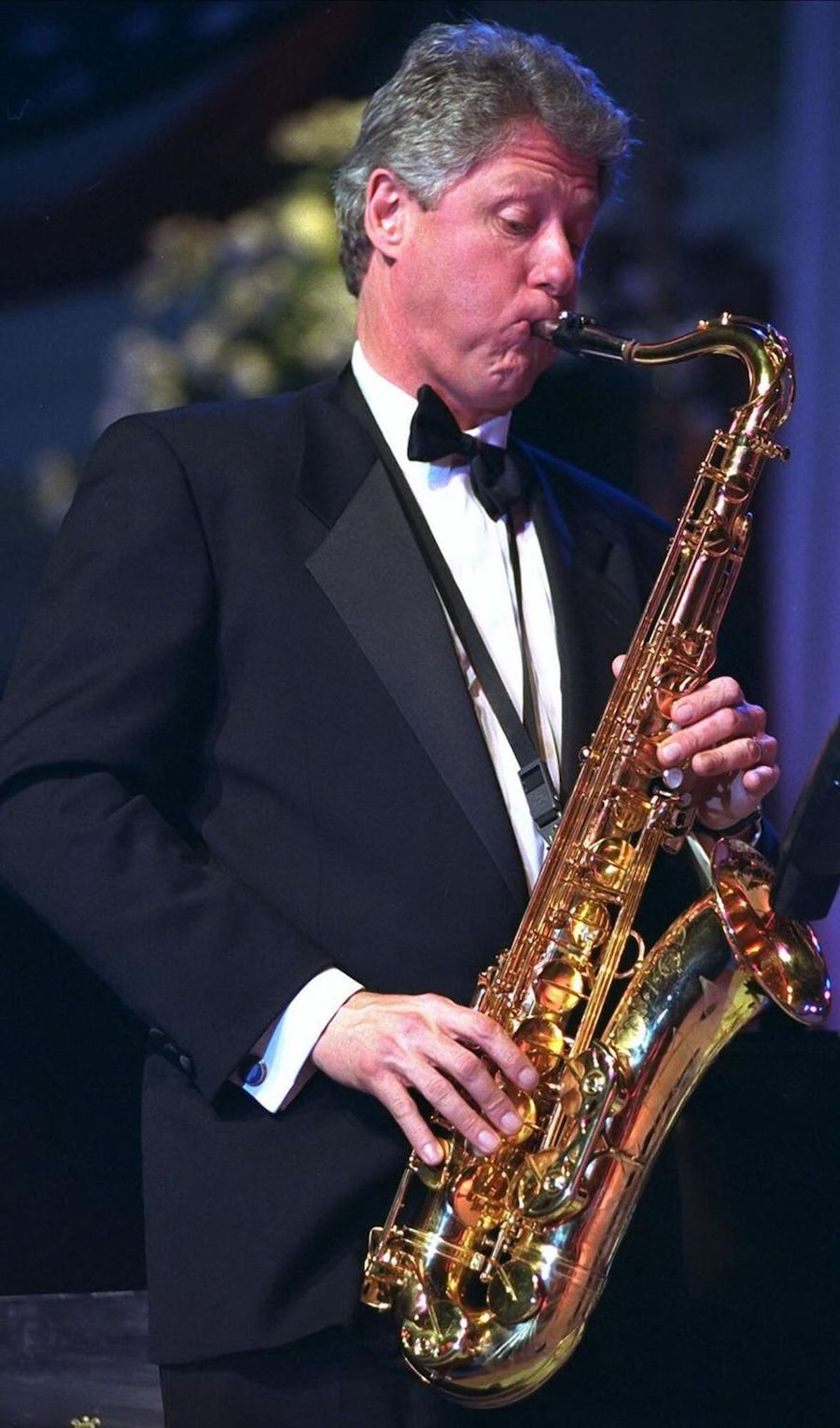 Clintons first visit to the Czech Republic was in 1970 after a trip to the Soviet Union with a fellow schoolmate from Oxford. On his way back to England, Clinton spent a week in Prague with his schoolmates family because he couldn't afford a hotel. At the time, the Czech Republic was still communist under the Soviet Union but still Bill remembers loving the charms of the city.
Over 25 years later in January of 1994 (Now as president of the United States) Bill returned to Prague and met with the Czech President Václav Havel. Havel had just recently become the first democratically elected president of the Czech Republic after the Slovak split, so the visit was important for foreign relations between newly-allied democracies.
Havel showed Clinton around Prague, feeding him traditional Czech food and giving him a personal tour of all of the most beautiful sights, which included the Prague Castle and Old Town Square. Later that night they went to Reduta Jazz Club, a popular music venue located on Národní Třída. The Reduta Jazz Club is famous for being the oldest jazz club in the city of Prague and Havel, knowing Clintons love of Jazz music found it to be the perfect spot to end the evening.
Here in this Jazz club is where this video is taken. In the video, President Havel can be heard saying to Clinton "I have something for your collection, it is a Czech-made product" right before gifting Clinton a beautiful, engraved saxophone which Clinton preformed on with the rest of the band, they jammed to "Summertime" and "My Funny Valentine".
The saxophone itself was, as stated in the video, made by a Czech brand called Amati. To this day Amati produces some of the finest woodwind and brasswind instruments in the Czech Republic. (Look out for a post about Amati's full history coming soon!) The music played by Clinton was recorded and broadcasted on Czech radio where New York-based Stash Records founder Bernard Brightman heard it and decided to release it on a CD and sell it all around the world.
Pick up a copy here!
Though the sax playing is not the most professional, the music sounds beautiful and history behind this session was historical.
"I liked him because he loved music; he liked jazz, he liked rock & roll." – Vaclav Havel about Bill Clinton