L'Opera Barocca is a institute of Baroque culture which supplies Czech people living in Prague and tourists with nightly baroque performances. They host many opera shows throughout the year, but their annual Opera Barocca Festival which features Baroque music, dance, and festivities, is the most popular.
Almost all of Opera Barocca's programs take place at the beautiful Clam-Gallas Palace. The opera house is elegant, old, and really has the Baroque essence which it boasts about. Featuring high ceilings, murals, and a grand staircase, it once housed names like Mozart, and Beethoven. Now you can go there and witness concerts and operas by geniuses like Vivaldi and traditional Czech composers such as Dvorak.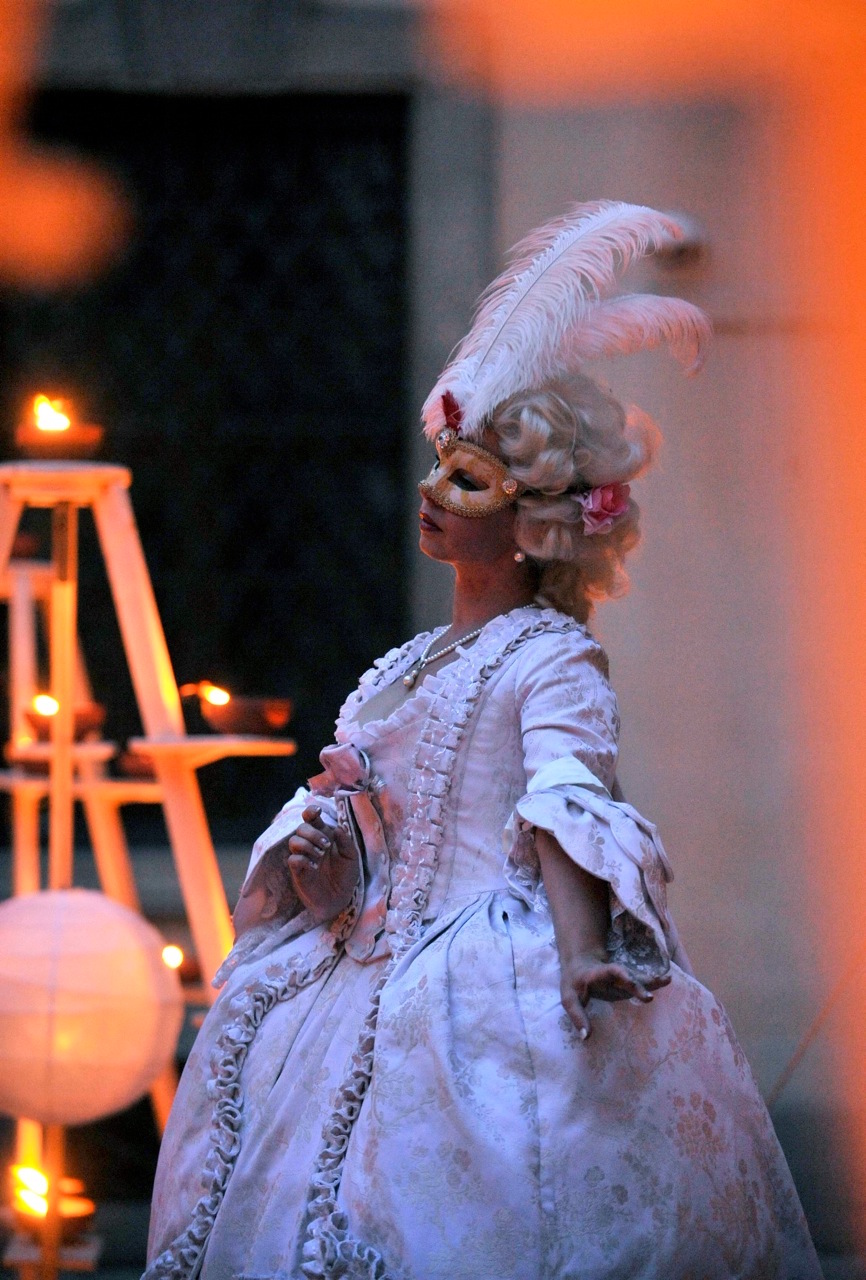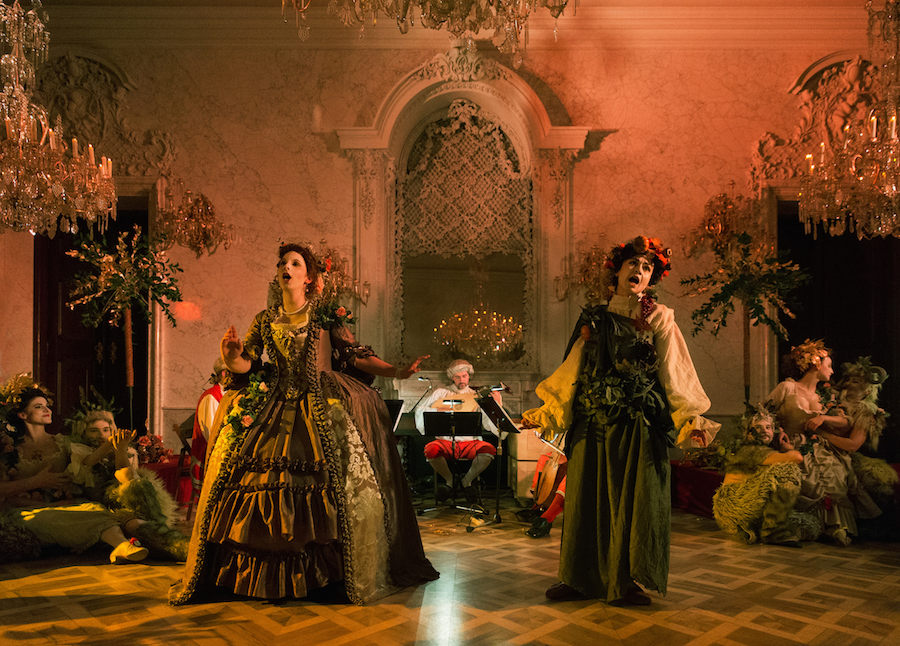 The building itself was built in 1714 by an Italian architect by the name of Domenico Carnevale and it was designed by the imperial court architect Johann Bernhard Fischer von Erlach, who was born in Vienna. The interior is large and airy, with golden chandeliers hung throughout, making it the perfect place for the balls, concerts and soirées which it used to and still does host.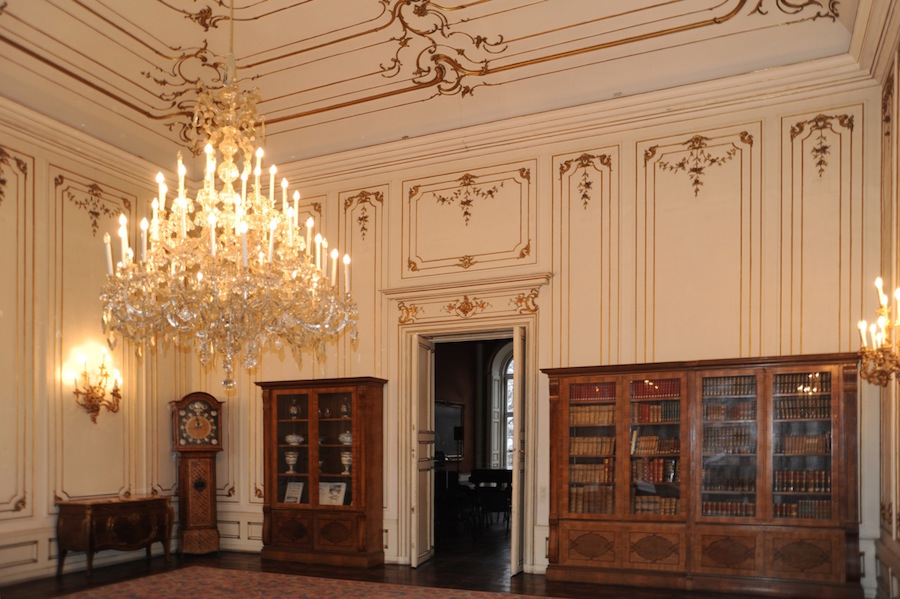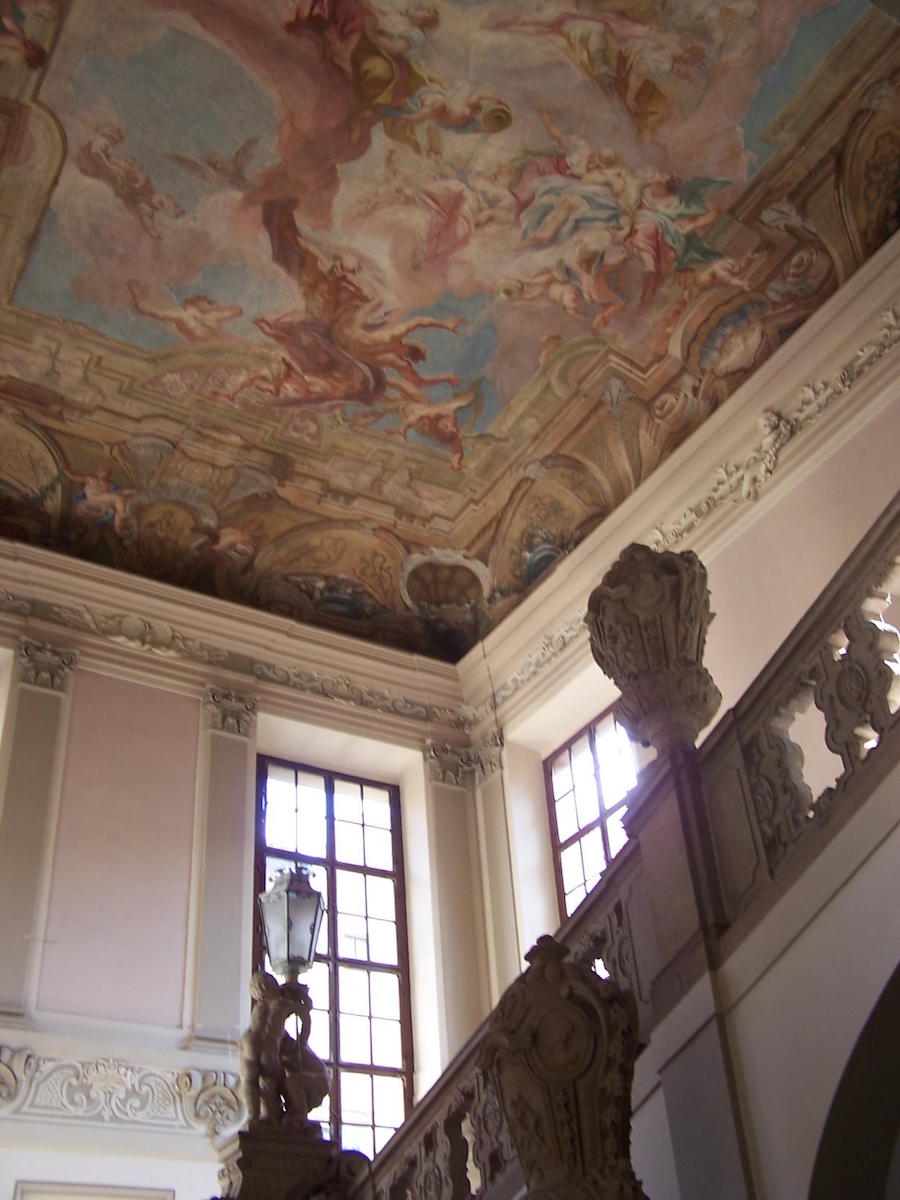 As we have mentioned multiple times before, the doors of Prague are absolutely breathtaking, and those of the Clam-Gallas Palace are no exception. The wooden doors were designed by Matthias Bernard Braun and have four chiseled statues of Hercules surrounding them. The door acts as the entrance to the City of Prague's Archives and behind you will find a courtyard and small garden.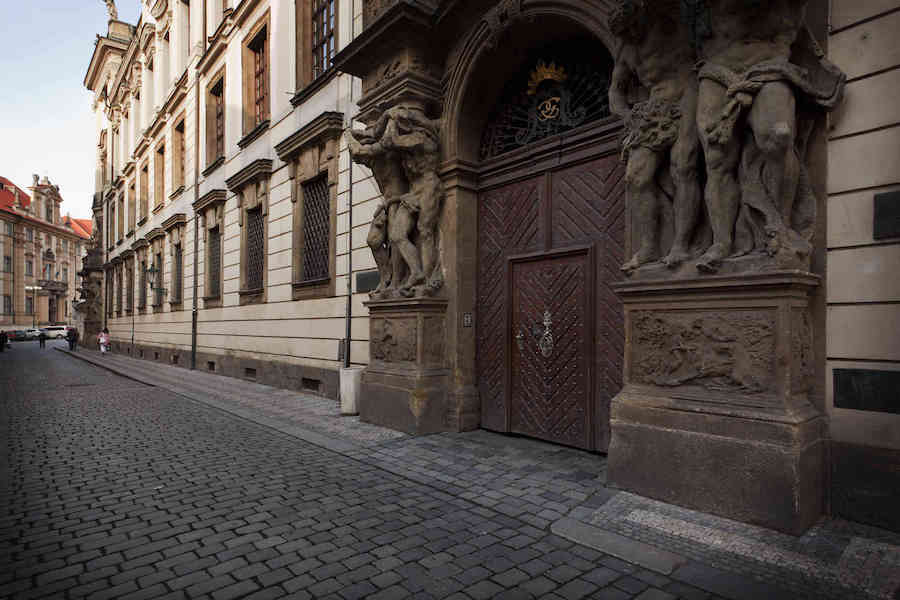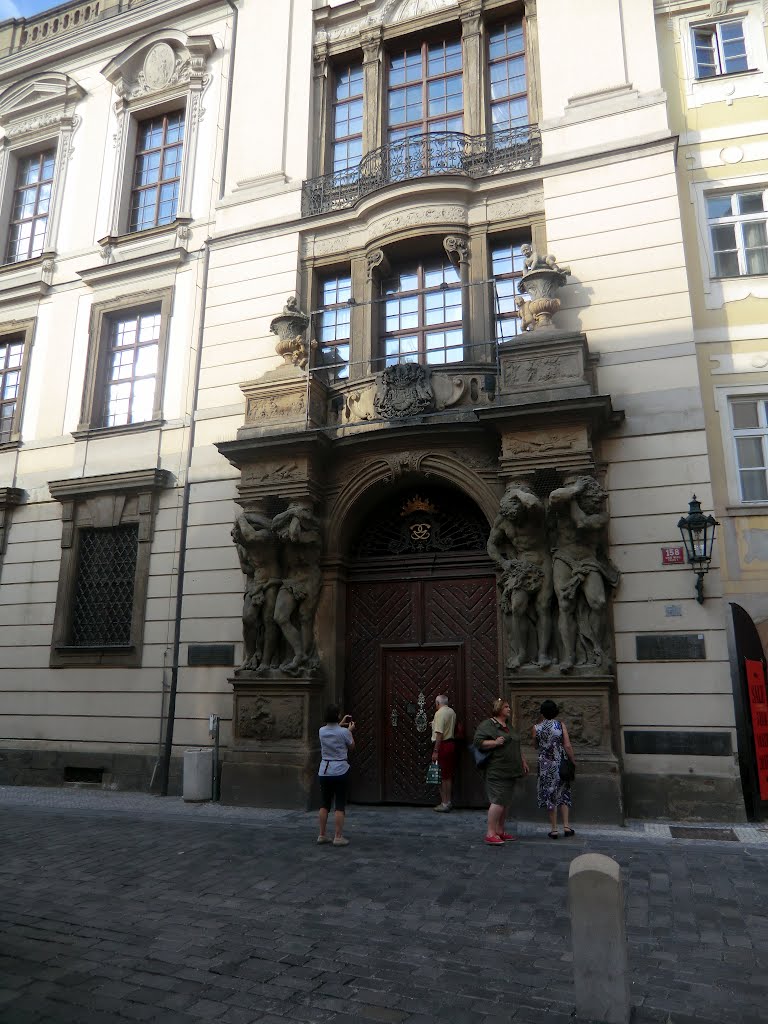 When we were in Prague we went to see Festa Arcadiana at the palace and it was absolutely enchanting. All the shows take place in small and intimate rooms which really makes it feel like you are attending back in the 17th or 18th Century, especially while listening to the music of that time.
We arrived early and had to wait outside the building… That was an experience in itself. Outside the venue, live music filled the streets as well as people walking around in full Baroque costumes. We were lucky enough to capture a few photographs with them.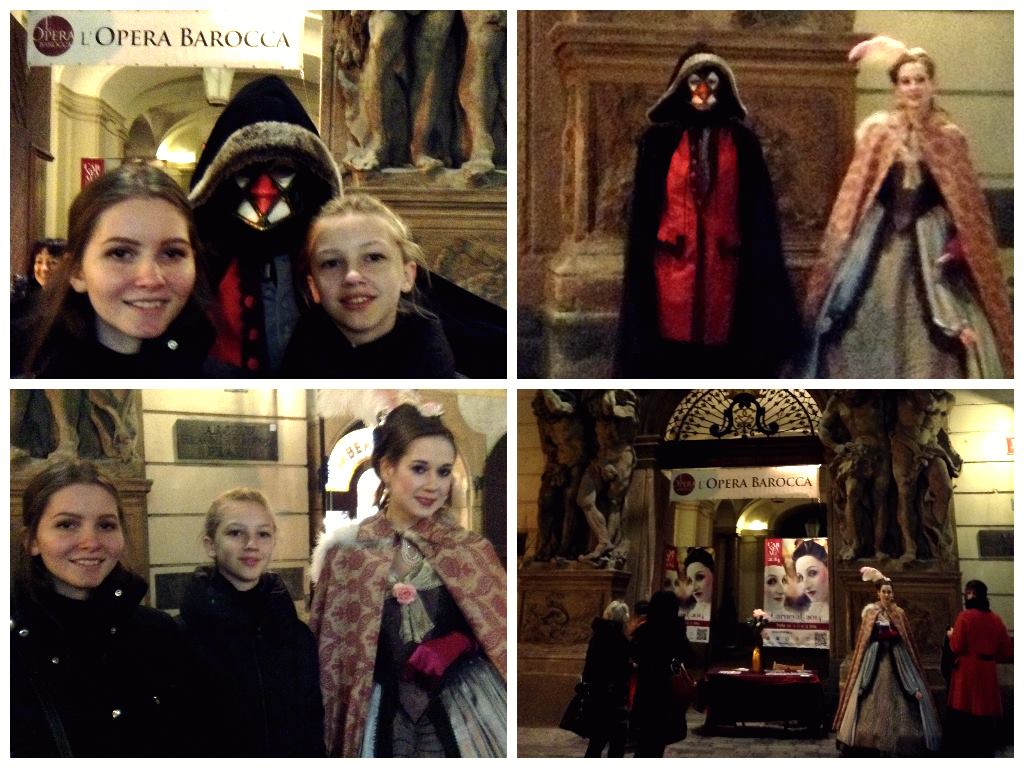 Our soiree took place in the famous Marble Hall. The former dance hall was decorated with mirrors and crystal chandeliers. It used to be a place where grand and elegant balls were held with guests such as W. A. Mozart and his wife. Ludwig van Beethoven played a concert in this very hall and he also dedicated some little musical pieces to the Clam-Gallas family.
It was breathtaking and the acoustics inside were magical. We made a fun little video about the time we were there.
We recommend staying at the Hotel Clementin Old Town which is situated in the heart of the historical centre of Prague, between famous Charles Bridge and Old town square. It has a rich history and has been there since 1360 but is a nice and elegant place to stay with a wonderful restaurant and courtyard. Fortunately, it is literally one block from the Clam-Gallas Palace so that makes it our favorite place to stay during Prague Carnival, and it's just steps from the beautiful Clementinum!
If you have not already subscribed to get TresBohemes.com delivered to your inbox, please use the form below now so you never miss another post.
---
Remember, we rely solely on your donations to keep the project going.
Become a friend and get our lovely Czech postcard pack.