Hotel Yasmin is a four star luxury hotel located in Prague 1, just a ten minute walk from the famous Old Town Square. Clean and modern, this boutique hotel has a sleek Mid Century feel to it with lots of glass and chrome accents. Their flashy lobby has a warm marble floor and a mirrored ceiling.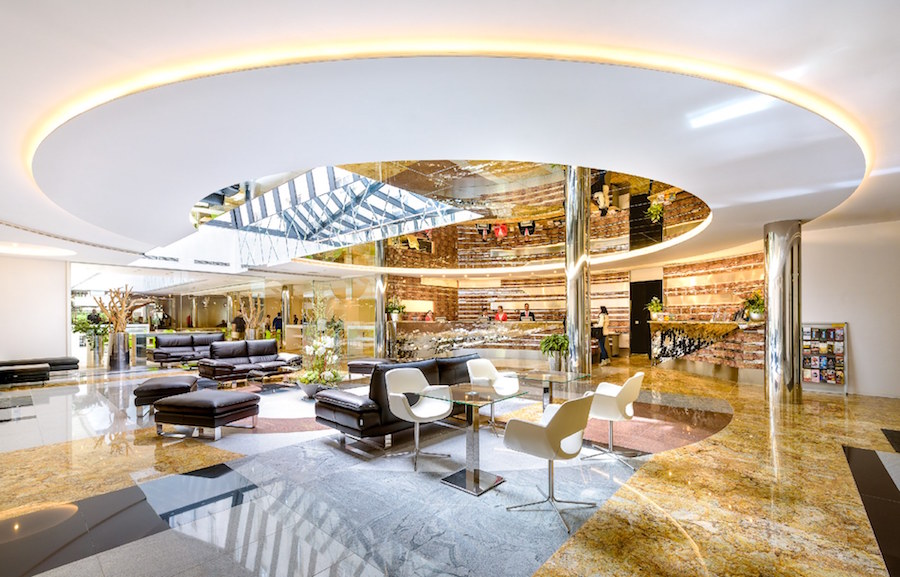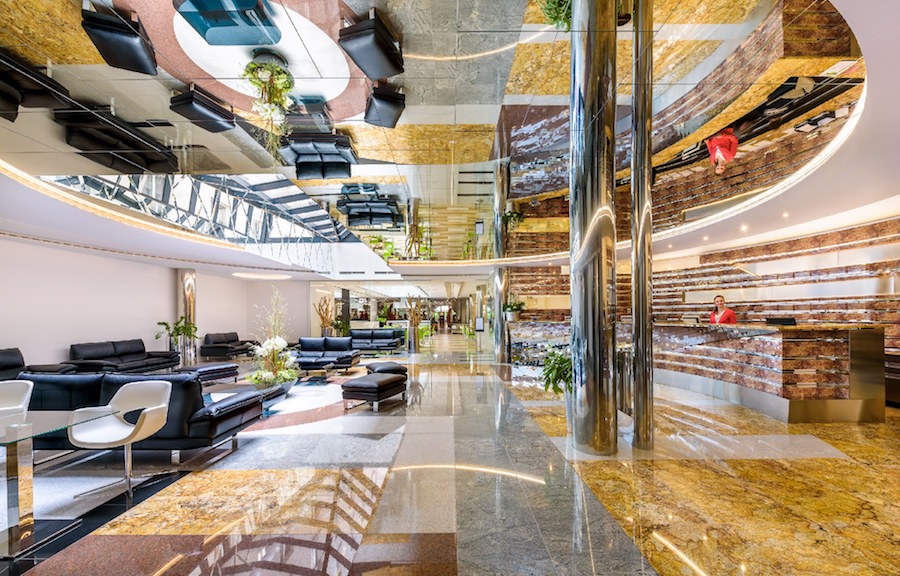 The rooms at Hotel Yasmin are as nice as the hotel common areas. Specious and comfortable, they each have a large bathroom with a stand up shower, a tub, and wide mirrors.
Hotel Yasmin is the perfect place to stay if you want to be centrally located in the heart of Prague. It is perfect for any tourists who want to travel to Prague without giving up the comfort of their American standards. They also have larger rooms which accommodate families as well.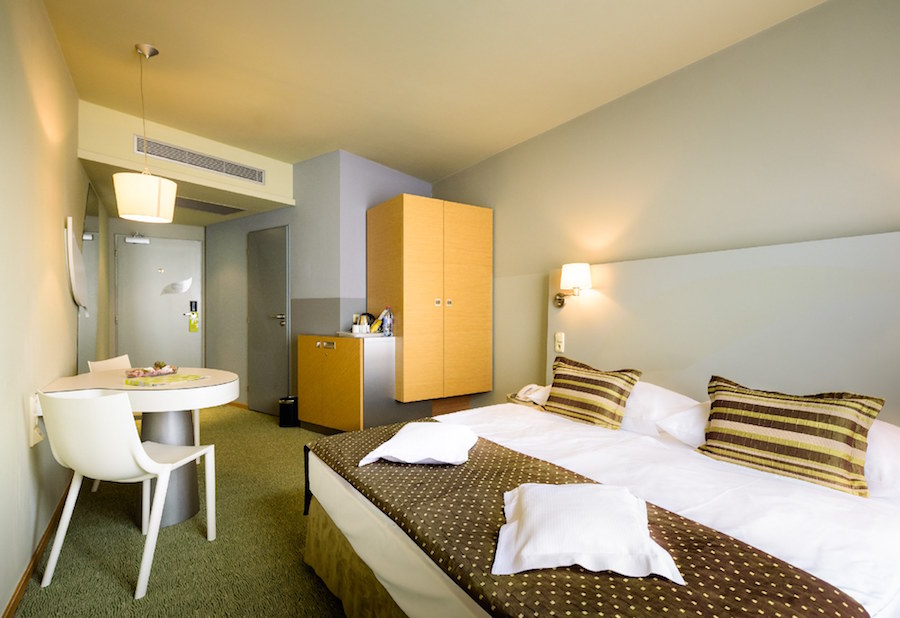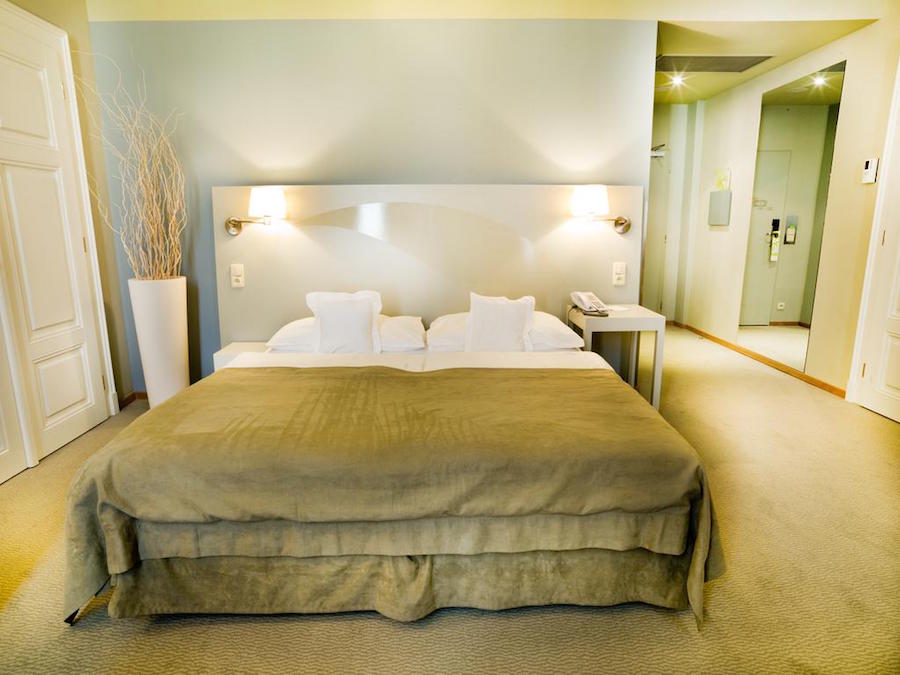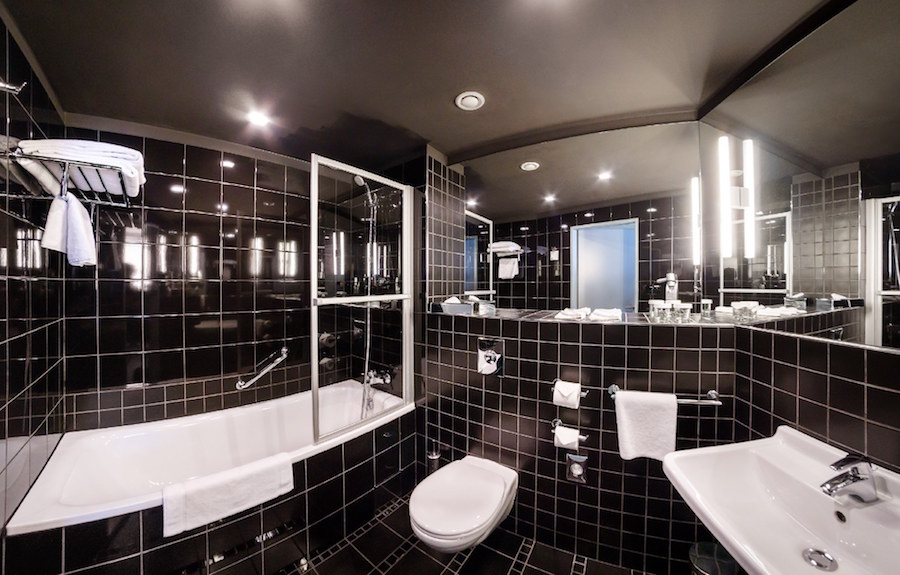 Hotel Yasmin features a delicious complimentary breakfast buffet including an assortment of both hot and cold food and beverages. Their breakfast buffet has a certain ambiance which is bright and welcoming to both Americans and Europeans alike. They have an omelet and cereal bar, many different kinds of teas, coffees, and lemonades. Hotel Yasmin also offers excellent room service with a wonderfully friendly staff.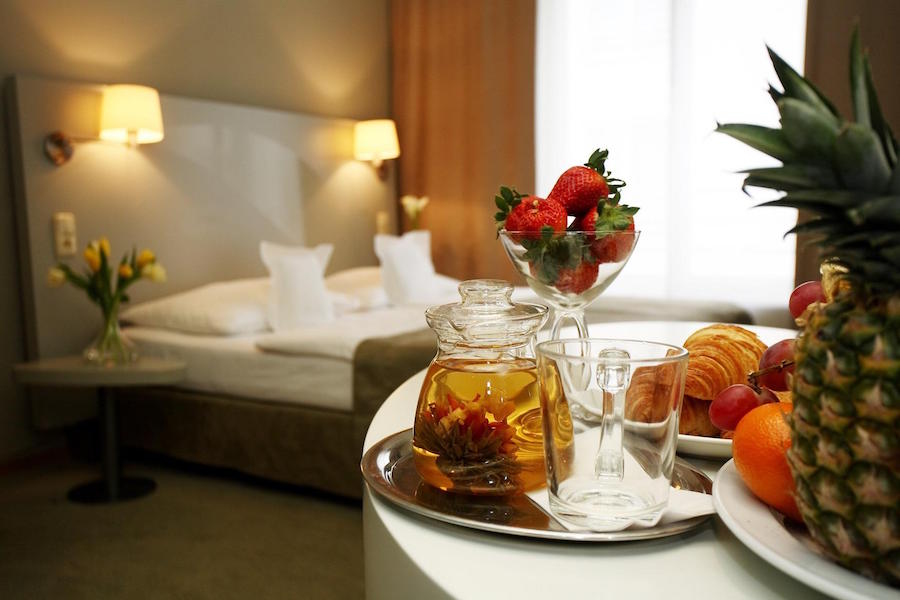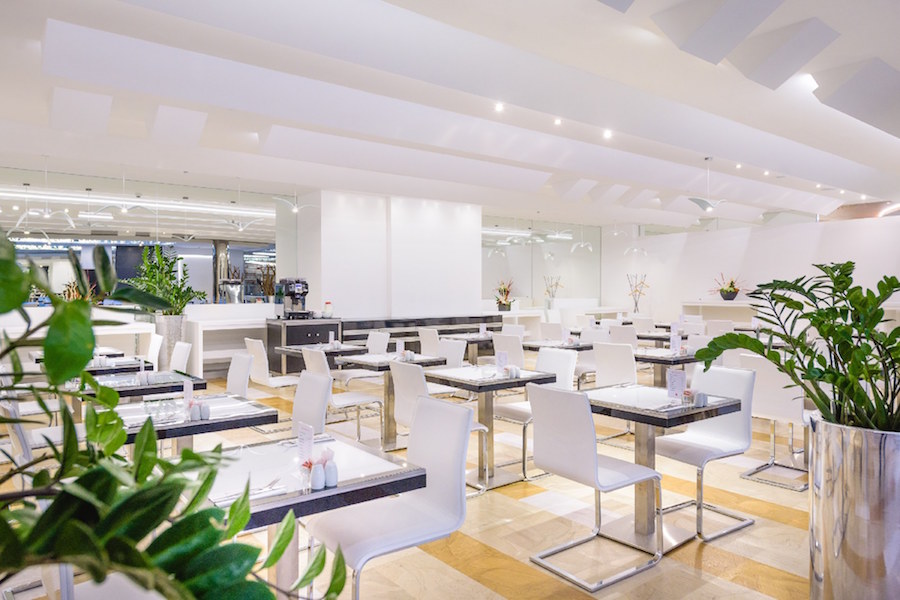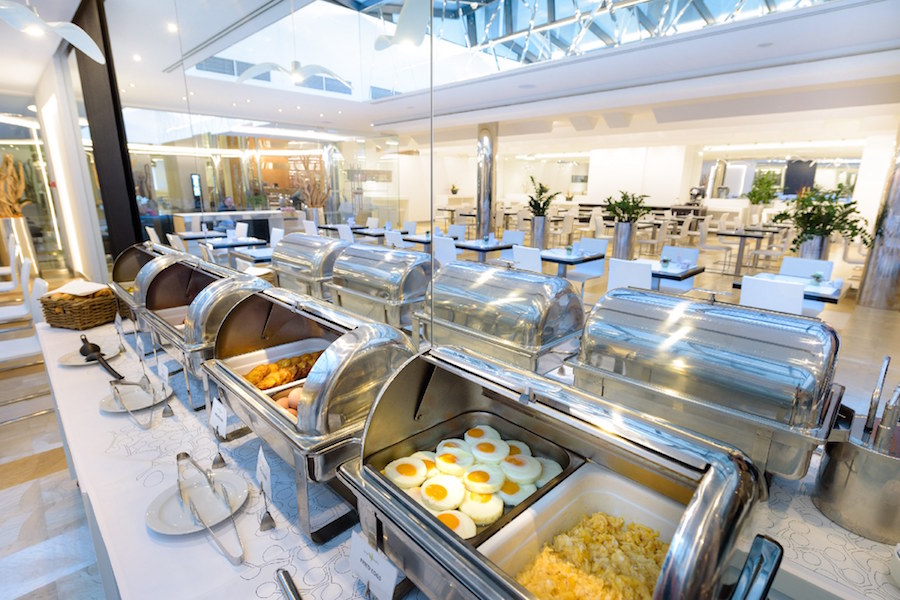 When in Prague, make sure to check out Hotel Yasmin near the Mucha Museum.
Politickych veznu 913/12,
Prague 1, 11000,
Czech Republic
If you have not already subscribed to get TresBohemes.com delivered to your inbox, please use the form below now so you never miss another post.
---
Remember, we rely solely on your donations to keep the project going.
Become a friend and get our lovely Czech postcard pack.