Perfect for romantic evenings between couples, a tour of the city for families, or a holiday treat for just about anyone! Prague's horse drawn carriage rides can be found all around the city, but the most popular spot to do this activity, especially around Christmas time is the famous Old Times Square.
During December when the big Christmas tree is set up in the Old Town Market and the air is filled with the smell of mulled wine and the sound of Czech Christmas carols you will be able to locate vendors who offer horse drawn carriage rides through the beautifully lit city.
It must be something about the night air when mixed with the Christmas spirit and hearing the sound of the horses' hooves as they echo through the cobblestone streets that immediately make you feel like you're in a old film or have been transported back in time. Such guided tours of the city are available during the day or for a quiet evening ride.
Though some Czechs don't like it and say it is just a tourist scam, nothing is better than riding on a horse drawn carriage during Christmas time at least once in your lifetime.
One of the most beautiful things you will see is what Prague looks like during the holidays and this experience will surely enchant. We've discovered that the horses are well cared for and friendly and if you have children with you, the owner may even allow them to feed their horse a carrot or apple.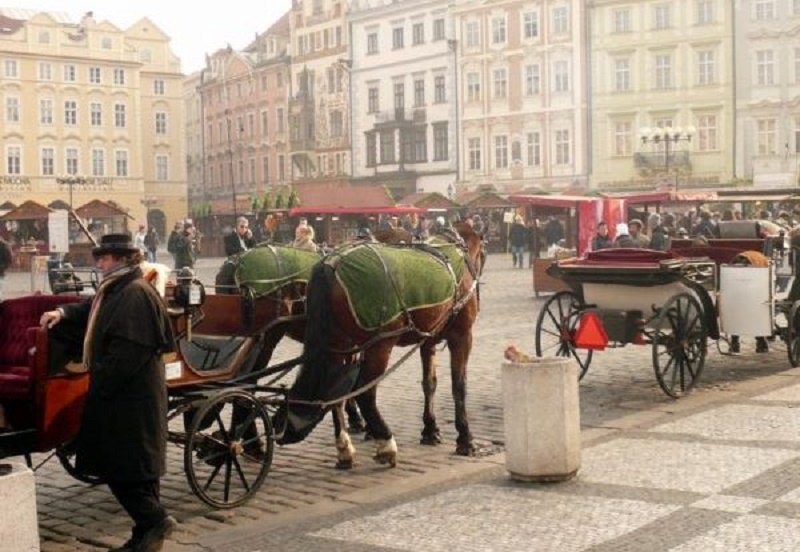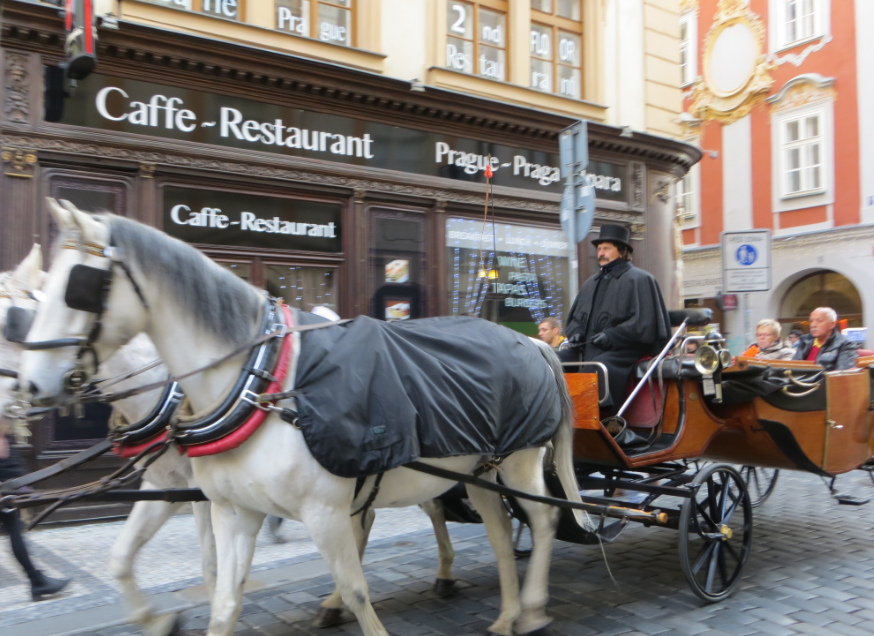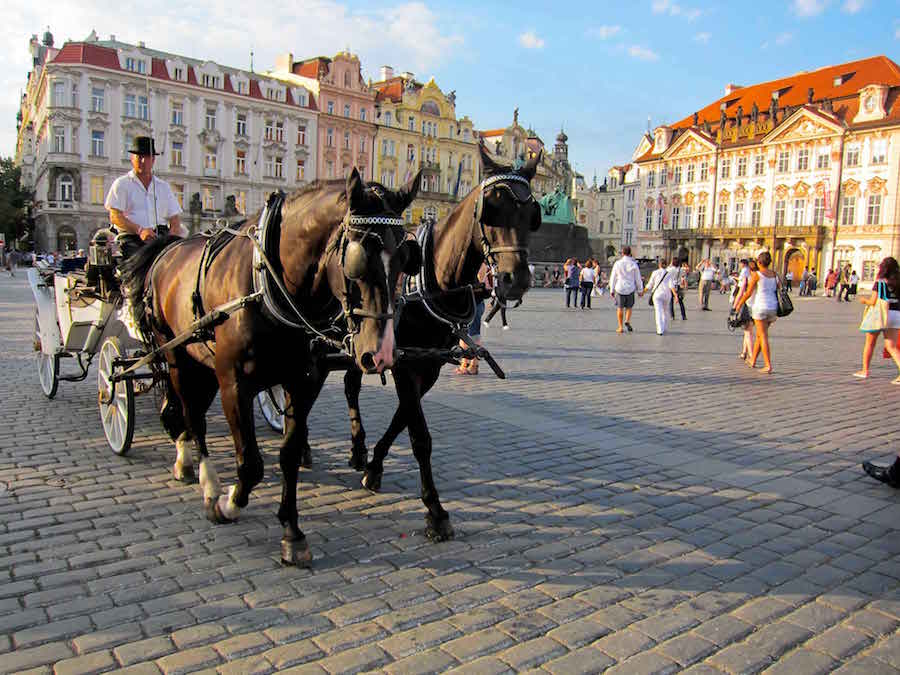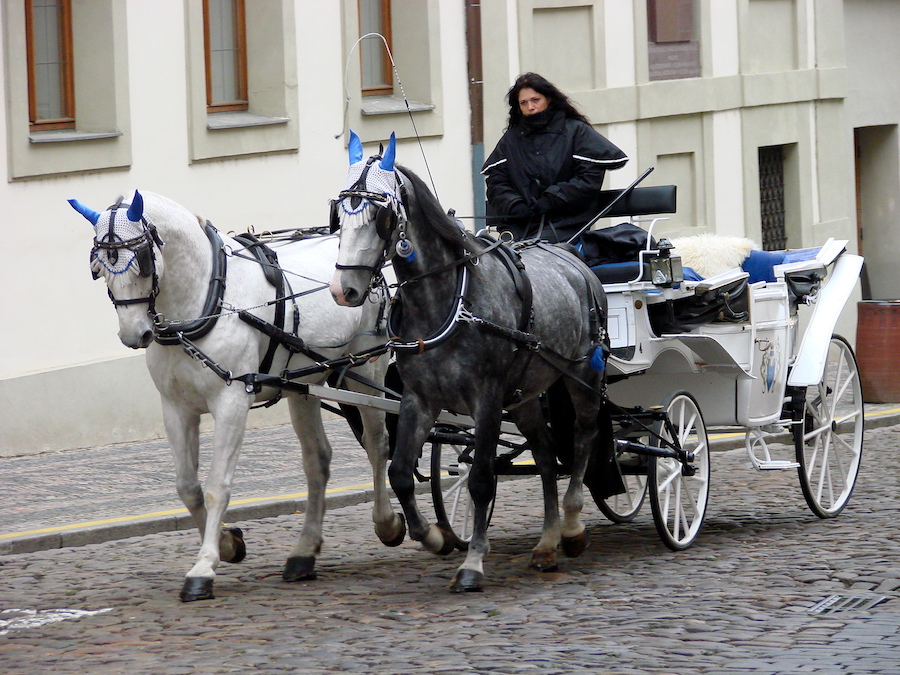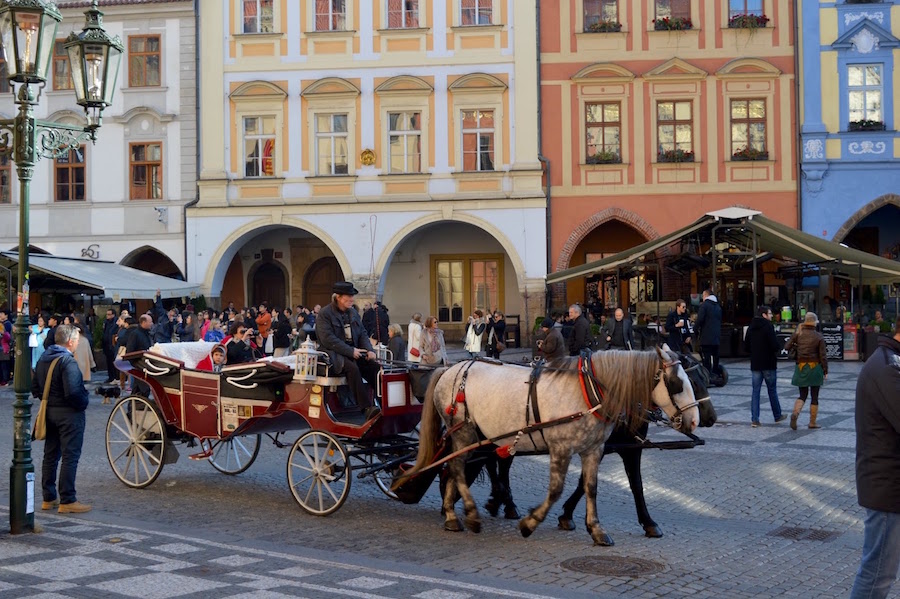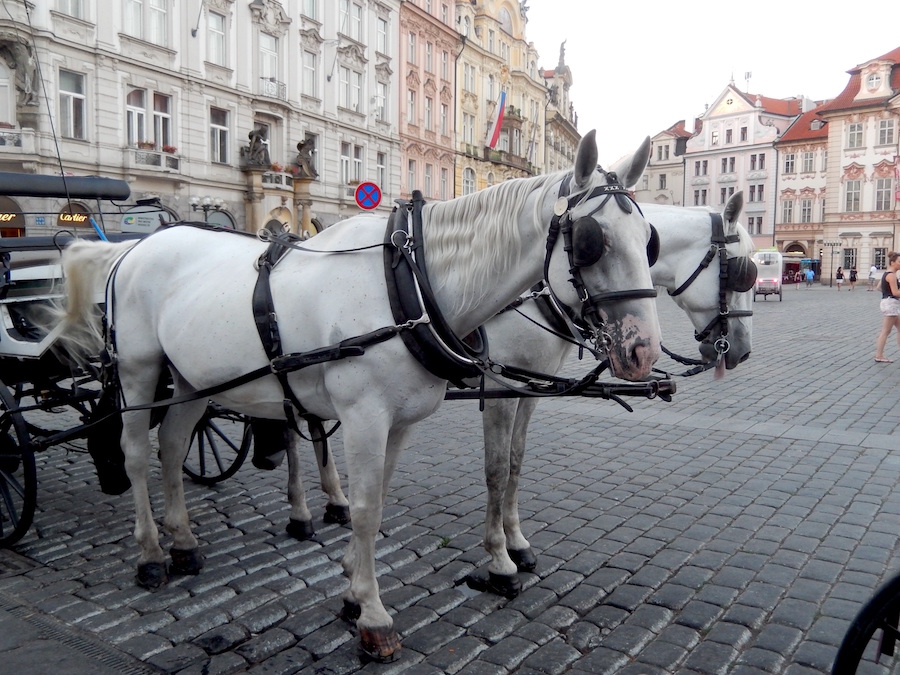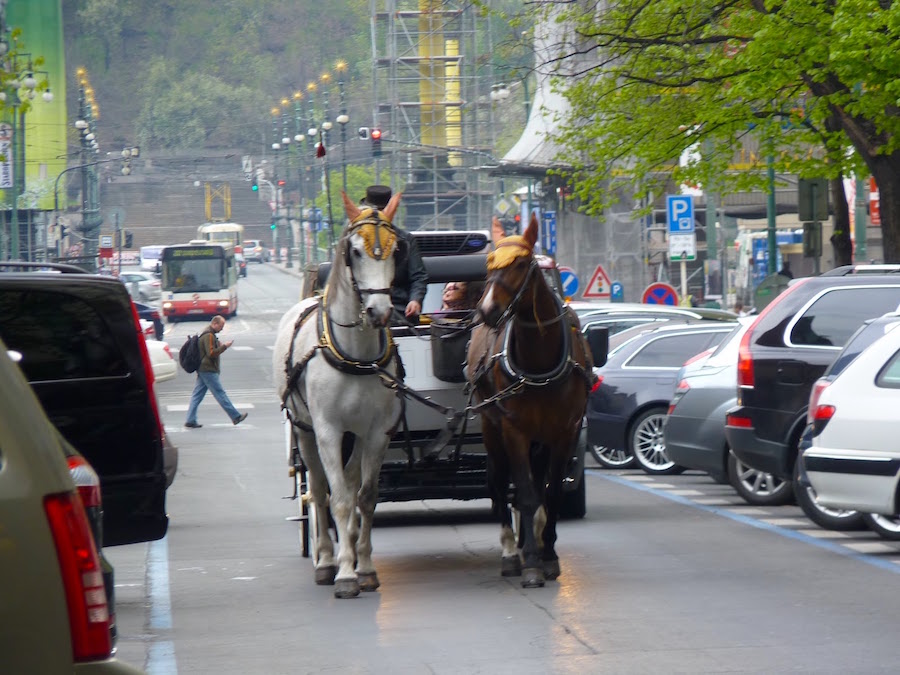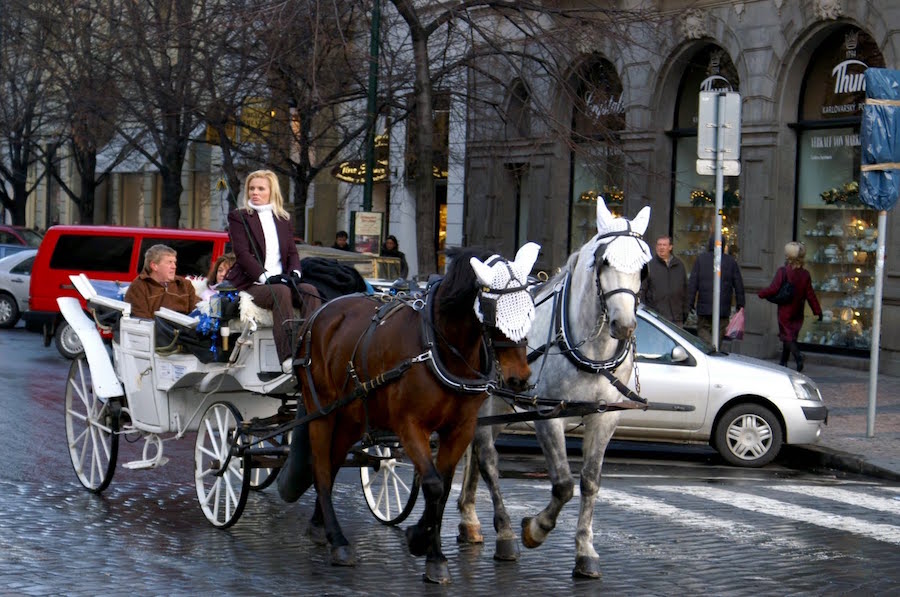 Make sure to take an enchanting ride around Prague in a classic old carriage this holiday season!
If you have not already subscribed to get TresBohemes.com delivered to your inbox, please use the form below now so you never miss another post.
---
Remember, we rely solely on your donations to keep the project going.
Become a friend and get our lovely Czech postcard pack.