Today we've made Czech style stuffed peppers (Plněné papriky) not using the usual green peppers but substituting little red and yellow peppers instead. The result was absolutely delicious!
We've used many different recipes and variations of this dish and this one is by far the easiest and one of the most tastiest. I think what makes it that was is that we cook it in a large dutch oven and we actually bake it, covered for at least 2 hours. It doesn't stick to the bottom in the oven so it's okay not to open the pot at all and this makes it really retain all of those flavors and vitamins.
Czech Style Stuffed Peppers (Stuffed Green Peppers in the Cookbook, page 93)
Ingredients
8 large green peppers
6 Tbsp. butter
1 large yellow onion, diced
1 1/2 pounds ground beef (or pork)
salt to taste
black pepper to taste
1 cup uncooked rice
1 gallon tomato juice
3-4 crushed garlic cloves (optional)
Directions
Wash the peppers thoroughly. Make a circular incision around the stem and remove it. Once stem has been removed, remove seeds, and rinse the inside of the pepper. Discard seeds and stems and set peppers aside. In a skillet over medium heat, melt the butter and saute the onion until translucent. In a large mixing bowl, combine the onion and butter mixture with the ground beef and mix well by hand. Sprinkle in salt and pepper to taste. Slowly pour in the rice, while mixing by hand. Mix thoroughly. Stuff the meat and rice mixture into the peppers. Coat the bottom of two large pots with a little oil. Place the stuffed peppers into the pots leaving a 2 inch space at the top of the pot. Add garlic to tomato juice and pour over peppers until covered. If there is leftover meat mixture, form into balls and add to the tomato juice. Heat on low for 2 to 3 hours. Stir every 20 to 45 minutes. Juice will reduce to a thick sauce. You can tell the peppers are done when they are splitting at the sides.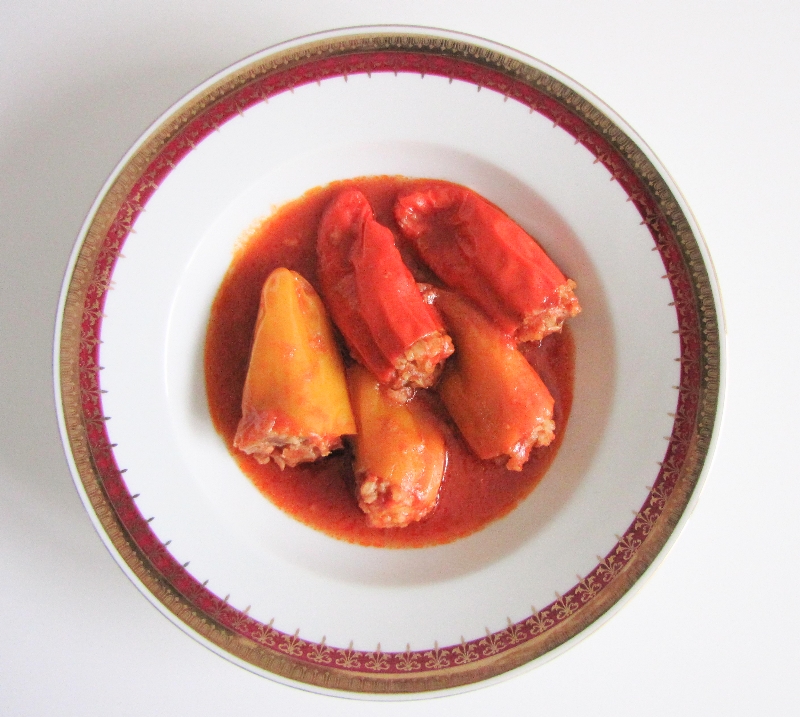 This recipe is straight out of our copy of A Taste of Czech Tradition which is available at the Czech Heritage Club.
We suggest you order yourself a copy and if you missed the review we posted, make sure to read it here. We'd be happy if you let them know we sent you!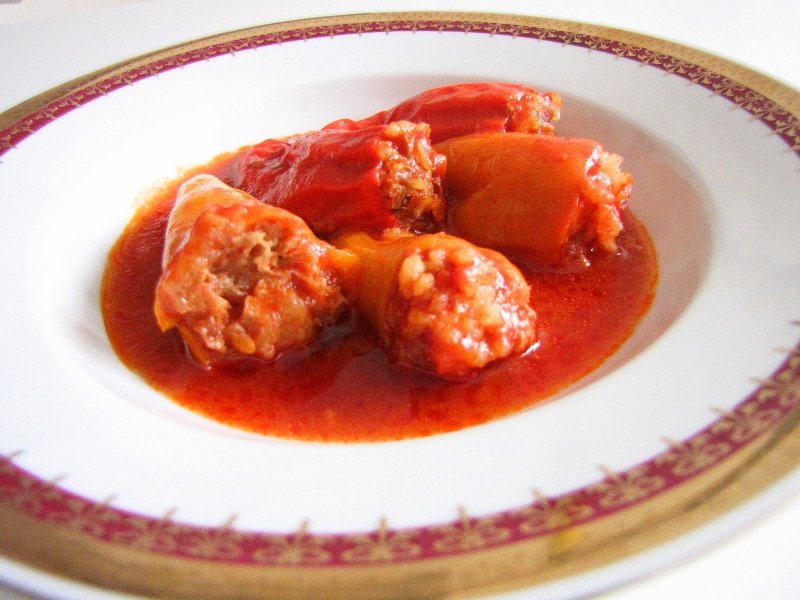 We don't eat beef, so we've made this with pork, turkey and ground chicken. Our favorite is to use 1 package pork and 1 package turkey. We also substitute duck fat for the butter when cooking the onions and we found that the large bottle of tomato juice at the market is sufficient. When making it this time, we decided to do something even better – we bypassed the green bell peppers and instead bought the little package of mini-bell peppers in yellow and orange.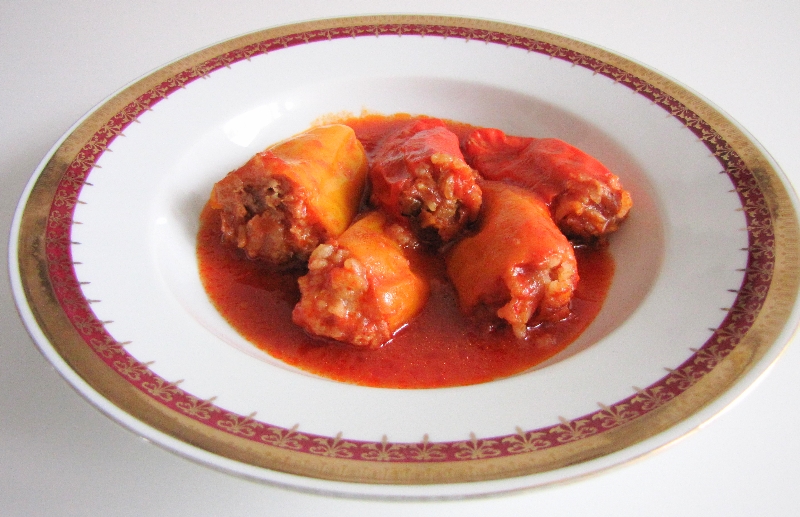 They are sweeter and we just love the flavor. We also sometimes make these using the longer Cubanelle peppers too.
As with every recipe – don't worry if you don't have the exact ingredients. Cooking a delicious meal is like everything else, the magic happens in the journey. The result was delicious.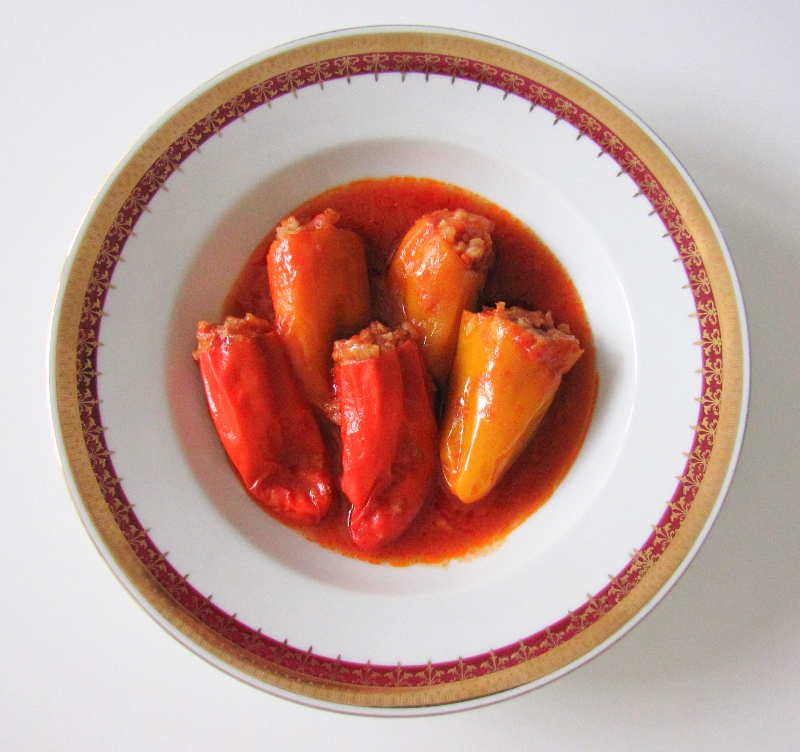 Dobrou Chut!
Thank you in advance for your support…
We know that you could spend hours, days, weeks and months finding some of this information yourselves – but at this website, we curate the best of what we find for you and place it easily and conveniently into one place. Please take a moment today to recognize our efforts and make a donation towards the operational costs of this site – your support keeps the site alive and keeps us searching for the best of our heritage to bring to you.


Remember, we rely solely on your donations to keep the project going.
We appreciate you more than you know!
If you have not already subscribed to get TresBohemes.com delivered to your inbox, please use the form below now so you never miss another post.