Today we are looking at the beautiful hand painted pieces of Bohemian enameled glass – 1700s to 1800s. The glass then was non-leaded and the painted details are in vitreous enamel, also known as porcelain enamel.
This kind of enamel was used to decorate glass vessels since the Roman period, and there is evidence of this as early as the late Republican and early Imperial periods in the Levant, Egypt, Britain and around the Black Sea. Enamel powder could be produced in two ways, either by powdering colored glass, or by mixing colorless glass powder with pigments such as a metallic oxide.
Designs were either painted freehand or over the top of outline incisions, and the technique probably originated in metalworking. Once painted, enameled glass vessels needed to be fired at a temperature high enough to melt the applied powder, but low enough that the vessel itself was not melted.
In European art history, enamel was at its most important in the Middle Ages, beginning with the Late Romans and then the Byzantines, who began to use cloisonné enamel in imitation of cloisonné inlays of precious stones. The Byzantines then began to use cloisonné more freely to create images; this was also copied in Western Europe. The champlevé technique was considerably easier and very widely practiced in the Romanesque period. In Gothic art the finest work is in basse-taille and ronde-bosse techniques, but cheaper champlevé works continued to be produced in large numbers for a wider market.
Vitreous enamel has many excellent properties: it is smooth, hard, chemically resistant, durable, scratch resistant, has long-lasting color fastness, is easy to clean, and cannot burn.
Remember, this enamel is glass, not paint, so we can see why these museum pieces have lasted so long.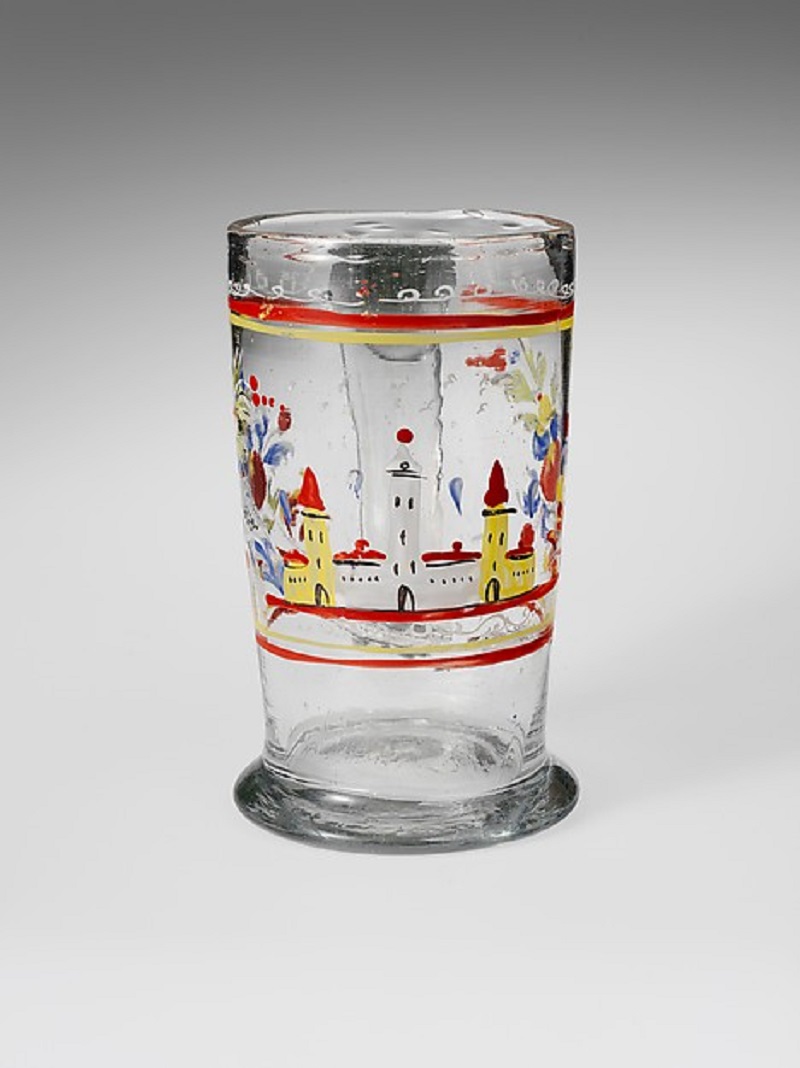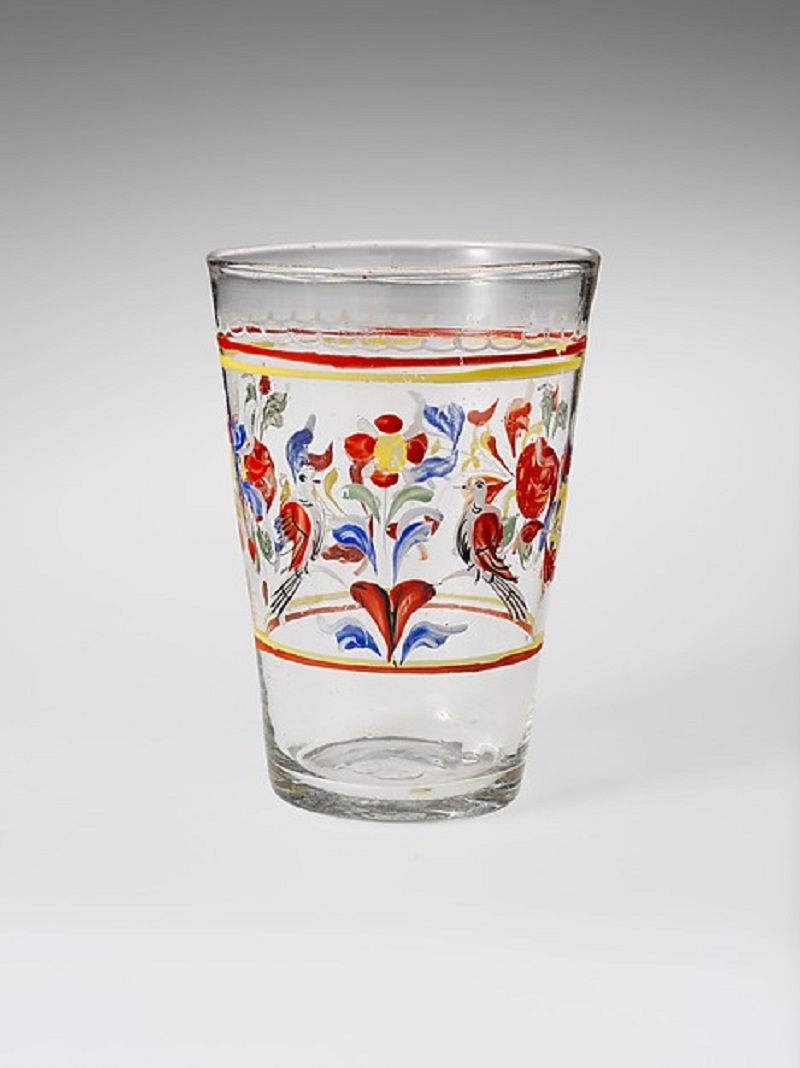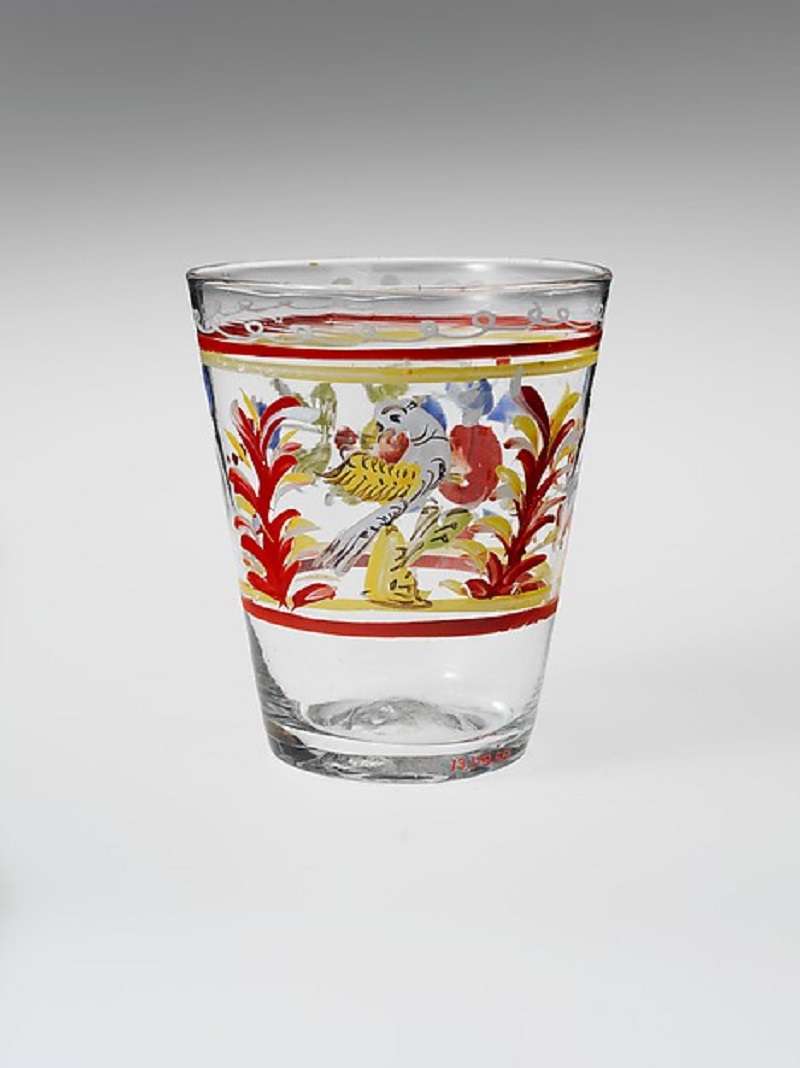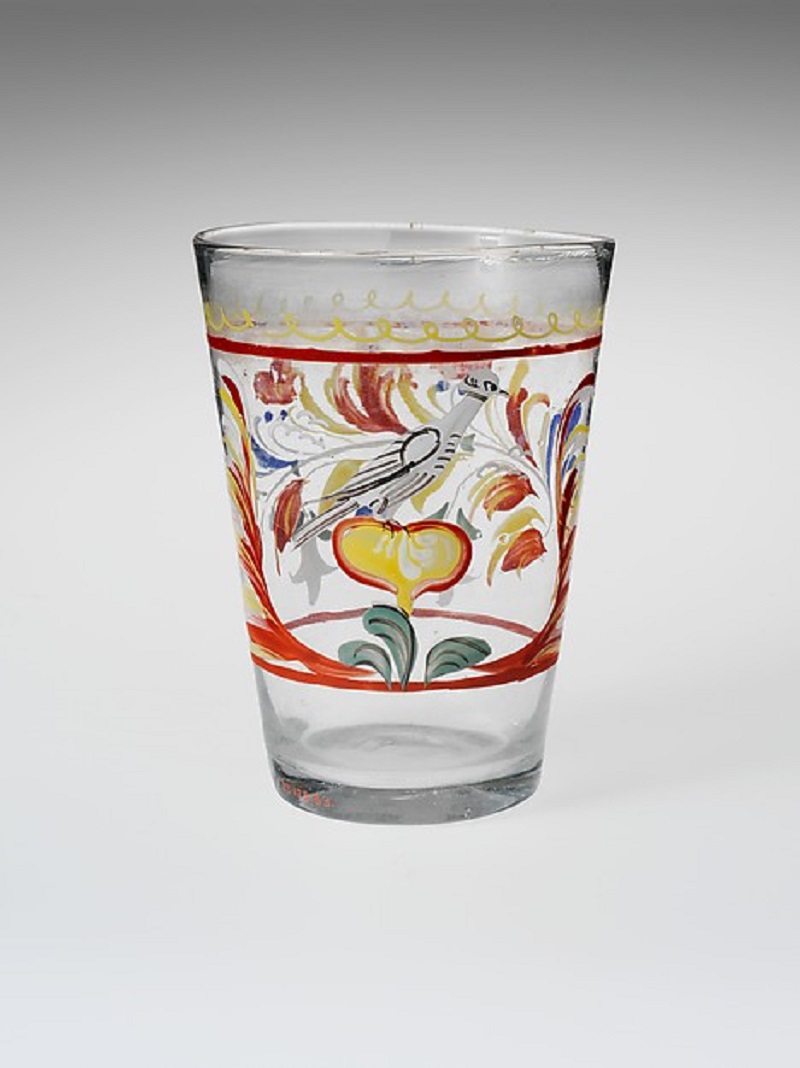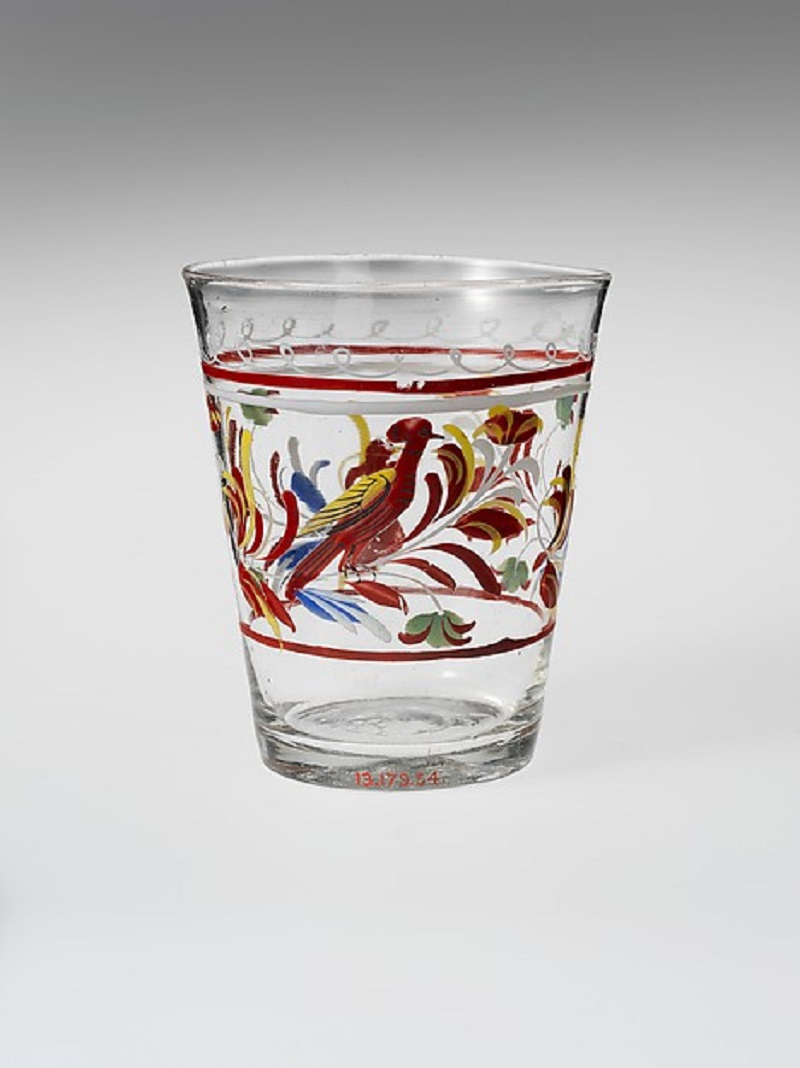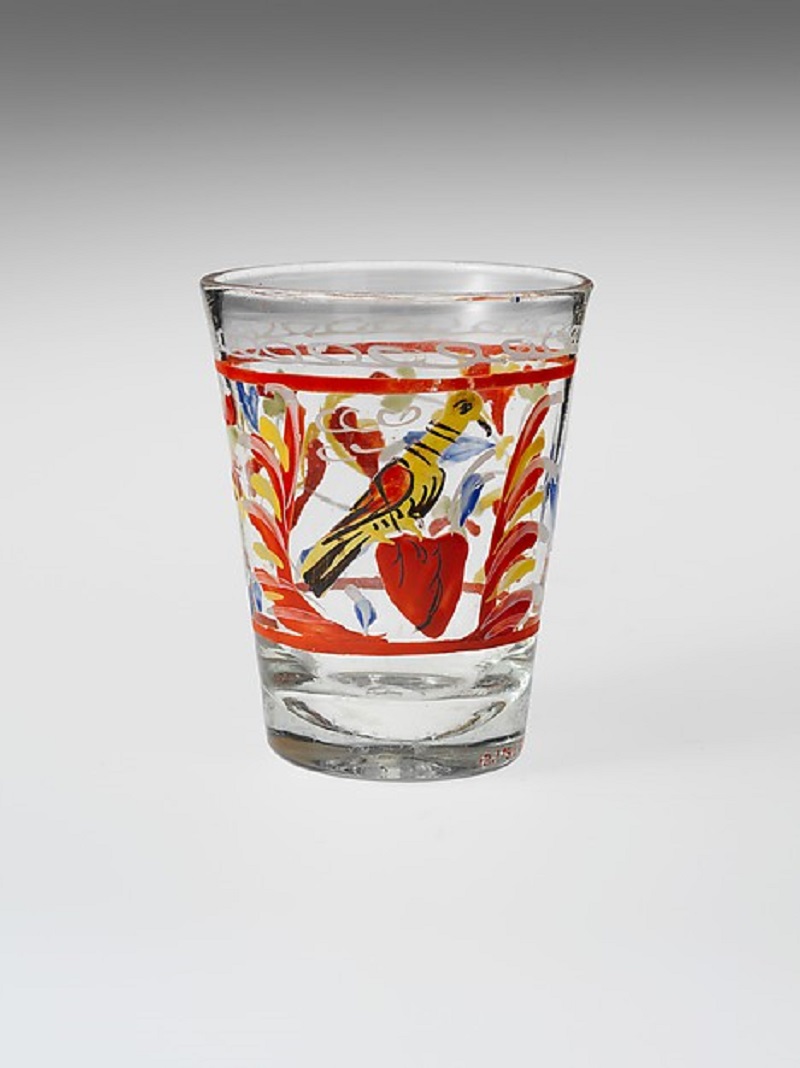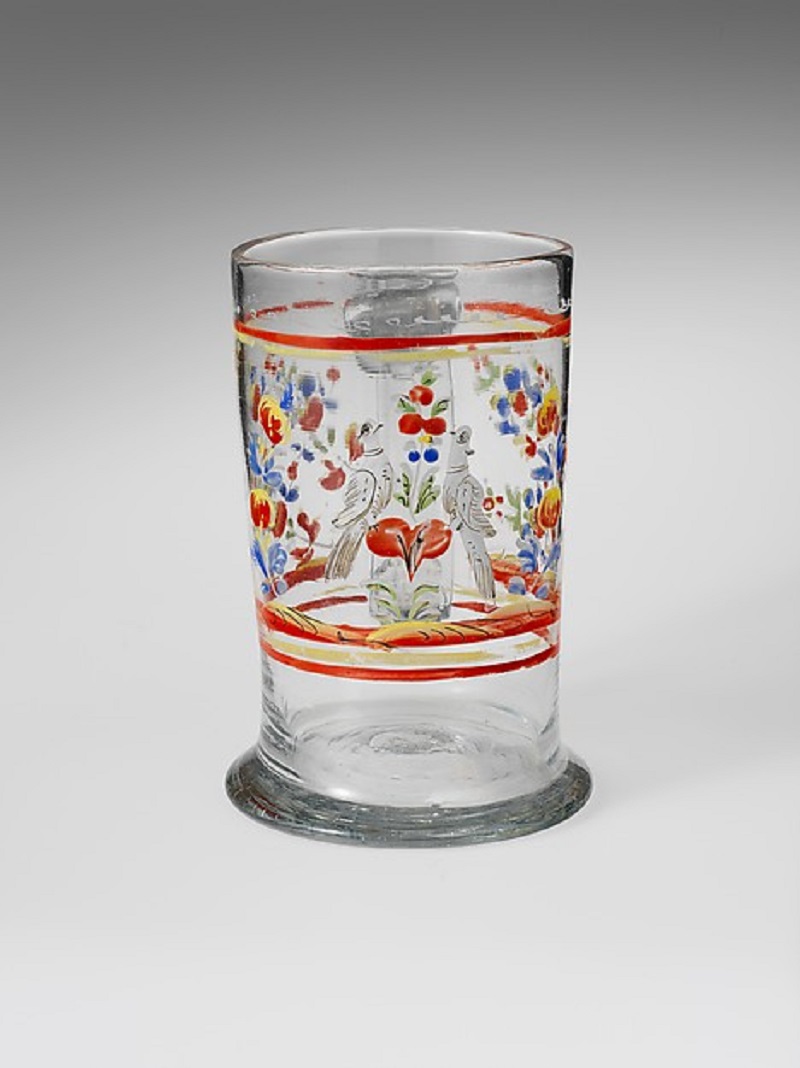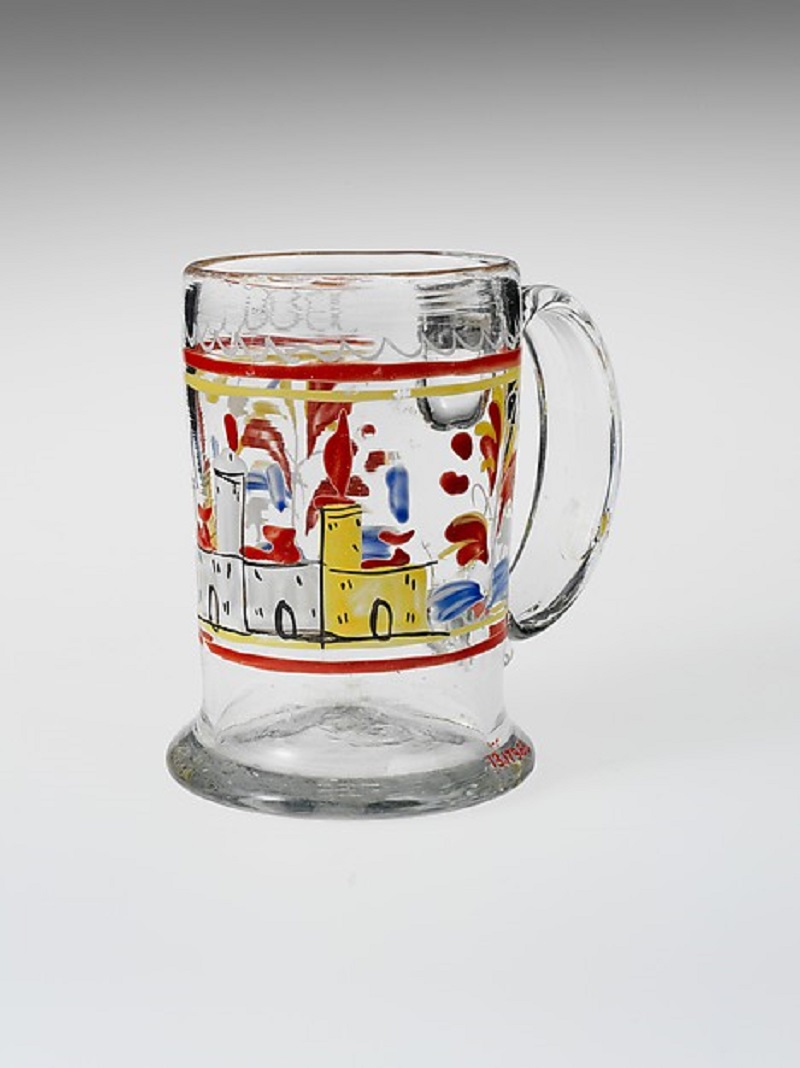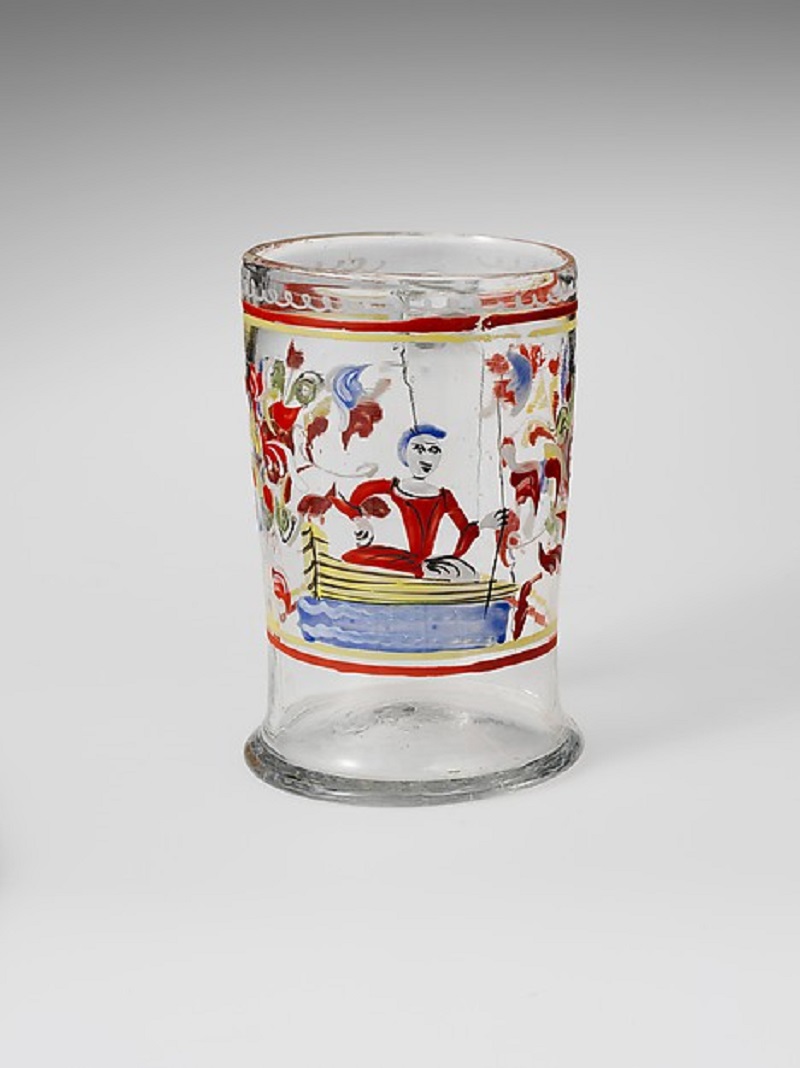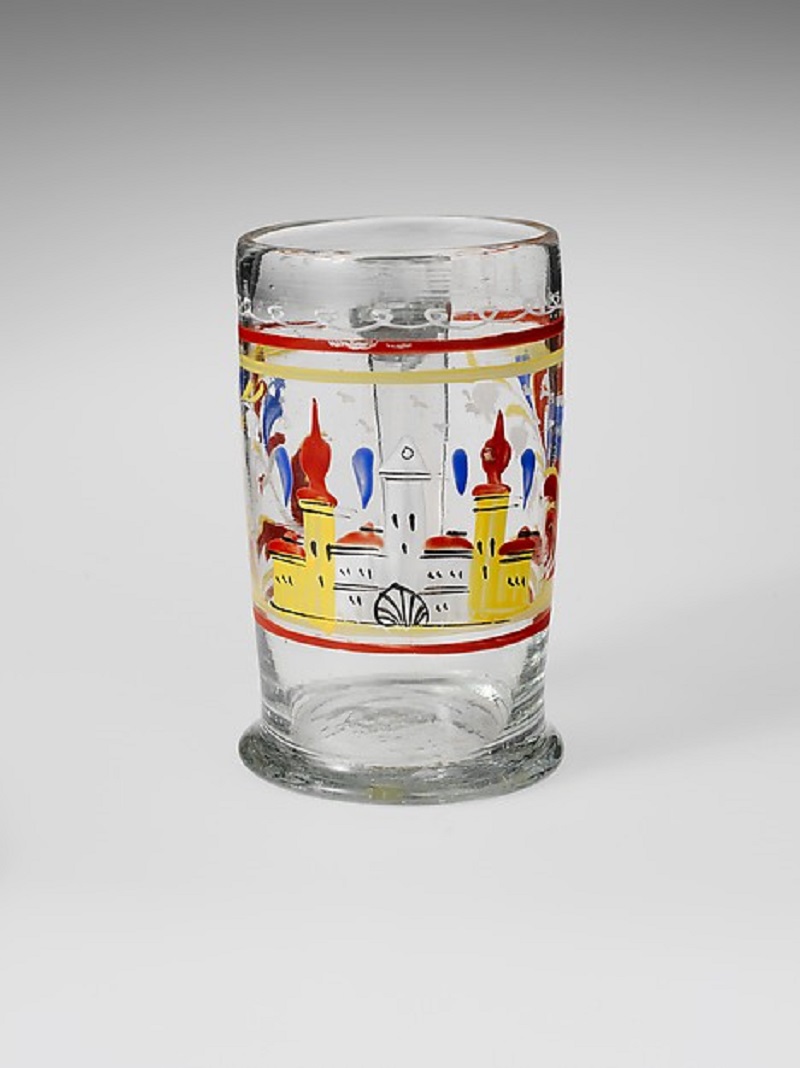 What you see below are examples of flasks (brandy bottle) another kind of drinking vessel painted with folk images. These are from the 1800s.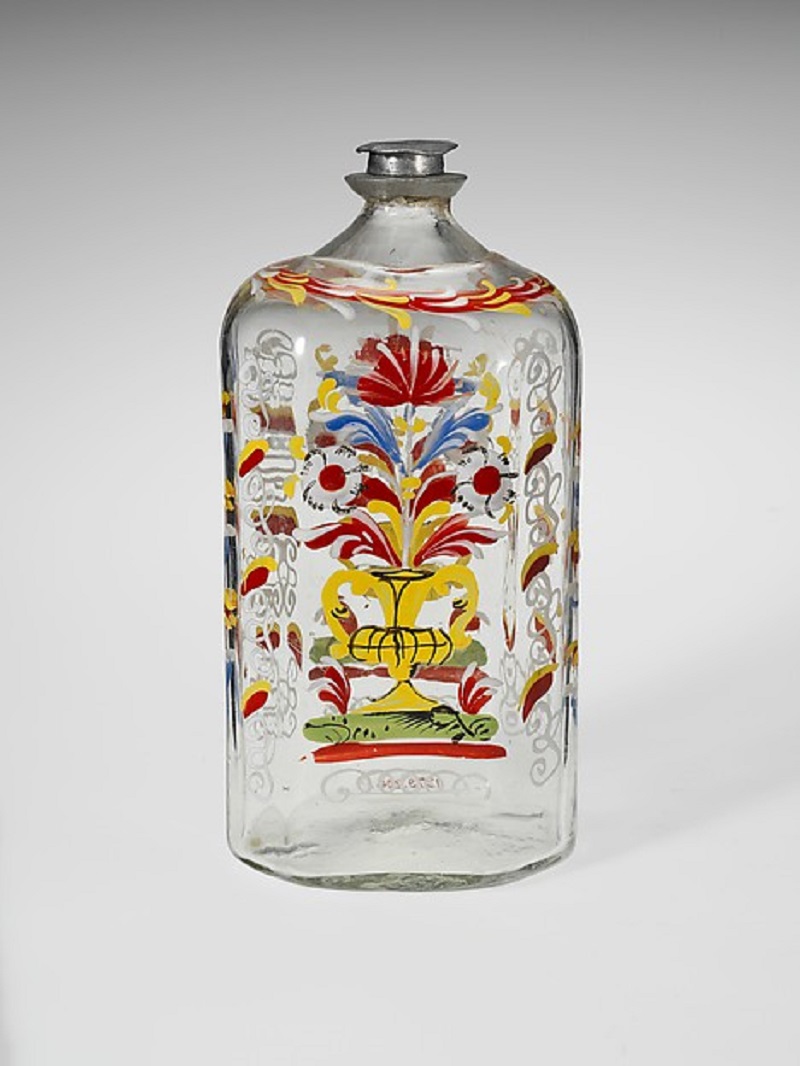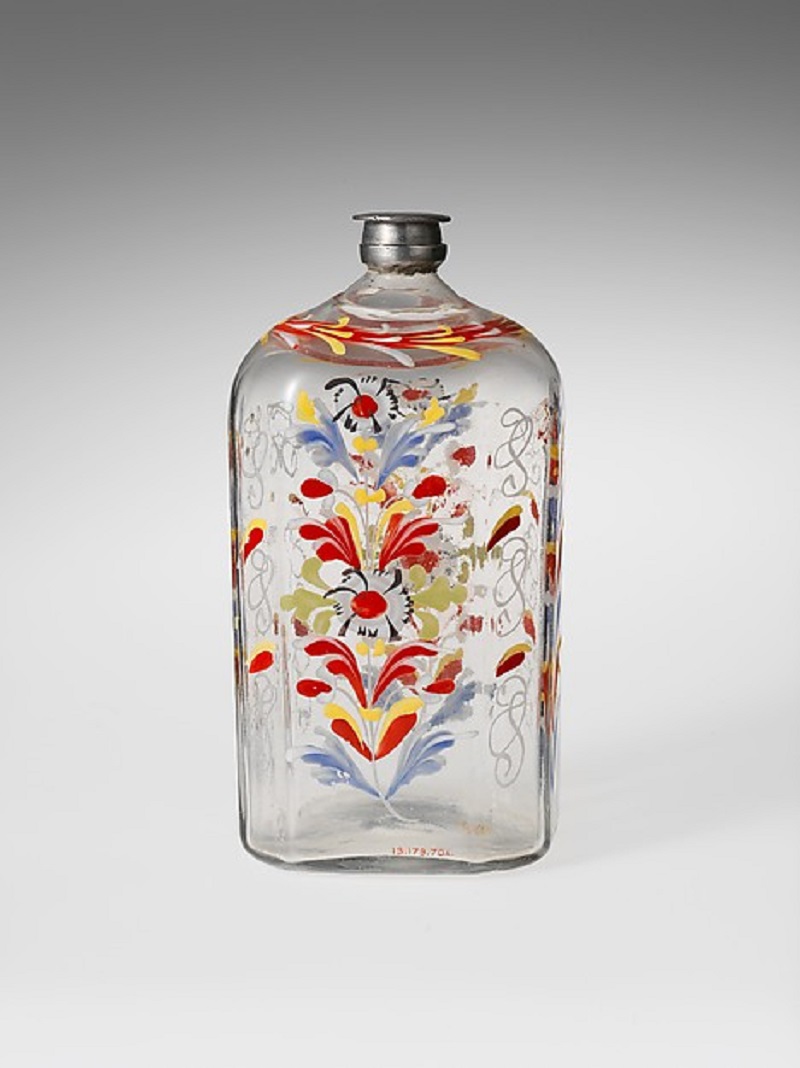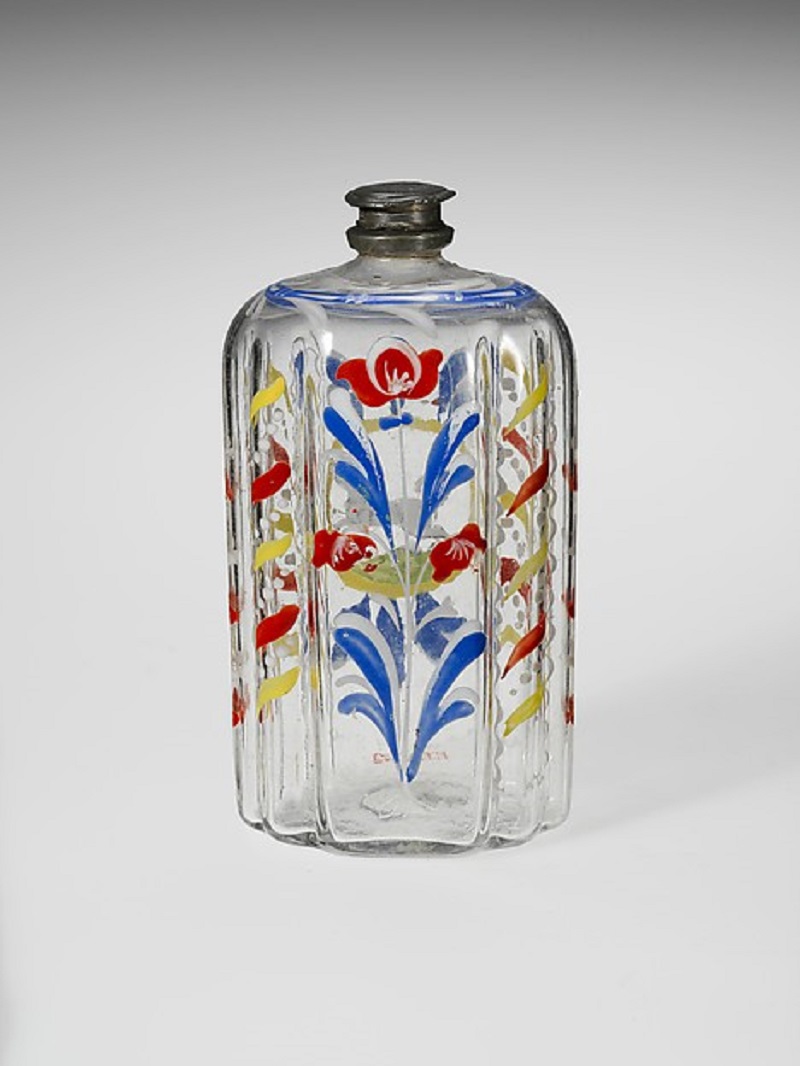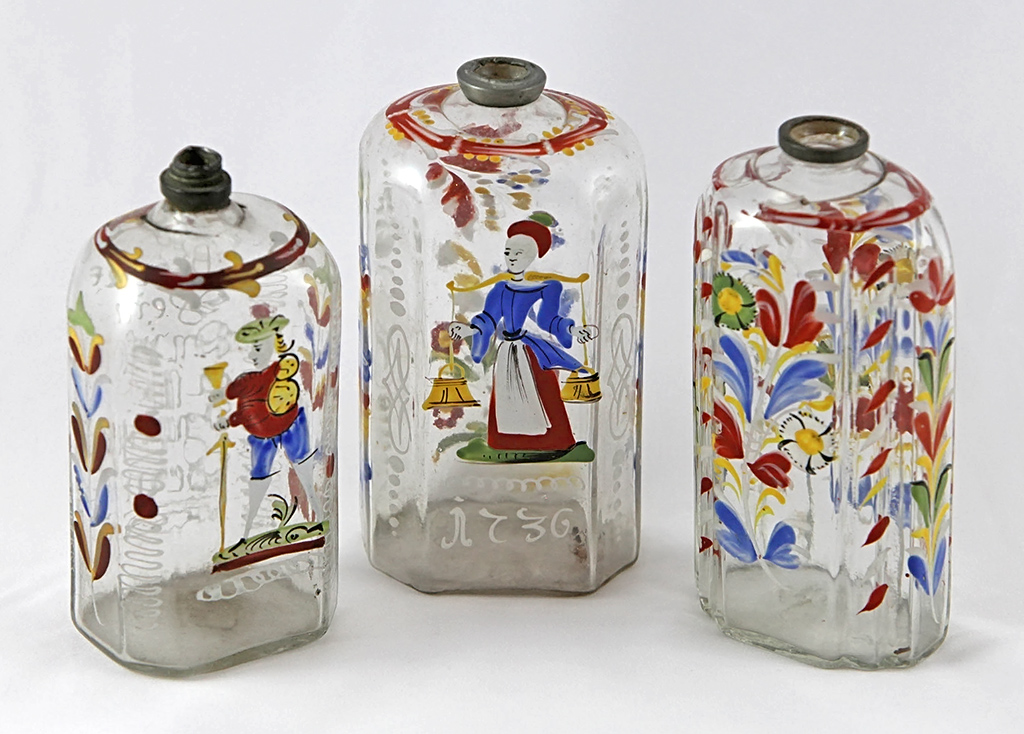 While these are absolutely gorgeous and we'd love to get our hands on some original ones – museum pieces, Bohemian glass remains beautiful even today. Below are some gift ideas:
Thank you in advance for your support…
We know that you could spend hours, days, weeks and months finding some of this information yourselves – but at this website, we curate the best of what we find for you and place it easily and conveniently into one place. Please take a moment today to recognize our efforts and make a donation towards the operational costs of this site – your support keeps the site alive and keeps us searching for the best of our heritage to bring to you.


Remember, we rely solely on your donations to keep the project going.
We appreciate you more than you know!
If you have not already subscribed to get TresBohemes.com delivered to your inbox, please use the form below now so you never miss another post.