Mushrooms with scrambled eggs is a Czech favorite. There, it is known as Houbová smaženice s vejci. It's been around as long as the forests have and I imagine it's been a main course for many peasants who were lucky enough to have a chicken and to live close to the forest border…
It's not the prettiest of dishes and I cannot say that it always turns out the same, because it doesn't. Each mushroom or combination of mushrooms brings a unique and different taste, but most Czechs agree that the taste is delicious.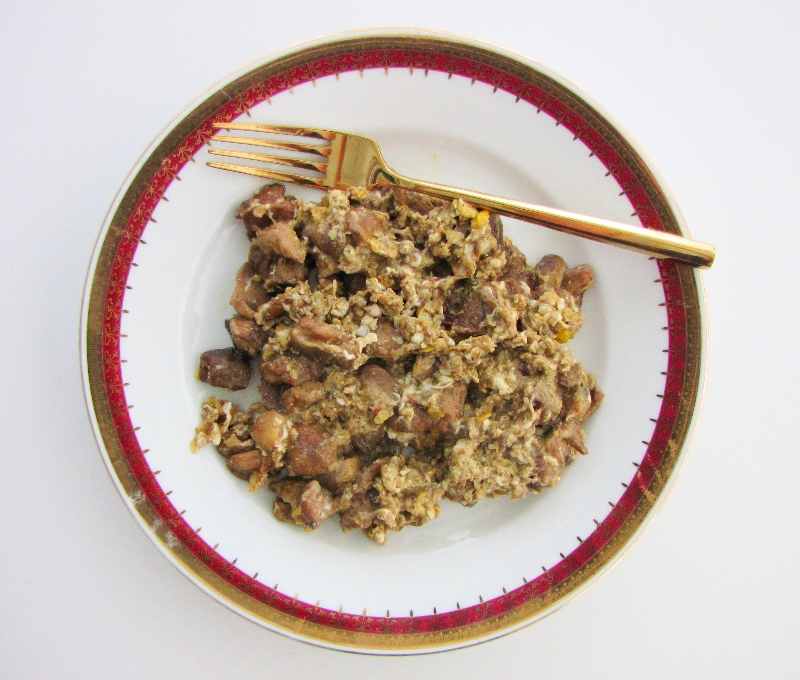 We made this batch with frozen European mushrooms we got at a local Russian market and the moment we opened the bag, we knew we had "the real thing" in terms of mushrooms. The little white or brown American grocery store mushrooms are not the best choice for this dish as they do not have the aroma or flavor of forest mushrooms.
We used about 2 cups mushrooms, 1 very small onion (chopped), 3-5 eggs, 1 crushed garlic clove, a Tbsp of butter (Czech lard or saldo is better), 1/2 tsp. ground caraway seeds and salt and pepper to taste.
How many eggs depends on how you like it. Do you like eggs with mushrooms or mushrooms with eggs? It's really a personal taste choice.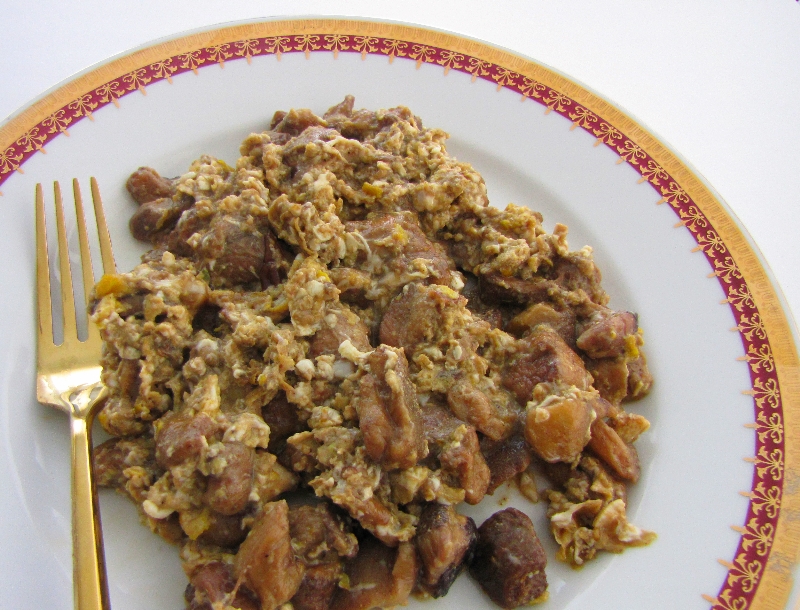 Heat the butter in the skillet and add the chopped onion and cook for about 5-6 minutes or until they are clear. Add the mushrooms and saute until they begin to soften, just a couple of minutes. Add garlic and seasonings and stir. Break the eggs over the pan and immediately begin scrambling, stirring constantly until cooked.
Note: If you want a "cleaner looking" dish, you can pre-scramble the eggs in a small bowl and then pour over the mushrooms.
Best if served with topinka which is a garlic toast Czech style.
Dobrou Chut!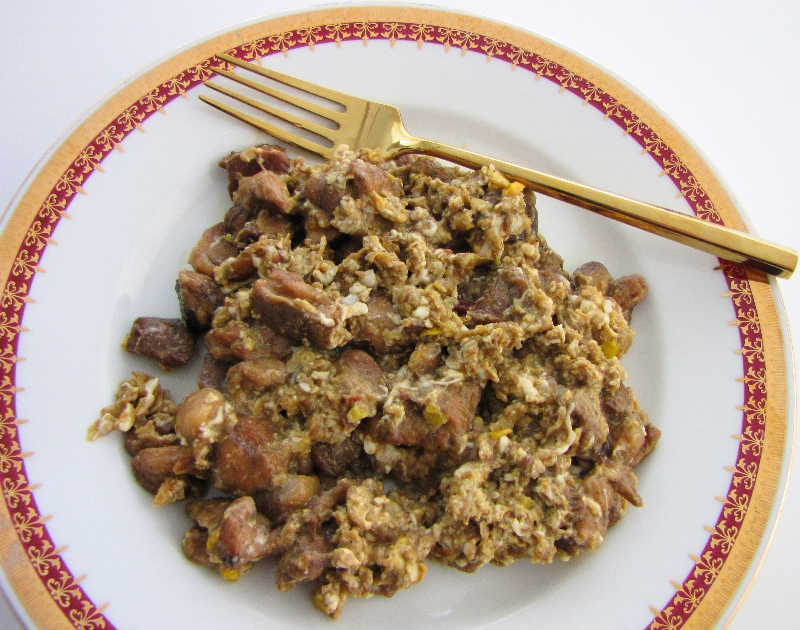 If you have not already subscribed to get TresBohemes.com delivered to your inbox, please use the form below now so you never miss another post.
---
Remember, we rely solely on your donations to keep the project going.
Become a friend and get our lovely Czech postcard pack.