For The Girls
It's almost Valentine's Day and the stores are filled with busy men and women searching for last minute gifts through aisles for clothes, accessories, and cards for their significant other. In case you were a little late on your Valentine's Day shopping here are a couple ideas of what to get your lady.
Kate Moss By Mario Testino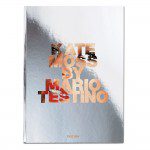 Kiss me, Kate! Mario Testino's tribute to his greatest muse. This coffee table book is definitely a collectors item and one that all women who love the fashion industry would die for. Kate Moss is a icon all around the world, known for her timeless beauty, and Mario Testino for his breathtaking photographs. 230 pages make such a great gift. Shop Here!
Harry Winston Dimond Necklace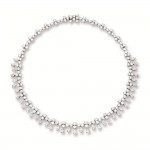 The phrase "diamonds are a girl's best friend" is not a lie. Marilyn Monroe coined it in her film Gentlemen Prefer Blondes singing about women's love for diamonds. It's not only there that you will here women expressing their love for jewels. This Harry Winston Necklace may be pricey but is worth the buy. Wait till you see her face when she opens it. Shop Here!
Saint Laurent Classic Sandal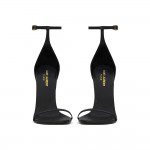 You can never go wrong with a simple black or camel colored sandal. Wearable with every outfit, this will not only show her you care, but also show time and effort picking out just the right ones. Easy for those of you who don't want to get your lady something too flashy but still want her to feel dainty and sweet. Great for the simple dresser. Shop Here!
Coco Mademoiselle By Chanel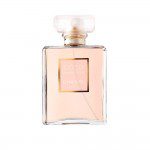 Giving your woman a scent is not only romantic and personalized, it also shows her that you are still interested in her. This specific perfume is sexy but still girly with hints of jasmine, rose, and musk. It can be worn all year round and is perfect for day and night. All you need is a light spray and the luxurious scent last all day. Make her smile. Shop Here!
Hermes Avalon H Blanket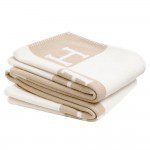 This gift if great for women because they can use it as decor in their house by day, and for cuddling up to you on cold nights. Soft and plush, there are many color options depending on her decor but this sand and cream colored one is just classic. You can't go wrong with a blanket cause it can be used forever and every time she uses it she will think of you. Shop Here!
So there you are, five last minute ideas for your woman to make her feel special this Valentine's Day.
(And for those of you spending Valentine's Day alone, doesn't mean you should feel bad about yourself or go without a special treat, so go ahead and go to the store and buy yourself something special!)
If you have not already subscribed to get TresBohemes.com delivered to your inbox, please use the form below now so you never miss another post.
---
Remember, we rely solely on your donations to keep the project going.
Become a friend and get our lovely Czech postcard pack.