Growing up I loved a little woodsman named Loupežník Rumcajs. (Rumcajs the Little Bandit of the Forest). He's a fairytale character of many bedtime stories of Czech children. He starts out as a cobbler in the city of Jičin but he insults the mayor Humpál by making shoes that do not fit properly so he is exiled to the Řáholce forest where he becomes a bandit.
Wearing a tall red hat and dressed in shabby and rundown clothing, his shoes are a pleasure. Rumcajs is known for his seriously unkempt beard, in which bees nest in the forest. He lights himself a fire by flicking his fingernails together and he force feeds his gun with acorns and he is a little man of great strength. His best friend in the forest is a deer.
Later in the story, a girl from Jičín named Manka joins him. They have a son named Cipísek and many adventures ensue. Rumcajs is undoubtedly the most famous Jičín hero, and though he's a bandit (robber) think of Robin Hood – the people's hero.
Those who grew up on these stories will immediately recognize the images…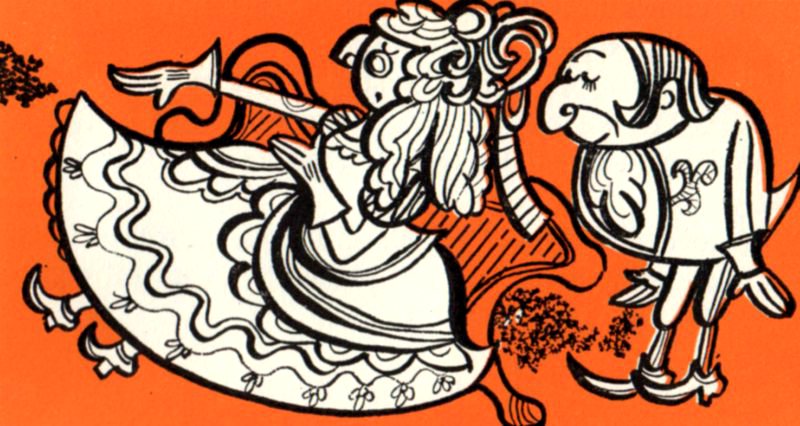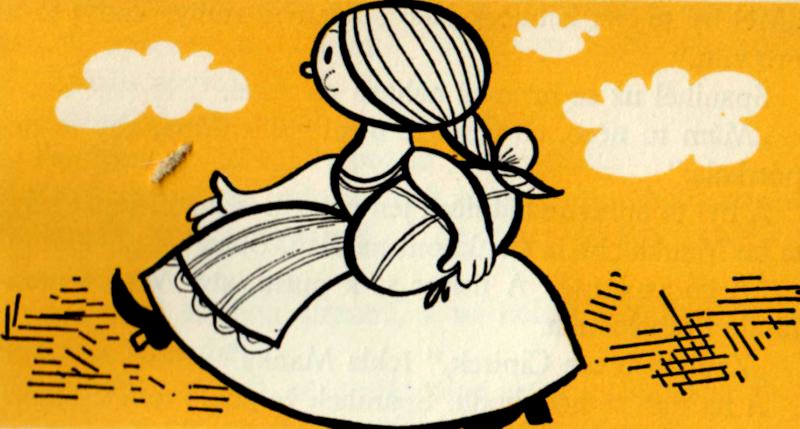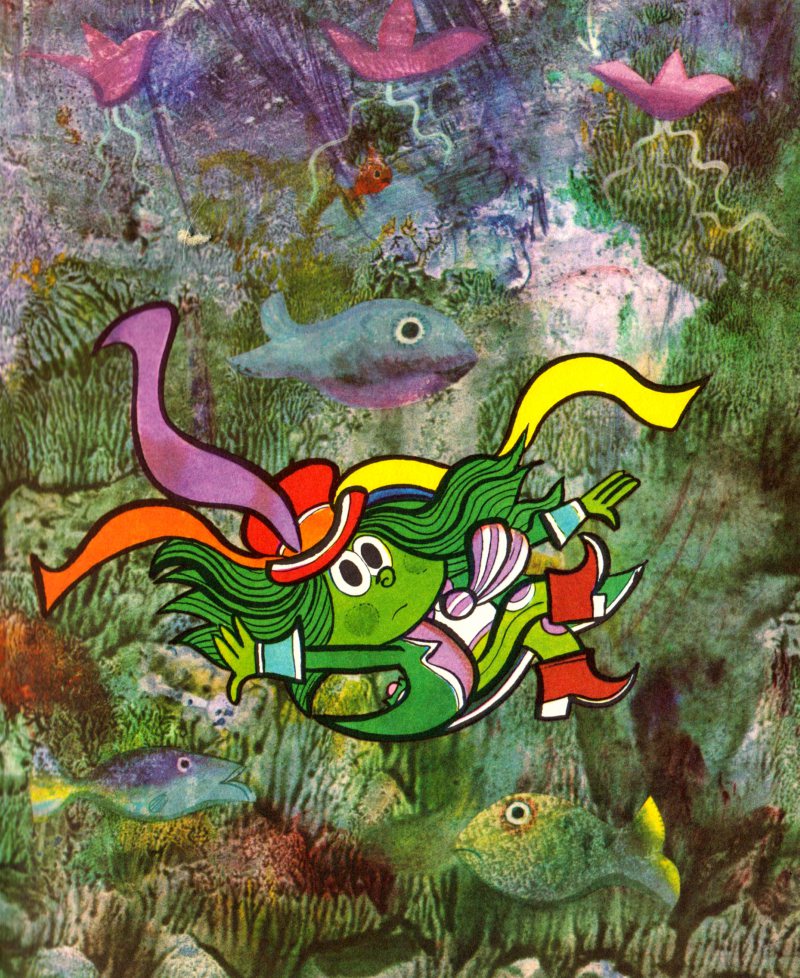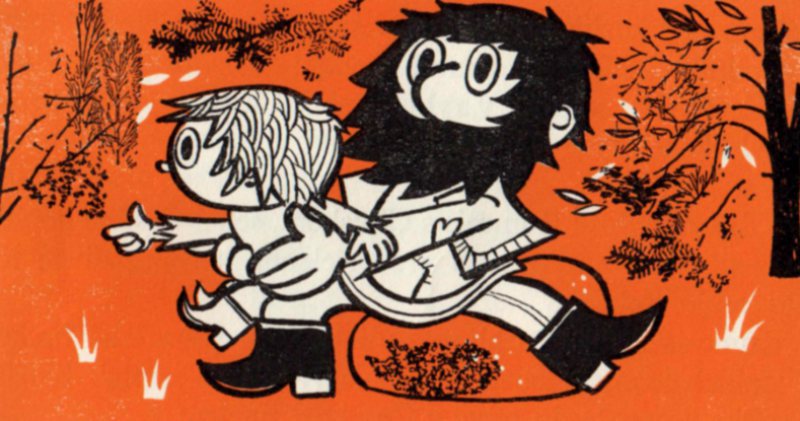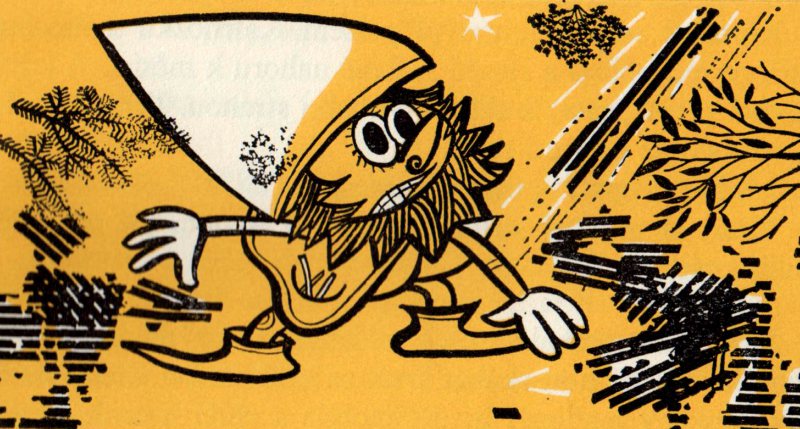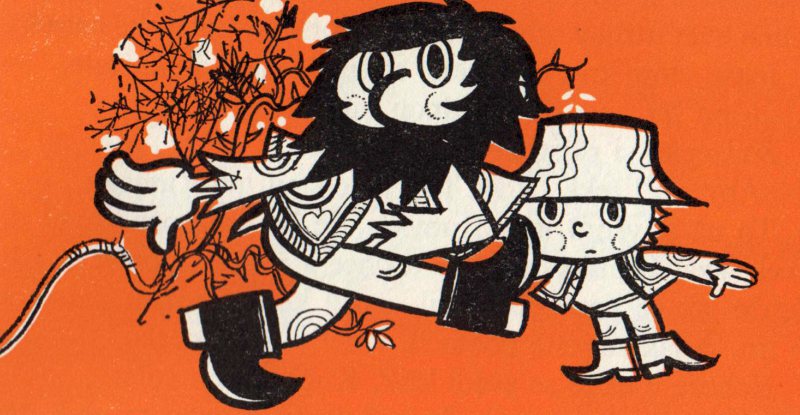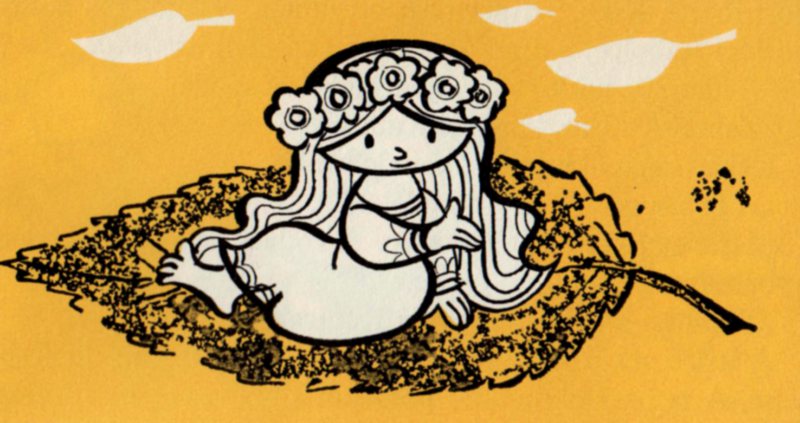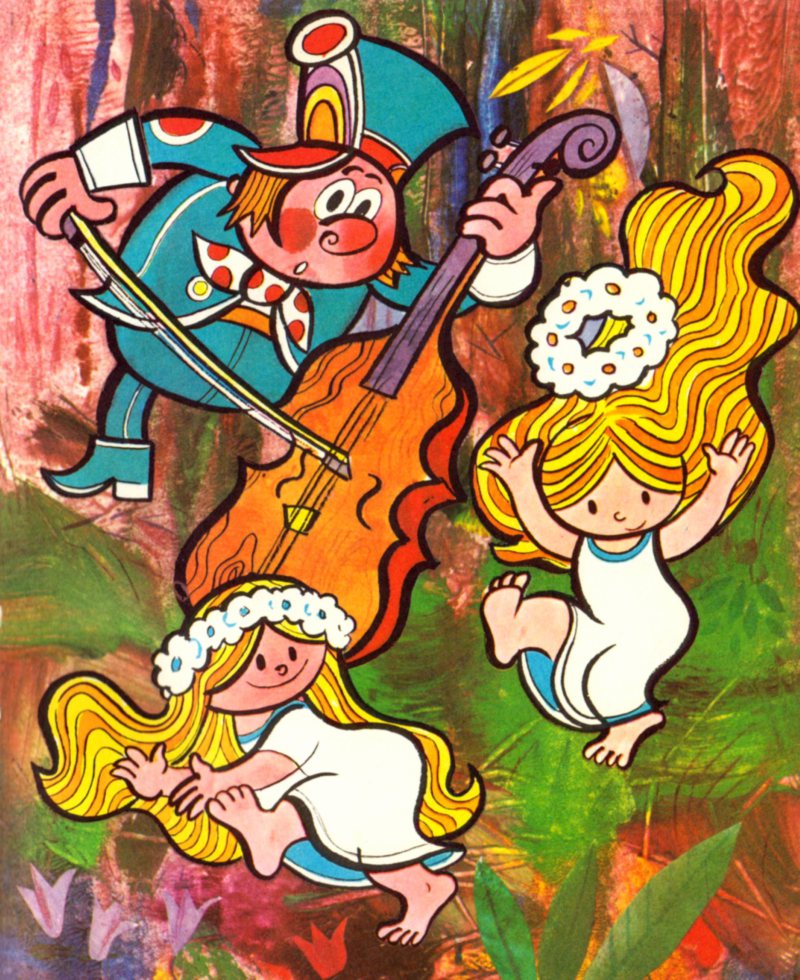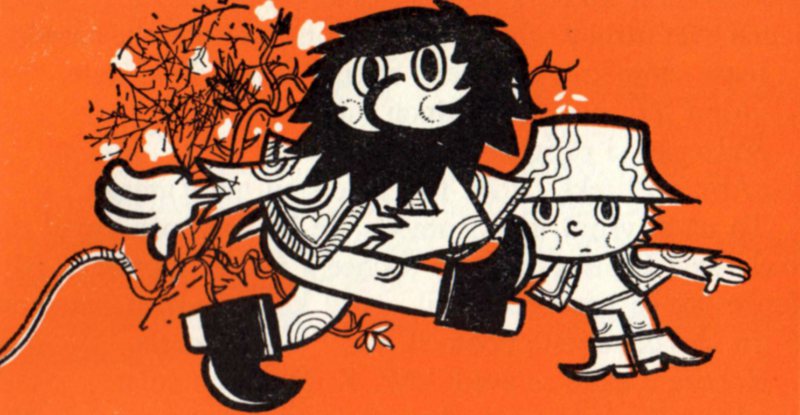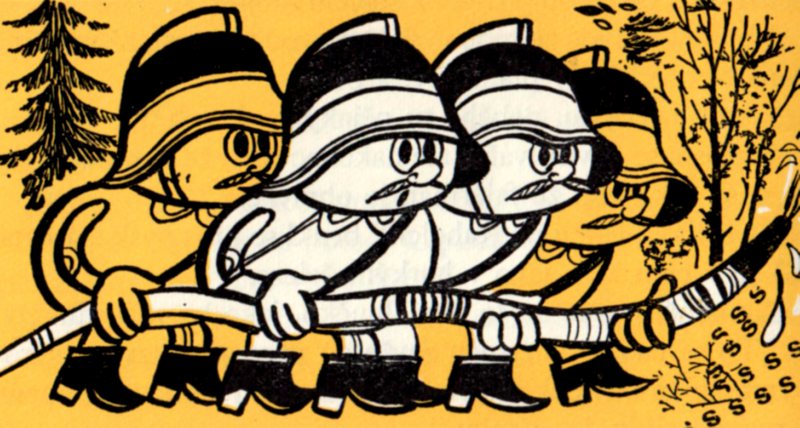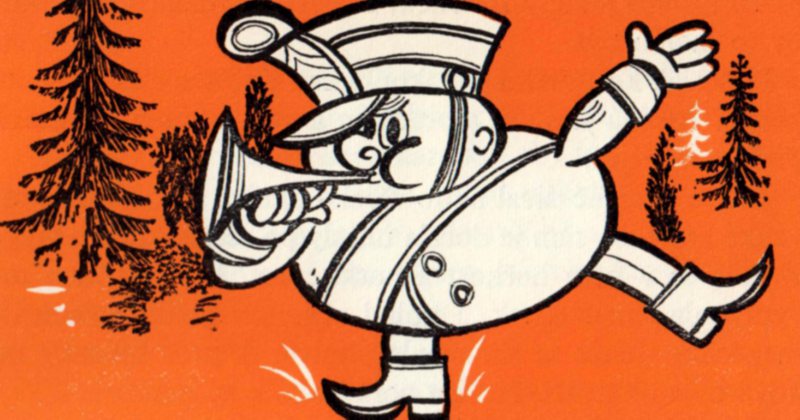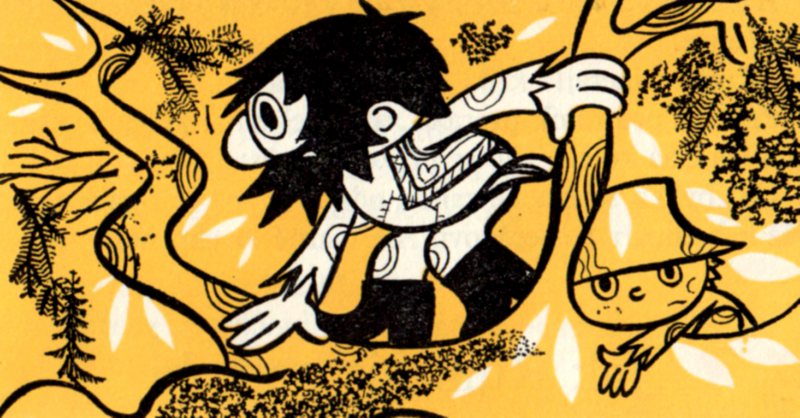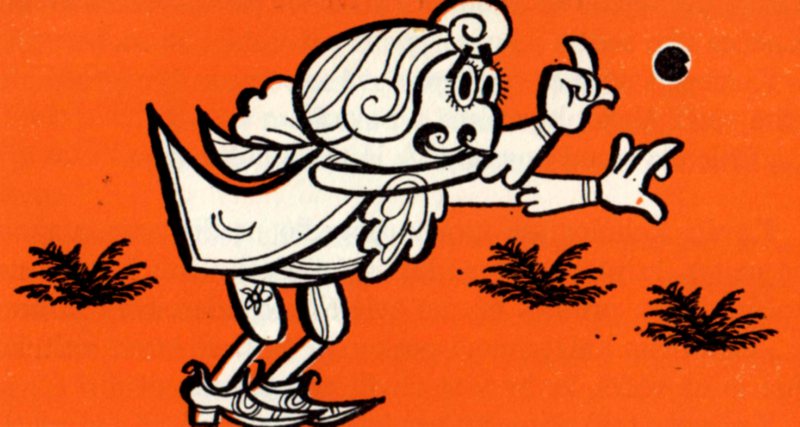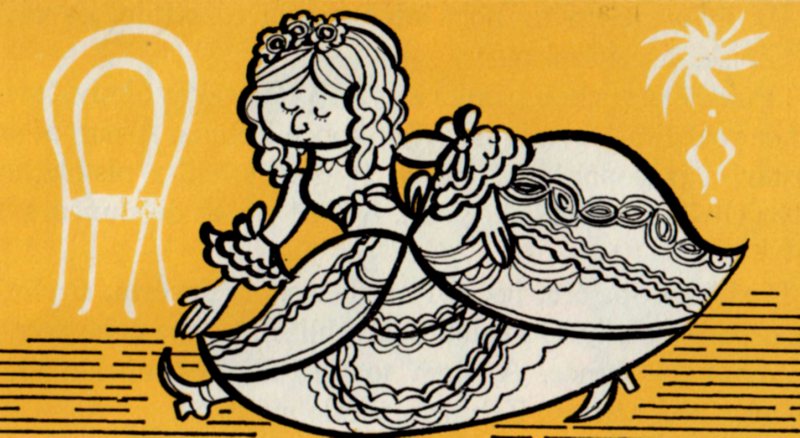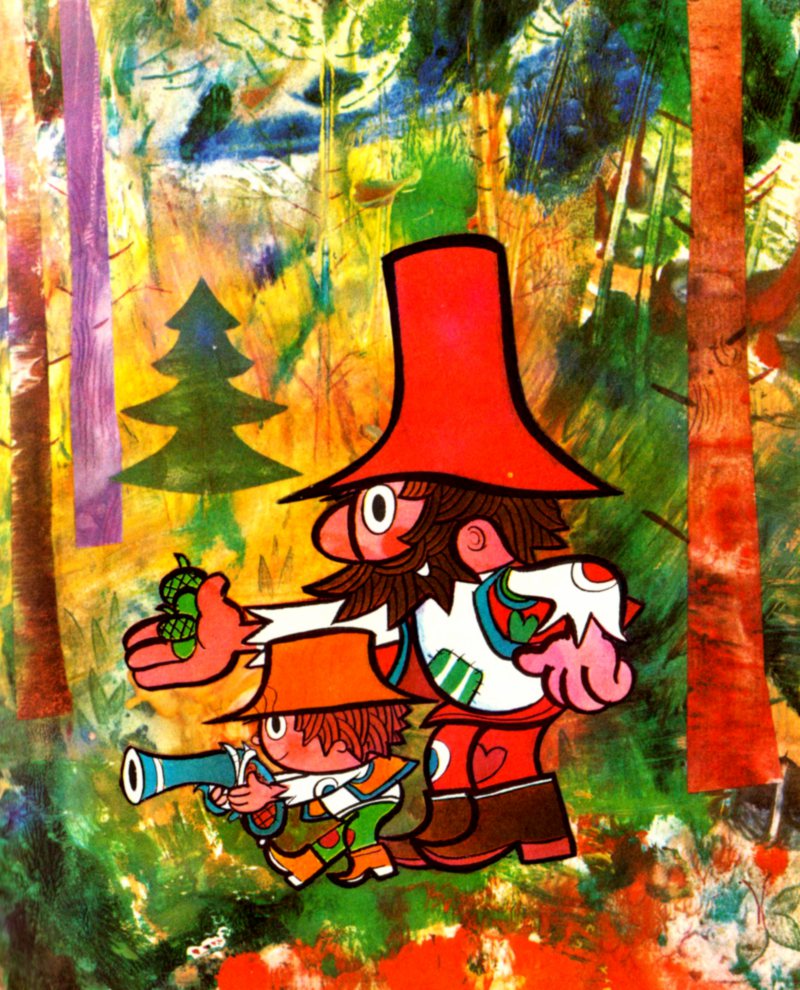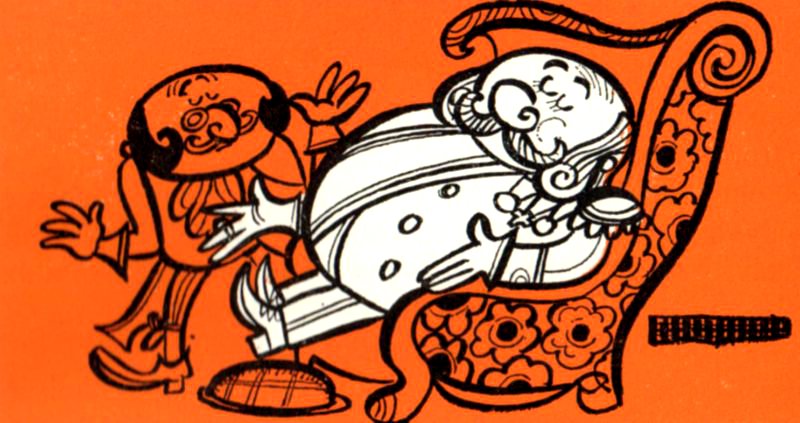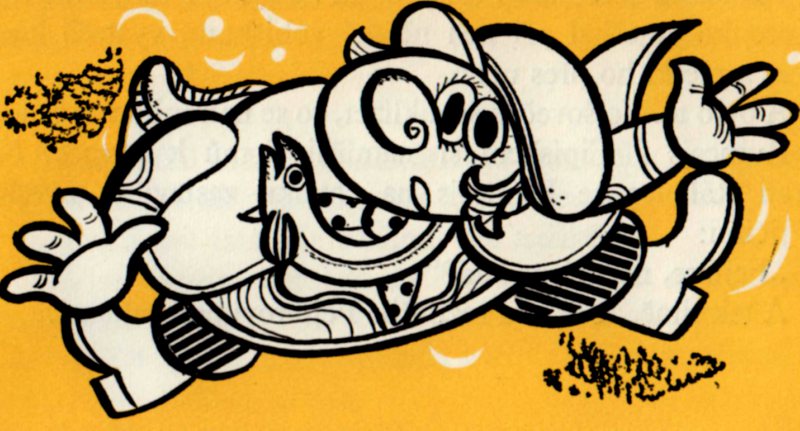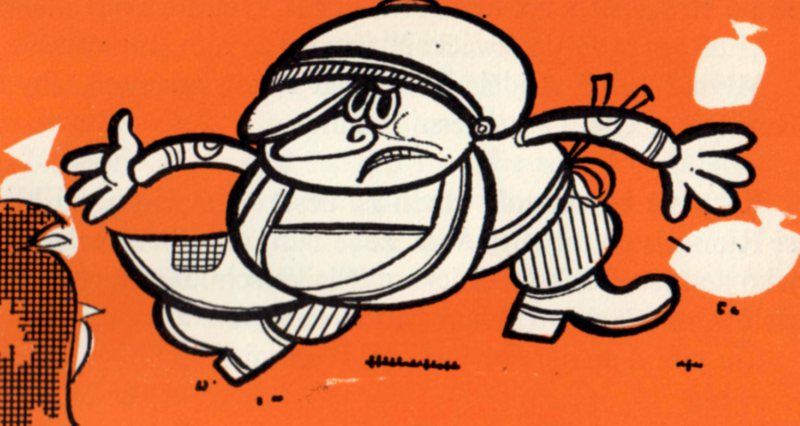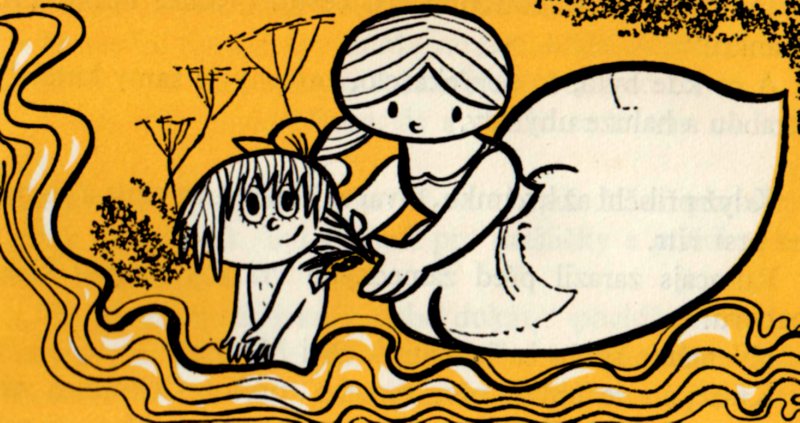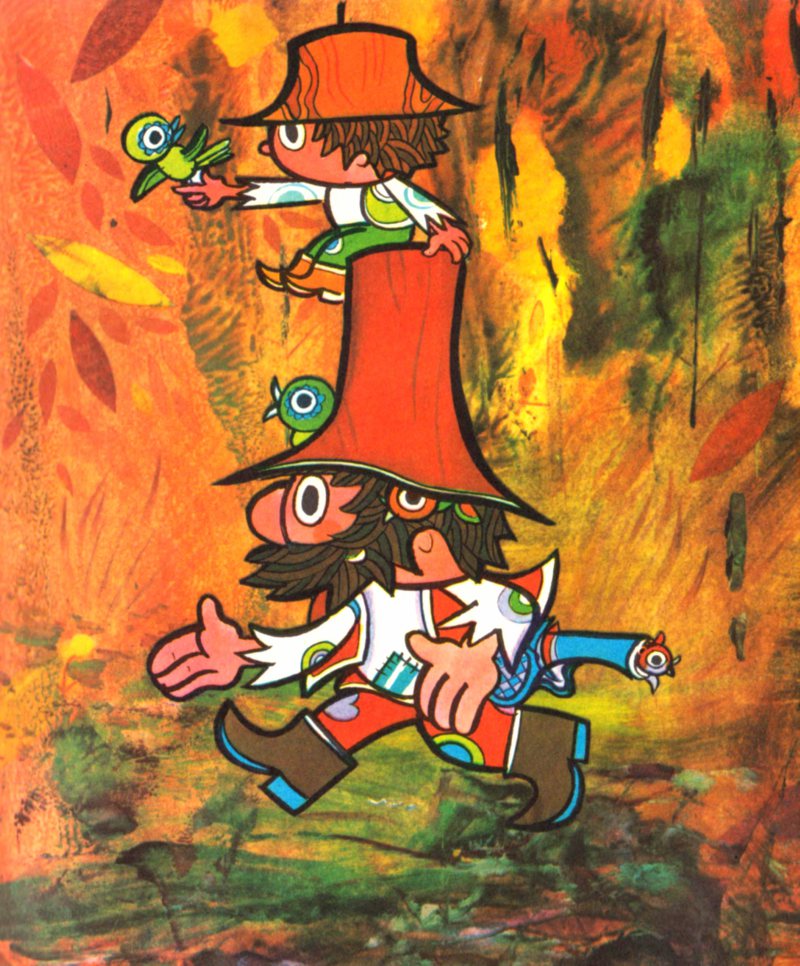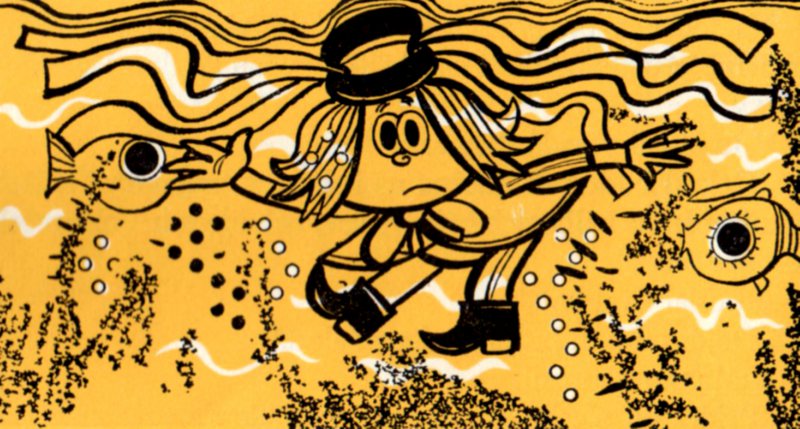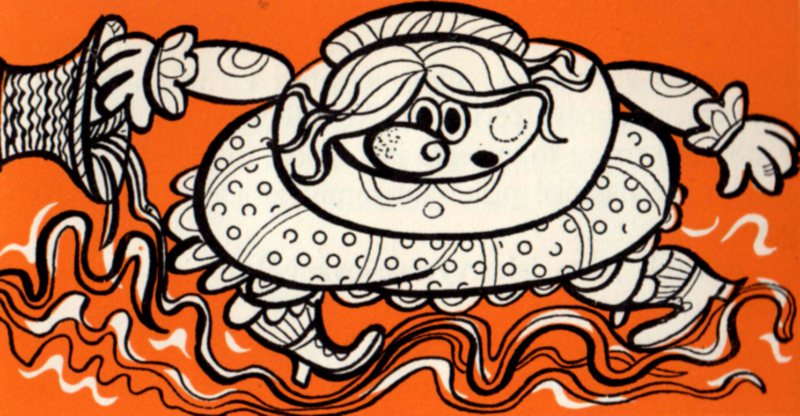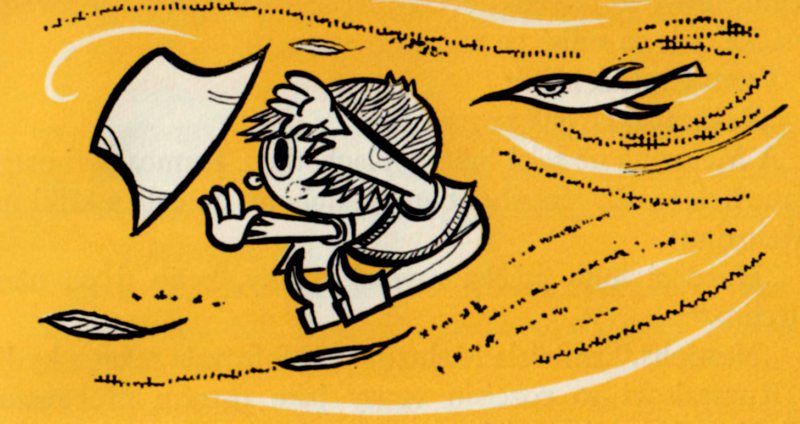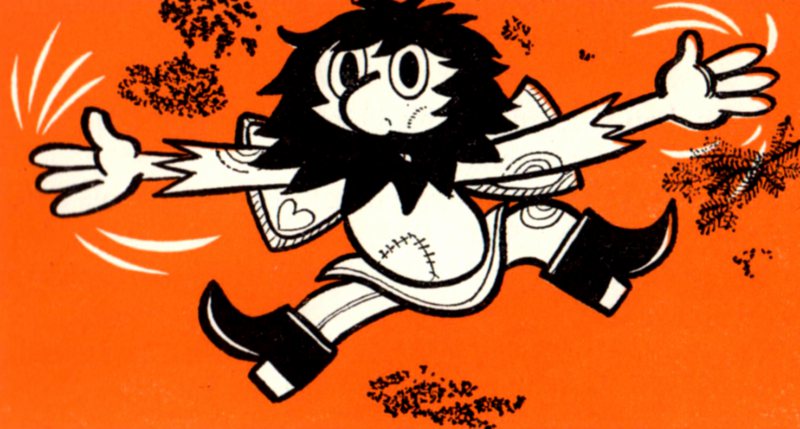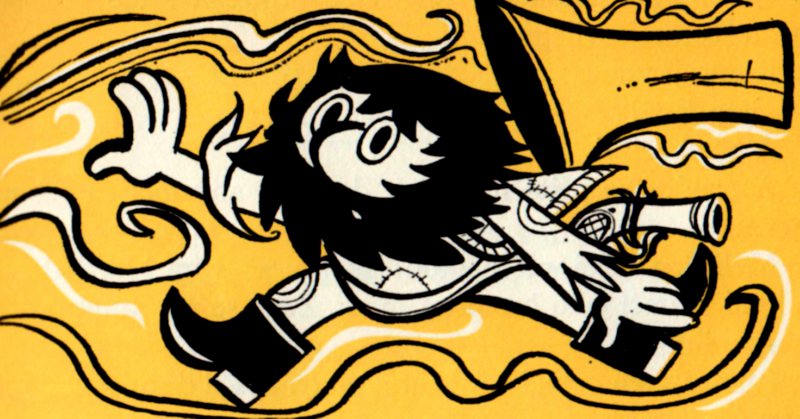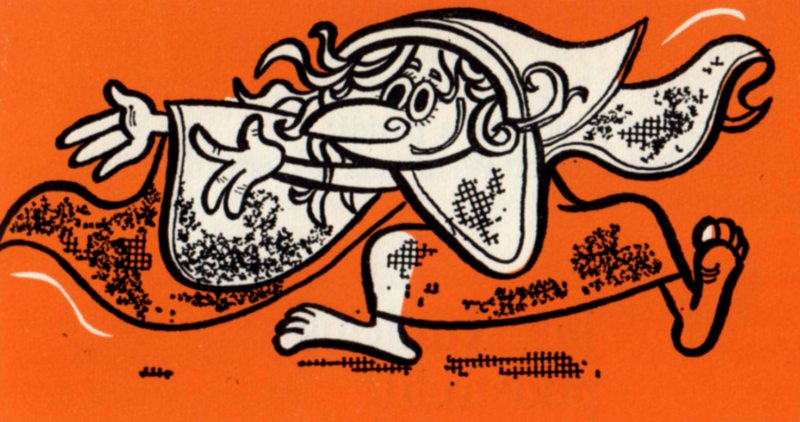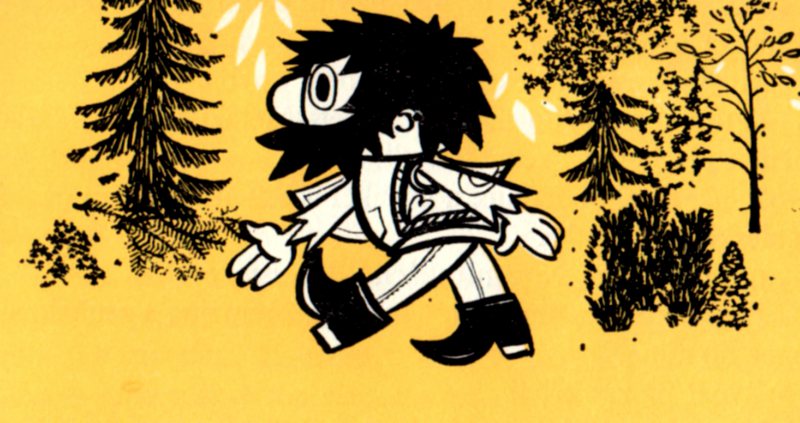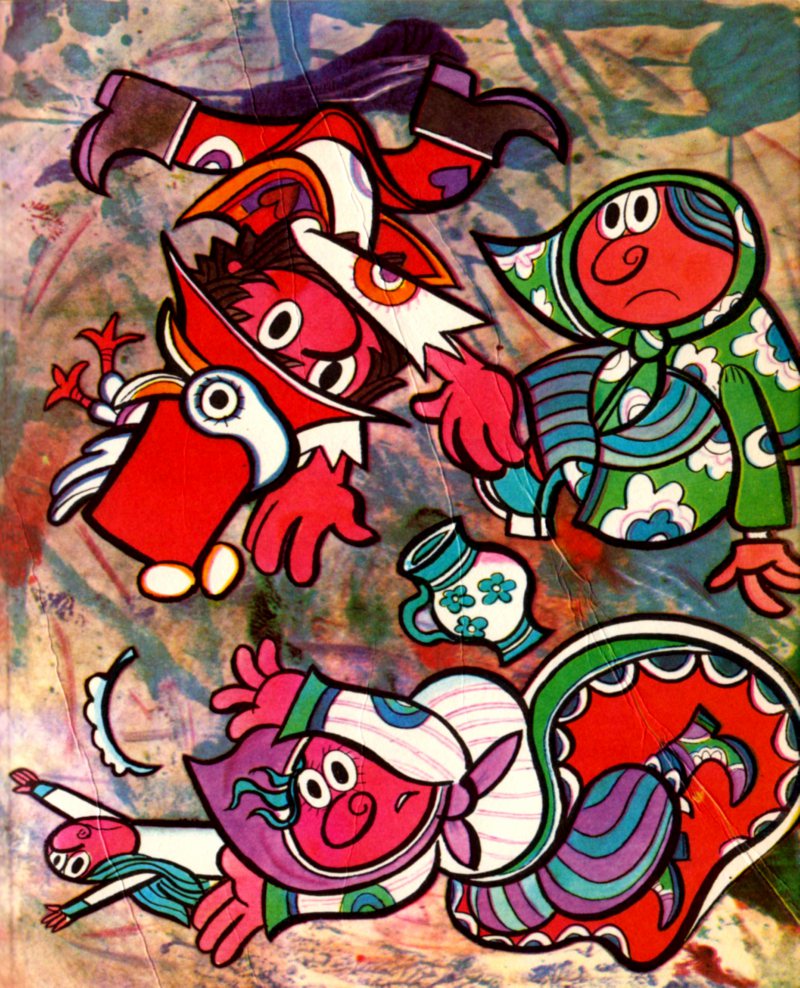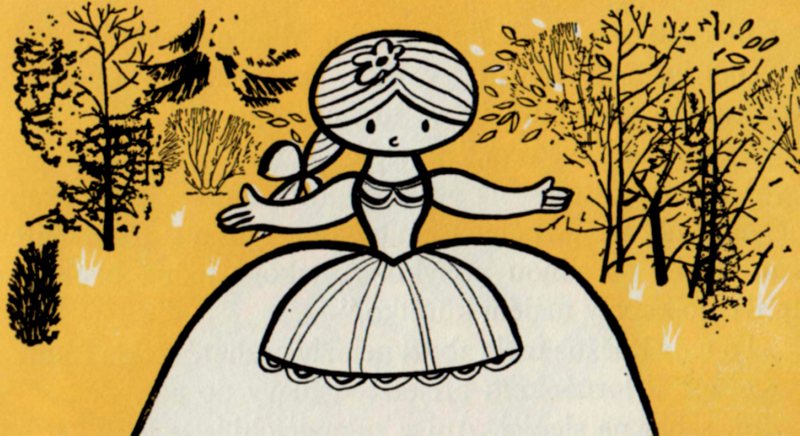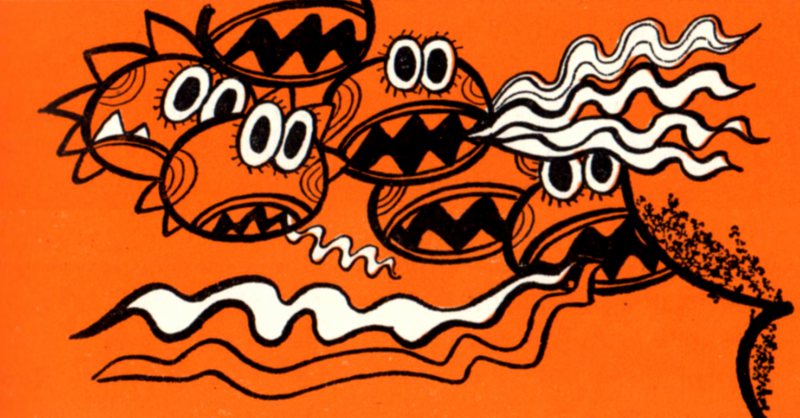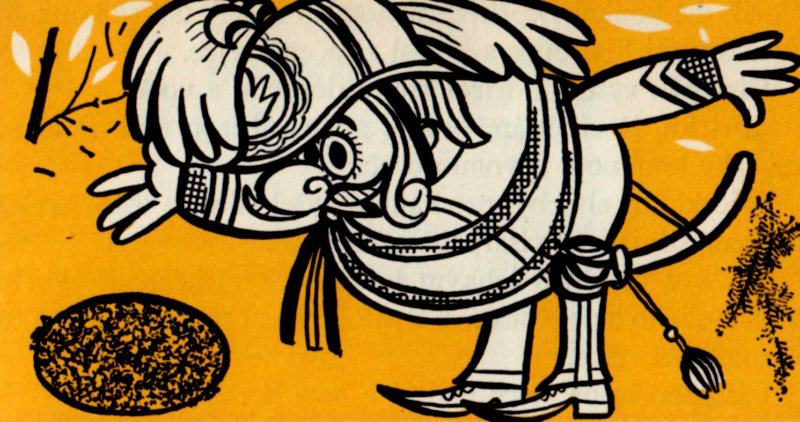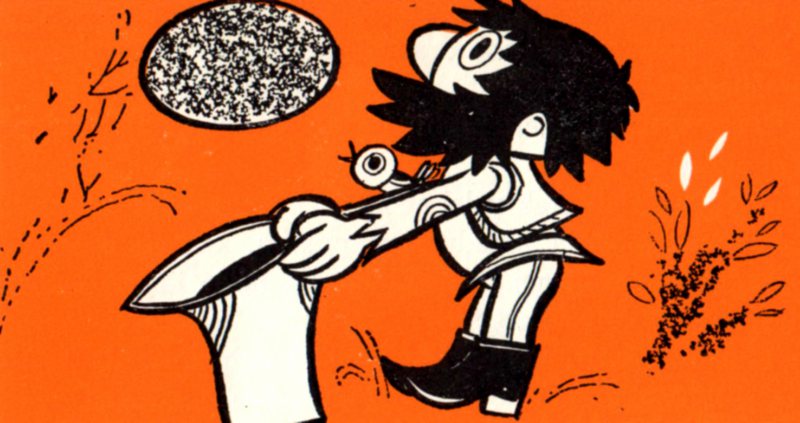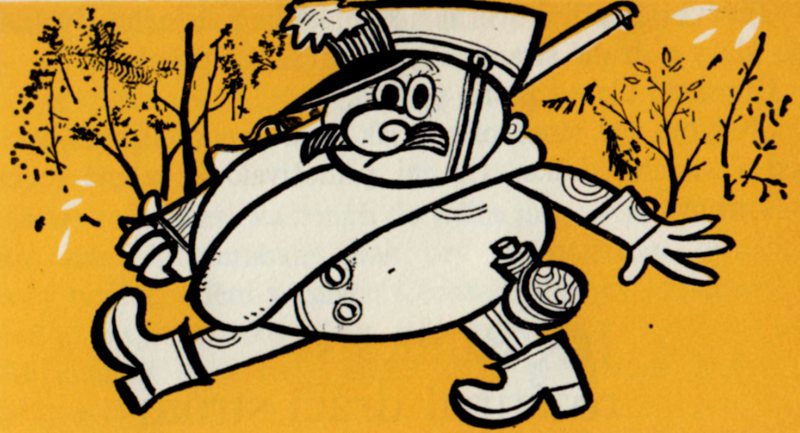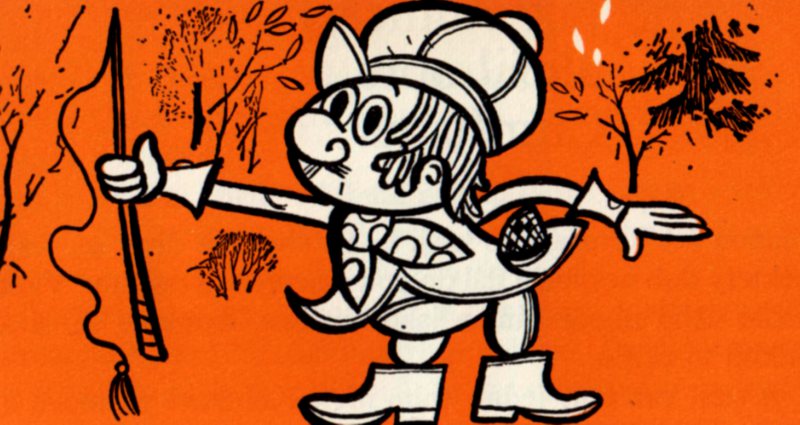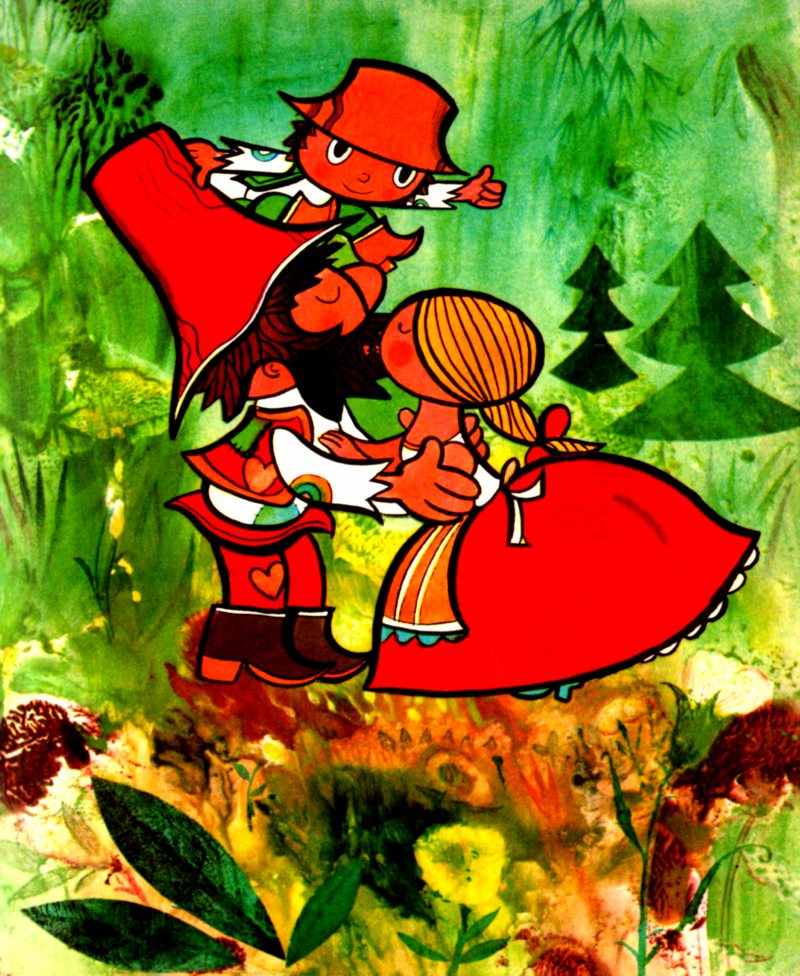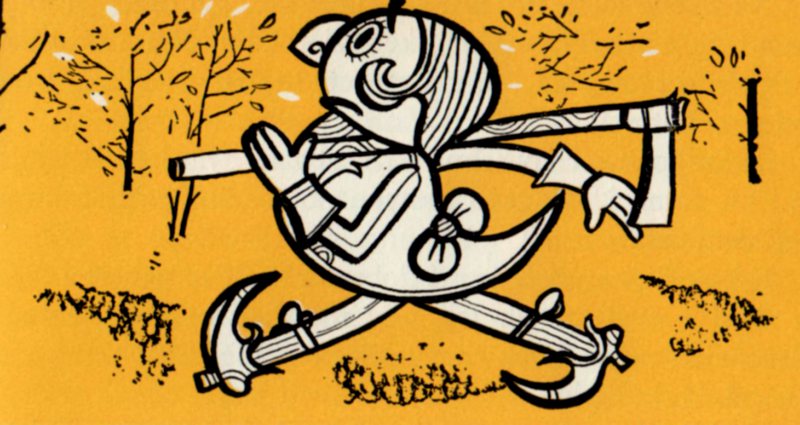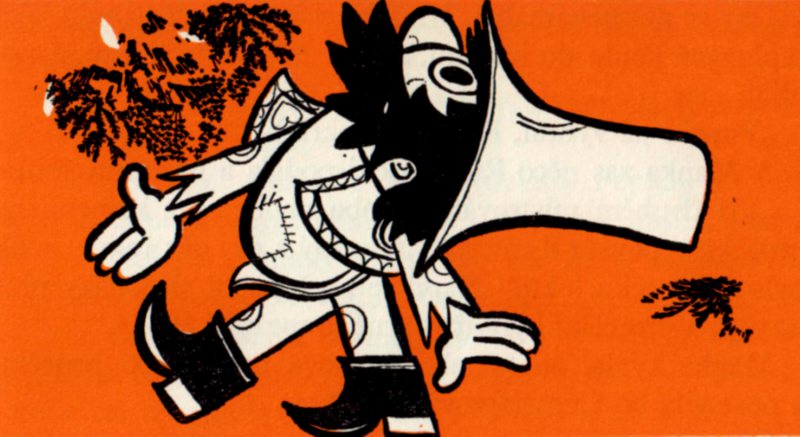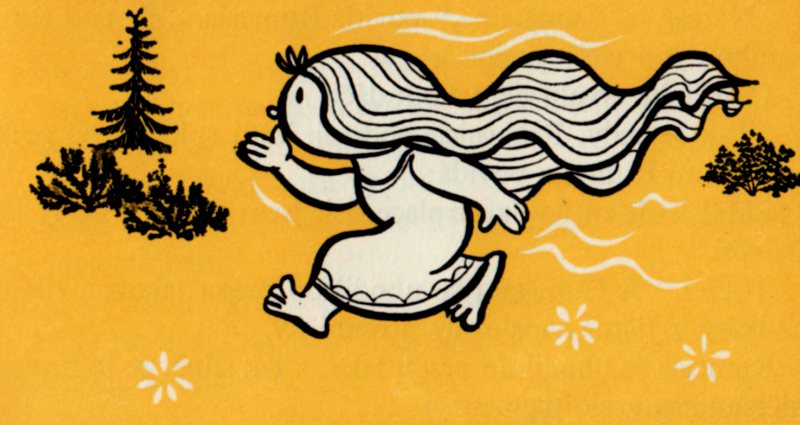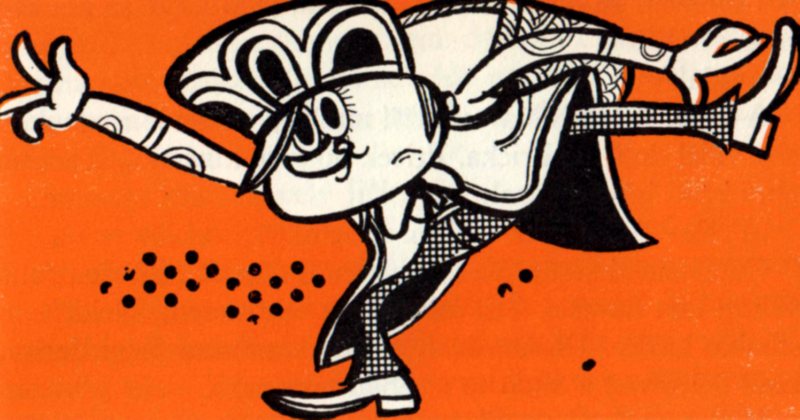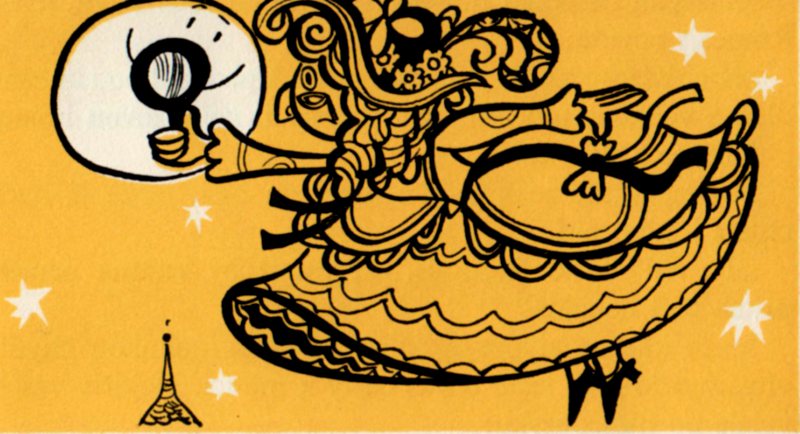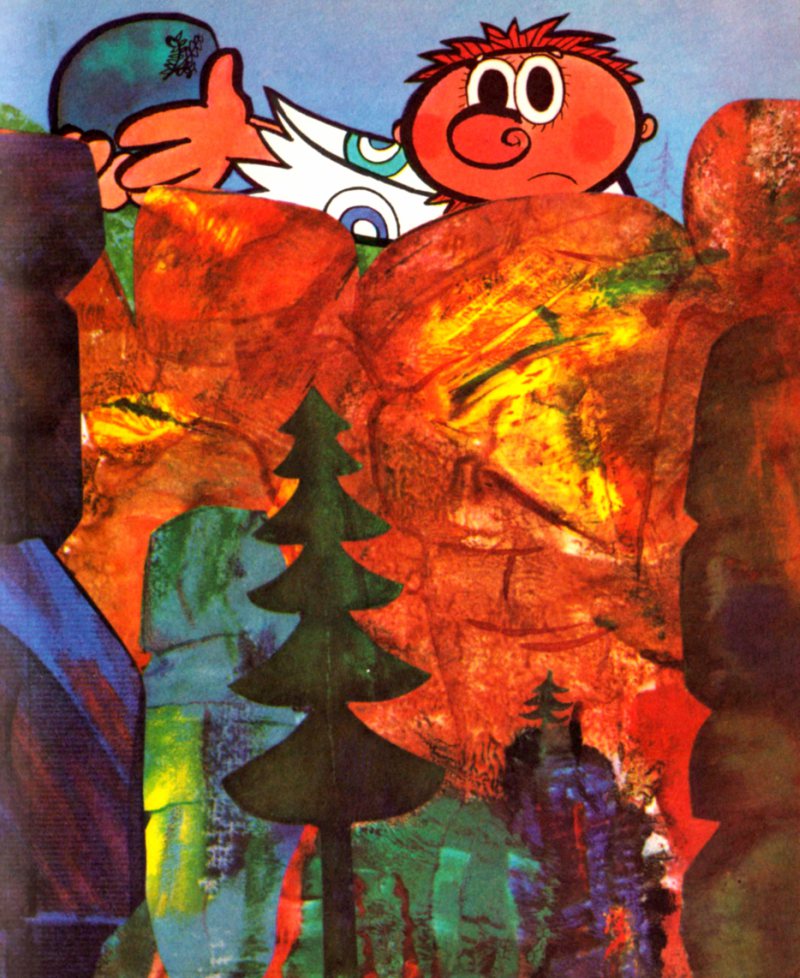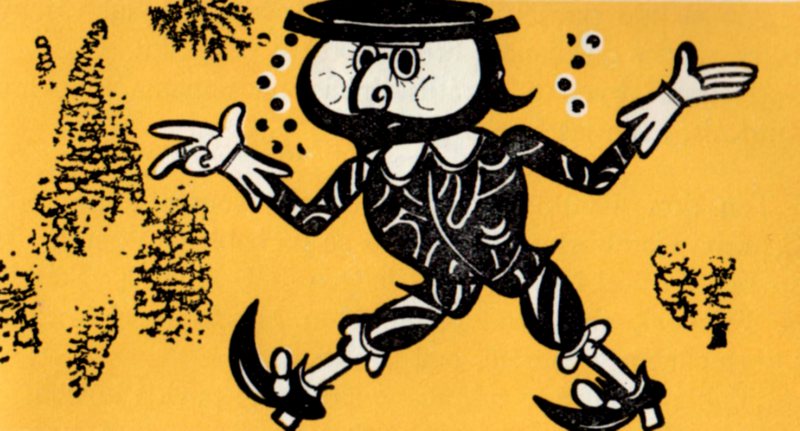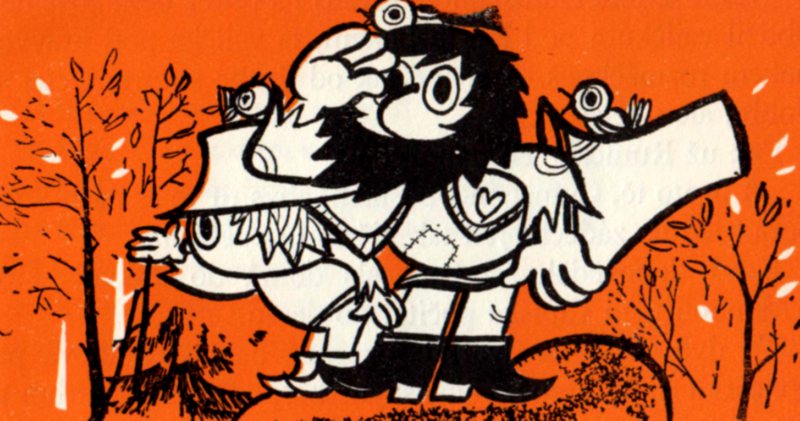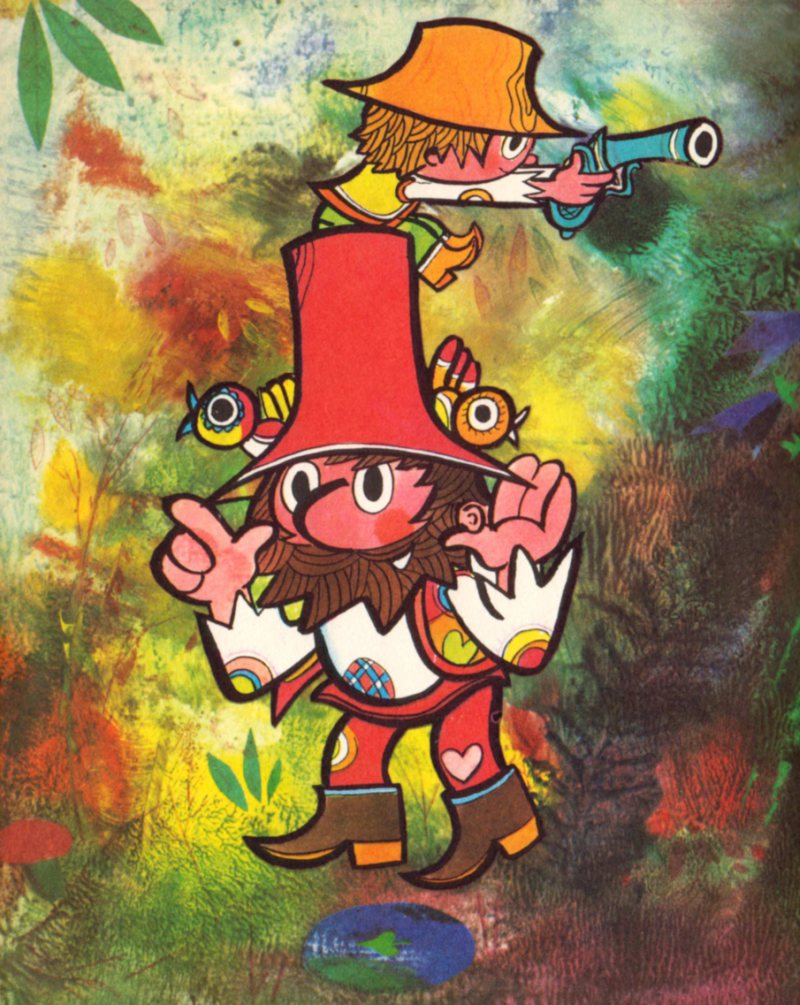 Radek came to life with the illustrations of Radek Pilař (April 23, 1931 – February 7, 1993). He was an important representative of Czech art worldwide. He created a variety of immediately recognizable illustrations, graphics, paintings and was also active in filmmaking and directing. He graduated from the Academy of Fine Arts in Prague.
Radek collaborated with the musical theater Semaphore, was an important figure in  the publishing of children's books and an active contributor to Czechoslovak Television and Short Film. He founded the field of animation at FAMU in Prague and he is an honorary citizen of Jičin.
First published in the 1960s, the Rumcajs series has continued to grow, in the Czech Republic and beyond. The stories have been translated to Polish, Slovakian, German, Bulgarian, Hungarian, Estonian, Romanian, and Latvian.
The images shown are from my copy of the book O Rumcajsovi a Loupežnickém Synku Cipískovi by Václav Čtvrtek, illustrated by Radek Pilař 1973.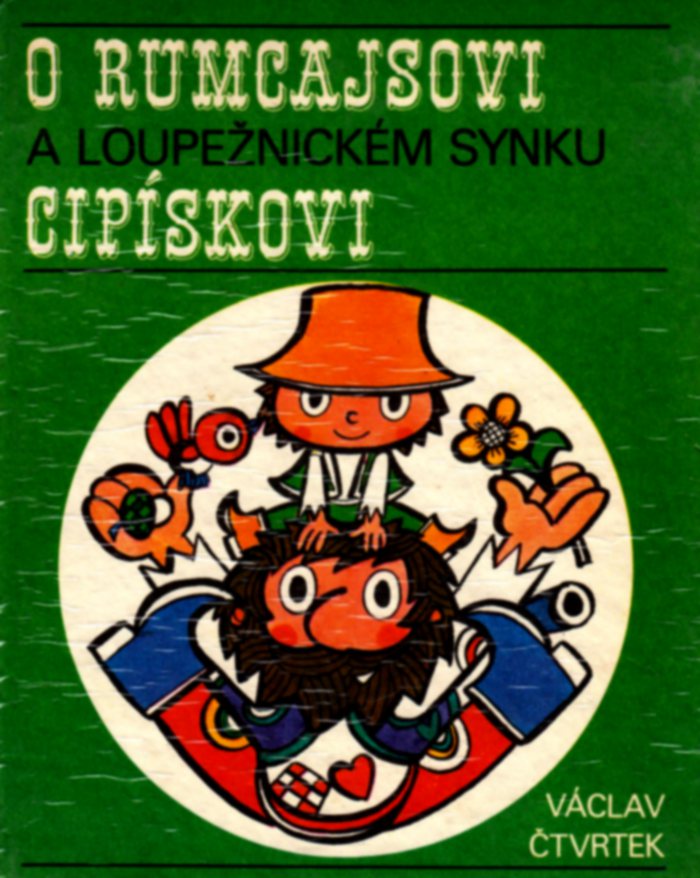 * * * * *
Thank you in advance for your support…
You could spend hours, days, weeks, and months finding some of this information. On this website, we curate the best of what we find for you and place it easily and conveniently into one place. Please take a moment today to recognize our efforts and make a donation towards the operational costs of this site – your support keeps the site alive and keeps us searching for the best of our heritage to bring to you.


Remember, we rely solely on your donations to keep the project going.
We appreciate you more than you know!
If you have not already subscribed to get TresBohemes.com delivered to your inbox, please use the form below now so you never miss another post.