If you have never heard of Czech New Wave Cinema then you cannot truly call yourself a lover of all things film. That's why today, we're sharing Czech New Wave Cinema and Věra Chytilová.
The experiential movement began in the 1960s and many films were being made, but one has always stuck out and that is the 1966 film entitled Sedmikrásky (Daisies).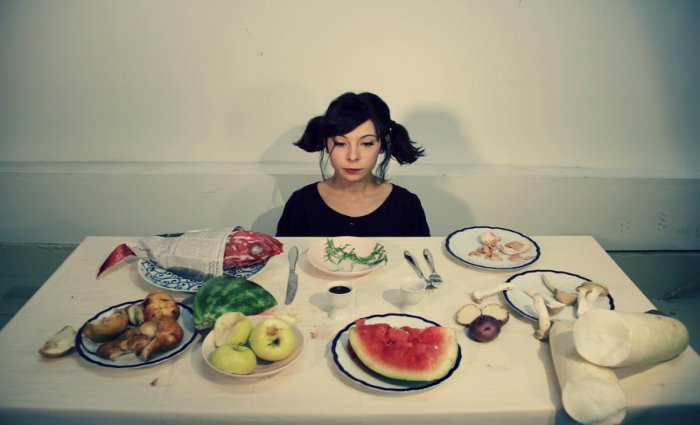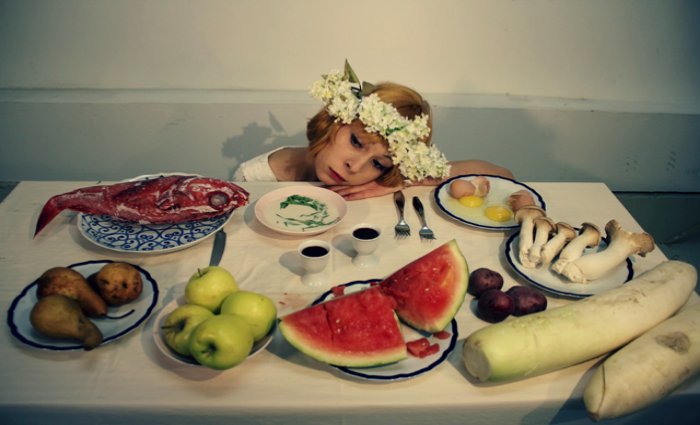 I guarantee that you will watch this thinking it is unlike anything you've ever seen before.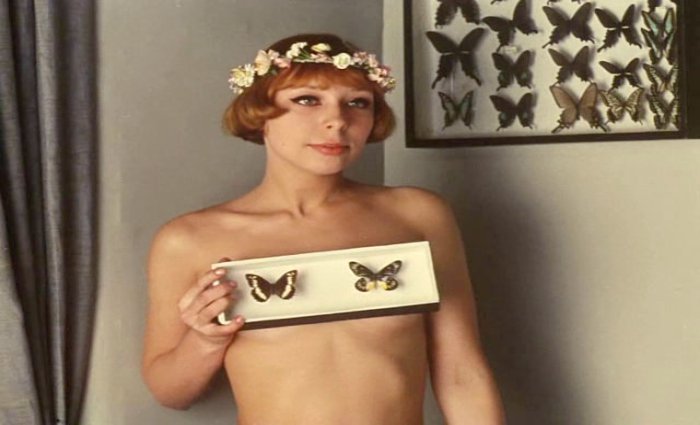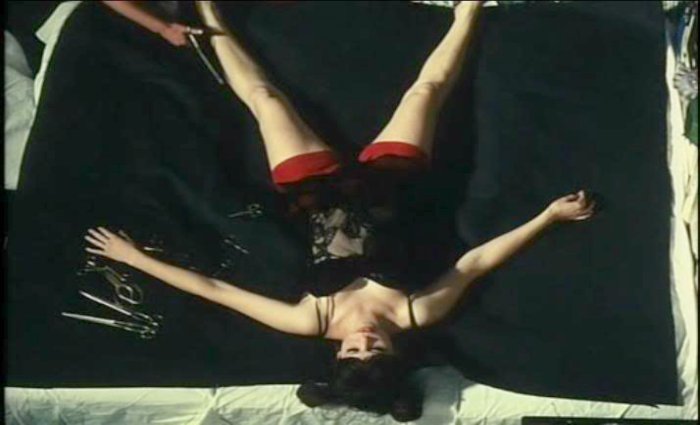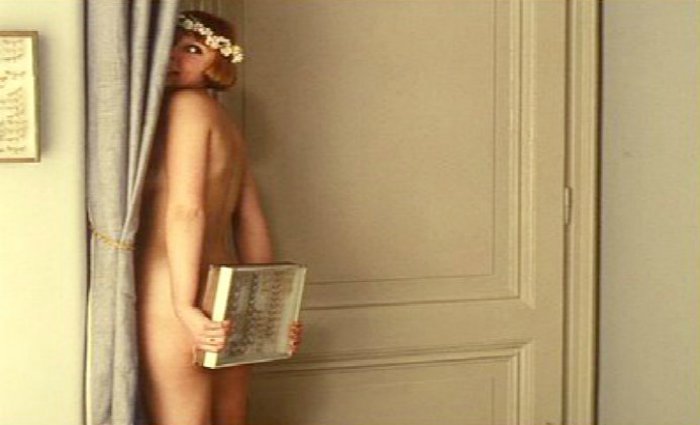 Now keep in mind that this film debuted before the Prague Spring of 1968. People have called it "an absurdist social commentary against the Communist government".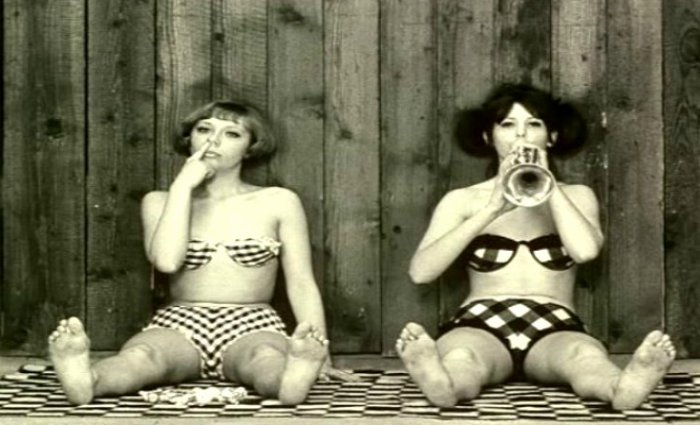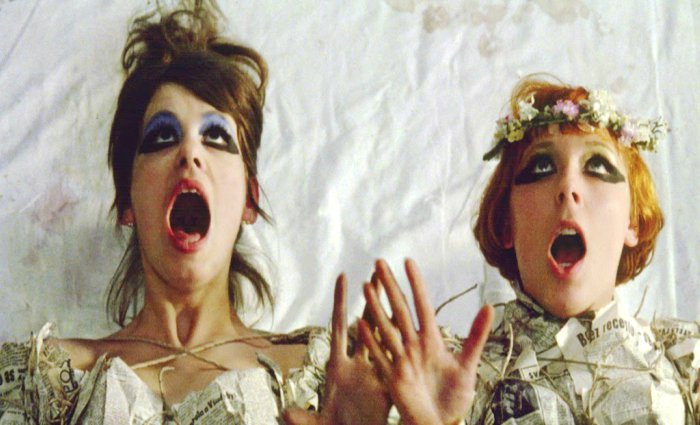 Věra Chytilová (1929 – 2014) was an avant-garde Czech film director and pioneer of Czech cinema. A filmmaker many years ahead of her time who directed over 25+ films in her professional career.
[blockquote author="Věra Chytilová" pull="pullright"]You don't really begin working creatively until you are at a point where you don't know.[/blockquote]
Her film was immediately banned in then Czechoslovakia but internationally, the film received media acclaim and accolades.
Her films were acclaimed for visual experimentation and for bold unmasking of the moral problems of contemporary society.
Her art belongs to what Sergei M. Eisenstein described as "intellectual cinema", that embraces the mix of "avant-garde", "cinema verite", "formalism", "feminism", or "happening" and, with a good deal of humor, it spreads beyond definitions.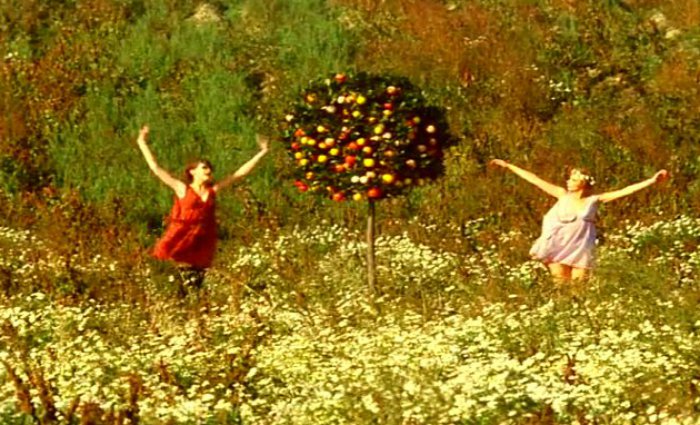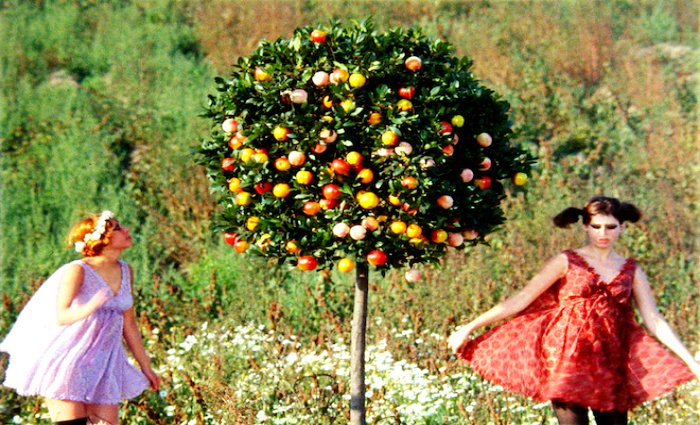 Chytilová described herself as a control freak and, "An overheated kettle that you can't turn down". Her 'overheated' attitude created difficulties for her to gain work within the Soviet Union controlled film industry. She was known as being actively critical of the Soviet Union, stating that "My critique is in the context of the moral principles you preach, isn't it? A critical reflection is necessary".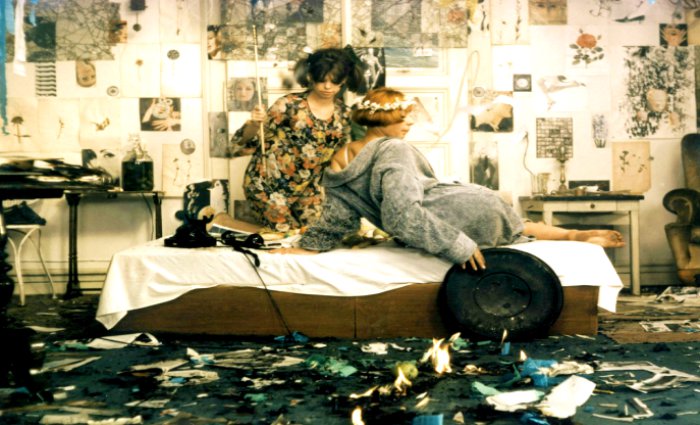 She would routinely cause havoc and 'hysterical scenes' in order to attempt to make films that were loyal to her vision regardless of the heavy censorship that was routinely imposed.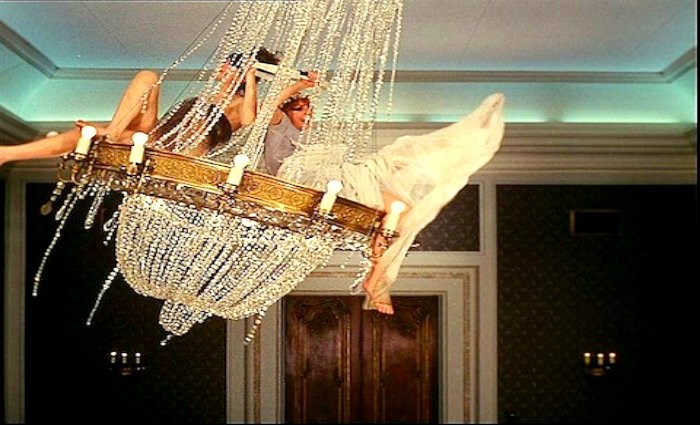 Daisies shocked government officials so much that they actually withheld its release for a year and though she wasn't officially blackballed… she was.
The film, which the director called a "philosophical documentary in the form of a farce", focuses on a brunette, Marie 1, and a blonde, Marie 2.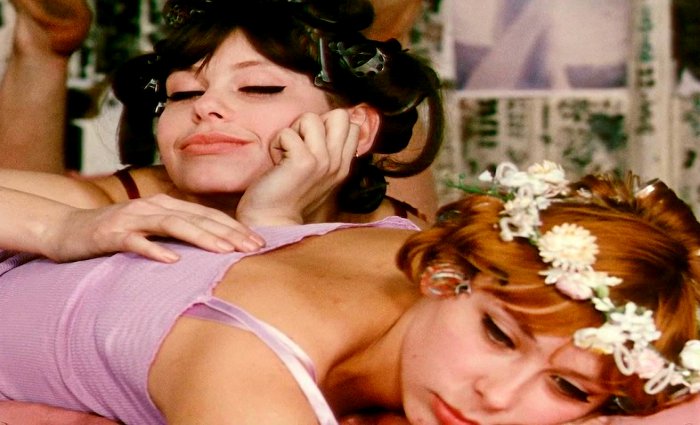 They are two bored young women who decide to respond to the consumer-oriented society by playing a number of outrageous pranks on its adherents and by destroying its material symbols.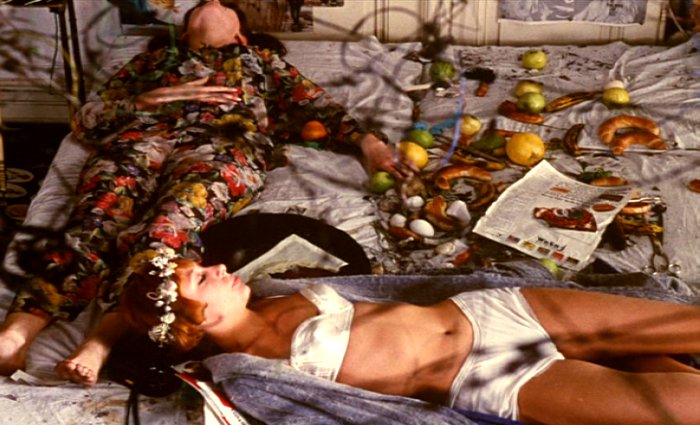 It was Chytilová's second collaboration with her cinematographer husband, Jaroslav Kucera, and her first with the leading screenwriter Ester Krumbachová, who also designed the film.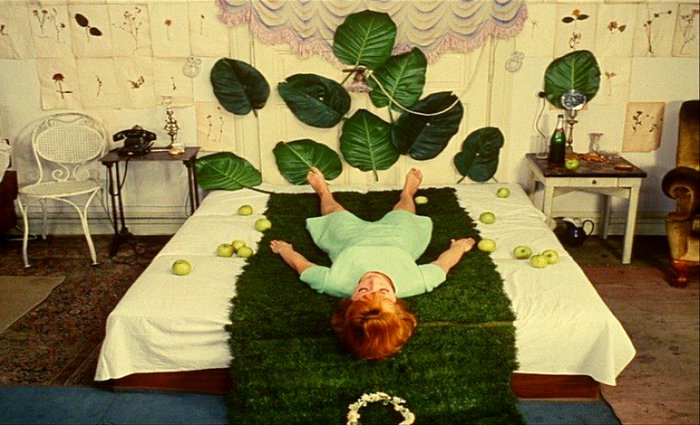 Its bold use of colour and range of visual effects perfectly underlines the sardonic comedy, which ends in a slapstick orgy of total culinary destruction at a banquet.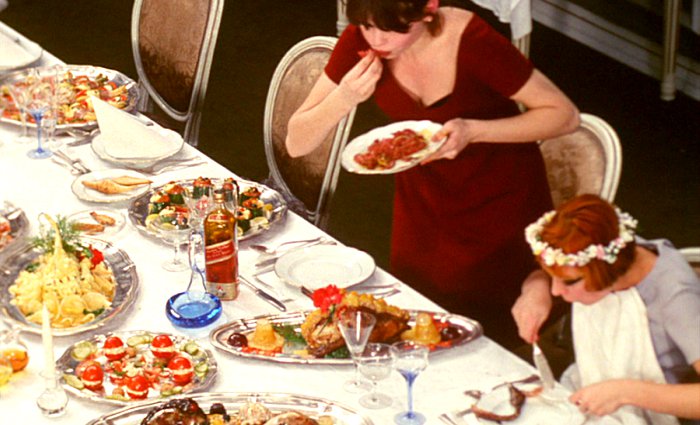 In fact, part of the reason Daisies was initially banned was because so much food – "the fruit of the work of our toiling farmers", as it was described in parliament – is destroyed in the film. Walking on the table and stepping on food was too much for them.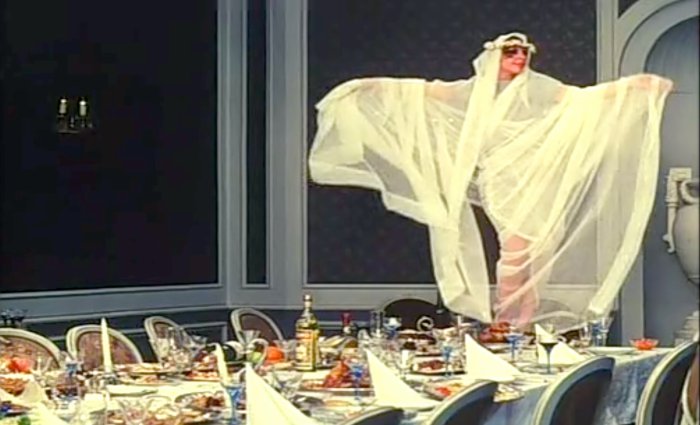 Josef Škvorecký states that Chytilová, "In a true feminist tradition Vera combined intensive intellectual effort with a feminine feeling for beauty and form".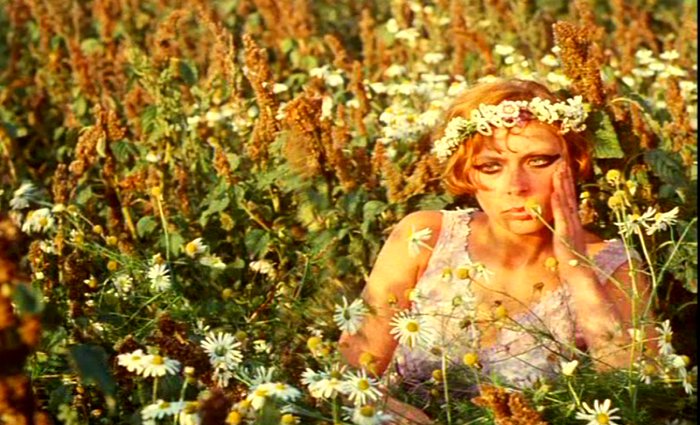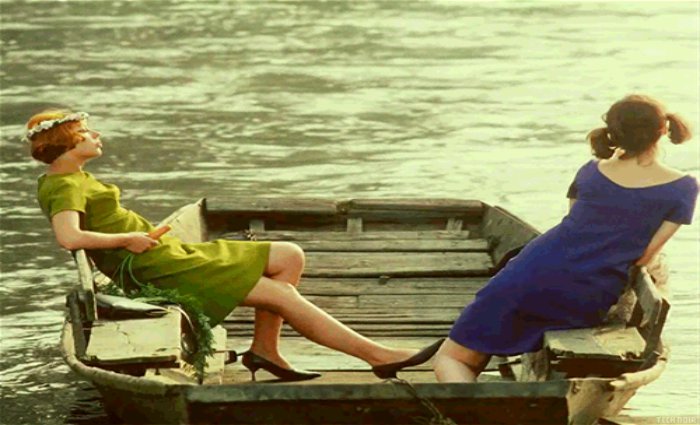 Daises is seen as a feminist film due to its attitude and active critique of male attitudes towards sex. However Chytilová did not see herself as a feminist filmmaker, but rather believed in individualism, stating that "if a person does not believe in a particular set of conventions or rules then it is up to that individual to break them".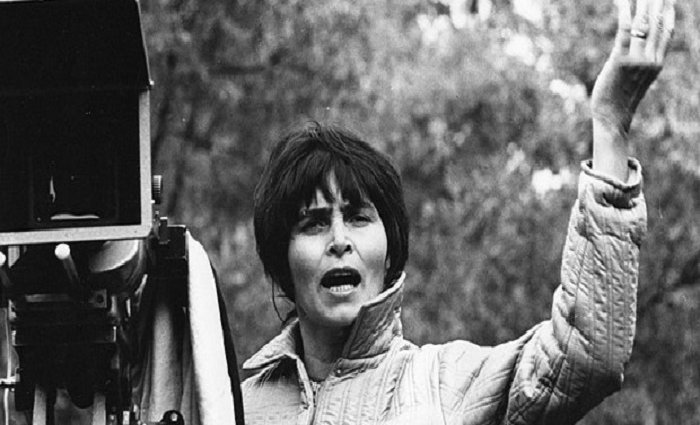 Thank you for your films, Věra. We love your absurdist, dadaist, comestible carousels and odes to 'being bad' because it's just so good.
You can watch Daisies in its entirety.
https://www.youtube.com/watch?v=aoO3ZLmi2Is
Sources: Wikipedia, IMDB, The Guardian.
Thank you in advance for your support…
We know that you could spend hours, days, weeks and months finding some of this information yourselves – but at this website, we curate the best of what we find for you and place it easily and conveniently into one place. Please take a moment today to recognize our efforts and make a donation towards the operational costs of this site – your support keeps the site alive and keeps us searching for the best of our heritage to bring to you.


Remember, we rely solely on your donations to keep the project going.
We appreciate you more than you know!
If you have not already subscribed to get TresBohemes.com delivered to your inbox, please use the form below now so you never miss another post.