If you've ever traveled highway 280 in the San Francisco Bay area, then you have no doubt seen the Flintstone's style house nestled into the hillside and overlooking the Crystal Springs Reservoir.
Flintstones, meet the Flintstones
They're the modern stone age family
From the town of Bedrock
They're a page right out of history
In 1976 Bay Area architect William Nicholson designed the multiple domed home and architect, Eugene Tsui, designed the biologic kitchen. The Flintstone House as it has come to be known is a free-form, single-family residence in the city of Hillsborough, California. It overlooks the Eugene A. Doran Memorial Bridge on Interstate 280.
The architect built it as an experiment in using new building materials, and constructed it in the form of a series of domes. Shotcrete was sprayed onto steel rebar and wire mesh frames over inflated balloons.
The home is also known as The Barbapapa House, deriving its name from Barbapapa, a character and series of books created by "Annette Tison" and "Talus Taylor" in the 1970s.
When you're with the Flintstones
Have a yabba dabba doo time, a dabba doo time
We'll have a gay old time
We'll have a gay old time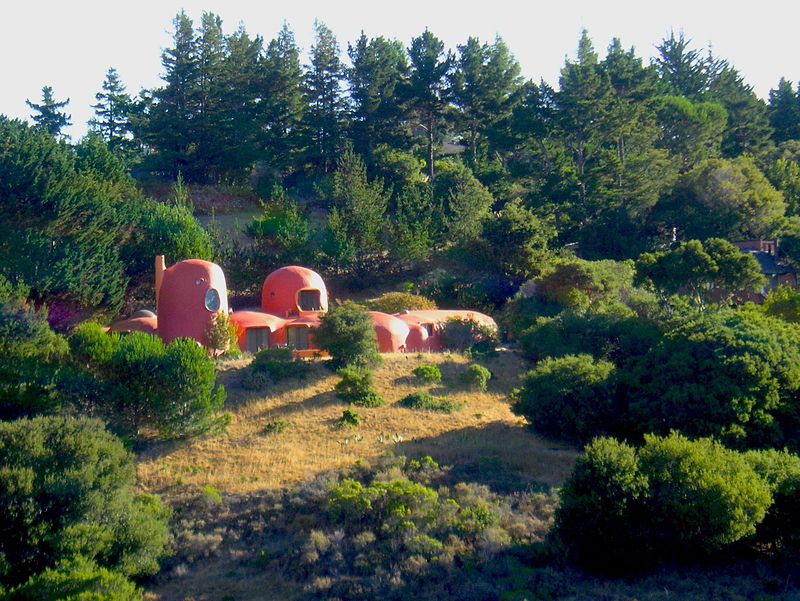 Nestled in the hills, the multi-colored domes rise up from the ground. Originally painted white, the home took on its characteristic "Flintstone" look when it was painted completely orange in 2000.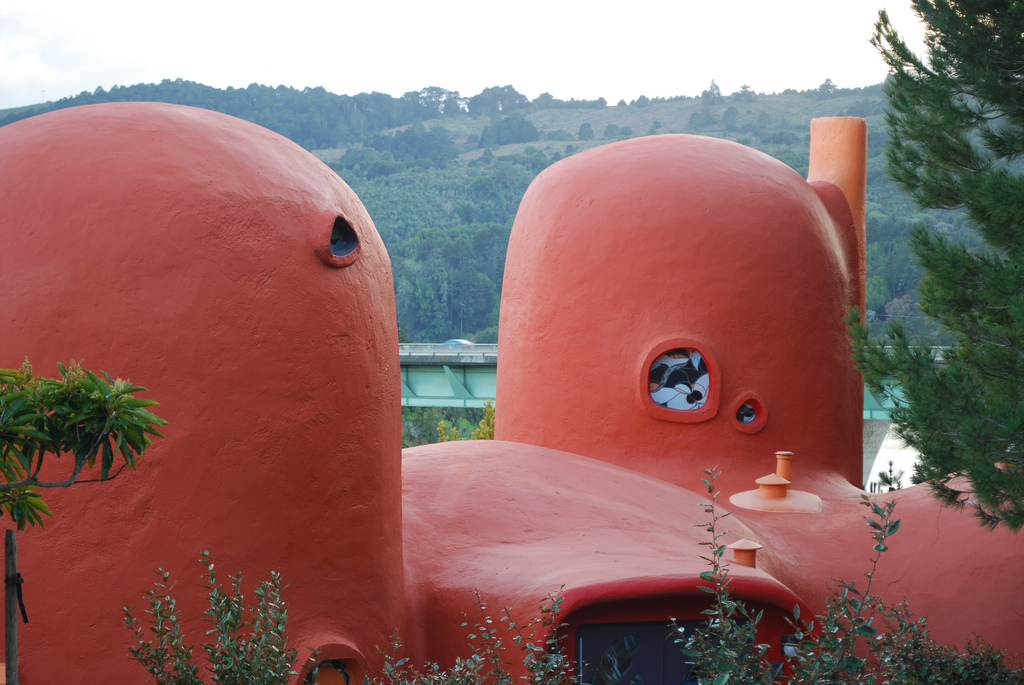 Organic shaped and curvy, no angles. Did you know that several urban legends have popped up surrounding the home's ownership? That's right. It is rumored that George Lucas once owned the house and that O.J. Simpson made a bid following his infamous 1995 trial. It is also said that several famous Silicon Valley investors have lived here as well.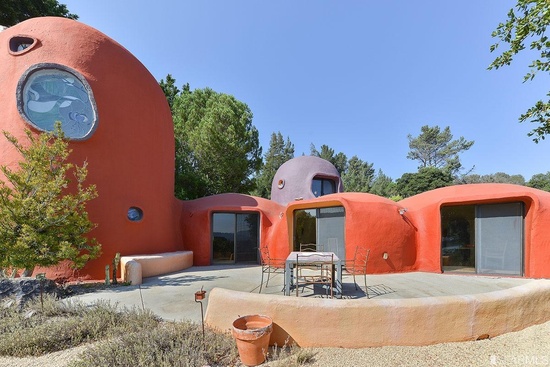 Lots of light comes inside the home.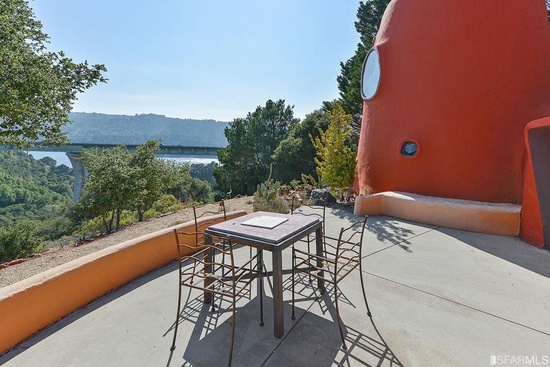 Outside seating area and a view of the bridge.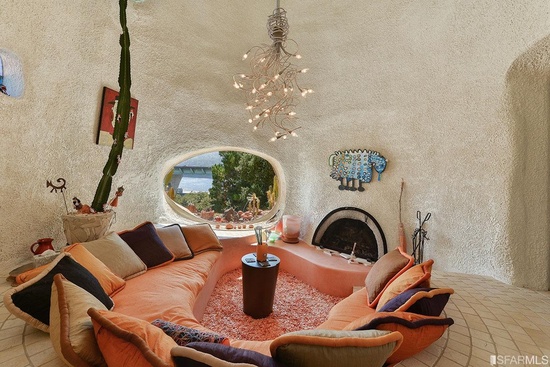 Seating area inside.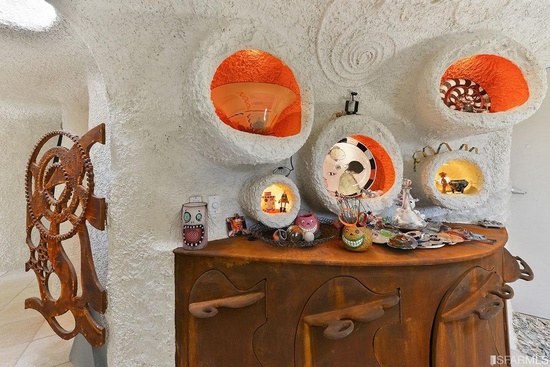 Architectural art forms built into the walls.

Curved shapes inside.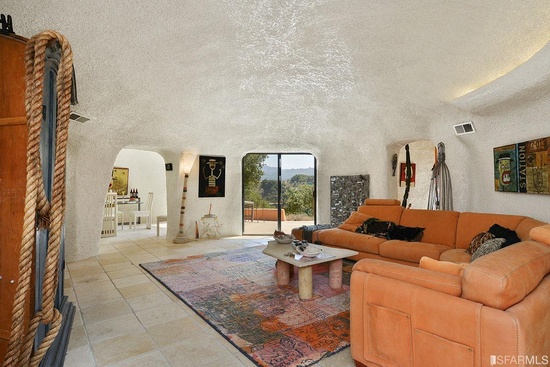 Living room area.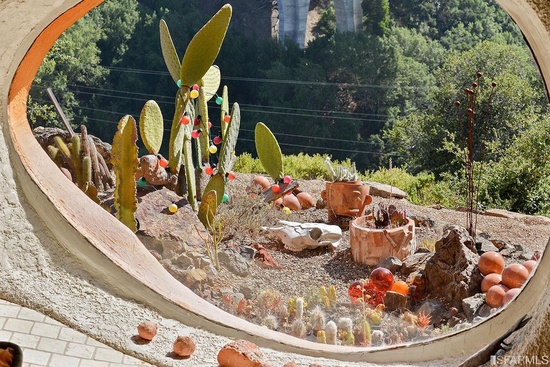 Outside cactus garden.
Sources: Zillow, Atlas Obscura, Wikipedia, Eugene Tsui, MetroLyrics
If you have not already subscribed to get TresBohemes.com delivered to your inbox, please use the form below now so you never miss another post.
---
Remember, we rely solely on your donations to keep the project going.
Become a friend and get our lovely Czech postcard pack.