Filth & Wisdom. What a name. But who can not love a film with Eugene Hutz, (born Yevheniy Aleksandrovich Nikolayev-Simonov in the Ukraine) the super funny actor you may recognize from the film Everything Is Illuminated or the Gypsy Punk band known as Gogol Bordello. In fact, Hutz made his film debut in the 2005 film Everything Is Illuminated, playing the lead character Alex. (Watch and see why we love Alex).
Humanity seems to be divided into two categories. People trying to be good and people trying to be bad, but personally I don't see so much difference.If you spend your whole life as a saint, eventually you will crave the opposite and the filth will appear as an oasis in the desert but if you spend your life in the gutter, sooner or later you will be searching for wisdom. Like a pig sniffing for truffles.– A.K.
In addition to starring in Everything Is Illuminated, Hütz wrote and performed (as part of Gogol Bordello) some of the music for the film's soundtrack and his band members had a cameo in the early part of that film. In 2008, this film, Filth and Wisdom, a film that marks Madonna's directorial debut.
Face it. Eugene Hutz makes the rest of us look booooring, regardless of who we are and what we do.  The movie should probably have a X-Rating for the suggestive sexual themes dealing in sado-masochism, prostitution, drug use, adult nightclubs, etc.. so I don't recommend it as a family film – but if you want to see something entirely different, creative and a story which comes to a nice ending – then you will enjoy this film.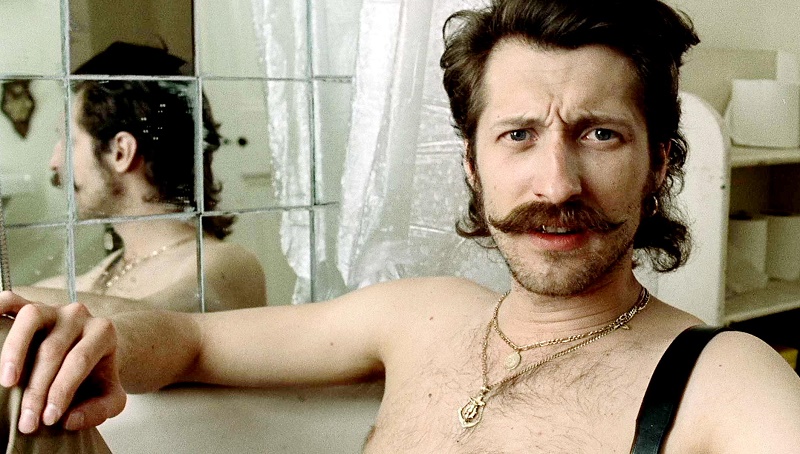 Filth and Wisdom is 3 parts twisted, 2 parts delightful, 1 part manic, and wholly hilarious.
In short, this story revolves around a Ukrainian immigrant (Hutz) who is named A.K. Comically, we see him moonlighting as a crossdressing dominatrix to make money to finance his rock star dreams.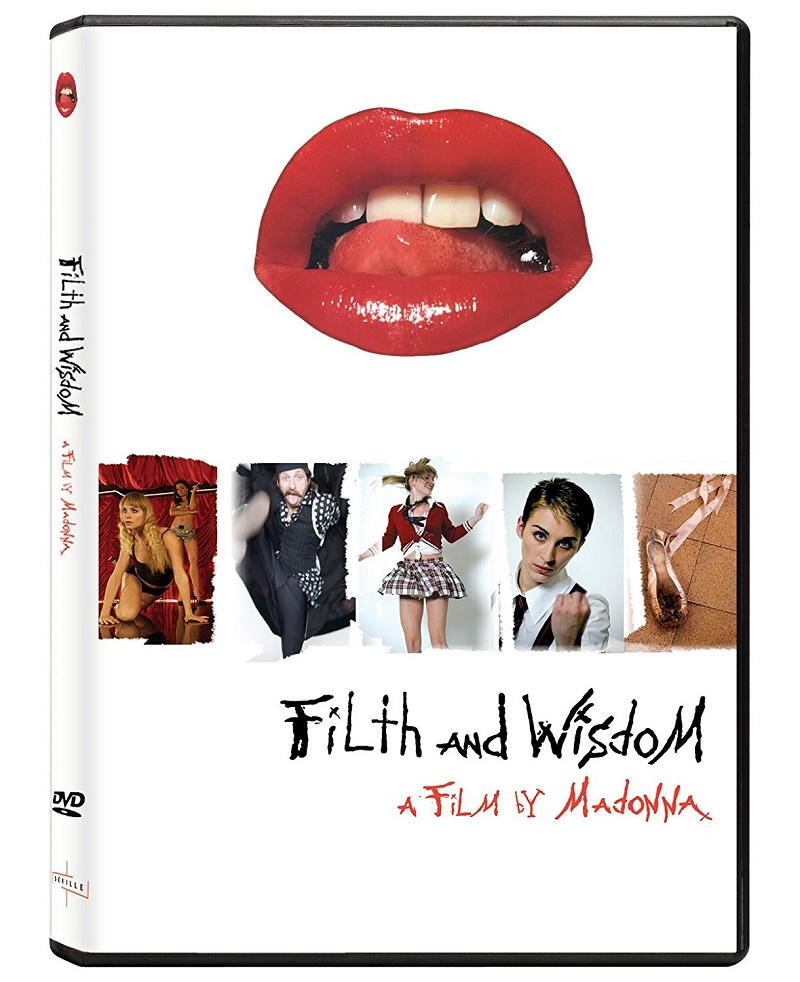 He has two female roommates: Holly (played by Holly Weston), a ballet dancer who works as a stripper and pole-dancer at a local club and Juliette (Vicky McClure), a pill popping pharmacy assistant who dreams of going to Africa to help starving children and whose boss is infatuated with her and fantasizes about her regularly.
A.K. is a character with a very straight-forward philosophical attitude towards life and it played perfectly by Eugene. An interesting tidbit about this film is that Madonna allowed (and encouraged) additional dialogue written by Hütz himself to be included in the film.
It's no secret – Madonna is (and always has been) a Hutz fan, supporter and admirer. Who wouldn't be – he's awesome and this film shows another side of him.
Watch the trailer or purchase the film at Amazon.
If you have not already subscribed to get TresBohemes.com delivered to your inbox, please use the form below now so you never miss another post.
---
Remember, we rely solely on your donations to keep the project going.
Become a friend and get our lovely Czech postcard pack.