"Oh, I love New York," said Holly Golightly (Audrey Hepburn) as she lifted a cigarette to her lips.
I just recently watched Breakfast At Tiffany's and it reminded me how there's nothing like New York in the spring, especially in the morning when the streets are empty. Can't you just hear Moon River playing softly in the background?
Audrey Hepburn is definitely a woman of many talents, whether she is gracing the screen with her doe eyes, helping thousands of children working with UNICEF, or being an at home mom, she is the definition of the classic french appeal.
Audrey has stared in over 30 movies, and Breakfast At Tiffany's is one of the most popular. Brining in fans from all around, this 60's classic was a landmark in Audrey's already blooming career.
Bringing a new era of fashion, her simple style continues to inspire today. She represents elegance without loosing her playful charm and no movie captures that more then the comedy/drama Breakfast At Tiffany's.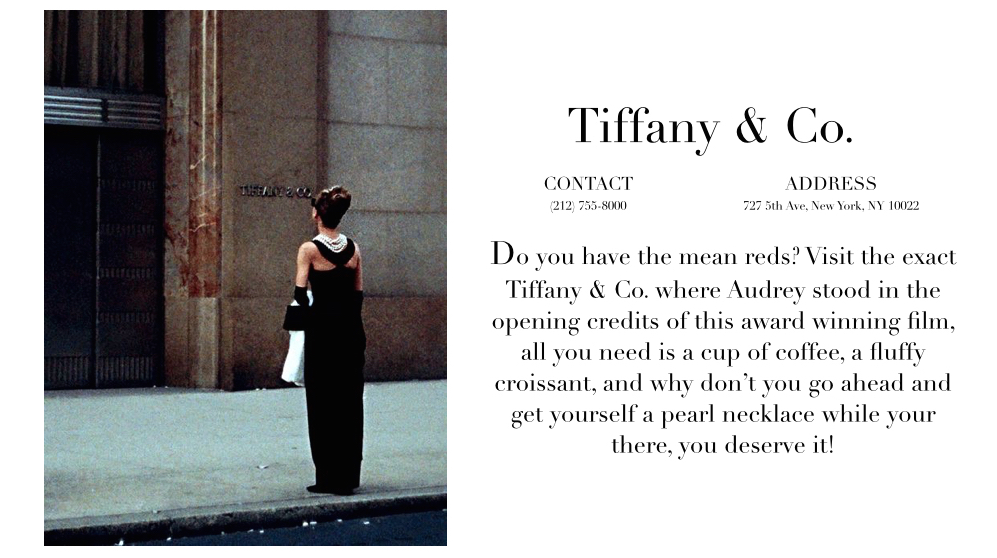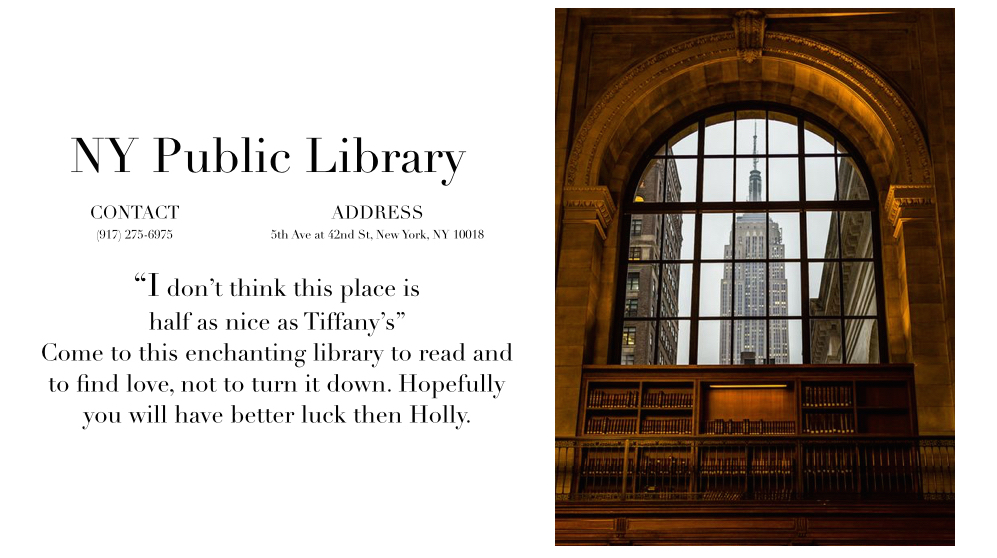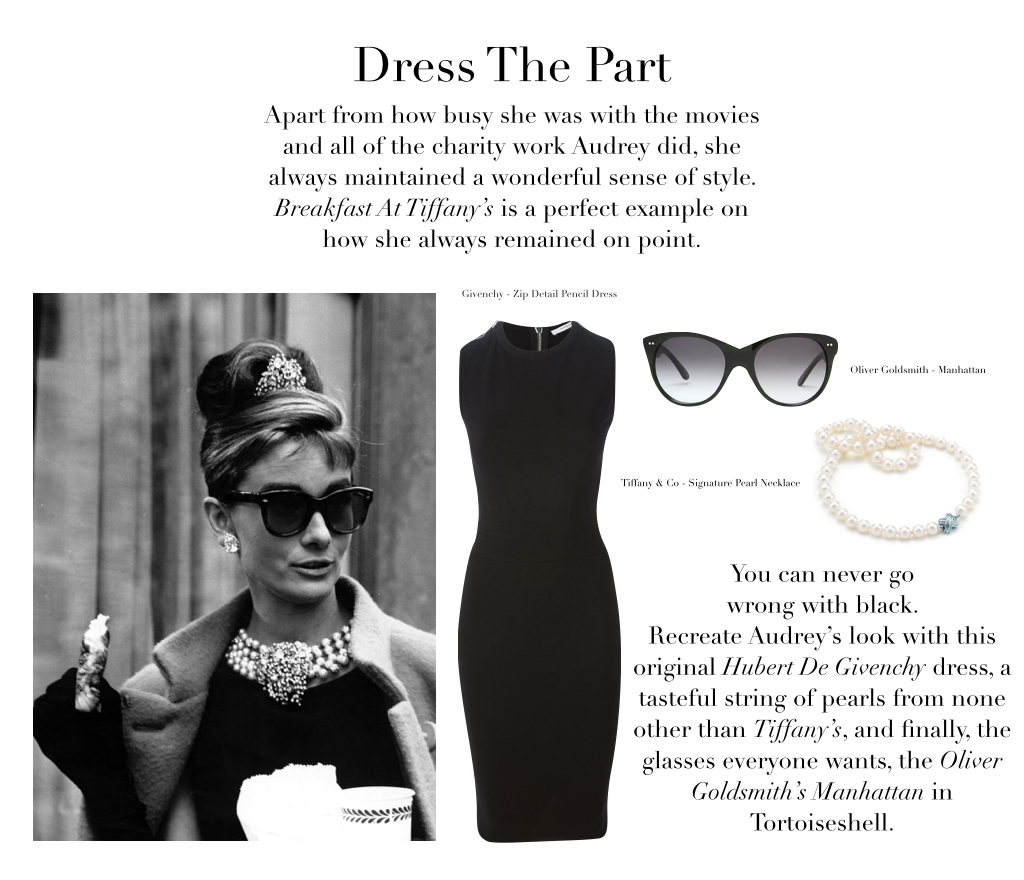 Sources: Givenchy, Tiffany & Co., Oliver Goldsmith, VintageGal, Blue Pueblo.
Pick up a copy of this classic film on Amazon.
If you have not already subscribed to get TresBohemes.com delivered to your inbox, please use the form below now so you never miss another post.
---
Remember, we rely solely on your donations to keep the project going.
Become a friend and get our lovely Czech postcard pack.