I've eaten many walnut and poppyseed roll slices – far too many. And now, thanks to my dear friend Jillian Greer, I have this walnut roll recipe to share with you.
This rolled up delight is popular in parts of Central and Eastern Europe. It's not strictly Czech – in fact, it is a staple in several cuisines including Austrian, Bosnian, Croatian, Danish, Hungarian, Latvian, Lithuanian, Polish, Russian, Serbian, Slovak, Romanian and Ukrainian.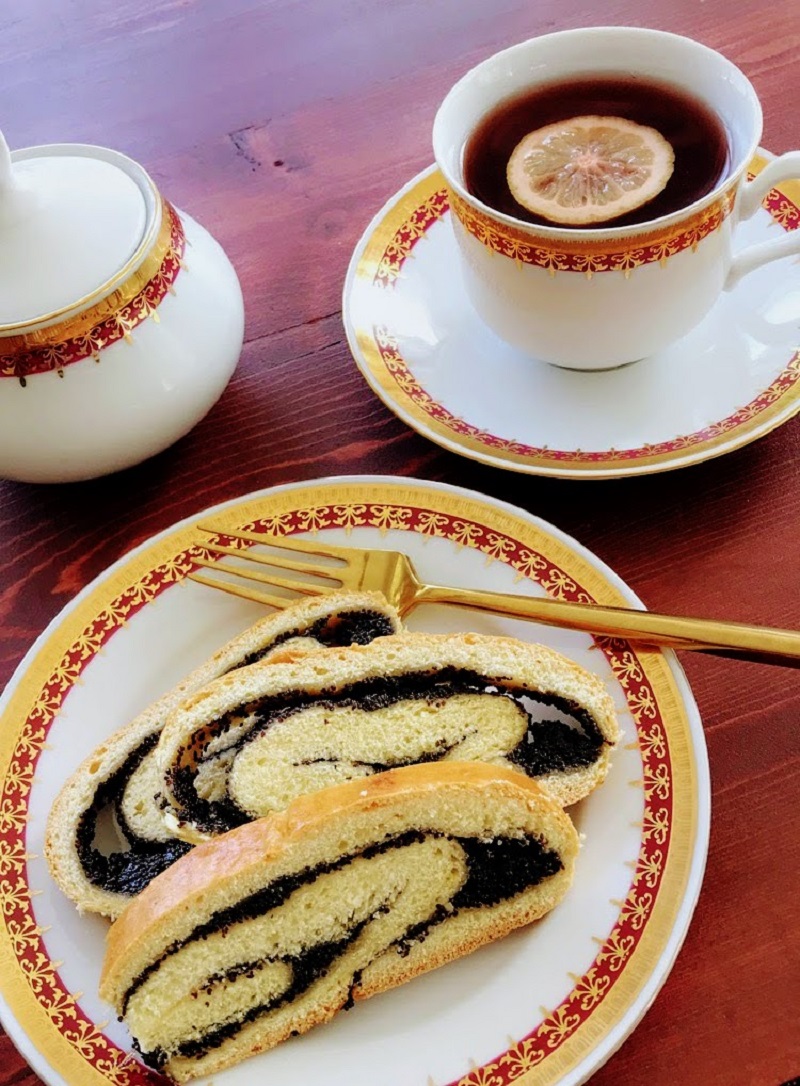 It's pretty easy to make once you get the hang of it and be careful… the dough ends up so soft, you'll never want to let it go.
In fact, after eating 1,329 of these, I am starting to get a little full time dough around my belly to keep me company. Thanks Jillian!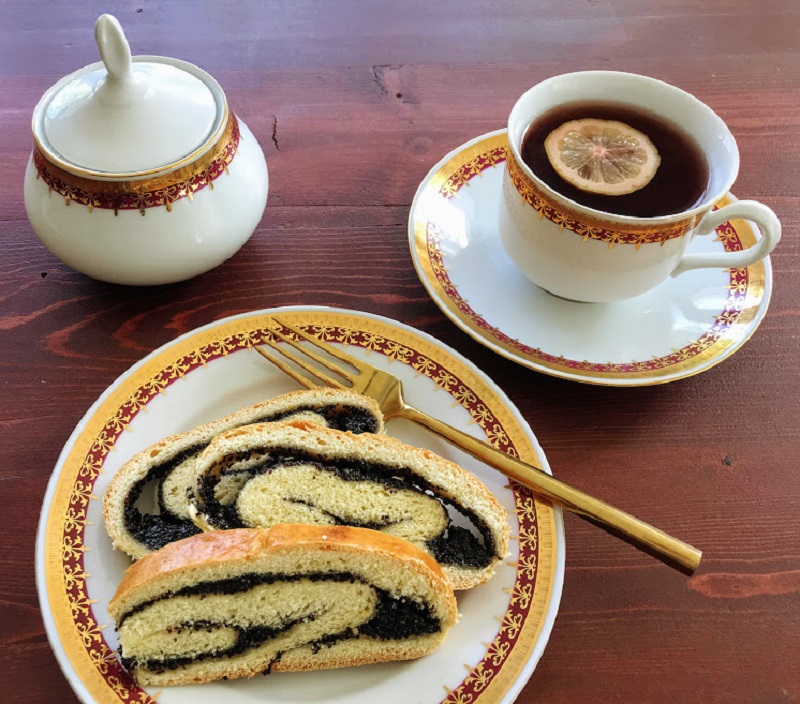 You can substitute poppyseed filling for the walnit filling. I purchase prepared poppyseed filling at my local Russian Market or Polish Deli.
Ingredients…
For the dough…
1 1/2 cups of milk
1 tsp. of flour
1 tsp. of sugar
1 package of active dry yeast
4 cups of flour (depending upon flour, you may use up to 5 cups)
1/2 cup of sugar
tiny dash of salt
zest of 1 lemon
3 egg yolks, at room temperature
1/3 cup of butter, melted
For the filling…
1 cup of sugar
5 1/2 cups of walnuts

3/4 cup of milk
Instructions…
In a small saucepan, warm the milk to a lukewarm temperature. Add 1 tsp. of flour and 1 tsp. sugar and stir. Add yeast and set aside without stirring. Let the mixture rise for 15-20 minutes or until it forms a thick layer on top.
In a bowl, combine the flour, sugar, salt, and zest of half a lemon using a whisk. Once the yeast mixture has risen, add the melted butter and the egg yolks to the flour mixture. Combine using a whisk. Then, using a wooden spoon, stir in the yeast mixture. Once all of the ingredients are incorporated, knead the dough for 8 minutes or until it no longer sticks to the sides of the bowl. Cover the bowl with a cloth and set aside for about 1 hour or until the dough has doubled in size.
Meanwhile, in a medium bowl, combine the walnuts and sugar together. In a saucepan, bring the milk to a boil. Once it begins to boil, remove it from the heat and pour it over the walnut mixture. Stir to combine the ingredients and let cool completely.
Preheat the oven to 350 degrees. Grease a pan with vegetable oil and set aside. Sprinkle a clean tablecloth with flour and place the dough on it. Using your hands, stretch the dough out gently to form a rectangle. Using a rolling pin, roll the dough until it is 1/4 inch thick. Spread the walnut mixture over the dough evenly and roll it using the tablecloth. Transfer the roll to the prepared pan and brush the sides and top with oil. Set aside for 10 minutes before putting it into the oven.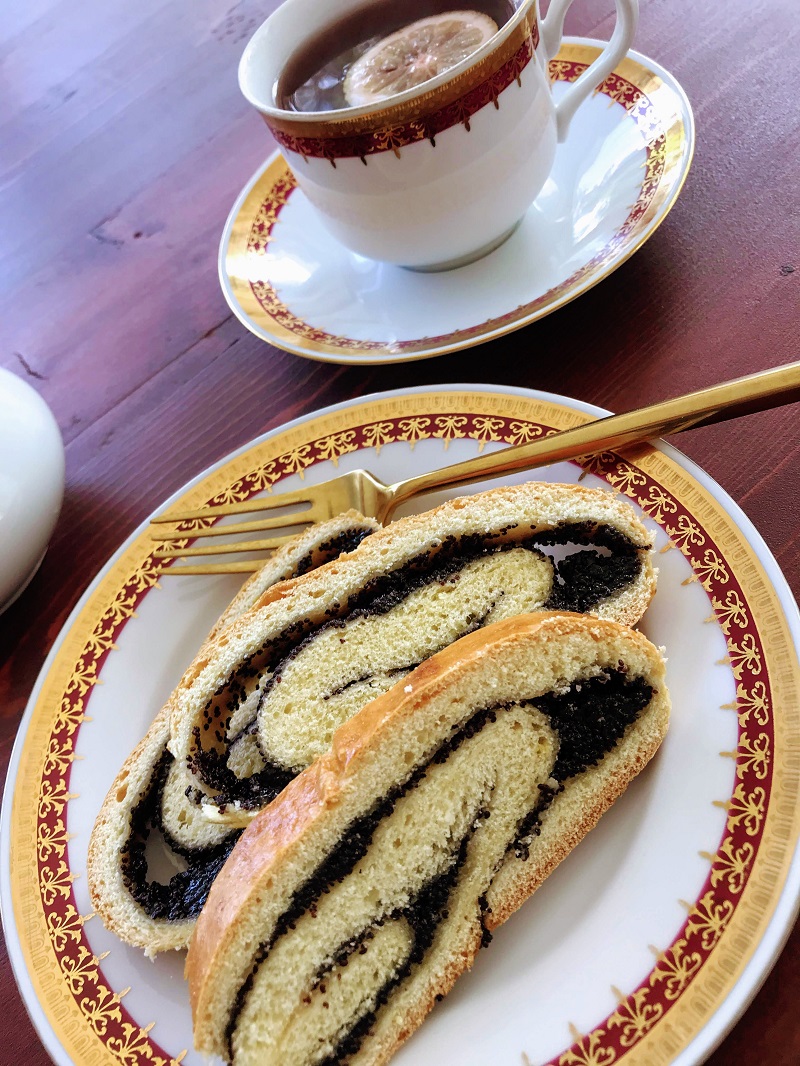 Bake about 45 minutes or until the roll becomes golden brown. Cover the top with foil if it begins to brown too quickly. Wrap the roll in a non-floured tablecloth once removed from the oven and let it cool completely.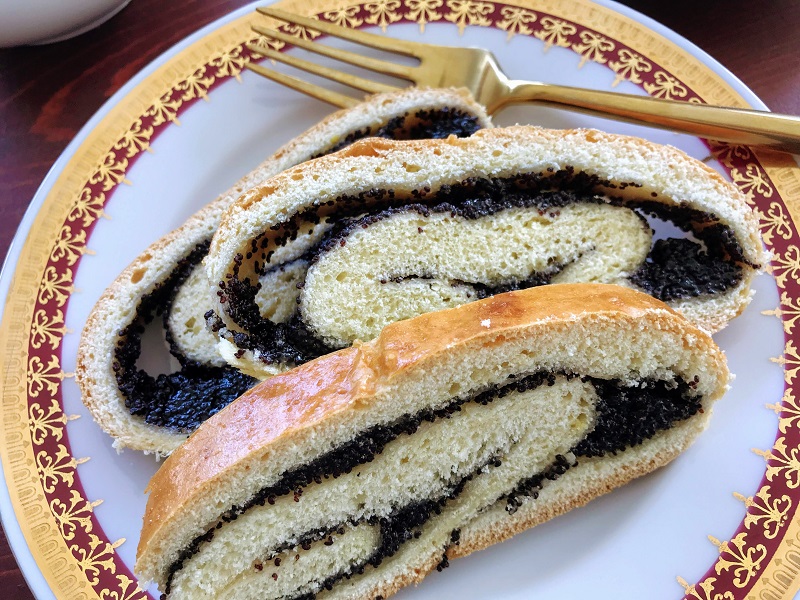 Alternately, you can use poppyseed filling. Look for it next to other pie fillings at your local grocery store.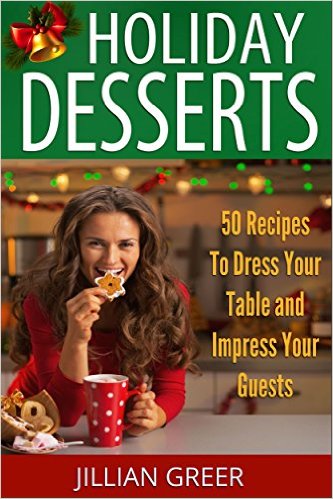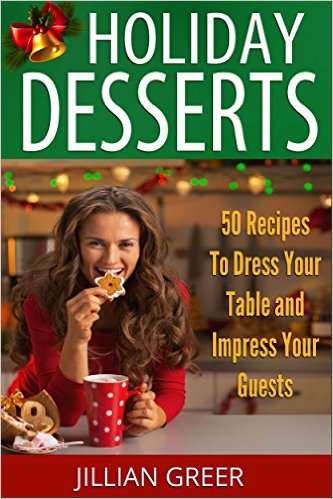 Cooking since the age of four, Jillian feels most comfortable at home in her kitchen. She has been collecting recipes as long as she can remember and has traveled abroad to attend cooking workshops in Rome, Paris, Prague and London.
While she loves trying dishes from every culture, she is still a meat and potatoes gal at heart and she loves cooking for her husband and two sons best.
Jillian lives in Montana and her favorite activity is collecting little bottles of flavoured liquor and misting all of her sweet treats with them. To get the latest copy of her new cookbook, visit Amazon.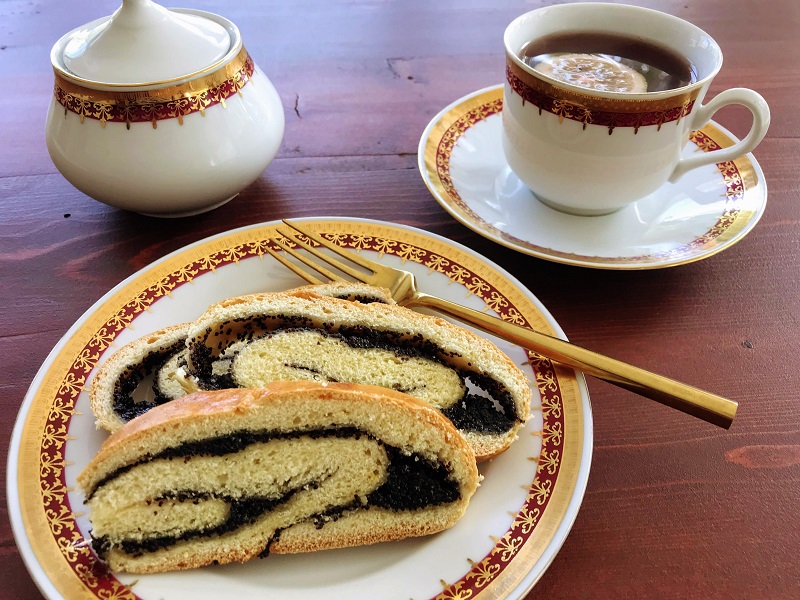 Have you tried this recipe?
We'd love to see your photos…
Enjoy!
If you have not already subscribed to get TresBohemes.com delivered to your inbox, please use the form below now so you never miss another post.
---
Remember, we rely solely on your donations to keep the project going.