Yes Giorgio! Once upon a time, not too long ago, there were different types of movies. The kind you wanted to watch again and again and the kind that stayed with you long after you were through watching the movie.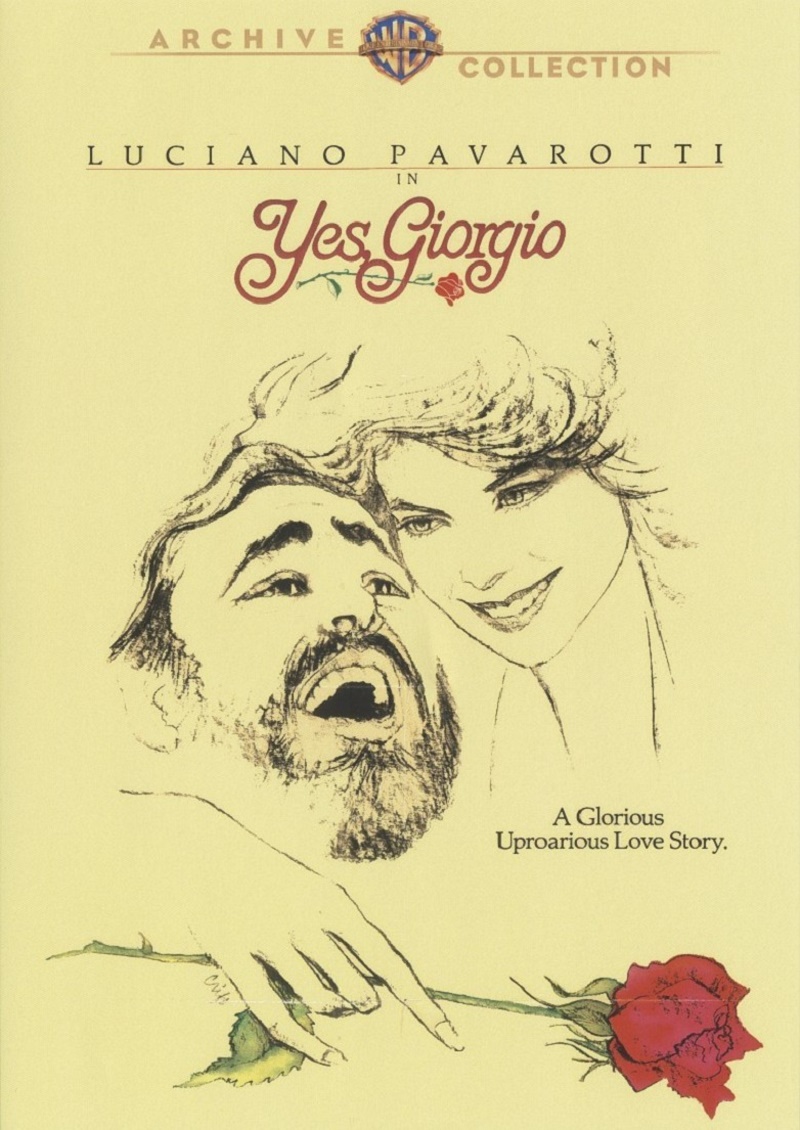 Yes Giorgio! If you are a Pavarotti lover like us, then this movie is an absolute must.
A perfect film showing Pavarotti at his best, he plays Giorgio Fini, and Italian opera singer who falls for his American doctor. A lighthearted romance with beautiful scenery and even more beautiful music.
The hot air balloon flight over the Napa valley was beautiful & so was the song he sang If We Were in Love (one of the few times Pavarotti sang in English).
A masterful role for Pavarotti, whom displays a unique sense of humor and playfulness in this role. This role gave Pavarotti the opportunity to use his speaking voice and to exhibit a personality and character in ways an opera would not.
He'll be forever remembered as a man who is happy and secure in himself and who can laugh at himself, sharing the magical essence of who he is with us all.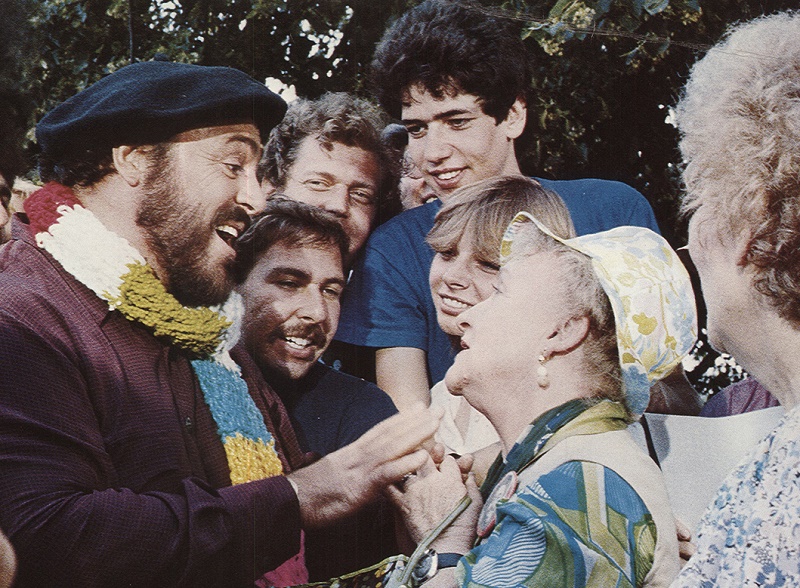 Favorite fantasy: to be that wicked little old nun who lies to make him sing again and again and again as they drive through the countryside. I am sure her sin is forgiven this is a sweet film which tells a nice story typical for the mid 80's.
Watch the trailer or get your copy on eBay or Amazon.
Yes, Giorgio, is a feel good movie. It has the perfect mix of romance, great music, beautiful scenery, comedy, a great food fight, and a little taste of the bittersweet. The ending scenes from Puccini's Turandot are worth the wait to the end.
If you have not already subscribed to get TresBohemes.com delivered to your inbox, please use the form below now so you never miss another post.
---
Remember, we rely solely on your donations to keep the project going.
Become a friend and get our lovely Czech postcard pack.