Some people eat breakfast for breakfast, we eat dessert.
Some people eat lunch for lunch, we eat dessert.
Some people eat dinner for dinner, we eat dessert.
This is mostly true when we travel to Prague, and especially when Cukrárna Myšák is nearby. These people have taken dessert and made it into an art form. Perhaps over 100 years of perfecting the recipes is why. Confectioner František Myšák's company was founded in 1904 and moved to the house on Vodičkova 31 in 1911.
Here is a quick snapshot of Prague dessert on the table today.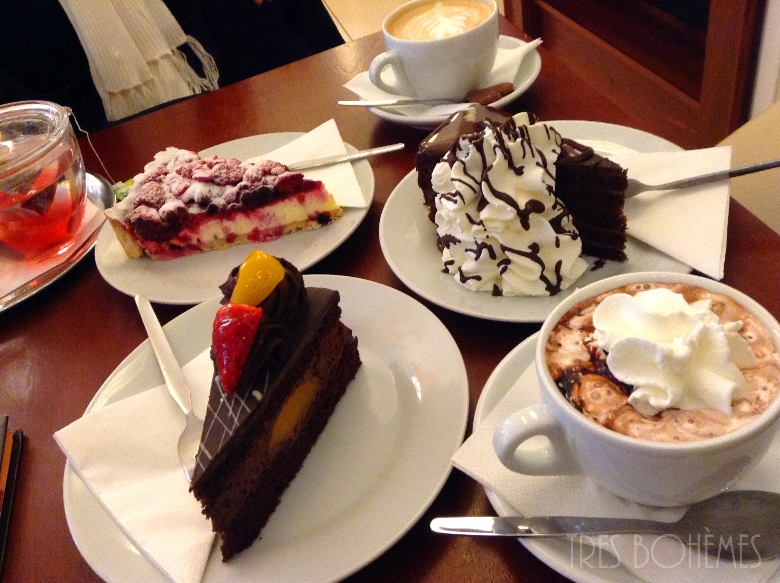 Under the direction of František Myšák senior, cakes for celebrities of the political, cultural and sporting world were born. He created the 80th birthday cake for president T. G. Masaryk, using his favourite apricots (which, however, the president never tasted, to the disappointment of Mr. Myšák, as it was exhibited with other gifts and got spoiled). He welcomed President Beneš after the war with a cake with roses whilst Klement Gottwald enjoyed the Paris cake in the form of a hedgehog.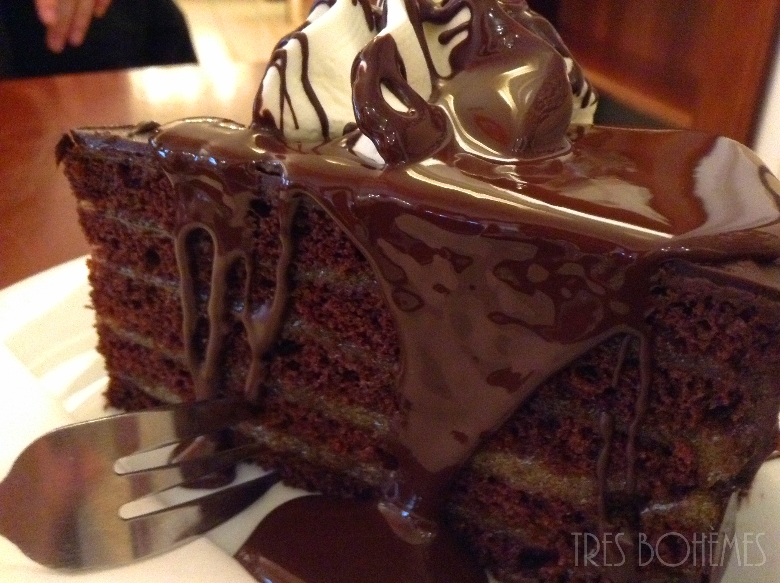 Myšák's cakes were admired and devoured by celebrities of the time, such as Oldřich Nový, Emmy Destinn, Růžena Nasková. The tennis player Mr. Koželuh reportedly claimed that the chocolate rocket, which František Myšák gave him, drove him to victory. Later, in 1922, the renowned confectioner had the original Neo-Renaissance building redecorated by architect Josef Čapek.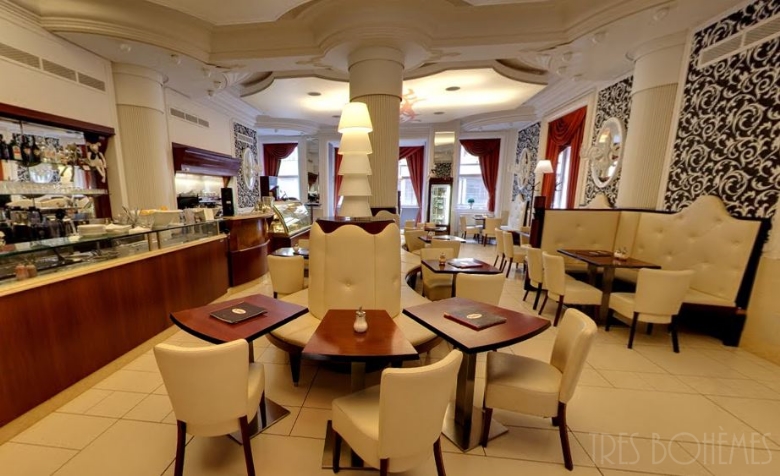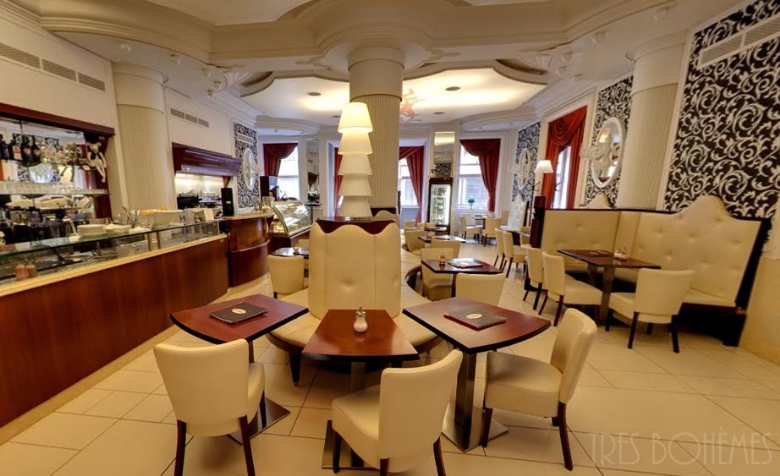 The house, known to the general public as "Myšák", thus got its typical rondo-cubist facade of red bush-hammered bricks. The design of the facade was probably the work of famous architects Josef Gočár and Pavel Janák. The facade and the whole house are a very distinctive contribution to the world-renowned phenomenon of Prague cubist architecture.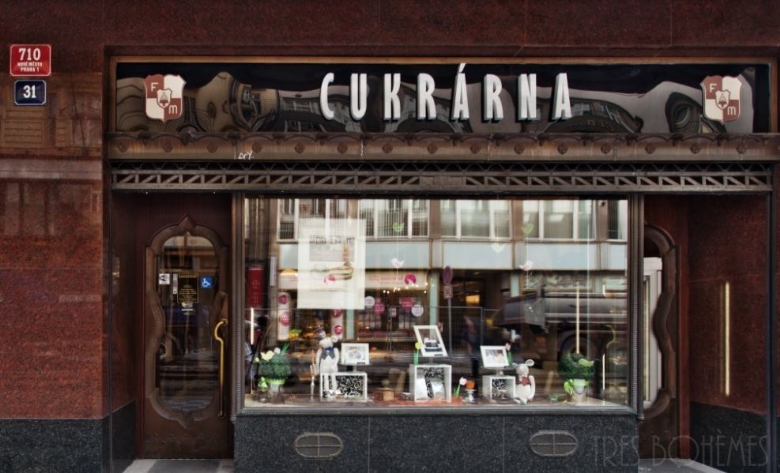 The patisserie operated under the baton of Myšák's family until 1949, when it was leased to Odkolek national enterprise. A year later it was nationalized.The son of František Myšák worked in his father's patisserie from the age of five. After the nationalization of the company, he worked at Prague-based Tatran.
His most famous inventions include the caramel sundae. He got his greatest acclaim for his marzipan mushrooms at the World Exhibition in Brussels. Creations of both Myšák gentlemen gathered awards around the world.
This is a must see and visit Prague café.
Get the address and see more images and deliciousness at this link.
If you have not already subscribed to get TresBohemes.com delivered to your inbox, please use the form below now so you never miss another post.
---
Remember, we rely solely on your donations to keep the project going.
Become a friend and get our lovely Czech postcard pack.