There is no doubt that Sophia Loren has always been an iconic beauty. What amazes me most in seeing these photographs is how contemporary she looks 50+ years after they were taken. Talk about a living example of timeless beauty!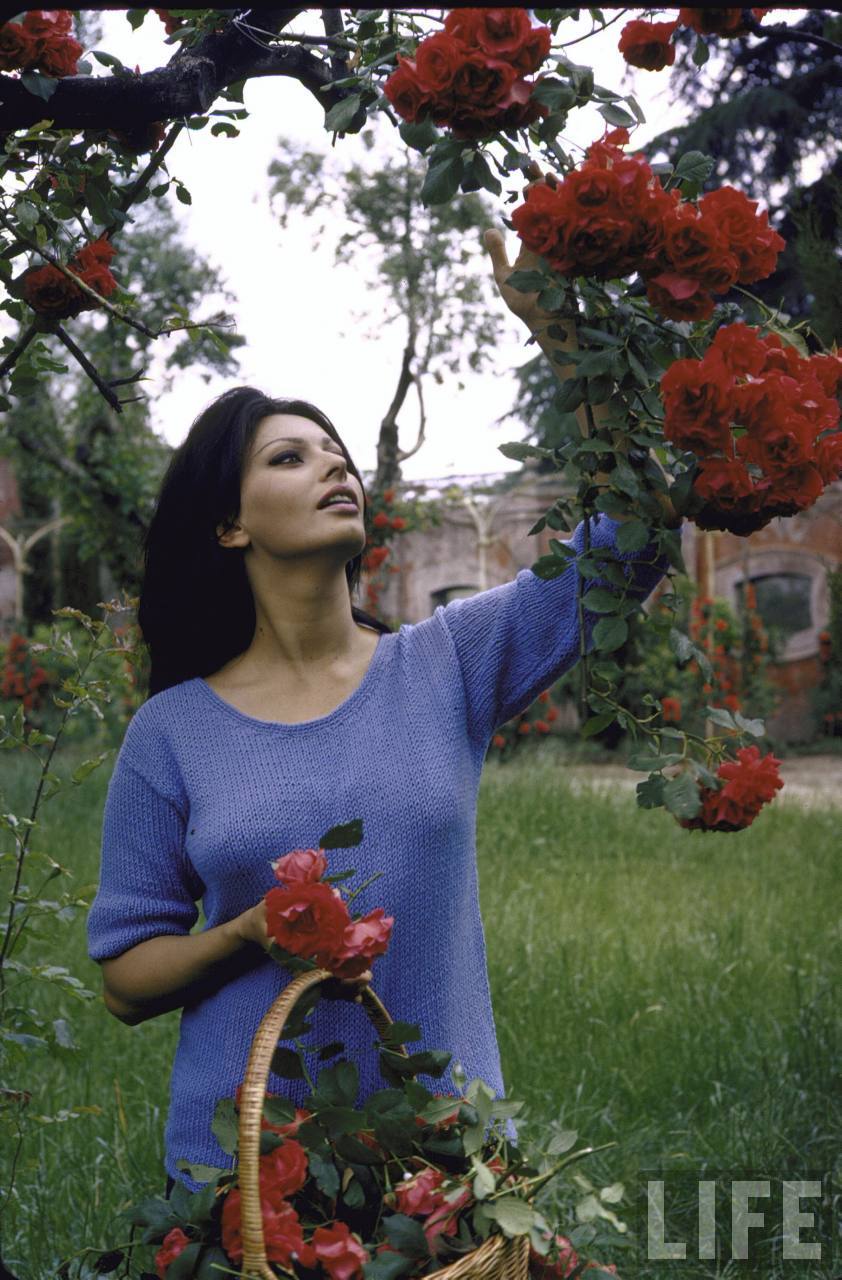 Look at her sense of peace and natural beauty as she picks roses from her garden at her villa near Rome.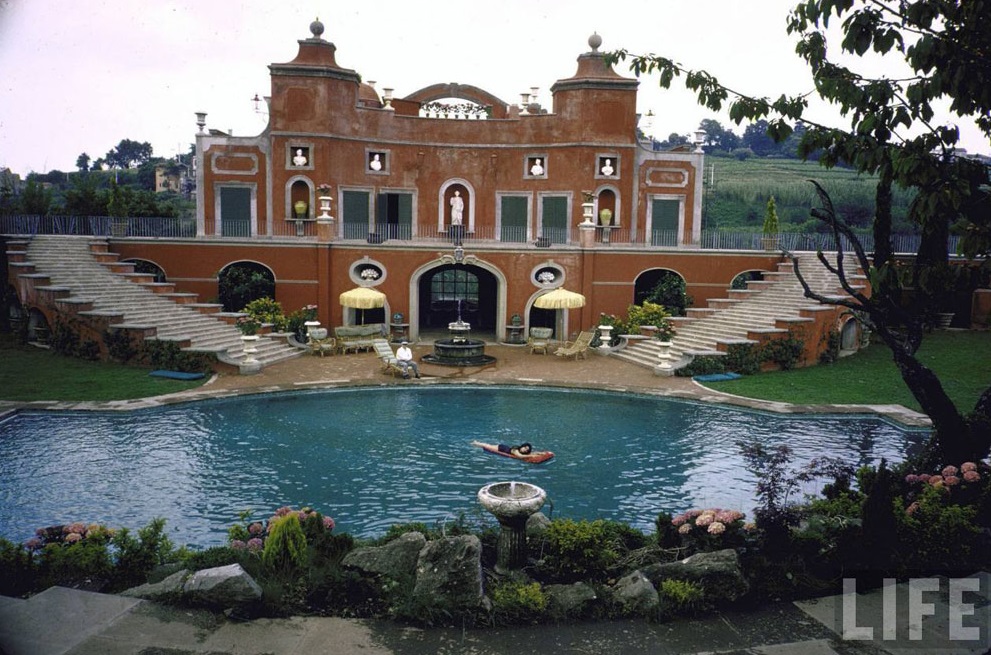 This is the home she shared with her husband Carlo Ponti, Sr.  He was 22 years her senior and upon meeting him, Sophia knew he would be the father figure in her life forever.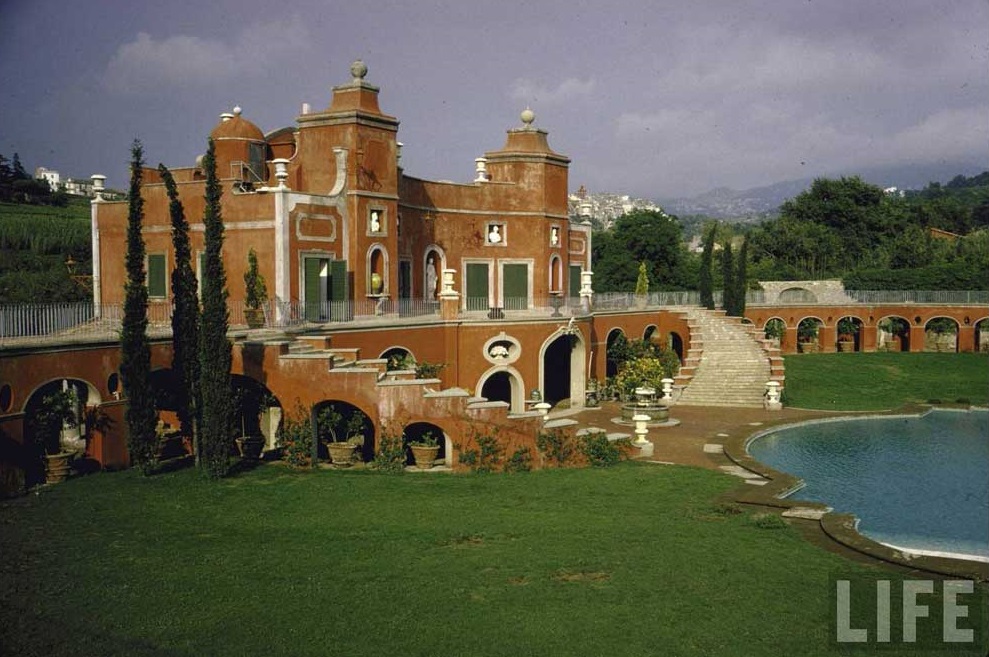 Ponti was an Italian film producer with over 140 production credits and he was the rock that Loren was looking for in her career. They remained loving partners until he passed away in 2007.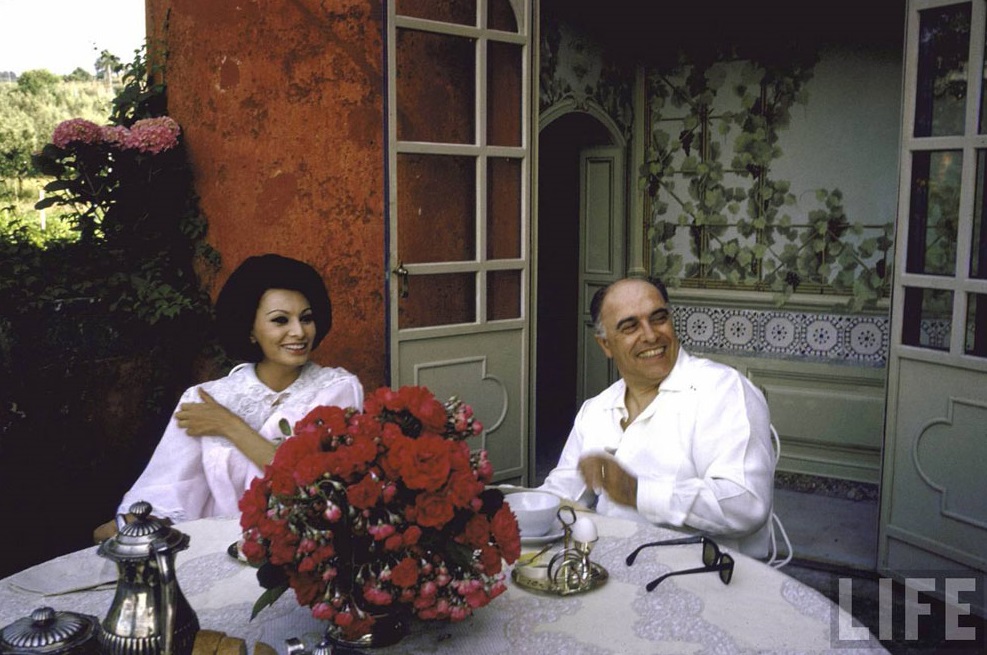 Though she has always been a sex symbol and icon, in these images, she looks so relaxed and truly "at home".
Enjoying the gardens with her children, she looks like a stylish blogger mom who enjoys the quiet, yet most meaningful simple moments of all.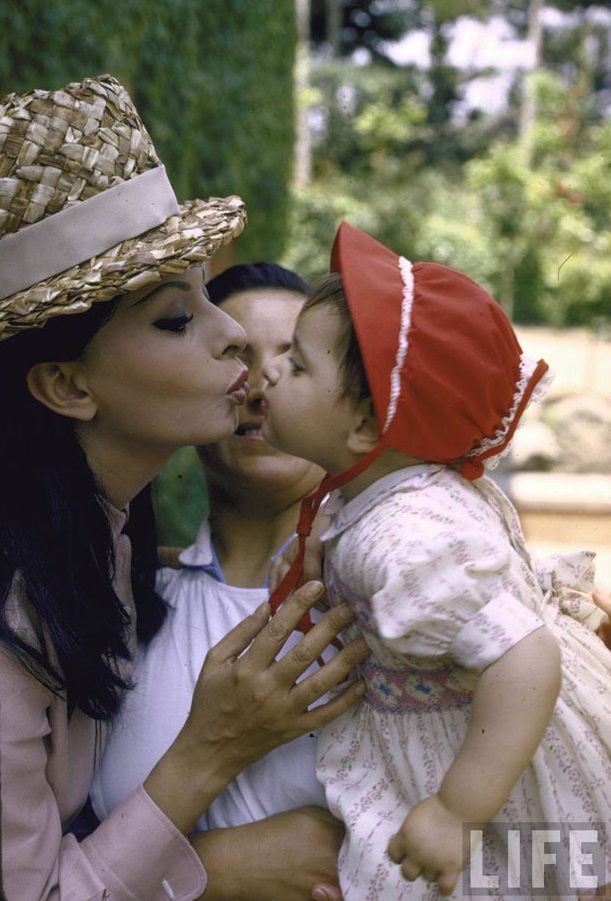 Moments with her loved ones. Moments alone. Moments to cherish…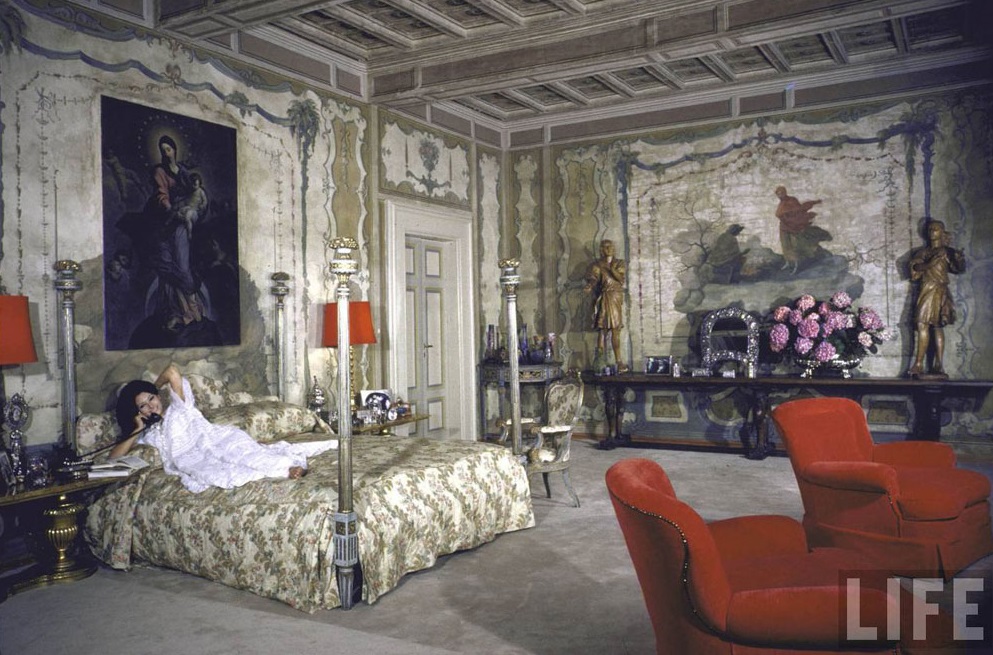 Sophia began her career at age 14 after entering a beauty pageant in 1949 and worked bit parts while taking acting lessons for approx. 10 years before being noticed by Paramount Pictures who immediately signed her to a five picture contract. Notable film appearances around this time include Houseboat, That Kind of Woman, and It Started in Naples. But her superstar status came when she portrayed Cesira in Vittorio De Sica's Two Women. A Best Actress Academy Award in 1962 is when the world came to know Sophia.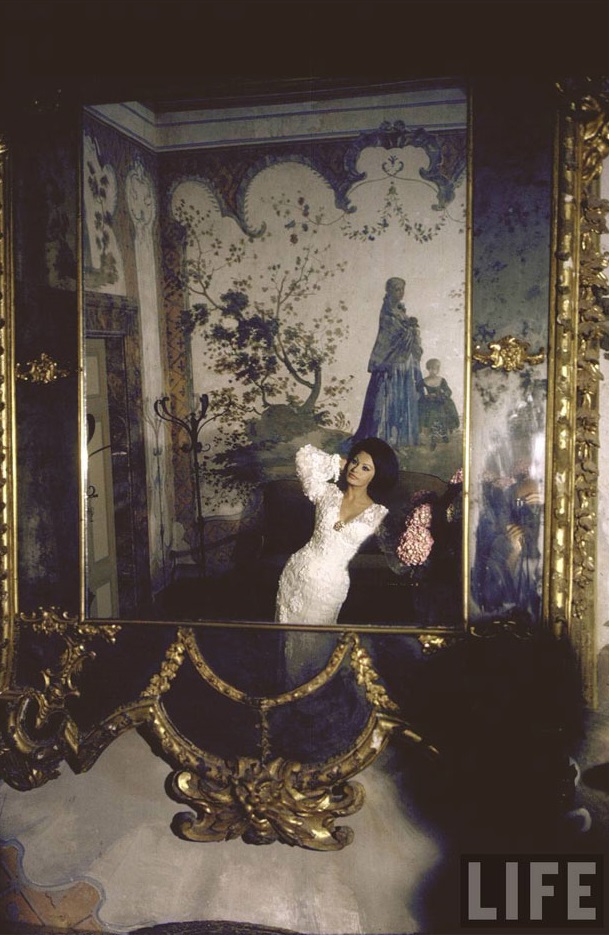 The glamorous reflections of a classic icon.
Between 1960-1970 is really when Sophia took the world by storm. She worked hard and perhaps that is why to date, she still holds the record for having earned  not one, two or three – but six David di Donatello Awards for Best Actress. After a very successful decade, she made the (smart) decision to slow down a bit and enjoy family.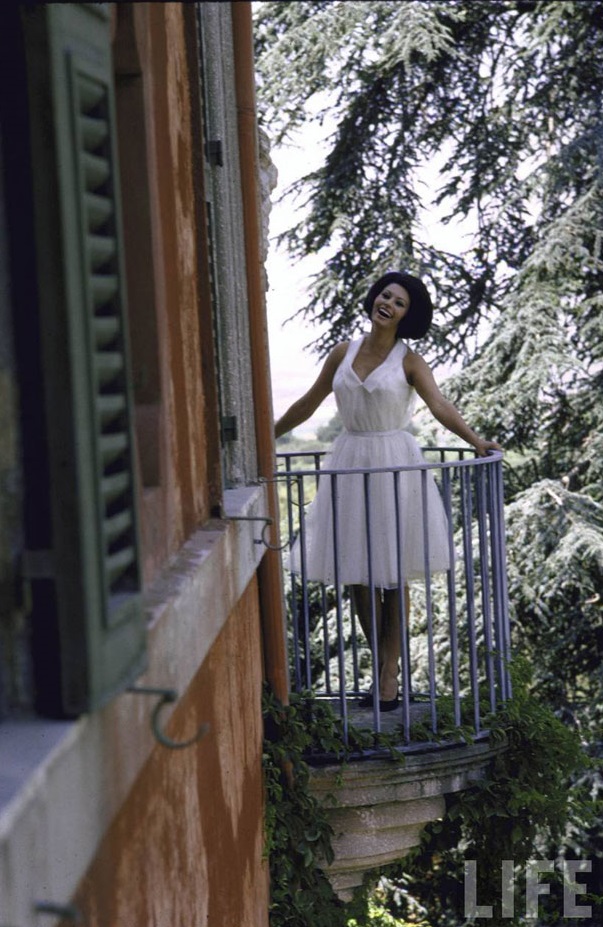 "I think the quality of sexiness comes from within. It is something that is in you or it isn't and it really doesn't have much to do with breasts or thighs or the pout of your lips."
Carefree beauty and style.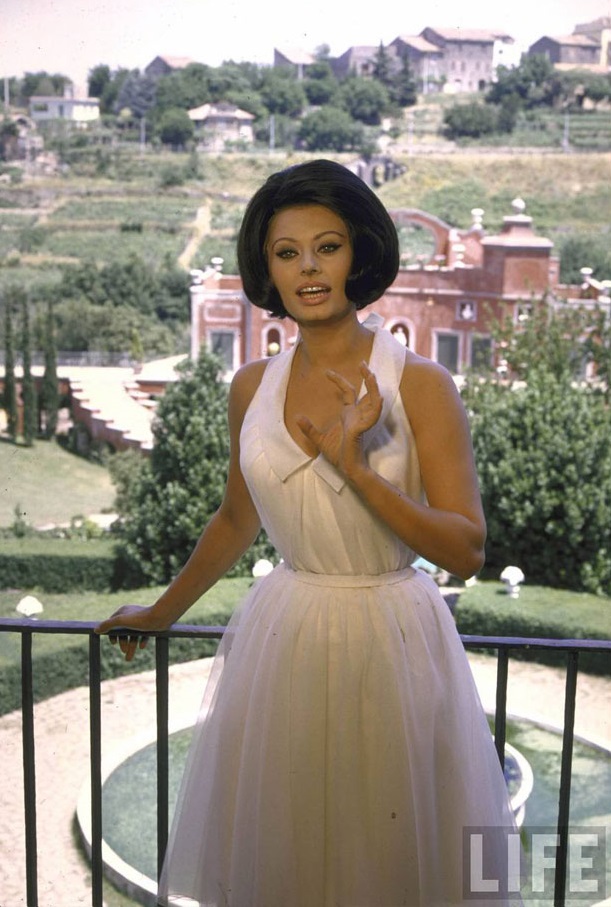 "Beauty is how you feel inside, and it reflects in your eyes. It is not something physical."
Sophia loved to speak of the benefits of a family centered home.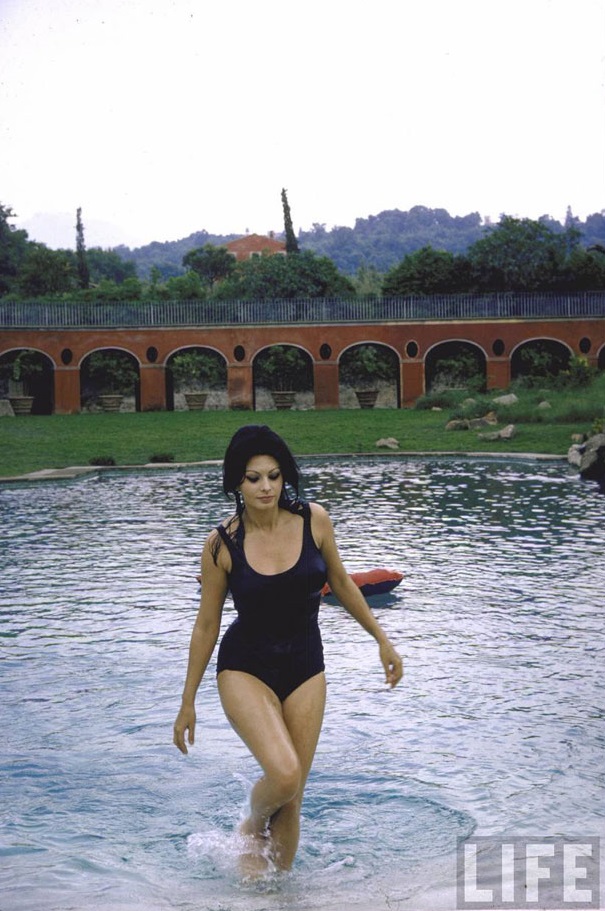 Lounging at the pool, cooking homemade meals and spending time with Carlo was just what she had in mind for the next part of her life.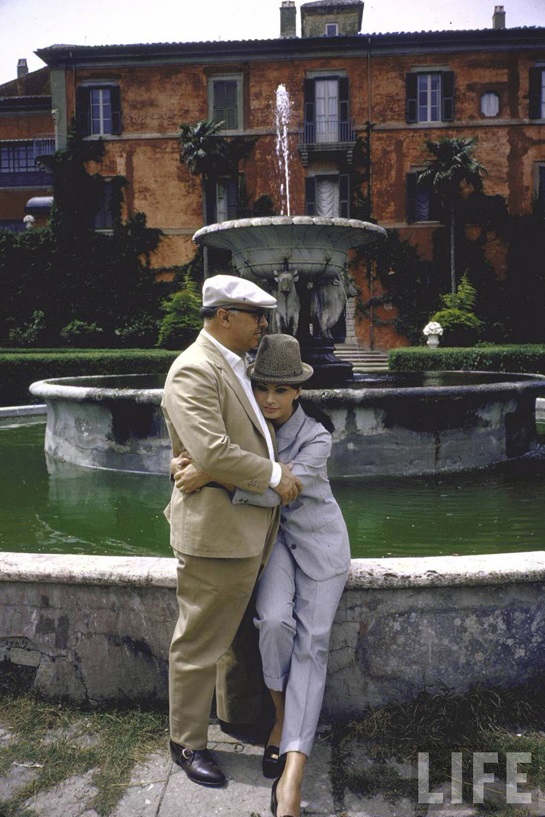 Don't you just see how much they loved one another?
Theirs is truly a fairytale romance filled with overcoming obstacles and hardships and while these photos show a carefree life, they fought to be together and had to make numerous sacrifices.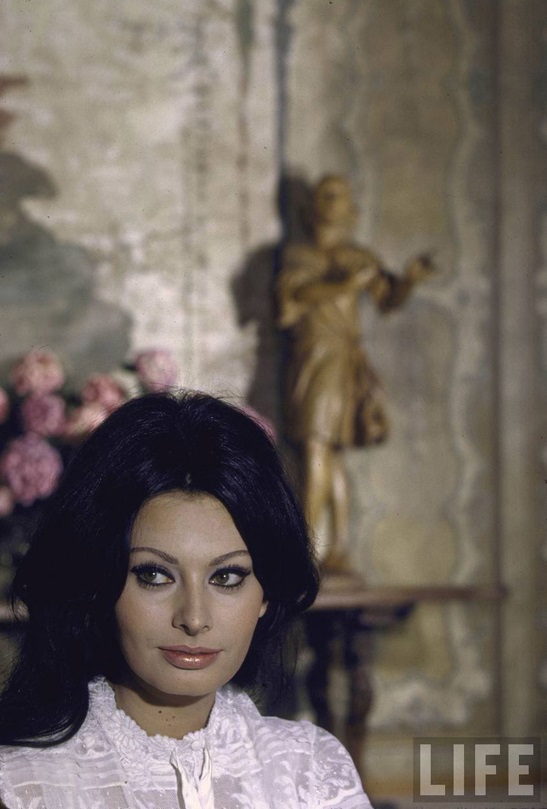 But Sophia never gave up. You can see the determination in her eyes. This is a woman who goes after what she wants.
"Many people think they want things, but they don't really have the strength, the discipline. They are weak. I believe that you get what you want if you want it badly enough."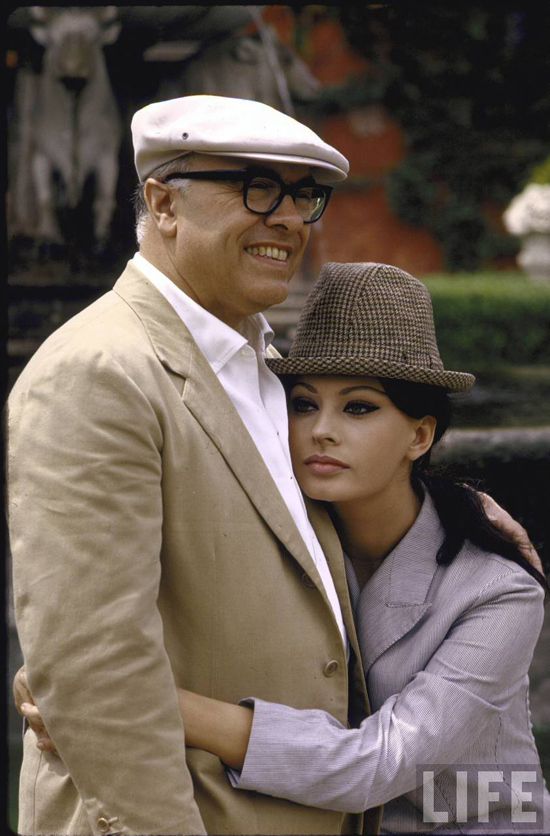 When asked by Jane Gordon (Daily Mail uk) in a November 2009 interview if she were ever likely to marry again, Sophia answered, "No, never again. It would be impossible to love anyone else."
Nothing like a fairytale romance with an ending where they are loyal, committed and carry on together, even after death.
I know, I know… I am a hopeless romantic.
But really, what a beautiful answer coming from a lovely, graceful, classy, elegant and timeless beauty. Some things… never go out of style.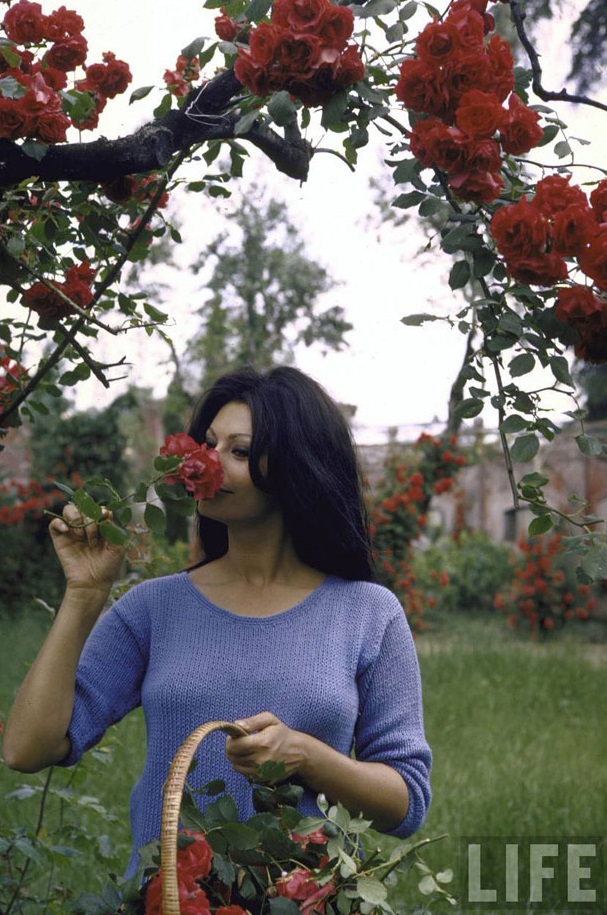 Perhaps she appreciates and enjoys her life so much because she began with nothing…
"The two big advantages I had at birth were to have been born wise and to have been born in poverty."
Or just some life wisdom and experience.
Despite her position as showbiz royalty, she relishes her discrete, low-profile lifestyle, claiming throughout the years, "Showbusiness is what I do, not what I am."
A Cinderella story with a modern twist. Happy Birthday beautiful lady.
(Sophia Loren was born Sofia Villani Scicolone on September 20, 1934)
Sources: Life, Daily Mail, Wikipedia, IMDb
Photo Location: Rome, Italy, June 1964
Photographer: Alfred Eisenstaedt
If you have not already subscribed to get TresBohemes.com delivered to your inbox, please use the form below now so you never miss another post.
---
Remember, we rely solely on your donations to keep the project going.
Become a friend and get our lovely Czech postcard pack.