Today we are looking at Czech Avant Garde – Socialist Realism. In the period between the two world wars, artistic movements in Czechoslovakia produced outstanding examples of avant-garde book cover design, layout, and typography. Czech artists, designers, and architects adopted and developed trends from the avant-garde in other parts of Europe and created what they saw as a new approach to book cover design and typography.
Rejecting the bibliophile tradition of book design, these artists sought instead to use avant-garde aesthetics to create simply produced books that could be made available to all. This was not merely an attempt to put modern art on a book cover but rather to rethink the entire aesthetics and so produce a modern book and book cover.
By the end of the 1930s, functionalism dominated Czech book design. Social Realism inspired the design of books that were legible, practical, and affordable. Mass produced, the books were often intended as a vehicle for social critique. Zdenek Rossmann's design for Civilisovaná žena (The civilized woman)  utilizes the communicative properties of photography to reinforce the book's message about the need for reform in women's clothing. Bauhaus-inspired typography contributes to the functionalism of the design.
Common images used in socialist realism were flowers, sunlight, the body, youth, flight, industry, and new technology. These poetic images were used to show the utopianism of communism and the Soviet state. Art became more than an aesthetic pleasure, instead it served a very specific function. Soviet ideals placed functionality and work above all else, therefore for art to be admired it must serve a purpose. Georgi Plekhanov, a Marxist theoretician, states that art is only useful if it serves society "There can be no doubt that art acquired a social significance only in so far as it depicts, evokes, or conveys actions, emotions and events that are of significance to society."
The ultimate aim was to create what Lenin called "an entirely new type of human being": The New Soviet Man. Art (especially posters and murals) was a way to instill party values on a massive scale. Stalin described the socialist realist artists as "engineers of souls".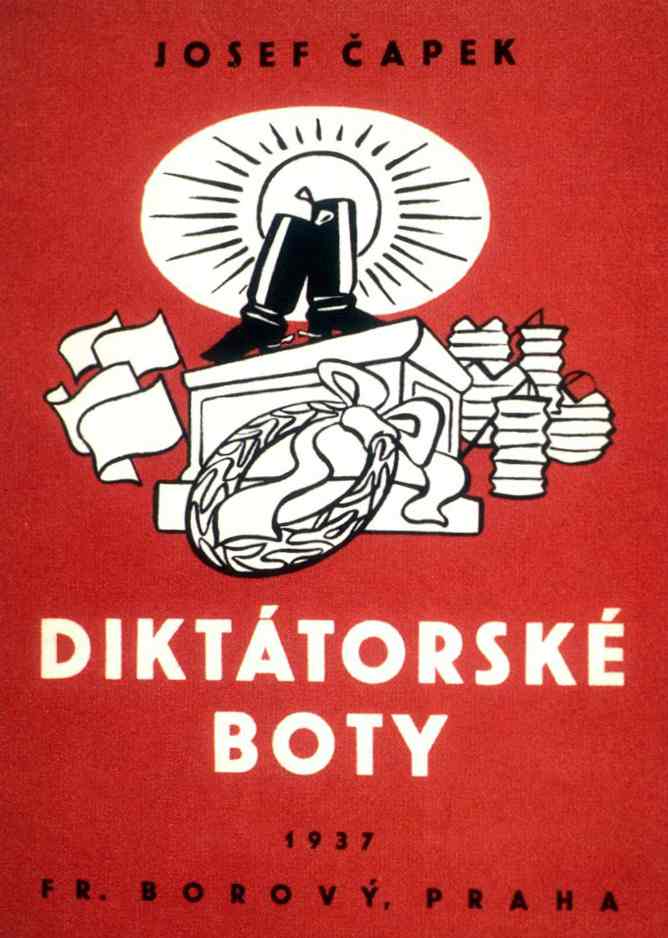 1. Socialist Realism. Book cover design and illustrations by Josef Čapek for Diktátorské boty (The Dictator's Boots) by Josef Čapek. Praha, František Borovy, 1937.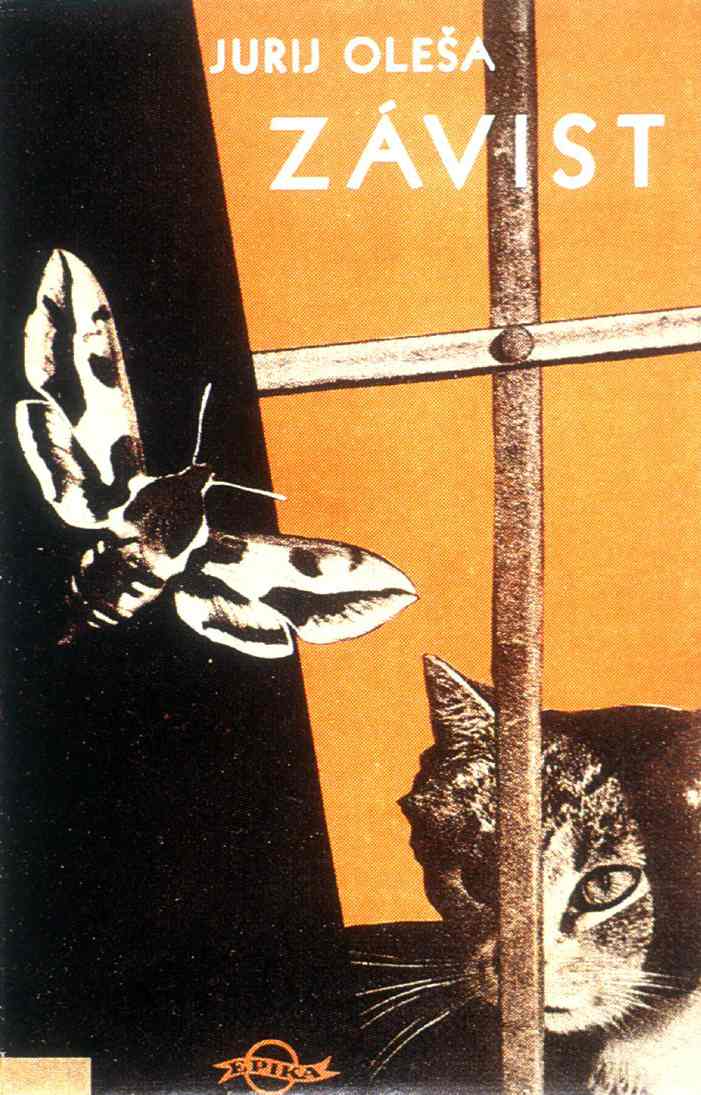 2. Socialist Realism. Designer unknown for Závist (Envy) by lurii Karlovich Olesha. Praha, Melantrich, 1936.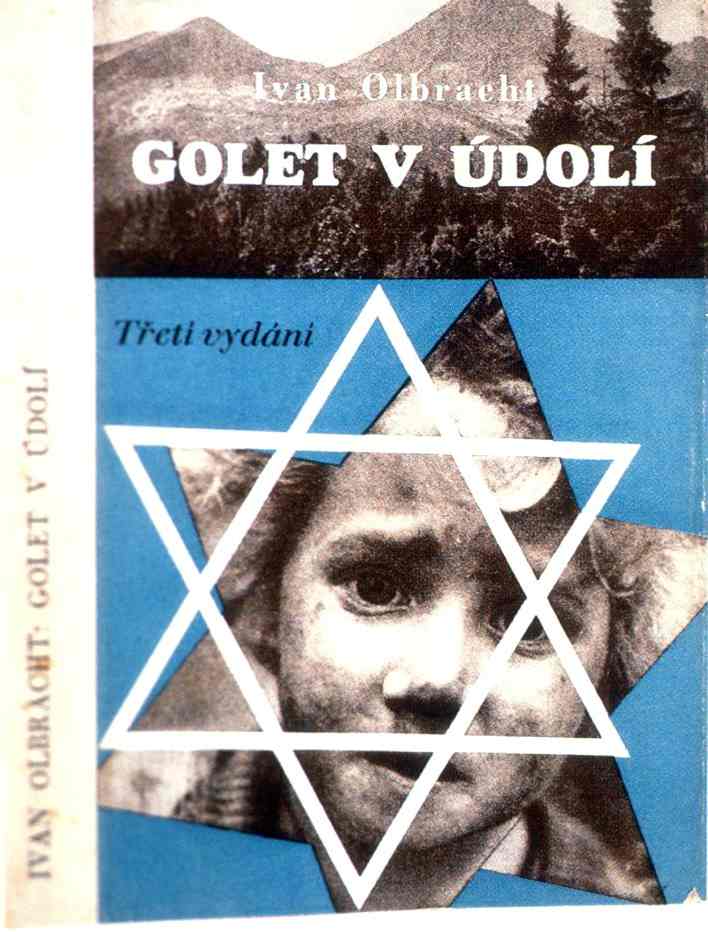 3. Socialist Realism. Designer unknown for Golet v údolí (The Golet in the Valley) by Ivan Olbracht. Praha, Melantrich, 1937.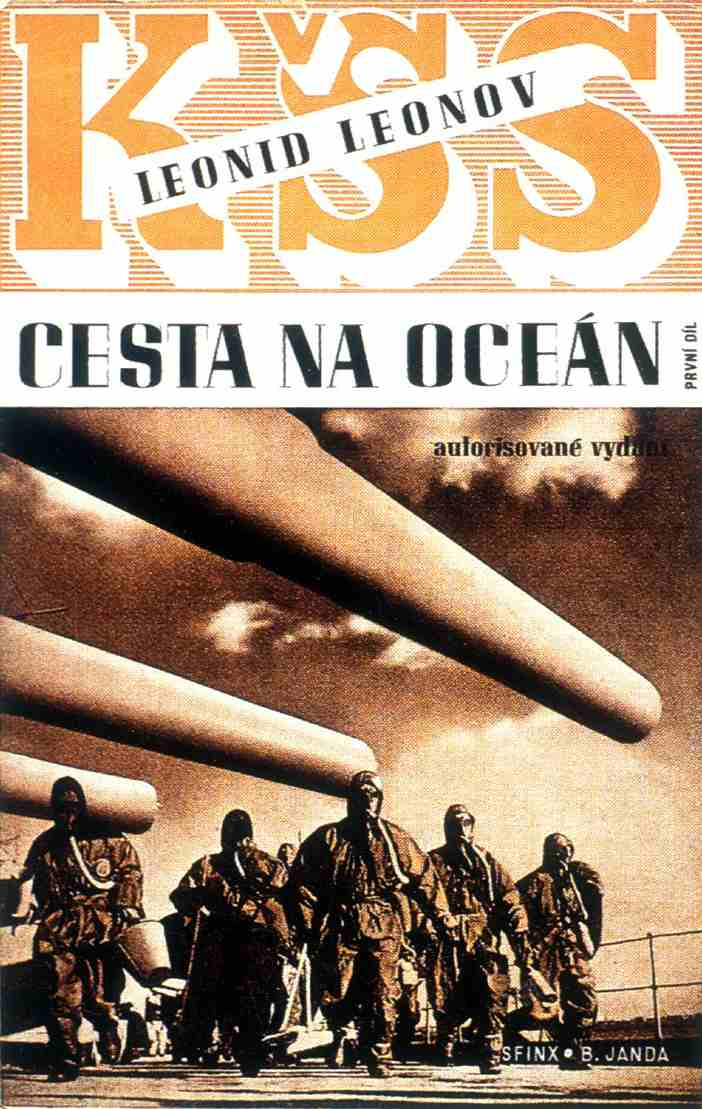 4. Socialist Realism. Book cover design by Jindřich Štyrsky for Cesta na océan (Road to the Ocean) by Leonid Leonov. Praha, Sfinx Bohumil Janda, 1936.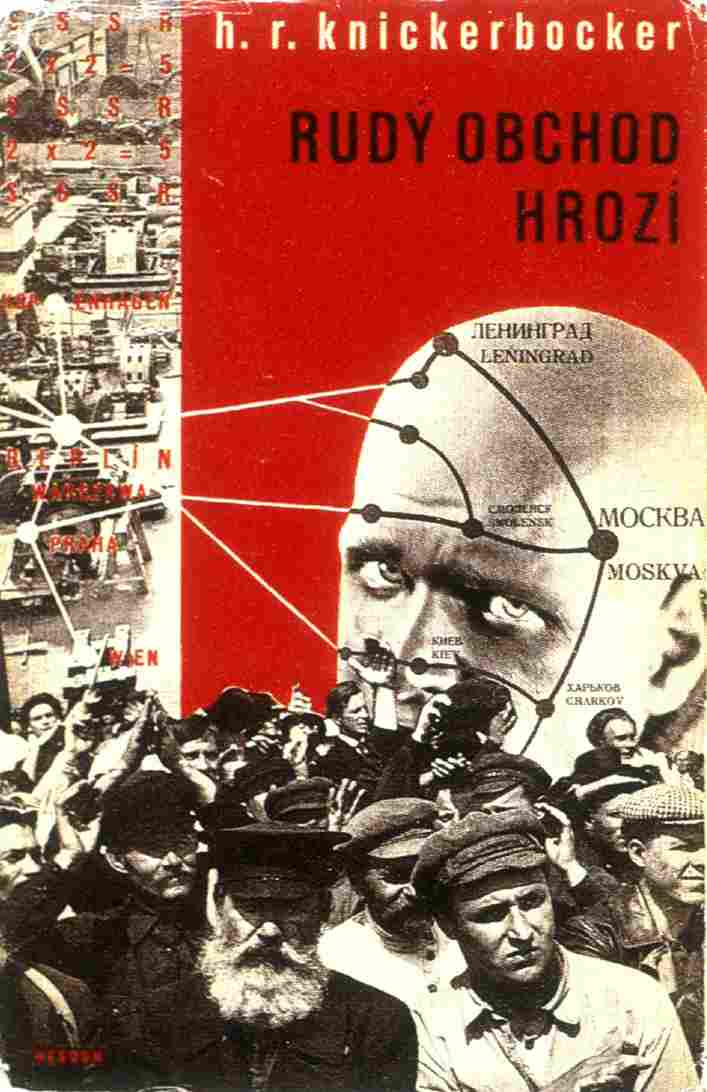 5. Socialist Realism. Book cover design by Josef Hesoun for Rudy obchod hrozí (The Red Trade Menace) by Hubert Renfro Knickerbocker. Praha, Ĉeska graficka unie, 1932.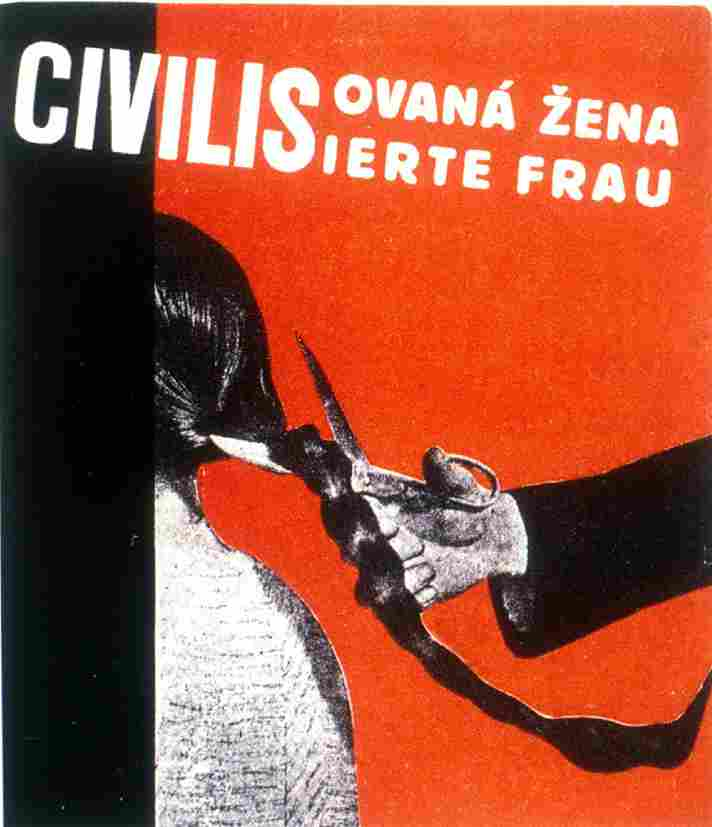 6. Socialist Realism. Book cover design and typography by Zdeněk Rossmann for Civilisovaná žena—Zivilisierte Frau (The Civilized Woman), edited by Božena Horneková, et. al. Brno, Jan Vaněk, 1939.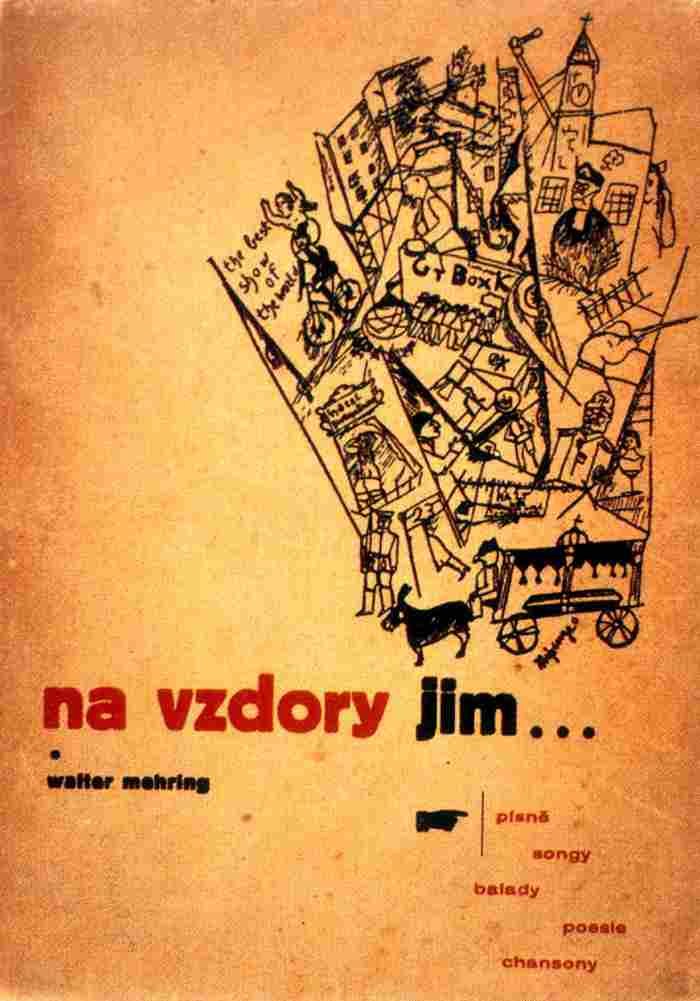 7. Socialist Realism. Book cover design and typography by Zdeněk Rossmann, illustrations by Walter Mehring, for Na vzdory jim… (In Defiance of Them…) by Walter Mehring. Olomouc, Index, 1938.
Notes: 
Avant-garde is French for "vanguard". The term is commonly used in French, English, and German to refer to people or works that are experimental or innovative, particularly with respect to art and culture.
Avant-garde art can be said to begin in the 1850s with the realism of Gustave Courbet, who was strongly influenced by early socialist ideas. This was followed by the successive movements of modern art, and the term avant-garde is more or less synonymous with modern.
Although the term avant-garde was originally applied to innovative approaches to art making in the nineteenth and early twentieth centuries, it is applicable to all art that pushes the boundaries of ideas and creativity, and is still used today to describe art that is radical or reflects originality of vision.
Avant-garde represents a pushing of the boundaries of what is accepted as the norm or the status quo, primarily in the cultural realm. The notion of the existence of the avant-garde is considered by some to be a hallmark of modernism, as distinct from postmodernism. Postmodernism posits that the age of the constant pushing of boundaries is no longer with us and that avant-garde has little to no applicability in the age of Postmodern art.
Finally, because of its radical nature and the fact that it challenges existing ideas, processes and forms; avant-garde artists and artworks often go hand-in-hand with controversy.
The Devětsil was an association of Czech avant-garde artists, founded in 1920 in Prague. From 1923 on there was also an active group in Brno. The movement discontinued its activities in 1930 (1927 in Brno).
Founded as U. S. Devětsil (Umělecký Svaz Devětsil – Devětsil Artistic Federation), its name was changed several times. From 1925, it was called the Svaz moderní kultury Devětsil (the Devětsil Union of Modern Culture).
The artistic output of its members was varied, but typically focused on magic realism, proletkult, and, beginning in 1923, Poetism, an artistic program formulated by Vítězslav Nezval and Karel Teige.
The group was very active in organizing the Czech art scene of the period. Members published several art magazines – ReD (Revue Devětsilu), Disk and Pásmo, as well as occasional anthologies (most importantly Devětsil and Život) and organized several exhibitions.
For the most part, Devětsil artists produced poetry and illustration, but they also made contributions to many other art forms, including sculpture, film and even calligraphy.
Czech Avant-Garde:  Poetism, Surrealism, Constructivism, Soviet Realism
Sources: Smithsonian Libraries, Wikipedia, Art Institute Chicago, Wikipedia
If you have not already subscribed to get TresBohemes.com delivered to your inbox, please use the form below now so you never miss another post.
---
Remember, we rely solely on your donations to keep the project going.
Become a friend and get our lovely Czech postcard pack.