A beguiling and intellectually nimble feat of filmmaking, The French Lieutenant's Woman film is based on a 1969 postmodern historical fiction novel by author John Fowles. It's important to note that the authors concern was to do with the effects of society on an individual's awareness of him or herself and more so, how having such an awareness would then completely distort, dominate or destroy one's entire life.
The characters then are not only as they seem, they are fueled by what others expect of them and how others perceive them. Society, especially in the Victorian age was harsh and we can understand how these characters come to interact with one another.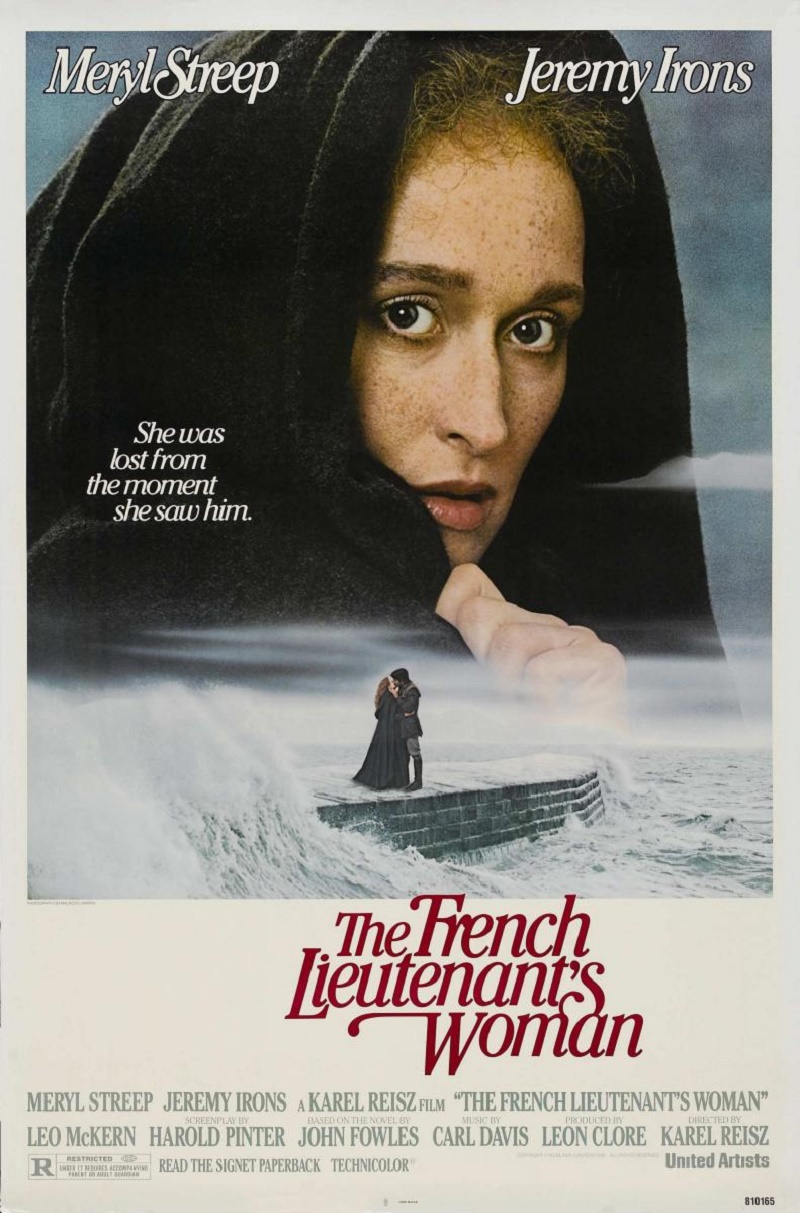 Sarah Woodruff (Meryl Streep) is mysterious, strangely beautiful and forbidden fruit. All of this combined is what attracts the attention (and later obsession) of Charles Smithson (Jeremy Irons). That is what takes place in the movie that they are filming. In present day, Meryl Streep is Anna and Jeremy Irons is Mike, the actors playing Sarah and Charles, and who are immersed in a forbidden affair during the filming.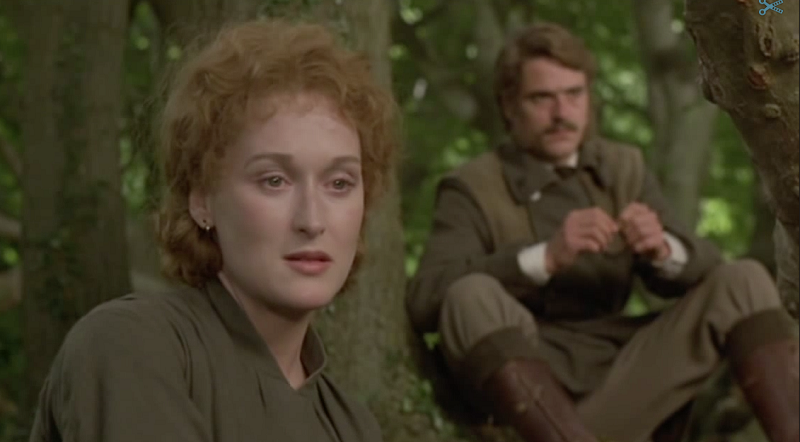 The brilliance of the film is the parallel narratives that the viewer goes back and forth from throughout the film. We are acutely aware that everything they say and do has another level of meaning, because we know the intimate nature of the relationship between the actors themselves. The dilemma in this love story is for them to overcome their fears and social cast roles and allow themselves to live, but with the constraints of the time, that is easier said than done.
Soon he no longer bothered to hide the nature of his intentions towards me. Nor could I pretend surprise. My innocence was false from the moment I chose to stay. I could tell you that he overpowered me, he drugged me. But it was not so… I gave myself to him. – Sarah
Visually stunning, cinematographer Freddie Francis gives us a moving painting which draws us in completely. Masterfully scored by the venerated composer and conductor Carl Davis, the sound and look of this film are perfect for the storyline. This film moves at a pace which pulls you into their romance, the same way Sarah and Anna pull in their males, so vulnerable and yet so manipulative. Is it intentional? Accidental? Or is it just the way it is…?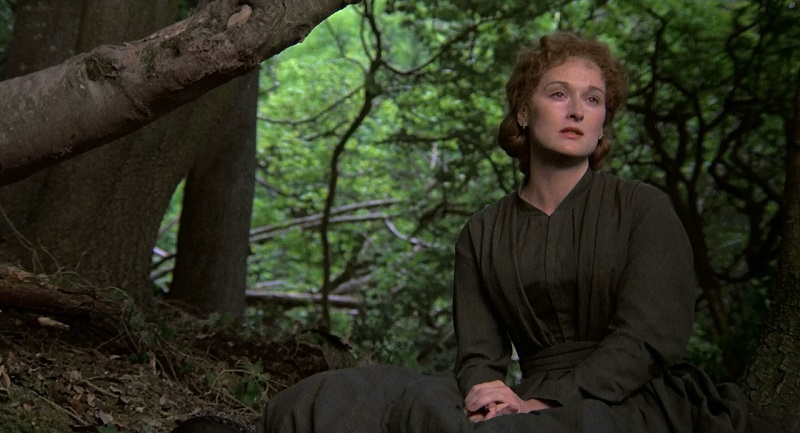 The entire feel is truly summed up in the film's final scene where at the film crews wrap party, Anna leaves the party without saying goodbye and we see a heartbroken (and obsessed) Mike call out to Anna from an upstairs window as she drives away – only he does not call out "Anna", he calls out her character name, "Sarah".
Watch the official trailer or get your copy on Amazon.
We recommend you watch the Criterion version if you can.
If you have not already subscribed to get TresBohemes.com delivered to your inbox, please use the form below now so you never miss another post.
---
Remember, we rely solely on your donations to keep the project going.
Become a friend and get our lovely Czech postcard pack.