Welcome to Kavárna Mezi Řádky
With an interesting name, the Cafe Between the Lines, is a unique cafe, bakery and library where you can eat fresh organic foods, drink fair trade coffee and delicious homemade desserts.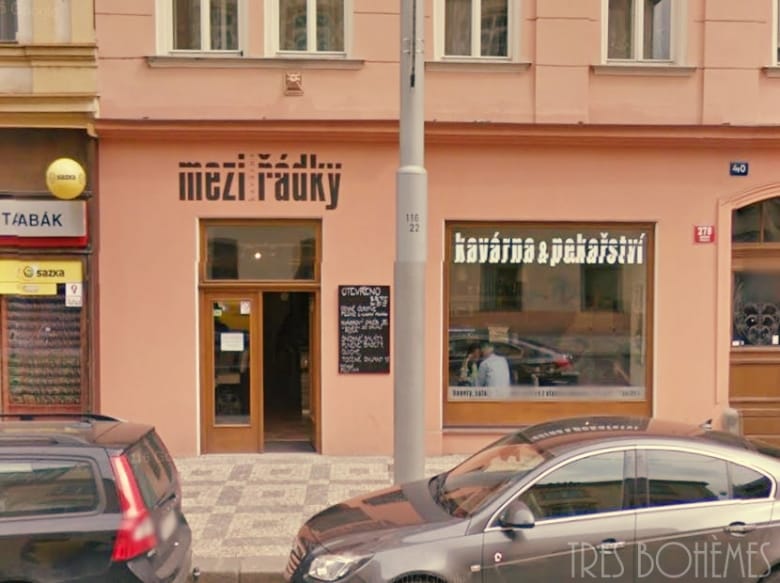 Open for breakfast and lunch, they serve salads, soups, pancakes, quiches, sandwiches and variety of sweets. And if you happen to need a cool beer on a hot day, they serve that too.
As we walked by one day that the rain began to fall, we slipped in here for cover and were immediately impressed with the unique stacks of books that decorate the place.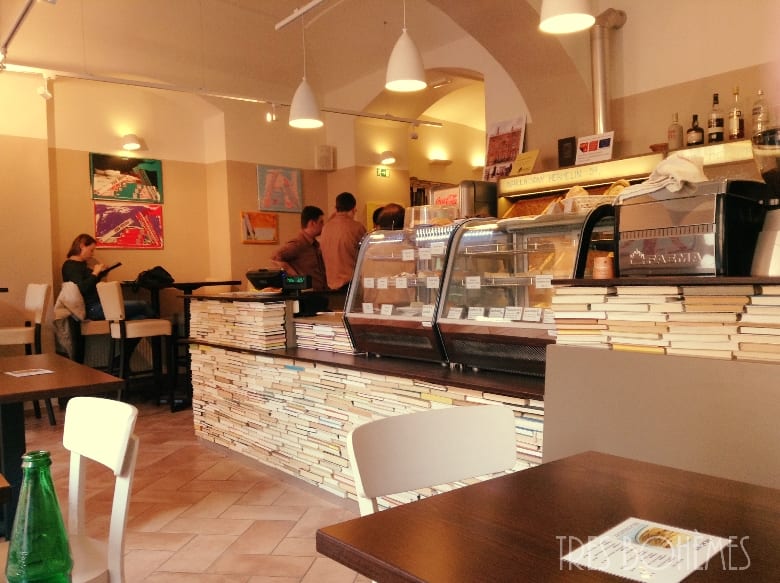 Deciding that this was a place we were definitely going to have to get to know a little better, we ordered some lunch.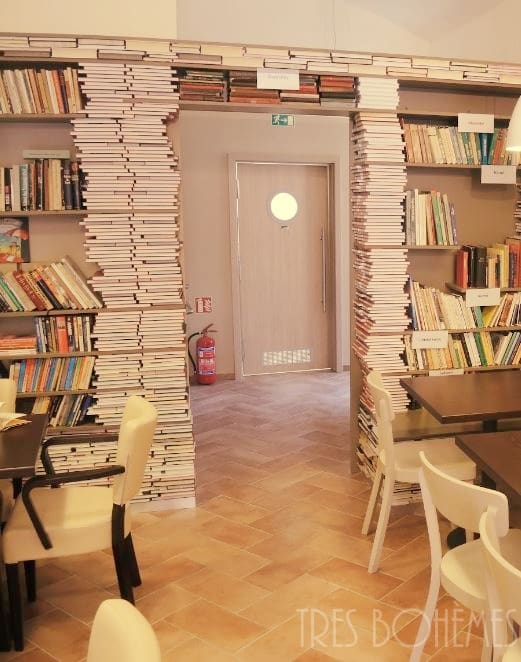 We ordered some amazing sandwiches of thick sliced Mozzarella, fresh basil, tomato, prosciutto and olive oil.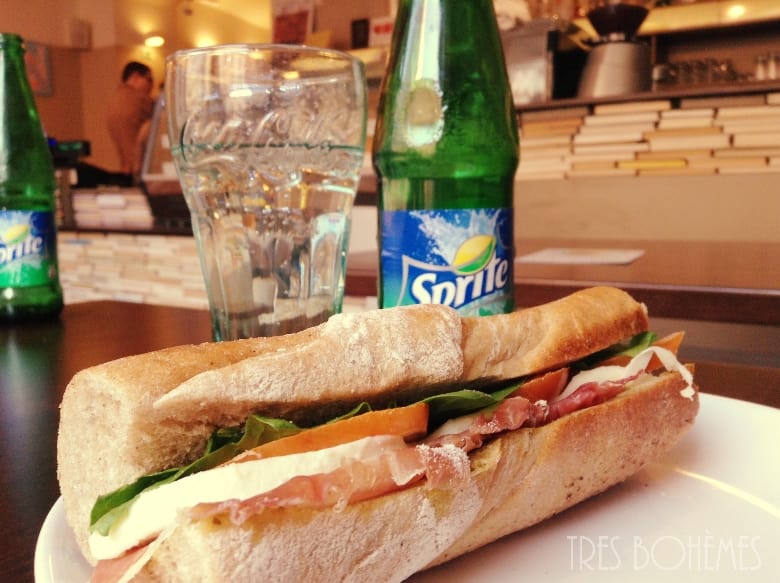 Their bread was super fresh because they get fresh bread delivered from their own bakery in Jílové. Did I mention the thickness of the cheese in my sandwich?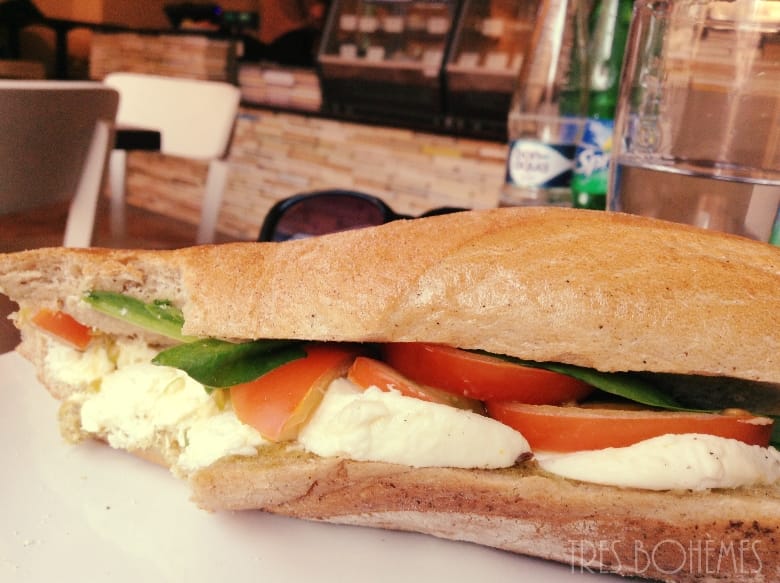 The cafe is connected with their library where they have public readings and performances by authors and artists several times per month.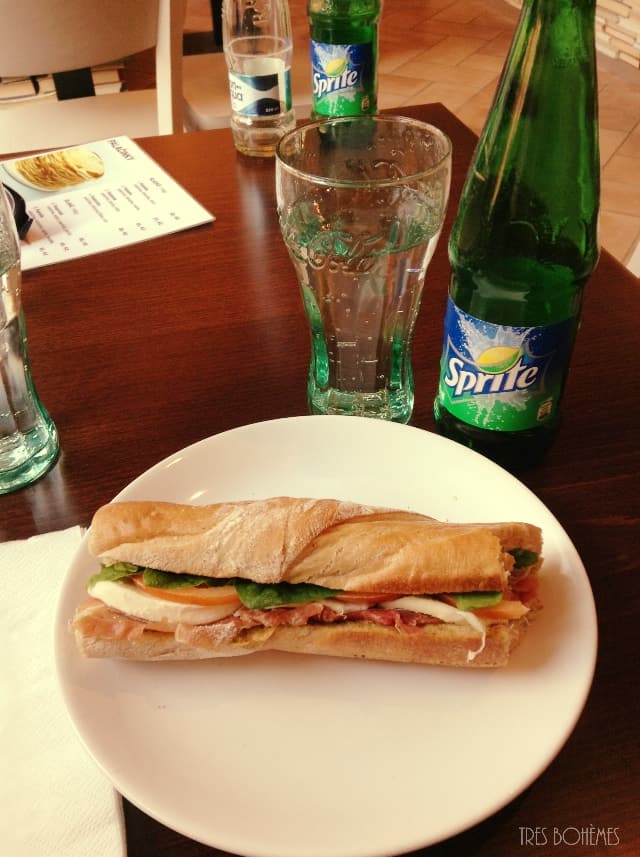 Definitely worth a visit, just be careful which books you decide to pull on!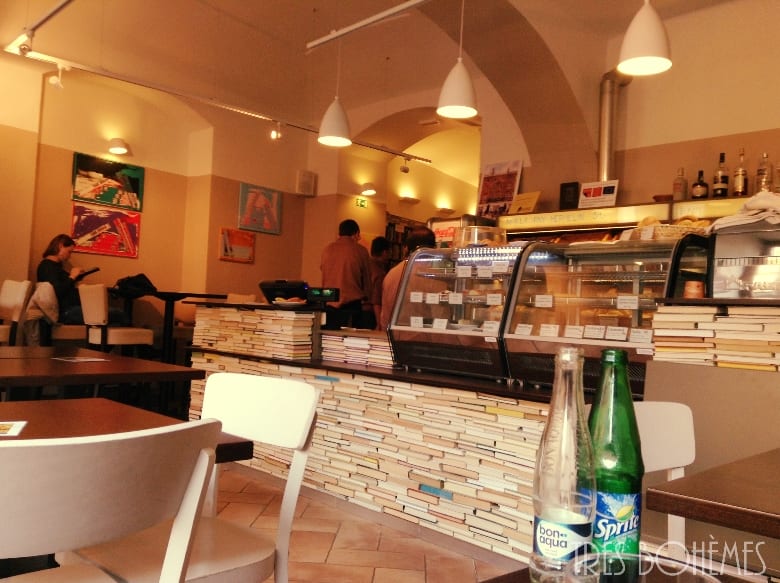 Kavárna Mezi Řádky / Café Between Lines
Štefánikova 298/40
Prague 5 – Smíchov
Their website, and their Facebook page.
If you have not already subscribed to get TresBohemes.com delivered to your inbox, please use the form below now so you never miss another post.
---
Remember, we rely solely on your donations to keep the project going.
Become a friend and get our lovely Czech postcard pack.