My Afternoons With Margueritte is purely delightful! Once upon a time in a little French town a sweet and delicate little old lady in her 90's named Marguerite is reading aloud from her novel. The town simpleton, Germain is an illiterate handyman in his 50's who is taking a walk to the park and he happens to sit next to the old woman. That is where the story begins. The seeds have been planted for a beautiful new friendship.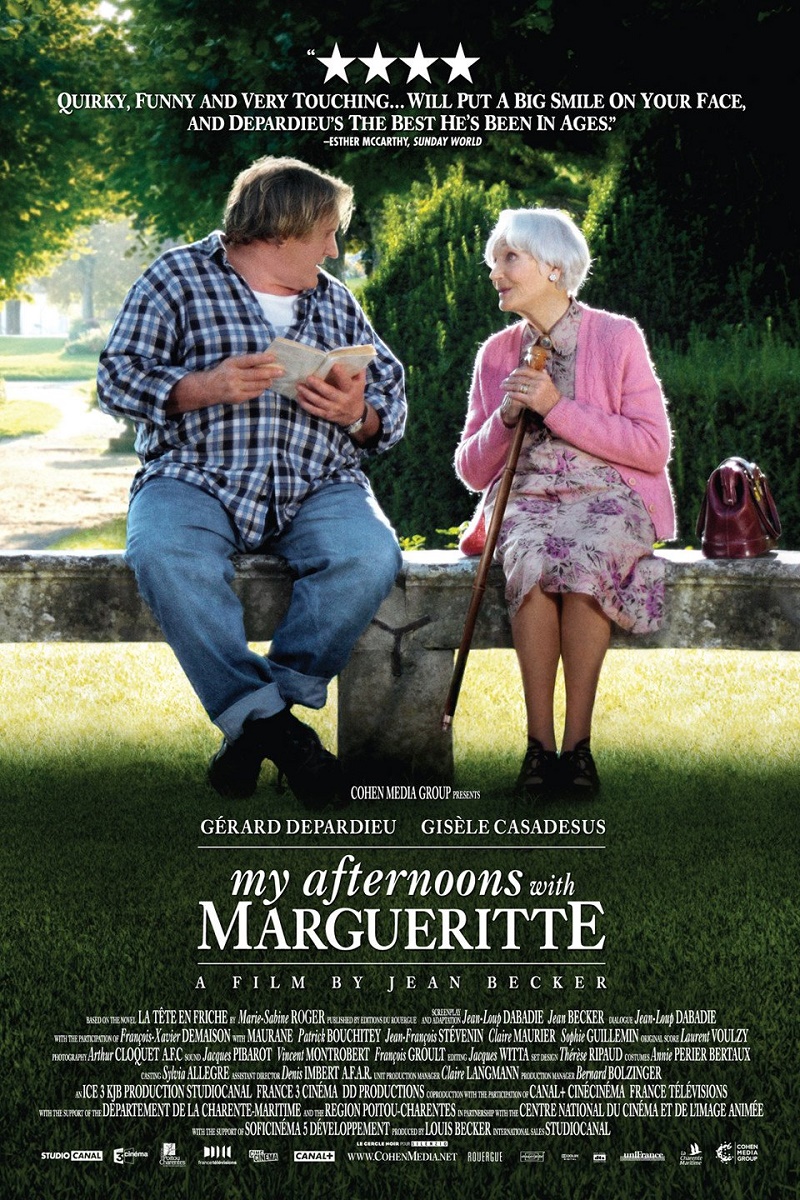 Of course, The residents of the village are stunned when their odd friendship blossoms and everyone seems against their off relationship and bond. But why? Margueritte shares her passion with Germain, teaching him as she reads aloud and Germain is like a tender giant, so happy that she's opening a whole new world to him. When when her eyes begin to fail, Germain feels he must return the favor.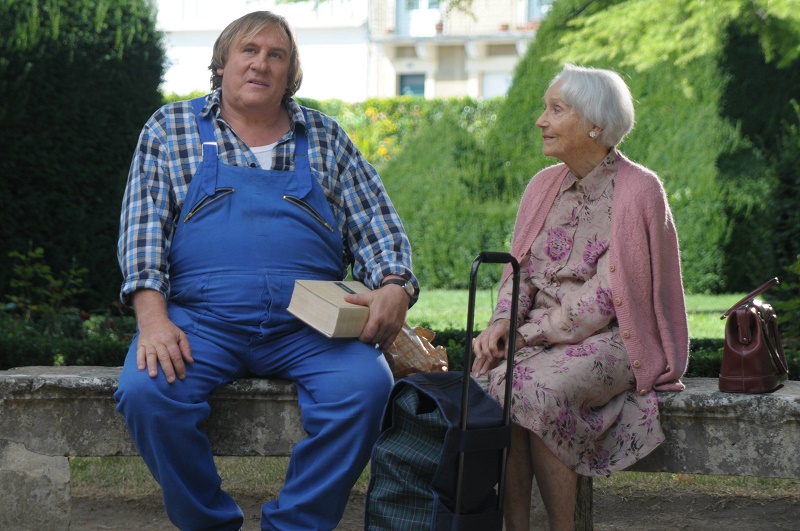 The best part of this touching film is how wise we discover that Germain really is.
Who else could say something so beautiful?
"It's not a typical love affair, but love and tenderness, both are there. Named after a daisy, she lived amongst words, surrounded by adjectives in green fields of verbs. Some force you yield to. But she, with soft art, passed through my hard shield and into my heart. Not always are love stories just made of love. Sometimes love is not named but it's love just the same. This is not a typical love affair I met her on a bench in my local square. She made a little stir, tiny like a bird with her gentle feathers. She was surrounded by words, some as common as myself. She gave me books, two or three Their pages have come alive for me. Don't die now, you've still got time, just wait It's not the hour, my little flower Give me some more of you. More of the life in you Wait Not always are stories just made of love Sometimes love is not named. But it's love just the same."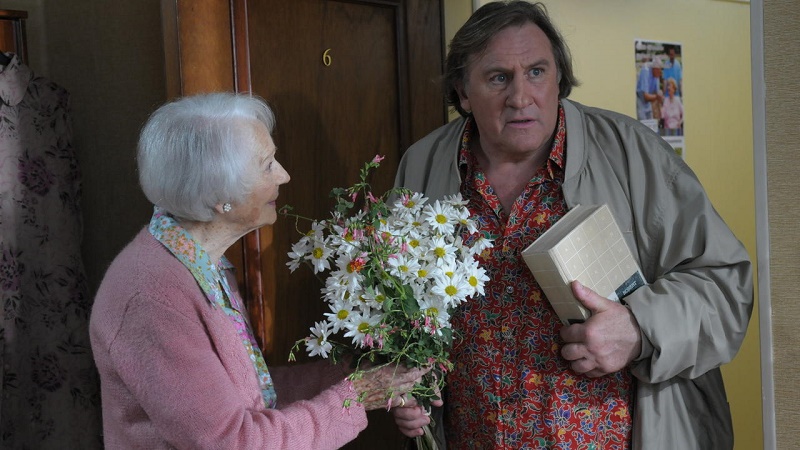 Gerard Depardieu and Gisele Casadesus are perfectly matched in this touching film and if you are not a Depardieu fan, this film will make you fall in love with the gentle giant.
Watch the trailer or get your copy on Amazon.
A lovely film.
If you have not already subscribed to get TresBohemes.com delivered to your inbox, please use the form below now so you never miss another post.
---
Remember, we rely solely on your donations to keep the project going.
Become a friend and get our lovely Czech postcard pack.