So you went back to the land of your ancestors, reconnected to a past that you knew little about and then made art about it? Exactly! She said…
Here's a bit of her backstory on the Czech psyche.
In the fall of 2009, Jessica Seran was invited to Tábor – a small town in the Czech Republic that most of us have probably never heard of, to do a month-long artist residency in a country she had always longed to get to. This is the same country that 90 years before her own great grandmother, "Old Grandma" as she lovingly called her, boarded a train, and then a ship, and left behind forever.
On the day that she was leaving Canada she heard a voice, a tiny voice in my head, that whispered, "You're going home."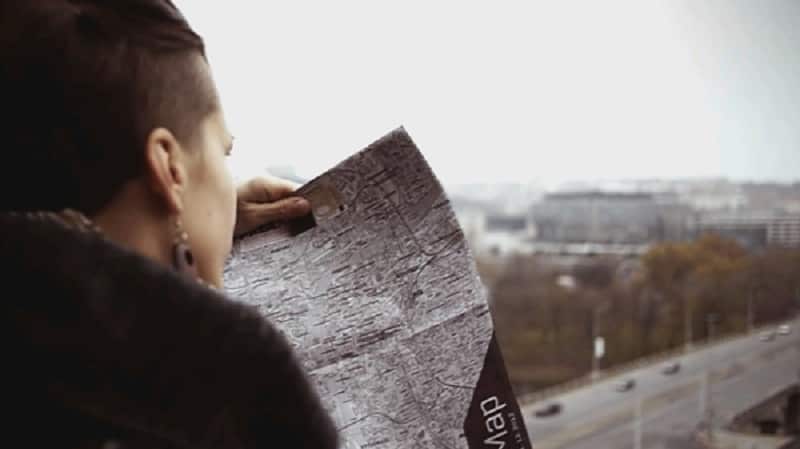 Jessica went to the Czech Republic and during the course of two and half years she talked extensively to nine Czech people. She asked them about everything that she longed to know about this place and all the things that as an outsider, she had permission to ask. The results of her time there led to words and art and meaning.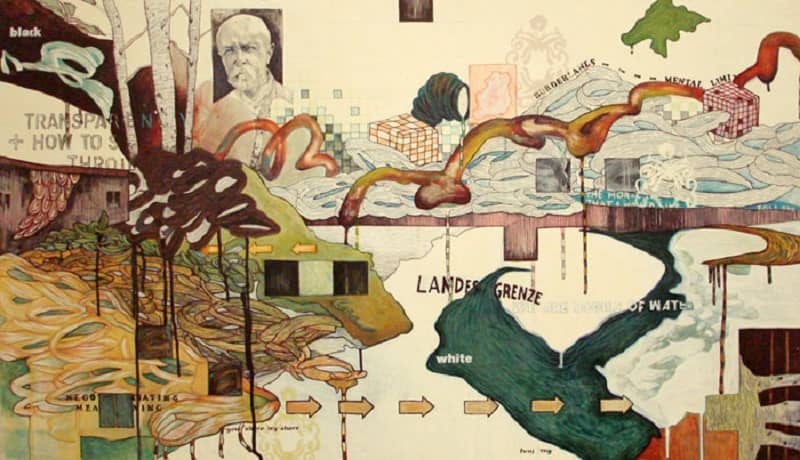 Her project is about a place, but it is also about something bigger, ancient and much more profound. It is about the pieces of life that make us who we are. It is an investigation into the threads that matter and the things that stick.
Here's your chance to support a truly Bohemian artist and learn about Czechs at the same time.
Yes, I crack myself up.
Photo credit for first image entitled "Me with In Conversation with Ivan" by Daniela Dostálková
Update: I met Jessica when we were in Prague, a lovely young woman who was incredibly outgoing.
Small world?
Nah!
We Bohemians always find one another.
If you have not already subscribed to get TresBohemes.com delivered to your inbox, please use the form below now so you never miss another post.
---
Remember, we rely solely on your donations to keep the project going.
Become a friend and get our lovely Czech postcard pack.