For some reason, the holidays always remind me of home (home being Prague). Maybe it's because I associate the delicious foods with my grandmother who was always baking at this time of year. Thankfully, Jillian Greer has come to visit and she shared her awesome recipe for making Vánočka, a traditional Czech Sweet Braided Bread from her awesome cookbook, Elegant Holiday Desserts 50 Recipes to Dress Your Table and Impress Your Guests.
I highly recommend this to anyone who loves to create tasty desserts for friends and family especially during the holidays. Jillian got this recipe from her grandmother and it is BoHo approved!
Ingredients…
2 packages of active dry yeast
1 cup of sugar, divided in half
1/2 cup of heavy cream
8 cups of flour
1 cup of unsalted butter, softened
zest of 1 lemon
1 Tbsp. of sea salt
1 tsp. of nutmeg
2 large eggs
2 large egg yolks
2 cups of milk, warmed
1 cup of chopped blanched almonds
1 cup of golden raisins, plumped in warm water and drained
Instructions…
In a large bowl, combine the yeast, 1 Tbsp. of sugar, and heavy cream together. Set aside until the yeast begins to bubble, about 5 minutes.
In another bowl, rub the butter into the flour using your fingers. Once combined, add the lemon zest and work into the flour/butter mixture using your fingers. Add the nutmeg and sea salt and stir to combine.
Using a wooden spoon, stir the eggs, egg yolks, remaining sugar, and milk into the yeast mixture. Add the flour mixture and stir thoroughly. Add the raisins and almonds and stir to combine. At this point, the dough should be sticky but smooth. Knead the dough until it is smooth on the surface, about 8 minutes. Transfer to a clean bowl and cover with a cloth. Set aside to rise until doubled in size, about 2 hours.
Preheat the oven to 350 degrees and line a baking sheet using parchment paper.
Once the dough has risen, pat it out into a thick rectangle measuring about 9 by 18 inches and then cut it into 9 even strips. Transfer four of the strips to the prepared baking sheet and braid. Braid three more strips and arrange on top of the first braid. Use the last two strips to form a rope by twisting them together and arrange on the top.
Using a clean cloth, cover the bread and set aside to rise until puffed, about 1 hour.
Once the bread has risen, brush the top and sides with beaten egg yolk. Sprinkle with chopped almonds and put into the oven to bake for 30 minutes at 350 degrees. After 30 minutes, lower the oven temperature to 250 degrees and bake until a thermometer inserted into the thickest part of the loaf reads 195 degrees, about 30 – 45 minutes.
Let the loaf cool for 30 minutes on a wire rack before slicing.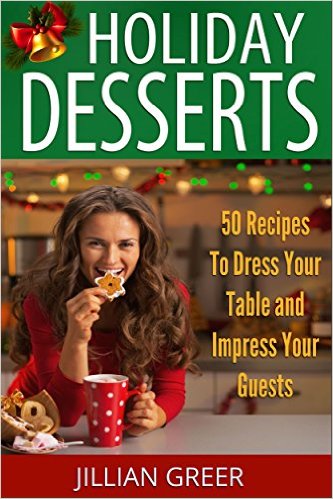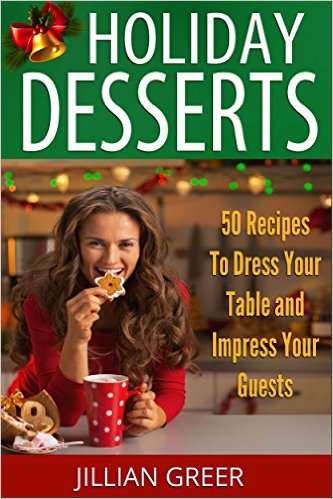 Cooking since the age of four, Jillian feels most comfortable at home in her kitchen. She has been collecting recipes as long as she can remember and has traveled abroad to attend cooking workshops in Rome, Paris, Prague and London. While she loves trying dishes from every culture, she is still a meat and potatoes gal at heart and she loves cooking for her husband and two son's best.
Jillian lives in Montana and her favorite activity is collecting little bottles of flavoured liquor and misting all of her sweet treats with them. To get the latest copy of her new cookbook, visit Amazon.
If you have not already subscribed to get TresBohemes.com delivered to your inbox, please use the form below now so you never miss another post.
---
Remember, we rely solely on your donations to keep the project going.
Become a friend and get our lovely Czech postcard pack.