Dustin Hoffman became a star playing in The Graduate, His character, Benjamin Braddock, is a 21 year old young man who has just finished college and is back at his parents house in California. Unsure of his future and knowing that he does not want to be like his parents, he spends the film avoiding one question: what are you going to do with your life?
Mrs. Robinson – you are trying to seduce me …. Aren't you? – Benjamin Braddock
An interesting diversion appears in the sexy form of Mrs. Robinson, the iconic role played by Anne Bancroft who happens to be his parents' friend.
Ben ends up in a purely sexual affair with Mrs. Robinson and spends his days drifting in his pool, seemingly disconnected from his own life as his parents continue to question and pressure him into a future he is unsure about. What is he going to do? Disconnected from so many things, his intimacy with Mrs. Robinson lacks any real connection.
The film perfectly encapsulates and portrays the feelings of self-doubt, alienation, disenchantment and unwanted pressures and expectations for a twenty-something just out of college.
After a while, his affair with Mrs. Robinson grows stale and his parents keep pushing him to take out her daughter, Elaine (Katharine Ross, gorgeous as always).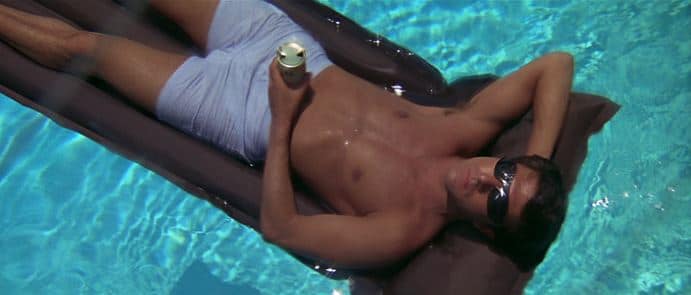 Begrudgingly (and against the wishes of Mrs. Robinson) he does. He takes her to a strip club to freak her out but instead realizes that he cares for her, and that she seems to be the only one who understands him and is his true peer. Especially since he can't seem to relate to kids his own age either (the scene at the drive-in where the loud music bothers him and he puts up the convertible top and closes the windows).
Benjamin now has a dilemma. He's fallen for Elaine. The second half of the film is him driving between Berkeley and Los Angeles, pursuing Elaine as a stalker would because she has become a trophy he must win, the holy grail he must attain. Does he even really love her? Who knows.
In the final scene, it ends as it began – except now there are two unsure faces staring into the unpredictable future. Uncertainty looms as the bus pulls away and they separate from their families (and each other, now that the chase has ended).
Mrs. Robinson, this is the sickest, most perverted thing that ever happened to me. – Benjamin Braddock
This film is a study of the dualities – moral and immoral, good and bad, desire and disgust, want and abandon – even extending to the characters (Mrs. Robinson, experienced and Elaine, innocent) and the generations (Elaine and Benjamin and their parents). And even though Mrs. Robinson is undeniably a far more sophisticated and sexy woman than her pretty, naive daughter, Elaine represents the unapologetic and uncompromising idealism of the younger generation.
What sticks out most about this film is that the parents' generation was the last of the truly innocent generation. In the late 60's a completely new genre of films were created where artistic film makers were expressing their own angst and frustrations with where the world was headed.
Benjamin's face, Mrs. Robinson's action, his parents' nagging all show the dissatisfaction with the status quo and middle-class values at the time.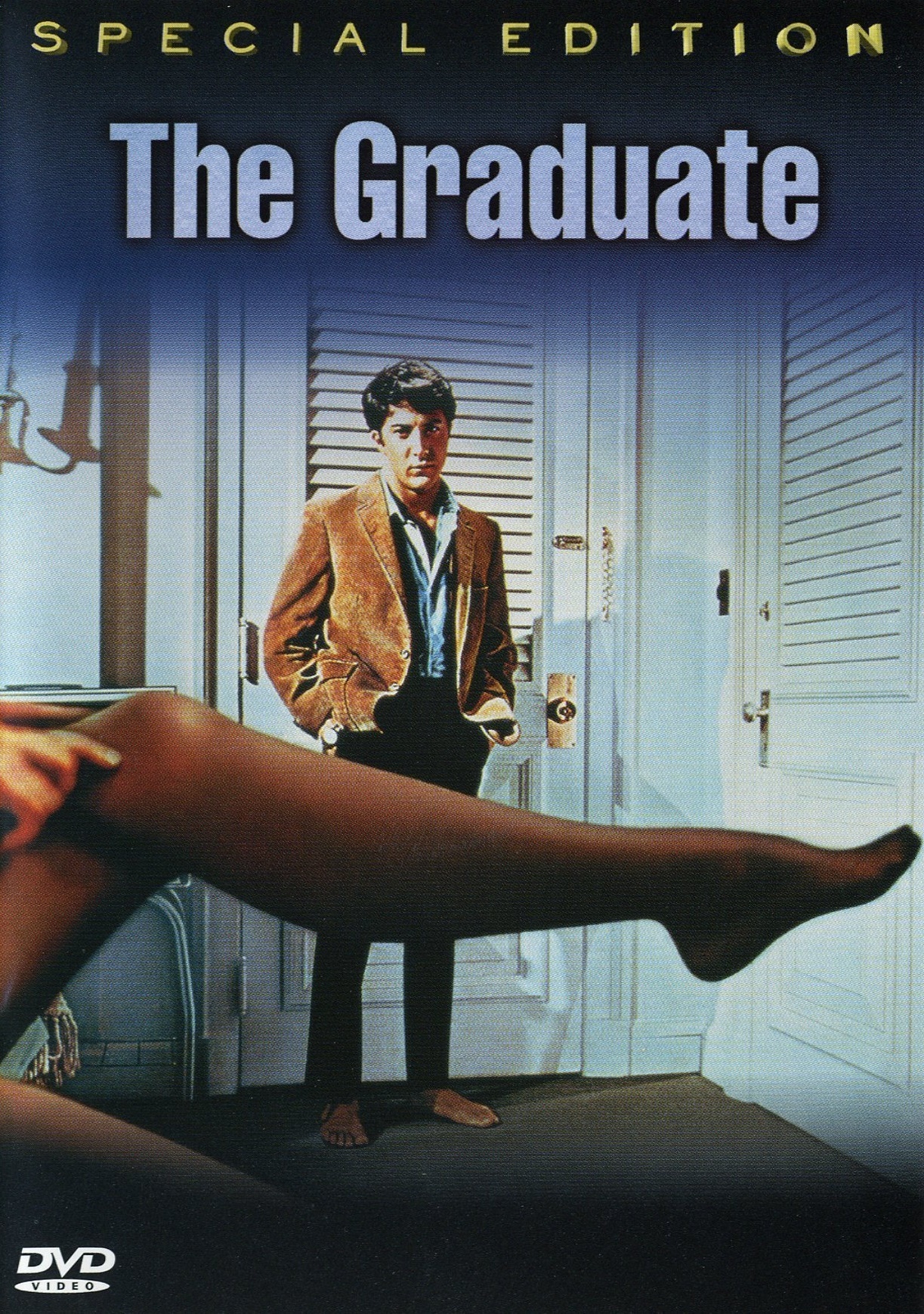 The mood among the youth of the 60's was anarchic, especially during the escalation of the Vietnam War. This way, Benjamin represents the new generation as a whole. He's not the only one who is a little worried about his future and sure that he is not wanting to live in the past.
Of course the amazing soundtrack by Simon and Garfunkel is perfect as is the use of cinematography with the effects, angles, lighting and so forth. In fact, the music is one of the biggest accomplishments of this film. Simon and Garfunkel perfectly depict Ben's moods throughout the movie with their timeless classics.
This is a classic and iconic film for so many reasons, this is why you just have to watch it.
Besides, it's a wonderful time capsule.
Here is the film trailer:
What's one of your favorite movies from this time period?
If you have not already subscribed to get TresBohemes.com delivered to your inbox, please use the form below now so you never miss another post.
---
Remember, we rely solely on your donations to keep the project going.
Become a friend and get our lovely Czech postcard pack.