Guilty by Suspicion. By suspicion only… and yet guilty. Can you imagine?
A realistic look at a terrible time for many Americans. This film is about the true happenings of Hollywood during the 1950's when the Un-American Committee was ruled by McCarthy and going through their anti-communist mania. It is the best film on this subject and I do not understand the people who left the bad reviews on this brilliant movie which captures the true essence of what this film is trying to convey.
Upset? Why should I be upset? You've only ruined my life. Why should I be upset?
During the McCarthy era, thousands of Americans were accused of being communists or communist sympathizers and became the subject of aggressive investigations and questioning before government or private-industry panels, committees and agencies. The characters are realistic in the various ways they deal with the unraveling of their lives.
De Niro is excellent (as always) as David Merrill, a successful director. He comes back from shooting a film in Europe and everything in tinseltown has changed. What we see in this film is an accurate portrayal of how the 'Hollywood Blacklist' came to be. In the film industry, more than 300 actors, authors and directors were denied work in the U.S. through this unofficial list.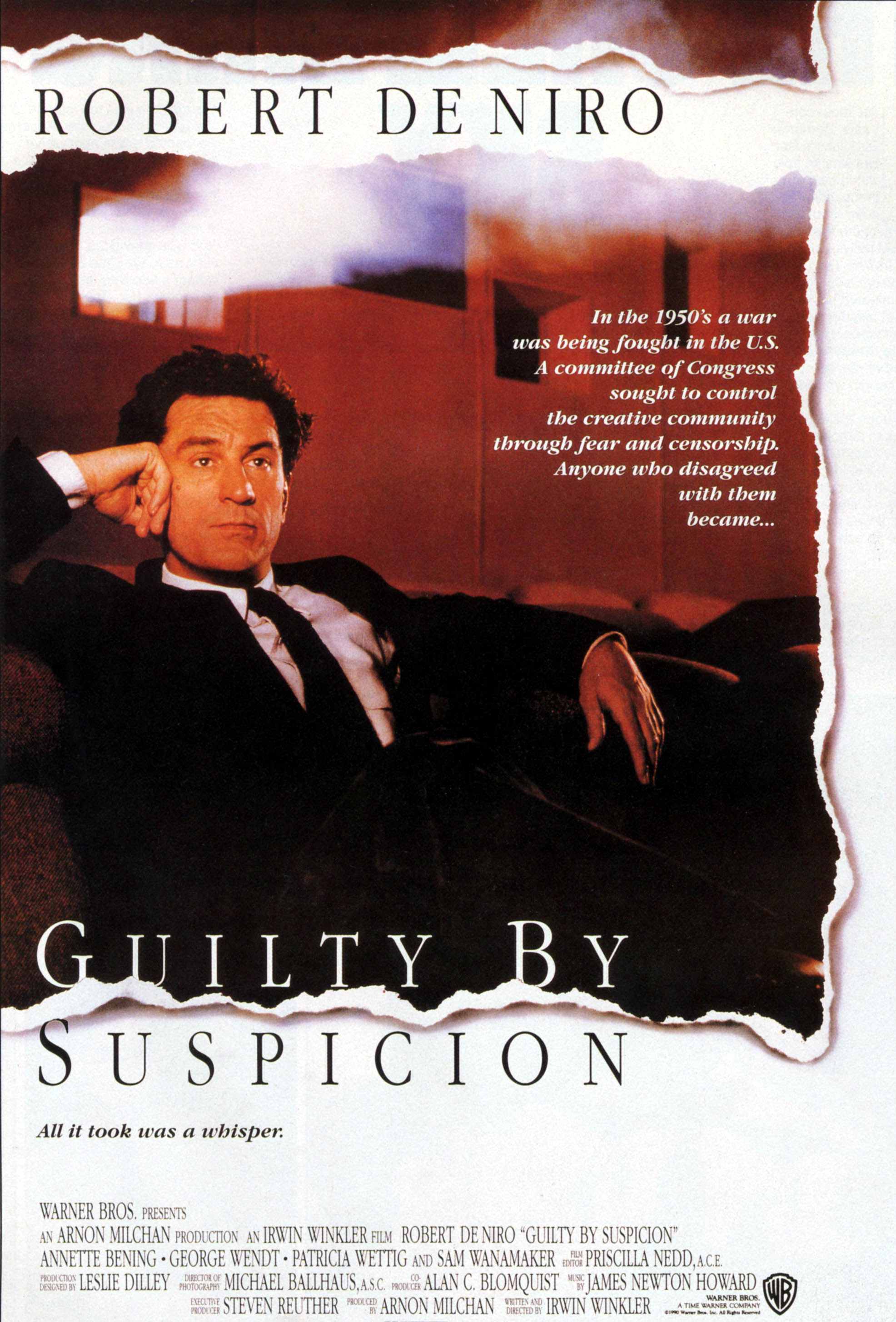 Of this limited genre (movies about the Hollywood Blacklist) there are only a few films to choose from and they include, The Front, Goodnight, and Good Luck, Guilty by Suspicion, Hollywood on Trial, The Majestic, Trumbo, and Yoo-Hoo, Mrs. Goldberg – of them I would definitely say that this film is by far the best. All of the actors were excellent.
Annette Bening played his supporting wife, George Wendt a distressed friend who proved his friendship in the end, Patricia Wettig as an alcoholic actress who loses her son and Martin Scorsese, who was fantastic saying he was a communist and planning to leave the USA.
The core of this story is David's decision – he must decide whether to turn informant, or to stick to principle at the cost of his life's work. A fantastic film which entertains while sharing an important history lesson.
Watch the trailer.
Did we mention how much we love Robert De Niro?
Yum!
If you have not already subscribed to get TresBohemes.com delivered to your inbox, please use the form below now so you never miss another post.
---
Remember, we rely solely on your donations to keep the project going.
Become a friend and get our lovely Czech postcard pack.