Kutná Hora is a city which was built it in 1142 AD and during the medieval times, served as a silver mining town. In the 13th century its silver mines delivered a lot of silver and made the town wealthy and popular, but it was not only the silver that attracted settlers, it was also the beautiful Czech landscape and it's architecture which bares detail and technique from Medieval, Gothic, Renaissance and Baroque times.
Kutná Hora is a district with about 70,000 residents, and the main center is just around two hours outside of Prague, making for a great day trip if you are visiting Prague. The picturesque landscape surrounding Kutná Hora gives you the perfect reason to take a train out there, and small rolling hills, lush patches of trees, and wide open fields are just a few of the features of the Czech countryside.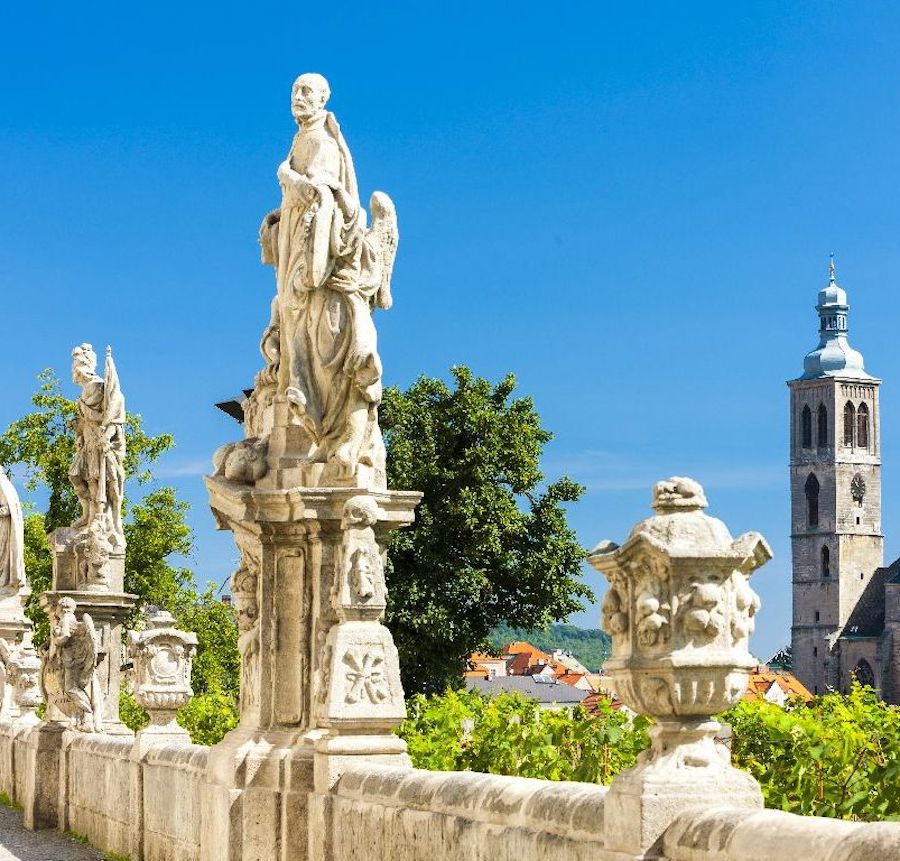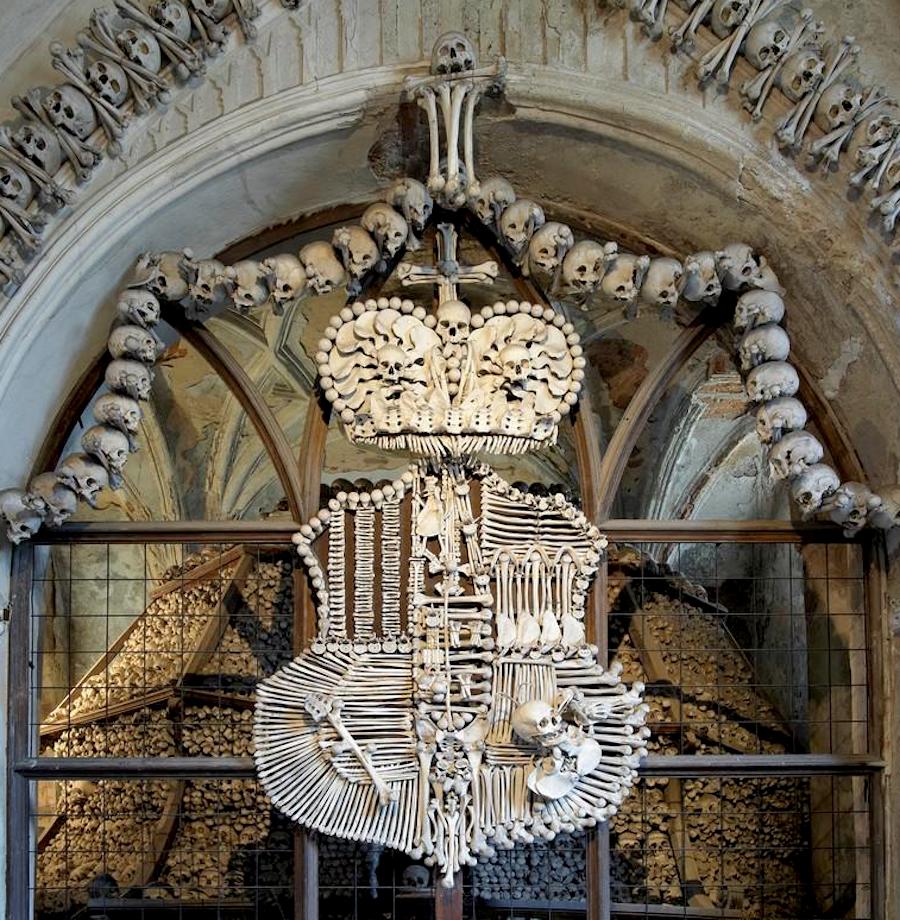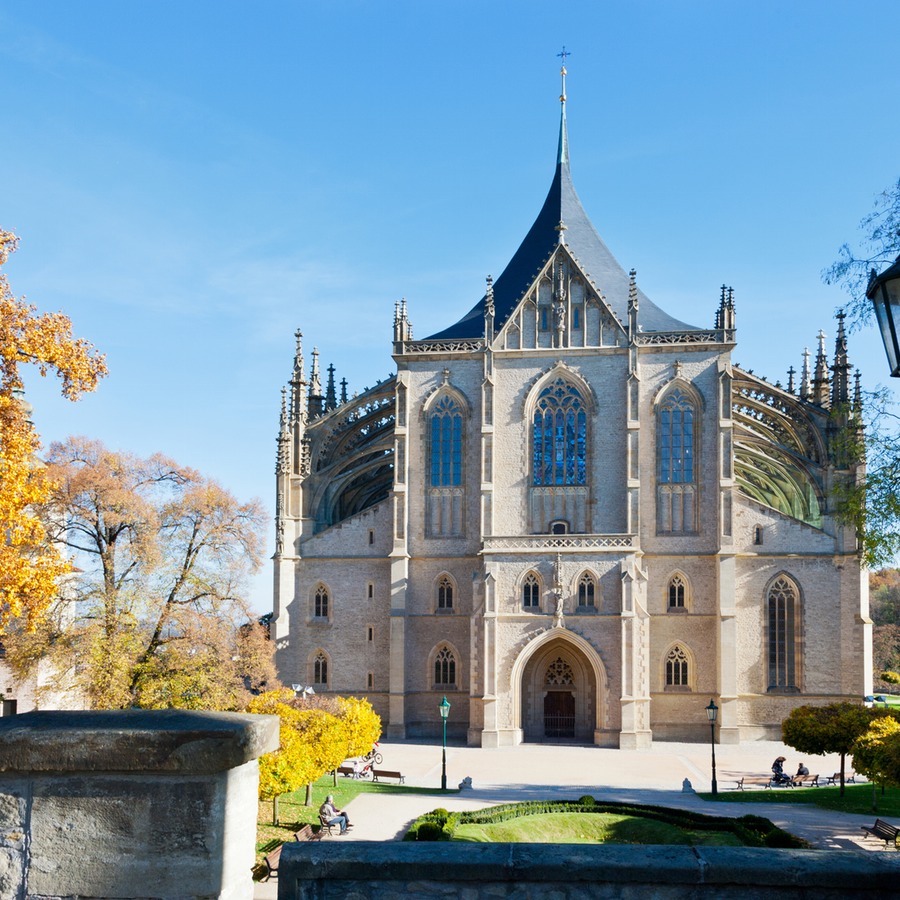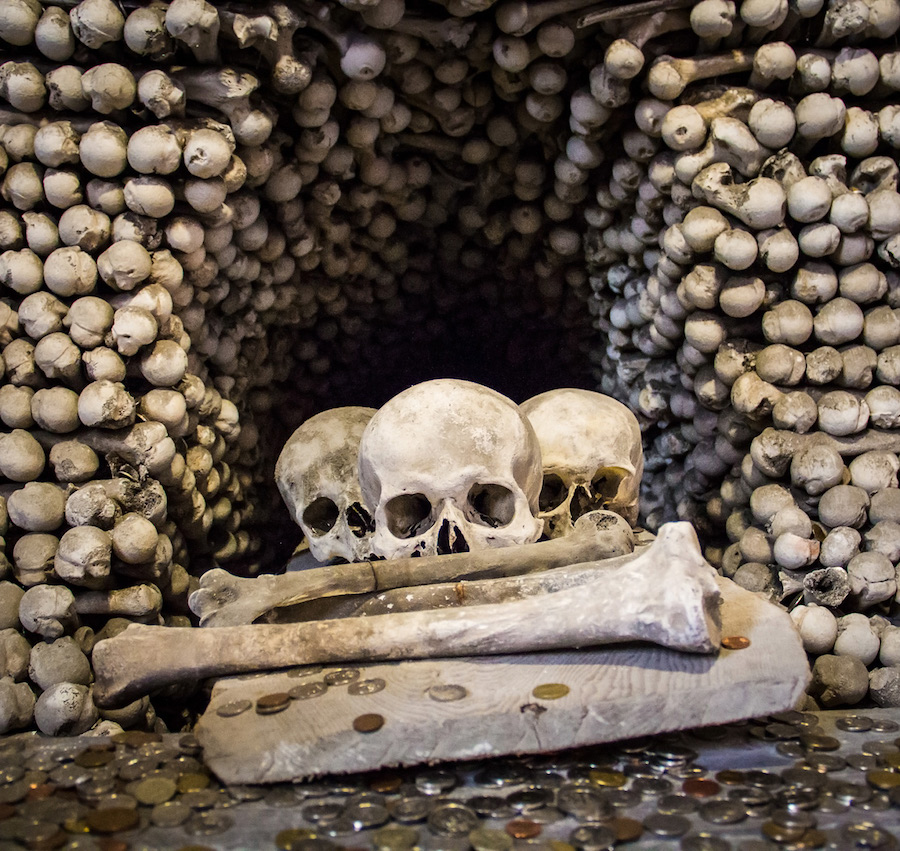 Today, Kutná Hora is a lovely medieval Czech village boasting a ton of interesting history! So let's check two of the most popular churches you'll for sure want to check out…
Sedlec Ossuary or The Bone Church
The Sedlec Ossuary is a church built built on a burial ground, during the Black Plague and the Hussite Wars, the monks who built the church had too many bodies for their small cemetery so they began displaying them inside the church, believing that it connected heaven to earth. Now, almost everything is made of human bones and remains, they have even been made into magnificent works of art that are hung and placed all around the church, like candle sticks and vases. The center piece of the church is a grand chandelier made out of every bone in the human body, the intricate details are mind-blowing!
Also, located at the side gate of The Sedlec Ossuary is the Column of the Virgin Mary Immaculate which is a statue erected for thanksgiving for the ending of a plague. It is a beautiful piece worth seeing if you are in the city.
St. Barabara's Church
This church, though it does not have decor made of bones, has other unique elements, like the towering spires. The interior has an arched ceiling, stained-glass windows and an organ surrounded by golden angels. It is named after St. Barbara who is the patron saint of miners and the inside is sometimes mistaken for the famous St. Vitus Cathedral in Prague.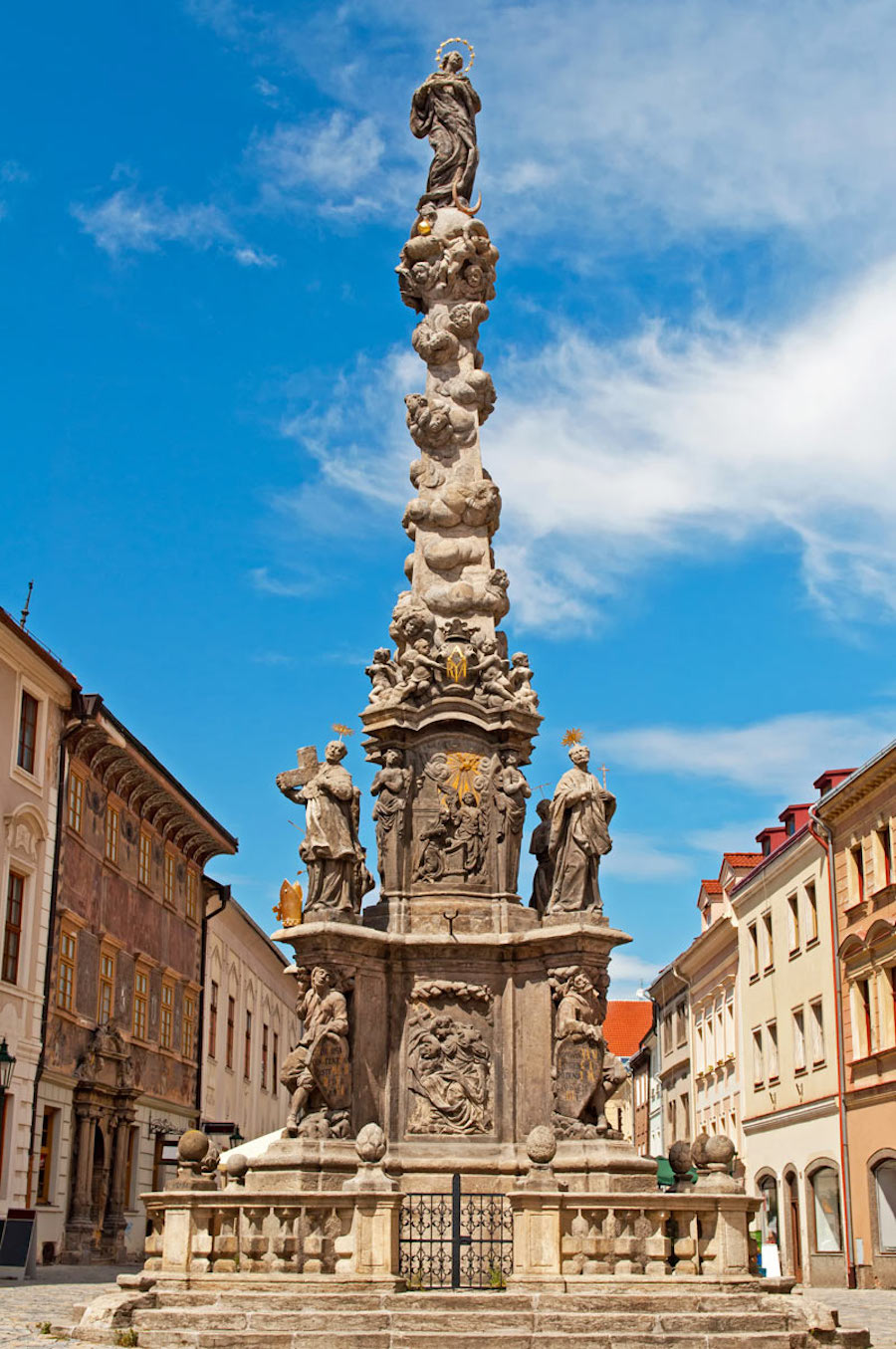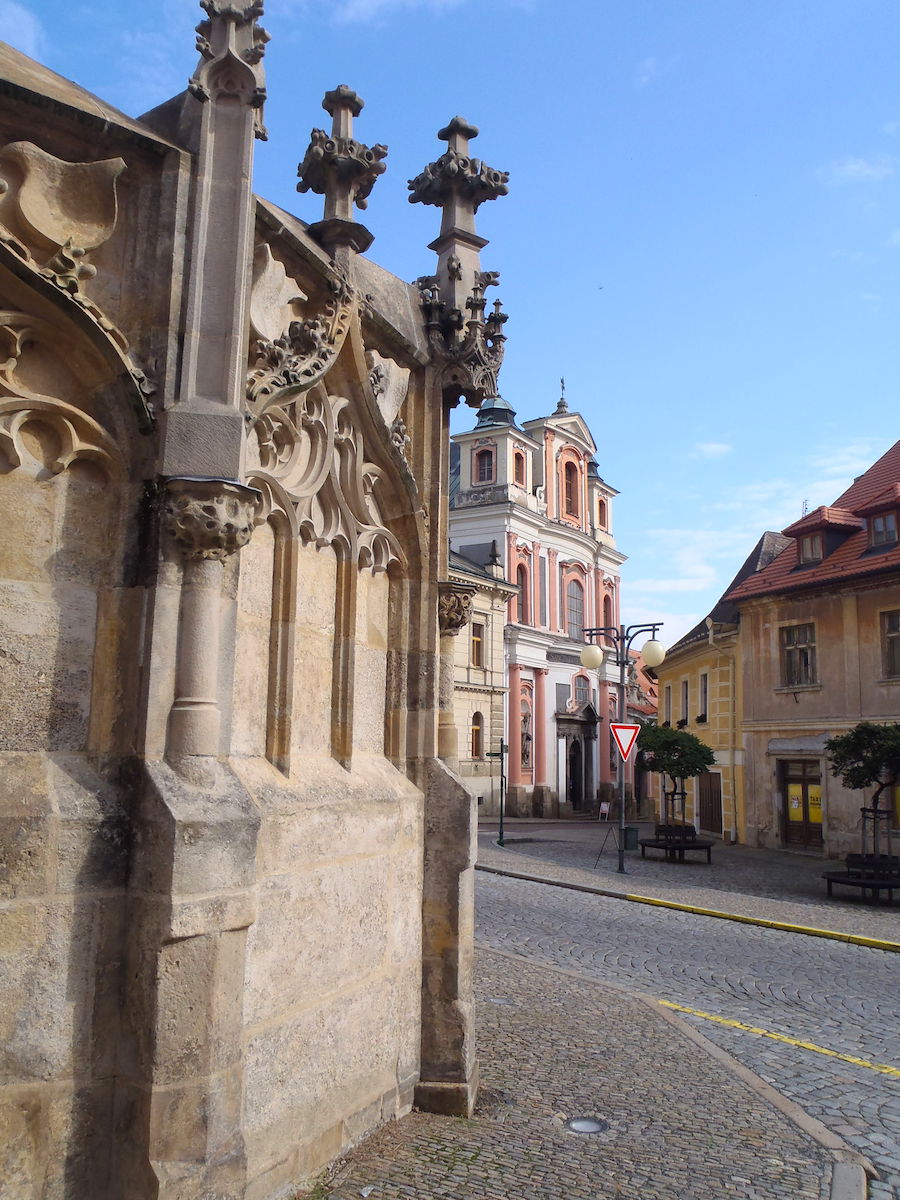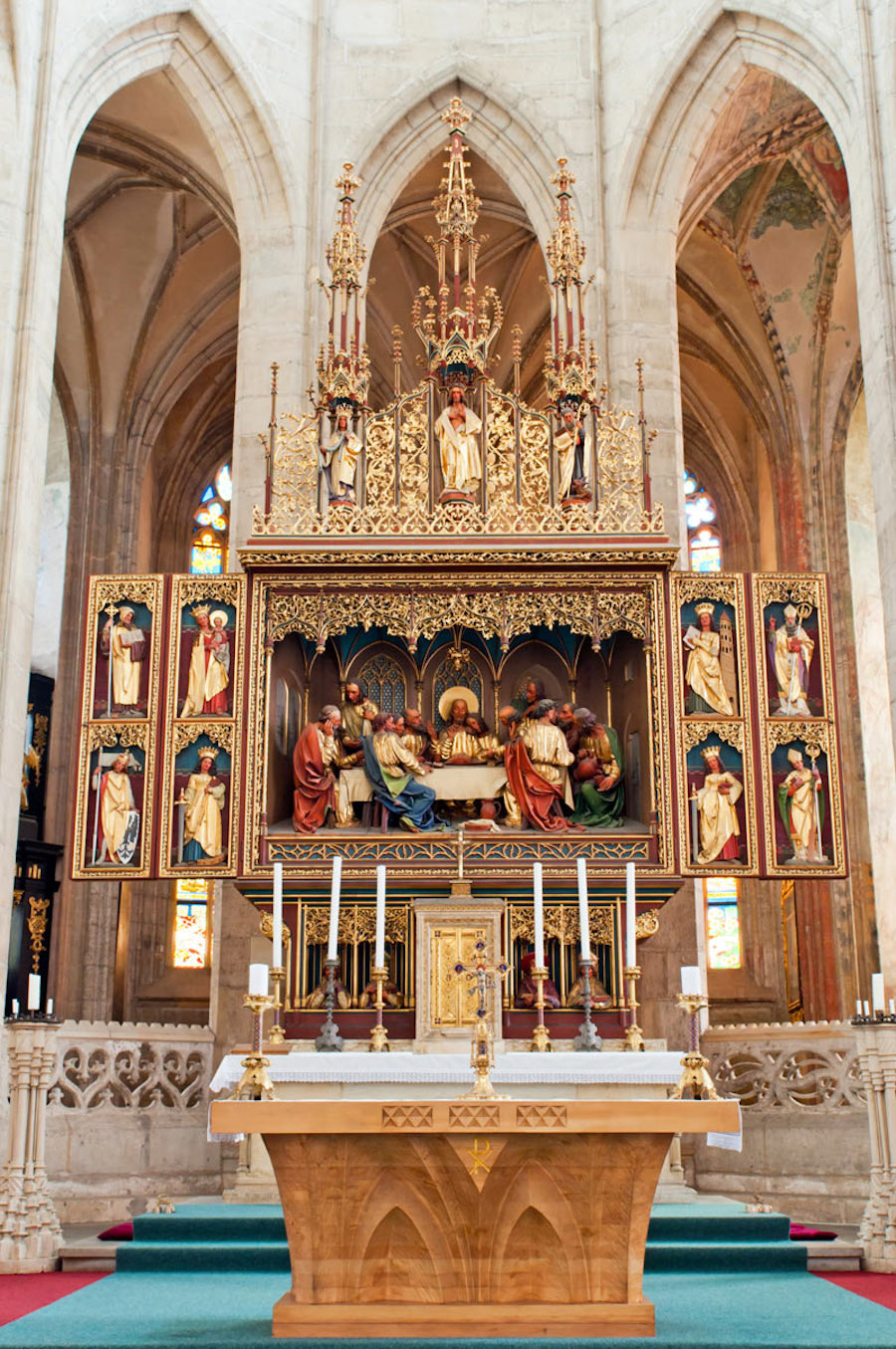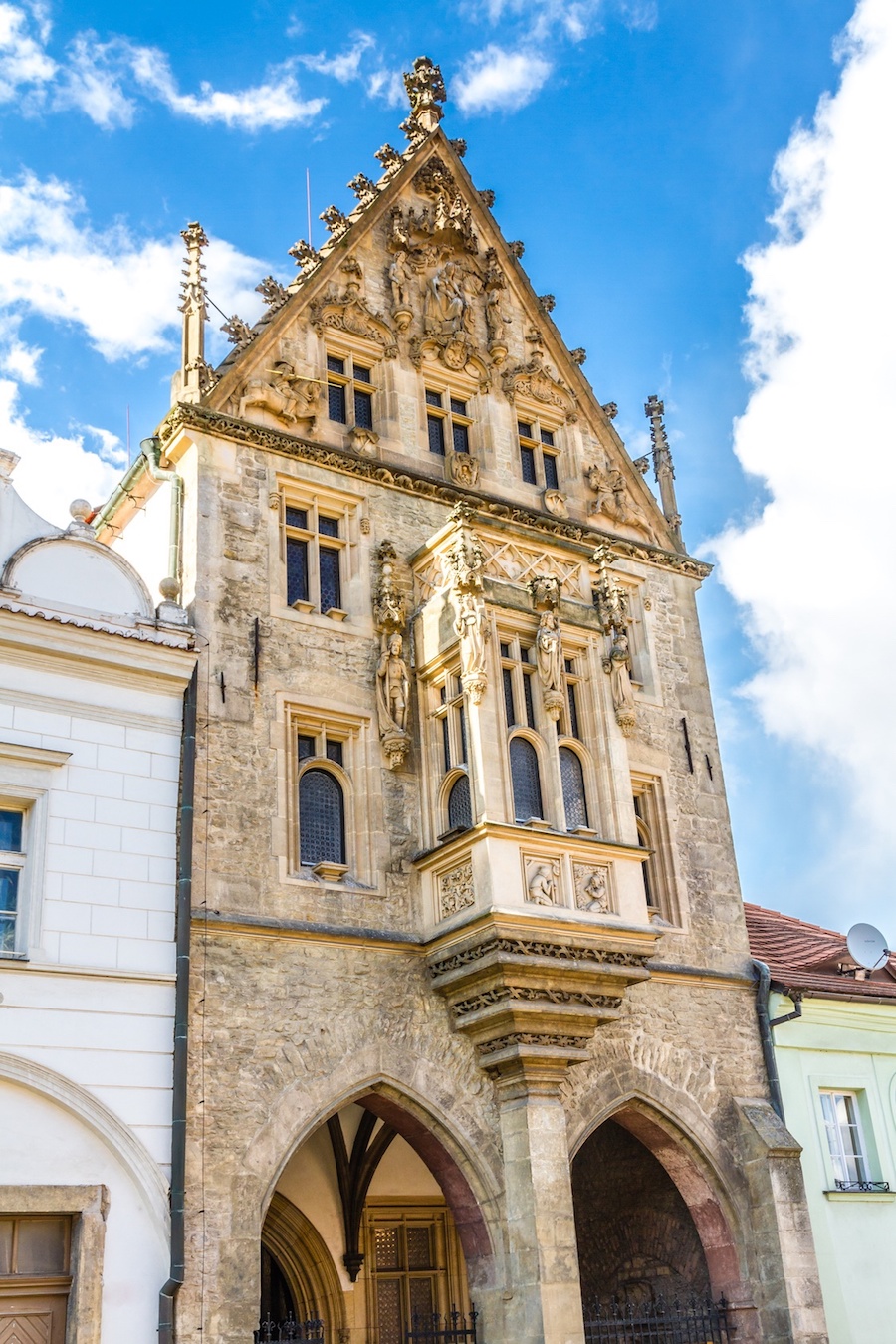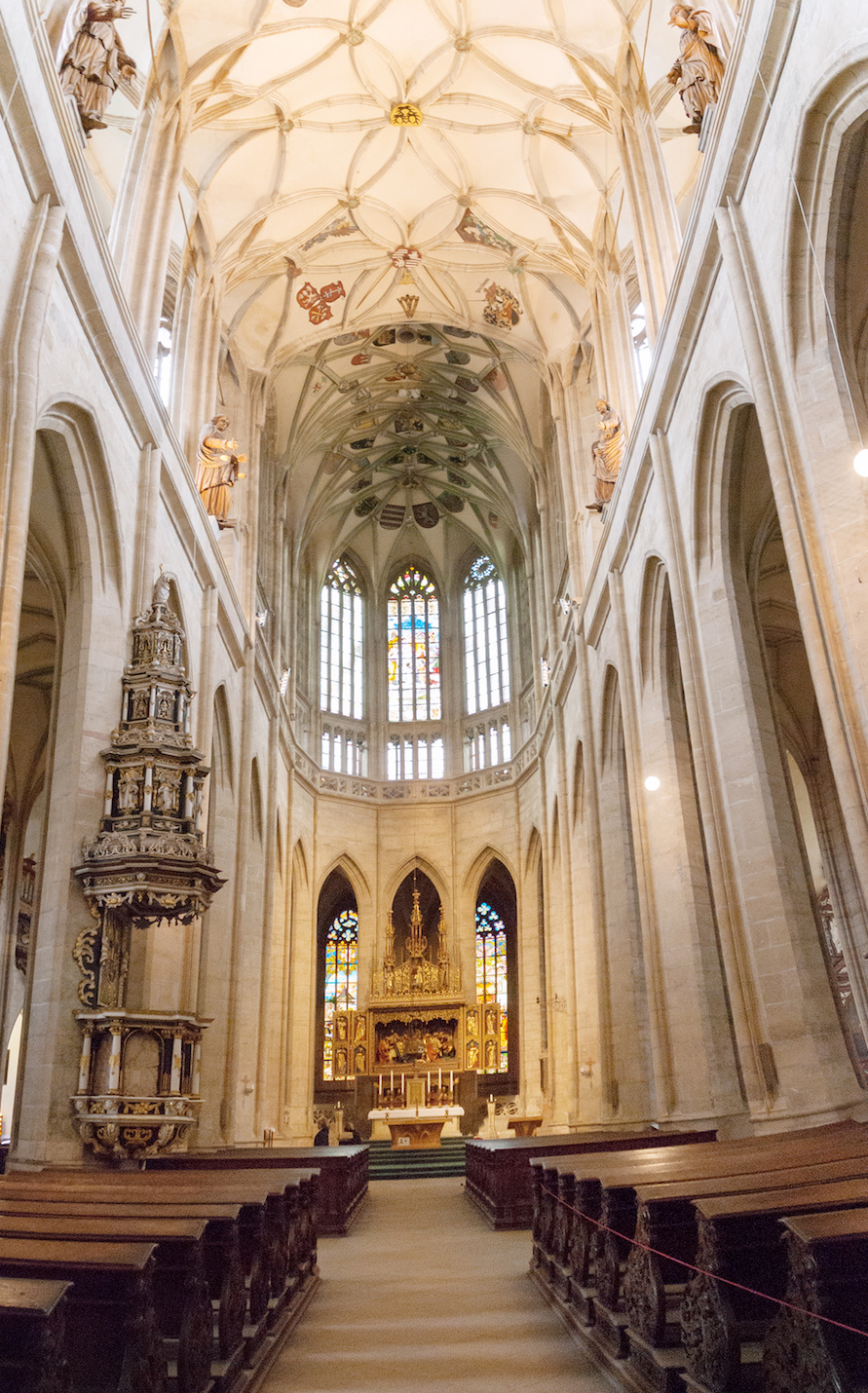 Obviously these are just two of the many treasures that can be found at Kutná Hora, wandering the streets you can find many more monuments. If your visiting make sure to stop in the Czech museum of silver and even take a tour of part of the mines to learn more about Kutná Hora's rich history.
Leave a Comment
comments