Today I stumbled across some old color photographs from Czechoslovakian May Day in 1956 from Life Magazine and their photographer Frank Scherschel. The parade is taking place down Václavské náměstí or Wenceslas Square, located in the heart of Prague.
From 1918 until 1938, Czechoslovakia had been a liberal, west-orientated state, valuing democratic principles, such as freedom of speech, freedom of movement and so forth. Soviet acquisition of Czech territory not only brought Russian domination in the country's political affairs, but also the ideological uncertainty. Social-political repression such as media/press censorship, restrictions on personal liberty, economic imposition of Soviet delegated economic measures were resented by Czech intellectuals and masses in general.
In the days of the Cold War, Czechs were as good as forced to take part in massive May Day parades, and not surprisingly now most prefer to treat the holiday as nothing more than a welcome day off work. Here are some photographs that capture those forced parades…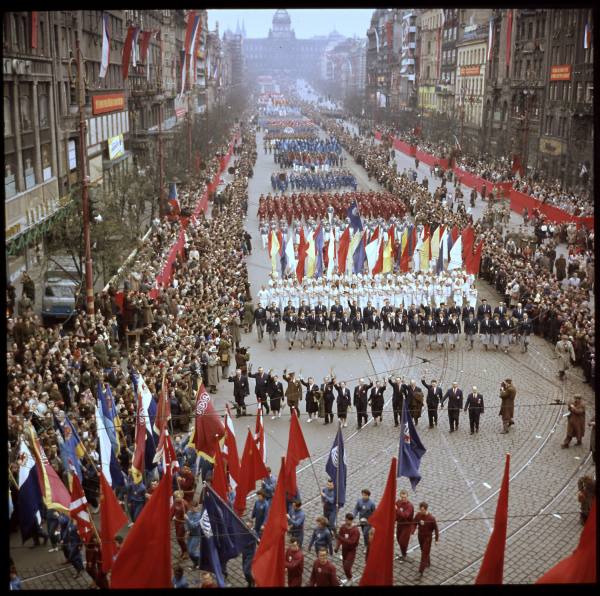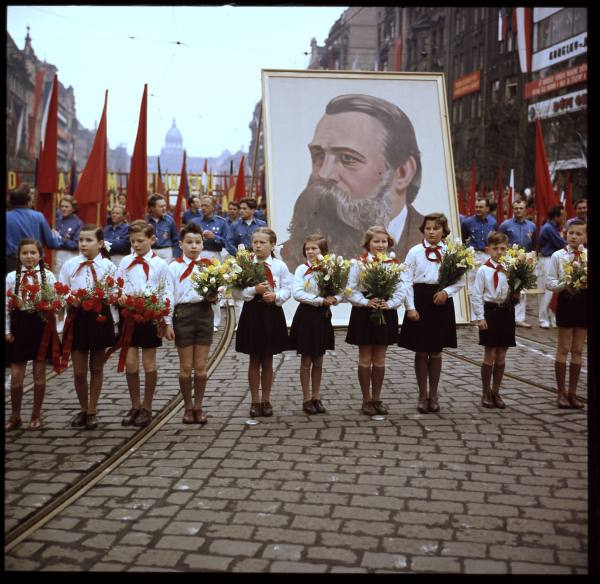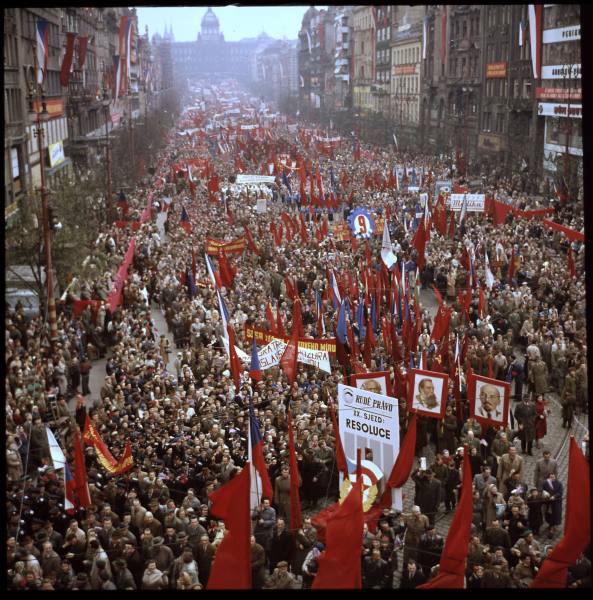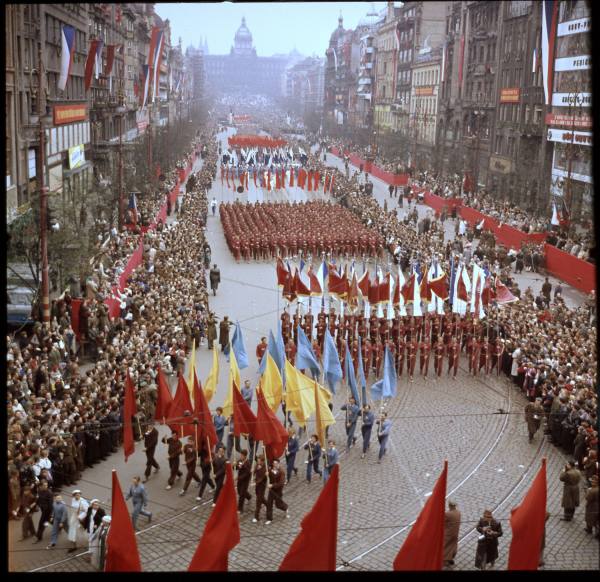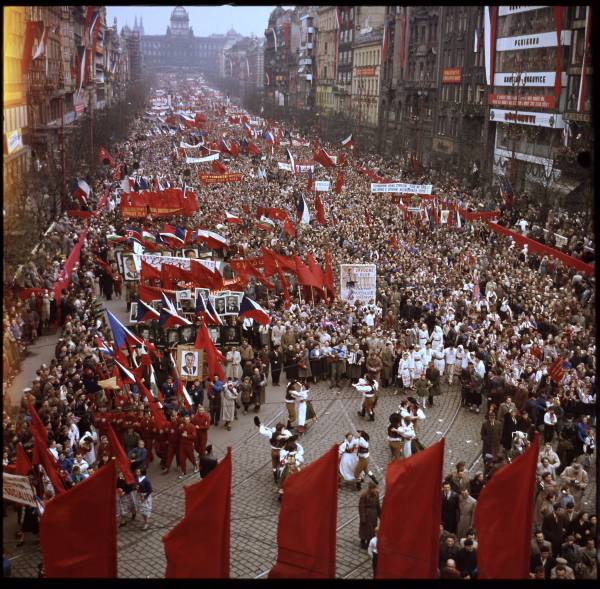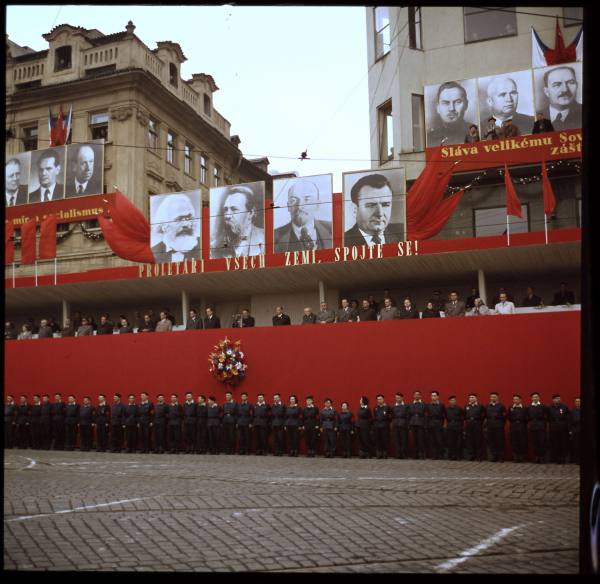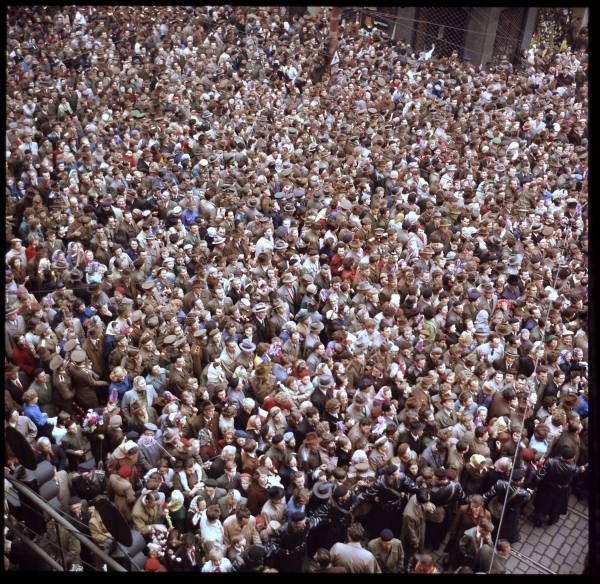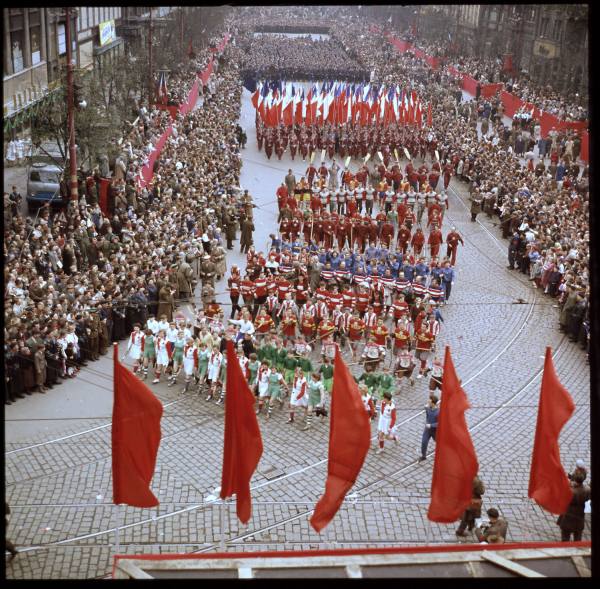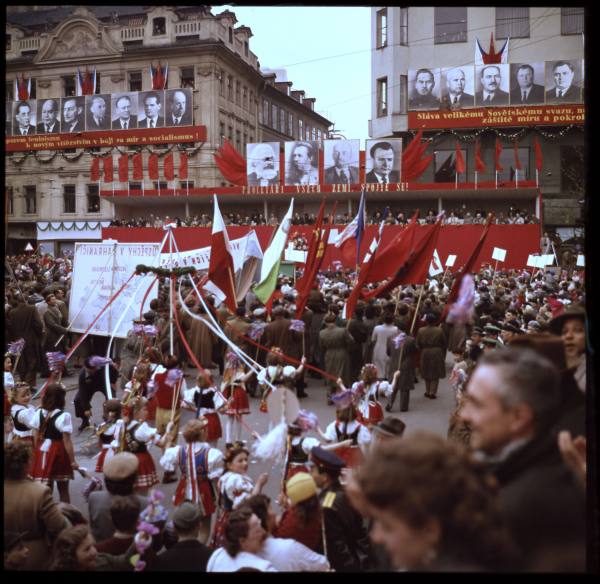 Probably not the best memories for Czechs. Can you imagine? Mandatory attendance under the red banners and flags?
These days most Czechs celebrate May Day as a symbol of spring and love, as most famously marked in the great Czech romantic poem, Maj, by Karel Hynek Macha. After all making love is always better than a cold war.
If you're interested in this subject, you may enjoy reading this interview.
If you have not already subscribed to get TresBohemes.com delivered to your inbox, please use the form below now so you never miss another post.
---
Remember, we rely solely on your donations to keep the project going.
Become a friend and get our lovely Czech postcard pack.