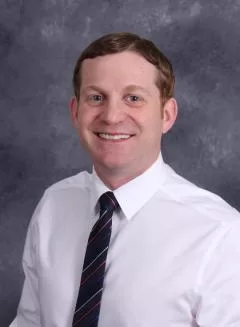 Dr. James Tanoos holds the esteemed position of Clinical Associate Professor at Purdue University, bringing forth a wealth of experience garnered over a span of 19 years in various capacities within higher education institutions. His journey has traversed the landscapes of Indianapolis, West Lafayette, Terre Haute, and Vincennes, each contributing to his profound understanding of academia. He acquired his Bachelor's degree from Purdue University, followed by a Master's degree from Indiana University, and culminated his academic pursuit with a Doctorate from Purdue University.
Before his foray into the realm of higher education, Dr. Tanoos engaged in diverse professional roles. He served as an intern at Volume Services, a supply-chain partner for the Minnesota Twins in Minneapolis, MN in 1998. Subsequently, he ventured into the realms of marketing and operations at Conseco in Carmel, IN from 1999 to 2001. From 2001 to 2005, he assumed the position of department head for the Sen. Byrd Amendment (Continued Dumping and Subsidy Offset Act of 2000) in the US Customs and Border Protection office in Indianapolis, IN.
Dr. Tanoos' deep-rooted connection with his hometown of Terre Haute, IN is exemplified through his teaching engagements at prominent higher education institutions within the area. He served as an Assistant Professor and Associate Professor at Saint Mary-of-the-Woods College (SMWC) from 2006 to 2015, during which he also held the esteemed role of faculty assembly president for two consecutive terms. Additionally, he instructed courses at Indiana State University (ISU) from 2006 to 2015, through the Corrections Education Program (CEP) at the US Penitentiary, as well as the Scott College of Business. Notably, he seamlessly integrated the Indiana Pacers collegiate ticket selling competition into his sales course curricula, a notable endeavor that left a lasting impact on both institutions.
Dr. Tanoos' affiliation with Purdue University encompasses a range of roles and contributions. He served as an adjunct at Purdue University and Purdue Polytechnic Lafayette from 2004 to 2008, while also holding positions as an instructor in the Purdue Honors College, the Purdue College of Education's Gifted Education Research and Resource Institute program, and Purdue Polytechnic's ProSTAR/D-Tech graduate program. He actively participated in the Purdue Center for Intercultural Learning, Mentorship, Assessment, and Research (CILMAR) advanced intercultural-pedagogy grant (IPG) cohort, engaging in immersive projects such as VEIL (Virtual Experiential Intercultural Learning) and COIL (Collaborative Online International Learning) with students collaborating with their counterparts in the Netherlands and Germany. Dr. Tanoos proudly holds the distinction of being a GIL (Growing Intercultural Leaders) Level 3 fellow and has led Study Abroad programs in Europe since 2017, displaying his unwavering commitment to enriching educational experiences beyond borders.
As an accomplished scholar, Dr. Tanoos has left an indelible mark on the academic world. His publications grace the pages of over thirty-five international journals, spanning a diverse array of disciplines such as international economics, supply chain management, educational pedagogy, operations management, and industrial technology. Moreover, he has presented his academic work at more than twenty-two international conferences, where he has been honored with the privilege of delivering keynote presentations on multiple occasions. Dr. Tanoos actively contributes to the academic community as an editorial reviewer for several esteemed global academic journals, while also serving as a peer-reviewer for the Higher Learning Commission in Chicago, IL. His unwavering commitment and dedication to his field were recognized with a peer corps award for ten years of exemplary service in 2023. Beyond academia, Dr. Tanoos harbors a lifelong passion for Purdue football and basketball, with an appreciation for IU basketball as well.
===================
Jim's articles on this site: