A Night at Karlstein (Czech: Noc na Karlštejně) is a 1973 Czech historical musical film. It tells the story of Emperor Charles IV and his castle Karlstein. Charles IV, the Czech king, and Holy Roman Emperor built Karlstejn castle to house the crown jewels. More importantly, it is a place of relaxation and meditation, so no women are permitted, and no politics are to be discussed.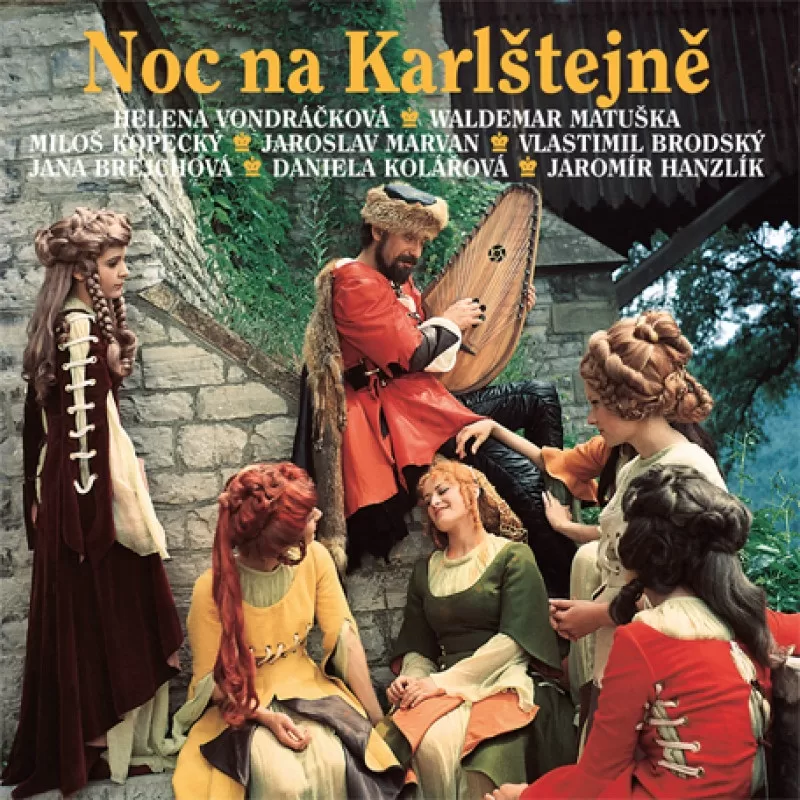 The story revolves around the emperor's ban on women living in Karlstein and the events of one night when the ban is violated by two women in male disguise, including the emperor's wife, Eliska Pomoranska, and the castellan's niece, Alena, who bet her father she could spend a night in the castle disguised as a man.
The film explores themes of love, longing, and determination as the characters navigate the challenges of the night at Karlstein castle.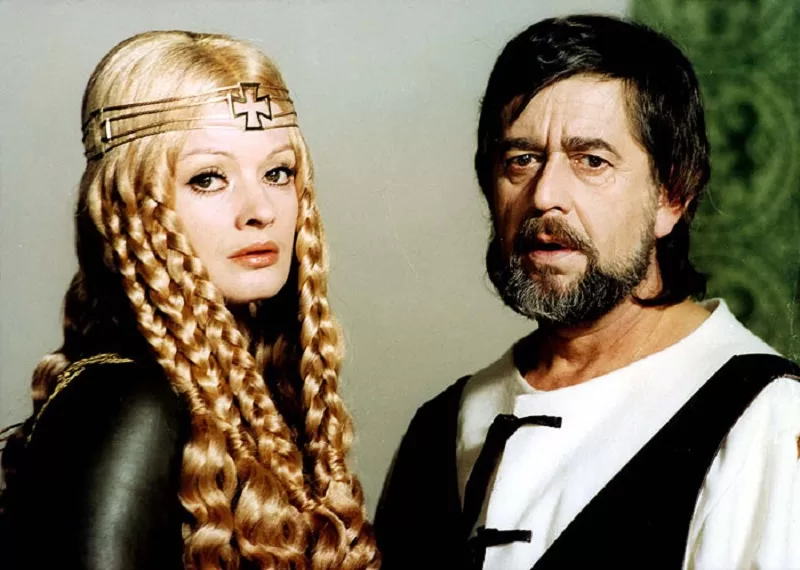 The classic Czechoslovak musical is widely regarded as one of the best and smartest in the country. Its success transformed the previously understated play into one of Jaroslav Vrchlicky's most well-known works. The multitude of memorable songs that have become popular staples is the main factor contributing to its enduring popularity.
You can hear the beautiful voice of Waldermar Matuška in this film.
In 2007, this film was voted the top "Best Czech Musical Film" with 34% of the votes. Additionally, the filming locations were at Karlstein and Krivoklat castles, with scenes, shot at Karlstein amidst heavy foot traffic, causing disruptions from tourists.
The filming had its challenges, but Zdenek Podskalsky handled them with composure, writing about them in his diary. For example, on a rainy day, he noted that the actors Hala and Stedry got drunk instead of filming. Despite setbacks, it seems everyone had a good time.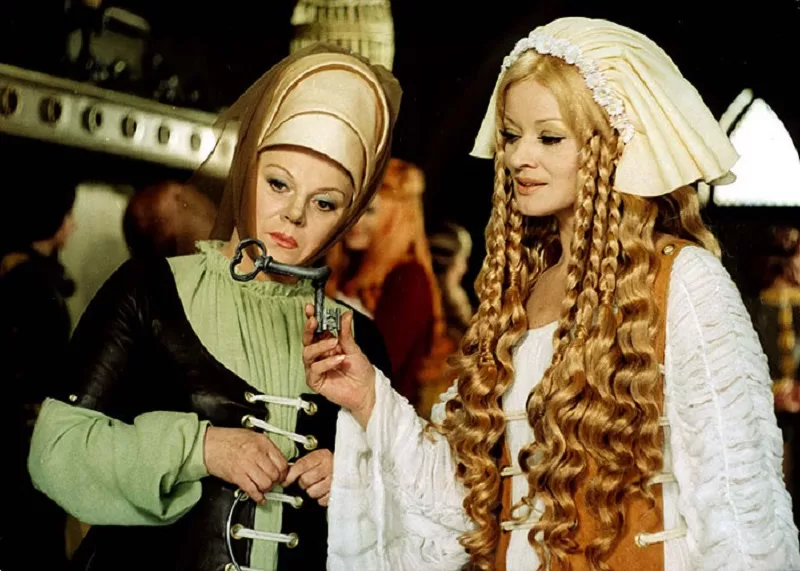 Directed by Zdenek Podskalsky and based on Jaroslav Vrchlicky's play, the musical stars Vlastimil Brodsky as Charles IV, Jana Brejchova as Eliska, Karel Hoger as Archbishop Arnost of Pardubice, and Daniela Kolarova as Alena.
You can watch the entire movie below. Unfortunately, I cannot locate any free versions which have English subtitles. However, you can purchase this film from my friends at CzechMovie.com, where I have purchased many of my Czech films over the years.
Side note: Many people do not know there was a previous 1965, black and white version made of this film. If that is something that interests you, here is the link to the film on YouTube.
Enjoy the film!
Thank you in advance for your support…
You could spend hours, days, weeks, and months finding some of this information. On this website, we curate the best of what we find for you and place it easily and conveniently into one place. Please take a moment today to recognize our efforts and make a donation towards the operational costs of this site – your support keeps the site alive and keeps us searching for the best of our heritage to bring to you.


Remember, we rely solely on your donations to keep the project going.
We appreciate you more than you know!
If you have not already subscribed to get TresBohemes.com delivered to your inbox, please use the form below now so you never miss another post.