Today we are learning a bit about Czechs in the American Northwest. My friend and historian Martin Nekola has been doing research on the Czech communities in the USA for many years. In cooperation with the Czech consulate general in Los Angeles, he recently finished a brochure about the Czechs in Northwestern states which is now available both in paper and pdf. formats. The cover appears below.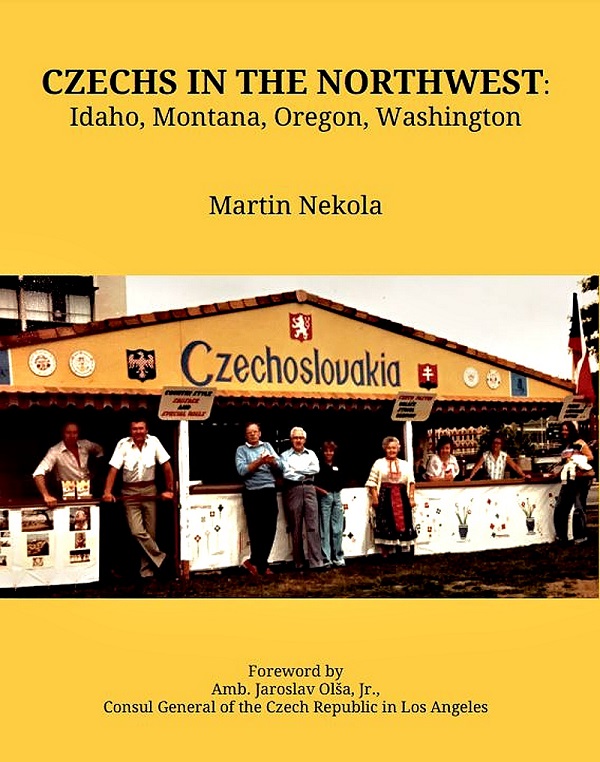 The wide plains of the American Northwest attracted thousands of immigrants from different parts of Europe, including many Czechs, who began arriving in the late 19th century, drawn by higher wages, attractive commercial opportunities, and, above all, affordable land for farming. The Czech settlements held onto their specific national character. They were local communities held together through a number of educational, fraternal, cultural, and entertainment clubs and associations.
Let us explore the fascinating history of these proud people from the heart of Europe, finding their future in Idaho, Montana, Oregon, and Washington.
After the revolutionary year of 1848 when serfdom was abolished in Bohemian lands, peasants and craftsmen joined the growing wave of political émigrés. The 1850's witnessed the first mass wave of immigration from Bohemian lands to the United States. The movement was enhanced not only by the revolution and the emancipation of peasants but also by the quickly spreading news about the gold rush in California. Stories about success and a happy life in America from returning immigrants also encouraged many people to leave their homeland. It is estimated that during the next decades up to the outbreak World War I about 350,000 Czechs came to the United States.
The reasons for immigration differed individually but economic reasons prevailed. The immigrants were lured to America by the vision of higher wages and cheap land.
Czech patriots in the 19th century left the country because of resistance to Germanization and the restriction of their national and cultural identity. After they arrived to America, they clung even more tightly to their language and folk customs.
Newly arrived immigrants usually did not stay on the already quite heavily populated Eastern coast of the USA. Instead they travelled further to the Midwest and later the Northwest to cultivate the land, buy cattle and become farmers.
More and more people also decided to try their luck in the growing cities on the Eastern coast and in Midwest. Factories and workshops offered jobs and the expanding ethnic neighborhoods encouraged the national spirit and new hope, in contrast to the oppressive regimes back home. Integration into the American "melting pot" and the coexistence with the larger German, Polish, Irish and Italian immigrant communities were not always smooth.
Czech settlers often had to deal with prejudice, with various problems arising from their limited knowledge of English, and cultural and religious differences. The newcomers, or their children, managed to adapt to the demands of their new country. A possible feeling of alienation and the need to maintain ties to other compatriots of the same blood also showed itself to be beneficial in some sense, namely where it led to the foundation of numerous Czech urban communities and rural settlements with specific national character and a rising number of various educational, supportive, singing, sport, dramatic and entertaining associations. In the 1920's, for example, five hundred Czech associations, clubs and organizations existed in Chicago alone.
In general, the Czechs were considered a very desirable class of immigrants – highly literate, thrifty, and gregarious, tending to fall into the lower middle class economically. A high percentage of them were skilled peasants, laborers working in the textile industry, grain and lumber facilities and furniture factories, also butchers, carters and peddlers of wares, carpenters, tailors and smiths. Second generation Czechs instead tended to go into business or office work. Their standard of living was somewhat higher than that of immigrants from Southern and Eastern Europe, and they loved the one-family houses, gardens, and friendly atmosphere found in rural or semi-rural environments rather than metropolitan life.
Neither in Portland, Seattle nor Boise, there weren't enough Czechs to build specific ethnic neighborhoods. It was only a few smaller towns and settlements like Buhl in Idaho, Kolin in Montana, or Malin in Oregon that were predominantly populated by the Czechs and gained a unique Czech character, including a fruitful social life, culture, and traditions. They represented just tiny scattered fragments in the entire great mosaic of Czechs in America.
According to the 1920 federal census, the first one conducted by modern and more reliable methods, there were 420 Czechs living in he state of Idaho; 1,895 in Montana; 1,132 in Oregon and 1,792 in Washington.
If you want to know more, contact the author and ask for a copy.
(Note: All American Northwest images added by Kytka.)
Guest Post Author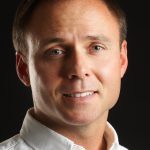 MARTIN NEKOLA, PH.D.
Martin Nekola, Ph.D. received his doctorate in political science at the Charles University in Prague, Czech Republic. His research is focused on the Czechs in America, non-democratic regimes, the era of Communism and the Cold War. From time to time he participates in the election observation missions organized by the Organization for Security and Cooperation in Europe (OSCE).
He is a member of Association for Slavic, East European and Eurasian Studies (ASEEES), Czechoslovak Studies Association (CSA) and Czechoslovak Genealogical Society International (CGSI), author of more than four hundred articles and twenty-two books, including České Chicago (2017), Čech v americkém Kongresu (2020) and Český New York (2021). He is also the Czechoslovak Talks coordinator.
Martin will be doing a month-long lecture and research tour of the United States in the spring of 2023, and he intends to consult various archival collections related to the Czechs in America. He has created a crowdfunding campaign for that purpose if you feel inclined to support his work.
Read his entire profile here.
Thank you in advance for your support…
We know that you could spend hours, days, weeks and months finding some of this information yourselves – but at this website, we curate the best of what we find for you and place it easily and conveniently into one place. Please take a moment today to recognize our efforts and make a donation towards the operational costs of this site – your support keeps the site alive and keeps us searching for the best of our heritage to bring to you.


Remember, we rely solely on your donations to keep the project going.
We appreciate you more than you know!
If you have not already subscribed to get TresBohemes.com delivered to your inbox, please use the form below now so you never miss another post.