Today I am sharing a recipe for an easy Czech Cauliflower Soup, known as Květáková Polévka in Czech Republic. While there are literally hundreds of recipes for this soup with endless variations, this is a quick staple recipe with minimal ingredients and lots of flavor.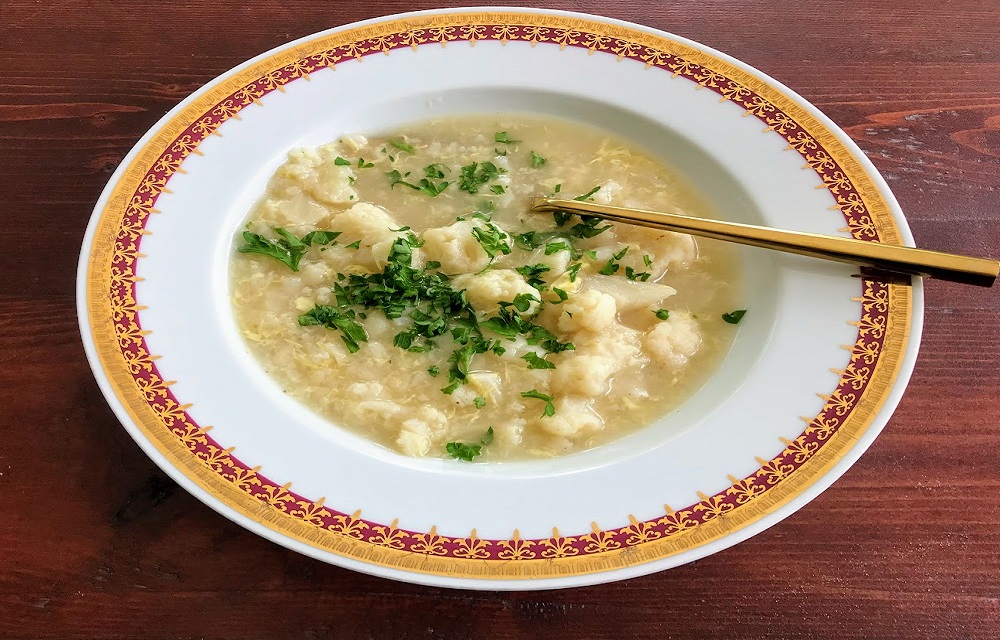 My mother used to make this soup with equal amounts of cauliflower and potatoes. My grandmother made it with an addition of peas and carrots. And a friend made it each summer with any veggies she had left over in the fridge and a lot of cream added. So really, cauliflower soup can be made however you wish. Again, this recipe uses minimal ingredients so it's a simple version where the cauliflower is the star of the recipe.
Ingredients
6 cups water
1 cauliflower, cut into smaller pieces
3 Tbsp. butter
1/4 cup flour
1 tsp. salt
1/2 tsp. ground caraway seeds
1/2 tsp. ground mace
1 cube vegetable bouillon
2 egg yolks
parsley, to garnish
Note: The Czech version of this recipe calls for polévkové koření, which is soup spice. Upon looking at the ingredients in the different blends available, I believe it's a bit like vegetable bouillon which is why I am using it in my recipe.
Directions
Gather all of your ingredients and a soup pot. I always use a Dutch oven when I make soup.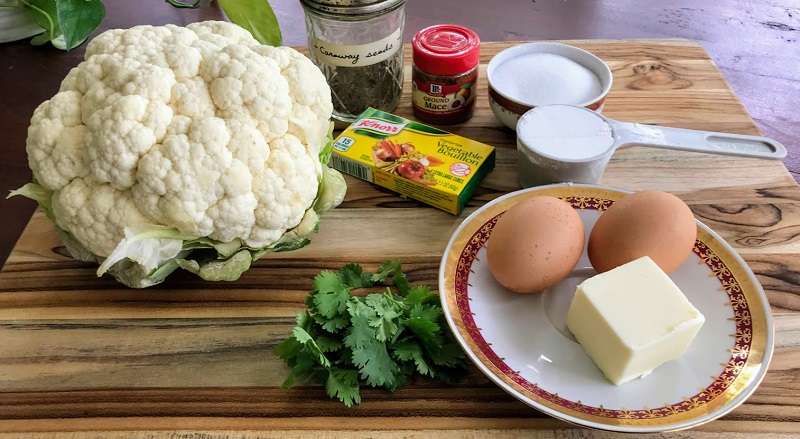 Place the cauliflower and water into the pot and set temperature to medium-high.
When it comes to a boil, add the salt, ground caraway seeds, mace, and bouillon cube. (I only had whole caraway seeds, so I used them instead.)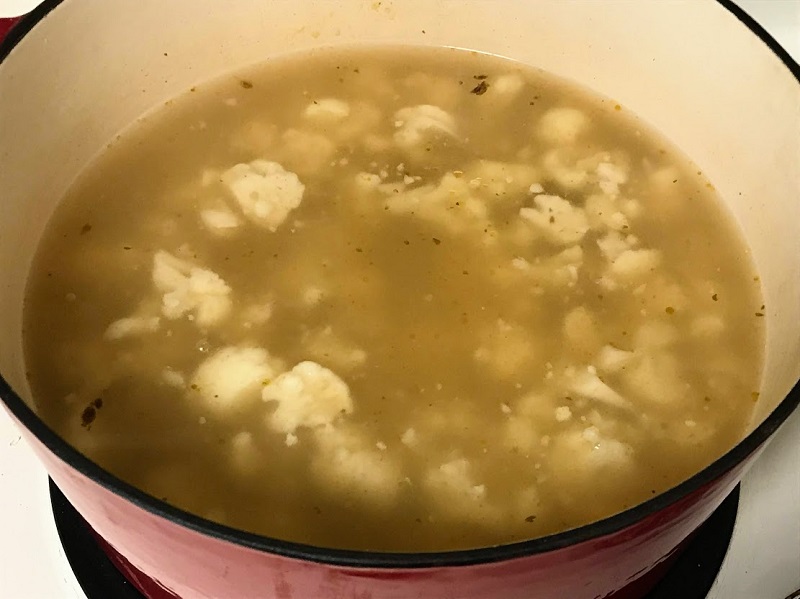 Cover and reduce heat to medium and cook for 30 minutes.
After the 30 minutes pass, make a rue of the butter and flour and add to the soup, stirring gently.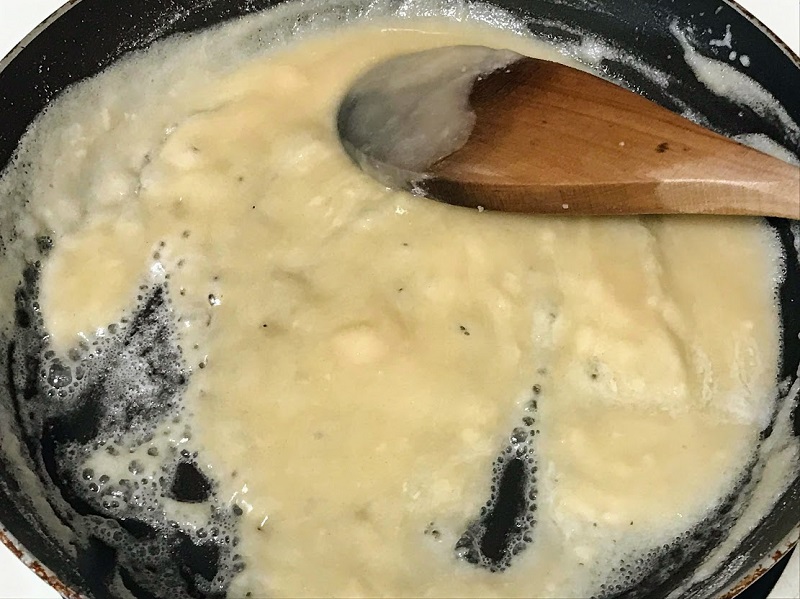 Keep the soup cooking for 5 more minutes, stirring occasionally to make sure nothing is sticking to the bottom.
Mix the egg yolks to break them up and then slowly pour into the soup while stirring for 3 minutes more.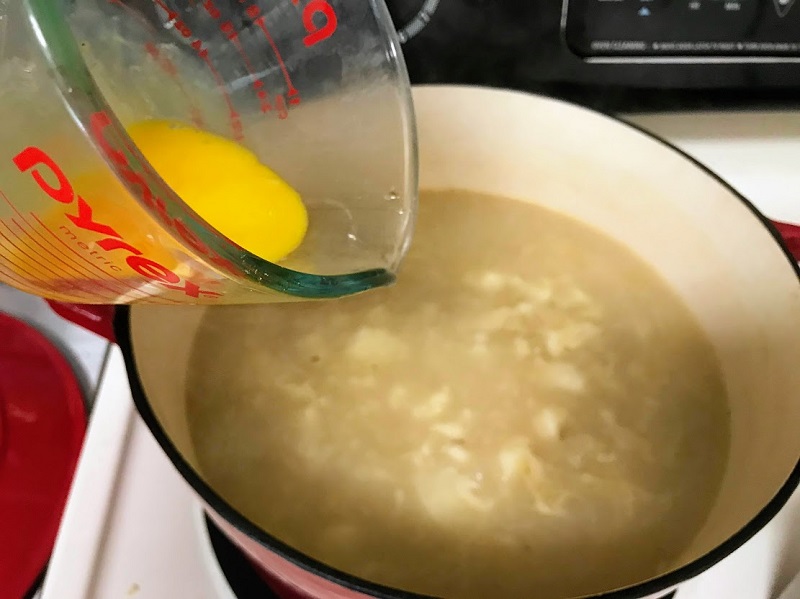 The soup is now ready.
Ladle into a bowl and garnish with parsley.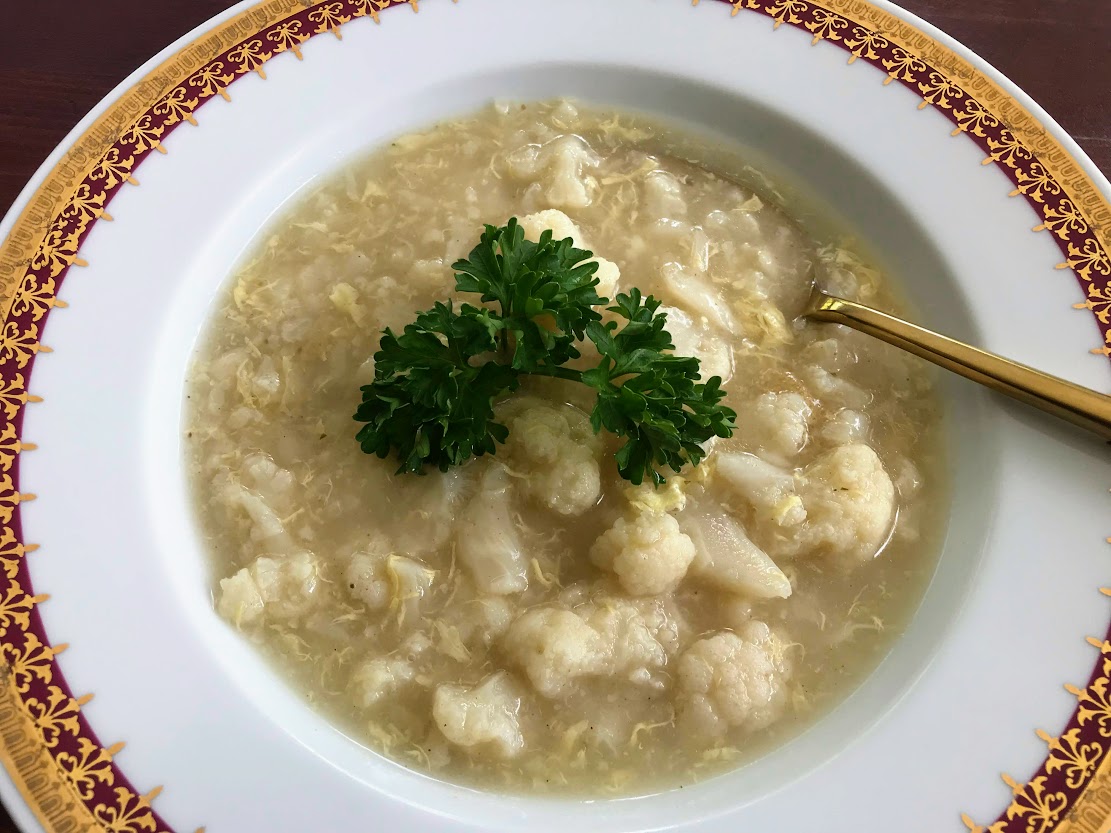 If you love parsley as much as I do, you can chop the parsley and add it to the soup as well.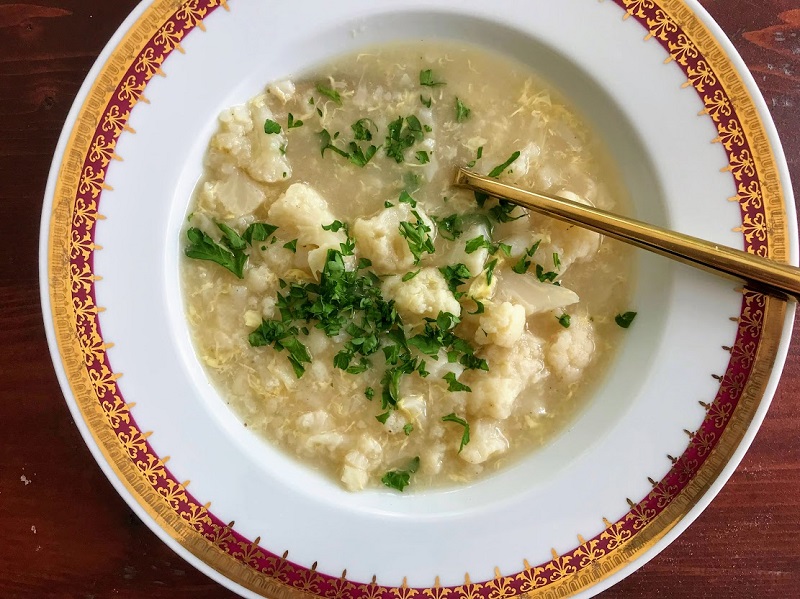 I hope you enjoyed today's recipe for Czech Cauliflower Soup – Květáková Polévka.
It's a classic staple in many Czech homes.
Dobrou Chut!
Thank you in advance for your support…
We know that you could spend hours, days, weeks and months finding some of this information yourselves – but at this website, we curate the best of what we find for you and place it easily and conveniently into one place. Please take a moment today to recognize our efforts and make a donation towards the operational costs of this site – your support keeps the site alive and keeps us searching for the best of our heritage to bring to you.


Remember, we rely solely on your donations to keep the project going.
Thank you in advance!
If you have not already subscribed to get TresBohemes.com delivered to your inbox, please use the form below now so you never miss another post.