Jojo Rabbit is a 2019 comedy-drama film written and directed by Taika Waititi, based on Christine Leunens's 2008 book Caging Skies. Jojo Rabbit was filmed in various locations around the Czech Republic. To be more specific, Barrandov Studio, Chcebuz, Dolní Berkovice, Kytín, Petschek Palace (Petschkův palác), Prague, Úštěk, and Žatec.
Roman Griffin Davis portrays the title character, Johannes "Jojo" Betzler, a Hitler Youth member who finds out his mother (Scarlett Johansson) is hiding a Jewish girl (Thomasin McKenzie) in their attic. He must then question his beliefs, while dealing with the intervention of his imaginary friend, a fanciful version of Adolf Hitler (Waititi) with a comedic stand on the politics of the war.
A co-production between the United States, New Zealand and Czech Republic, the film had its world premiere at the 44th Toronto International Film Festival on September 8, 2019, where it won the top prize, the Grolsch People's Choice Award. Jojo Rabbit was released theatrically in the United States on October 18, 2019, and in New Zealand on October 24, 2019. It drew mostly praise – especially for the performances, direction, screenplay, heart, visual style, musical score, and production values – but also some criticism for its comedic portrayal of Nazis.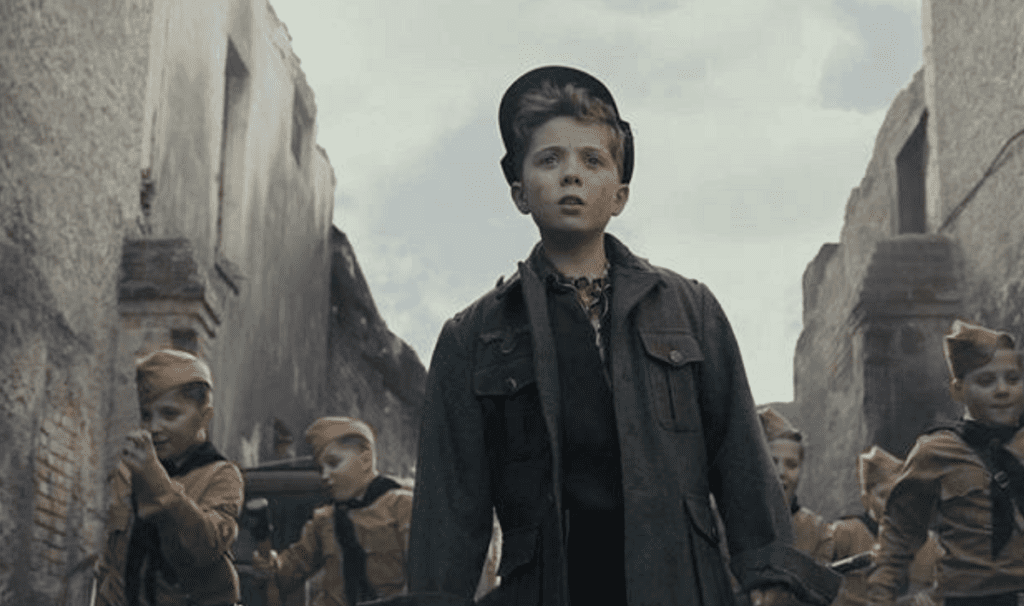 Jojo Rabbit was chosen by the National Board of Review and the American Film Institute as one of the ten best films of the year. At the 77th Golden Globe Awards, the film was nominated for Best Motion Picture – Musical or Comedy and Best Actor – Musical or Comedy for Davis. At the 92nd Academy Awards, it received six nominations, including Best Picture and Best Supporting Actress for Johansson, winning Best Adapted Screenplay. It also won Best Adapted Screenplay at the 72nd Writers Guild of America Awards and the 73rd British Academy Film Awards.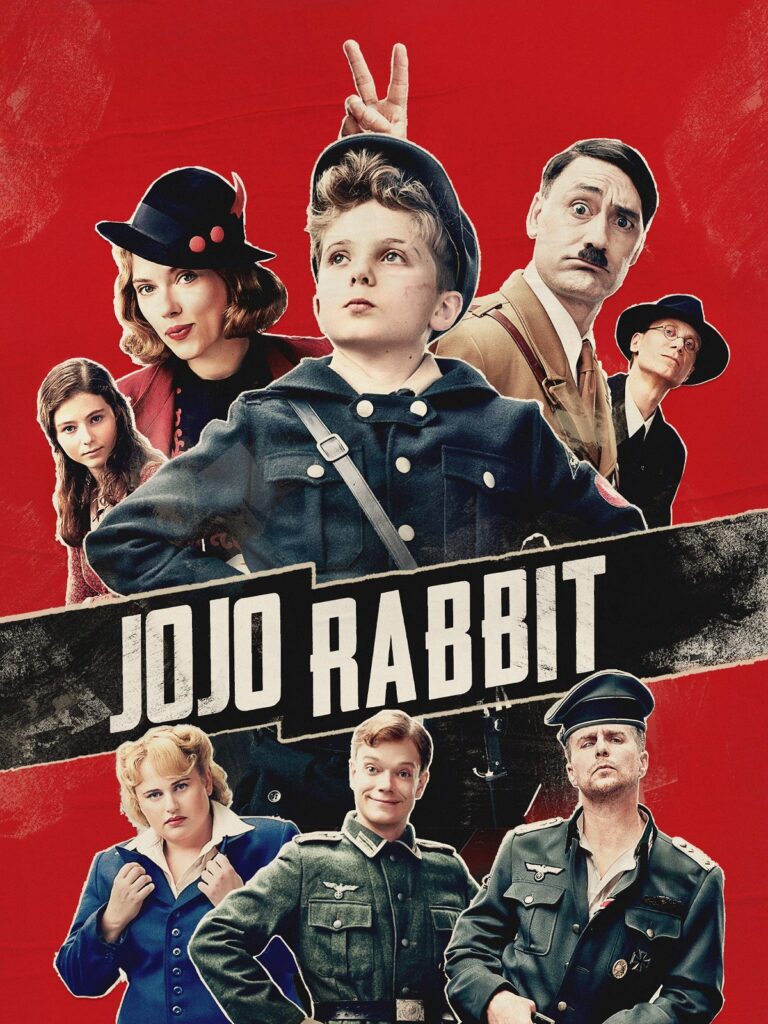 The Plot (Spoiler Alert)
In the later stages of World War II, ten-year-old Johannes "Jojo" Betzler joins the Deutsches Jungvolk (the junior section of the Hitler youth). Jojo is an innocent boy but heavily indoctrinated with the Nazi ideals (manifested in his imaginary friend, Adolf, a supportive and buffoonish version of Adolf Hitler). On the day of his first training camp run by Captain Klenzendorf, he is given the derisive nickname "Jojo Rabbit" by the other children after refusing to kill a rabbit to prove his worthiness. Pepped up by Adolf, he returns to prove his bravery, stealing a Stielhandgranate and throwing it without supervision.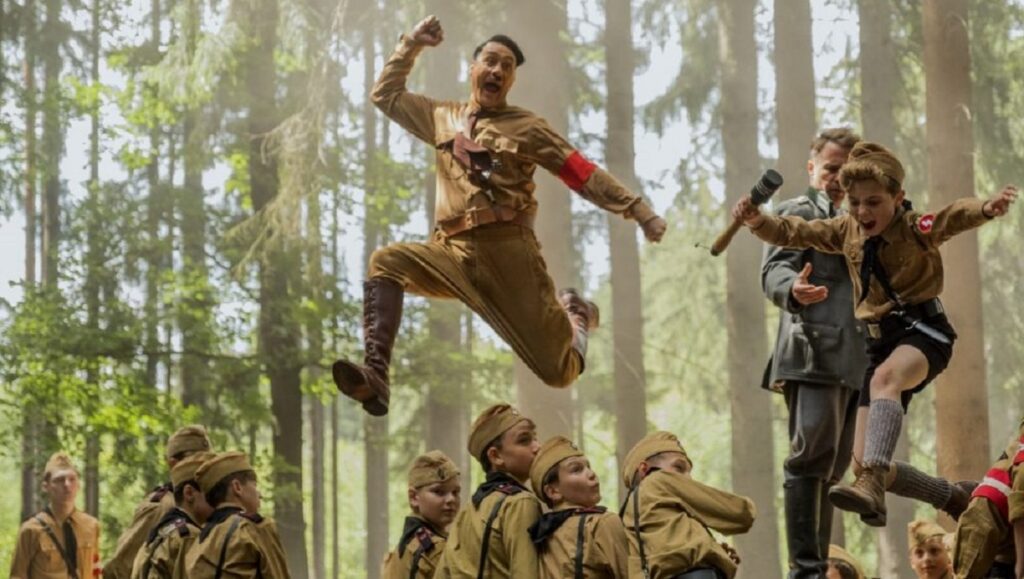 The grenade explodes at his feet, leaving him scarred and limping. Jojo's mother Rosie coerces Klenzendorf into ensuring that Jojo is included and given responsibilities. Jojo is given small tasks such as spreading propaganda leaflets throughout the town, and collecting scrap for the war effort.
Alone at home one day, Jojo discovers Elsa Korr, a teenage Jewish girl and his late sister's former classmate, hiding upstairs. Jojo is both terrified and aggressive towards Elsa, who easily outwits and overpowers the young boy's attempts at guile and aggression. The two are left in a stalemate as the revelation that Rosie hiding Elsa would lead to Rosie's execution, and neither Jojo nor Elsa is willing to tell Rosie that they know for fear of what would happen next.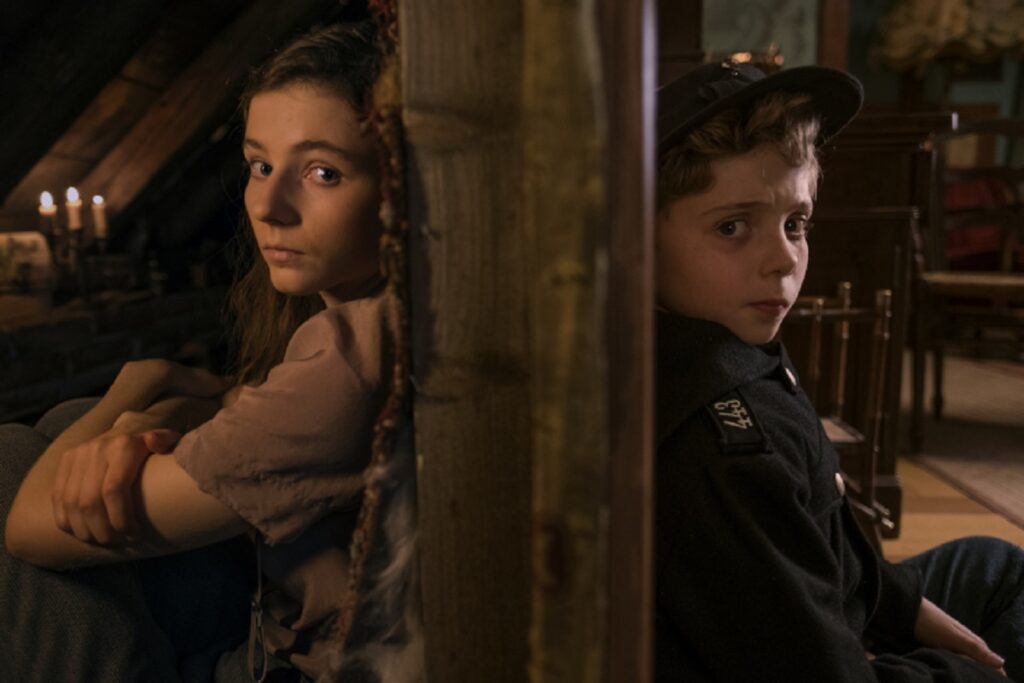 Jojo continues to speak to Elsa, doing his best to uncover her "Jew secrets" so he can write a book about Jews for Klenzendorf. Elsa is both saddened and amused by the doctrine that Jojo believes. When she tells Jojo about her fiancé Nathan, Jojo forges a letter from Nathan claiming to have found someone else. When he sees her hurt by this, he quickly puts together a retraction.
Jojo's struggle with his beliefs
Jojo begins acting out with his mother, angry at her seeming lack of patriotism. Rosie opposes the war and the Nazi doctrine, openly mourns the public hangings of those who resist the Nazis, and she espouses her belief that positivity and optimism are the best ways to be free of oppression. Rosie also tells Elsa that Jojo is still innocent and laments the doctrine that he believes, which makes it impossible for her to reveal Elsa to him.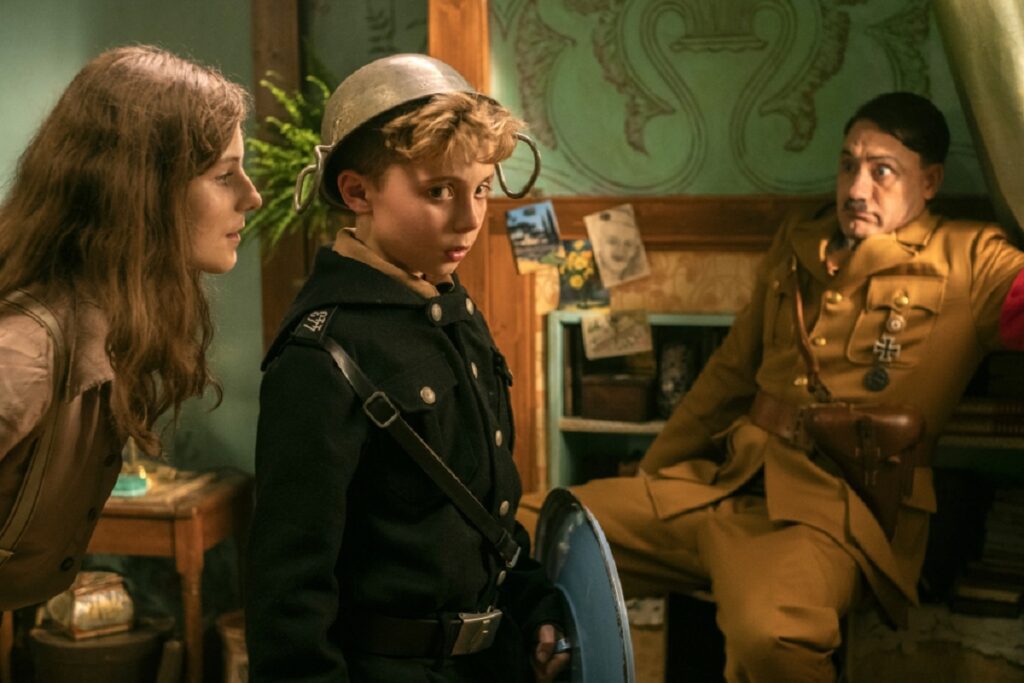 Meanwhile, Jojo, who is warming up to Elsa, argues with an increasingly hostile Adolf about his patriotism. Jojo spots his mother leaving a "free Germany" message in town.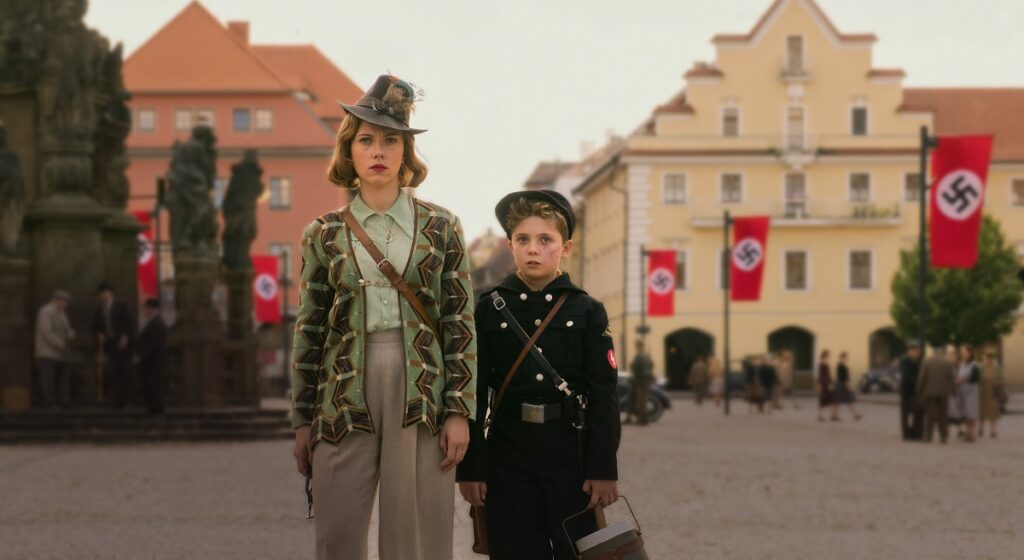 Jojo and Elsa are alone in the house when the Gestapo stops by to search the house, with Klenzendorf in tow. After a volley of "Heil Hitlers" they ransack the place, finally going upstairs where Elsa poses as Jojo's late sister Inge and produces Inge's papers. Klenzendorf inspects them and quizzes Elsa on her birthday, confirming its authenticity. After the Gestapo leave, a shaken Elsa reveals that she got the date wrong and that Klenzendorf had covered for her. Elsa is convinced that the Gestapo are aware of the deception. Later on, Jojo finds Rosie hanged in the public square. He returns home and tries to stab Elsa, but breaks down in tears.
With the Allies closing in, the civilian population (including the Hitler Youth) are armed to defend the city. Jojo runs into his friend Yorki, who tells him Hitler has committed suicide.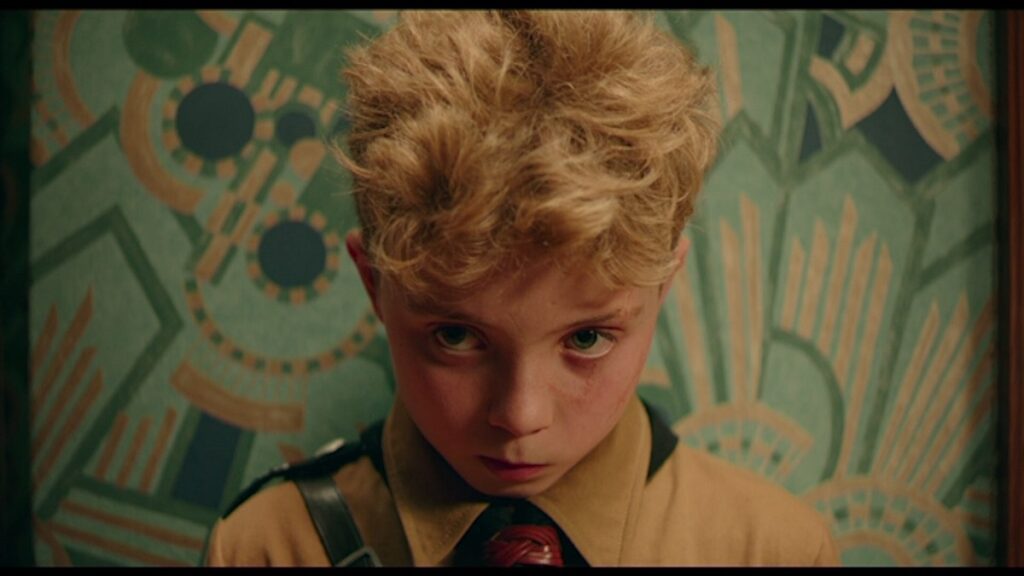 Despondent, Jojo hides until the battle is won, with the Americans occupying the city. As he wanders the city, he is seized by Russian soldiers alongside a wounded Klenzendorf. After a brief conversation, Klenzendorf tells Jojo to look after his sister, then tears off Jojo's Hitler Youth coat and denounces him as a Jew to ensure that the soldiers do not execute him. The soldiers drag Jojo away as Klenzendorf is executed by firing squad.
Jojo runs home and, to stop Elsa from leaving, tells her Germany won the war. Recognising her despair, he recites a new letter from Nathan, claiming that he and Jojo have figured out a way to smuggle her to Paris. Elsa confesses that Nathan died of tuberculosis the previous year. Jojo tells her he loves her, and she tells him she loves him like a "younger brother". A disheveled Adolf angrily confronts Jojo for siding with Elsa, and Jojo kicks him out the window. Outside, Elsa sees American soldiers and realizes the Allies have won the war. She slaps Jojo's face for lying, and then they dance in the street.
Thoughts on Propaganda
The main theme of Jojo Rabbit, I think, is the devastating effects of false propaganda. The Holocaust, soldiers killing each other — all the outcome of a lie. Jojo is a child, influenced by a state's lies. But sooner or later, the truth does come out. And when it does, he realizes how wrong he was.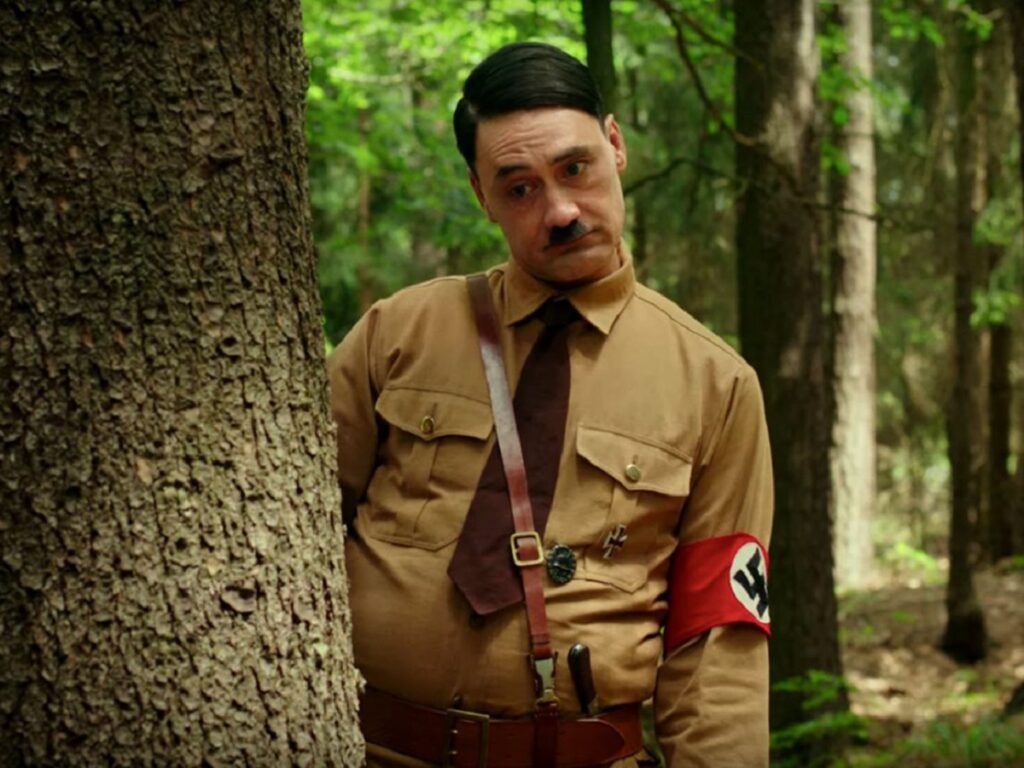 Jojo sees the truth through, Elsa, a young Jewish woman who his mother is hiding in their home. In each of our homes too, in our minds, there is a corner where an Elsa stays. Sometimes, we can't see that corner because of blind faith and ignorance. But when we do, we come face to face with the reality of who we are. As Elsa says to Jojo: "You are not a Nazi, Jojo. You are just a 10-year-old kid who likes to dress up in a fancy uniform and wants to be part of a club." Sometimes, I think that's what so many of us are.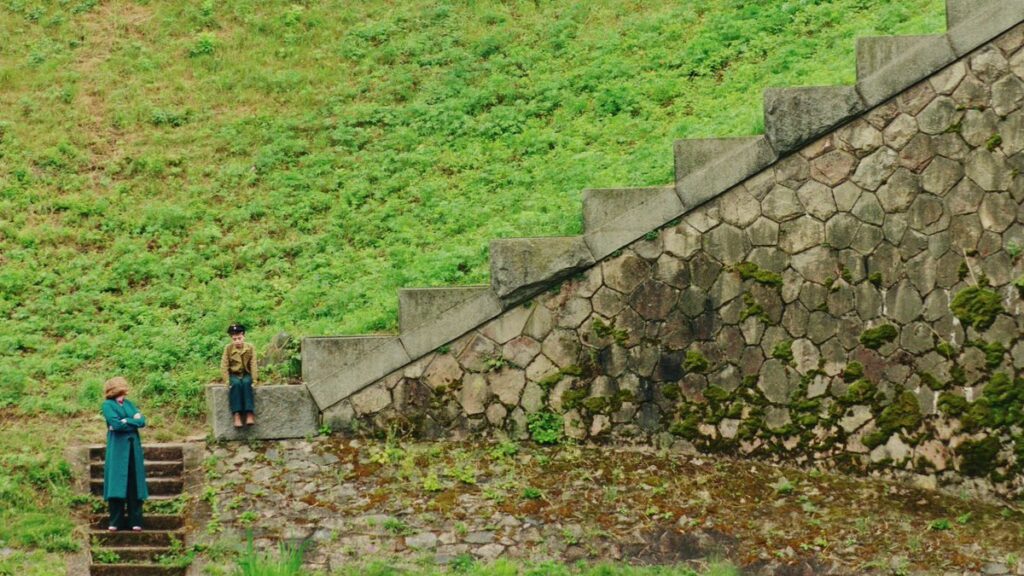 States and political parties use their power to spread a particular type of propaganda. This is also used as a distraction, to lead the public away from the main issues that concern them. False information is so easy to spread in these times. What about the credibility of that source? Alas, not many people give much thought to that. Social media armies, and click bait on the internet lure the user in. Tweet after tweet, snap after snap.
A moving satire of Nazism
The importance of this film is that with black humor, it delves into the nuances of German propaganda and how propaganda easily brainwashes people into beliefs followed by behaviors which they would not normally take.
Charlie Chaplin played a Hitler-like Adenoid Hynkel in The Great Dictator, when the real Hitler was still around. Mel Brooks mocked him after World War II in The Producers, Quentin Tarantino created a revenge fantasy in Inglorious Basterds.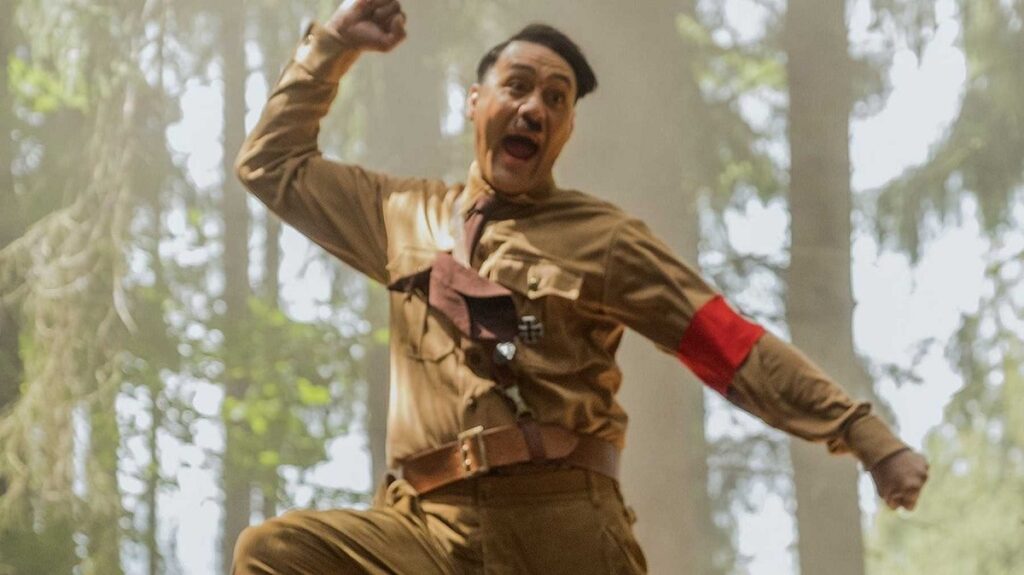 So Waititi's not treading new ground here, just offering a new take. His comic idea is much like Chaplin's: to deconstruct fascist thinking. He makes little Jojo a propaganda-fed child so innocent that he's never learned to tie his shoes, then helps him to puzzle out the dense network of lies that surrounds him.
Some people loved the film, others hated it. I liked that it was portrayed through the eyes of a child and how as he matured and experienced much of what was happening around himself, he began to think more critically and form his own opinions and ideals about the people around him.
Jojo's understanding of Nazism was a childhood fantasy, and over the course of the film he slowly sees that ideology's true ugliness. In the end, Jojo Rabbit doesn't have all the answers. It feels refreshingly nuanced at times and frustratingly naïve at others. It's a biting parody of Nazism, but because of its heavy subject matter its jokes can feel insensitive when they don't land. In spite of these flaws, the film is a moving depiction of the way a nation's hateful ideology plays out on a human scale. It is an exploration of the way good people fall for evil ideas, and the way those ideas can be overcome. Maybe most impressively, over the course of its complex, multi-layered plot, Waititi finds the time to be both funny and compassionate.
We know that you could spend hours, days, weeks and months finding some of this information yourselves – but at this website, we curate the best of what we find for you and place it easily and conveniently into one place. Please take a moment today to recognize our efforts and make a donation towards the operational costs of this site – your support keeps the site alive and keeps us searching for the best of our heritage to bring to you.

Remember, we rely solely on your donations to keep the project going.
Thank you in advance!
If you have not already subscribed to get TresBohemes.com delivered to your inbox, please use the form below now so you never miss another post.