We've finally given in. In our Everything Czech group on Facebook, we often have call for low carb or keto versions of popular Czech dishes. Let's face it – the best part about Czech food is the carbs and the fat! But while thinking of what to do with some leftover cabbage this morning, I had a wonderful brainstorm for a healthy Czech Keto dish. What if I make Šunkofleky out of thick-sliced cabbage? My new creation – Zelofleky or Šunkofleky from Cabbage.
So what exactly are Zelofleky?

I think I just invented the word!
They are Šunkofleky but made with zelí (or 'cabbage' in Czech).
We wrote about this popular baked noodle-egg-and ham dish and even shared the recipe here: Czech Noodle Ham Bake aka Šunkofleky.
It's a Czech comfort food that always satisfies.
It's rather quick and easy to make and it's so gooooooood!
Ingredients
1 head cabbage, cut into strips
1-2 cups cubed ham or 1/2 cup crumbled bacon
6-10 eggs
1/4 to 1 cup milk (less milk = more egg flavor)
1 Tbsp. pork or duck fat, butter, olive oil or lard to grease pan
salt and pepper to taste
(optional: 1-2 cups grated cheese like white cheddar, swiss or gouda)
In my photo, I had a 1/4 of a cabbage left over in my refrigerator and 3 slices of bacon left from breakfast so I reduced the ingredients and baked it in a small loaf pan.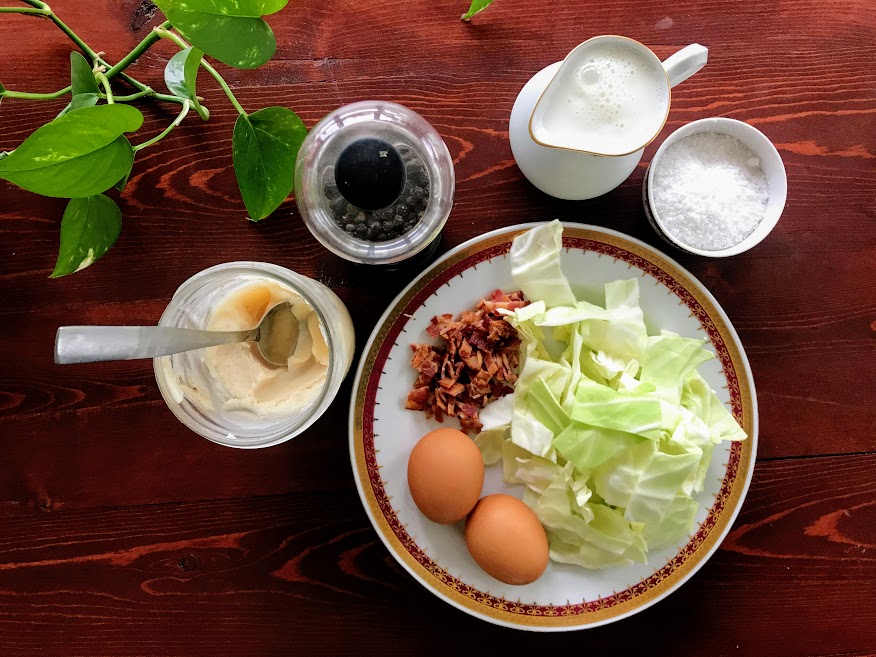 Directions
If using all the ingredients for a 'full batch' then preheat oven to 375 F and grease a large pan and set it aside. Ours is glass and 10" x 15". (Again, the one I used this time is a small loaf pan because I only had 1/4 of the ingredients so I made enough for two.)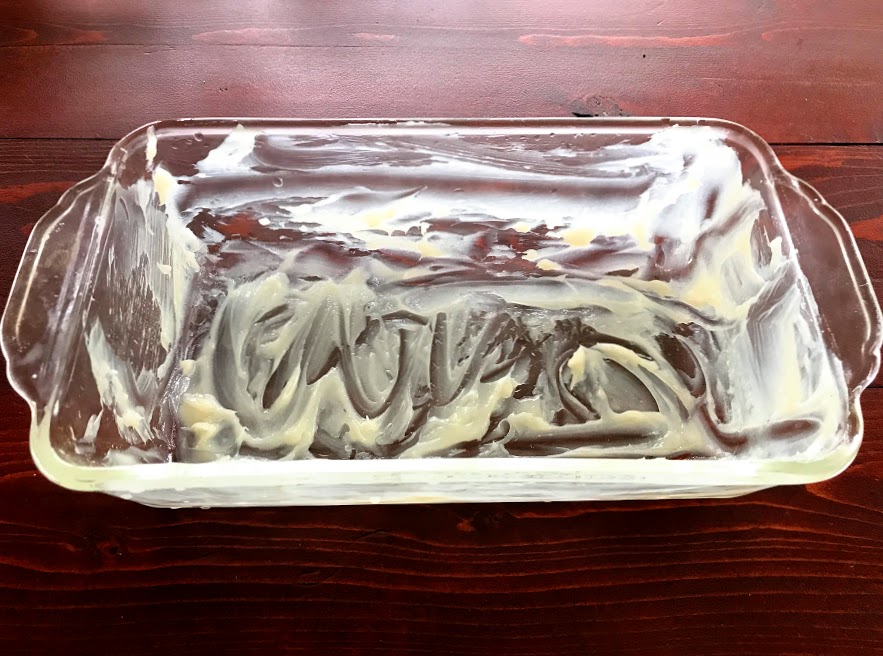 Chop the cabbage in a way that they resemble wide egg noodles. If you mess this up – don't worry. It will taste just as good no matter how you slice it. Then put the cabbage into a pot of water and bring to a boil. Boil it for 12-14 minutes, drain and set aside.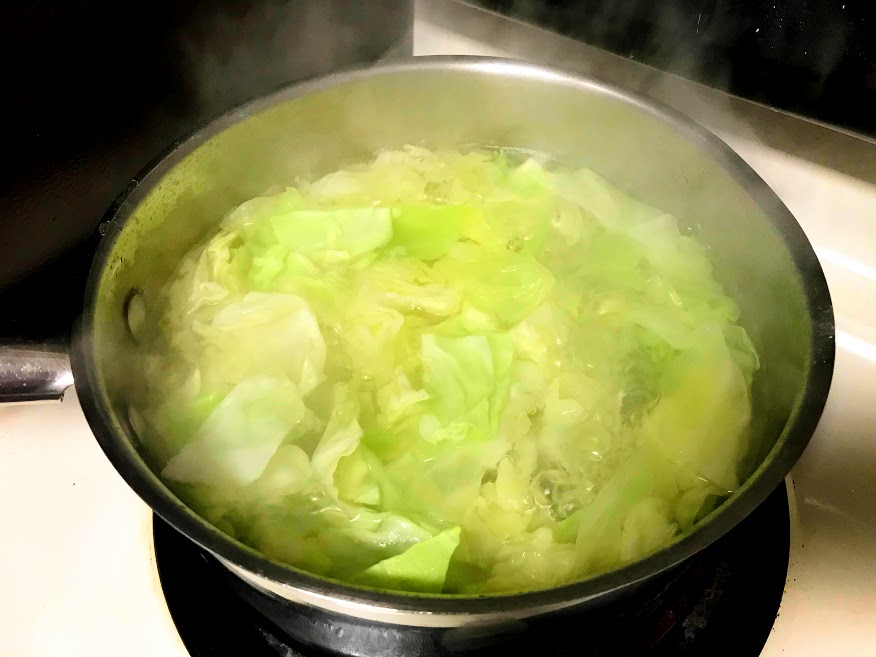 Meanwhile, beat or whisk the egg, milk, salt and pepper in a large bowl.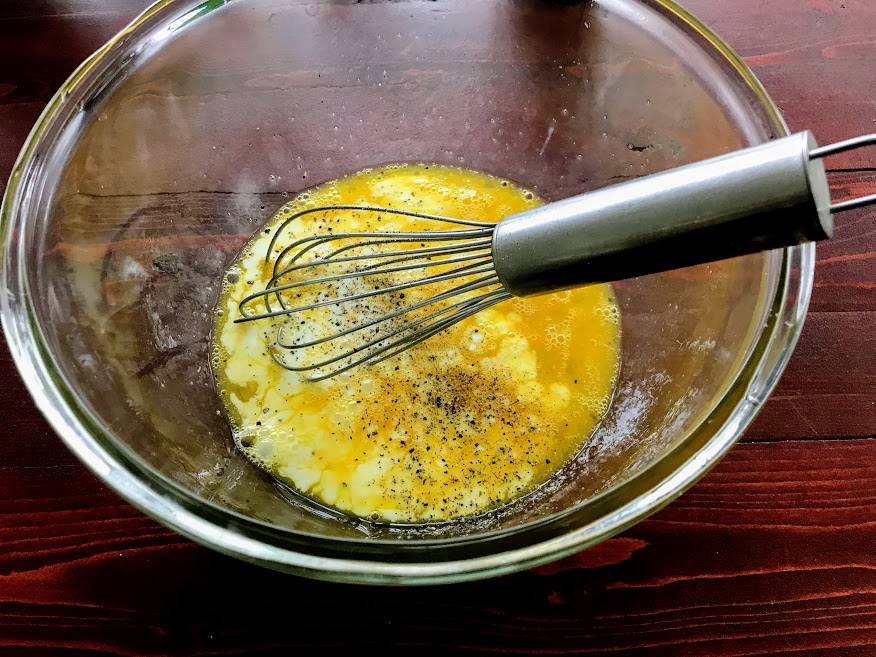 When the cabbage is finished draining, add it to the egg mixture. Also add your bacon or ham at this time.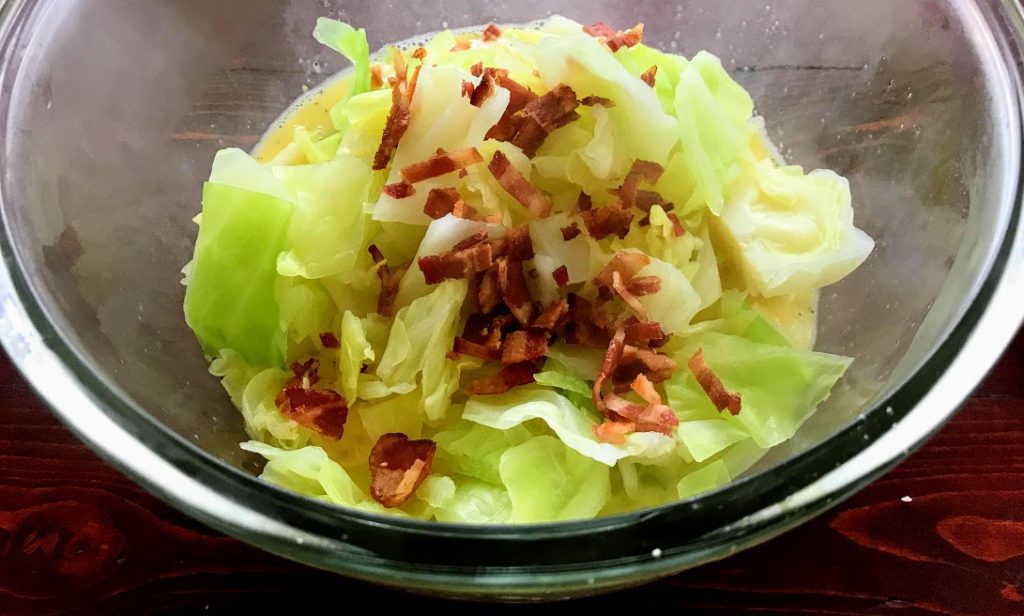 Stir well with a spoon. If using cheese, then you can also add it now.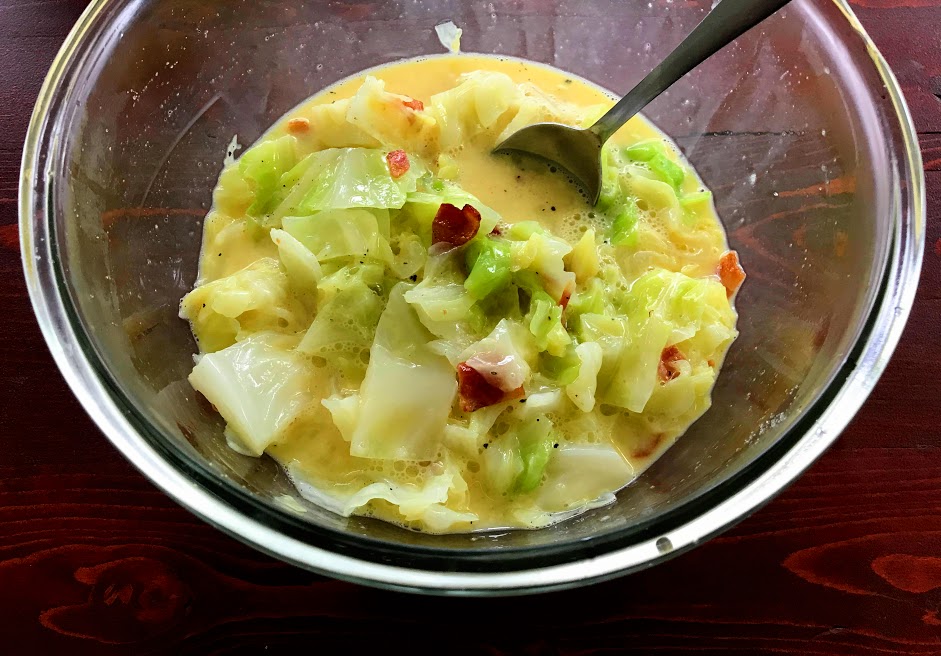 Carefully pour the mixture into your prepared baking dish and place into the oven. Bake for 35-45 minutes, depending on how you like it (ie: moister or crispier.)
When it comes out of the oven, let it sit a few minutes before cutting it.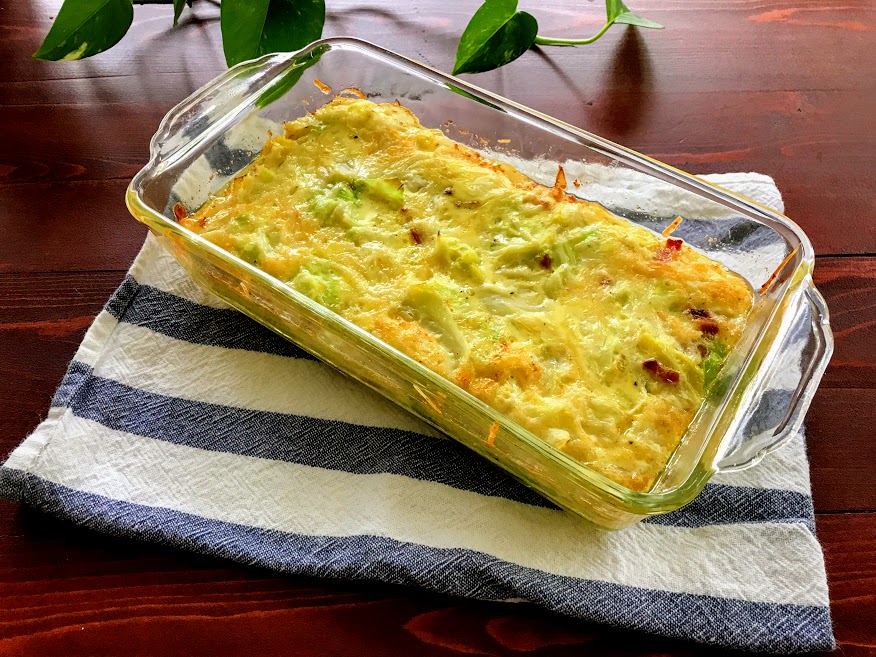 It tastes like Šunkofleky, a hearty comfort food, but without all that pasta.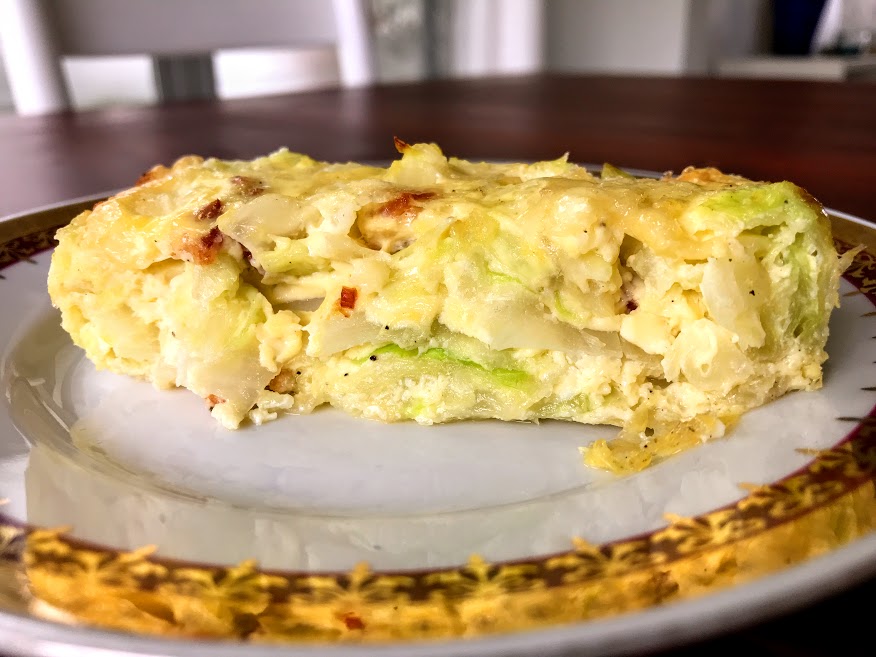 The cabbage worked quite well in place of the noodles.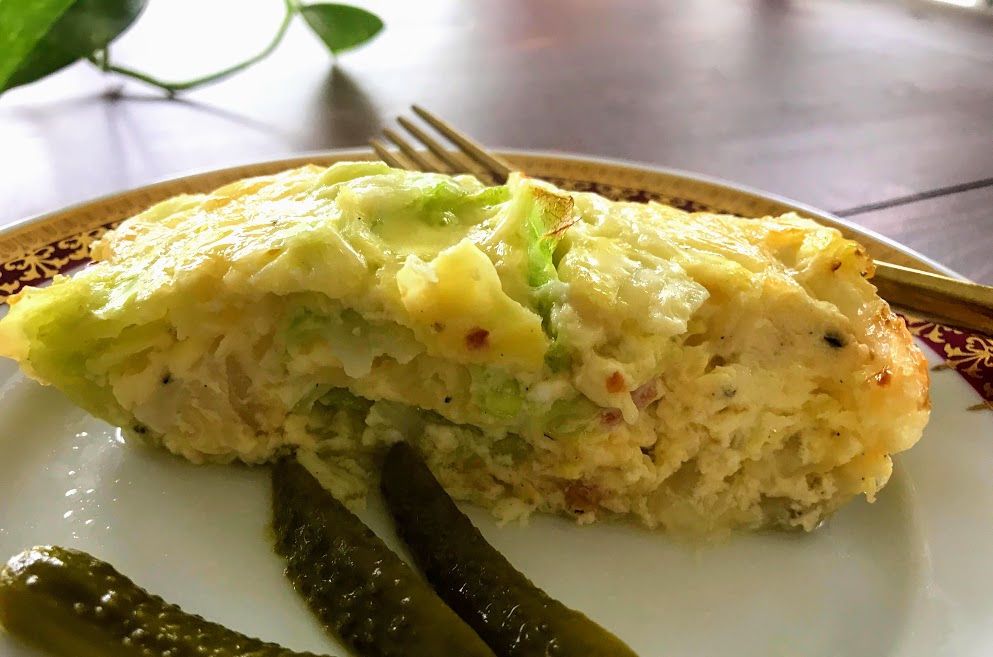 I served it with sliced pickles, just like I do the noodle version.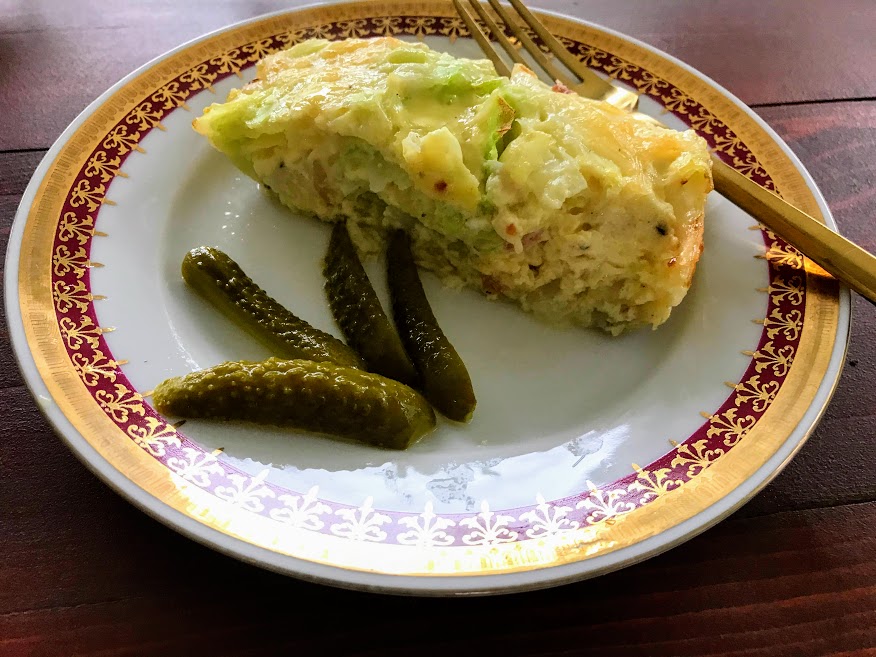 So what are your thoughts on this healthy Czech Keto dish? Think of it as healthy Šunkofleky or Czech keto zelofleky!
I have an idea… Why don'y you first try it and then come back and let me know what you think. I believe it tastes very good, very satisfying and very Czech.
Dobrou Chut!
We know that you could spend hours, days, weeks and months finding some of this information yourselves – but at this website, we curate the best of what we find for you and place it easily and conveniently into one place. Please take a moment today to recognize our efforts and make a donation towards the operational costs of this site – your support keeps the site alive and keeps us searching for the best of our heritage to bring to you.

Remember, we rely solely on your donations to keep the project going.
Thank you in advance!
If you have not already subscribed to get TresBohemes.com delivered to your inbox, please use the form below now so you never miss another post.