Alphonse Mucha was a Czech artist whose contributions to the Art Nouveau movement are incredibly vast, including multiple stunning paintings of ethereal figures circled with delicate flowers and shady leaves. His works are famous around the world and his unique style makes his paintings and posters instantly recognizable.
He is known for his striking paintings of alluring women with sweeping hair and gently draped gowns, surrounded by swirling vines and flowers. But behind his famous posters and paintings lie humble pen or pencil sketches and preparatory etchings. In this post, we will be looking at some of these drawings, as well as a few which never developed into anything more than drawings, but which are no less captivating for it.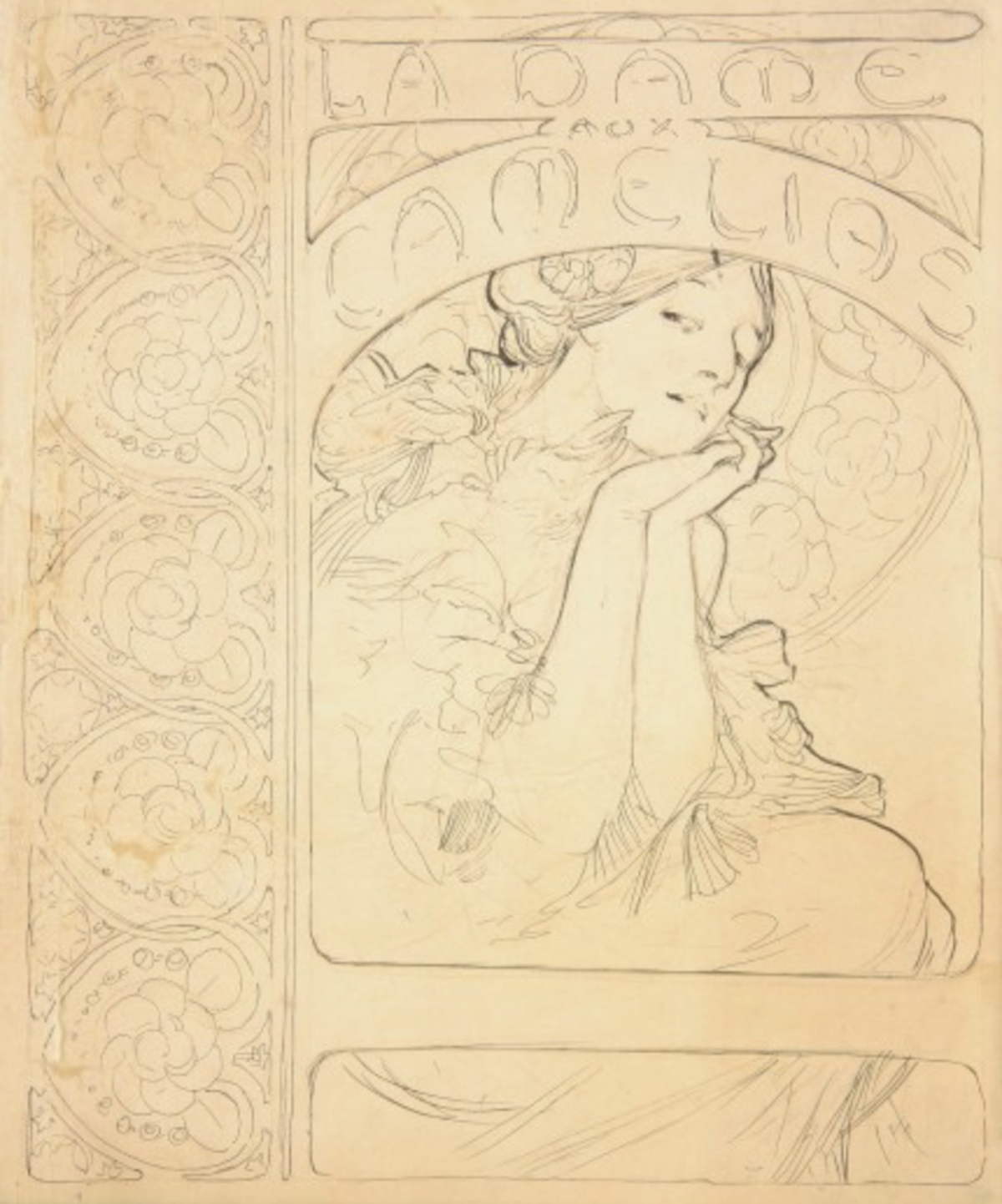 Although his drawings are perhaps his least known works of art, they are just as fascinating as his lyrical and ornate paintings.
Although they are not are colorful or as popular as his paintings, his drawings are both poignant and compelling, showcasing his technical skill and his interesting ideas.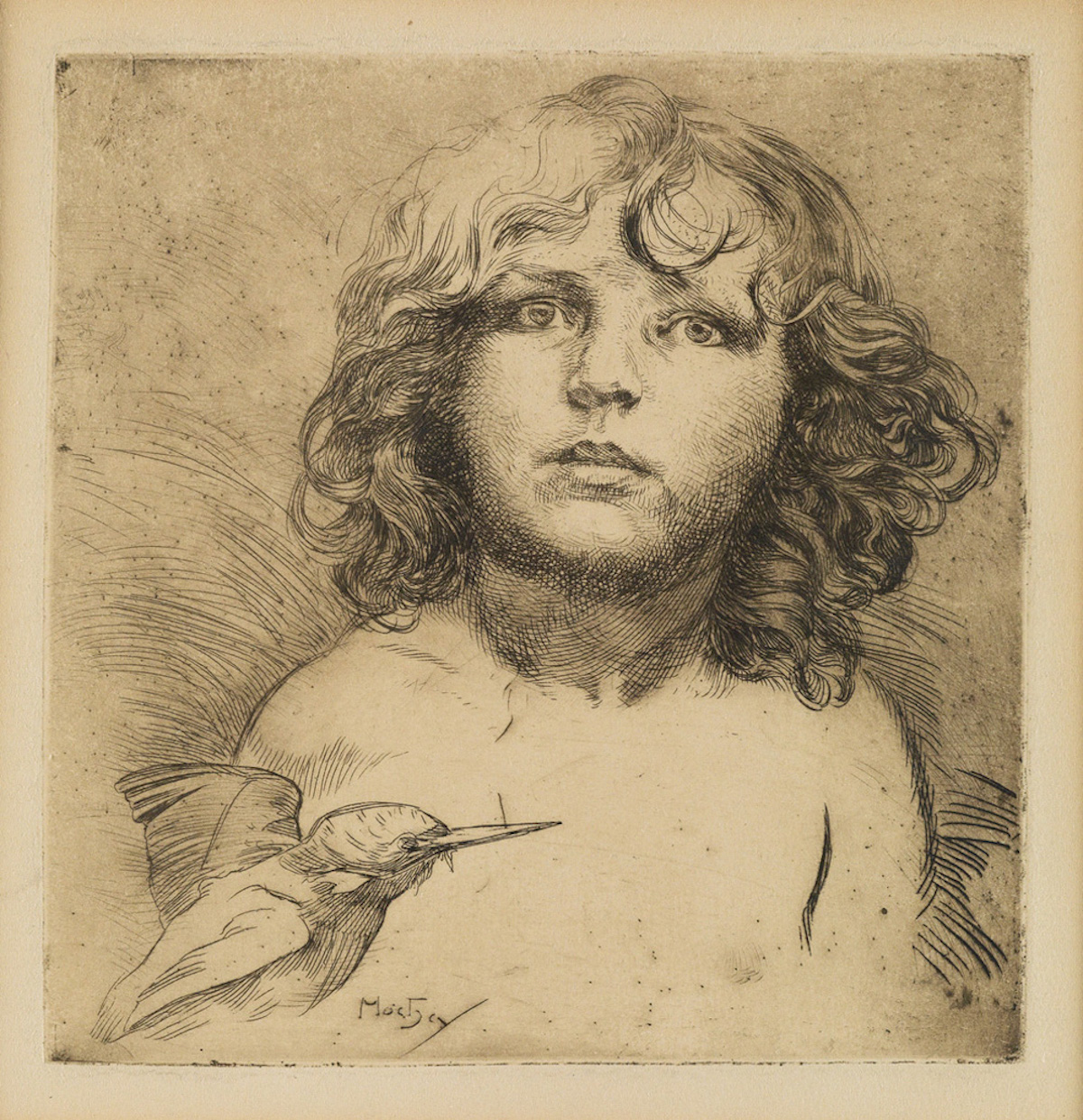 This sketch of Mucha's son, Jiří Mucha, was drawn in the 1920s when Jiří was about five years old. It depicts him looking into the distance, his head crowned with an angelic mass of curls, as a small bird flutters in the corner. According to the Mucha family, Mucha drew this work for himself and his immediate family.
Preparatory Sketches and Studies
Before many of Mucha's paintings became the richly colored works depicting colorful braids of blossoming flowers and barefooted forest spites, they were mere pencil on paper sketches. These preliminary sketches, which show his initial ideas, are interesting because they cast a light on his creative process, his inspiration, and how he came to transform his ideas into something more.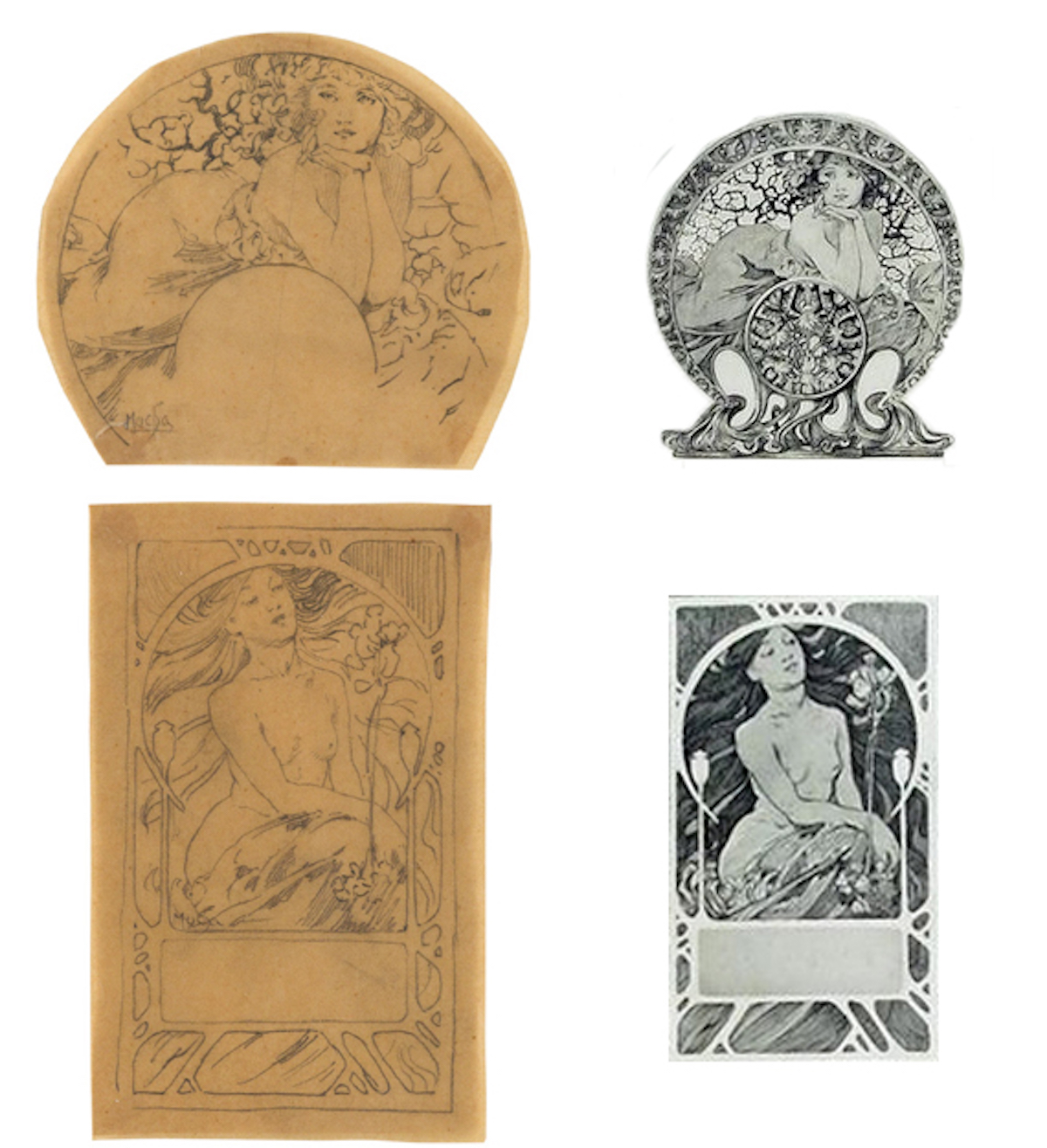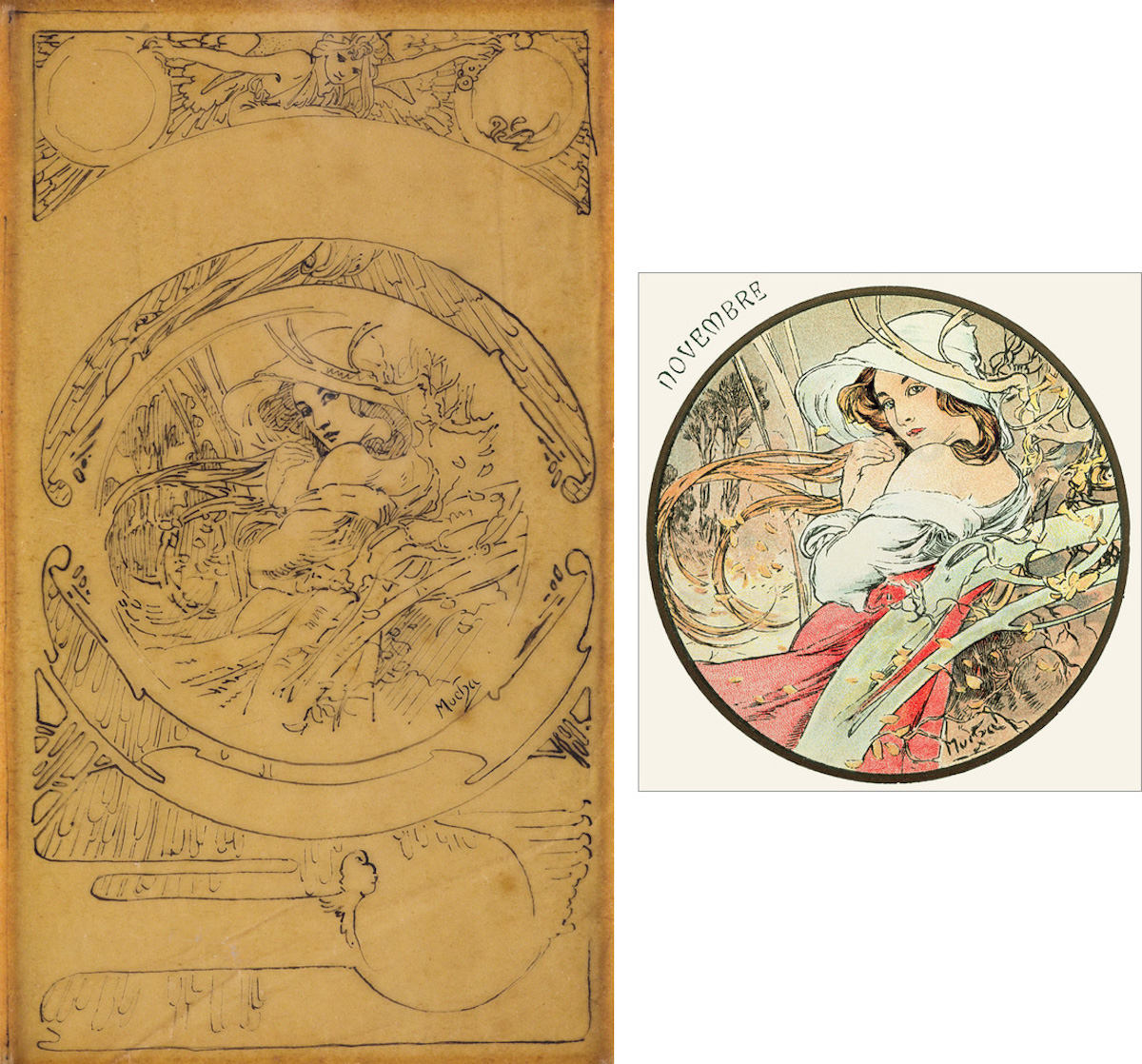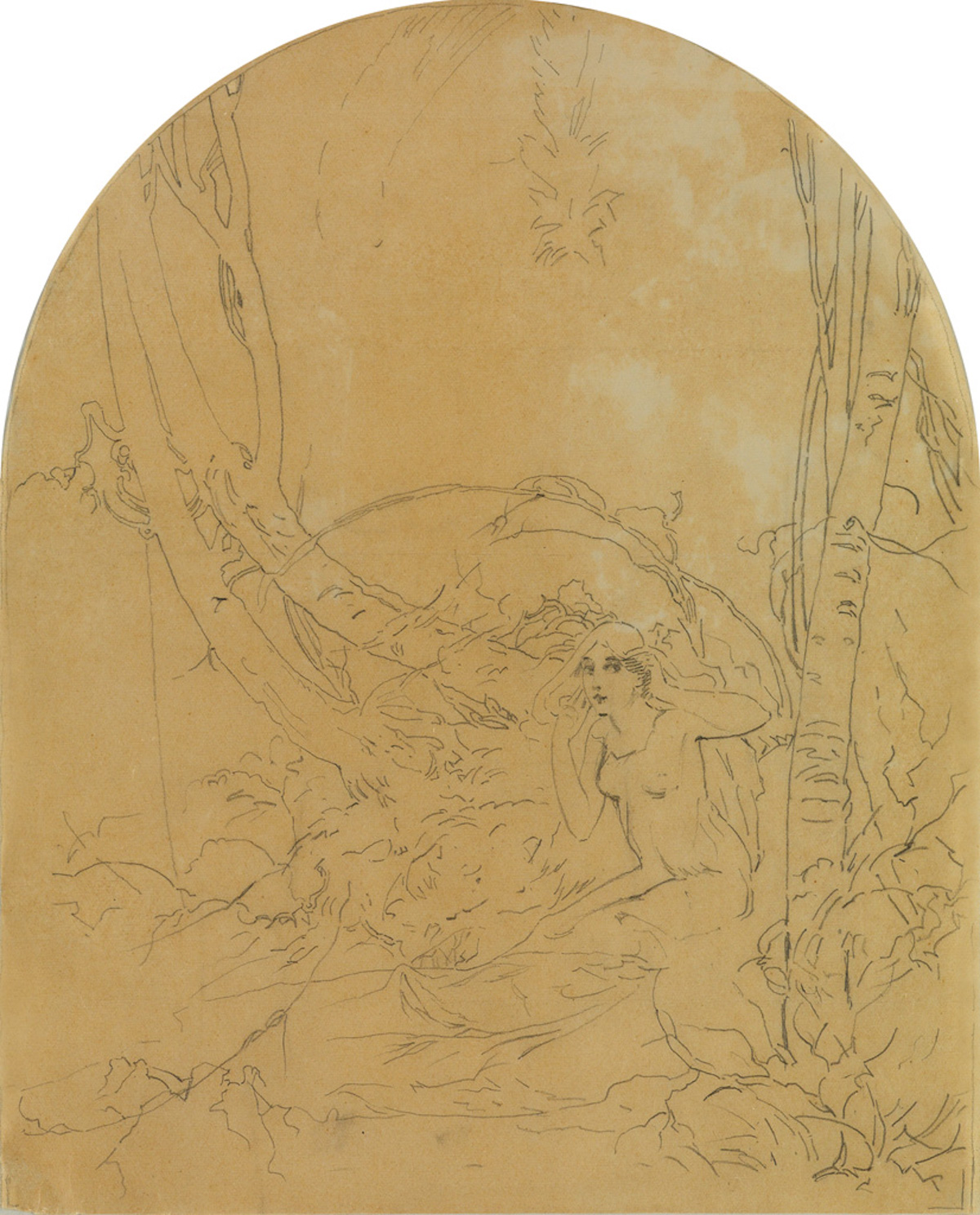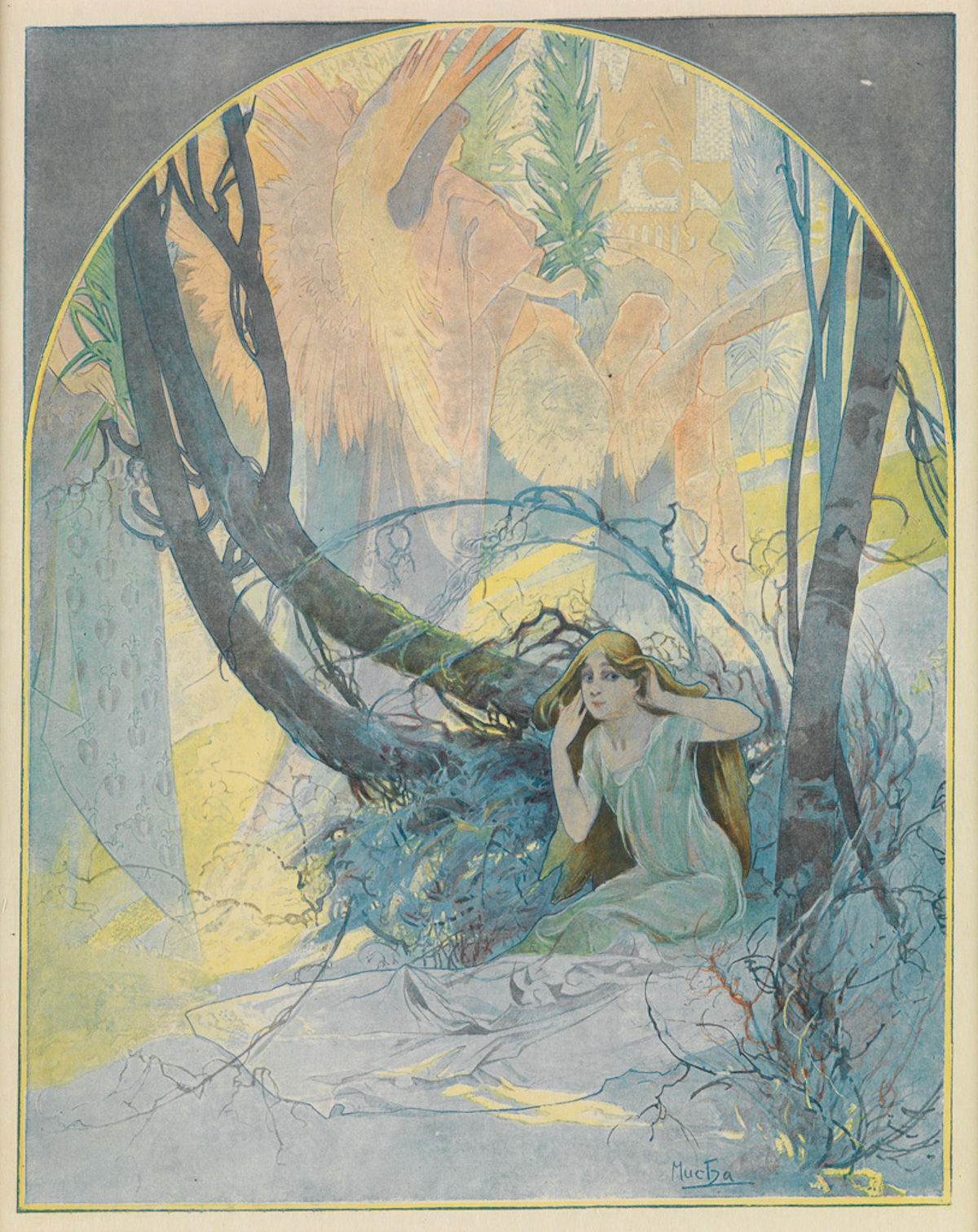 It is fascinating to note how, with the use of color, he added depth, dimension, and atmosphere to what were otherwise plain and simple sketches. With the use of color, he transformed simple drawings into magical worlds, where stars glow like pearls and slender tree trunks twist and curl beside shimmering blue lakes.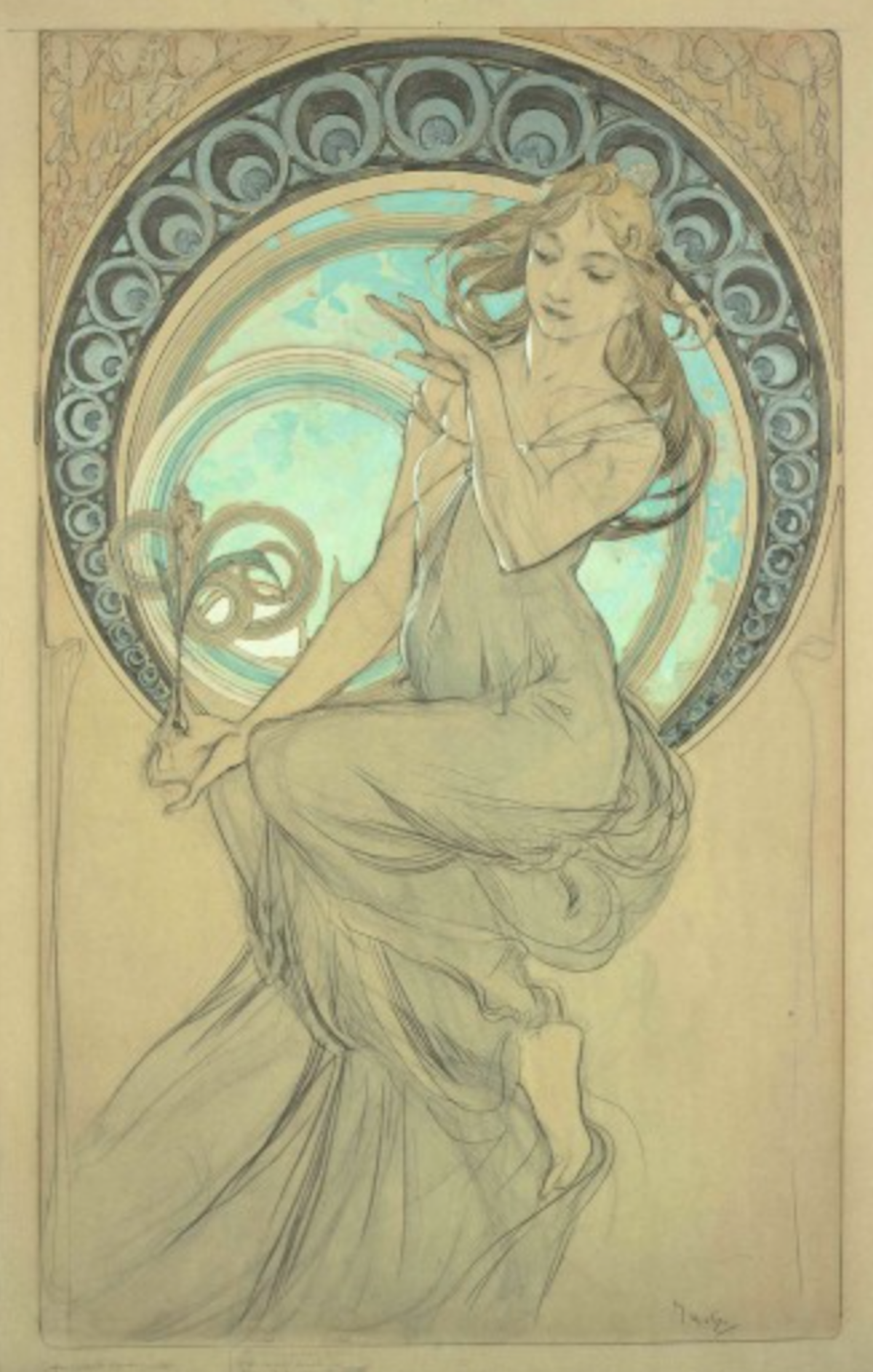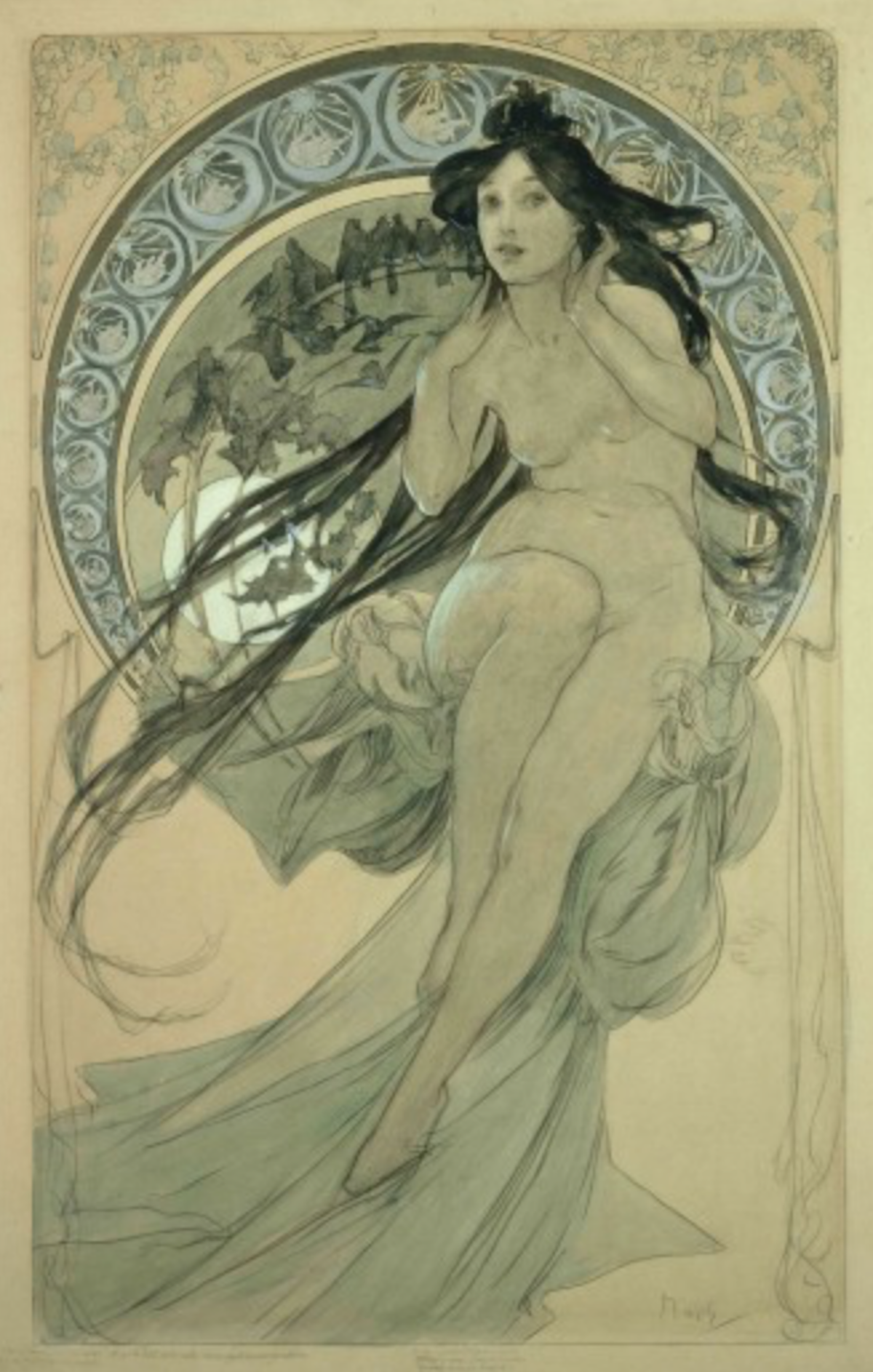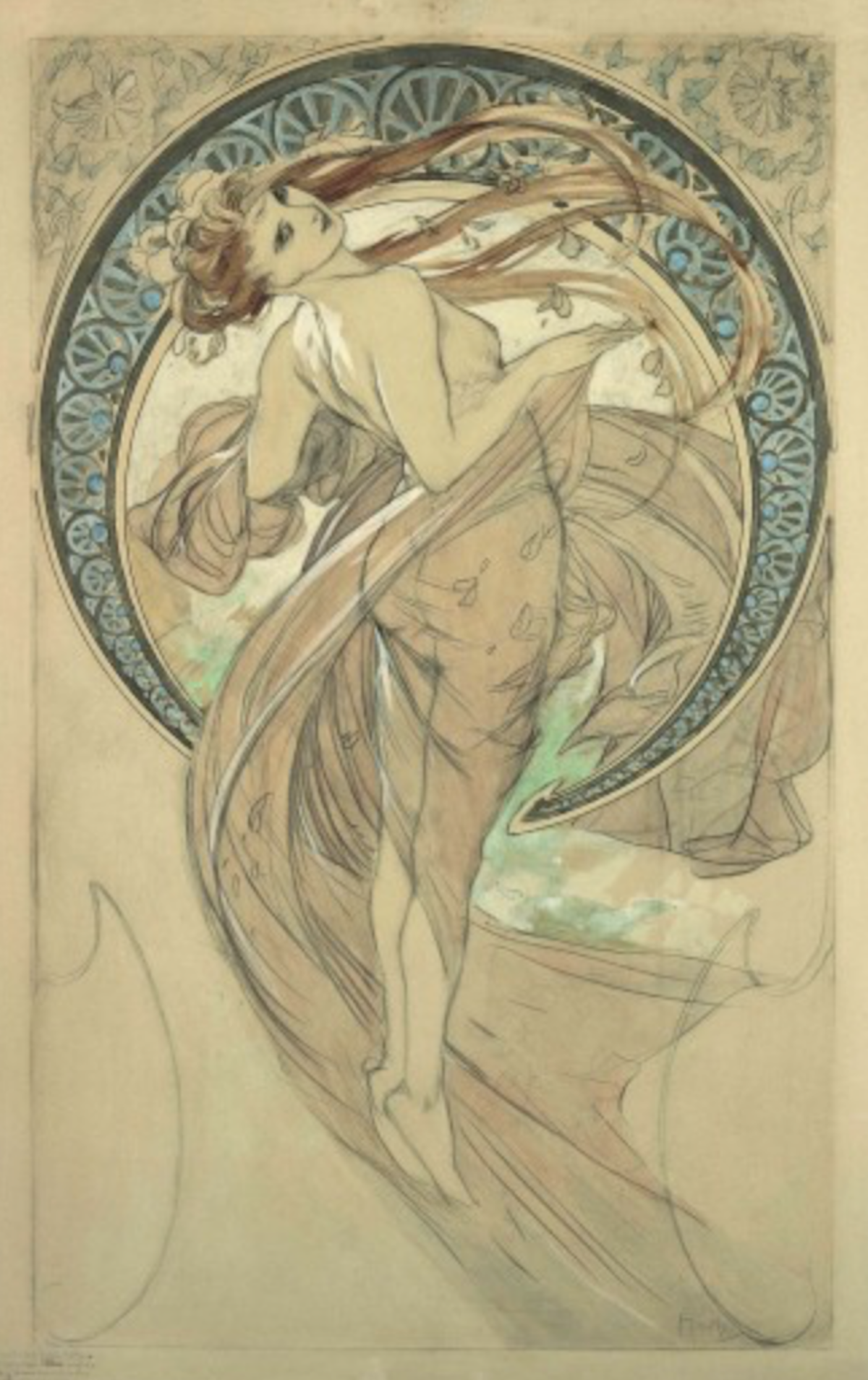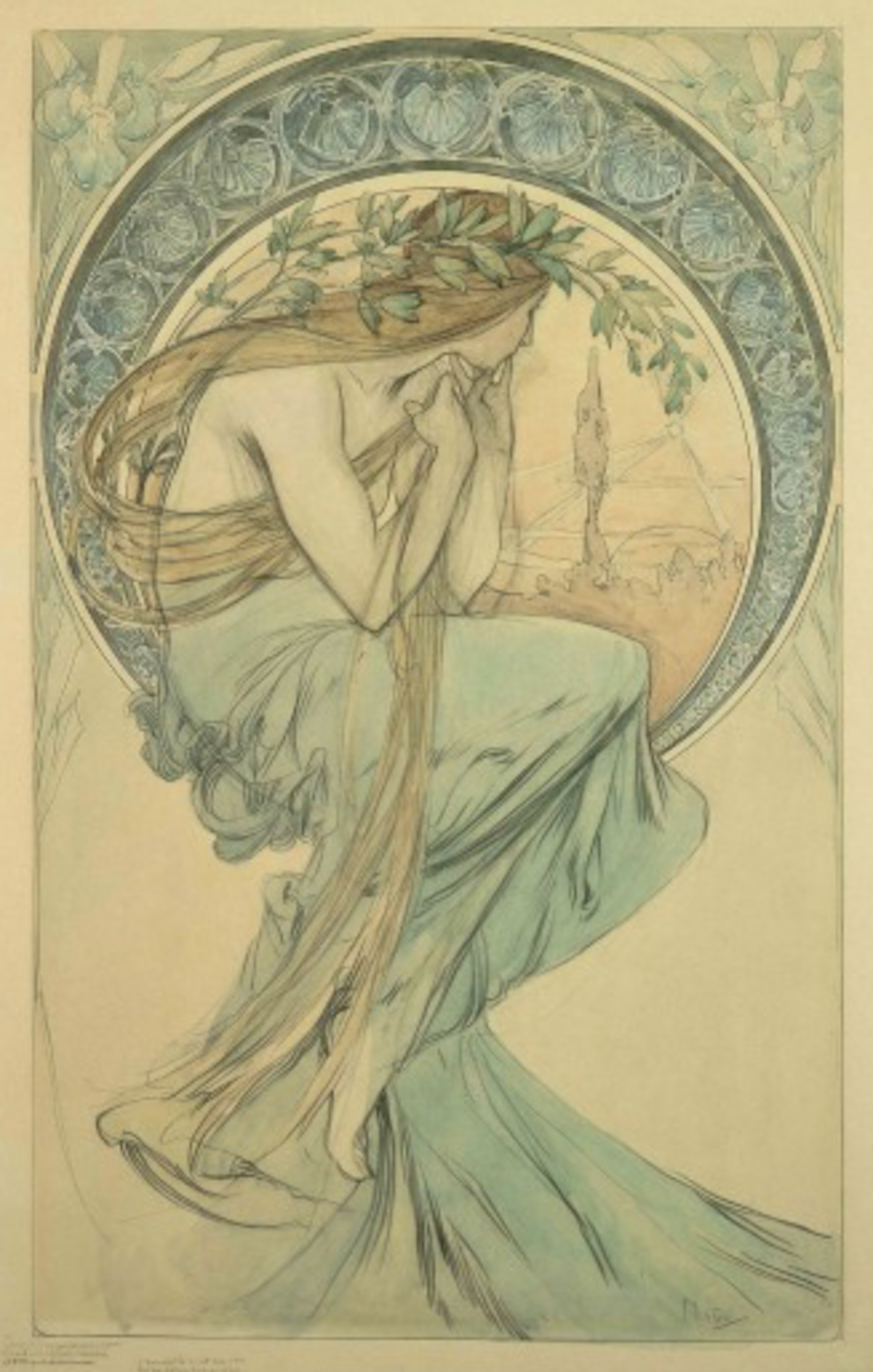 The Le Pater Drawings
The "Le Pater" drawings, each of which represents a few lines from a prayer, are paired with Mucha's own writings, and combine both Catholicism and occultism, both of which Mucha was influenced by. Compared to his preparatory sketches, these are far more intricate and detailed. The contrast between light and shadow in these drawings is rich and adds to the depth and drama of the images.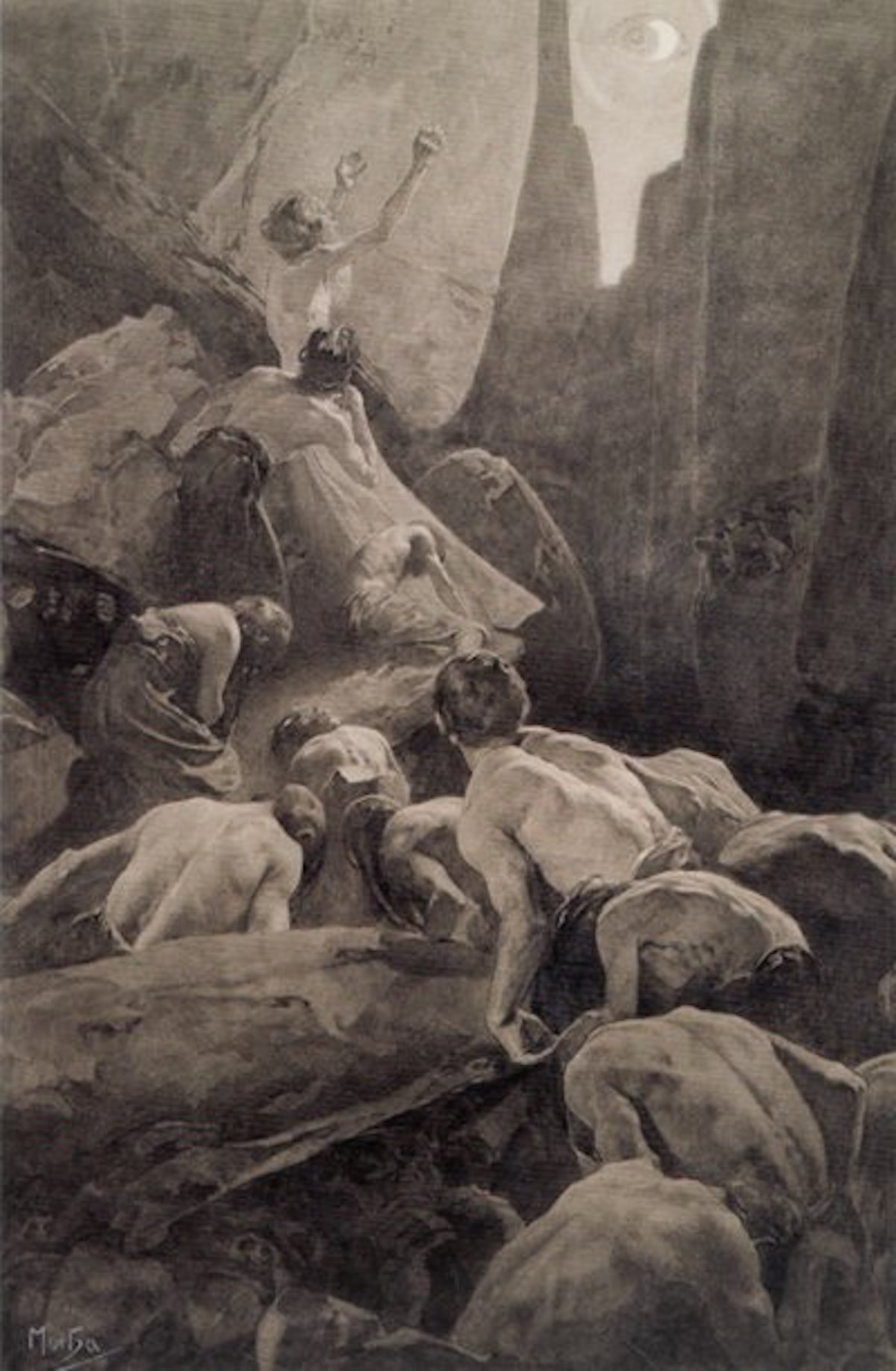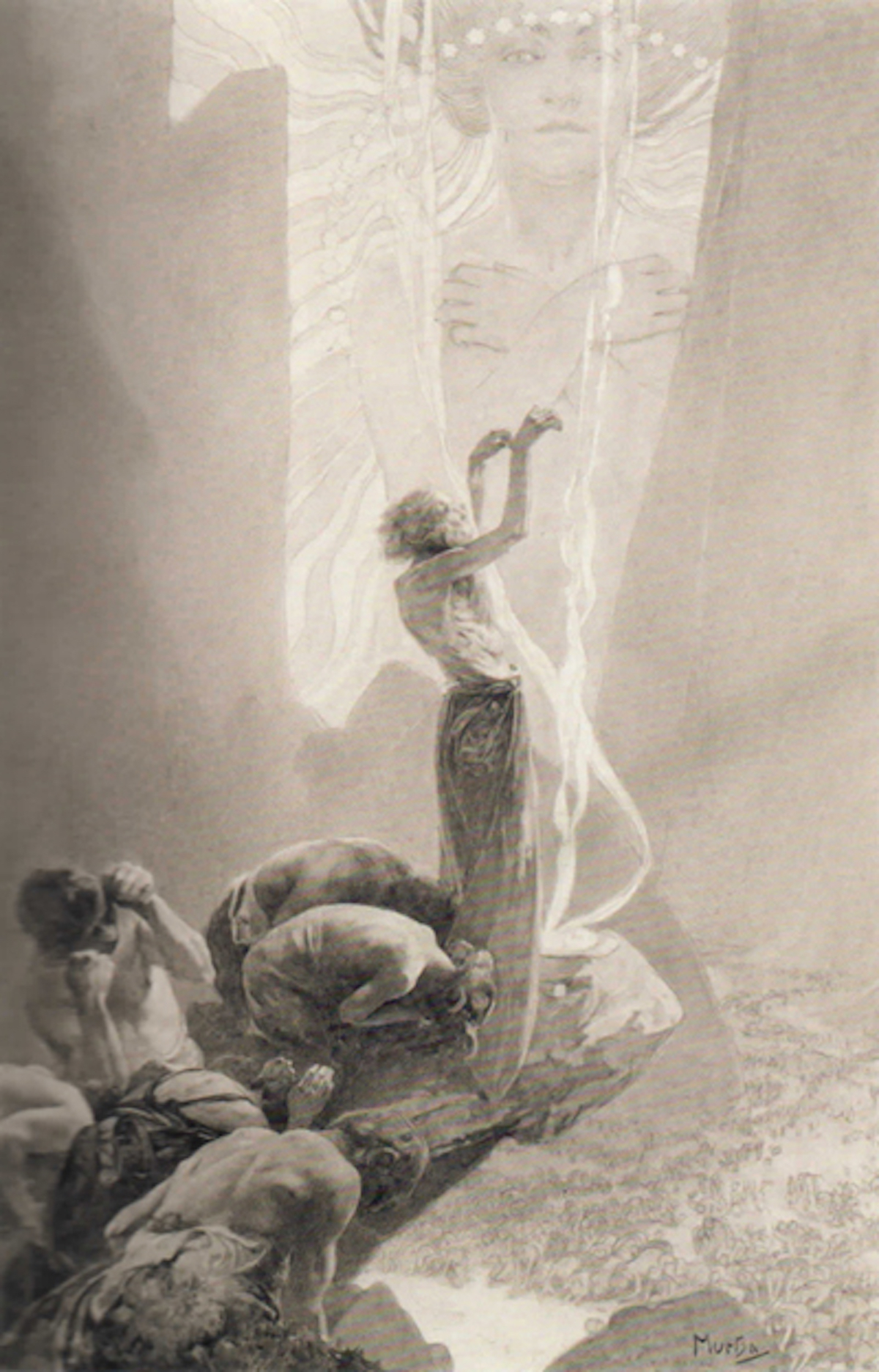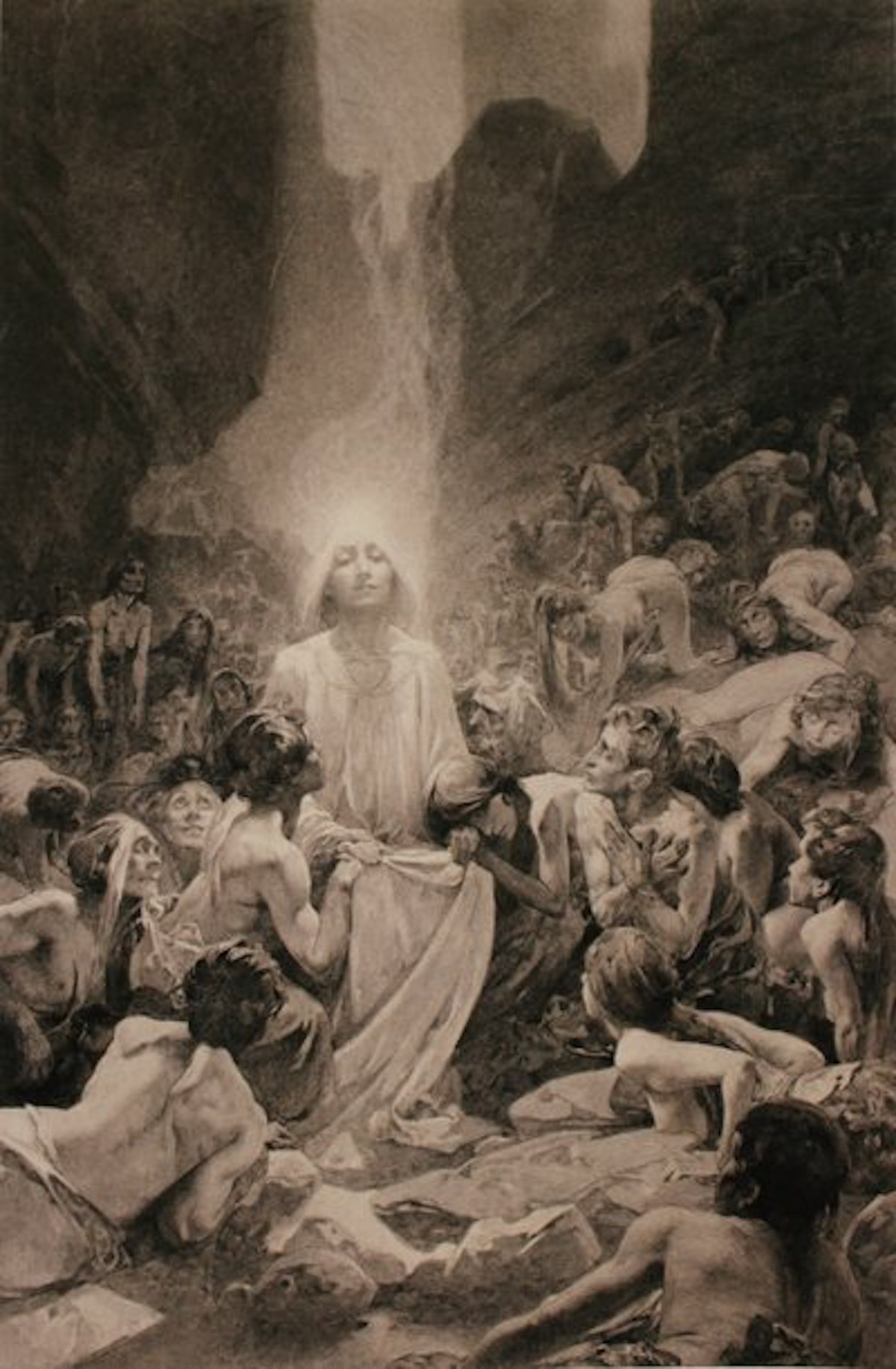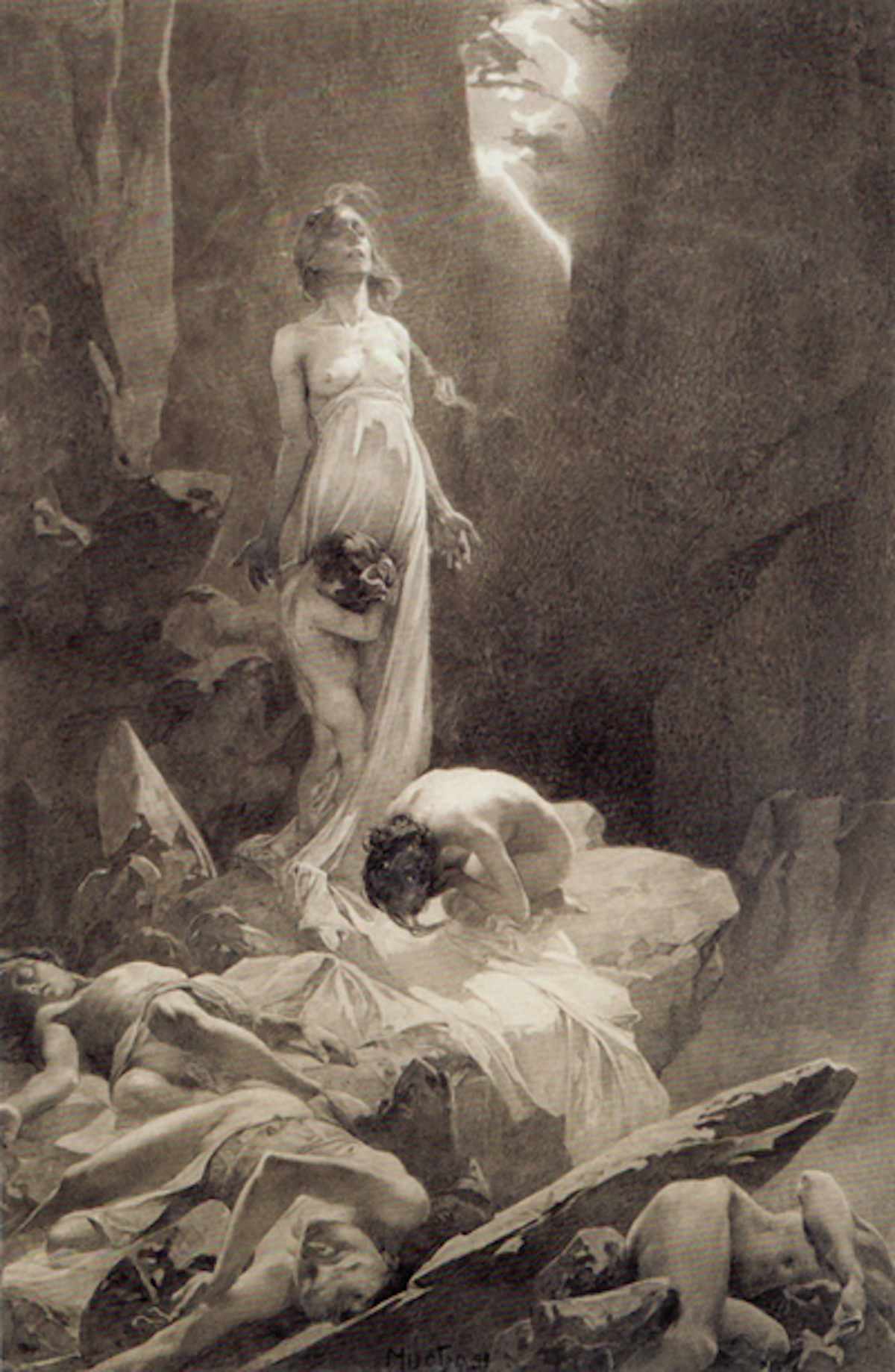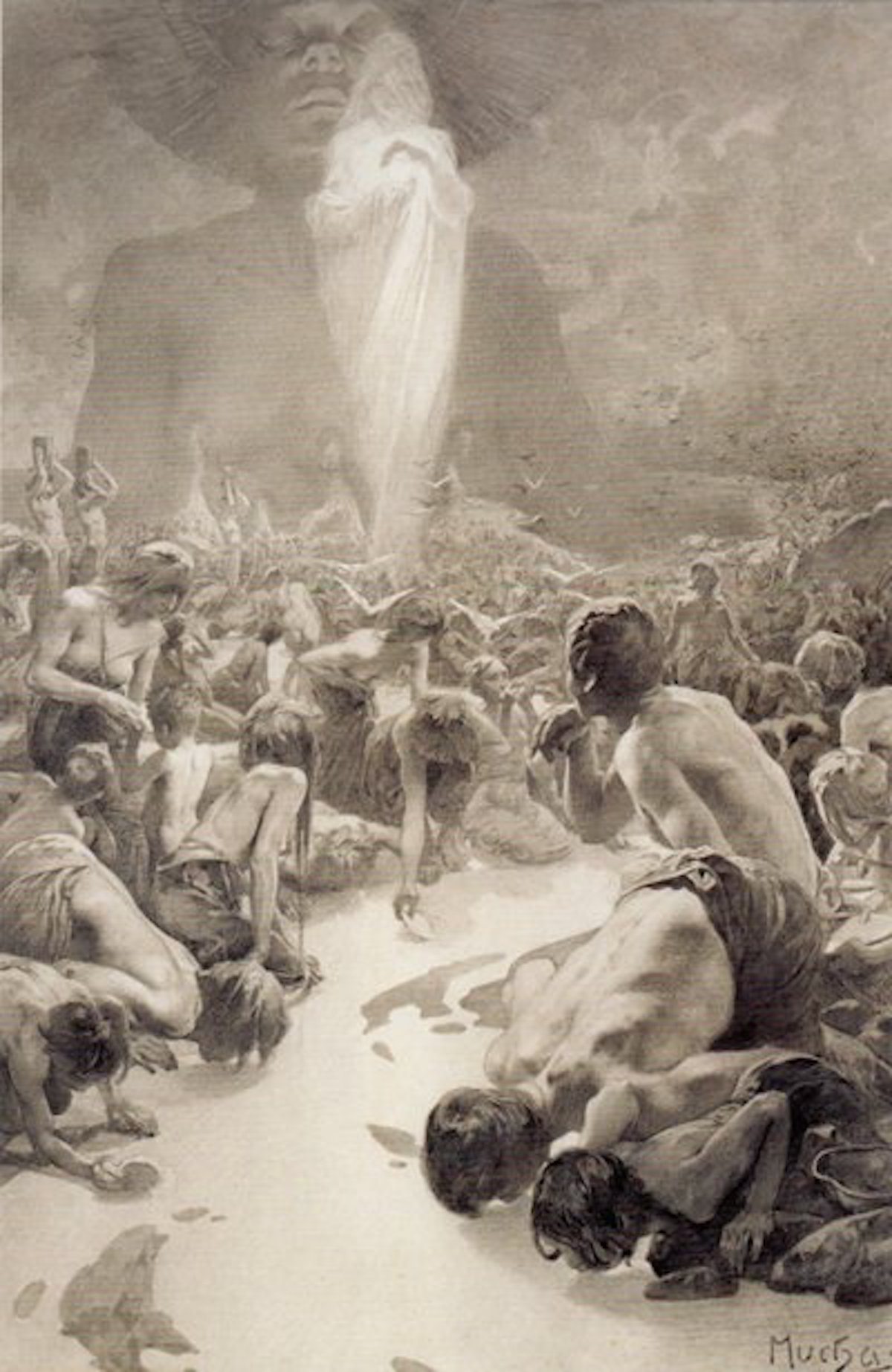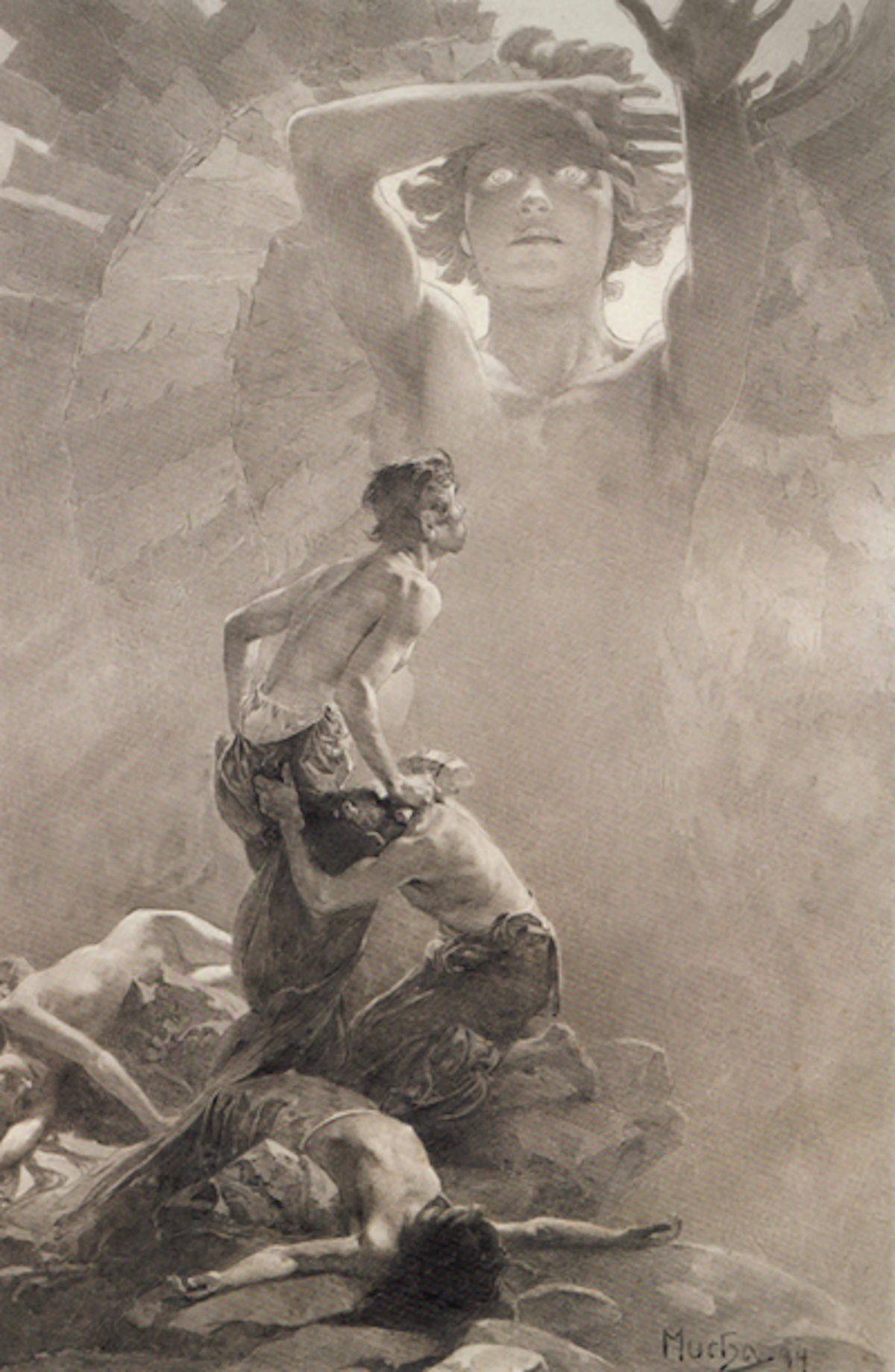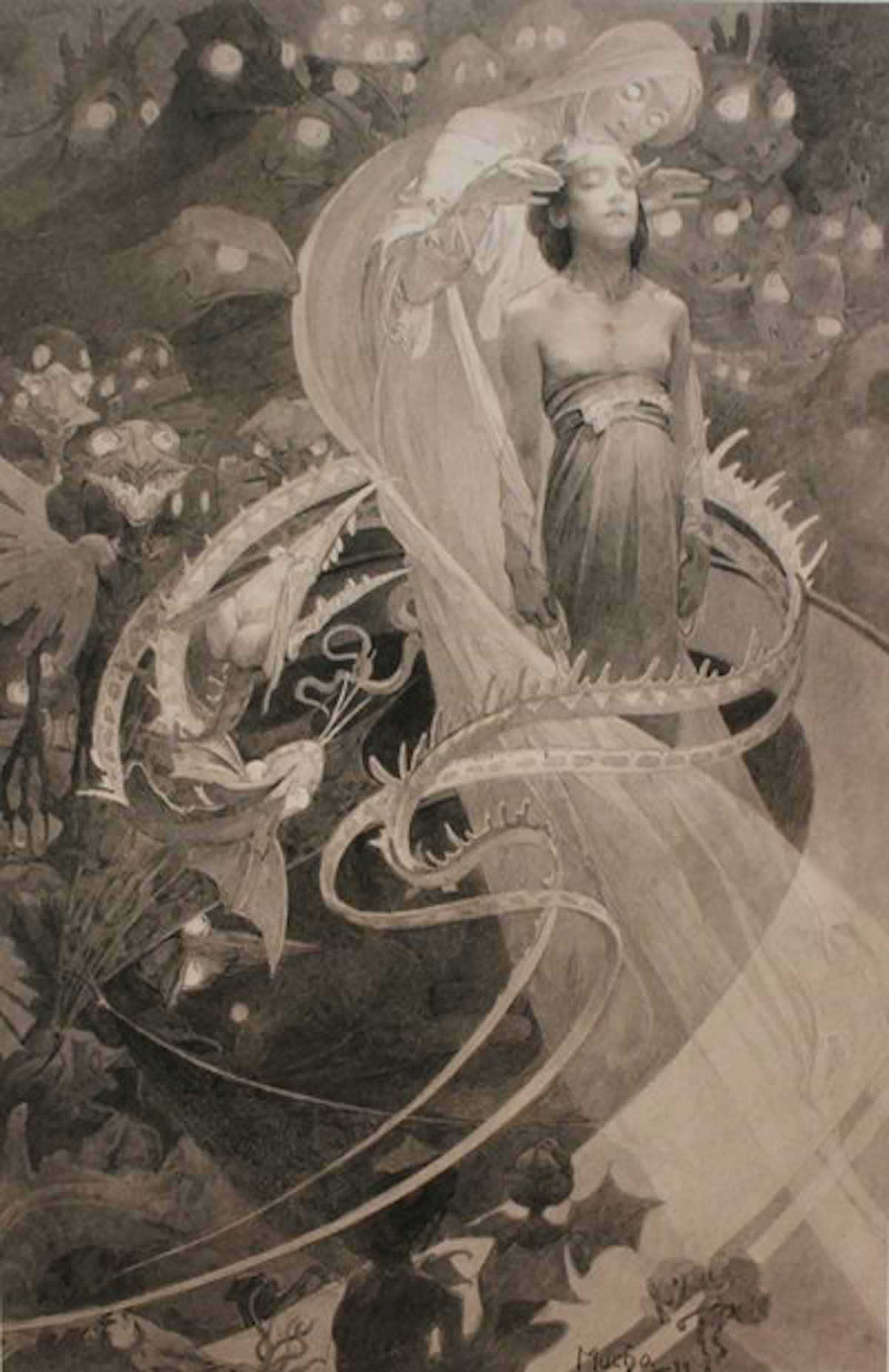 Other Drawings and Sketches
In Prague, there is an entire museum dedicated to the life and work of Alphonse Mucha. For those of you who wish to learn more about the museum be sure to visit our post about it here.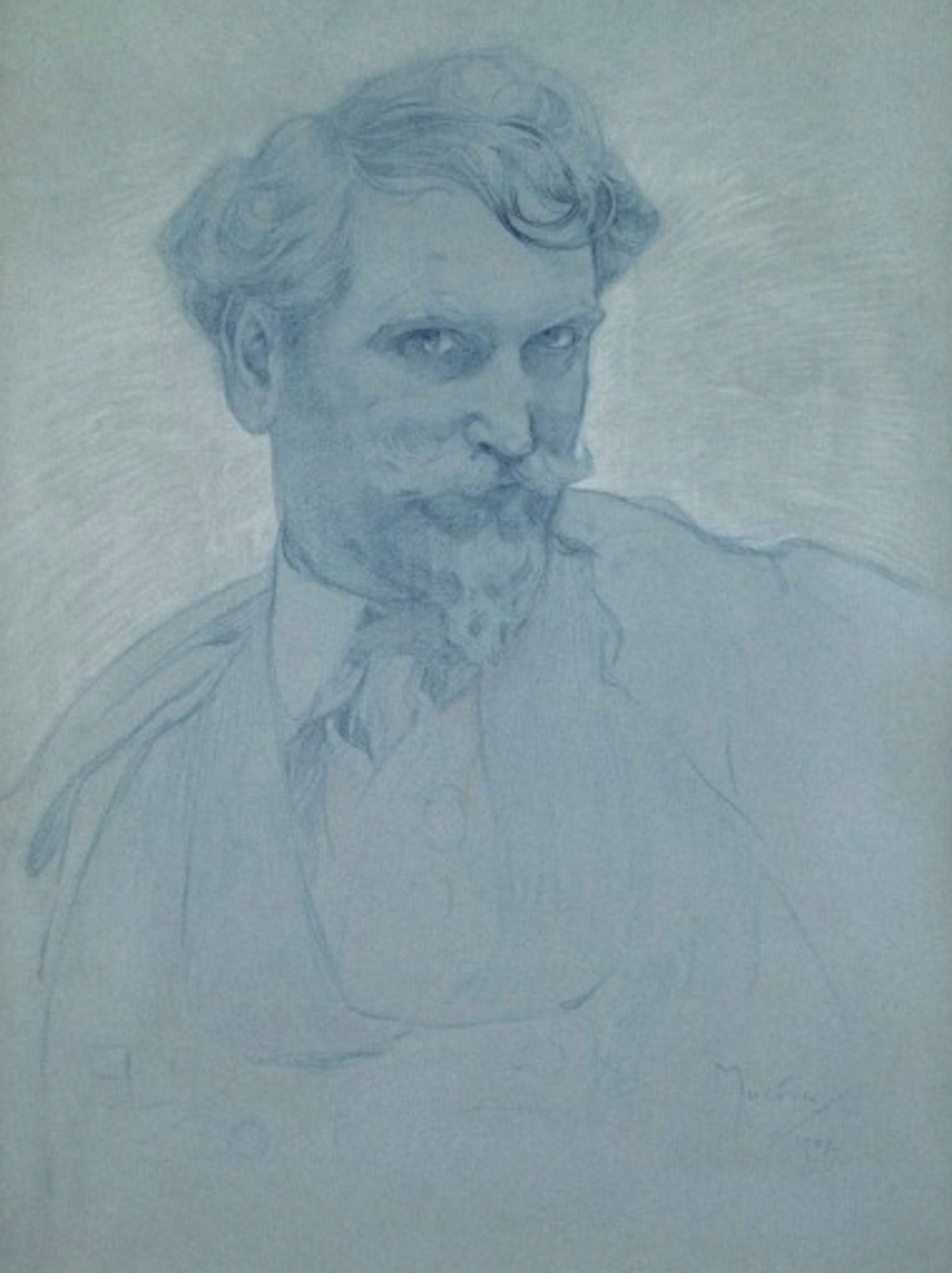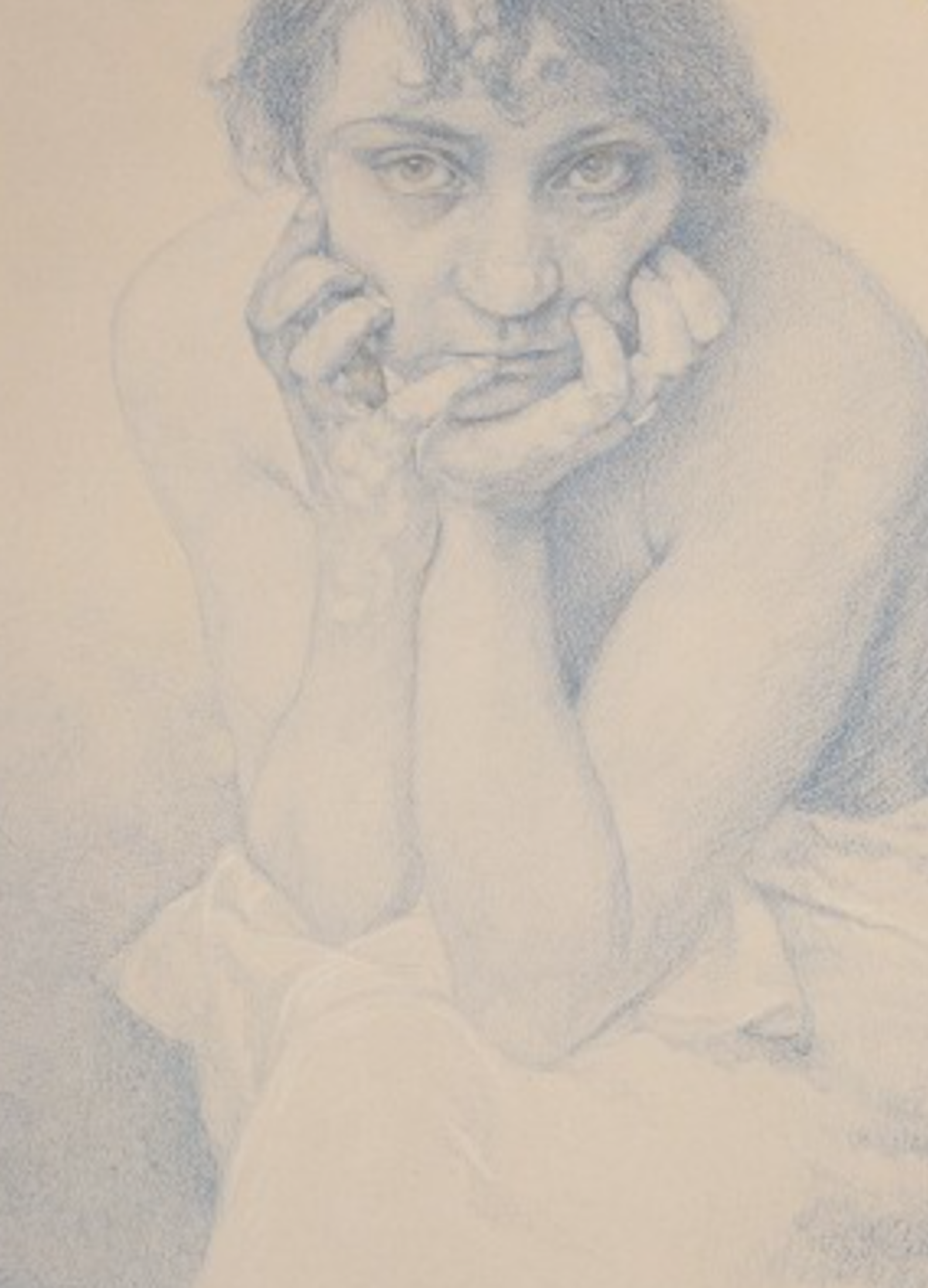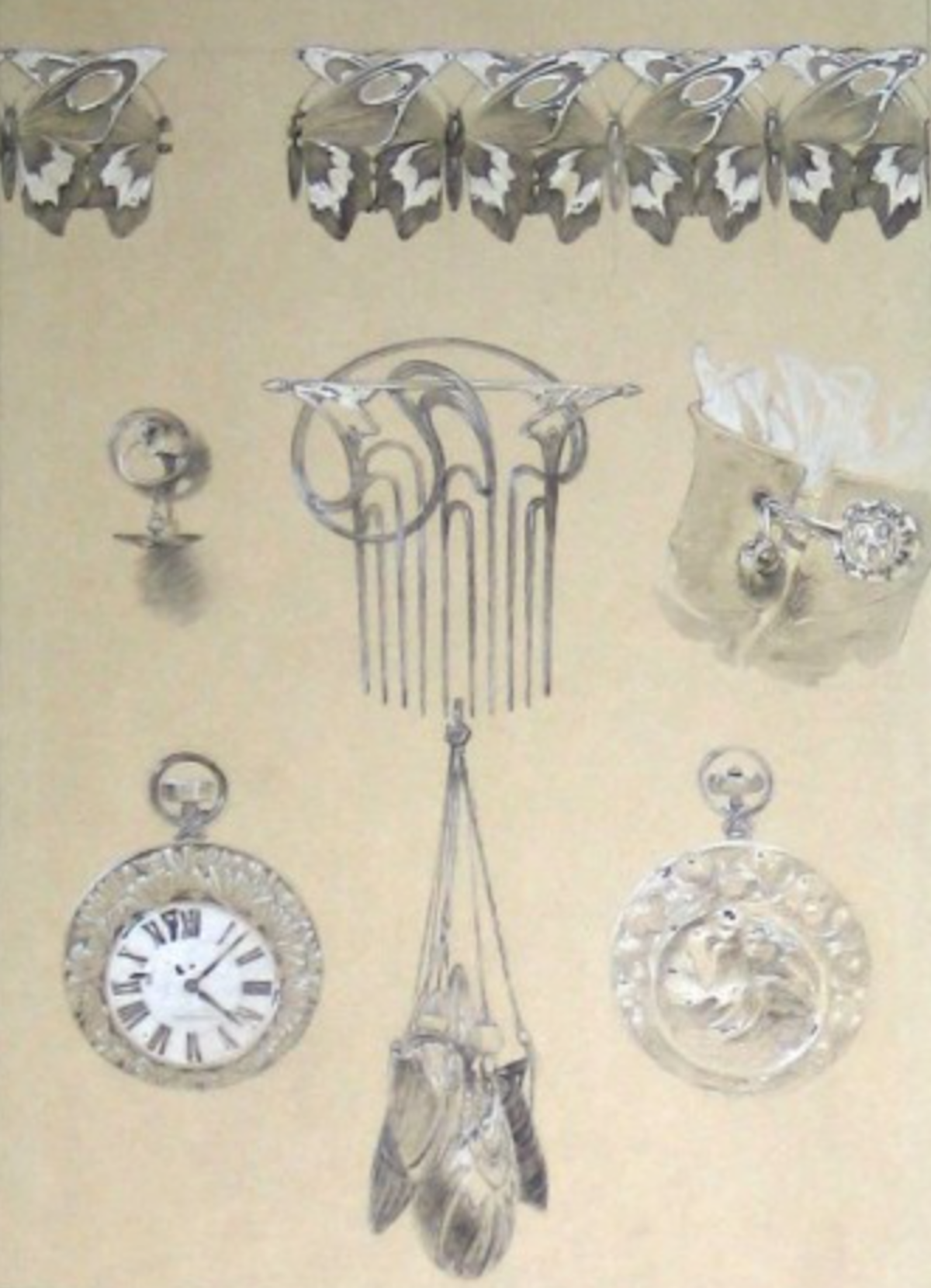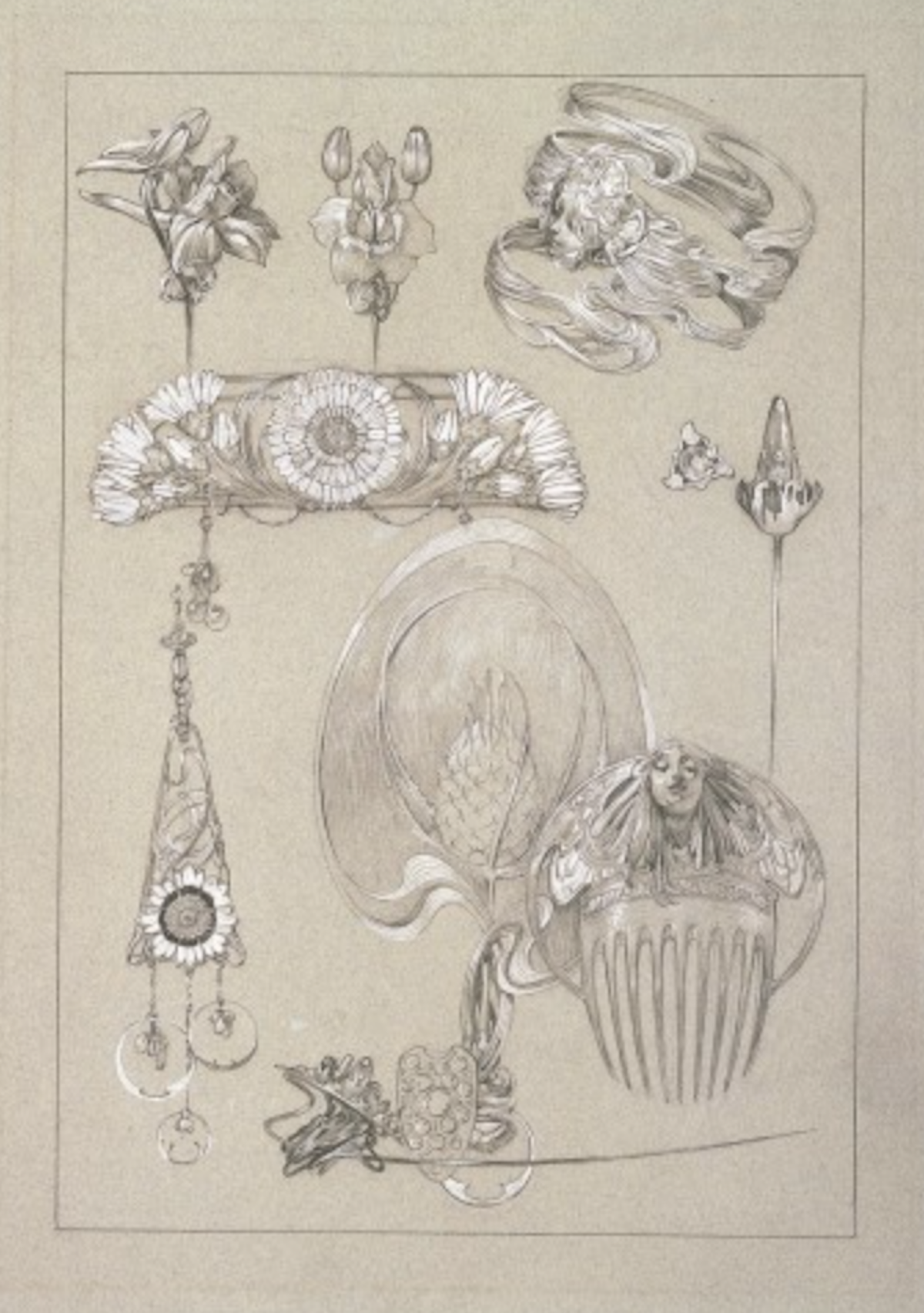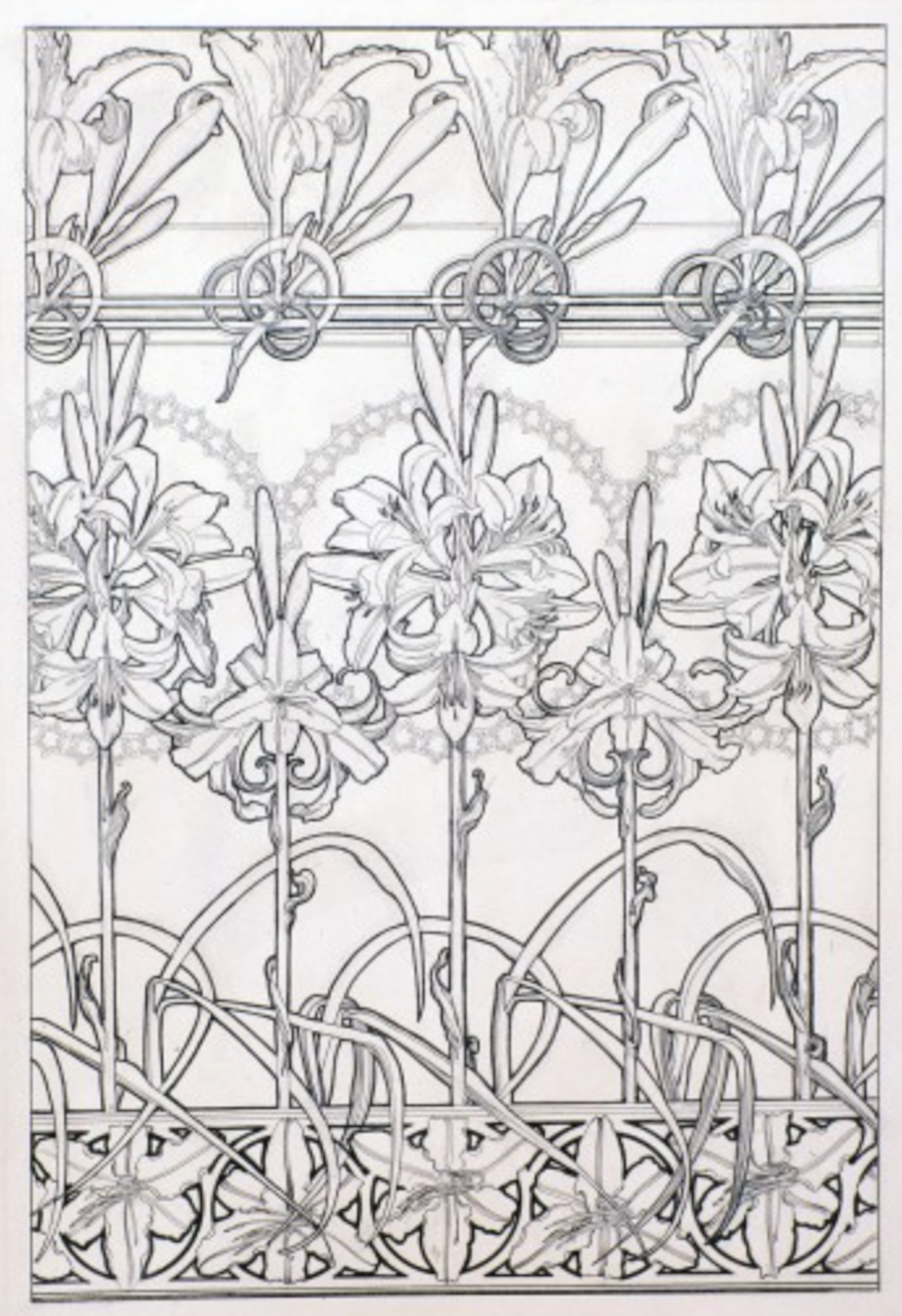 Although he is mainly remembered for his theatrical posters, decorative panels, and illustrations, he also completed an awe-inspiring series of works known as The Slav Epic, which depict the history and culture of the Slavic people. This series, which he painted toward the end of his life, is impressive not only for its monumental size, but for its significant subject matter and its magnificent execution.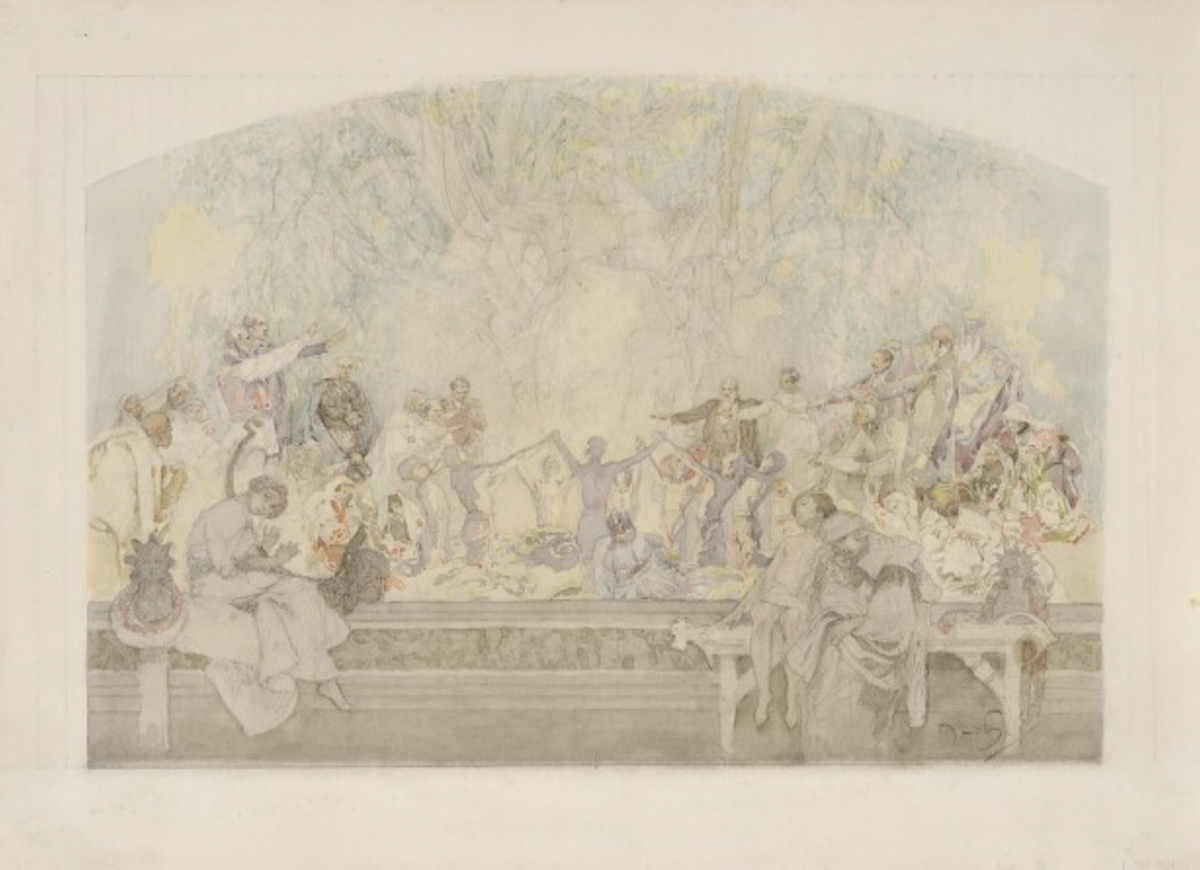 Mucha considered The Slav Epic as his most important work and you do not need to look far to know why. It is an unparalleled representation of Slavic history, captured though the eyes of one of the Czech Republic's most significant artists. If you wish to learn more about The Slave Epic, you may read our post about it here.
We know that you could spend hours, days, weeks and months finding some of this information yourselves – but at this website, we curate the best of what we find for you and place it easily and conveniently into one place. Please take a moment today to recognize our efforts and make a donation towards the operational costs of this site – your support keeps the site alive and keeps us searching for the best of our heritage to bring to you.

Remember, we rely solely on your donations to keep the project going.
Thank you in advance!
If you have not already subscribed to get TresBohemes.com delivered to your inbox, please use the form below now so you never miss another post.