Are you interesting true WWII story about the Czech Resistance and a young woman's role? If so, you will enjoy … And Give My Love to the Swallows, where you will learn about a woman from the past, one whom few remember and the young generation probably does not know at all. Resistance fighter Marie Kudeříková was a figure who did not escape history though. Instead, the Communists manipulated her life and made her a symbol of defiance against evil.
Today we are looking at a Czech film entitled And Give My Love to the Swallows (Czech: …a pozdravuji vlaštovky). It is a 1972 Czech biographical film based on the prison diary from Czech resistance fighter Marie Kuderíková. One which offers the poetic and sensitive story of a girl on the threshold of death who comes to terms with her fate.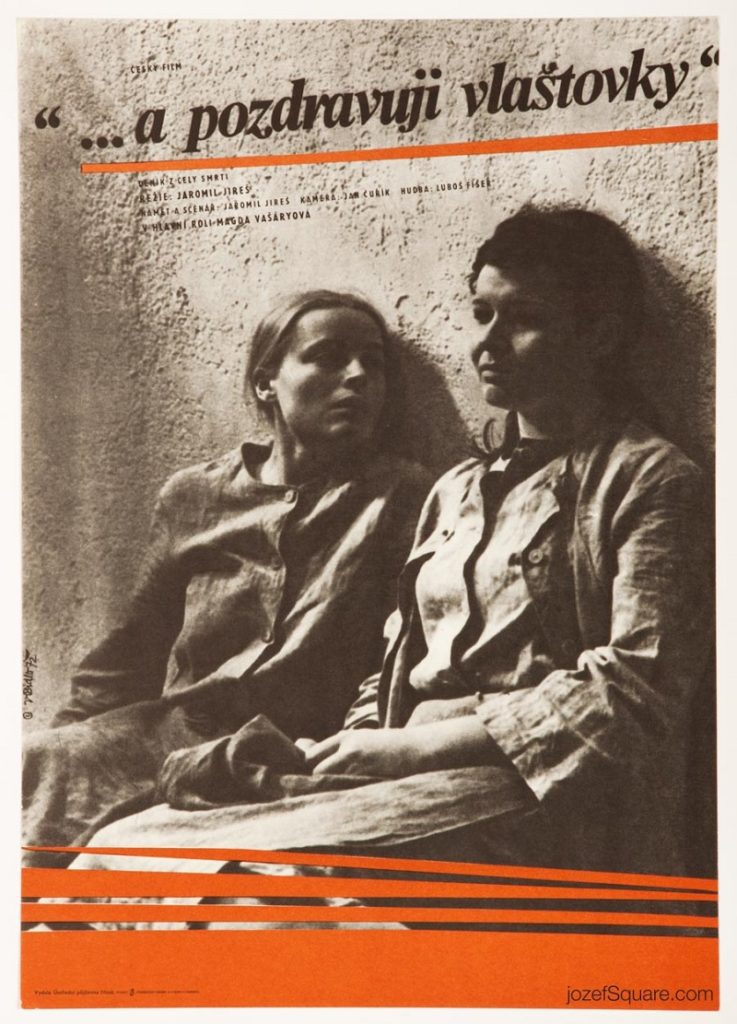 In Soviet propaganda, her story served as a 'guide to the life of a conscious citizen' for years. In fact, she was seen as a martyr. Her story was told to girls in textile factories as an example of how to find a conscious partner or why they should leave one who does not understand the ideas of communism. They also used her martyrdom to influence the country people of Moravia, focusing on her being a conscious girl who prefers the progressive communist side over the Catholic Church.
It's easy to see why this film was made. In the 1970s, when the discredited Communist Party was looking for new content, Maruška Kudeříková and her story came to hand. Her fate was supposed to convince the citizens of Czechoslovakia that only the Communists have the right to government, because their way is proven in the war resistance. In an impressive film version with the title … And Give My Love to the Swallows (Czech: …a pozdravuji vlaštovky), Marie Kudeříková was depicted as a modern, fragile and believable warrior.
Maruška the Moravian
Marie Kudeříková (also known as Maruška Kudeříková) was born on March 24, 1921 in Vnorovy, Czechoslovakia. She was executed on March 26, 1943 in Breslau, Lower Silesia (today a part of Poland).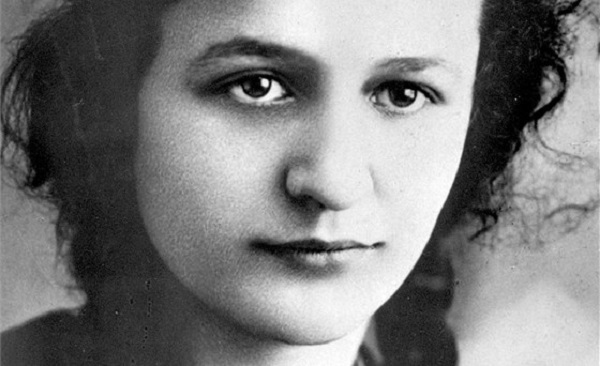 Kudeříková was born to a Catholic family in Vnorovy, Moravian Slovakia. Her father, Josef Kudeřík, was a member of the Czechoslovak Legions in Russia. During the difficult period of the German occupation of Czechoslovakia, he actively participated in anti-German activities in south-eastern Moravia. At that time, his oldest daughter Maruška began attending gymnasium in Strážnice. There she befriended Julius Kramarič, a young supporter of communist ideas who came to the school from the Slovakia. During her studies Maruška was introduced to the ideas of communism by him and we learned later, he also became her first love.
Maruška was thus, a student active in the Czech resistance to Nazi occupation during World War II. Under his influence, she also found an interest in Marxist ideas, which caused a conflict in her religious family. She later commented: "Julek (meant Julius) laid the theoretical foundation of my whole future work." But as soon as their illegal activity became more serious, he tried to prevent it from continuing (as did her family).
They both graduated in 1940, at the time when Germans decided to close Czech universities. Kudeříková went to study in a language school in Brno and Kramarič left Vnorovy. The pair broke up shortly before that, which Kudeříková later mentioned with pain in her letters from prison.
They moved the language school from Brno to Veverská Bítýška, and Kudeříková joined the Youth Union, an organization closely connected to the banned Central Committee of the Communist Party. She helped to organize the production of banned publications and posters. She once even attempted to burn down a local factory warehouse. Later she focused her activities on carrying out sabotage with a group of young people from surrounding towns and villages. In mid-1941, during a wave of arrests, she found a shelter in the village of Lažánky. In autumn of the same year she left for Brno, where she continued her activities in the Youth Union.
Kudeříková was arrested by the Gestapo on December 5, 1941 in Brno. The interrogations took place in Brno and Prague and the trial was held on November 16, 1942 in Wrocław (then Breslau). Despite the cruel interrogatory Maruška did not betray anybody.
Death by Beheading
Maruška was sentenced to death by beheading. Both of her parents attended the trial. After receiving her death sentence, they gave her ninety-nine days of grace of life. This was granted to prisoners by the Nazis, a period during which they put the prisoners to work.
She spent more than 100 days in prison waiting for her execution. During her imprisonment, she worked as a painter of children's toys and began writing the recollections of her life in the form of letters. She managed to secretly sent her letters out of the prison with the help of a friend and a prison guard.
Kudeříková was executed on March 26, 1943, two days after her 22nd birthday. In her last letter, written the same day, she wrote: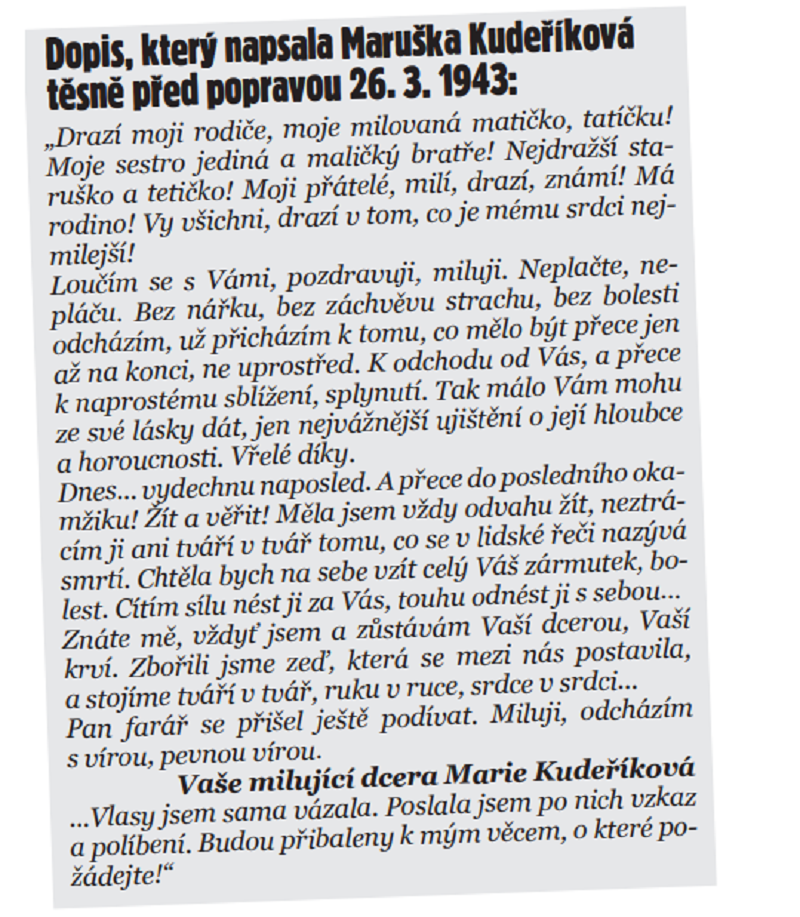 My dear parents, my beloved mother and daddy! My only sister and little brother! Dearest Granny and Auntie! My friends, dear acquaintances! My family! All of you, dear ones, whom I hold as most beloved in my heart! I say goodbye, I greet you, I love you. Do not cry, for I don't cry. Without lamentation, without a shudder of fear, without pain, I am leaving, now. I come to this at what was supposed to be at the end, not in the middle. In leaving you, and yet to totally come together, we merge. I can give you so little of my love, only the most serious assurance of its depth and fervor. Thank you very much. Today … my last breath. And yet to the last moment! Live and believe! I have always had the courage to live, not losing it even in the face of what is called death in human language. I want to take on all your grief, your pain. I feel its power and wish to carry it for you, the desire to take it with me … You know me, for I am and will remain your daughter, your blood. We tore down the walls that stood between us, and we stand, and face to face, hand to hand, heart to heart … The pastor came to see me. I am filled with love, I am leaving with faith, firm faith. Your loving daughter Marie Kudeříková … I tied my hair myself. I send a message and a kiss. They'll be packed with my stuff that you ask for!
The brutal method of her execution (beheading by axe) shocked Czech society, although it was illegal to talk about the circumstances of her case.
After the liberation of Czechoslovakia and the subsequent establishment of the communist regime, her life story and heroism became a suitable theme for the political and ideological education of young generations living under the communist regime. Kudeříková then appeared as an important historical personality in the textbooks of Czechoslovak schools.
"Even though I start from the life and the prison 'scraps' of Maruška Kudeříková, the film is not meant to be her biography. Maruška's fate became a symbol of the fight against fascism. She had not betrayed her conviction even in the face of violence and the cruelest whore. Thought and action, life and death create a precious unity with her."

Jaromil Jireš
Following the fall of the communist regime in Czechoslovakia, the legacy of Maruška Kudeříková was questioned in a documentary made by Czech Television. Among other things, the documentary noted that a poorly organized resistance action arranged by Kudeříková and her collaborators which led to the imprisonment of many innocent persons in German concentration camps.
Fragments of Life
The 32 letters she wrote while in prison were later published under the title "Zlomky života: listy z vězení" (Fragments of Life: Letters from Prison).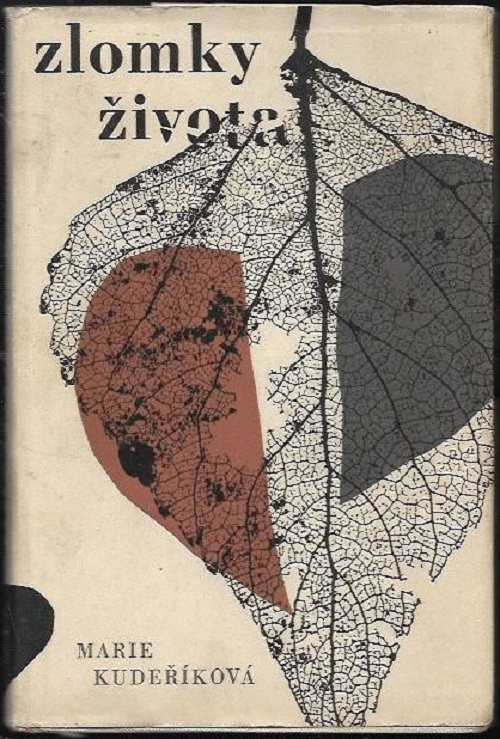 Because Kudeříková was a sympathizer of communist ideas, the Communist Party of Czechoslovakia later used her legacy as a propaganda tool. It was easy to turn her into a hero for their cause because Maruška Kudeříková was a devout warrior with a fascist element since the beginning of the war.
Once the Germans began to occupy her territory, she did not hide their desire to contribute in any way to their expulsion. From the outset, she was grateful for every type of task and behaved fearlessly in all marauding events. The smuggling of packages of known or highly classified content, the transfer of wanted persons across borders, and the management of a printer of leaflets with communist symbols gradually progressed into painting anti-fascist slogans on busy places and sabotaging trains.
Despite her above-average level of education, she volunteered to work in the factory – where she opened up the opportunity to sabotage the German supply and, in addition, spread progressive thinking across the lowest levels of co-workers. She often repeats that a sense of belonging helps her. She was confident that she was not alone in her mission … from which inexperience and naivety should stem. On the other hand, in difficult situations, she, because of her determination and boundless enthusiasm, enticed others.
The Film
This film, chronicling the last days of Czech resistance fighter Maruska Kuderikova (played by Magda Vasaryova), is based on her diaries. Though she was tortured and eventually executed by the Nazis, her diaries indicate that she was optimistic for the humanity of her captors and did not by any means hate them. Told with simple dignity, this film makes clear why Maruska became a national hero.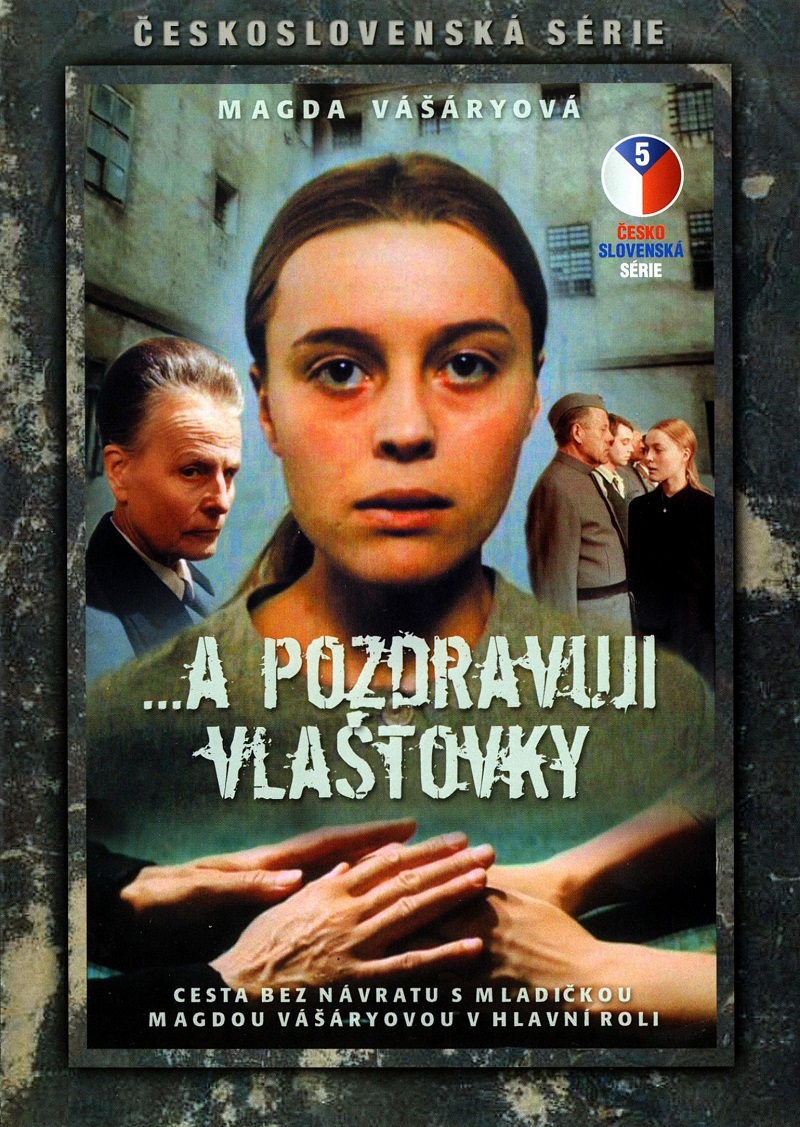 …And Give My Love to the Swallows guides us through a regular rotation of fragments from her stay in Breslau (Wroclaw) prison and through retrospectives of her short life. In them, Maruška returns to the countryside, where she spent a happy childhood in a functioning simple family and later, of course, her first love. Greater space, however, is given to her brave resistance activities.
Maruška spent her time in prison doing compulsory work for the Empire. Maruška painted the eyes of the plaster tin soldiers with a thin brush and thus she takes the opportunity to secretly write down the fragments of her memories, thoughts and expectations. She hopes she will manage to smuggle these "scraps", as she calls them, to her close friends and family.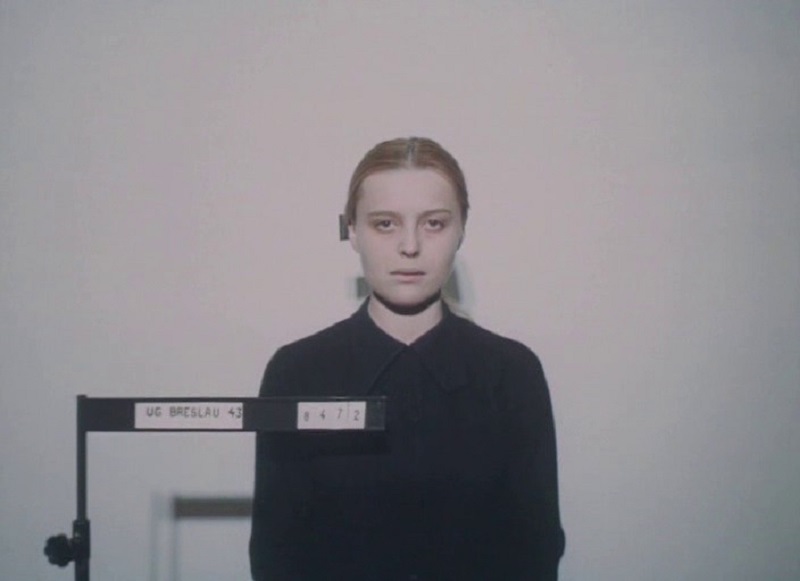 Through the films retrospectives, we witness her interrogations by the Gestapo. She has the opportunity to speak, but of course she unprecedentedly refuses and therefore, takes the blame. She is beaten for constant silence and haughty lying. However, we do not see the physical punishment in the film, and the only torture we witness lies in the sharp light that prevents Maruška from sleeping at night.
The time of waiting for death is divided by numerous headlines with specific dates, which, among other things, we find that Maruška suffered a month longer than specified – 129 days – waiting for death.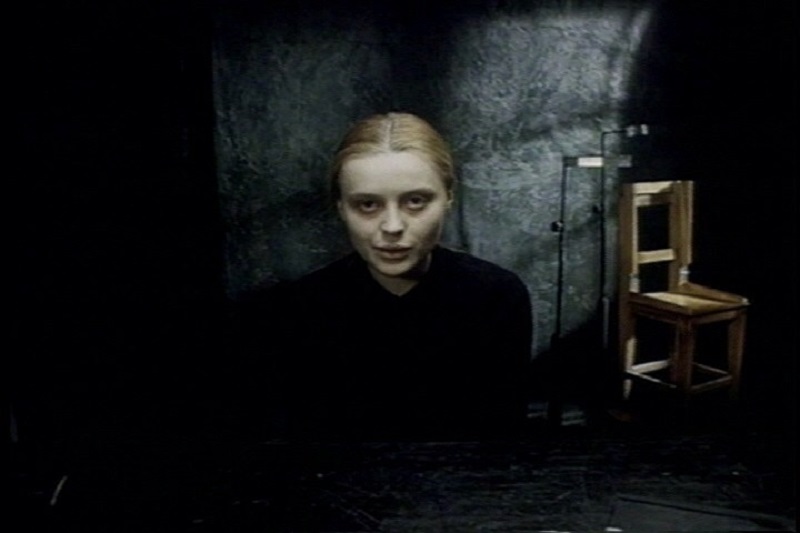 …And Give My Love to the Swallows points to the corruption of the German occupiers on several levels. The pair of investigators who try to break Maruška during endless interrogations, in their slimy arrogance, remind us of mentally disturbed creatures – repulsive in their distortion and dangerous in their insidiousness. From a similarly demonized point of view, the image of the fascist army is simplified. Especially the scene in which we watch two sweaty soldiers who lasciviously hint at a group of passing "pure" Czech girls seems to be significant.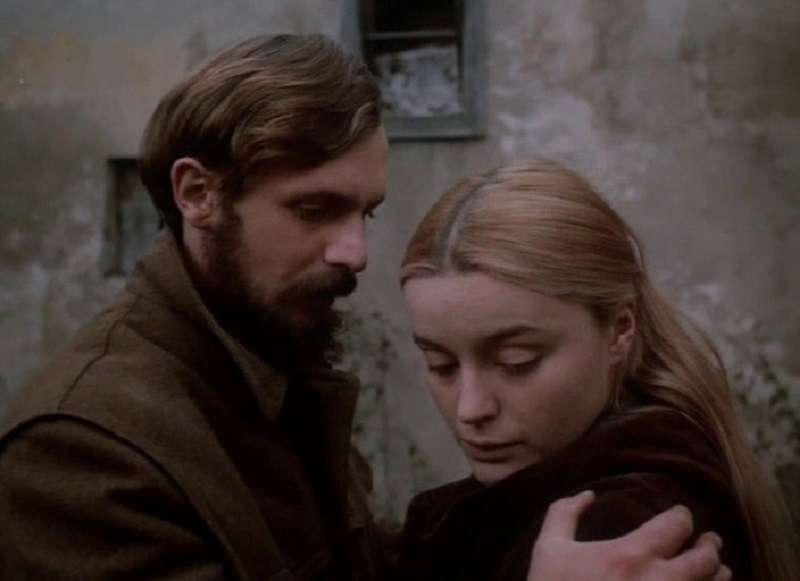 In the context of scenes of varying severity, we see a drunken army several times, one who passes their time by torturing animals. Like the prisoners, the German prison guards are depicted being of all ages, yet they are all unsightly and without any indication of humanizing dimensions.
Maruška's current emotional mood and thought processes are presented through numerous voice-overs, whose form is literally taken from her book. They characterize the heroine as an ordinary person who feels fear. But inner strength helps her not to admit a similar kind of feeling.
In the most difficult moments of her own words, and with the help of imagination (ie; the film retrospectives), she escapes to her own thoughts and memories. She encourages her fellow prisoners at all times – though in one of the voice-overs she admits that she partially despises their weakness – and escapes the distress of freedom through laughter and folk songs.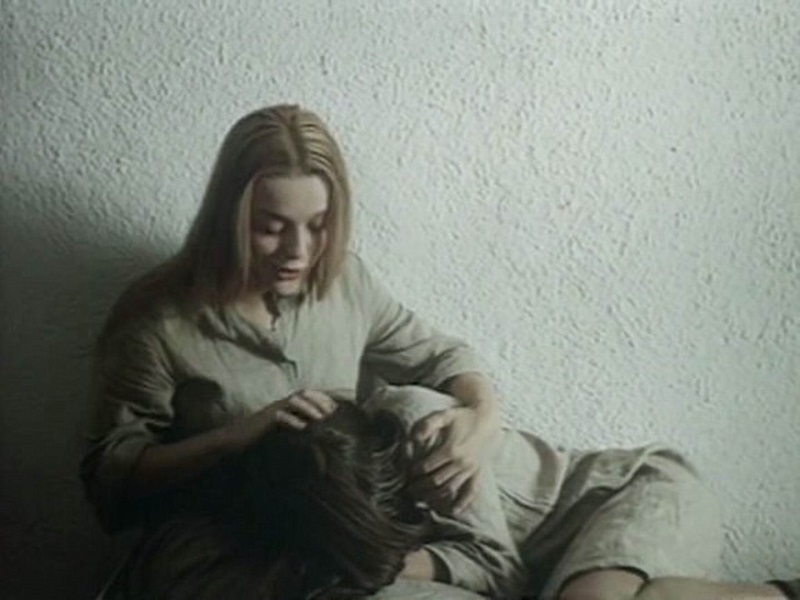 Friday is the center of the week for them, as this is usually the day of executions. However, Maruška is largely reconciled to her fate. A number of scenes sound like her girlfriends are experiencing her convictions more intensively than herself. It is only through their insistence that she ultimately decides to submit a request for mercy, but she does not hope for its success.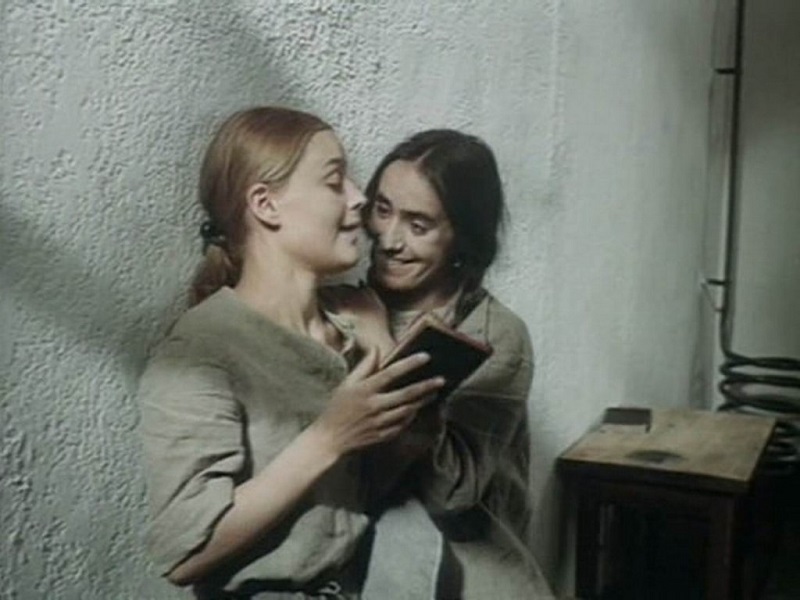 Visually, we experience different shapes of peeling walls which flicker in the background of the opening credits of the film. In a similar vein, the whole prison is portrayed throughout the film. The cells, corridors and courtyards are curtly furnished and sting the viewer with a feeling of cold and a sense of social decay. Gray and pale green become the dominant colors. The minimum use of props is one of the positive aspects of the film, namely the suppression of the often overused "Nazi iconography". An exception to this is the incomprehensible occurrence of Hitler's Mein Kampf in Maruška's cell.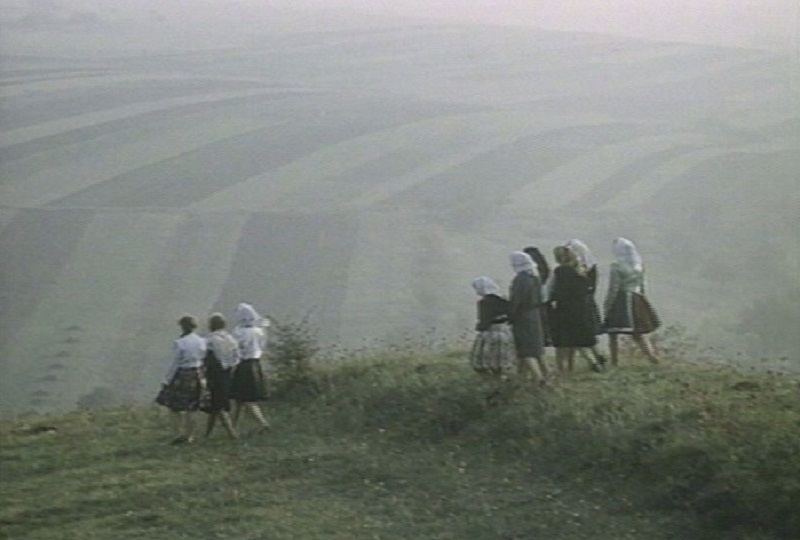 The day of execution comes unexpectedly, which crushes the pale Maruška, but she will not break. The course of the final day is underlined by an inner utterance in which she puts herself in the role of the redeemer of others – both her neighbors and enemies.
The dogmatism of socialist realism is most evident in the film in regard to Maruška's relationship with religion. The faithful family tries to persuade her to try to find support in God, but she strictly refuses. The clergy visits her in the cell and just before her execution but she won't accept his help. Unlike the others, she does not attend the prison church – she does not believe in God but in people.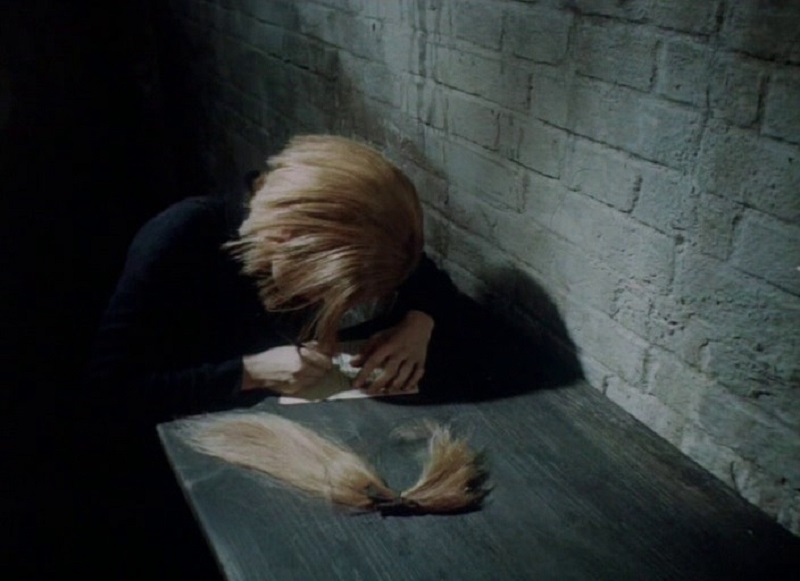 The fact that she is clear about the issue of faith despite her young age is illustrated by the ambiguous scene in which she tells confidently that she is only free to know the truth about God. This way, Jaromil Jireš captured the distinctive trait of his heroine – in which her faith in God was converted at the time of adolescence into a belief in social justice, a revolution.
During the trial, she is partially separated from the group of convicts by being the only woman here. Otherwise, the film consistently avoids explicit reference to the gender dimension of the problem.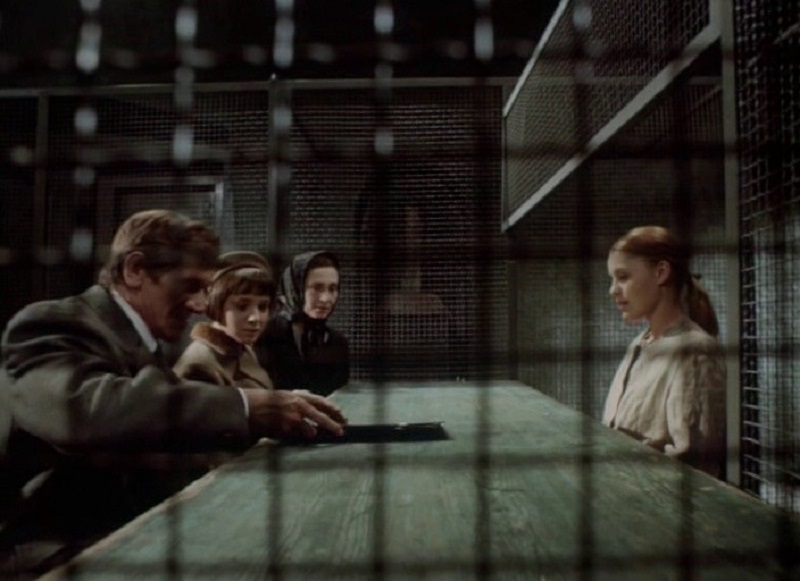 The film's cameraman was Jan Čuřík, and he did a wonderful job of making us feel into the film. His minimalist style contributes to the undisturbed flow of narrative, based more on events themselves than their depiction. The way of capturing characters itself becomes the atmosphere. In the jail scenes, half-lengths are dominated by details, which underline the general impression of cramp and the symbolic impenetrability of the prison walls.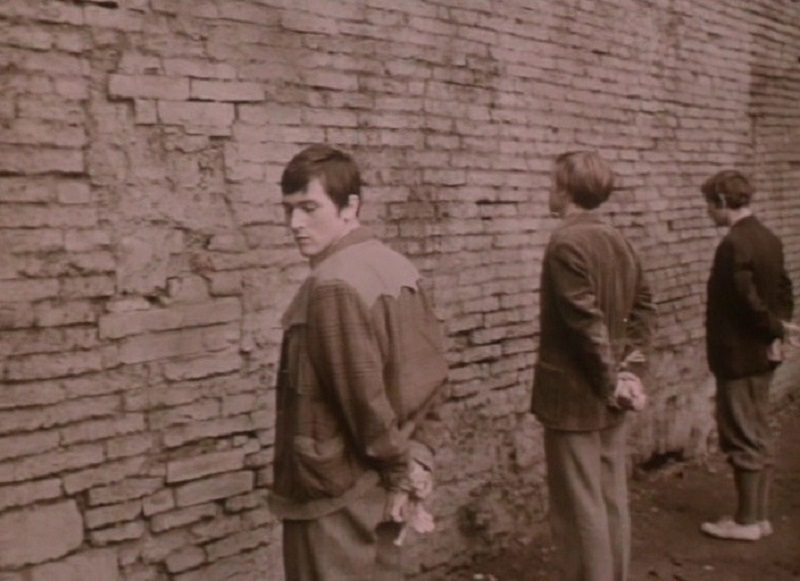 On the contrary, in her retrospectives from rural life, where the camera is sufficiently separated, it sets the characters in the idyllic character of the landscape. This simulates a sense of carefree, freedom and freedom. Luboš Fišer's music fulfills the same function.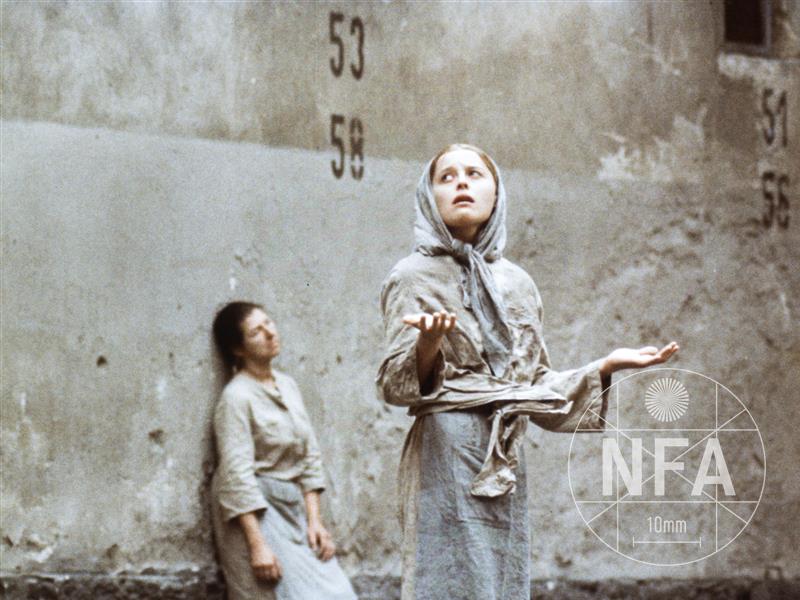 What we have in her retrospectives and memories is a resulting melancholy which also illustrate the beauty of the Czech countryside.
The most painful thought while watching And Give My Love to the Swallows, is that this young life was locked in a box with little tin soldiers, helplessly waiting for death.
While manipulated by communist propaganda for decades, the movie shows us the life of an ideallistic young woman, filled with ideas of a better world, who took action against the Nazi regime. It's tragic that the result was that the communist regime exectuted her, and so brutally.
You can purchase the film here or here. (Your purchase through these links helps to support our site.)
There is an interesting article (in Czech) about her which includes the letter at this link.
We know that you could spend hours, days, weeks and months finding some of this information yourselves – but at this website, we curate the best of what we find for you and place it easily and conveniently into one place. Please take a moment today to recognize our efforts and make a donation towards the operational costs of this site – your support keeps the site alive and keeps us searching for the best of our heritage to bring to you.

Remember, we rely solely on your donations to keep the project going.
Thank you in advance!
If you have not already subscribed to get TresBohemes.com delivered to your inbox, please use the form below now so you never miss another post.