This article originally appeared in The Texas Historian (Volume 45, Number 1). It was written by William Clyde Hajek of Pauline G.Hughes Middle School, Burleson, Texas. I'm sharing it here for the historical significance of Czechs in Texas.
Texas and the United States have been greatly enriched by our multi-cultural heritage. One group which has left an indelible imprint on Texas and the nation was the Czechs. Who were these courageous pioneers who traveled across a vast, untamed ocean to a new beginning in Texas? Why did they come?
To understand the reasons behind Czech emigration, one must understand the conditions of life in the Austro-Hungarian Empire in the 1850s. Czechoslovakia, which was a part of that Empire, was beset with many hardships, some of which were economic, political, and religious. The climate and soil of Czechoslovakia are not conducive to good crop production. Only a small portion of the people owned land, and these plots of land were usually inadequate to support a family.
Most people were laborers, but due to economic hard times, there was little demand for labor. Living conditions were also cramped. Often, several families had to live in a single cottage. Thus, most Czechs were poor and hungry.
In addition to these economic problems, there were political ones. Czechoslovakia had historically experienced constant upheaval. It was often used by other countries like a pawn in a chess game. The land had been overrun by Mongols, Huns, Poles, Germans, Tartars, and finally the Austrians. Usually the invading country imposed its own religious and political views on the Czechs. Therefore, Czech unity was cultural rather than national. More importantly, the Czech language was kept alive by peasants who would not let their spoken language die.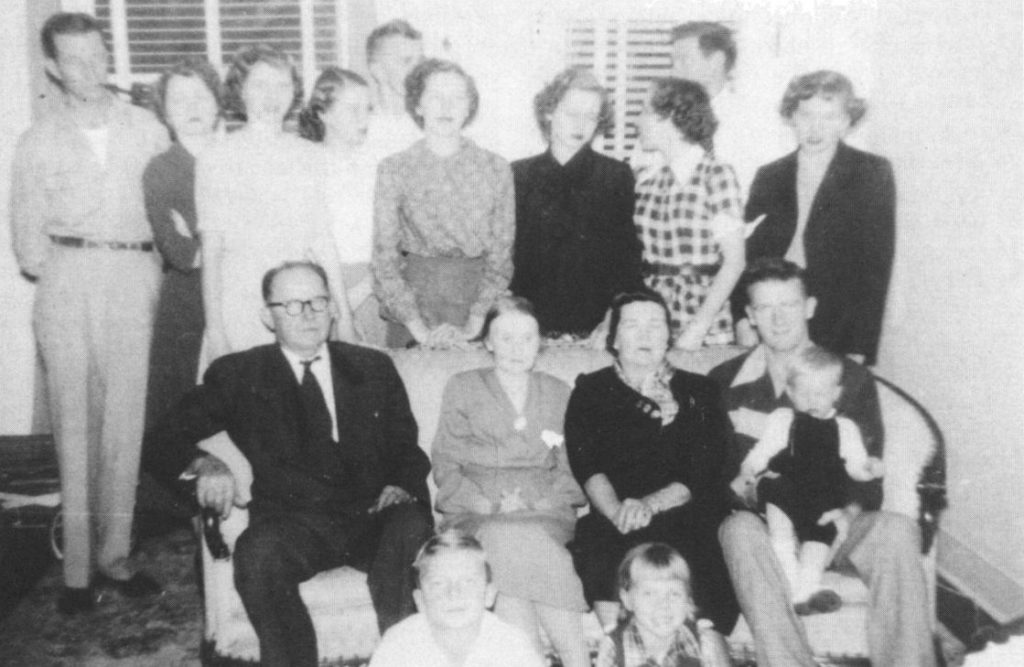 Religious suppression added another dimension to the problems faced by the Czechs. Religion became dogmatic and ritualistic and lost much of its Christian meaning. Freedom of worship was virtually non-existent. By the 1850s, many Czechs felt there was little chance of relief from religious persecution and from the absolute rule of Austria.
Thus by the mid 1800s, many Czechs looked for a new land where their lives would be free from these persecutions. America was that land. The port cities of New York, New Orleans, and Galveston, were flooded by ocean steamers bringing Czechs to this land of opportunity.
Czechs in Texas
In particular, Texas drew many of these people to her shores. In the early 1850s Texas was still a young state with most of its land unsettled. The land was also rich and inexpensive. Here, too, one could be free and independent to follow his own religious beliefs. Immigrants to Texas, however, were also plagued by disease: yellow fever, malaria, and smallpox. There were also the difficulties of constructing a home. Many families often lived together in a church building until homes were built. The cold winters and the hot summers also took their toll. In the eyes of most Czechs, however, a new life in Texas was worth the risks and sacrifices.
The man who most influenced Czech immigration to Texas was Reverend Ernst Bergman. Soon after he arrived at Cat Spring, Texas, in 1850, he wrote letters to family and friends in Czechoslovakia telling of religious and political freedom, of the rich and inexpensive land, and how coming to Texas could fulfill their dreams.
One of those families opting to emigrate was Martin Hajek, a farmer of Mahausch in Bohemia. Martin was born in 1820 to Bartel and Barbara Nivarro Hajek. He married Theresia Hundel in Bohemia and they had one daughter, Catherine, who was born in 1841.
The Martin Hajek family was issued a passport in Prague, Czechoslovakia, on September 4, 1854. It was stamped for travel on October 21, 1854, in Bremen in what is now northwest Germany. The Hajek family boarded the Antoinette which set sail the next day from Bremen to London, England, and then across the Atlantic Ocean to Texas. Martin, Theresia, and daughter, Catherine, arrived in Galveston in February, 1855.
It is at this point that the story of the family's immigration to Texas takes a new twist. At the first Hajek family reunion, which was about twenty-five years ago, one of the descendents, Lillian Slopis, announced she had written a family history. Her account came from various stories passed down within the family and dealt with the Hajeks's early years in Texas. This is her story:
On December 18, 1844, Martin and Catherine Hajek landed at Galveston, Texas, from Czechoslovakia. From there they made their way by ox-drawn wagon train to San Felipe, the capital of the Texas Republic. On the way, Catherine Lauer, another member of the wagon train, lost her husband and Martin Hajek lost his wife. When they reached San Felipe, they were married. They were assigned land grants and were sent to Columbus, Texas, where they lived and raised their family of seven children.

Martin organized the hauling business between San Felipe and Columbus, Texas. It was in this line of work that Martin was waylaid by robbers and met his death. Two years later Catherine died. By this time the eldest son had married and another had been killed by a train. The five remaining children scattered.
Lillian Slopis's story was interesting and no one questioned its authenticity for several years. Later generations, however, had learned from county and federal records that there were many errors in the oral tradition. Catherine Lauer, Martin's daughter, was thought in the oral tradition to be Martin's wife, and Martin, Theresia, and Catherine came to Texas in February, 1855, ten years later than reported in the Solpis account.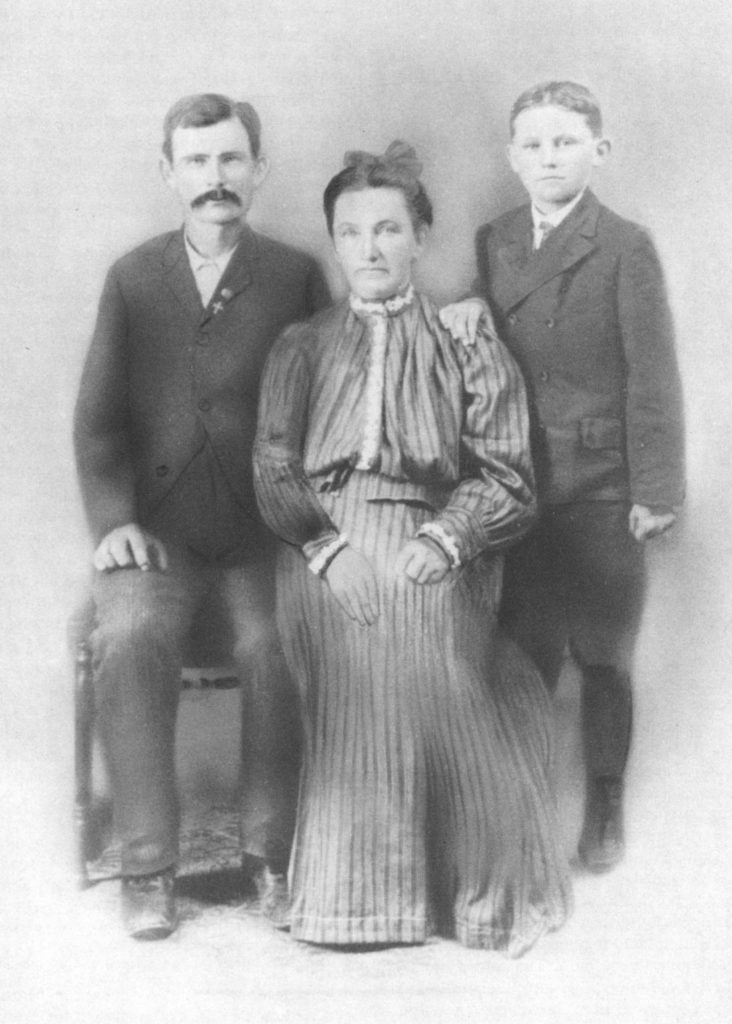 The Martin Hajek family stayed for a brief time at a Catholic shelter in Galveston before moving on to Frelsburg, located seventy-two miles west of Houston. While enroute to Texas, they had made friends with another couple, Victoria and Anton Katzen. During their voyage which was made in the dead of winter, Theresia Hajek became ill. Victoria Katzen cared for Theresia's daughter, Catherine. On the way to Frelsburg, however, Theresia died and a short time after their arrival, Anton Katzen was killed in a hunting mishap. On November 26, 1855, Martin Hajek married Victoria Katzen in the Frelsburg Catholic Church. They had seven children, all of whom were baptized in the Catholic Church.
It did not take Martin Hajek long to embrace the new life he found in America. Just prior to his marriage, in October, 1855, only eight months after arriving in his new country, he applied for United States citizenship in Austin County, Texas.
Having been a farmer in Czechoslovakia, Martin Hajek turned to that occupation in his new country. Martin, Victoria, and the children all worked the land at Frels Prairie near Frelsburg. Life as a farm laborer was anything but romantic. It was a hard, grueling, monotonous life which started each day at sunrise and lasted until sundown. It was also a struggle against the elements. After the crops were planted, the family had to contend with insects. Furthermore, drought or a hailstorm could bring instant ruin. Even after harvesting the crops, the chance of selling them for a profit were often slim.
Despite these hardships Martin Hajek prospered. The land they settled was rich. They worked long hours, thankful to have the improved implements and methods of cultivation available in America.
With the outbreak of the Civil War, most Czechs were dismayed at facing the horrors of war once again. Nor did most of them understand the issues involved in the conflict. Many had left their homeland to avoid serving in the Austrian army and had no desire to serve in anyone elses. Czech-Texans frequently avoided Confederate military duty by serving as teamsters, hauling cotton to the Mexican port of Matamoros. Perhaps this was why Martin Hajek began hauling cotton and lumber by wagon in the Columbus area. Although Martin did not face the dangers of war, he did face the constant threat of attack by robbers.
Hoping to expand their farm production after the Civil War, Martin Hajek paid seven hundred dollars for one hundred and fifty acres of land halfway between Frelsburg and Columbus near Ellenger. The land was purchased from Frank Schultz who later became the father-in-law of Martin's son, Frank.
After receiving an irresistible offer, Martin and Victoria sold their original land for eleven hundred dollars. The buyer, John Rocen, later became the father-in-law of the Hajek's daughter, Marie. The family then moved to Fayetteville, located twelve miles northwest of Frelsburg. At Fayetteville, Martin rented land to farm and continued his freight hauling business. It was while he was in this business that Martin died. In the fall of 1880, he left with a load of lumber enroute to Praha, but never returned home. Martin was found on the trail, unconscious and dying. There are two theories about this tragedy. One theory says he accidentally fell off the wagon and was run over. The second theory says that because the wagon and oxen were missing, he was robbed and killed. Research has not yet revealed which account is true. Martin was buried in Fayetteville on October 15, 1880. He was sixty years old.
Now a widow with six children, Victoria sought help from those she knew best: her family in Czechoslovakia. She made arrangements for her bachelor brother to come to Texas so he could help provide for her family. Soon after he arrived in the spring of 1882, Victoria became ill. One night when the children were in a school pageant, a lady came to stay with Victoria while the children were at the school. When they returned, they learned that their mother had died. Victoria was buried in Fayetteville on March 20, 1882. She was fifty-two years old.
Czechs in West, Texas
Following Victoria's death, the family scattered. The children moved to various communities including Columbus, Bryan, Fayetteville, and West.
In 1892, just a decade after the arrival of the railroad, the village of West was incorporated. The community consisted of three cultural groups: Anglo-Americans, Germans, and Czechs. Because they traditionally had
large families, the Czechs soon became the dominant culture group in the town. These Czechs preserved their culture through language, farming, food, and festivities.
Seeking the same rich, fertile blackland soil that had made his father prosper, Joseph Victor Hajek settled on farmland a short distance north of West. He married Juliana Kolar and they had five children. Juliana was born in Bohemia and spoke very little English. As was true of most Czech-Americans, language and religion were the strongest Czech traditions
kept alive in the Hajek family.
Czech continued to be spoken in their home until the early 1900s, and they remained devout Catholics. Joseph Emil, the middle child of Joseph Victor and Juliana, tells of traveling by horseback to the Nemecek Brothers meat market in West to purchase a daily supply of bacon and other meats for the priest at the church. It was also the custom whenever a hog or cow was killed on the farm, to invite the priest to take the meat cuts he desired. The family hoped Edward, the eldest son, would become a Catholic priest. To their disappointment, he left the priesthood after having served only a short time.
In 1924, Joseph Victor gave up farming and moved to West. At first, the boys resented the move, believing the reason for the move was so Juliana could be nearer the church. Soon, however, the entire family found themselves involved in the community. In addition to church, the family became active members of the S.P.J.S.T. lodge (Slovonic Benevolent Order of the State of Texas). The lodge provided a place for members to gather for dances and plays. Czech language and culture were kept alive through this organization which also supported the study of the Czech language at various universities in Texas. Soon Joseph Victor and his son, Joseph Emil, became part of the business community in West. They went into the furniture business with Juliana's brother, Emil Kolar.
Of all Eastern Europeans, the Czechs are said to be the best fitted for democratic government. This was obvious in the lives of these second generation Czech-Americans who supported the United States in World War I. Joseph Emil Hajek enlisted in the navy and served aboard a submarine chaser, the U.S.S. Salem.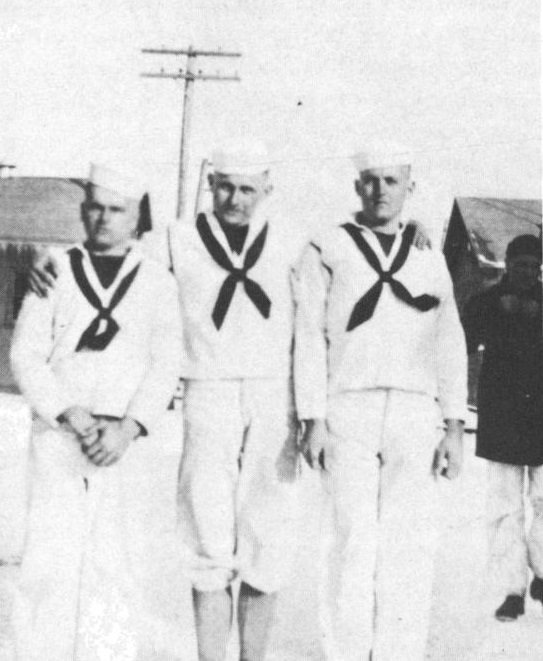 When his military duty ended, Joseph Emil returned home and married Harriet Sykora. They had a daughter, Margie, born July 3, 1921. The hard economic times following the war brought hardships to the furniture business and forced Joseph to sell his interest in the business. He then became part owner of the Aderholt Funeral Home in West. Again, tragedy struck when Harriet became ill and died on November 22, 1924. Following Harriet's death, Joseph Emil dated and later secretly married Jennie Lea Smith, a school teacher at Ross. They chose a secret civil ceremony for two reasons. In the 1920s it was against school regulations for teachers to marry, and both families disapproved of the marriage for religious reasons. Jennie was Baptist and Joseph Emil was Catholic. When the school term ended, Joe and Jennie moved to Ennis where they were married in a formal Catholic ceremony in November, 1925. As was true of many religiously mixed marriages of that day, Jennie's family remained hostile and refused to visit until after her first child was born.
Once family and community ties were broken in West, Joseph and Jennie bought a home in Fort Worth. Joseph went into the garage business, a trade he learned prior to entering the navy.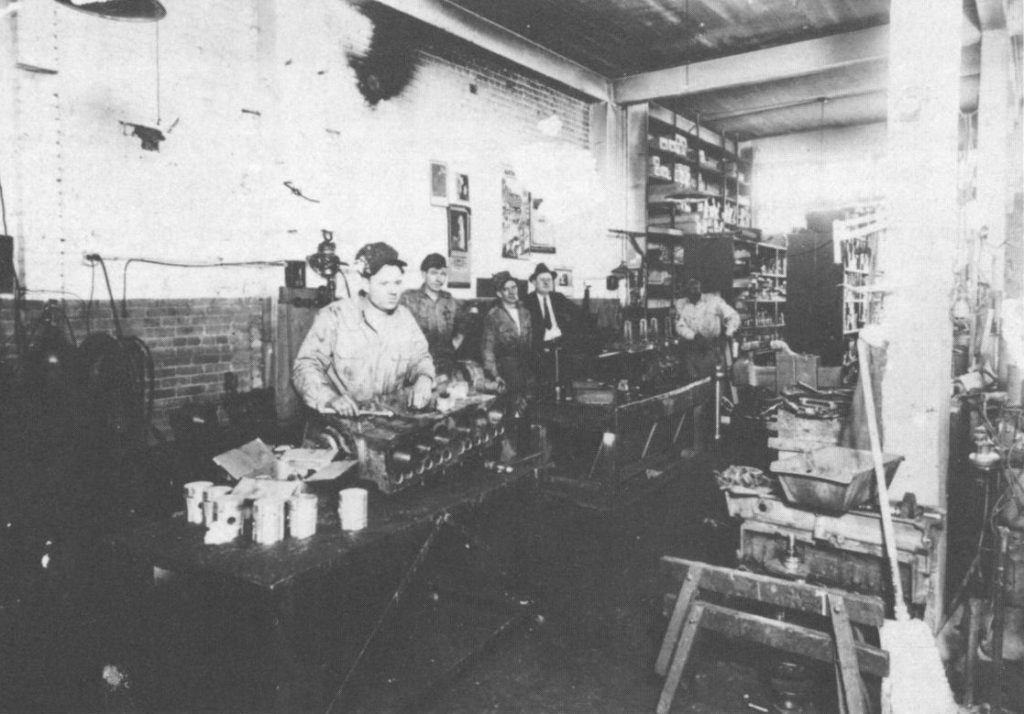 He was the first mechanic in Fort Worth to work on the hydraulic brake and remained in the garage business for many years. In hopes of pleasing his family, Joe enrolled Margie, his daughter by his first wife, in a Catholic school about ten blocks from their home. Tragically, in the spring of 1929, she died from pneumonia. This event finalized Joseph's break with the Catholic church. There was a public school closer to their home, and he felt that Margie might not have contacted pneumonia if she had had a shorter walk to school. Other reasons influenced his decision to leave the church. Joseph was the middle child. His older brother, Edward, had been "groomed" for the priesthood and was considered the "favored son." Finally, there was the continued problem within the family over his marriage to a non-Catholic.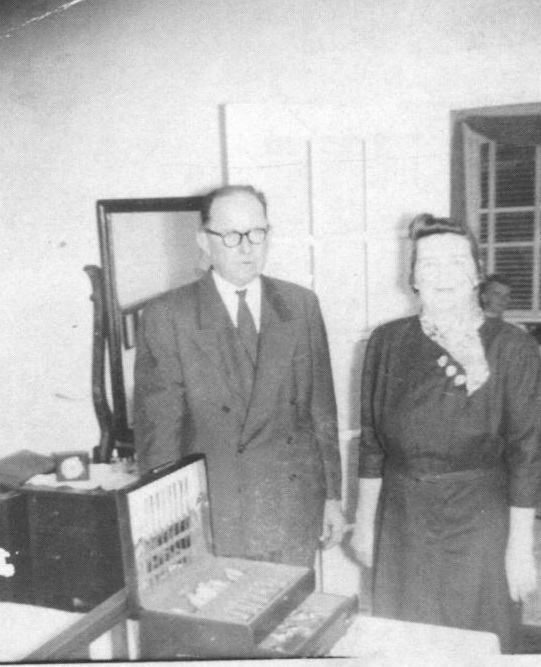 Following the Czech tradition of large families, Joseph and Jennie had nine children: Juliette, Norma Lee, Mary Jo, Edward, Wilbur, Jeanene, Helen, Theodore (Ted), and Sharon. Despite his break with the Catholic church, Joseph tried to keep family ties strong. The family made frequent trips to West to visit their father and grandfather and enjoyed traditional family meals including sausages, potatoes, and pastries, and delighted at hearing the Czech language spoken in the home.
Other than these trips to West, the early years of Ted, the eighth child of Joseph and Jennie, were lived apart from traditional Czech customs. As a teen Ted enjoyed the typical activities of any "all American" boy. He played football in high school and earned an athletic scholarship to Texas Christian University in Fort Worth. He later married his high school sweetheart, Judy Hurst, on June 7, 1963. They had two children, Joseph Theodore and William Clyde. With the birth of Joseph on April 28, 1964, Ted's Czech heritage became more important to him. Joe quickly became a little 'bohunk', enjoying chewing on Czech black bread when he was just eight months old. On December 17, 1969, William was born. Like his brother, Willie became aware and proud of his Czech heritage. Hearing stories about homemade Mustang grape wine, pastries, and festivals, he became interested in the geneaology of his family and their Czech culture.
Tragedy struck the family again in 1980. Joe, the eldest son of Ted and Judy, had been born with cystic fibrosis, a fatal genetic disease. Complications arose in 1979 and he died on September 17, 1980, at the age of sixteen.
The Czech love of the land has finally come full circle. Today, Ted, Judy, and Willie reside in Burleson, a suburb of Fort Worth. Recently, however, they purchased a farm between Grandview and Itasca, farming communities located south of Burleson and twenty miles north of West. The family spends many hours there raising cattle.
In recent times it has become crucial for immigrant groups to preserve their cultural heritage while remaining loyal American citizens. This is true of most Czech-Americans and is especially true for the Hajek family. Czech festivals are held annually throughout Texas.
Czech Westfest
The Westfest, which is held each Labor Day weekend in West, is perhaps the largest Czech festival. During that weekend Czech dancers, wearing their native dress, demonstrate their folk dances while music is provided by Czech musicians playing polka music. Needlework and art pieces are also displayed and can be purchased. Food booths, featuring the Czech specialties of summer sausage (klobase) and pastry (kolaces) and beer, are located throughout the fair grounds. People travel great distances to attend the festival. The Hajek family is often there.
About twenty-five years ago, the Hajek's awareness of their Czech traditions drew them closer together as a family. Thirty-four first cousins, the scattered descendents of Martin and Victoria Hajek, began the tradition of an annual family reunion. They meet in June to share a meal and talk of old times. Because several members of the family are involved in serious geneaological research, they have found evidence that often contradicts stories which have been passed down orally. Consequently, the reunions are sometimes sparked with controversy. Reunions are, however, an important way for the younger generations to learn about and understand the family's past so that they can preserve their heritage for the future.
Thus ends the story of one Czech family in Texas. A story probably similar to other Czech family stories. Like other Czech families throughout the United States, the Hajeks, during the early years, were forced to cling together because of language differences between themselves and their neighbors. In time, however, they were forced out of their closely-knit cultural communities and agricultural pursuits to seek greater career opportunities in the cities.
Bibliography
Books
Leo Baca, Czech Immigration Passenger Lists, 1983.
W. Phil Hewitt, The Czech Texans, 1972.
Walter Prescott Webb, (ed.), The Handbook of Texas, 1952.
Public Documents and Records
1860 Census Records, Colorado County, Texas.
1870 Census Records, Colorado County, Texas.
1880 Census Records, Fayette County, Texas.
1910 Census Records, McLennan County, Texas.
Letters
Lillian Slopis to family members, June, 1958.
Jennie Hajek to Joseph T. Hajek, Fall, 1977.
Bessie Rochen to Willie Hajek, November 30, 1983.
Interviews
Sharon Hajek Matzner to Willie Hajek, Nov. 16, 1983.
Norma Hajek Daniel to Willie Hajek, Nov. 27, 1983.
Juliette Hajek Taylor to Willie Hajek, Nov. 27, 1983.
Annie Hajek to Willie Hajek, December 3, 1983.
Marie Neuman to Willie Hajek, December 20, 1983.
Ted Hajek to Willie Hajek, December 16, 1983.
Edward W. Hajek to Willie Hajek, May 16, 1984.
Once again, This article originally appeared in The Texas Historian (Volume 45, Number 1). It was written by William Clyde Hajek of Pauline G.Hughes Middle School, Burleson, Texas.
If this article interested you, we are sure you will also be interested in the following:
Harsh Beginnings of Czech Settlers in America
Texas Czechs – A People United
Czechs in the City of West, Texas
Bohemian Farming Families of the Early 1900s
The Indomitable Pioneer Spirit of the Creative Czechoslovaks
We know that you could spend hours, days, weeks and months finding some of this information yourselves – but at this website, we curate the best of what we find for you and place it easily and conveniently into one place. Please take a moment today to recognize our efforts and make a donation towards the operational costs of this site – your support keeps the site alive and keeps us searching for the best of our heritage to bring to you.

Remember, we rely solely on your donations to keep the project going.