The National Theater (Czech: Národní divadlo) is one of the most significant cultural monuments in the Czech Republic. Its stage has seen performances by world-renowned artists and its balconies have hosted countless famous guests and figures. To this day it remains a symbol of national identity and pride.
If you have ever been inside the National Theater, you have probably seen why it is so famous. Aside from its rich history and cultural significance, it is also impeccably decorated. In this post we will be focusing exclusively on the intricate ceiling artwork, which was designed by Czech painter František Ženíšek.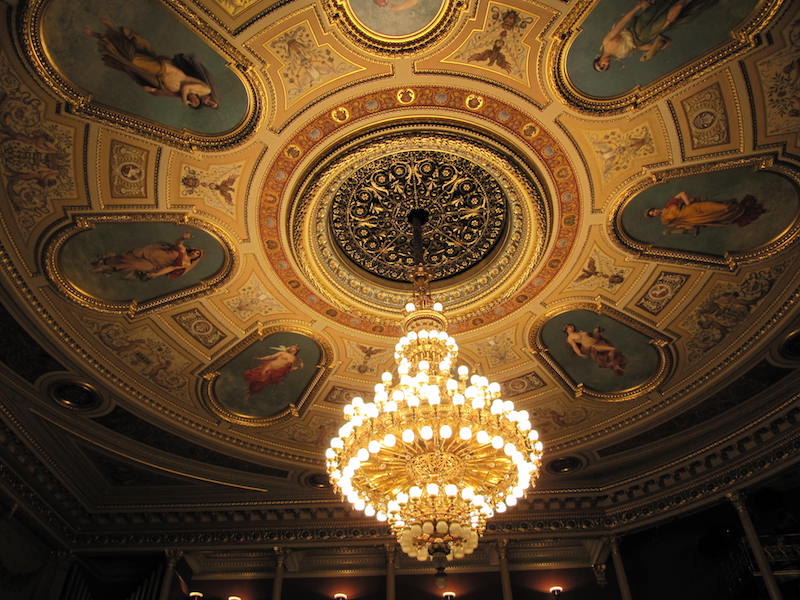 Ženíšek is remembered as being part of the Generation of the National Theater (Czech: Generace Národního divadla) which was a large group of artists with nationalistic sympathies.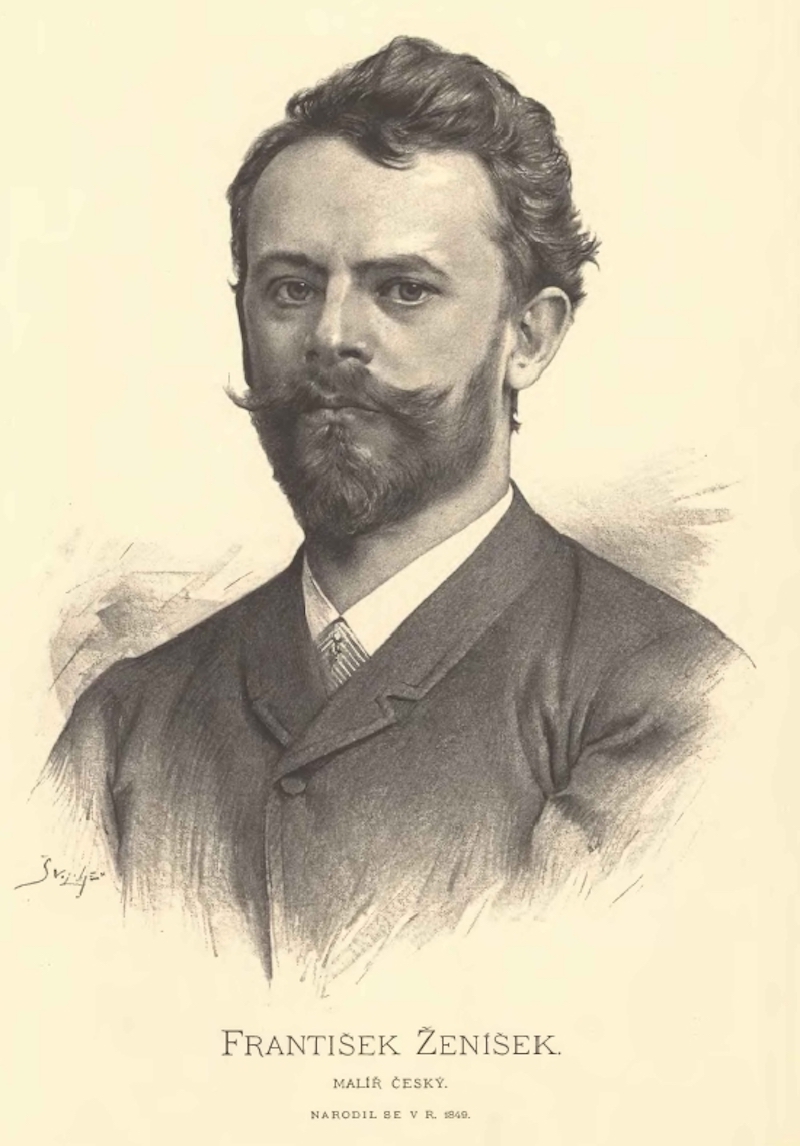 As a young student, he travelled to Paris, where he befriended Josef Šebestián Daubek, who hired him to decorate his home. After his return from Paris, Ženíšek won a competition along with Mikoláš Aleš to decorate the foyer of the National Theater with allegorical and historic designs. This competition opened the door for Ženíšek to decorate the auditorium ceiling of the National Theater.
The decoration of the auditorium ceiling is considered one of Ženíšek's most important works. For the ceiling, he painted eight female figures which serve as allegories of the arts (Dance, Mime, Poetry, Lyrics, Epic, Music, Painting, Sculpture, and Architecture). Each of the muses are painted in oil on canvas and installed on the ceiling in a fan-shaped pattern encircling the main chandelier.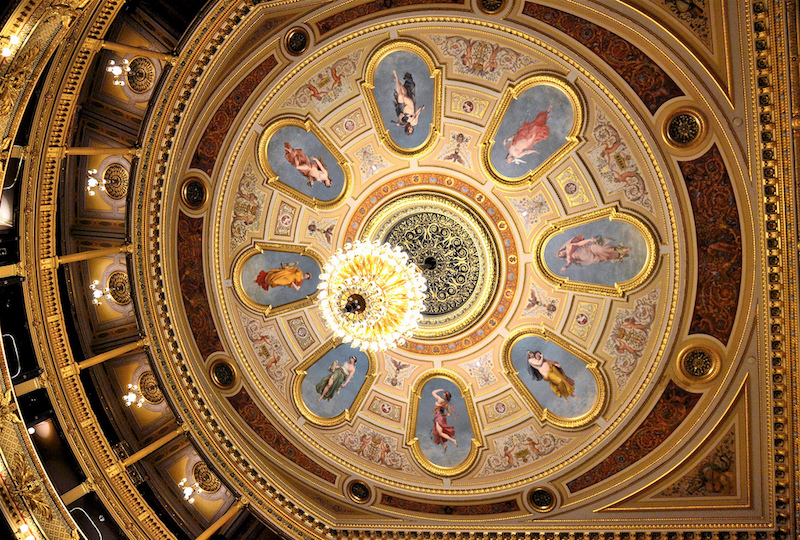 The eight paintings, each of which represent different arts, appear in perfect harmony with the other works which are dispersed throughout the National Theater, many of which were painted by Ženíšek's colleagues and contemporaries. The precise, academic way of painting which Ženíšek employed for his allegory of the muses is a typical representative of the Czech national revival.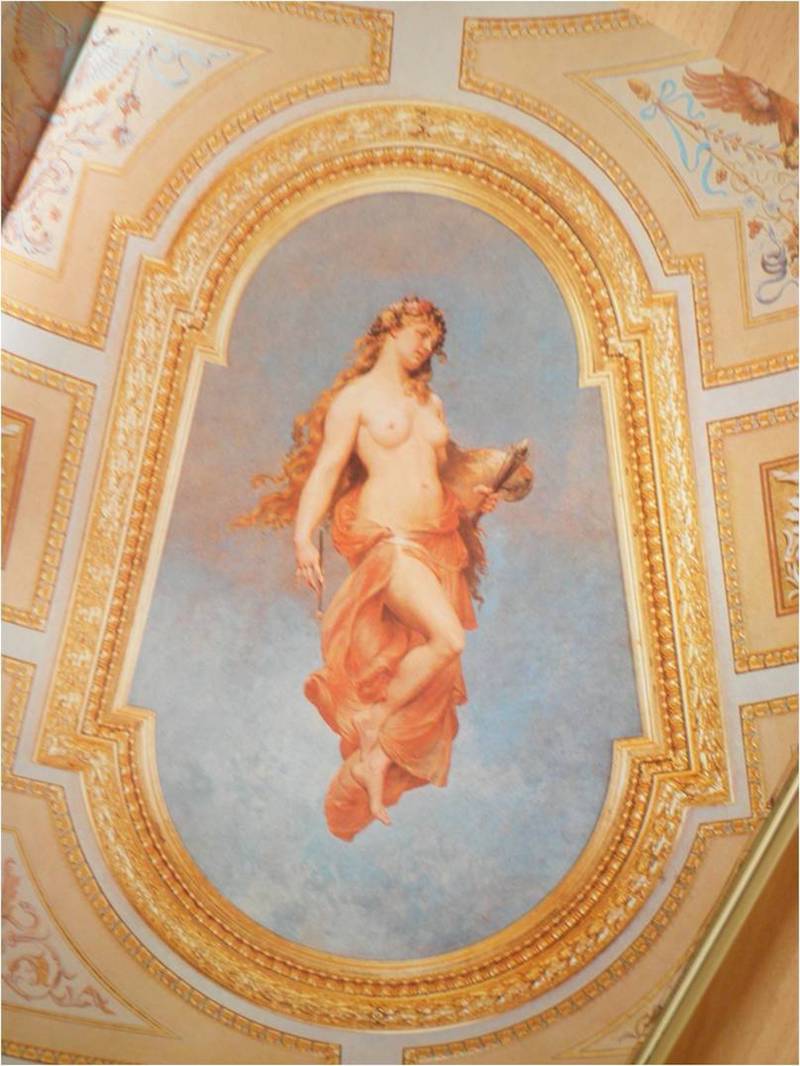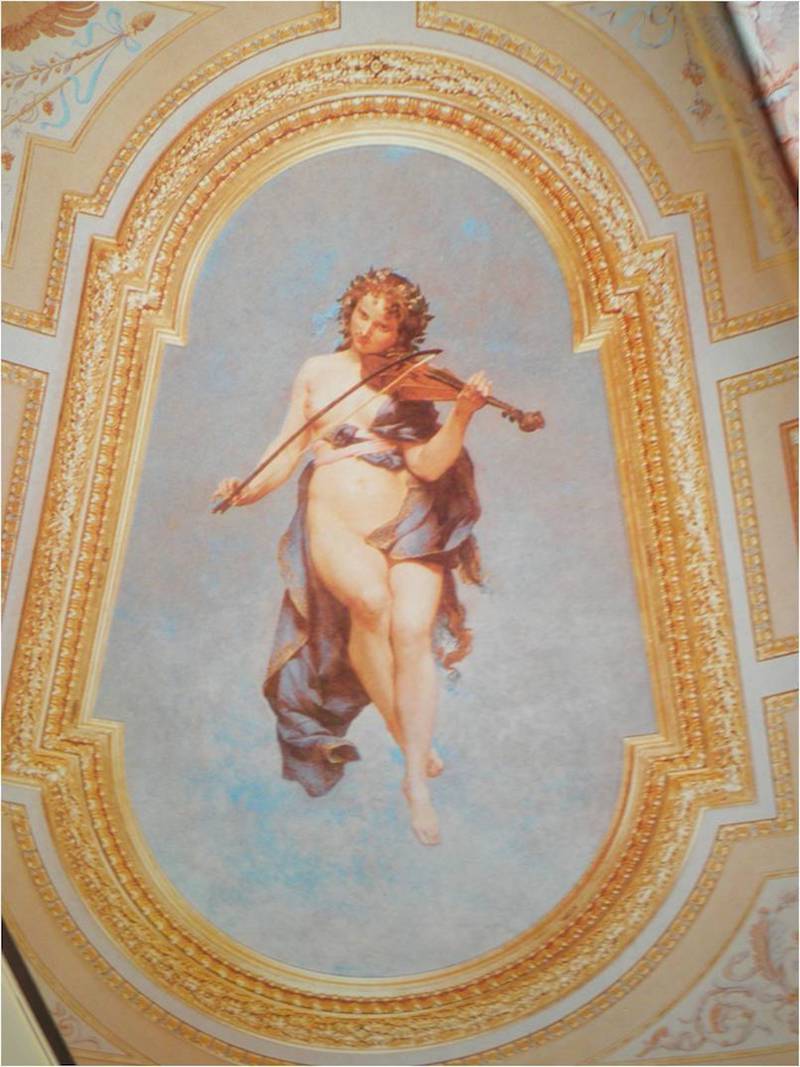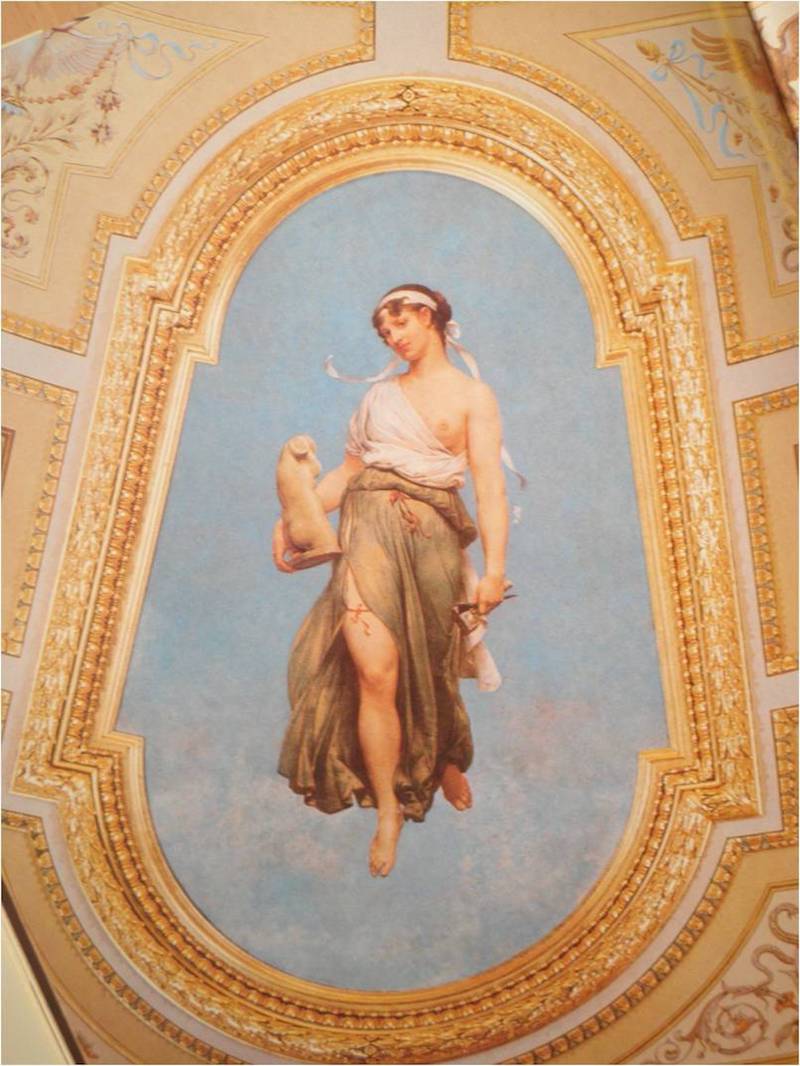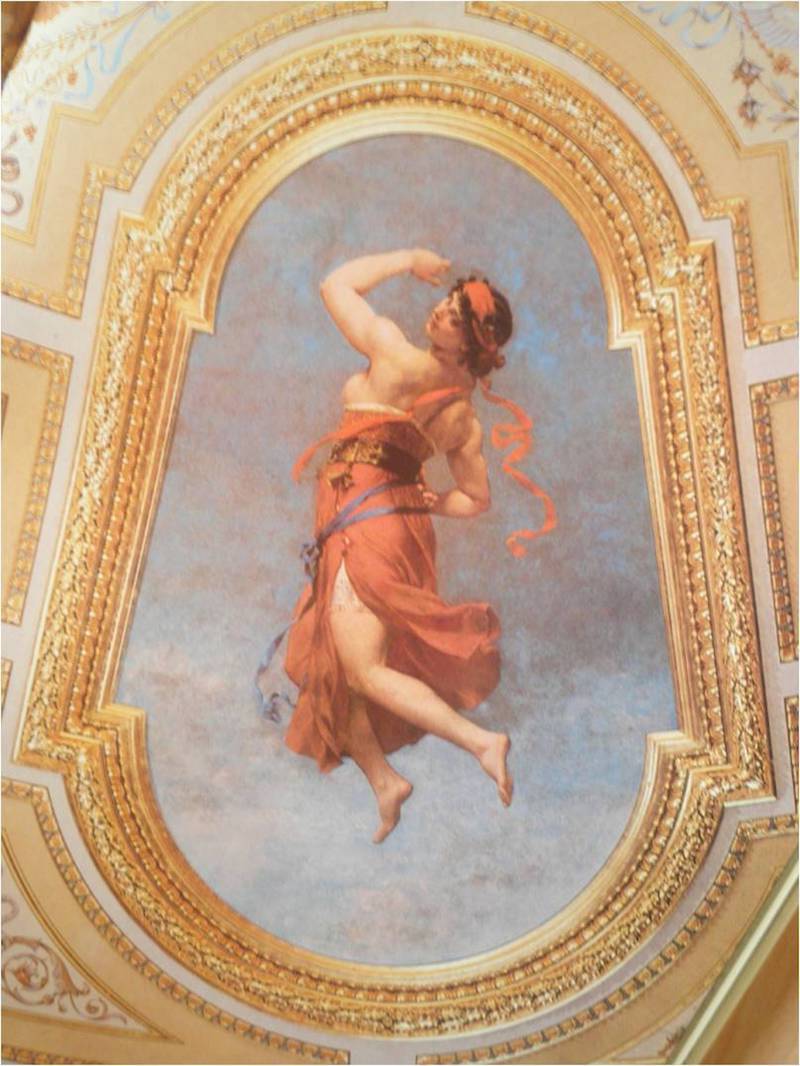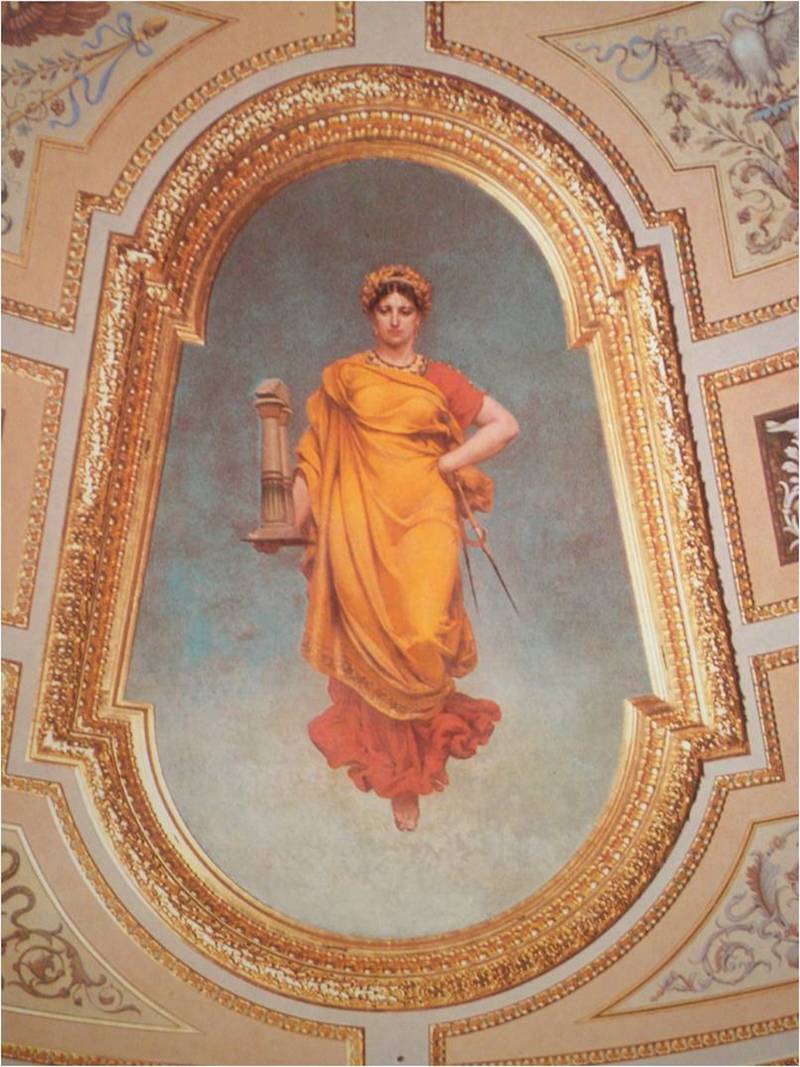 Ženíšek found inspiration in old Czech legends and myths. His work, which sought to show the Czech nation in its best light, was based on Renaissance traditions and the teachings of Romanticism.
Ženíšek was a patriot and it is partly because of this that he was chosen to decorate the ceiling at the National Theater. His patriotism was also a quality he shared with many of the other artists who decorated the interiors of the National Theater.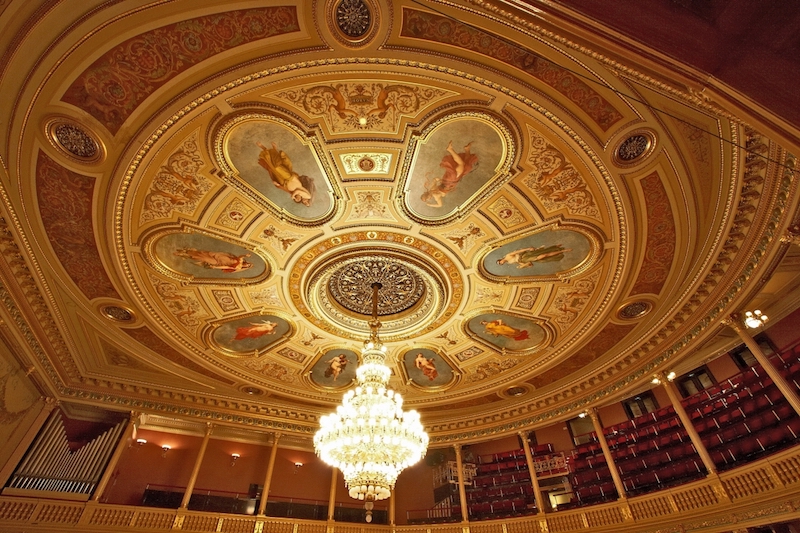 Besides the ceiling of the auditorium, Ženíšek also decorated the foyer of the theater and he won the competition on the design of the main curtain, which was unfortunately destroyed by a fire in 1881.