Fruit dumplings are a delightful Czech dish. They can be served as a desert, a breakfast, or as an entire meal. The best thing about these dumplings is how versatile they are. They can be made with a variety of fruits, such as strawberries, apricots, plums, or cherries and served with a variety of toppings, such as butter, tvaroh (a Czech farmer's cheese), sugar, or cinnamon.
In this recipe I used both strawberries and plums (my personal favorites) and for toppings I used butter, sugar, and cinnamon. I usually like to include tvaroh too, but we didn't have any.
I hope you enjoy these quick and easy dumplings as much as we do!
Let's get started.
Ingredients:
For the dumplings:
18 small plums
12 strawberries
12 oz of Ricotta
1 egg
2 cups of flour (you can add more if the dough seems too wet)

For the toppings:
Butter
Sugar
Cinnamon
Tvaroh
Directions:
Wash and dry fruits.
Place the ricotta and eggs in a large bowl and mix with a fork to combine.
Add the flour, one cup at a time, and mix until the dough begins to hold together. Then kneed with your hands.
Separate the dough into balls (you should have 1 ball for every piece of fruit).
Dust your hands with flour and press each ball of dough into a flat circle. Then take a piece of fruit and place it in the center of the circle. Wrap the dough around the fruit, sealing the edges, and roll until well held together.
In the meantime, bring a pot with water to a boil.
Once the water is boiling, gently drop the dumplings into the water and boil for 10-12 minutes or until the dumplings are thoroughly cooked.
Remove the dumplings from the water with a slotted spoon.
Serve with toppings of your choice.
Enjoy!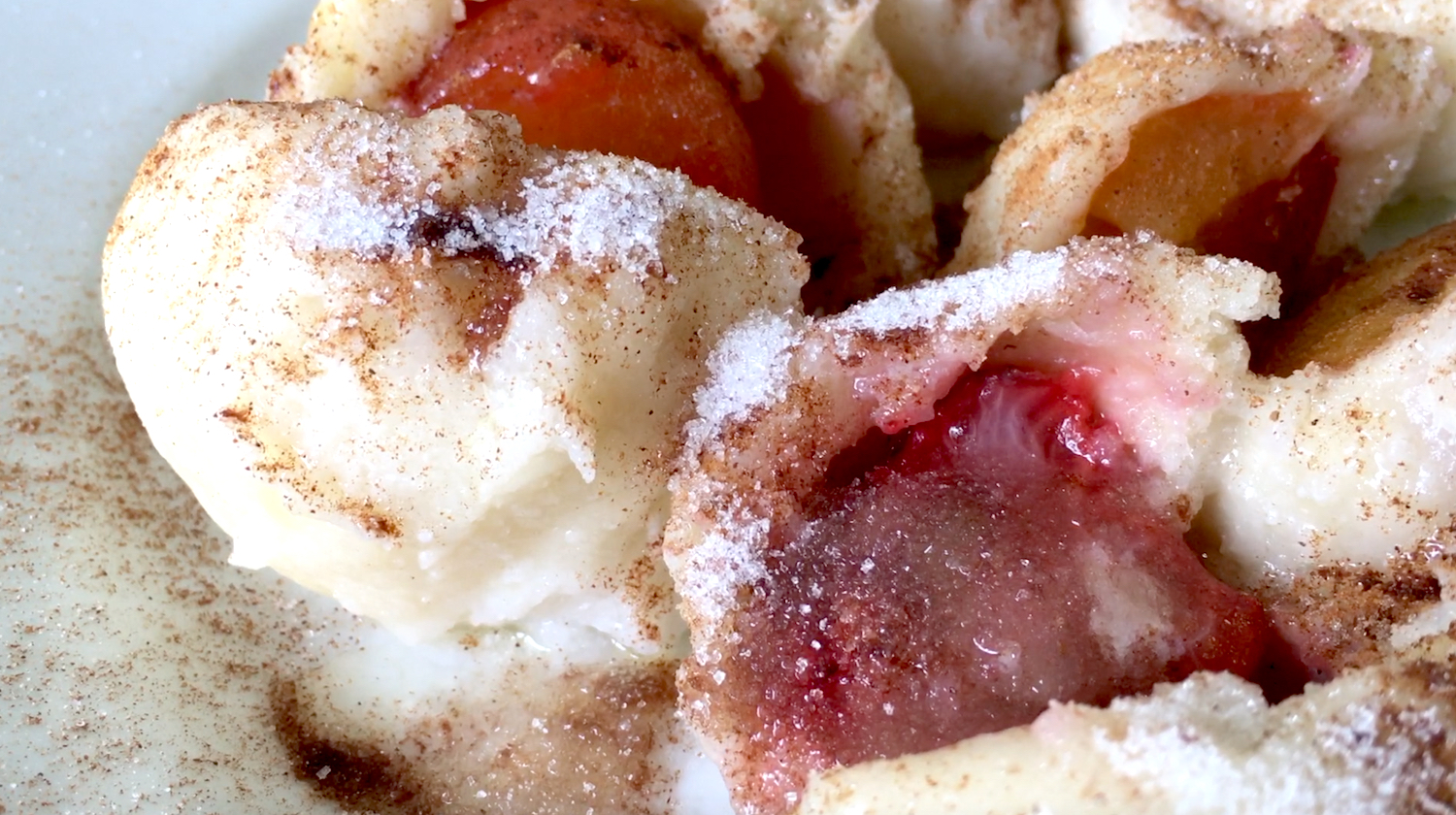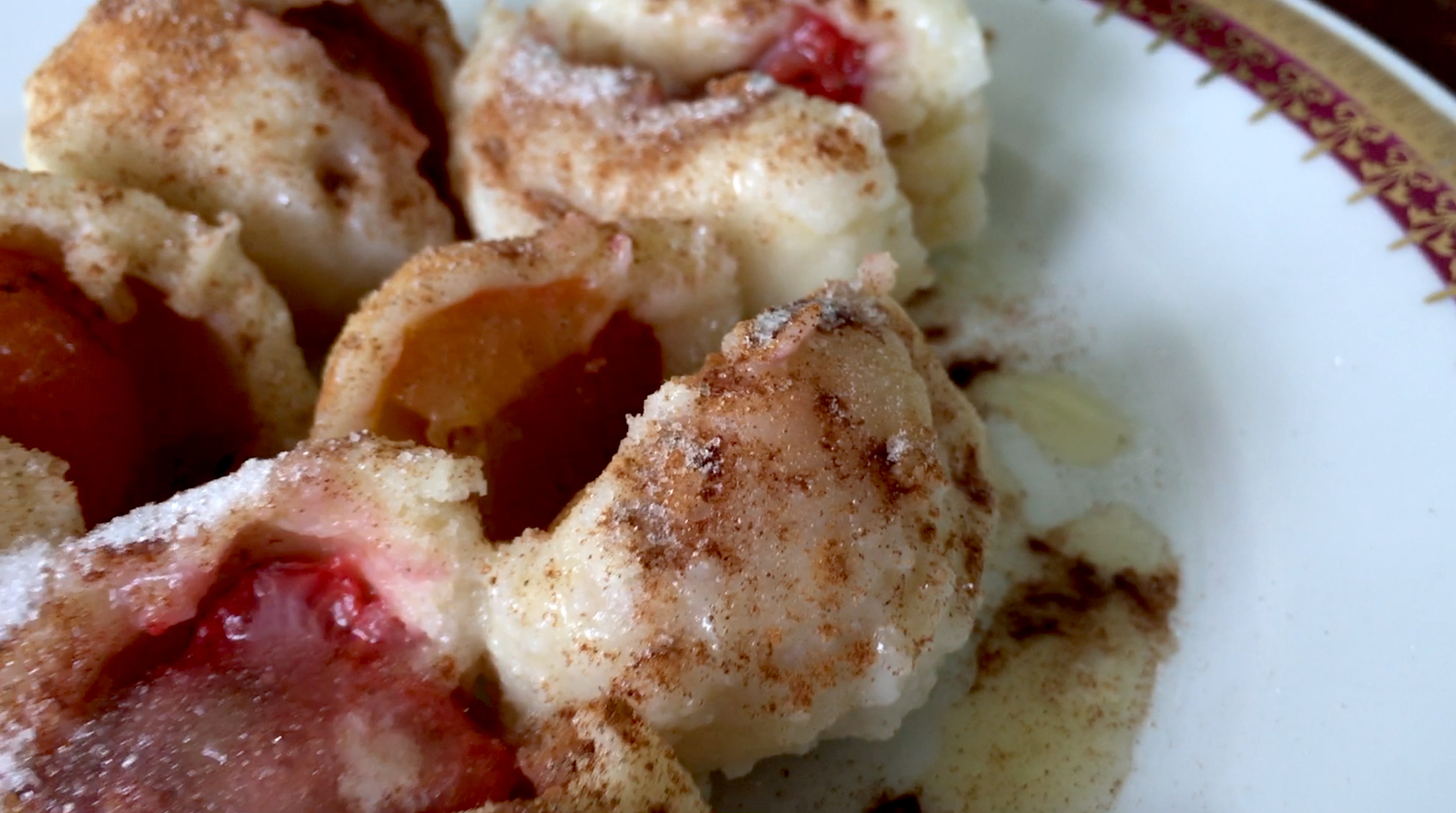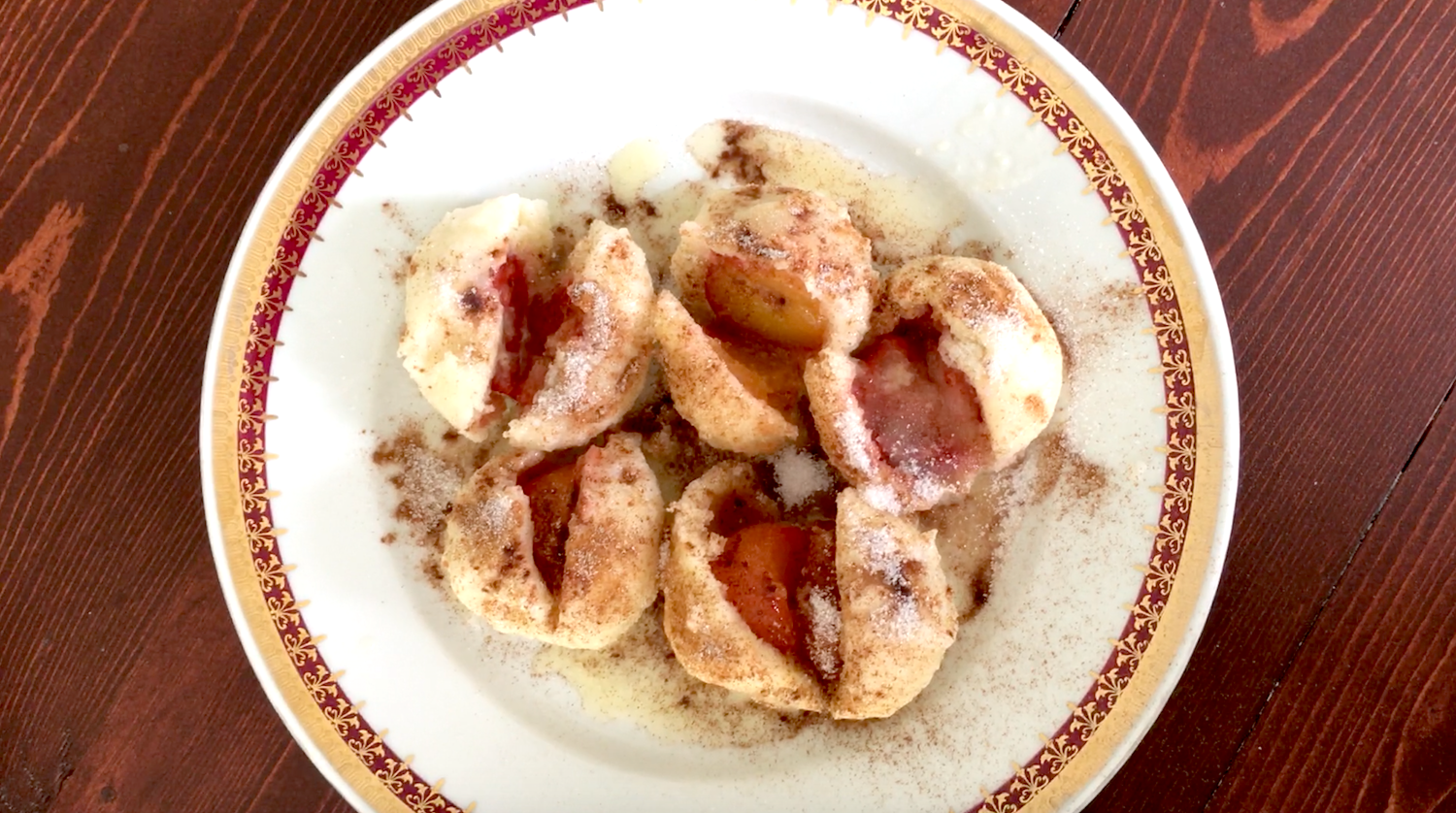 If you have not already subscribed to get TresBohemes.com delivered to your inbox, please use the form below now so you never miss another post.
---
Remember, we rely solely on your donations to keep the project going.
Become a friend and get our lovely Czech postcard pack.