Zločin v Polné, or as it is more commonly known in English, Murder in Polna is a excellent two part film which follows the story of and deals with the Hilsner Affair. On an Easter Sunday in 1899, a nineteen year old seamstress named Anežka Hrůzová was found dead between the two towns of Věžníček, and Polná. This is the story of the following criminal case, and the trials.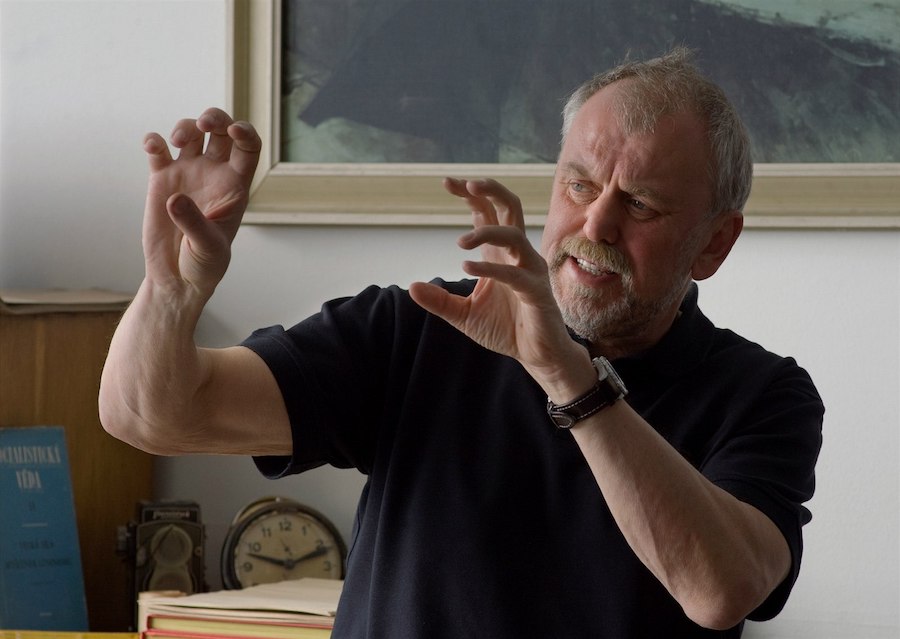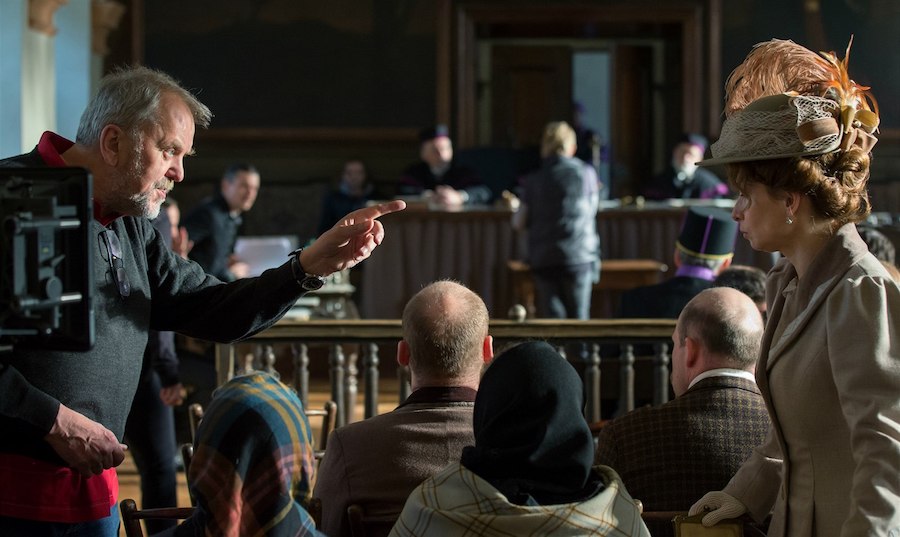 The film is directed by famed Czech screenwriter Viktor Polesný, who is also known for his work in documentaries. He captures the sensitive case in a melodious sequence of dark scenes. A large part of the movie is set in court, but throughout are flashbacks and scenes relating to the murder.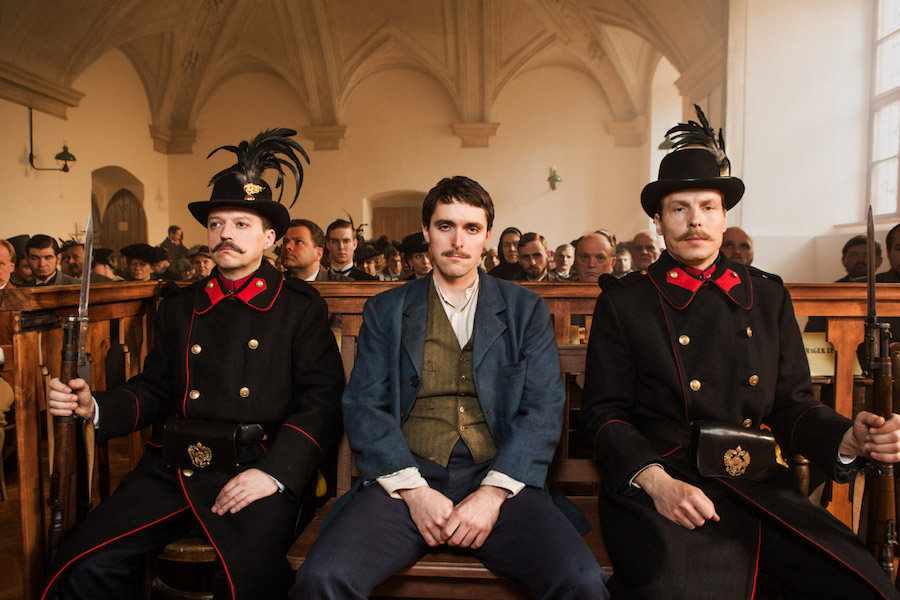 The historical movie was based on facts of the actual case. The murder of 19-year-old Catholic girl, Anežka Hrůzová (b. 16 April 1879) took place in Březina Wood near Polná, over a hundred years ago on Ash Wednesday, March 29, 1899.
Her body was found in the morning on Holy Saturday, which fell on April 1st. She was in the forest, on her way home from work when she was attacked. Because of the dates, there was immediately talk of ritual killing.
Hrůzová had bled to death from a deep cut on the neck , although there was allegedly only a small amount of blood at the scene of the crime. Her clothing was torn, but because there were no sings of sexual abuse, officials believe that it was a ritual killing.
Easter that year fell on the Jewish Passover, and rumors of the blood libel were revived in Polná. Soon it was believed that it must have surely been a Jew who committed the shocking crime.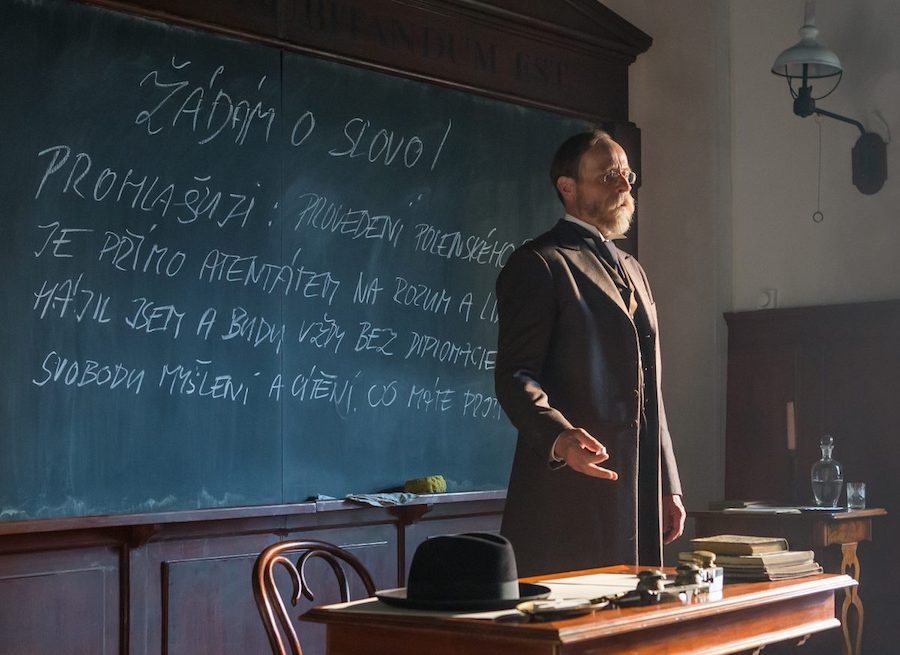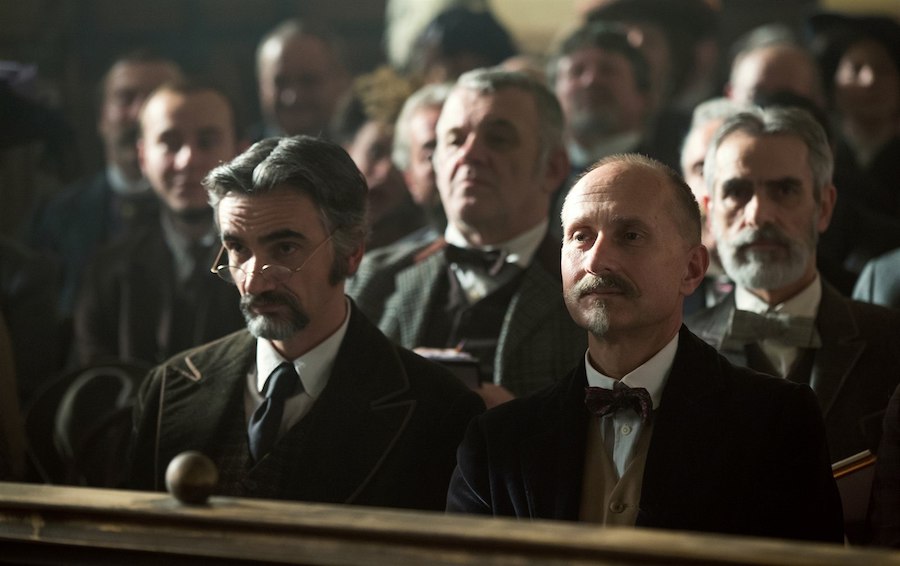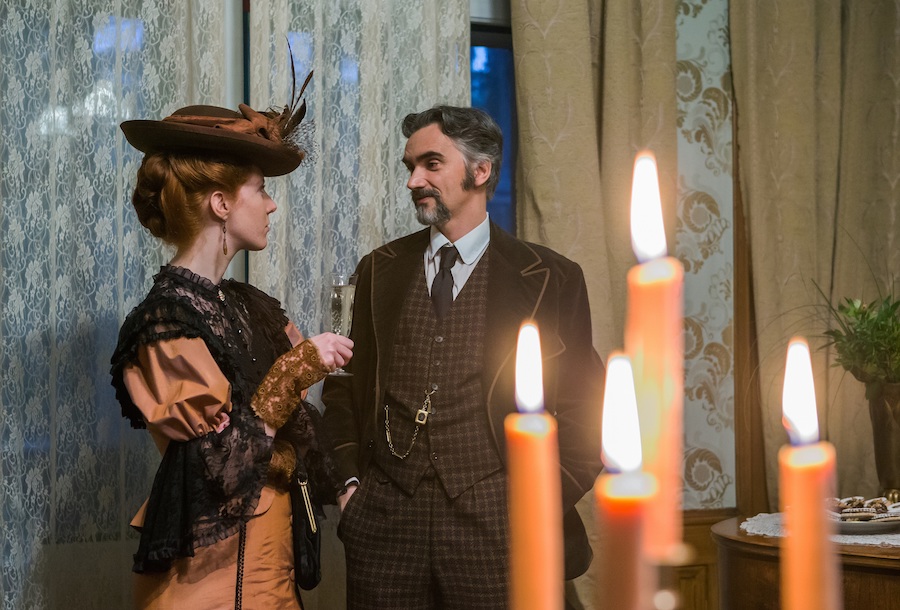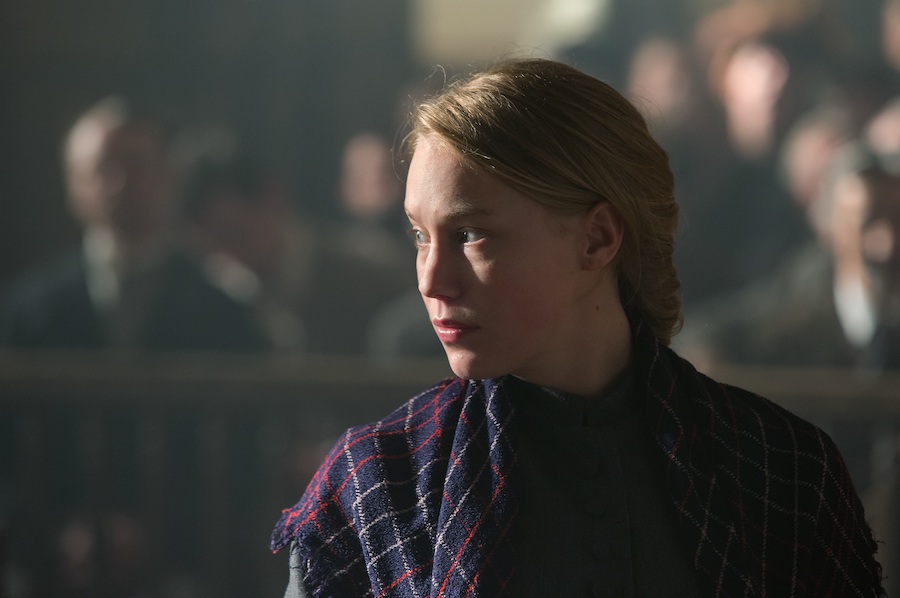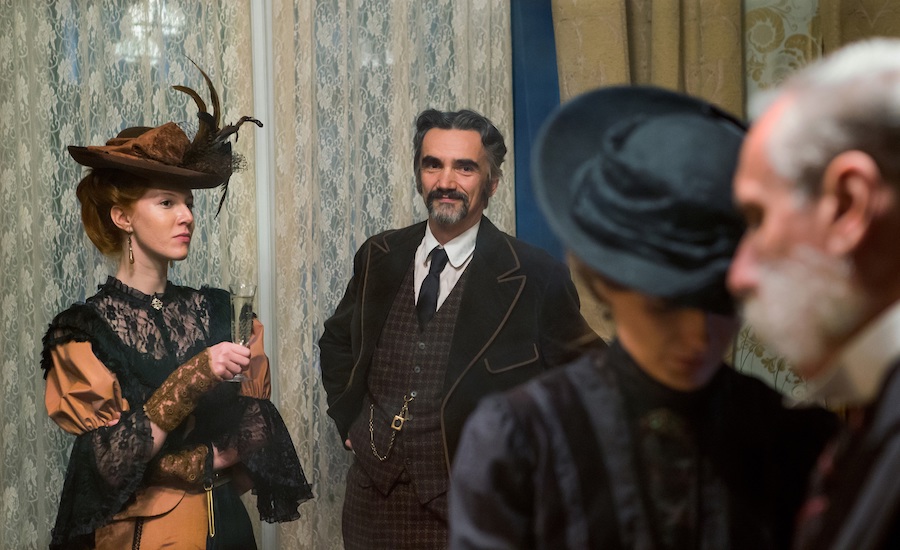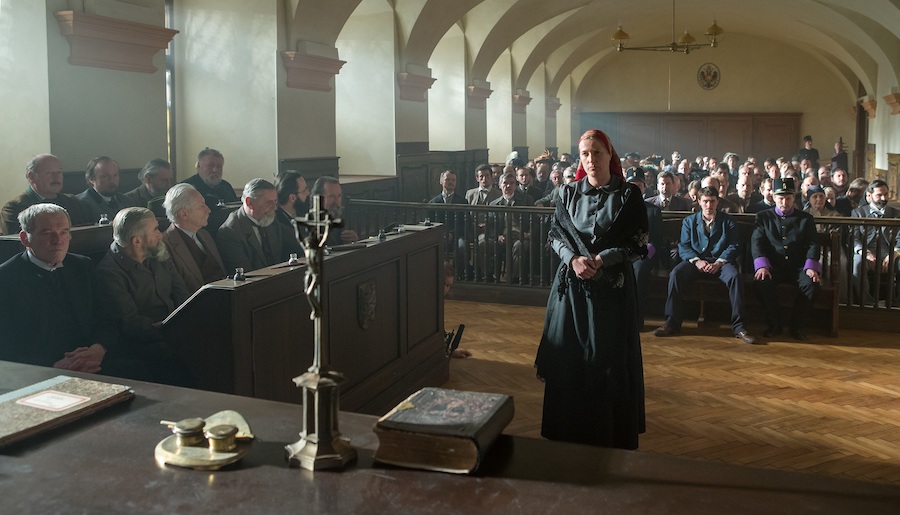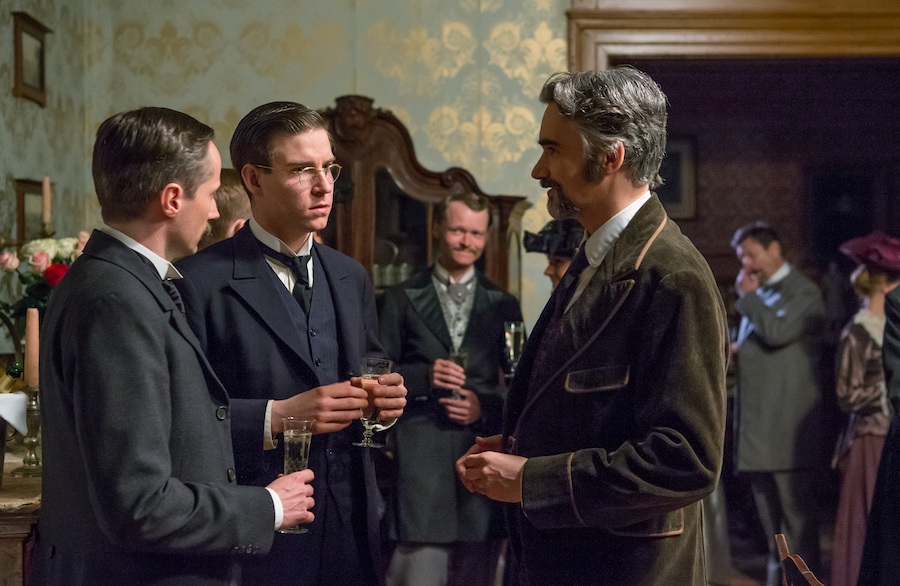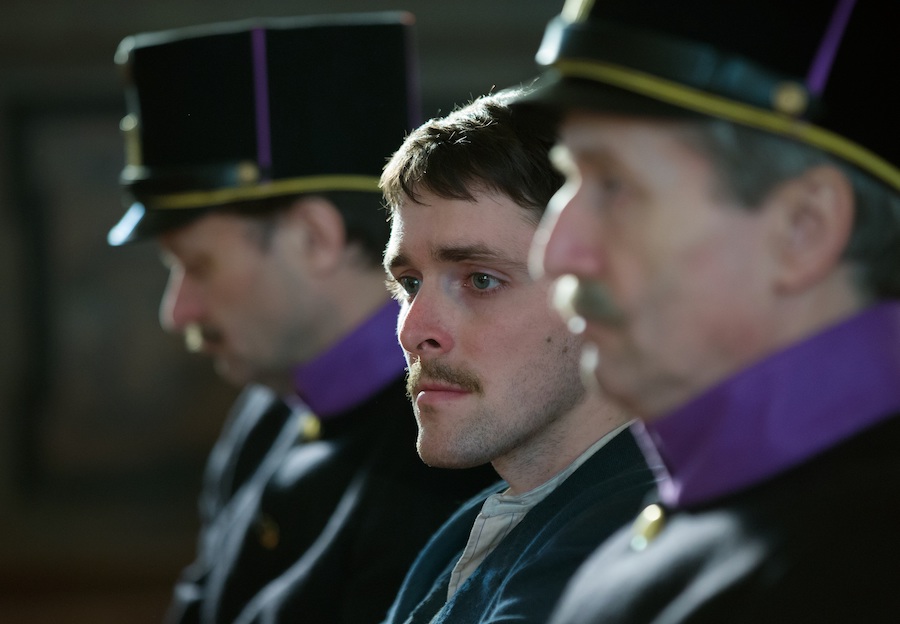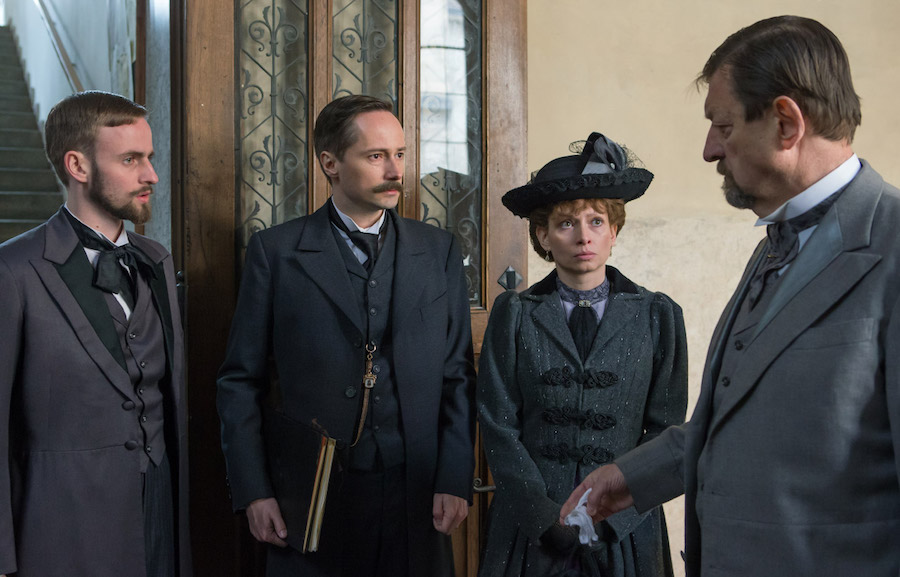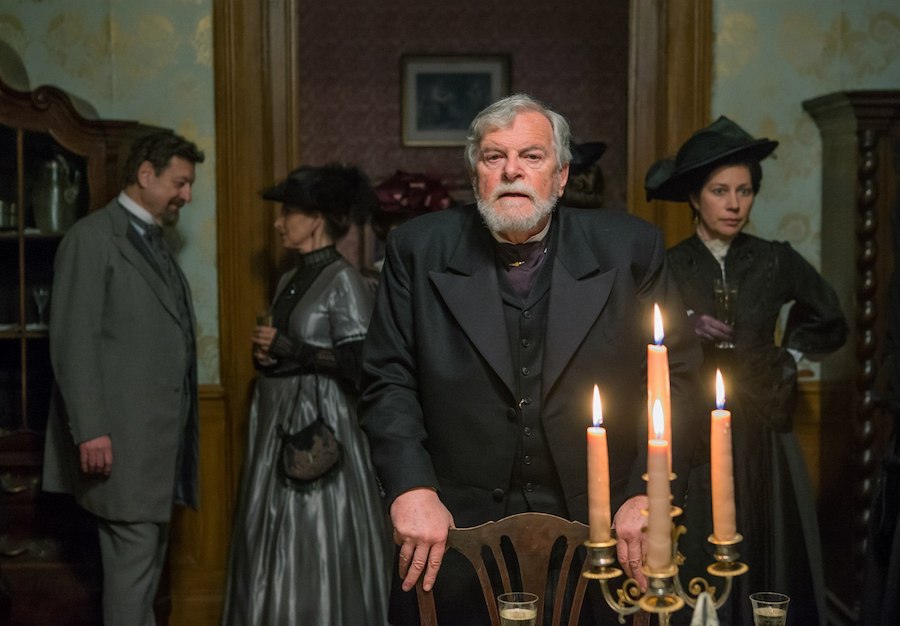 The sheriff on the case first suspected a group of four Jews but singled out one specific one due to suspicion based on the fact that he had been seen strolling in the forest where the body was found. It was believed that the murder was committed by a twenty-three year old vagrant of low intelligence by the name of Leopold Hilsner.
Hilsner was arrested without any incriminating evidence due to public pressure and though they searched his home, they found no evidence except a pair of trousers which had some stains which may have been blood on them. Nonetheless, he was taken to Kutna Hora to be put on trial. When there, he denied all knowledge of the murder though witnesses stood against him. Of course, the charge was also backed by the local elite and influenced by a seditious anti-Semitic press campaign.
The story follows Zdeno Auředníčej, Hilsner's lawyer who is the protagonist of the film. Throughout, you hear the testimonies against him as well as the fight back.
In the end, we find that Hilsner must have been far too weak to have actually committed the crime, and we see how he gets sentenced…
The trial of Leopold Hilsner was factually void, and the proceedings were completely inconclusive.
But that is all I am sharing about this film. You'll just have to watch it to find out how it ends.
This exciting drama captures the criminal case which intensified a growing anti-Semitic movement in the Czech Republic in a thrilling way.
It is a great film, not only for its cinematic beauty, but also the history of a brutal affair. An interesting fact to note is that towards the end of the century the Habsburg Monarchy was floundering in a drawn-out national and political crisis, and was no longer able to defend itself against these pressures. T. G. Masaryk personally intervened in the trial –  not exactly to defend Hilsner – but to defend the good sense, pragmatism and culture of Czech political life.
Highly recommended!
If you have not already subscribed to get TresBohemes.com delivered to your inbox, please use the form below now so you never miss another post.
---
Remember, we rely solely on your donations to keep the project going.
Become a friend and get our lovely Czech postcard pack.