The lovely Jarmila Kšírová was a very talented Czech Opera and Operetta diva. She was born December 29, 1910 in Prague and died on November 27, 1983 in East Berlin. With her singing talent and natural beauty, she reaped success all over Europe.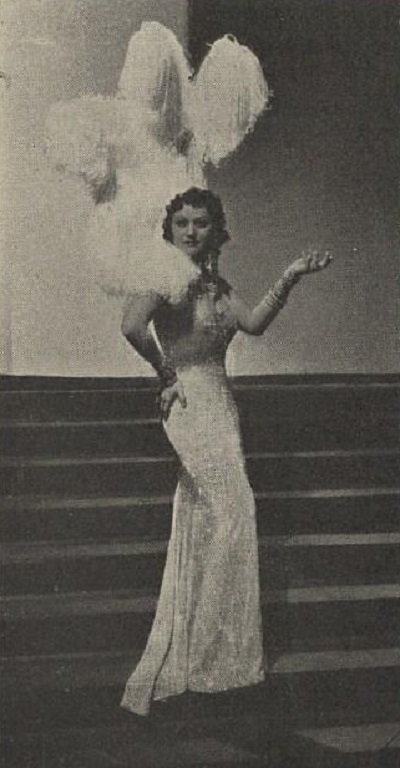 Like many other gorgeous Czech women, her natural beauty and attractiveness is what first got her noticed and cast in film. Her true talent however, was in her songbird voice and her singing material.
She also often performed on the radio.
When she was just a child, her parents moved to Bratislava. She graduated from a grammar school, a business academy, and started to work as a clerk at an office. At that time she also studied privately, singing with Josef Egem at the Hudební a dramatické akademii v Bratislavě (Academy of Music and Drama in Bratislava). She graduated in 1931.
For a short time, Kšírová as a singer was engaged in the Great Operetta. In particular, she sang in the operetta of the Slovak National Theater in Bratislava (1930 – 1943).
By the end of the 1930s, her popularity had grown and she had been successful abroad to places such as Vienna, Berlin, Cairo, Zurich, etc.
She had found her singing glory.
She was an outstanding, famous and popular soprano singer in both operas and operettas.
Her acting was based specifically on a certain spontaneity and attractiveness combined with noble and classic beauty.
Let's take this opportunity to look at some photographs of the lovely Jarmila Kšírová which I located and found just for you!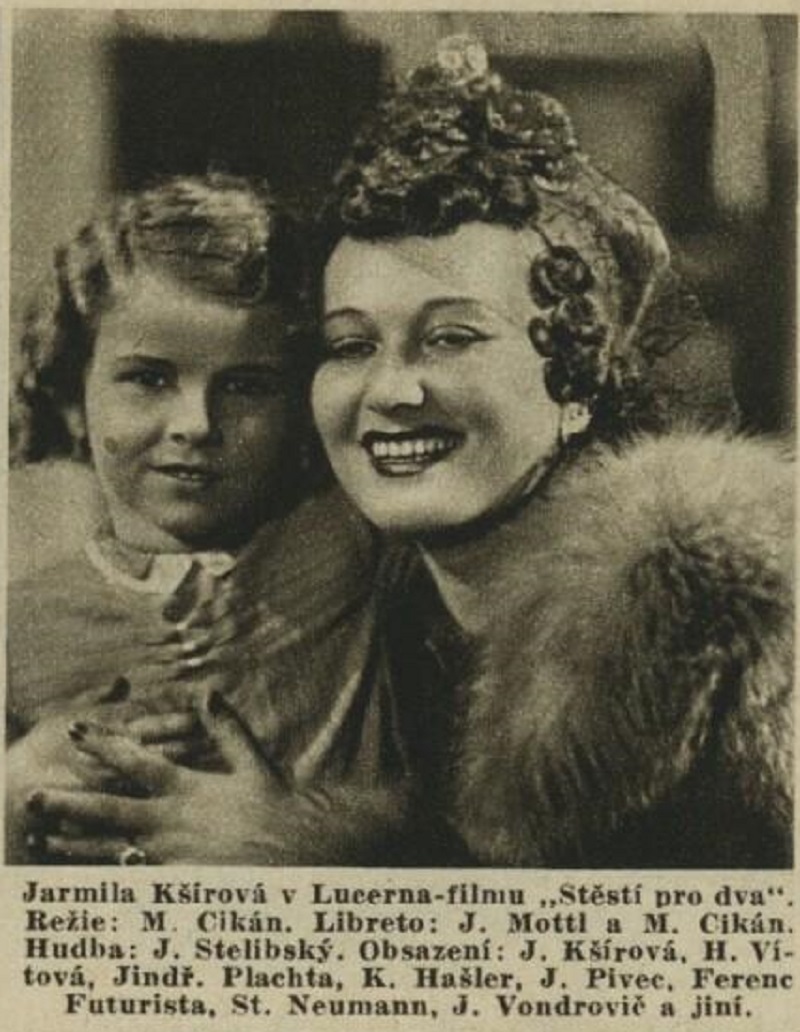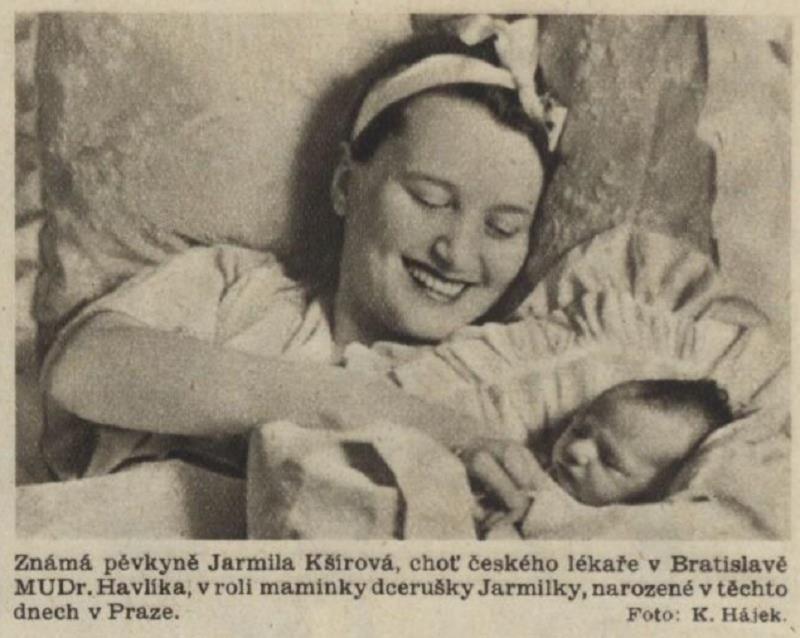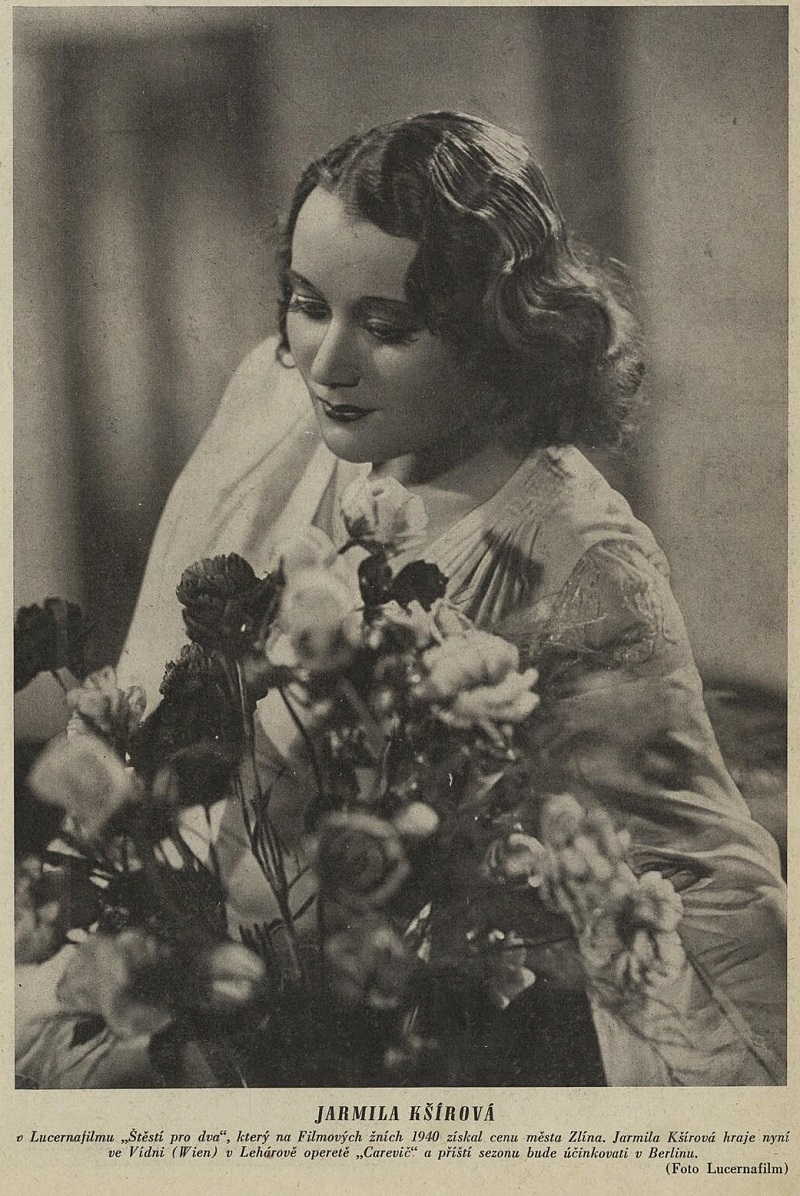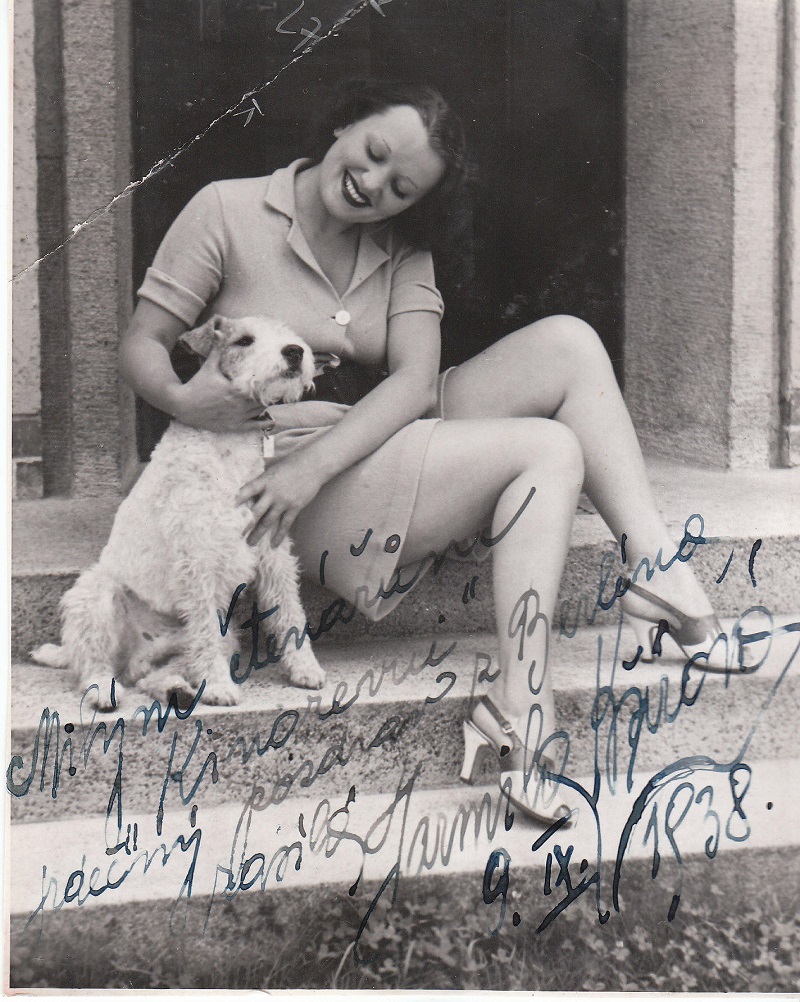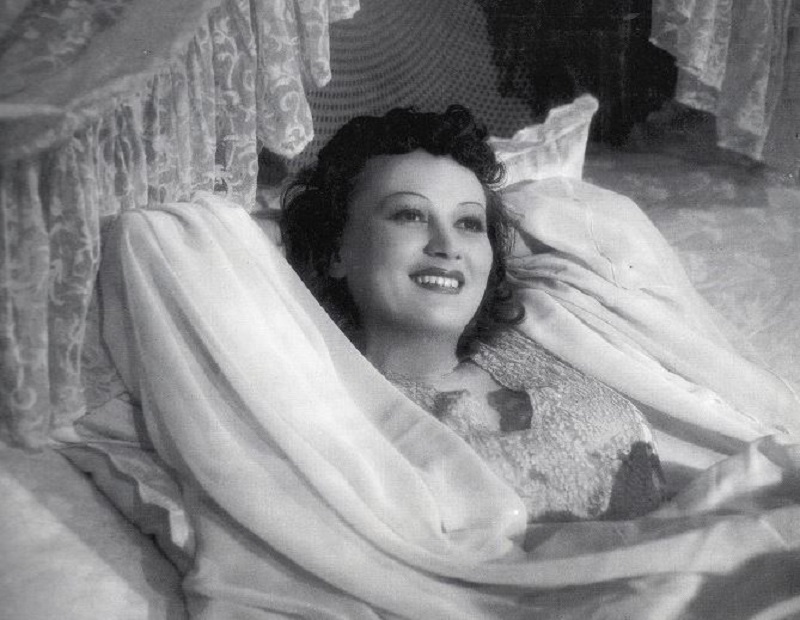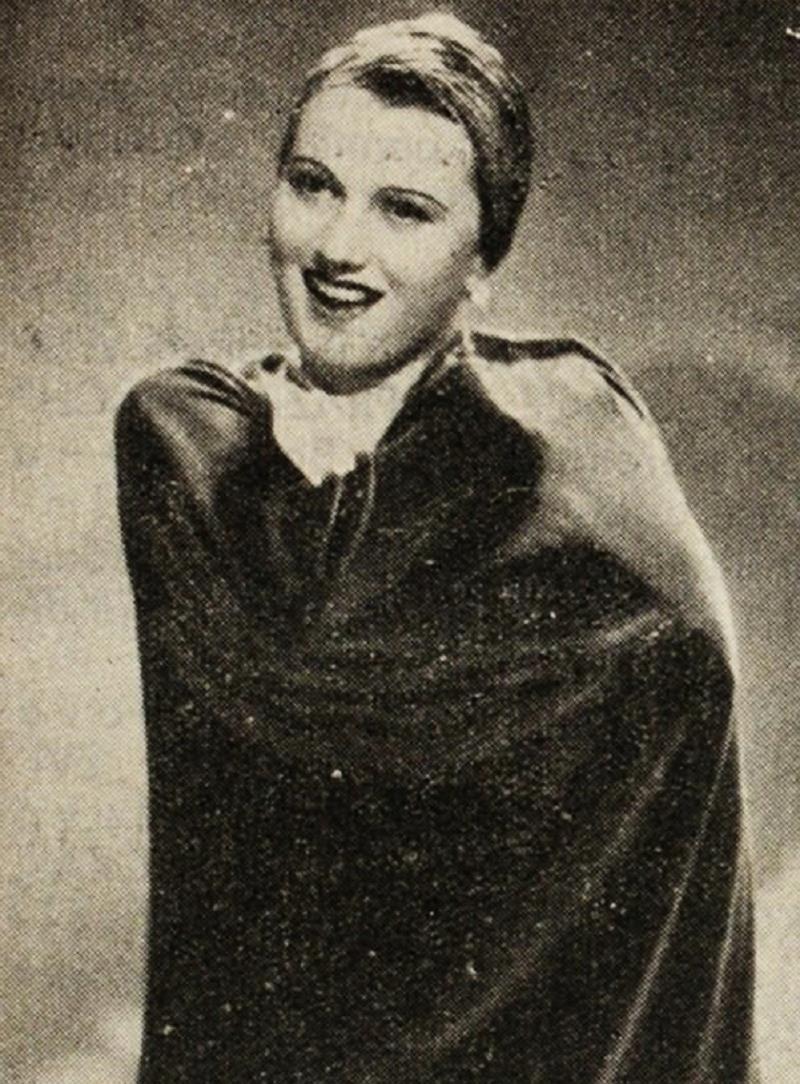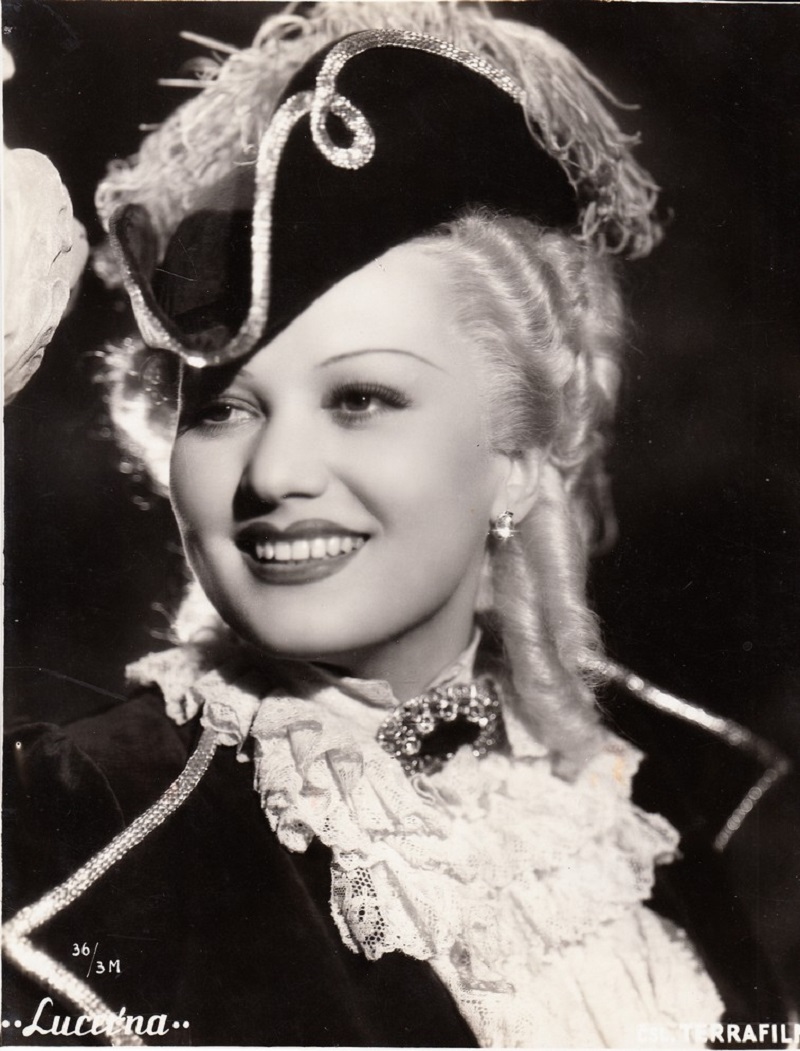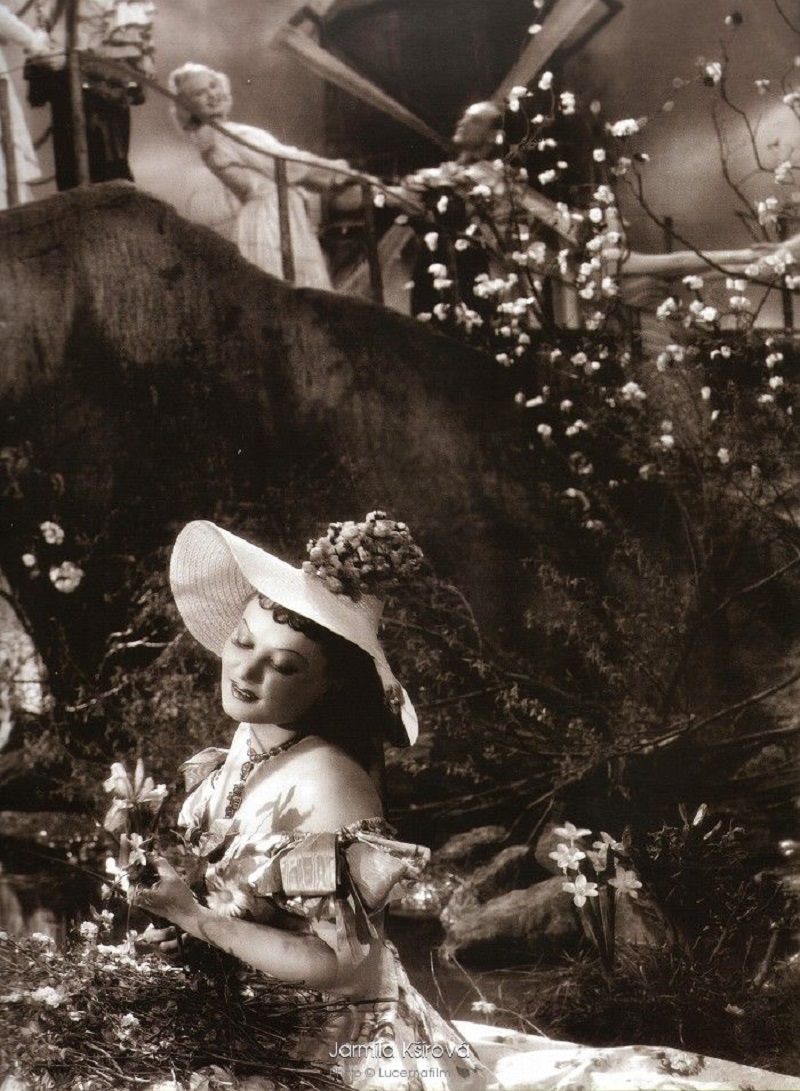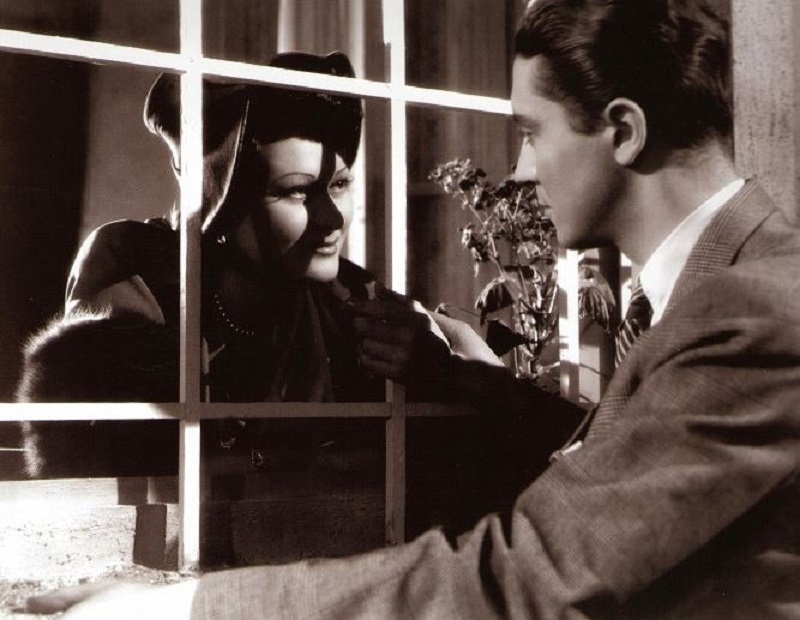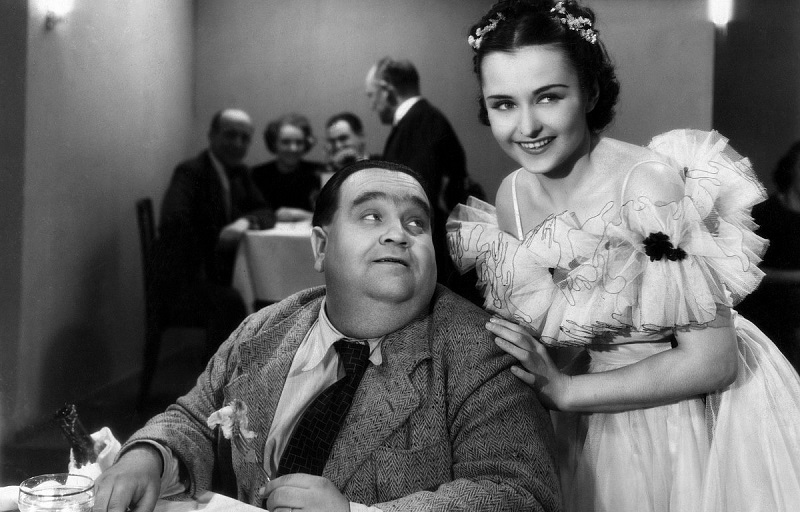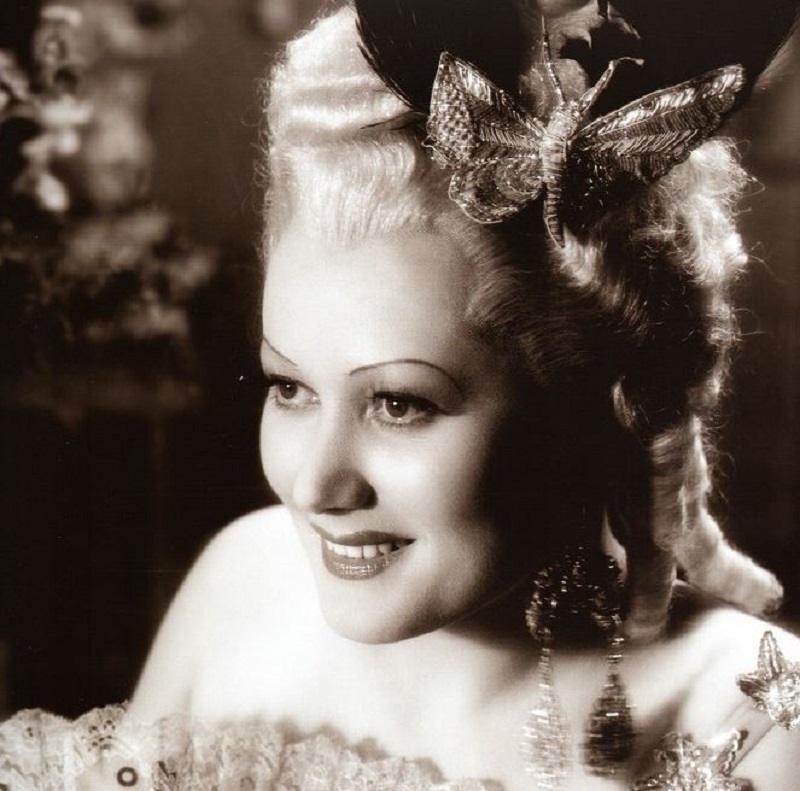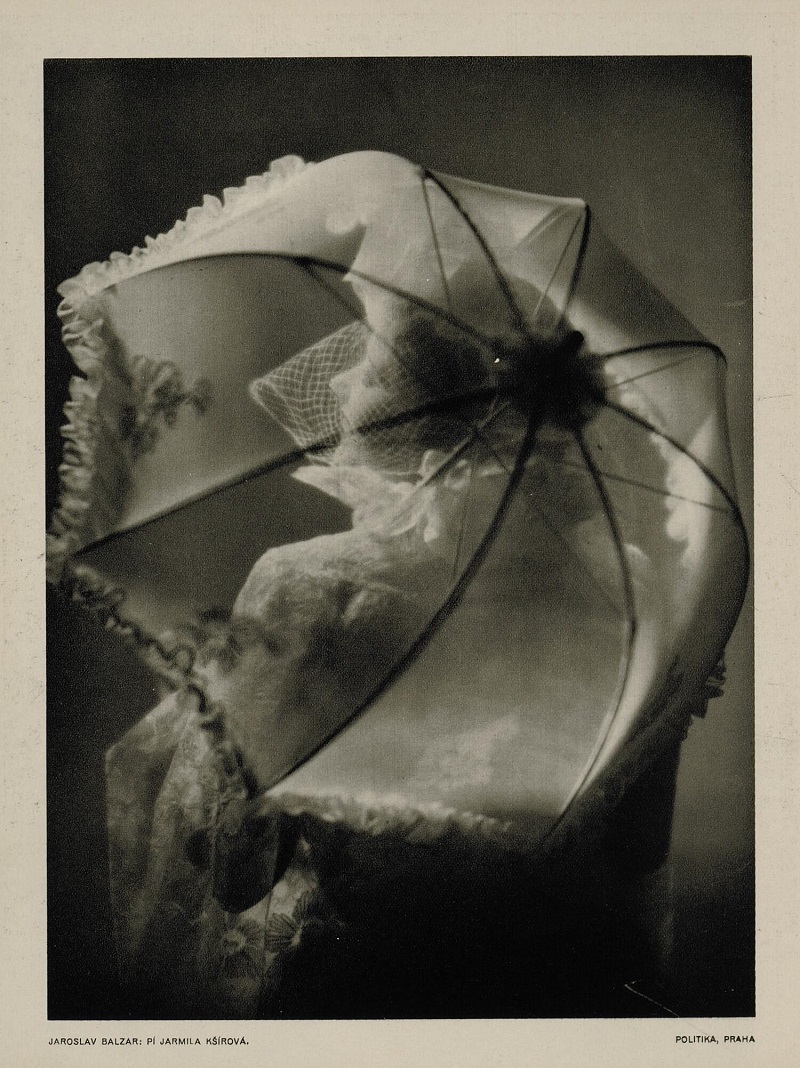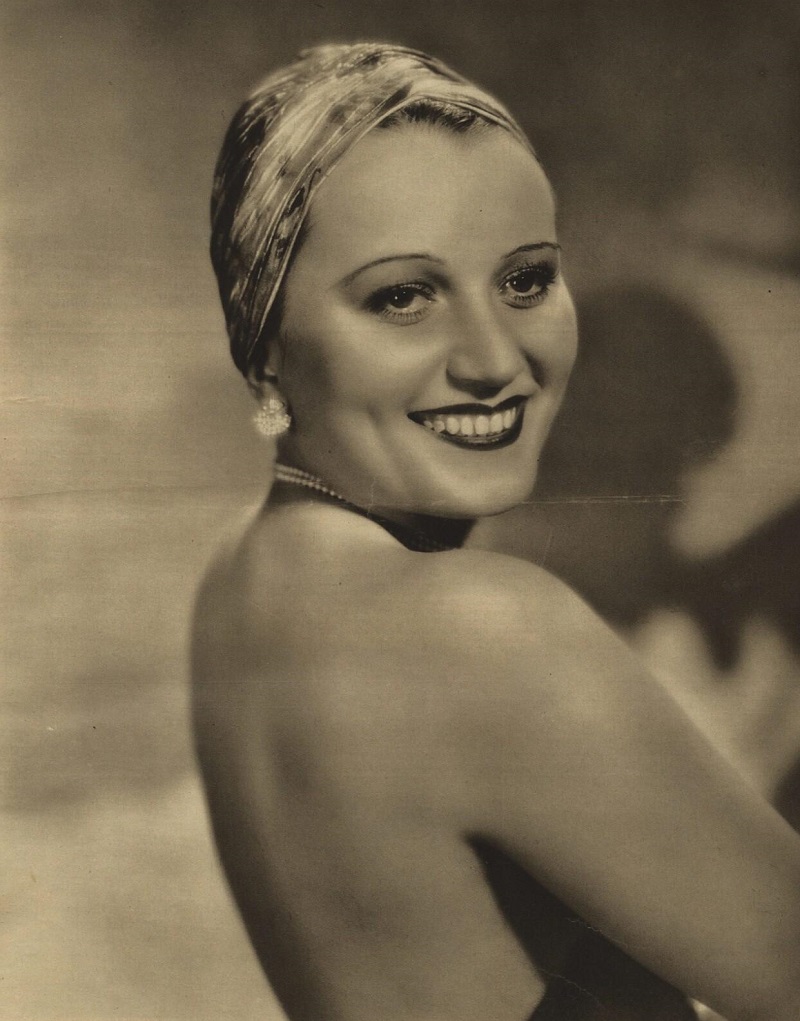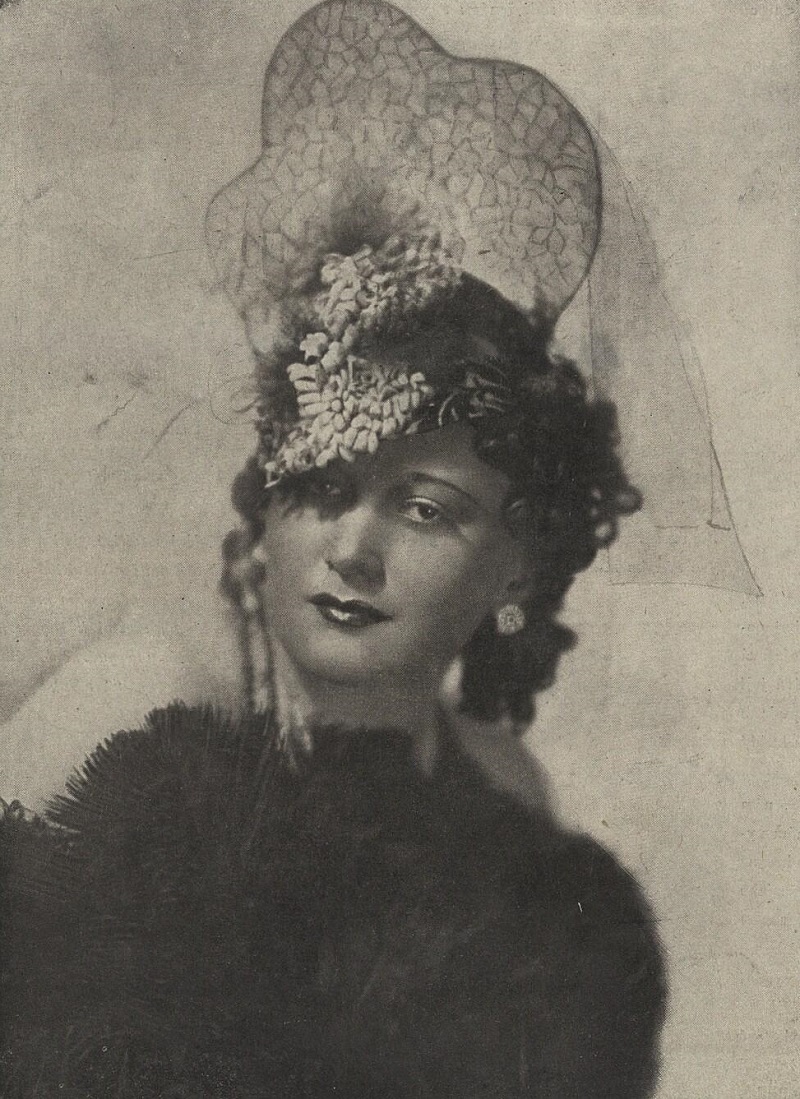 What a beauty!
In Czechoslovakia, she was cast by director Miroslav Cikán in three roles and once by director and actor Karel Lamač.
Cikán offered her her first role as Karla Zemánková in the comedy Barbora řádí (Raging Barbora, 1935).
Three years later, Karel Lamač gave her the title role of the princess in a classic and popular drama according to the writer Alois Jirásek entitled Lucerna (The Lantern, 1938). A preview of the film is below.
Over the following two years, Miroslav Cikan cast Jarmila Kšírová as Marja Marjanovská, the lead singing role of Veselá bída (Cheerful Misery, 1939)
You can purchase this dvd on eBay by clicking here.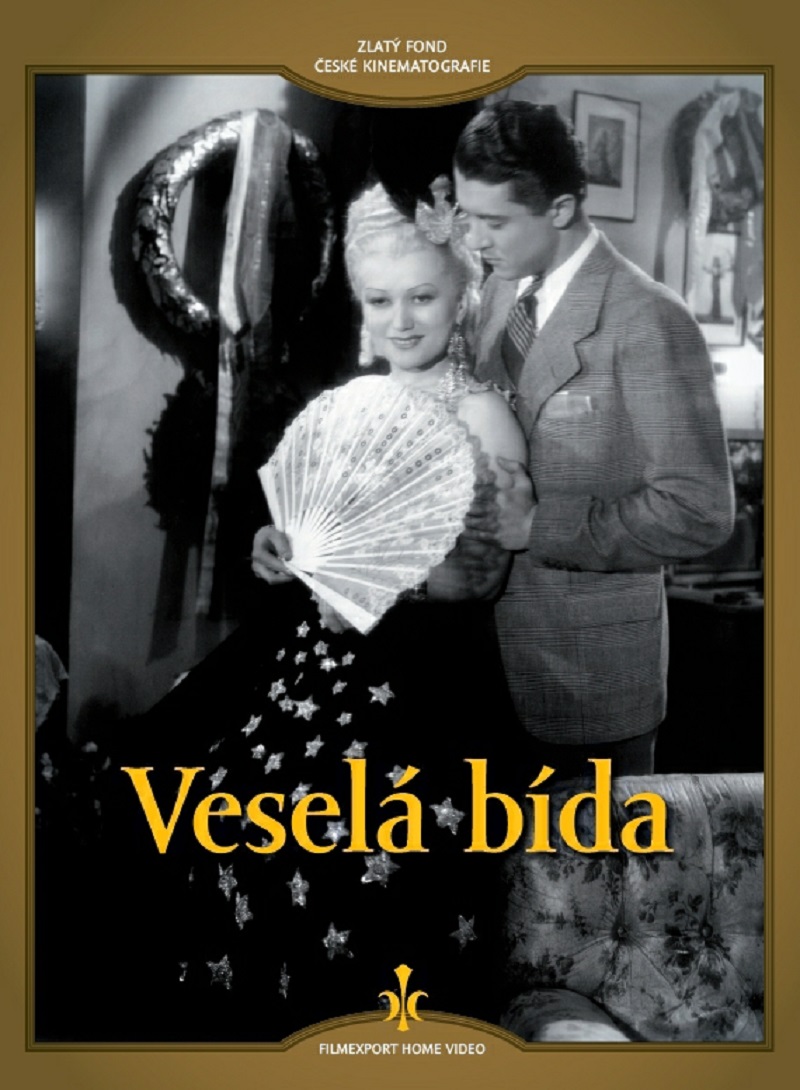 Listen to a song from the film, Život jde kolem nás (Life is all around us).
Miroslav Cikan then cast Jarmila Kšírová as Soni Jansová in the comedy Stestí pro dva (Happiness for Two, 1940). In these shots she also applied her singing skills. Sadly for the Czechs, Stestí pro dva was her last opus in Czech film.
You can see some of the film below.
Listen to her sing Praha je krásná (Prague is Beautiful) in the following clip.
And Tys má pohádka (You have a fairy tale), below.
In another, she captivates…  This is Zpívám hvězdám (I'm singing to the stars).
Finally, another beautiful song from Štěstí pro dva – Máme tak rádi píseň o mládí (We love the song about youth).
You can purchase this film on eBay by clicking here.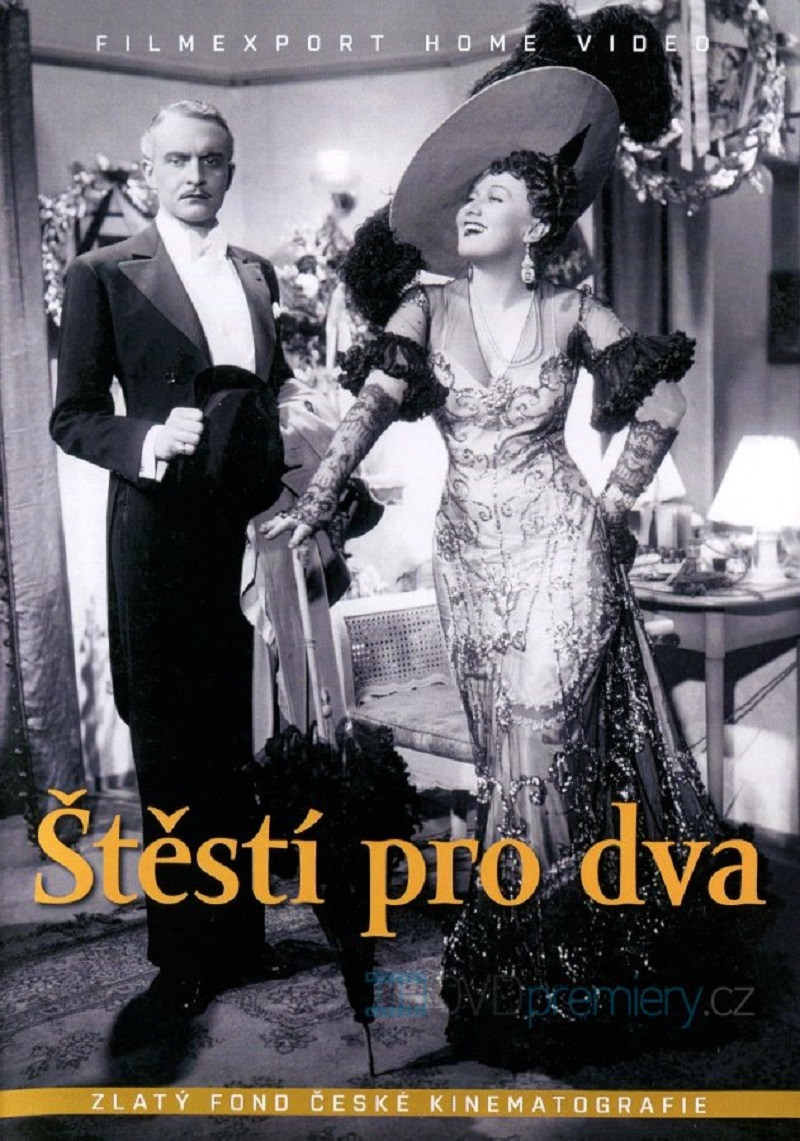 She was discovered by Germany and after the war, she settled and moved to Berlin in East Germany where she appeared in three films in the 1950's. She starred in the part of Rosalinda in the operetta Rauschende Melodien (Swelling Melodies, 1955), the beautiful woman in the film Die Schönste (The Most Beautiful, 1957) and Countess Palmatica Nowalska in another filmed Mazurka der Liebe (Mazurka of Love, 1957).
While living in Berlin, she performed for many years at the Komische Oper Berlin, or as we know it, the Comic Opera. An opulent showplace, this venue is not to be confused with a modern day comedy venue.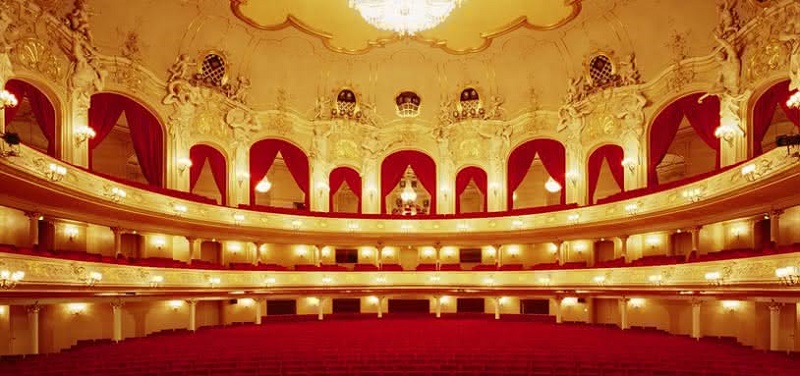 The first theater on the site was built in 1764 as the first private theater in Berlin. It was the location of the world premieres of Goethe's Götz von Berlichingen and Lessing's Nathan der Weise. It then closed 1786.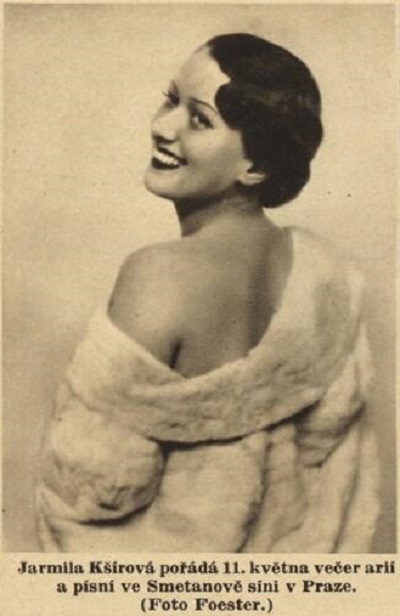 It was rebuilt 1891-1892 as "Theater Unter den Linden" by Ferdinand Fellner & Hermann Helmer for Aktien-Bauverein "Unter den Linden". Auditorium sculptures by Theodor Friedl.
This version of the theater opened on September 24, 1892 with Adolf Ferron's operetta Daphne and Gaul and Haßreiter's ballet Die Welt in Bild und Tanz. IT was used mainly as an operetta theater, and for various events and balls. There were 1,700 seats in all, however this version also closed, this time in 1896 after the directors went bankrupt.
The theater then e-opened on September 3, 1898 as "Metropol-Theater" with Julius Freund's revue Paradies der Frauen. It was subsequently used as a variety theater. In 1928, it underwent several alterations and technical modernization by Alfred Grenander. However, it once again closed in 1933.
In 1934, the theater was nationalized and renamed "Staatliches Operettentheater". It then operated as part of the Nazi "Kraft durch Freude" programme.
The main stage house was damaged by bombs on May 7, 1944. A year and two days later, the façade, entrance hall, and auditorium ceiling painting were also destroyed by bombs on March 9, 1945.
Between February of 1946 and December of 1947, there was much repair and provisional rebuilding.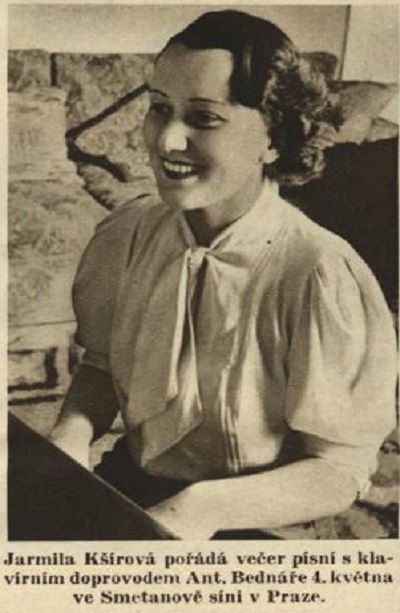 The theater re-opened on December 23, 1947 as "Komische Oper" with Johann Strauß's Die Fledermaus.
Since 1947, it has been home to the resident "Komische Oper" opera company that was founded and directed by Walter Felsenstein until his death in 1975.
This is where Jarmila Kšírová found her home and performed until her last days.
The Comedy Opera specialized in German-language productions of various productions of opera, operetta and musicals.
When she was too old to sing, she appeared in several small characters portraying old ladies, tattooed women and high-ranking heroines during the early eighties.
Ksírová was first married as Jarmila Kšírová – Havlíková and after the war she became a German citizen, changing her name to Jarmila Kšírová – Dabernig.
Her date of death was considered unknown for many years.
But we now know that the beautiful and multi-talented opera and operetta diva Jarmila Kšírová died on November 27, 1983 in East Berlin, in the neighboring German Democratic Republic at the age of seventy-three years old.
Her voice can be heard on the CD Giuditta (2003). Below she sings In einem Meer von Liebe or as it is known in English, In a Sea of Love.
And also Meine Lippen, sie küssen so heiss also known as My Lips, They Kiss so Hot, also from Giuditta.
Finally, a duet with Karl Friedrich, Octavio! Du?…
In 2004, there was a five-part Slovak radio series entitled Aj bez fraku som Veselý (Even without a Joke I am Happy). The series was about the lives of actor and operetta singer František Krištof and Jarmila Kšírová. She was portrayed by actress Greta Švercelová.
With the recordings, we can enjoy the incredible talent and range of this diva. Listening to her today, as I have been writing this proves that she will not be forgotten and her lovely voice lives on.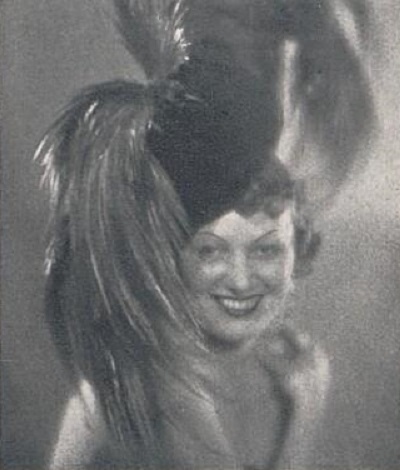 If you have not already subscribed to get TresBohemes.com delivered to your inbox, please use the form below now so you never miss another post.
---
Remember, we rely solely on your donations to keep the project going.
Become a friend and get our lovely Czech postcard pack.